Total Solar Eclipse Workshop
4 Students per Instructor
8 Students Max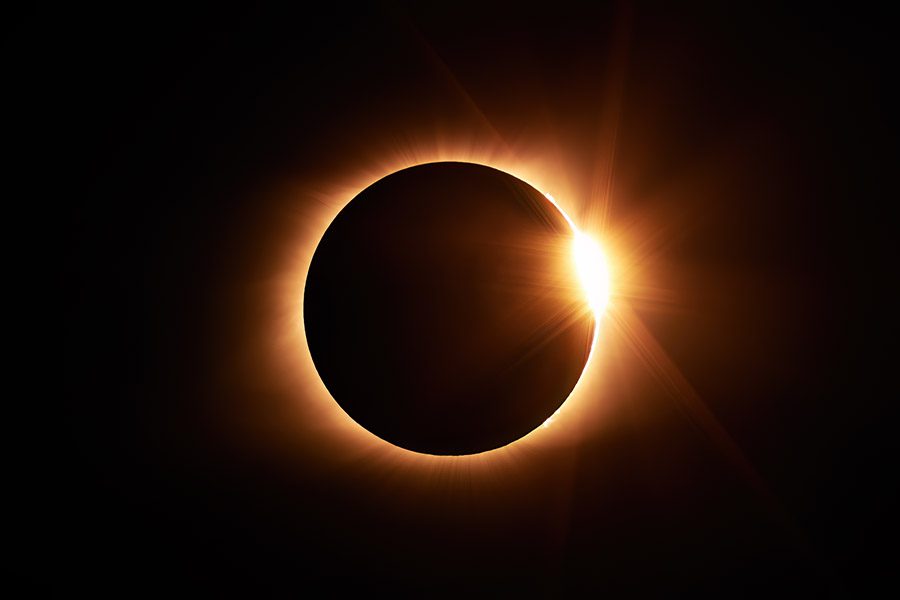 Highlights
Photograph the 2024 US Total Solar Eclipse and experience the thrill of this stunning natural phenomenon.
We have made careful plans to ensure participants get their best shots of the eclipse! Locations will only be released to registered participants.
Shoot a variety of beautiful landscapes in prime conditions over our 5 days together.
Learn many new landscape photography skills from your pro instructors. Small group size of 8 participants will ensure plenty of individual attention.
Hotel lodging and ground transportation are included.
Post-processing and image critiques will help make the most of your images!
We have carefully selected our shooting locations and made logistical plans to ensure participants get their best shots of the total solar eclipse. To that end, we will not release any location information publicly.  Participants will be sent detailed information after they register.  You can count on Action Photo Tours to deliver unique and exceptional photo opportunities.  All locations on this workshop are offered for the FIRST TIME to our clients.
The workshop will take place in the US and detailed information will be sent to all registered participants so you can start planning your travel and photo gear needs.
Day 1 (Apr 5):  Meet at 1PM at our gateway location for a mandatory orientation session.  We'll go out and shoot sunset after an early dinner.
Days 2-3 (Apr 6-7):  Over the course of these 2 days we'll capitalize on the best light by going out for sunrise and sunset shoots.  We will use the midday hours for rest breaks and classroom sessions focused on image critique and post-processing instruction. You will acquire a diverse set of landscape images during the course of the workshop.
Day 2 (Apr 8): We get up early to shoot sunset and then it's off to the races! We get in position for our solar 

eclipse

 shoot.  We have a special surprise planned and you'll love the images you capture.  As we reach totality, you'll experience the thrill of the temperature dropping and the wind/sounds changing. The camera will capture the sun's corona in spectacular fashion. After the 

eclipse

, we'll hold a post-processing session where you'll learn how to edit your shots for best results!
Day 5 (Apr 9):  We go out for one final sunrise shoot before checking out and heading back to the airport.  The workshop will conclude by noon.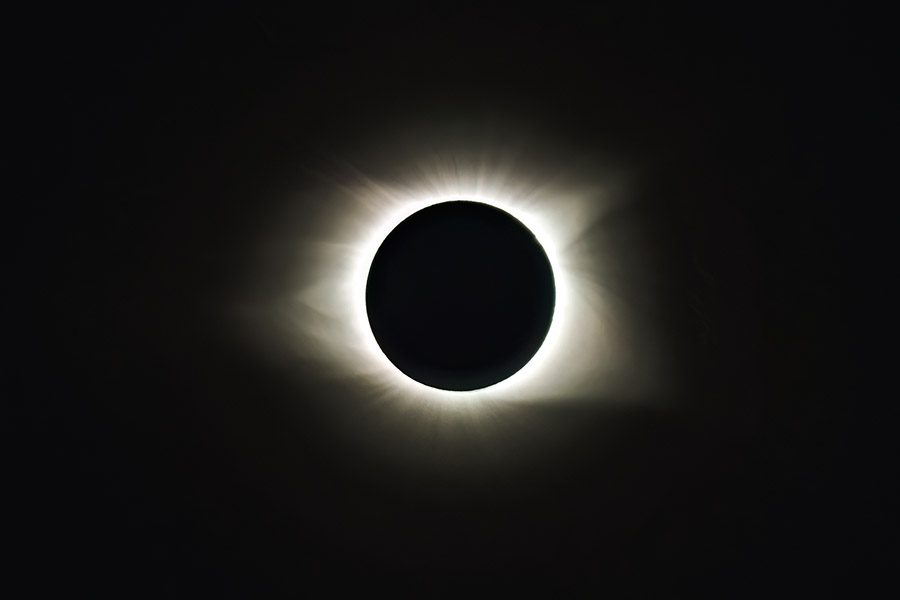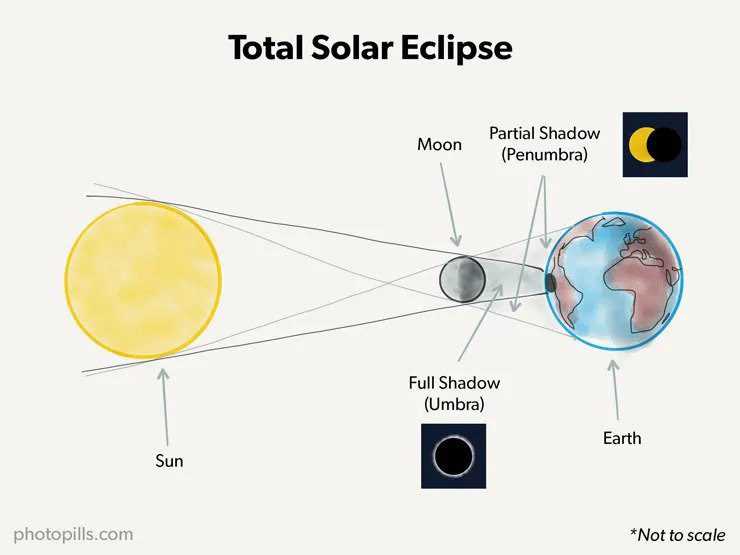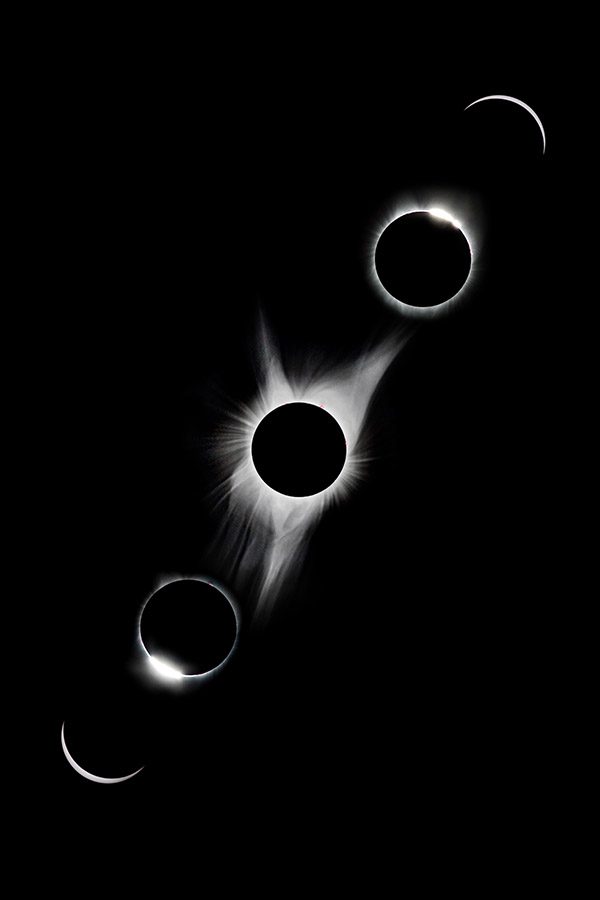 Logistics
Please arrive at the gateway location no later than 1PM on Apr 5 for the orientation session. Double occupancy hotel stays for the nights of Apr 5, 6, 7, 8th are included in the workshop fee.  Single rooms are available for an additional fee (see the Pricing section below). The workshop will conclude by noon on Apr 9th.
Participants should have their own transportation to get to/from the gateway location.  To protect the confidentiality of our shooting locations, we are not releasing any workshop details publicly.  These details will be released only to registered participants.  Ground transportation will be provided during the workshop to the shooting locations.
Everyone on this trip should be in reasonably good physical condition.  We aren't planning any long hikes on this trip. You should be comfortable walking a cumulative total of 1-2 miles per day with your camera gear.
For the solar eclipse, we recommend you have solar filters for your mid-range and telephoto lenses.  A 16-stop filter would be a minimum requirement. A sturdy tripod is a must.  Please see THIS ARTICLE from our friends at B&H if you have specific gear questions.
We will schedule a pre-workshop zoom meeting with all participants a couple months before before where we'll answer all your questions and ensure you are well-prepared for the outing.  You can count on Action Photo Tours to deliver unique and exceptional photo opportunities.
Pricing
$2900/person + Tax
Save 10% with our Loyalty Program
Trip Includes:
4 nights of hotels with double occupancy.  Single occupancy adds $450.
All entrance fees and permits.
All ground transportation and photography guiding during the trip.
Post-processing and image critique sessions.
Trip Does NOT Include:
Transportation to/from your home to the gateway location.
Meals, snacks, and beverages.
Instructor gratuities.
Due to peak travel during the time of the solar 
eclipse
, airline flights will be limited, unavailable, or extremely expensive unless purchased far in advance.  To avoid financial penalties on other interested participants, we are abiding by special Terms and Conditions for this workshop:
No Refunds or Credits Will Be Issued for Cancellations
Full Workshop Payment is Due at Time of Registration
Travel Insurance is Highly Advised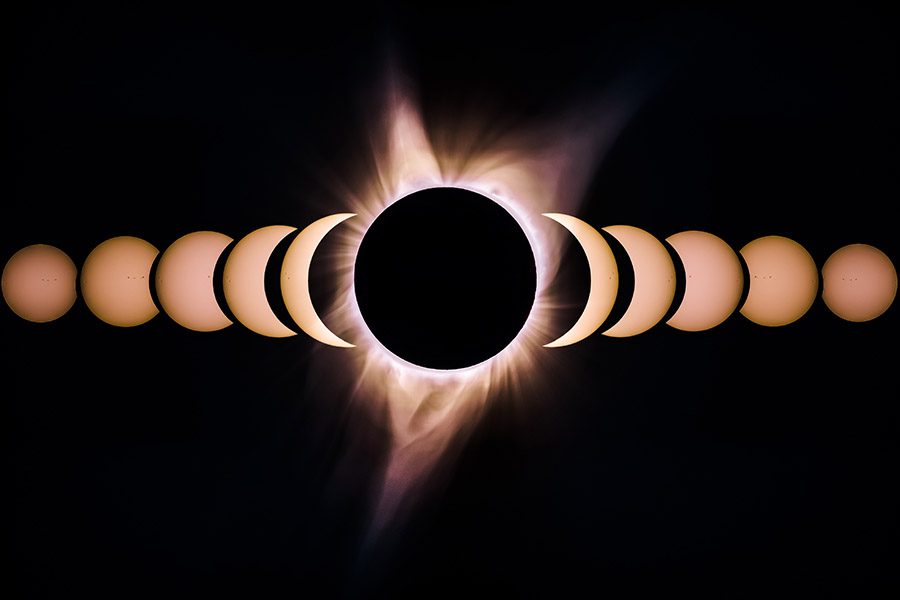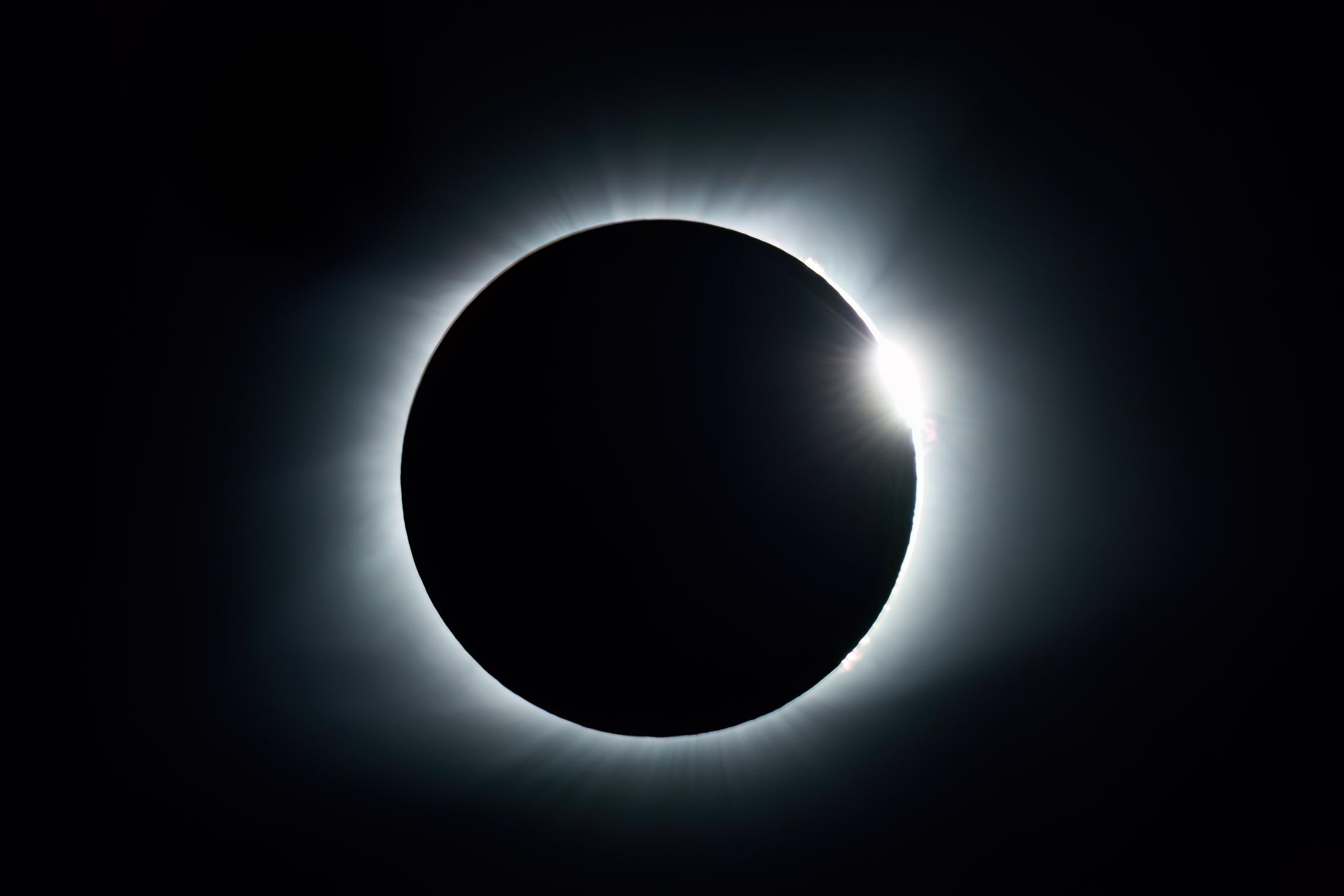 Recommended Camera Gear
Sturdy tripod and ballhead
Digital SLR or Mirrorless Camera Body. Bring a 2nd camera body for backup or if you don't want to switch lenses all the time.
Wide angle lens in the 16-35mm range.
Mid-range zoom lens in the range of 24-100mm.
Long telephoto lenses will come in handy, especially for close-up shots of the eclipse. For best results, you will want something longer than 300mm. 500-600mm is ideal.
1.4x Tele-converter if you need more reach on your telephoto lens.
Solar filter for your mid-range and telephoto lenses.
Circular polarizer filters are useful.
Extra batteries, memory cards, and cleaning supplies.
Remote cord for your camera.
Personal Gear List
Closed-toe footwear and long pants. In case of rain, we recommend waterproof hiking boots.
Knee pads for more comfort when kneeling down.
A rain jacket and a warm layer.
Headlamp
Sunscreen, Sunglasses, Hat
Refillable water bottle or hydration bladder.
Hiking poles if you like having them.
Laptop if you wish to backup your photos or follow along during the post-processing instruction.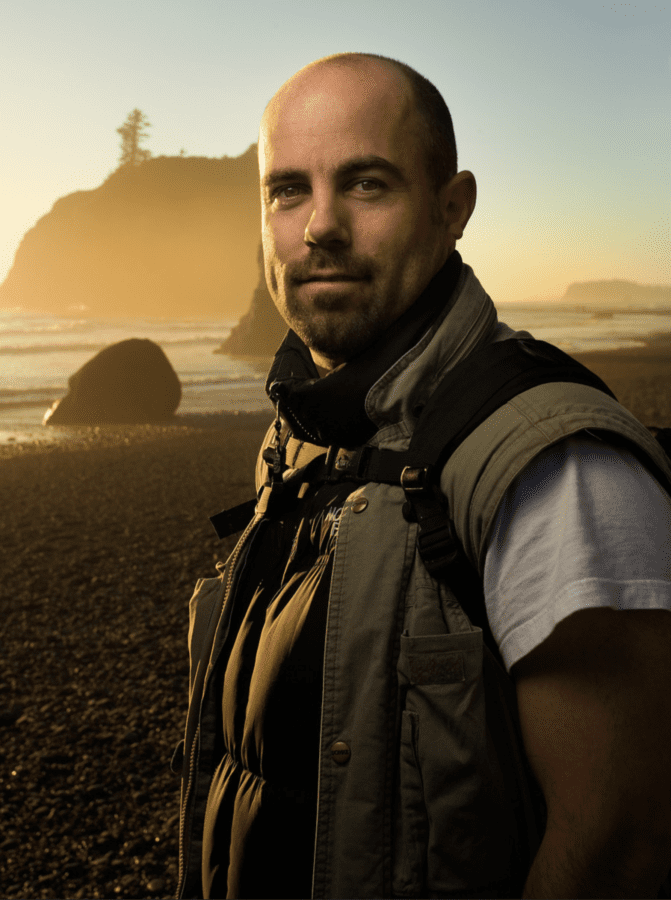 Kevin McNeal
Photography Instructor
Kevin McNeal is a Washington-State photographer who is passionate about photographing grand landscapes that reflect the most unique places on earth. Capturing moments of magic light and transferring this to print is the ultimate goal. His images hold a combination of perseverance, patience, and dedication to capture landscapes in fresh ways. The stories of how these images are rendered come across in the feelings the images convey. He has traveled all over North America, shooting diverse landscapes and finding remote places with the hope that we can convey to the public that this earth is worth caring for. His award winning images can be seen in galleries and showings across the United States.  He was recently invited to the Art Wolfe Art Gallery for the Environmental Photography Invitational. Kevin was the grand winner of the Landscape category for the Natures Best Magazine and was selected for the Smithsonian National Museum of History in Washington D.C..  He is a regular contributor to publications like Outdoor Photographer.
Artist's Statement
"I believe that the Earth shares secrets with us that only can be discovered by trying to understand our position on this planet. We are never fully intimate with the planet but are given brief moments that make our souls want more. These glimpses of nature's power are fleeting and never the same twice. I also believe it is important to share with those who want it. The treasures that await us given the patience that is out there. What I try to do is bring some of that magic to my images to share with the rest of the world. Each of my images tells a story that everyone can relate to in some way whether it is success, fear, or challenging oneself to overcome obstacles
Kevin's portfolio can be found at www.kevinmcnealphotography.com.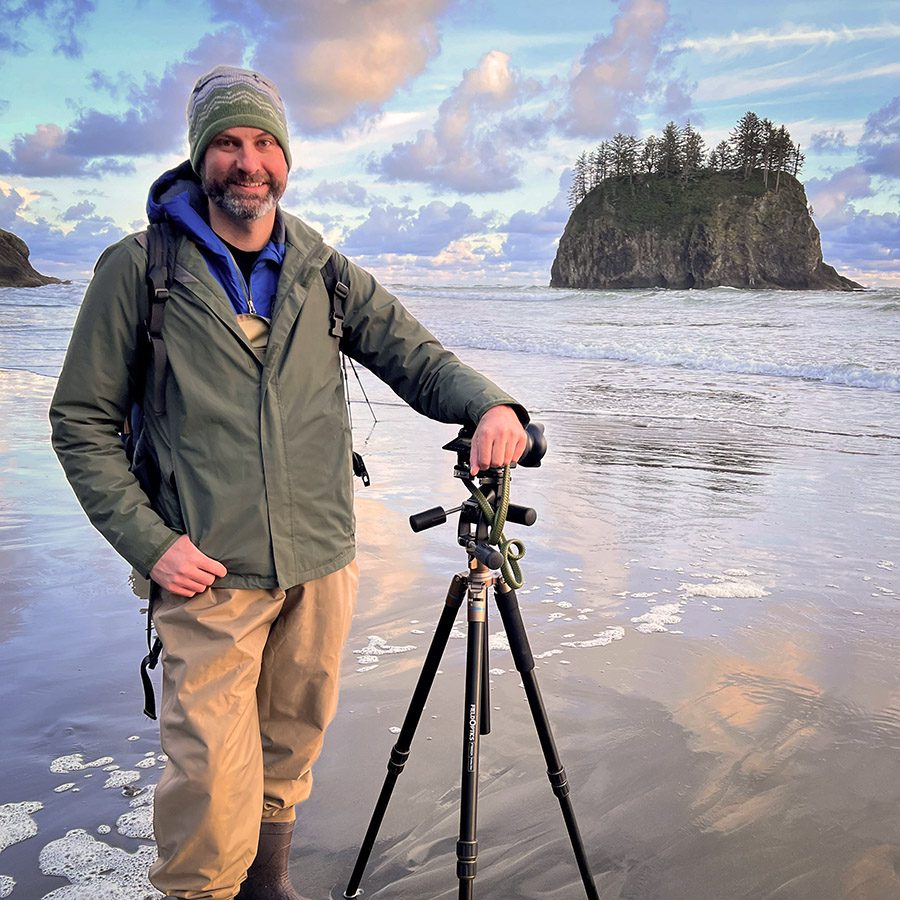 Ryan McGinty
Photography Instructor
Ryan McGinty is a seasoned landscape photographer living in the Palouse area of southeastern Washington.  His first-hand experience in this unique agricultural area makes him the perfect instructor to lead people to out-of-the-way places for those once-in-a-lifetime rainbows, sunsets and sunrises in the beautiful rolling hills. He loves chasing the light and diligently checks weather apps to get the latest sun and rain predictions, cloud formations, wind and temperatures for the best locations and light.
His interest in photography started at an early age and continued in college with graduate work at Brooks Institute of Photography.  His experience in portrait, wedding, film, and medium and large format photography give him an extraordinary background for his award-winning landscape photography.
His passion for the Palouse is only exceeded by his passion for photography and his desire to show people his favorite places.  He takes a legitimate interest in his clients and strives hard to ensure they get the best shots. His photographs have been published in books, calendars and travel guides.