Spring is the perfect time to photograph the rolling hills of the Palouse in Eastern Washington! The landscape is bathed in a palette of vibrant colors, canola is blooming, wildflowers are abundant, and waterfalls are flowing.  The Palouse is a vast region and local photographer/instructor Ryan McGinty will get you to the best locations based on current conditions. 
5 Students per Instructor
Max 10 Students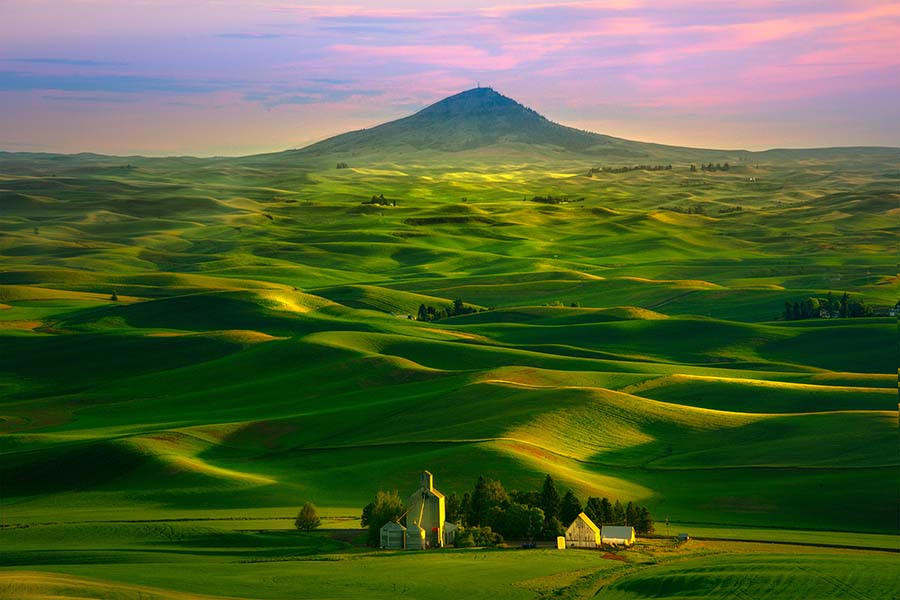 Highlights
The Palouse in Eastern Washington turns into a palette of vibrant colors in the spring! This is when the wildflowers and canola are blooming and the fields are at their greenest.
Expect to get off the beaten path with our expert instructors. Resident photographer Ryan McGinty knows the Palouse intimately.
The trip dates correspond with dark skies for Milky Way shooting. Night photography will be included if skies are clear!
Expect to learn many new techniques on this workshop. Come prepared to shoot everything from abstract telephoto compositions to grandiose wide angle shots!
Workshop includes all transportation so you can concentrate on your photography.
Post-processing and image critique sessions will be scheduled throughout the workshop to help make the most of your images.
Itinerary
The exact itinerary will be kept flexible to account for the weather and current conditions. We will optimize our time for the best possible photography. The itinerary below is just an example of what you can expect. If we shoot the night skies, we will likely skip sunrise the following morning.
Day 1:  Meet at 3PM in Pullman, WA for a mandatory orientation session. We will cover many techniques you will be using during the workshop and discuss the itinerary in detail.  For sunset, we'll go out to a nearby location.
Day 2:  We are out the door well before dawn and make our way up to Steptoe Butte. This high vantage point affords 360-views of the surrounding countryside and you can shoot everything from wide angle to telephoto as the morning light accents the vibrant green fields below. We return to the hotel for breakfast and then spend a few hours doing a post-processing session. After an afternoon break, we venture into some very scenic areas to photograph barns and rolling hills.
Day 3:  We are up early again for sunrise at an iconic lone tree. After that we find some old houses, barns, and wildflowers to shoot.  We return to the hotel for breakfast and another post-processing session. We go out again mid-afternoon since big puffy white clouds are coming in. They complement the yellow canola fields perfectly! After a quick dinner, we go to Palouse Falls to photograph the sunset over the deep canyon. The skies clear shortly after sunset and we stay out to photograph the Milky Way over the falls.
Day 4:  Even though we are tired, the group decides to wake up for sunrise. We do our final morning shoot in the countryside and then return to the hotel for breakfast.  The workshop will conclude by 11AM and we'll say our final goodbyes.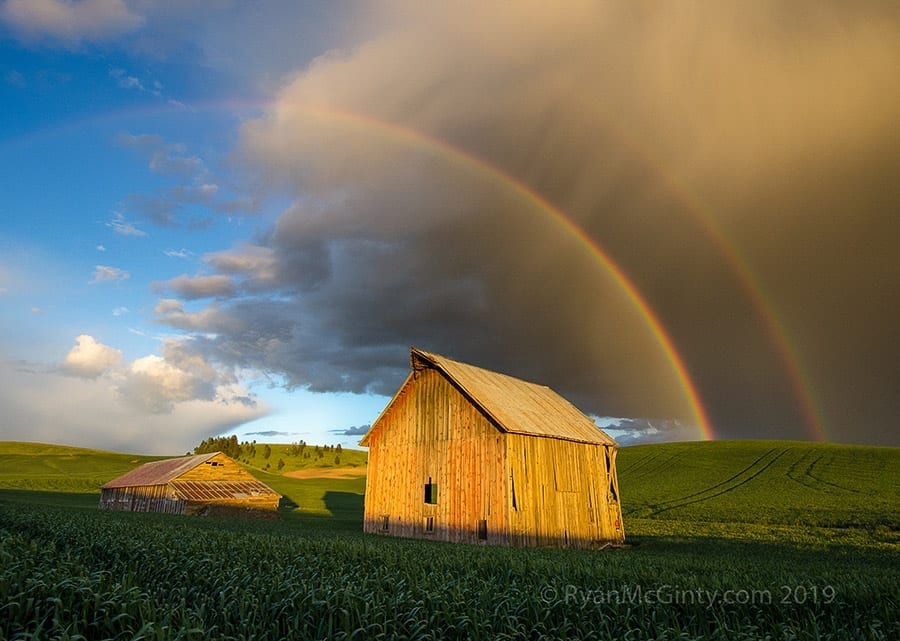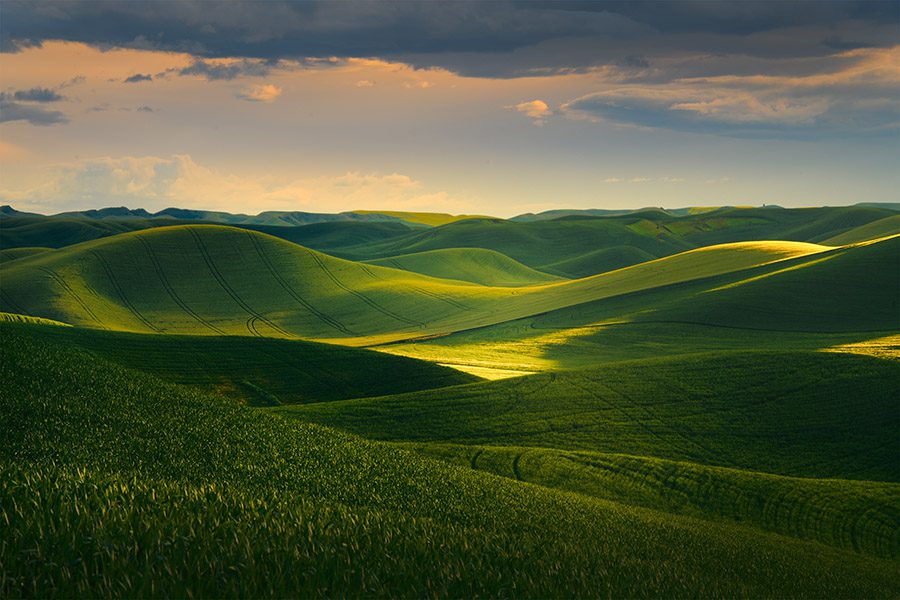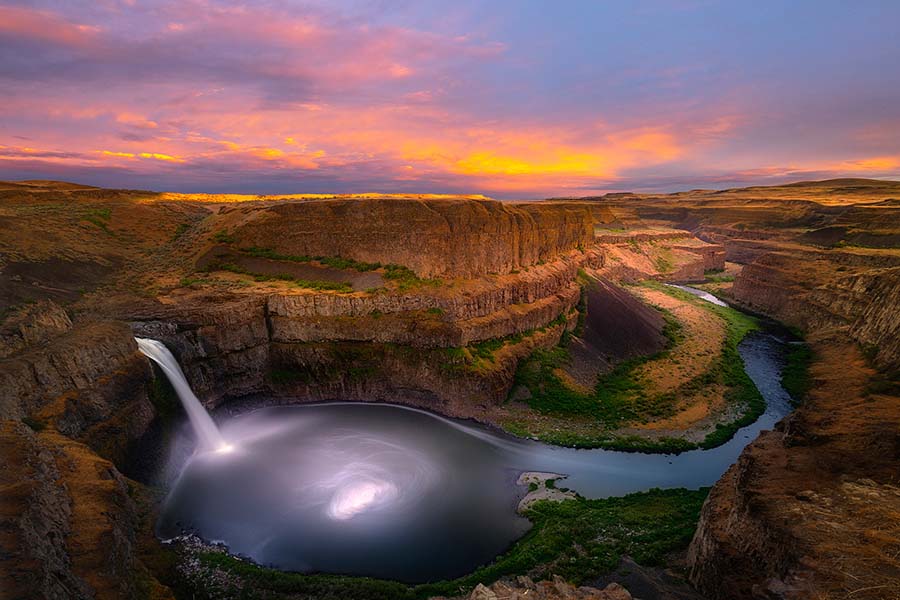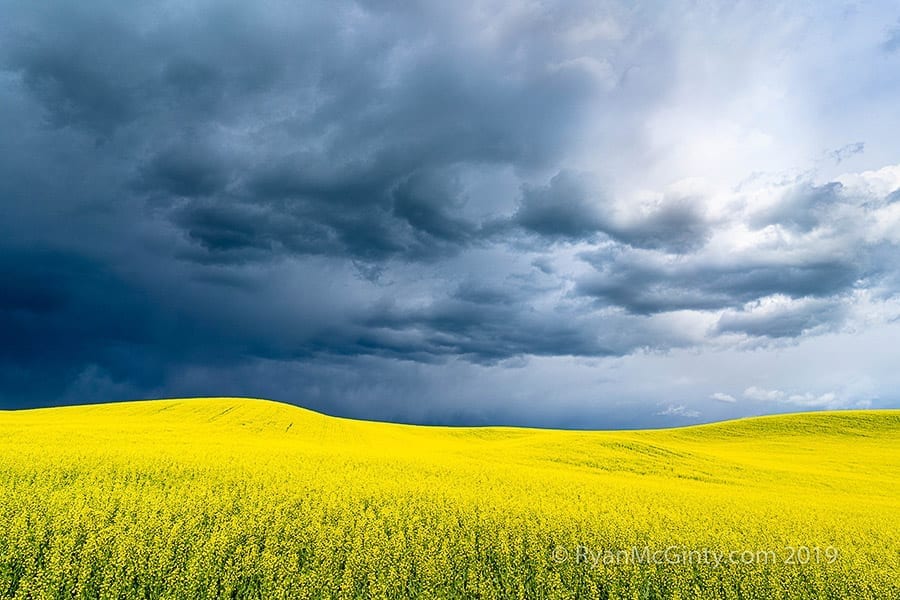 Pricing
$1595/person + Tax
Trip Includes:
All Ground Transportation
Park Entrance Fees
In-Field Photography Instruction
Post-processing and Image Critique
Snacks and Water
Trip Does NOT Include:
Transportation to/from your home to Spokane or Pullman, WA.
Lodging
Meals and snacks.
Beverages
When you complete the checkout process, you will be given the option to either pay the full amount or put down a 50% deposit.  If you pay the deposit, the remaining amount will be charged 90-days prior to arrival to the credit card we have on file.
Recommended Camera Gear
Sturdy tripod and ballhead
Digital SLR or Mirrorless Camera Body.
Wide angle lens in the 16-35mm range.
Mid-range zoom lens in the range of 24-100mm.
Long telephoto lenses in the 100-600mm range.  You will want a lens that is longer than 200mm for many of the locations we visit! A 100-400mm or 150-600mm will be perfect.
Circular polarizer filters and ND filters for your lenses.  If you like shooting with grads, bring them along.  A 9 or 10-stop ND filter will be useful for creating very long exposures.
Backpack to carry your gear.
Extra batteries, memory cards, and cleaning supplies.
Remote cord for your camera.
Laptop if you wish to backup your photos or follow along during the post-processing instruction.
Personal Gear List
Sturdy hiking footwear, hiking socks, and long pants .
Warm jacket, hat, and gloves for cool mornings
Headlamp
Sunscreen, Sunglasses, Sun Hat.
Water bottle or hydration bladder.
Hiking poles if you like having them.
Bug Spray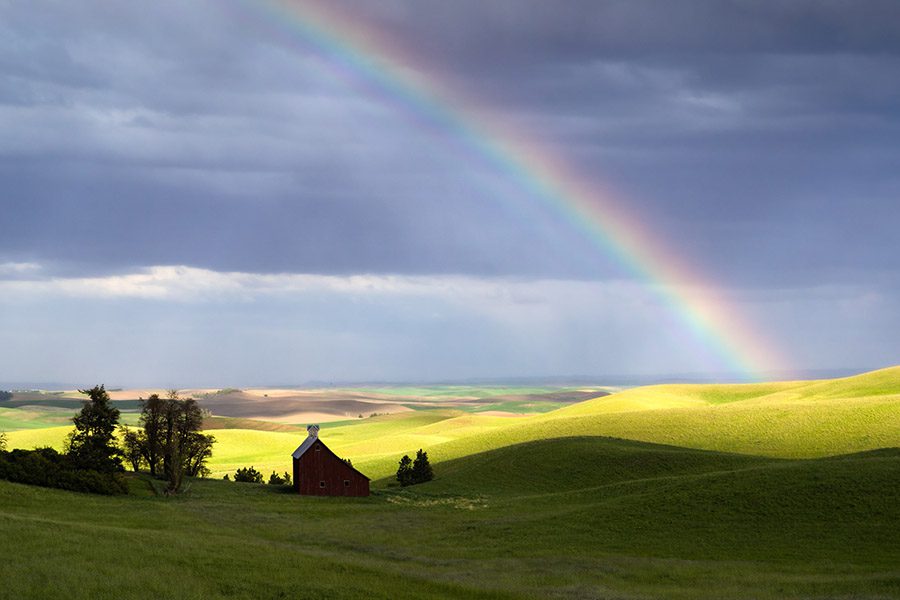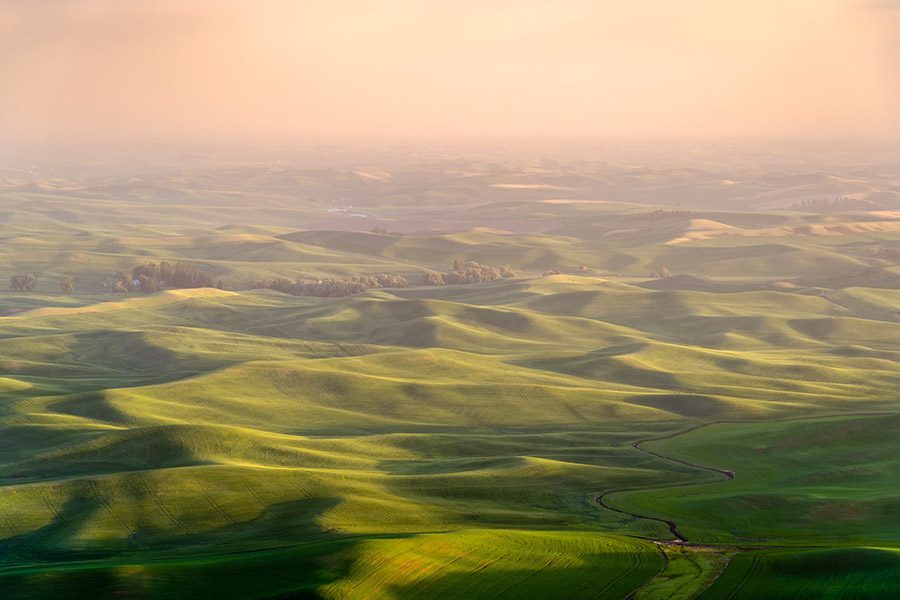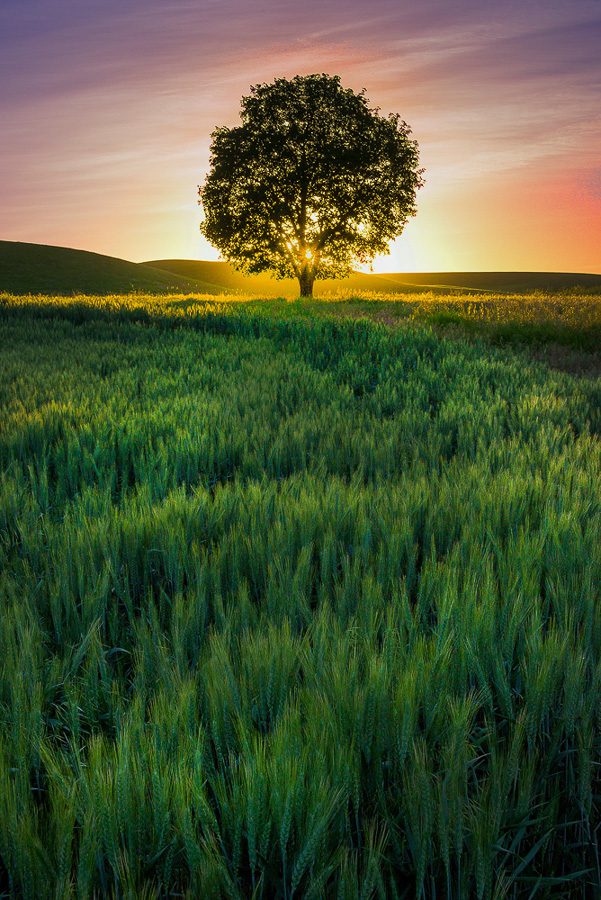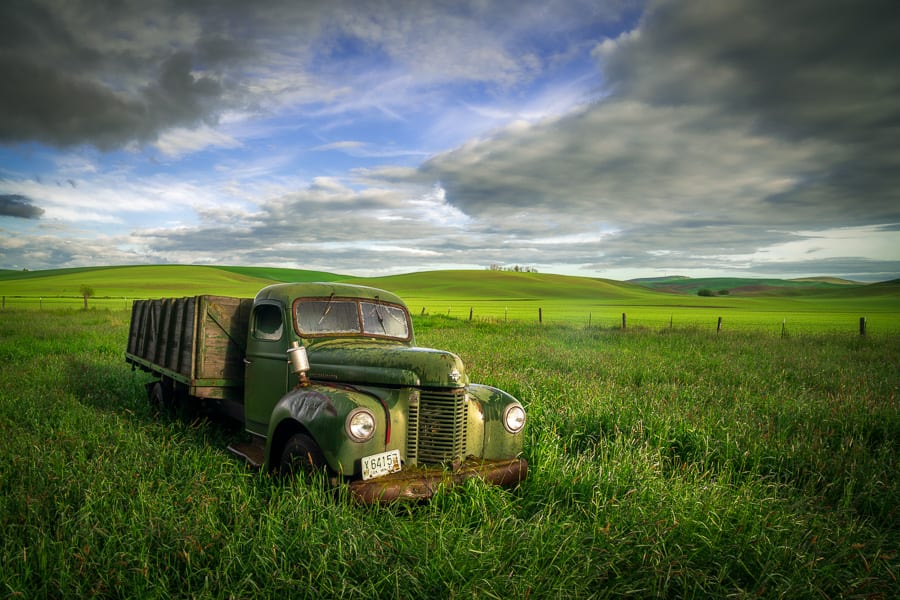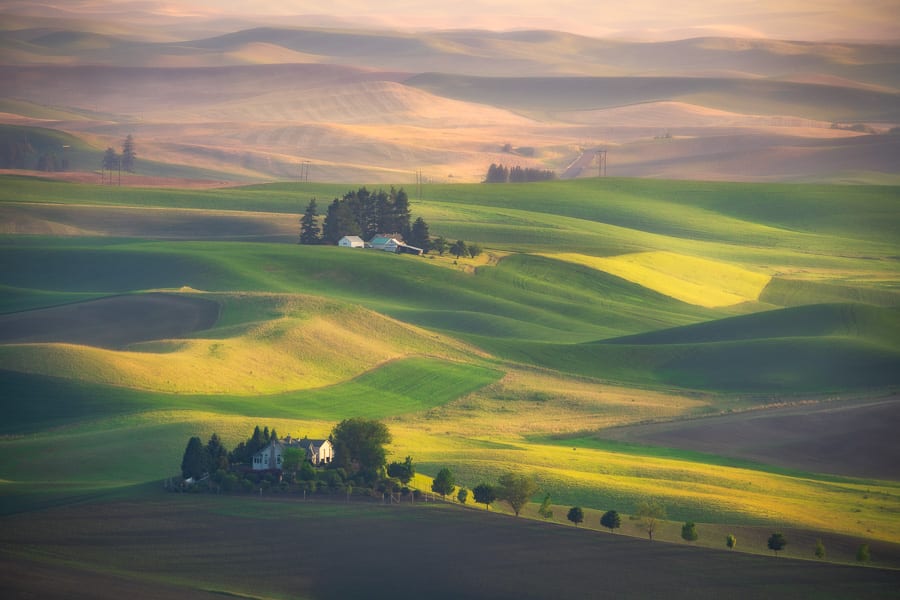 Logistics
If you are flying in, we recommend going through Spokane (GEG) or Pullman WA (PUW). From Spokane, it is a 90 minute drive to Pullman.  If you don't want to rent your own car, we may be able to arrange rides and car-pooling to Pullman.  If you decide to drive from the Seattle area, expect a 4.5 hr drive. Please be in Pullman, WA no later than 3PM on May 19th or June 14th and meet us at the Coast Hilltop Inn.
Lodging is not included in the workshop fee so you have the option of staying wherever you like.  The group will be based at Coast Hilltop Inn where we have a block of rooms reserved for our guests.  Give them a call at (509) 332-0928 and mention Action Photo Tours to take advantage of our group rate. We will have water available while we are on the road but you will be responsible for all of your meals.
Our goal is to maximize your photography while you are here. This can mean long days and not a lot of sleep. We will utilize the middle of the day for rest breaks and post-processing sessions.
Transportation will be provided during the workshop for all participants. This workshop is rated Moderate for activity level. No long hikes are planned but participants should be able to walk a cumulative 1-2 miles each day to get to the shooting locations.
We are also offering a special Palouse Workshop May 15-18, 2022 as part of our annual Chicks Who Click program for Women Photographers only.  Participants in that workshop will get an opportunity to photograph the full lunar eclipse!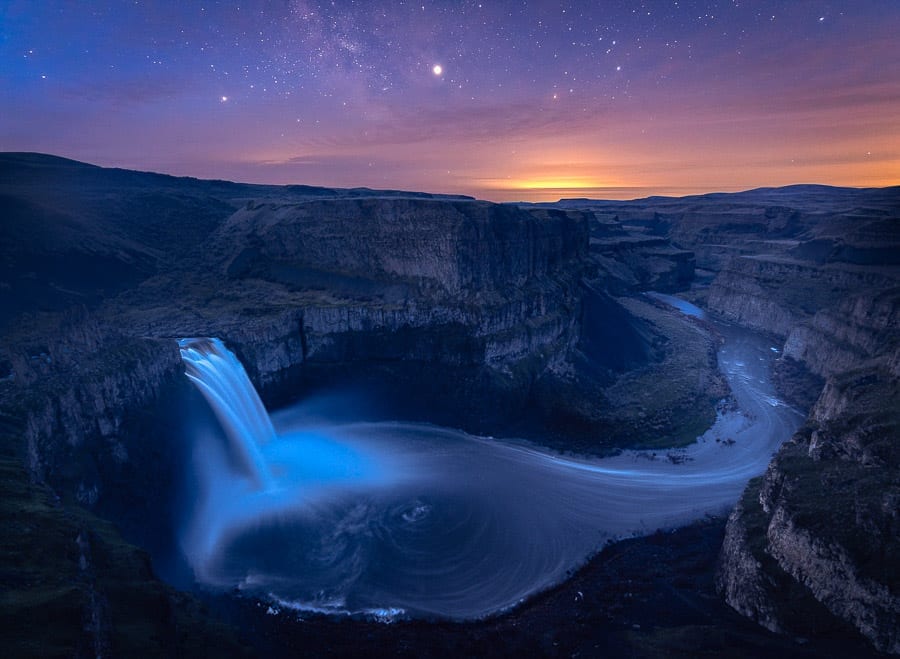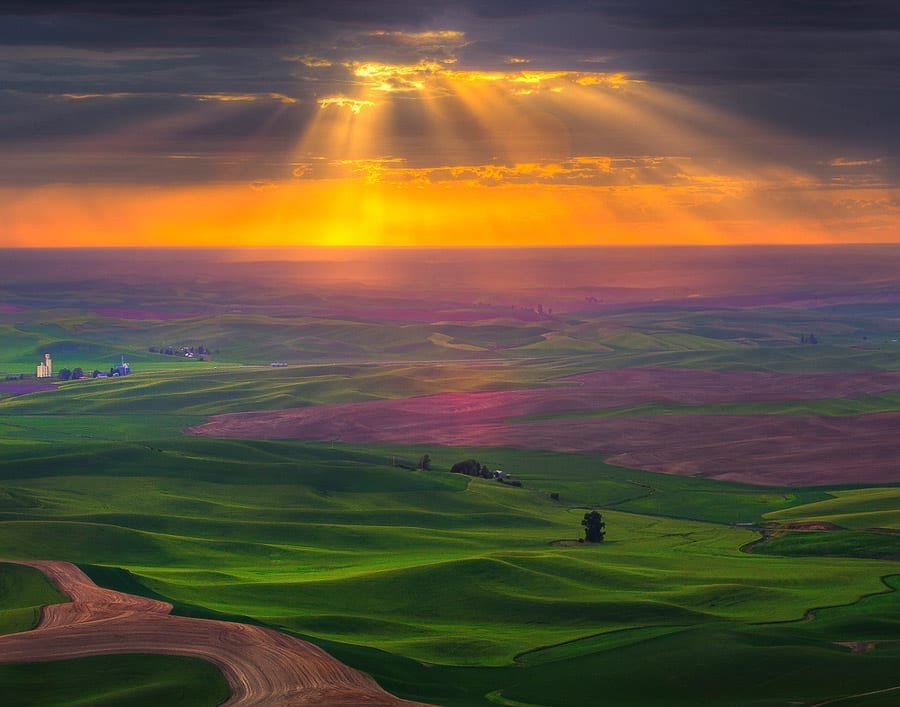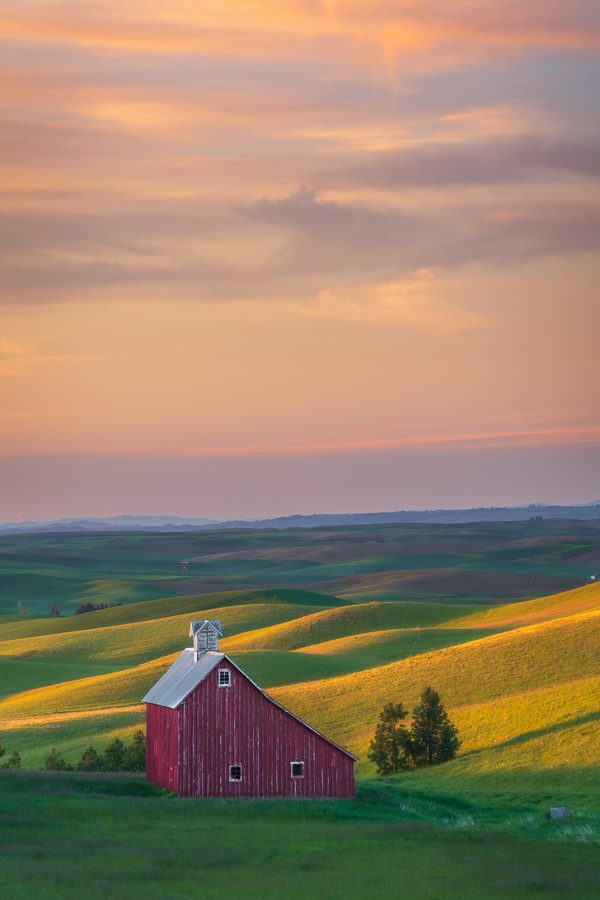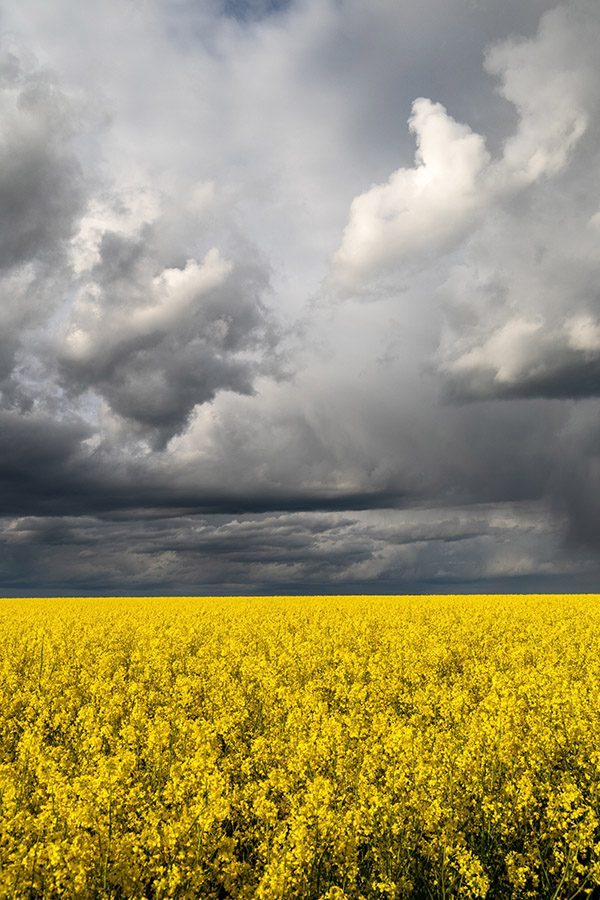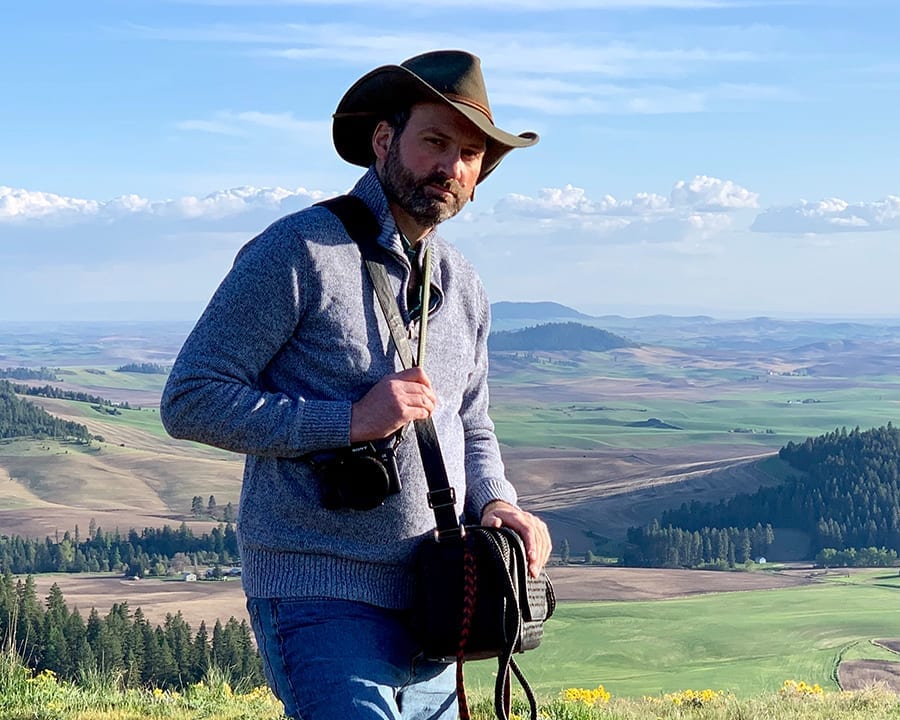 Ryan McGinty
Ryan McGinty is a landscape photographer based in Moscow, Idaho. His work focuses on the surrounding area called the Palouse. A region in Northern Idaho and Eastern Washington known for its rolling hills of agriculture and surrounding mountains. 15 years experience living and photographing the Palouse year round.
He started his interest in photography at an early age while inspired by a relative landscape painter Norton Bush and photographs of Ansel Adams Yosemite where Ryan grew up. In college he decided to take photography more seriously by taking several classes then becoming assistant wedding photographer. Furthering his education by attending Brooks Institute of Photography. While attending he learned large and medium format film photography which he still continues today. In 2003 he moved to Idaho where his passion for landscape returned and has been the main focus of his photography.
His photographs have been published in books, calendars and travel guides. He has guided several large group and many private tours of the Palouse. His passion is sharing his knowledge from his experiences photographing the Palouse and surrounding areas.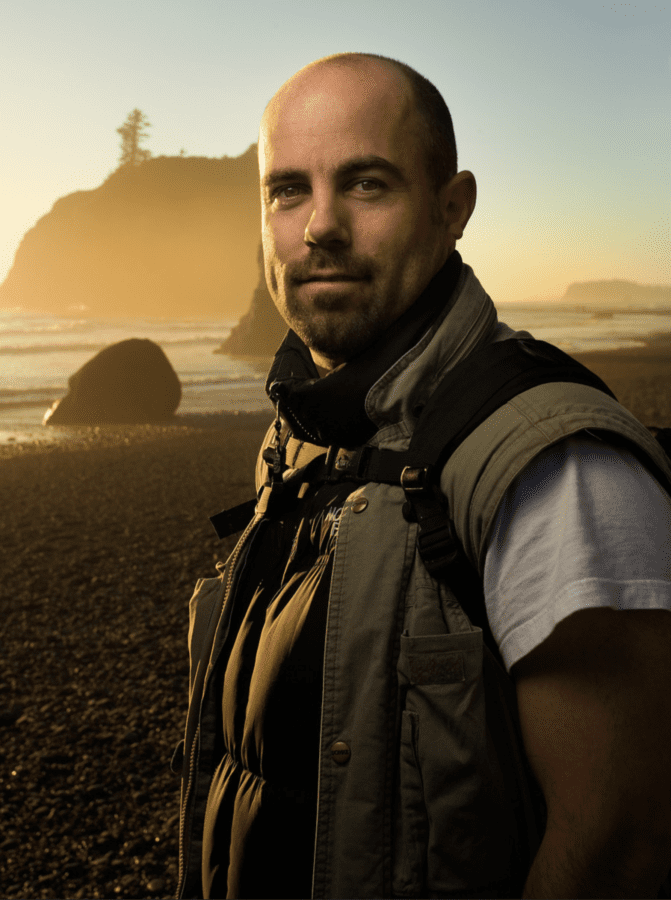 Kevin McNeal
Kevin McNeal is a Washington-State photographer who is passionate about photographing grand landscapes that reflect the most unique places on earth. Capturing moments of magic light and transferring this to print is the ultimate goal. His images hold a combination of perseverance, patience, and dedication to capture landscapes in fresh ways. The stories of how these images are rendered come across in the feelings the images convey. He has traveled all over North America, shooting diverse landscapes and finding remote places with the hope that we can convey to the public that this earth is worth caring for. His award winning images can be seen in galleries and showings across the United States.  He was recently invited to the Art Wolfe Art Gallery for the Environmental Photography Invitational. Kevin was the grand winner of the Landscape category for the Natures Best Magazine and was selected for the Smithsonian National Museum of History in Washington D.C..  He is a regular contributor to publications like Outdoor Photographer.
Artist's Statement
"I believe that the Earth shares secrets with us that only can be discovered by trying to understand our position on this planet. We are never fully intimate with the planet but are given brief moments that make our souls want more. These glimpses of nature's power are fleeting and never the same twice. I also believe it is important to share with those who want it. The treasures that await us given the patience that is out there. What I try to do is bring some of that magic to my images to share with the rest of the world. Each of my images tells a story that everyone can relate to in some way whether it is success, fear, or challenging oneself to overcome obstacles
Kevin's portfolio can be found at www.kevinmcnealphotography.com.