Kenya By Land, Air, and Night
July 16 - 27, 2024 - Sold Out!
July 27 - Aug 7, 2024 - Sold Out!
Join us in Kenya and experience wildlife photography by land, air, and night! We start our adventure in sunken hides deep in the Great Rift Valley, capturing elusive and nocturnal animals at eye-level. During the day, we experience the aerial perspective and photograph flocks of flamingos flying over a lake of multicolored swirls. Our time in Maasai Mara is at the height of migration activity as millions of wildebeest, zebras, gazelles and elons travel across the great plains in pursuit of greener pastures. We will also photograph classic wildlife including cheetahs, lions, elephants and giraffes. World-renowned African wildlife photographer Jeffrey Wu will join David Swindler in leading this all inclusive workshop. Tuition includes all transportation in Kenya along with 3 charter flights, accommodations, meals, and local guides. With a max group size of 6 clients, everyone will have access to an entire row in the vehicle and pop-up roof. So get your cameras ready!
$10,950

12 Days All-Inclusive

Includes 3 Charter Flights
3 Students per Instructor
Max 6 Students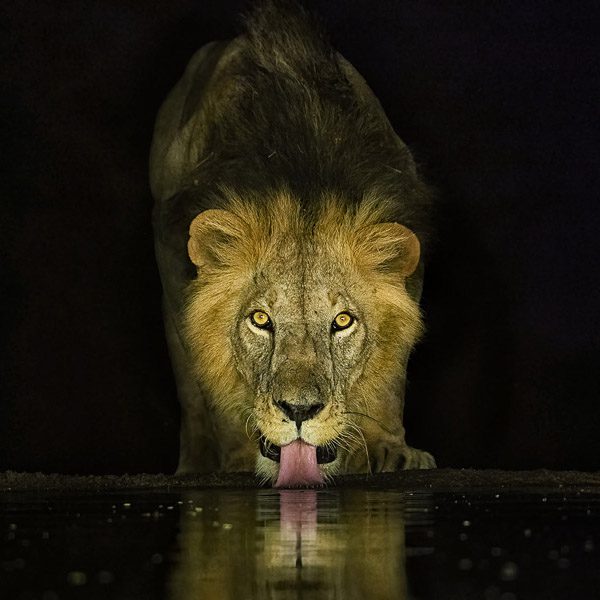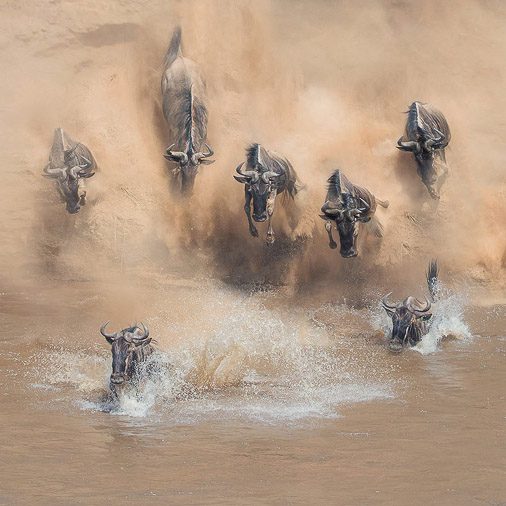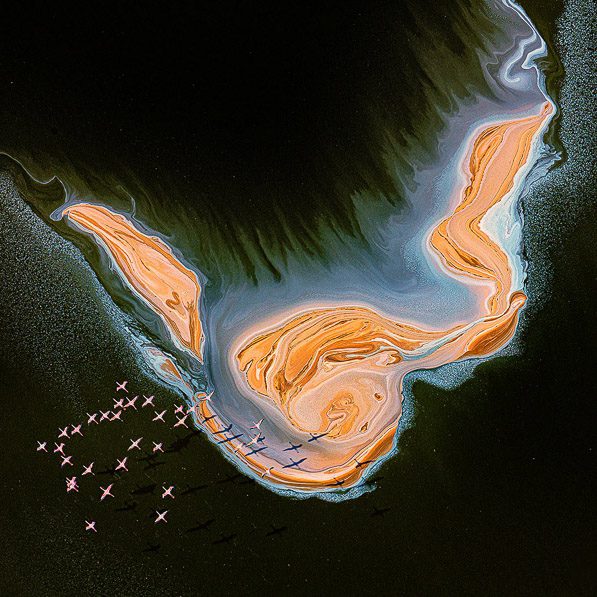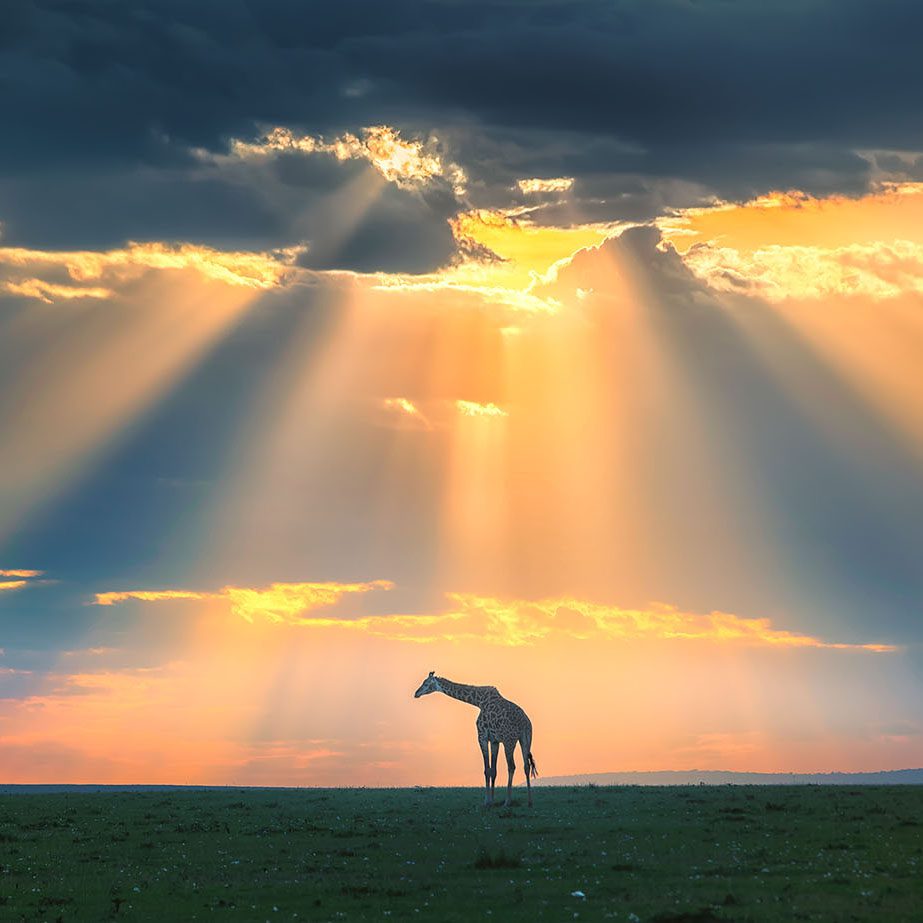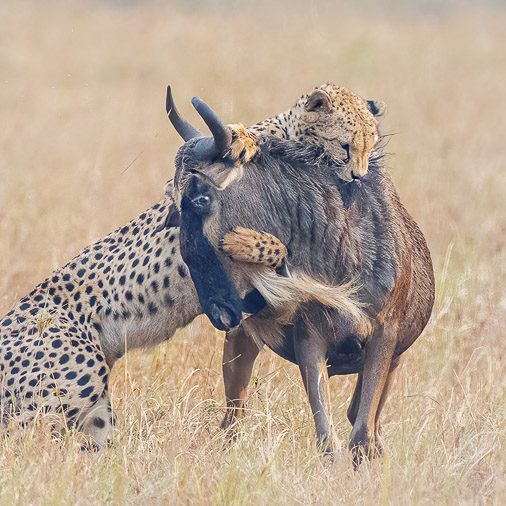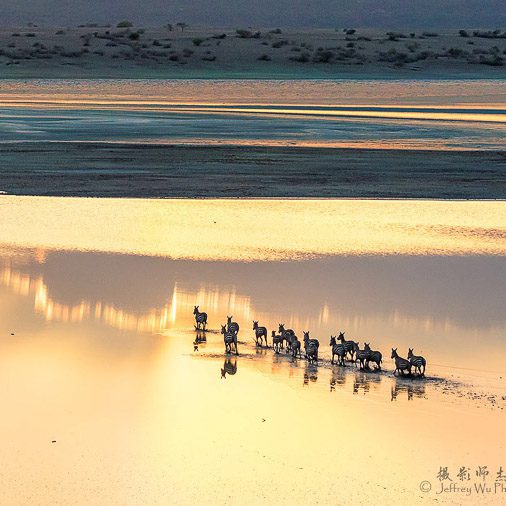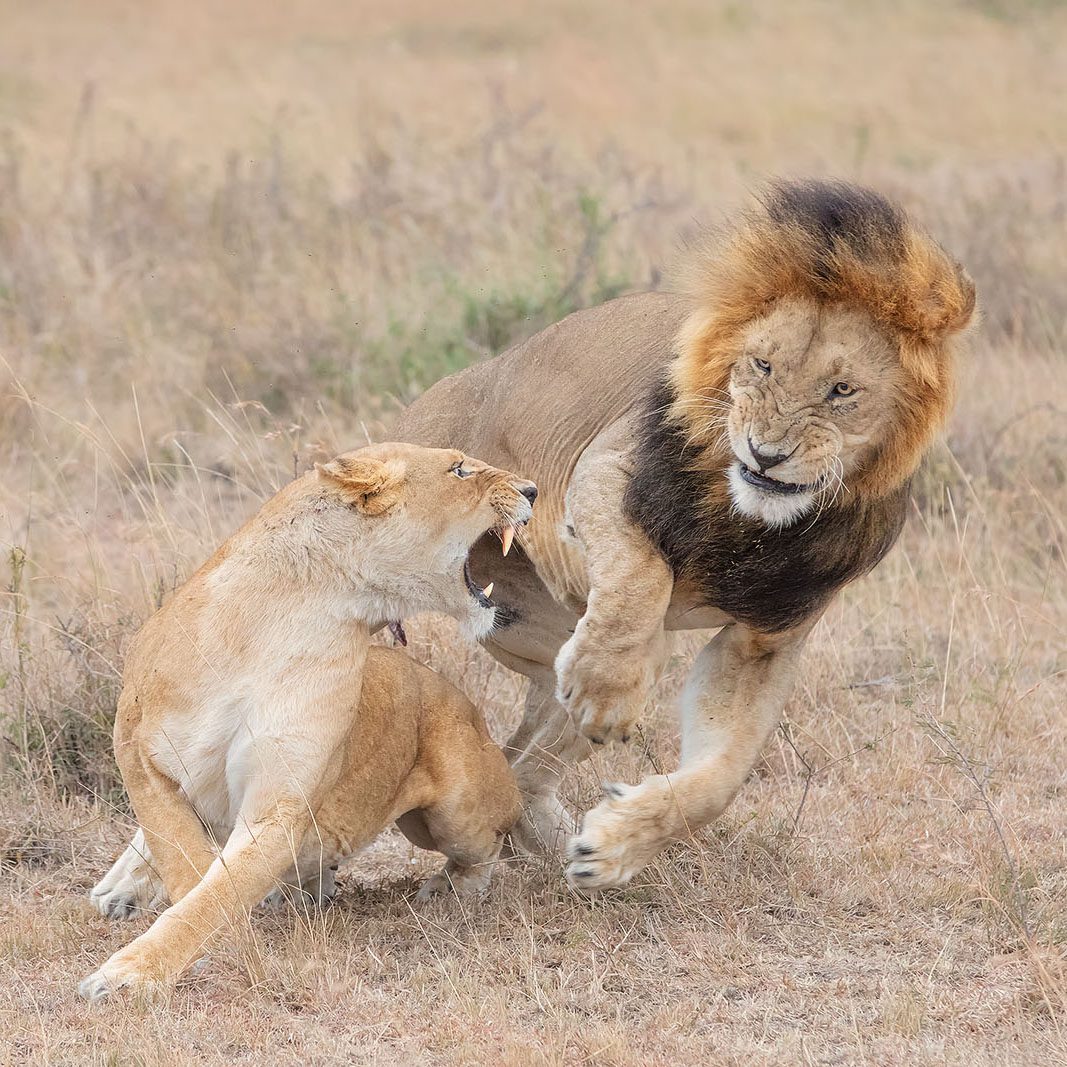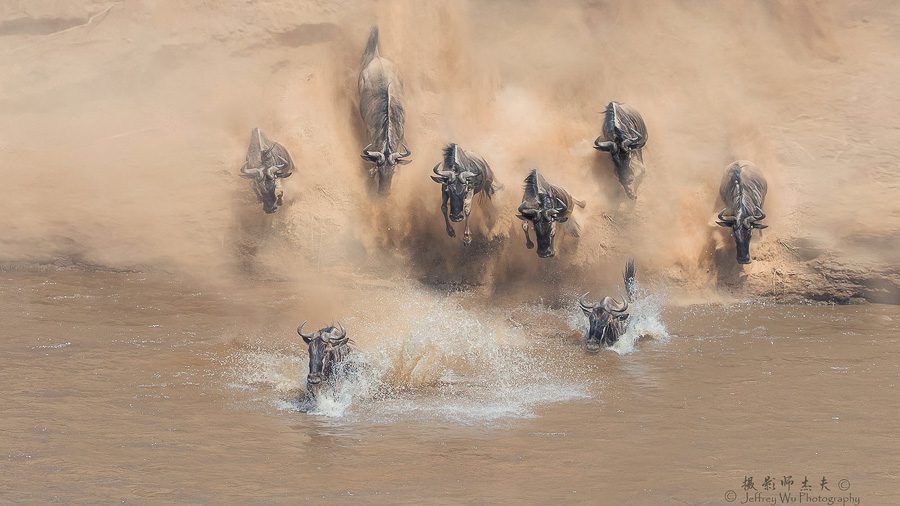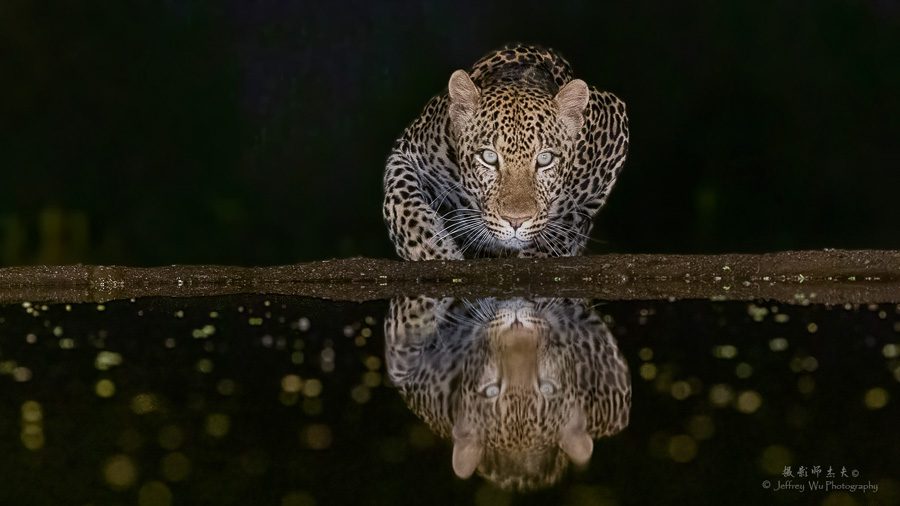 Highlights
Experience an unique perspective photographing from a sunken hide just above the water level at night. Capture elusive and nocturnal wildlife and their natural behavior.
Behold the sight of millions of wildebeetst, zebras, gazelles, and elons across the great plains of Maasai Mara. Our goal is to capture thousands of wildebeests as they cross the crocodile infested Mara river.
Exclusive off-road driving permits and a flexible itinerary allow us to get exceptionally close to the action.
Open-door helicopter aerial photography of flamingos flying over the multicolored swirls of Lake Magadi (optional - extra cost).
Lead instructor Jeffrey Wu is an award-winning wildlife photographer who spends 10 months out of the year photographing wildlife in Kenya and understands African wildlife behavior intimately.
Small group of 6 photographers with 2 instructors. Everyone will have their own row in the vehicle and pop-up roof to allow unobstructed shooting from the 4x4's.
Expert instruction both before and during the workshop on camera techniques, action shooting, composition, and post-processing.
Workshop includes all food, lodging, ground transportation, and 3 charter flights between Nairobi, Lake Magadi, and Masai Mara.
Stay 3 nights at a 5-Star Luxury Camp with exclusive access only for our group!
Itinerary
Day 1: Arrive in Nairobi, Kenya (airport code NBO). Transportation to the hotel will be provided.
Day 2: The workshop begins with a Meet and Greet at breakfast and then we drive to the airport for our charter flight to the Masai Mara. We check into our new accommodations located central to possible crossings on Mara river. After lunch, we depart for an evening wildlife shoot.
Days 3-8:  We spend six full days of morning and evening wildlife shoots in the Masai Mara photographing classic African wildlife including cheetah, lions, leopards, elephants and giraffes. This workshop is timed for peak migration activity as millions of wildebeests, zebras, gazelles, and elons cross the plains of Serengeti into the Masai Mara. One of our goals is to photograph the dramatic crossing of thousands of wildebeests and zebra across the crocodile infested Mara river. On Day 6 we will move to a new camp also located in the Masai Mara.
Day 9:  After our morning wildlife shoot, we pack up and board our scenic charter flight to our 5-star luxury camp deep in the Great Rift Valley. We check into the accommodations and prepare for an enchanting night in the sunken hide. With camera lenses just a couple of inches above the water level of the drinking holes, you will be sure to capture the eye-level wildlife shots and their natural behavior.
Days 10-11: After lunch, we have the option to take flight in an open-door helicopter (not included in base price) above Lake Magadi to photograph flocks of flamingos as they fly over beautiful multicolored swirls.  We also have the option to do aerial wildlife photography at sunset with the long shadows across the groud. As the light retreats, we head to our sunken hide and have our cameras ready for some special sightings including Striped Hyena and Caracal as we photograph deep into the nighttime hours.
Day 12: After a late breakfast, we pack up and board our charter flight back to Nairobi. A day-room will be provided for all participants where you can shower, re-pack, and rest before your international flight in the evening.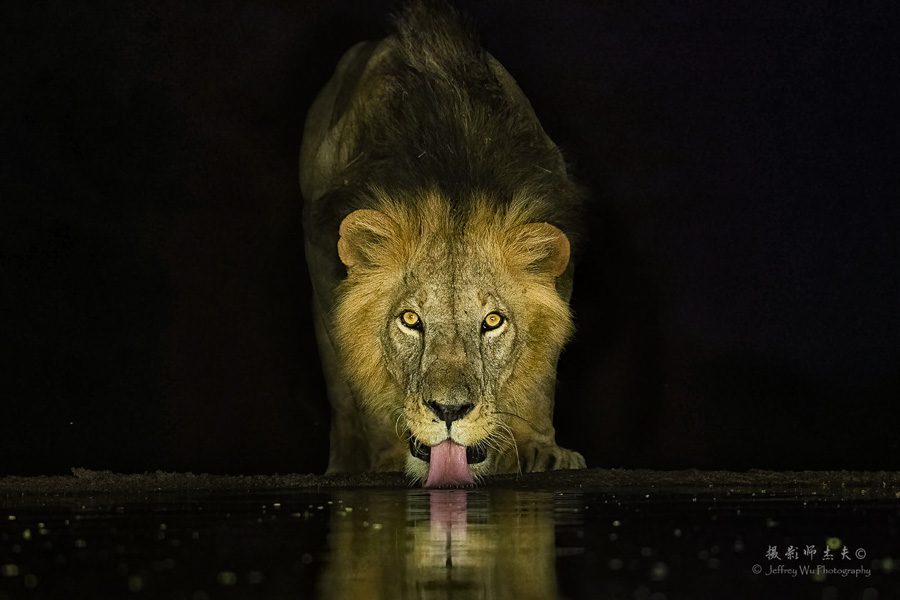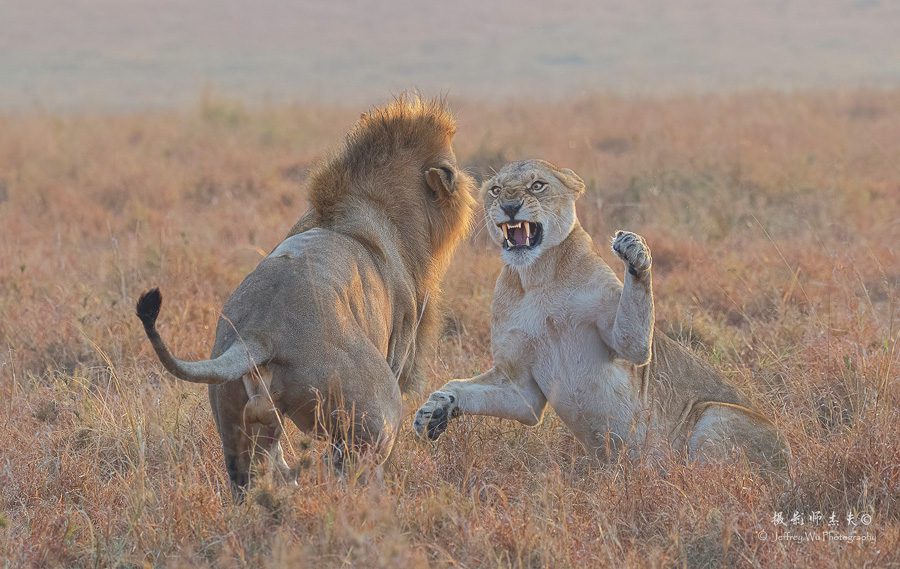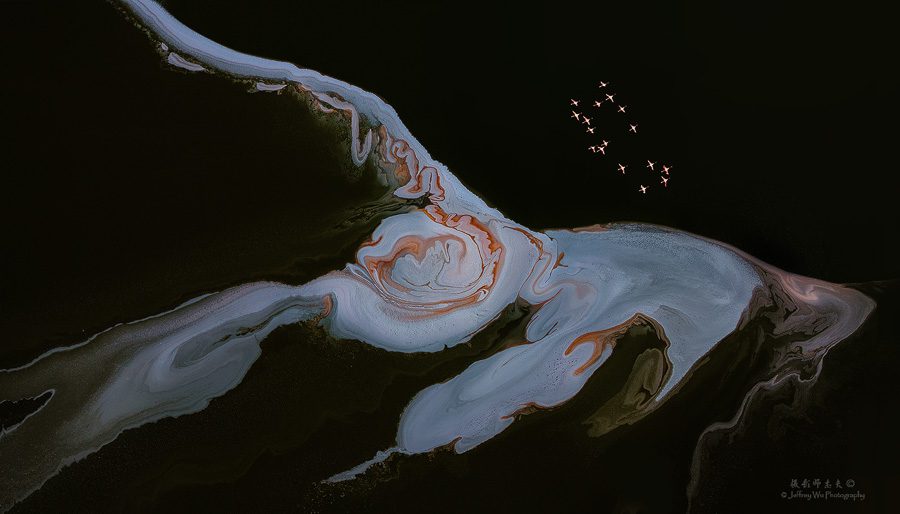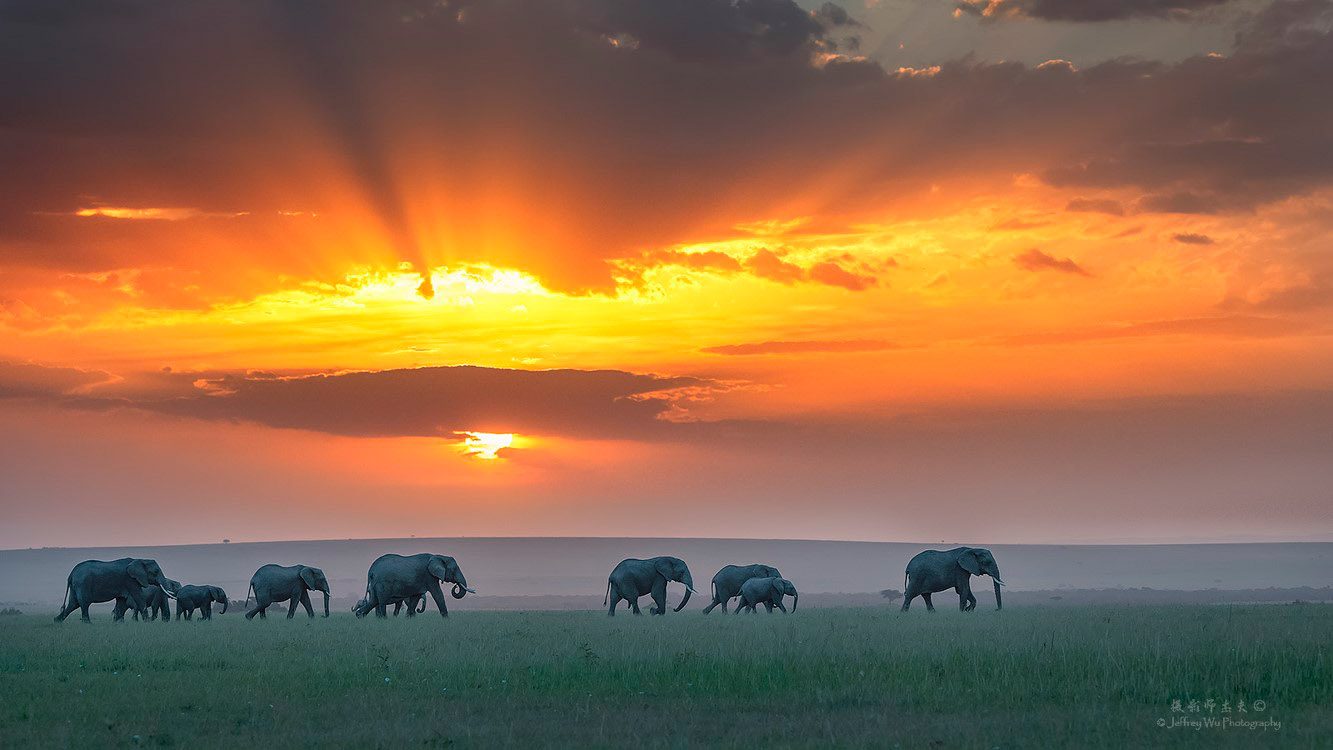 Logistics
Plan to arrive in Nairobi, Kenya anytime on or before Day 1.  Most international flights arrive in the evening and a hotel room will be provided for all participants.  We will meet together as a group at breakfast on Day 2.
We strongly recommend that all participants purchase their own travel insurance.  The proper policy will cover things like last-minute cancellations, medical emergencies, and any non-refundable fees connected to the workshop. We have partnered with Squaremouth, a website that allows you to compare policies from multiple providers to choose the best one for you. Please see our Terms and Conditions for more information.
This workshop includes accommodations only on Day 1 and is all-inclusive from Day 2 onward (transportation, meals, and accommodations).  All you need to worry about is taking incredible photos.  The base price assumes double occupancy.  If you book as a single participant but want double occupancy, we will attempt to pair you with another participant of the same gender.  If that is not possible, you will be asked to pay the single supplement.
The helicopter aerial photography over Lake Magadi is optional and will be paid separately to the helicopter company.  The exact price may vary depending on fuel costs, how many hours you want to fly, and how many members in the group decide to participate.
Shortly after registration closes, we will set up a Zoom meeting to discuss gear and pre-trip planning.  You will receive additional information via email and zoom meetings to ensure you are set up for a successful and memorable trip!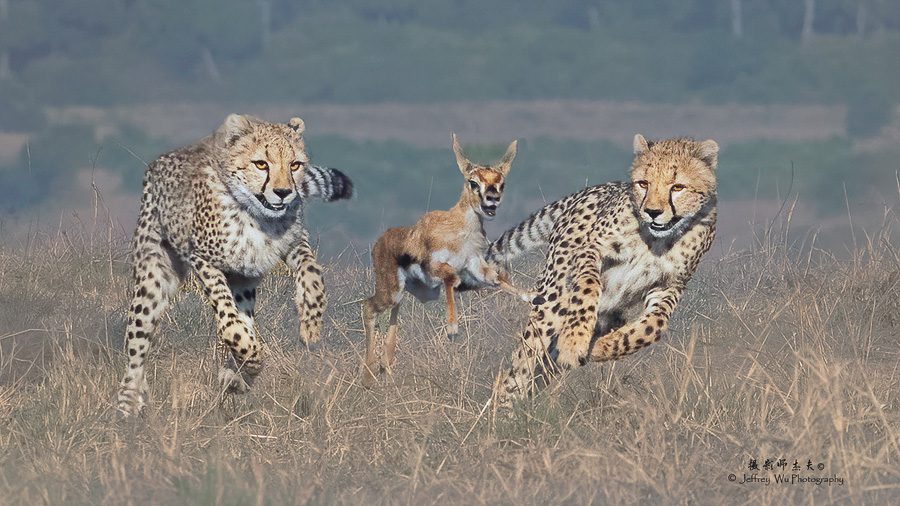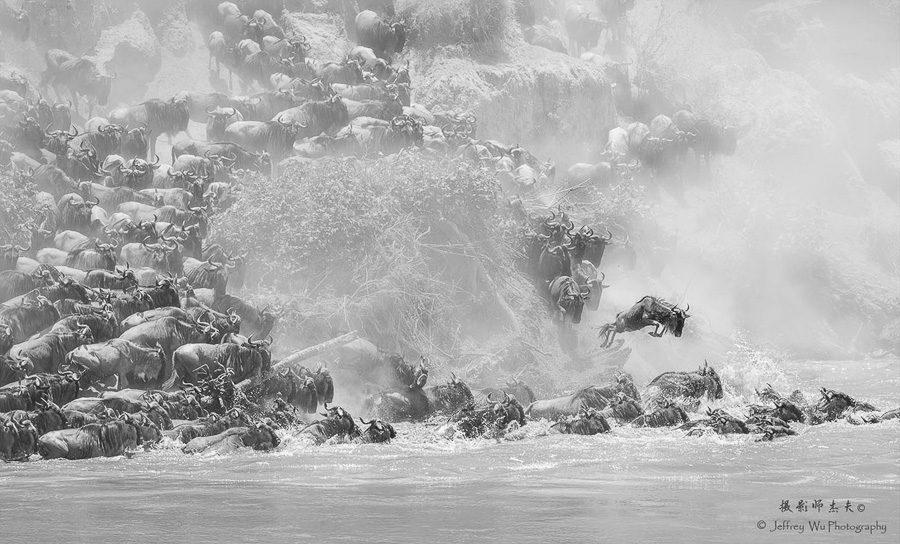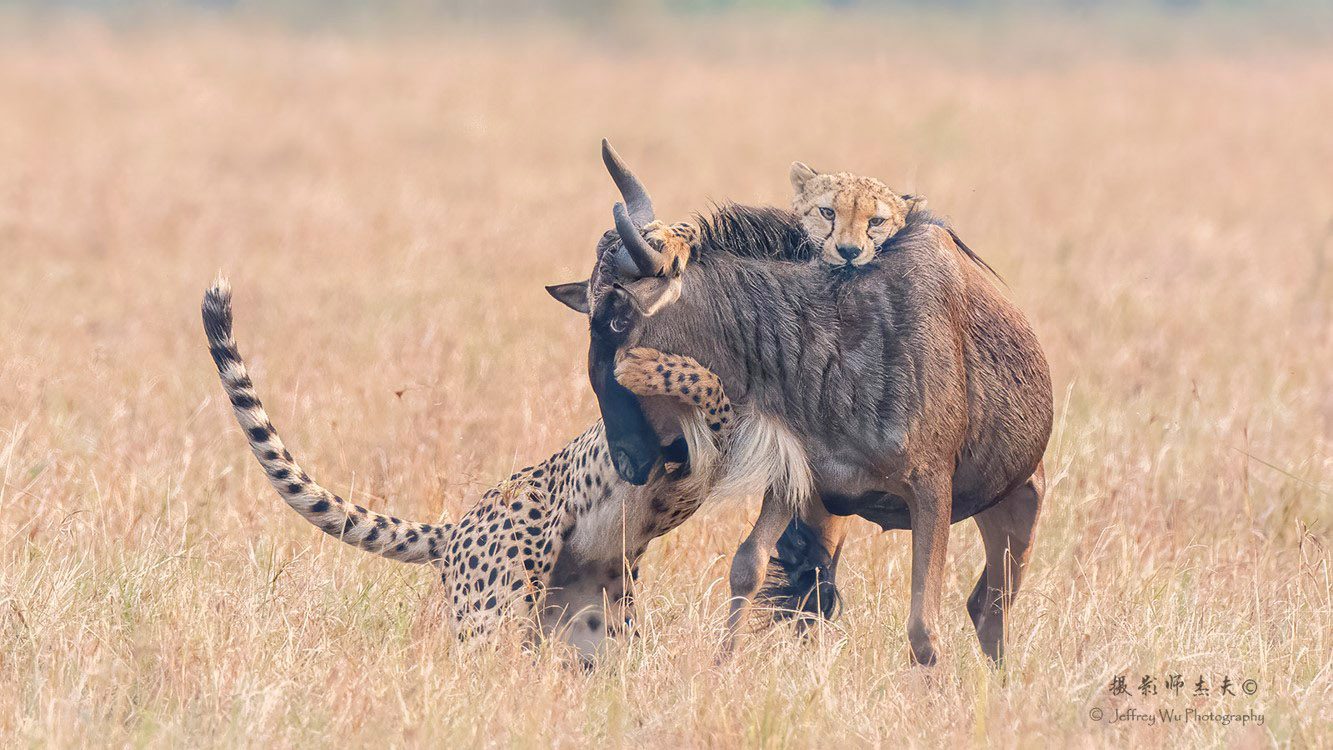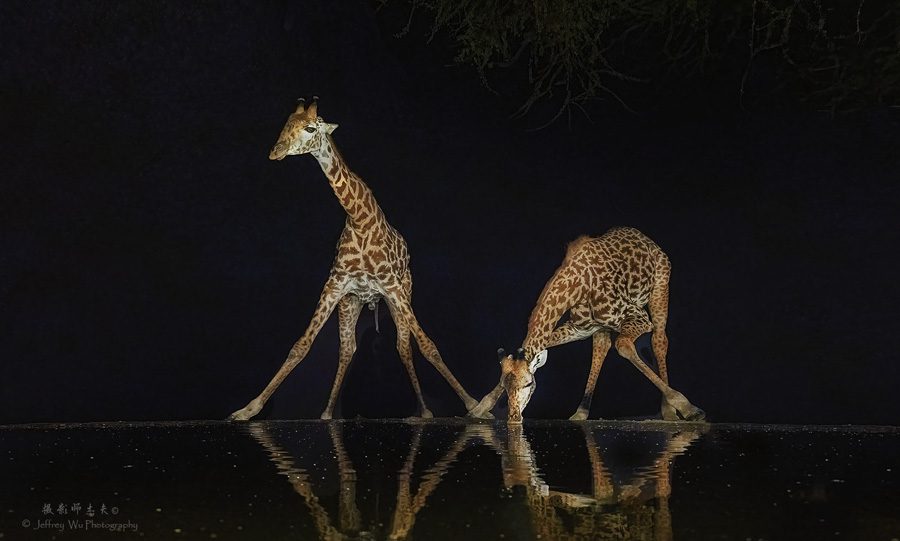 Sample Accommodation Photos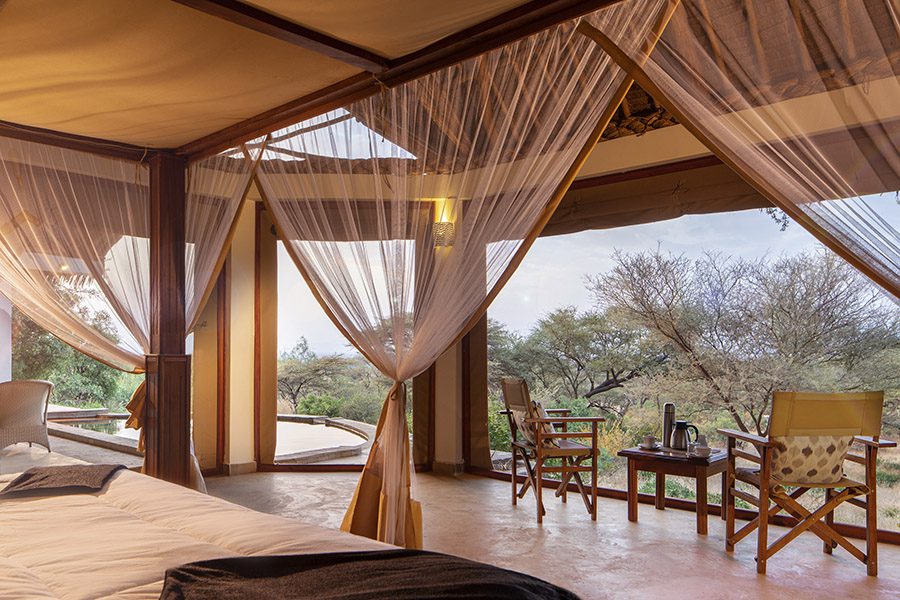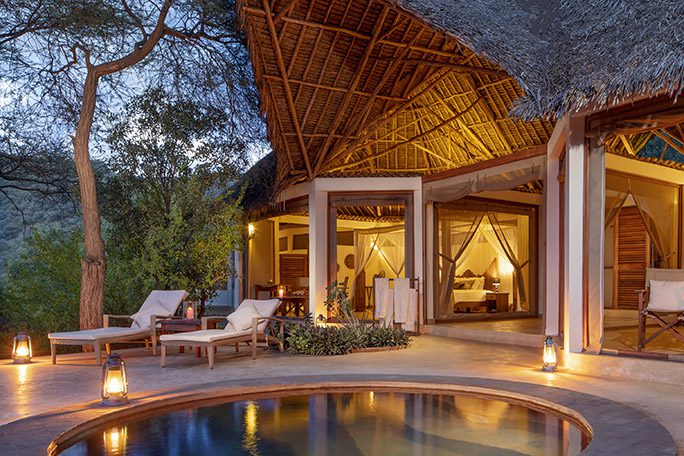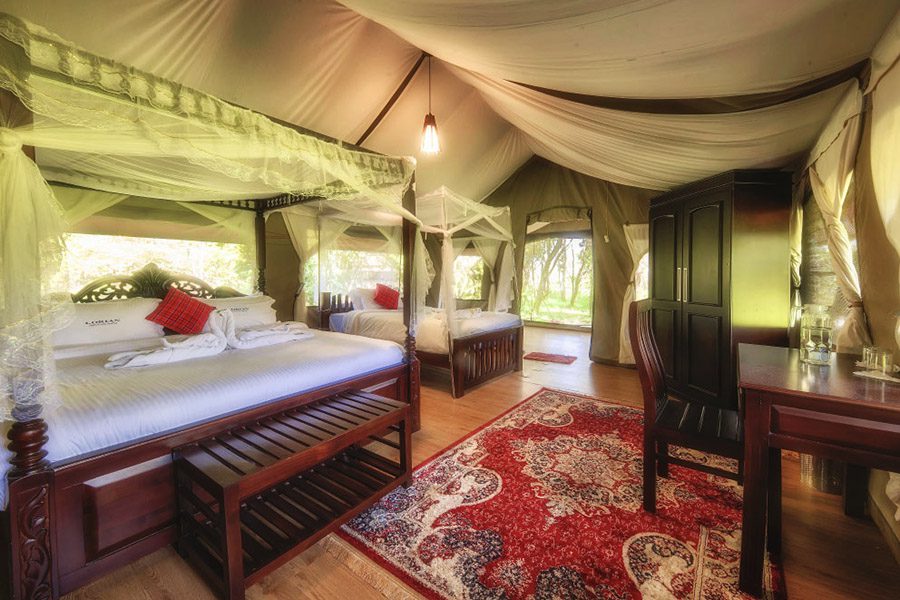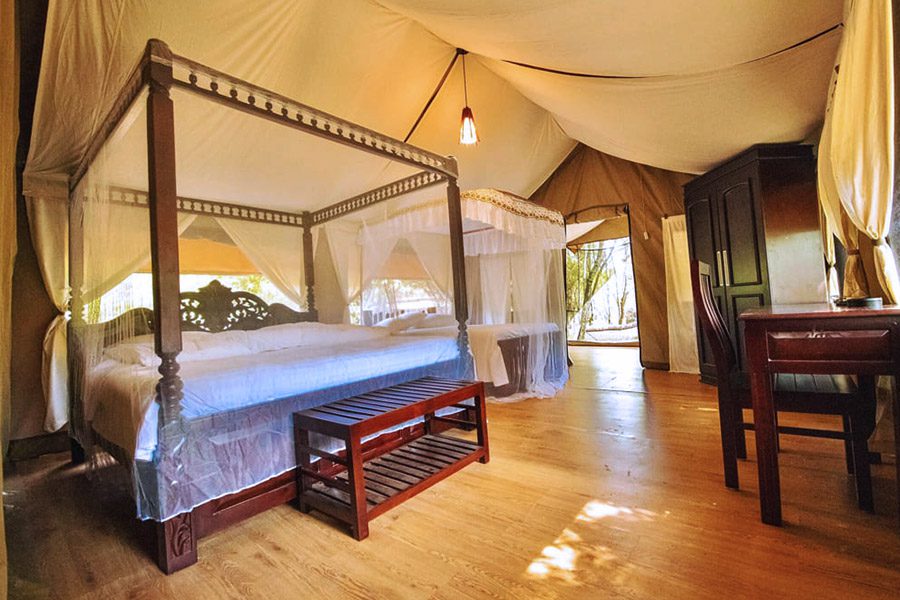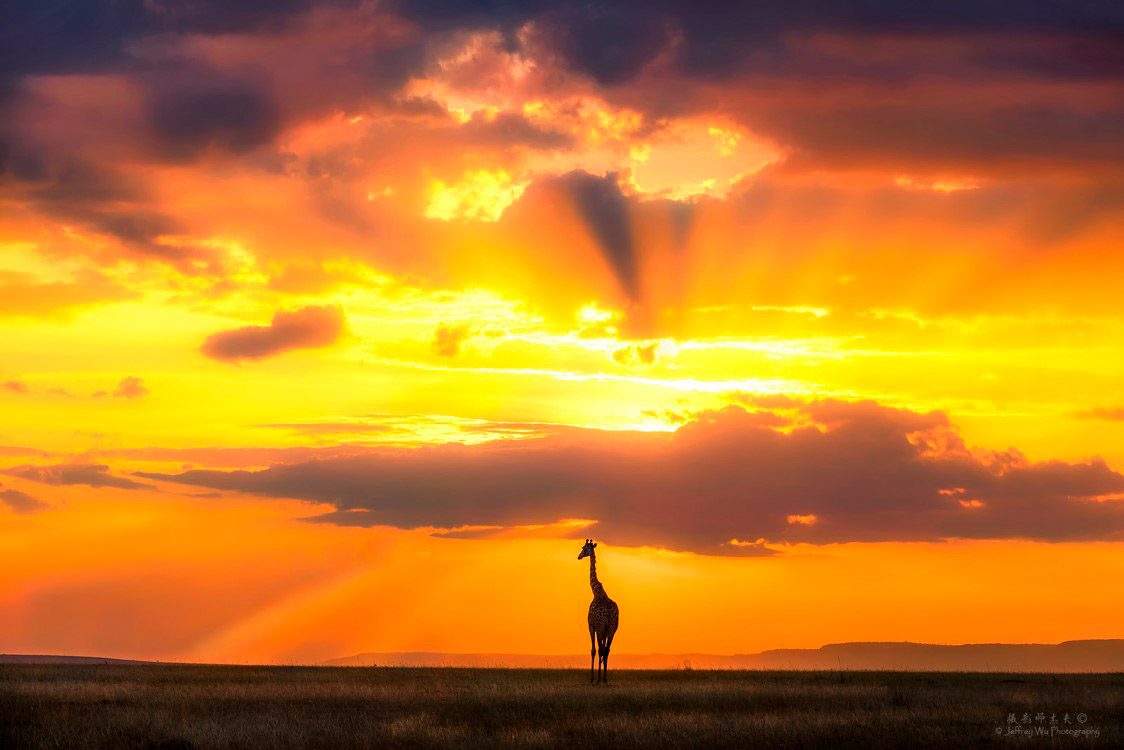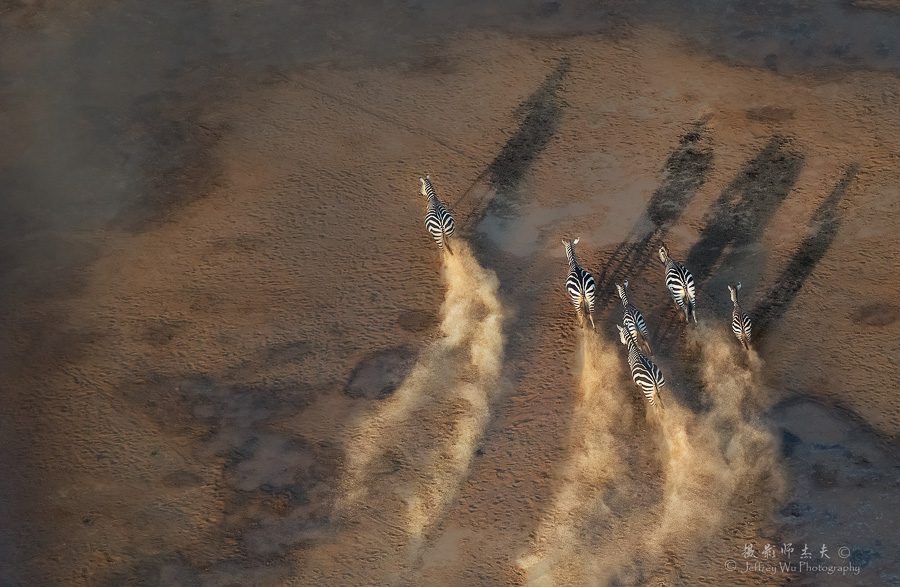 Pricing
$10,950/person + Tax
Trip Includes:
11 nights double-occupancy lodging. 2 nights in Nairobi, 3 nights in 5-star Luxury Camp, 6 nights in Masai Mara Camps.  Single supplement is $1800.
3 charter flights between Nairobi, Masai Mara, and the Great Rift Valley.
All meals and snacks from Day 2 to Day 11.
4x4 Ground Transportation in Land Cruisers.
Park Entrance Fees and Conservation Fees
Services of exceptional English-speaking guides.
In-field and classroom instruction by pros Jeffrey Wu and David Swindler.
Exclusive use of 5-star luxury resort with sunken hides for night photography
Hotel day-room in Nairobi before your departing international flight.
Trip Does NOT Include:
Transportation to/from your home to Nairobi.
Travel/Medical/Interruption/Cancellation Insurance.
Meals on Day 1 and Meals on Day 12 after you are dropped at the hotel.
Helicopter Flights.  See Aerial Photography Section Below.
Passport and Visa Fees.
Inoculations and Testing.
Gratuities for photo guides, local guides and/or drivers.
When you complete the checkout process, you will be given the option to either pay the full amount or put down a 50% deposit.  If you pay the deposit, the remaining amount will be charged 90 days prior to departure.  See the full Terms and Conditions.
Aerial Photography
The helicopter aerial photography over Lake Magadi is optional and fees will be paid separately to the helicopter operator.  We will fly in an open-door helicopter with 2 participants on the shooting side of the aircraft. One instructor will accompany you on the other side of the aircraft.  We hope to capture the exquisite patterns over Lake Magadi, often accompanied by flamingos in flight!  We also hope to take some sunset flights over wildlife with their long shadows stretching across the landscapes.
Aerial photography is not for everyone.  If you are prone to motion sickness or have fear of heights, we would advise against going up. If you do not fly, there is still plenty to do, especially since we will be up all night long photographing in the sunken hide.  Also, flying is contingent upon the weather. However, it is unlikely we'd get weathered out two days in a row.
For the best results, we recommend 3 flight hours per person.
The exact price may vary depending on fuel costs, how many hours you want to fly, and how many group members decide to participate. At the time of writing, prices are as follows:
Entire Group Flying Time:
3-6 Hours:  $800/person/hour
7-10 Hours:  $750/person/hour
11+ Hours:  $700/person/hour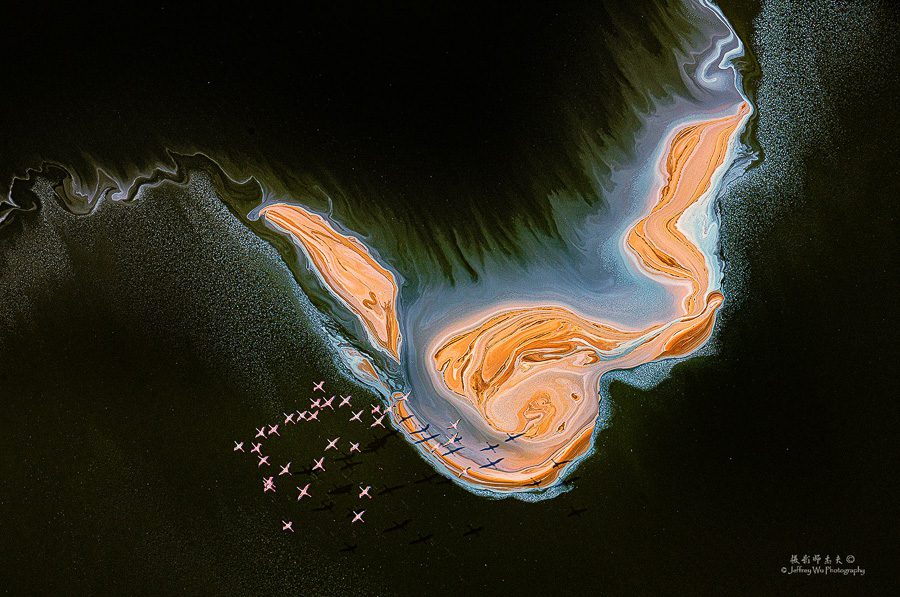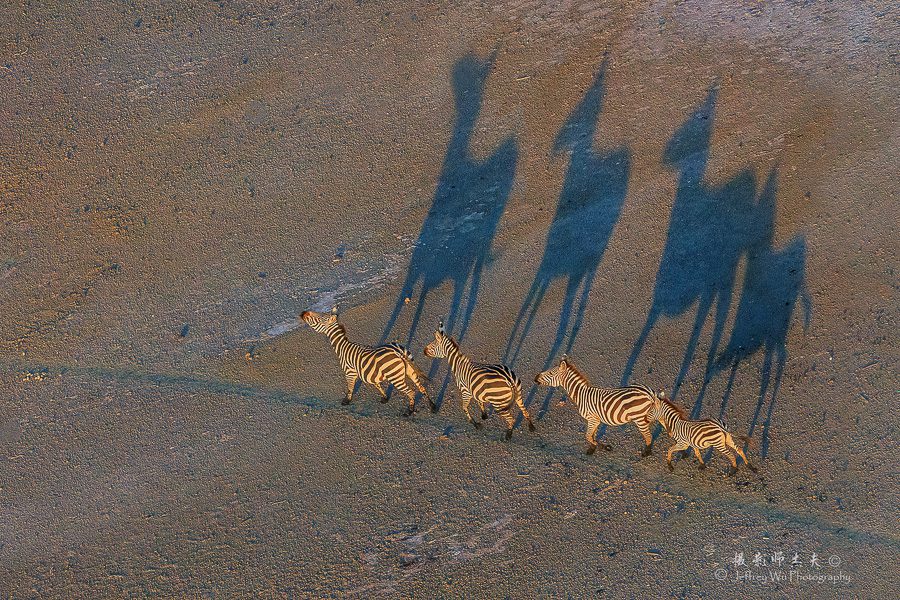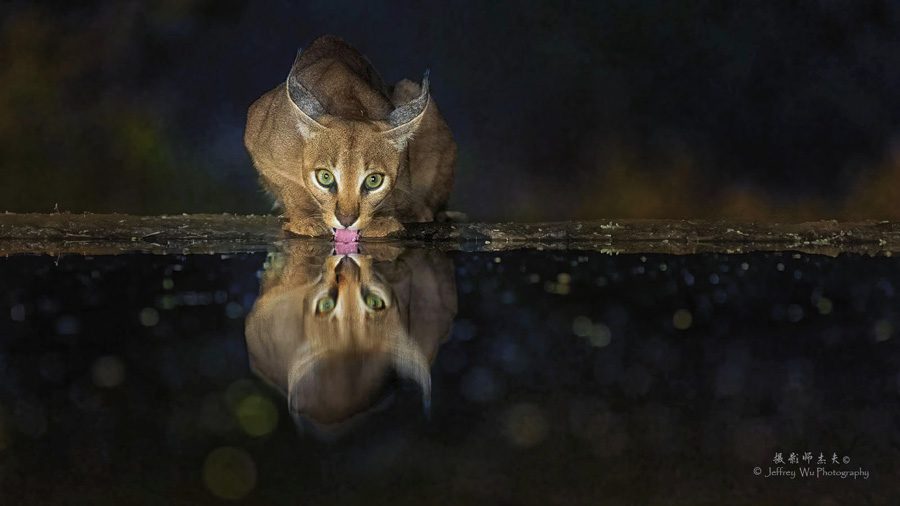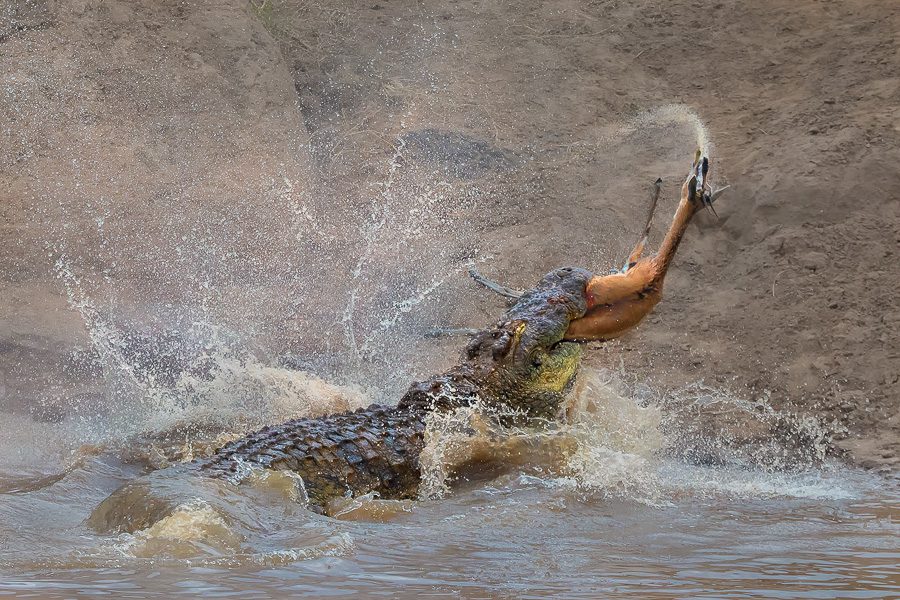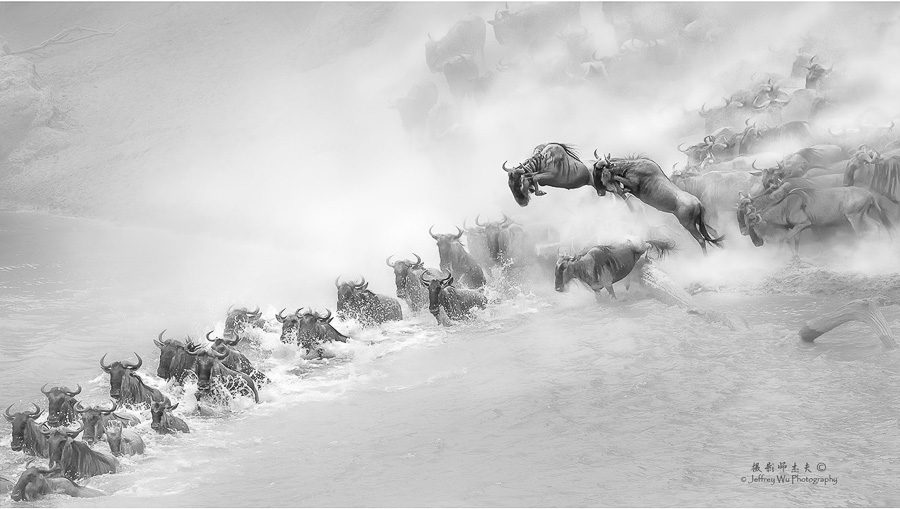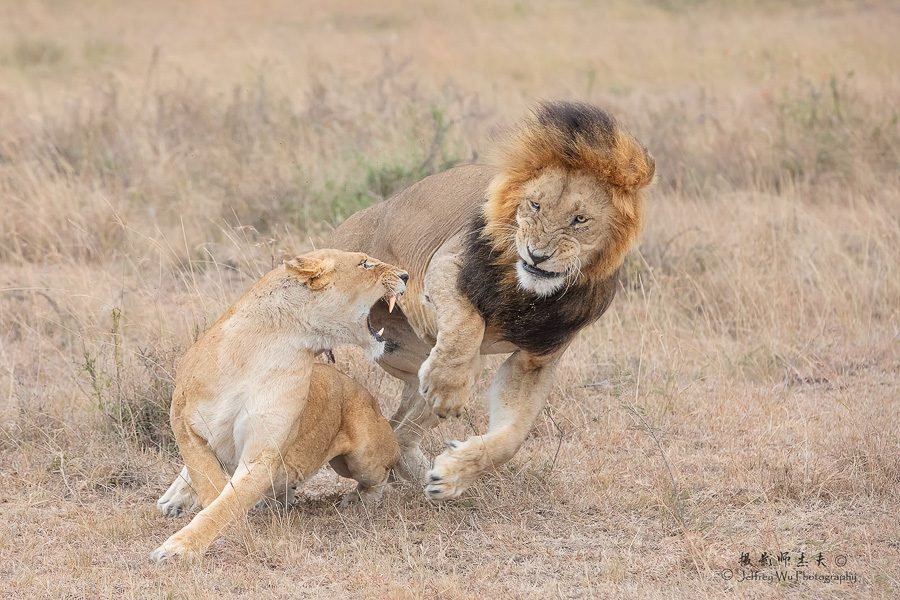 Trusted by Over 700 Customer Reviews!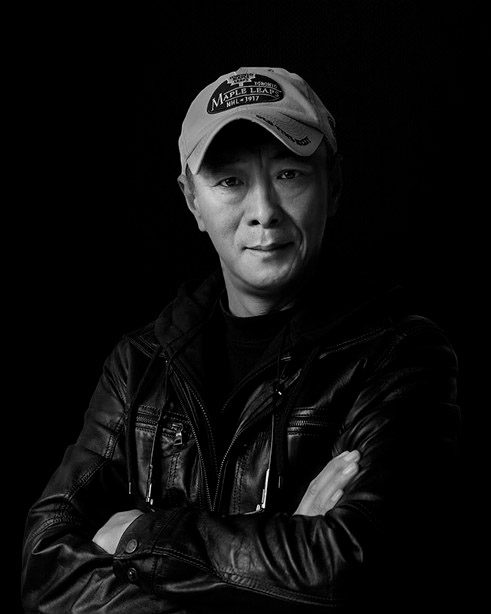 Jeffrey Wu is a world-renowned wildlife photographer, conservationist, author, and educator. He fell in love with Africa back in 2013 and has since spent 10 months each year photographing the wildlife in Kenya and beyond. Jeffrey's photos have won many awards and he is well known for his in-the-moment action shots and story-telling style.  As an active member of the Kenya Tourism Board, he is actively working to protect and preserve these fragile ecosystems.  Jeffrey's photos and articles have been published in over 120 publications worldwide.  His book "Beauty of the Wild" was the first wildlife photography guidebook ever published in the Chinese language.
Jeffrey is also passionate about teaching.  His innovative shooting and post-processing methods have been shared and viewed over half a million times online.  He has been invited to speak at many forums and conferences.  But he loves teaching small groups on his home turf in Kenya.  He intimately knows the wildlife and their behavior patterns.  Having captured more than 300 cheetah hunts, he is one of the foremost experts in finding unique, compelling, and exciting photographic opportunities.
Please visit his website to see more of his amazing work:  https://www.jeffreywuphotography.com/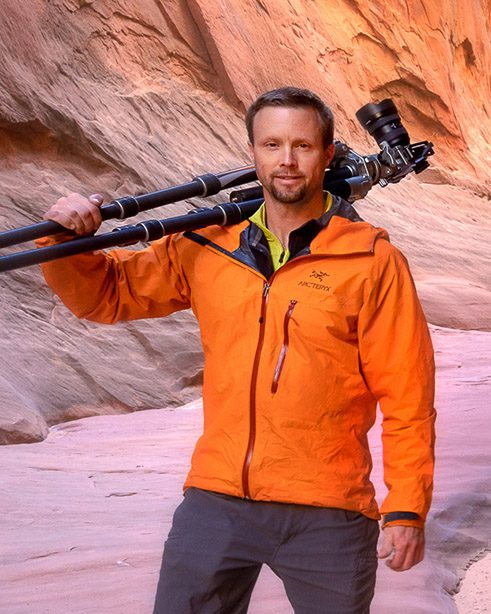 David Swindler is an award-winning landscape and wildlife photographer.  Among others, he has been recognized by Sony World Photography Awards, International Landscape Photographer of the Year, and National Geographic.  He received a degree in chemical engineering and worked in the semiconductor industry specializing in optics and photolithography. In 2014, he left his day job to follow his true passion. He has traveled to some of the most remote regions of the world and has extensive experience photographing a wide variety of subjects and conditions. He finds great satisfaction in helping others learn photography, especially in the wild desert environment near his home in Kanab, UT.  David is an expert in night photography and loves to get out and shoot the starry night skies. Catch a glimpse of David's work in the slideshow, and follow the links below to see more!
Gallery    Awards and Media Coverage
Having guided photo tours for years, David is very familiar with many different types of cameras.  He is a master with light and composition. But most importantly, his dedication to his clients is what really sets him apart!   Just read what others are saying here: Trip Advisor.