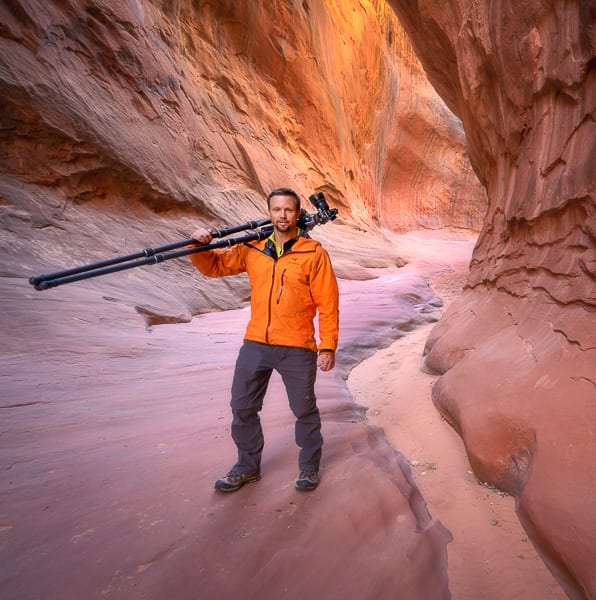 David Swindler
Founder - Photography Instructor
David Swindler is an award-winning landscape and wildlife photographer. Among others, he has been recognized by the International Photography Awards, Siena International Photo Awards, Sony World Photography Awards, International Landscape Photographer of the Year, and National Geographic. He received a degree in chemical engineering and worked in the semiconductor industry specializing in optics and photolithography. In 2014, he left his day job to follow his true passion. He has traveled to some of the most remote regions of the world and has extensive experience photographing a wide variety of subjects and conditions. As the founder of Action Photo Tours, he finds great satisfaction in helping others learn photography, especially in the wild desert environment near his home in Kanab, UT. David is an expert in night photography and loves to get out and shoot the starry night skies.
Gallery    Awards and Media Coverage
Having guided photo tours for years, David is very familiar with many different types of cameras.  He is a master with light and composition. But most importantly, his dedication to his clients is what really sets him apart! But don't take our word for it - read what others are saying: Trip Advisor.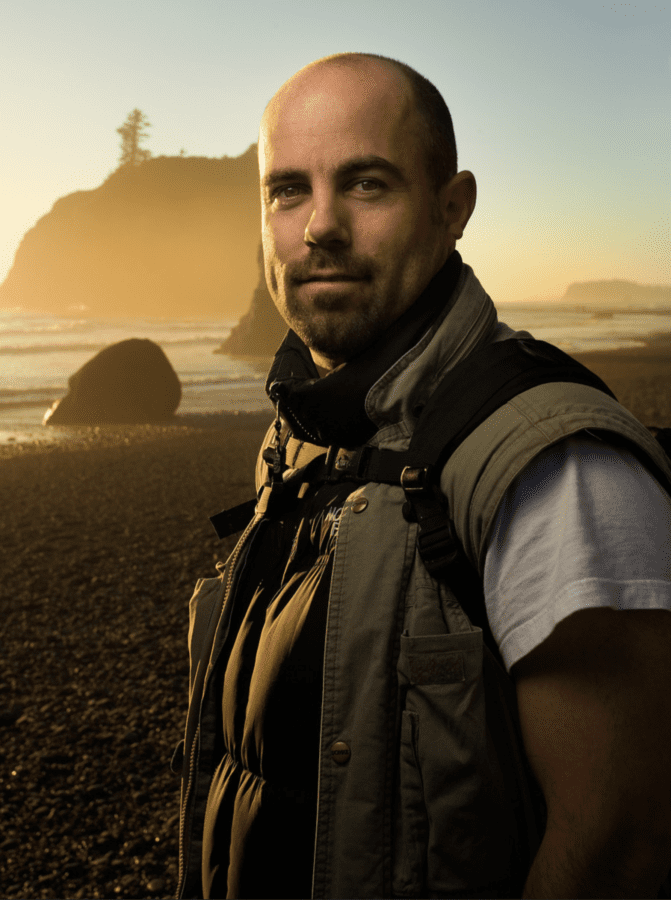 Kevin McNeal
Photography Instructor
Kevin McNeal is a Washington-State photographer who is passionate about photographing grand landscapes that reflect the most unique places on earth. Capturing moments of magic light and transferring this to print is the ultimate goal. His images hold a combination of perseverance, patience, and dedication to capture landscapes in fresh ways. The stories of how these images are rendered come across in the feelings the images convey. He has traveled all over North America, shooting diverse landscapes and finding remote places with the hope that we can convey to the public that this earth is worth caring for. His award winning images can be seen in galleries and showings across the United States.  He was recently invited to the Art Wolfe Art Gallery for the Environmental Photography Invitational. Kevin was the grand winner of the Landscape category for the Natures Best Magazine and was selected for the Smithsonian National Museum of History in Washington D.C..  He is a regular contributor to publications like Outdoor Photographer.
Artist's Statement
"I believe that the Earth shares secrets with us that only can be discovered by trying to understand our position on this planet. We are never fully intimate with the planet but are given brief moments that make our souls want more. These glimpses of nature's power are fleeting and never the same twice. I also believe it is important to share with those who want it. The treasures that await us given the patience that is out there. What I try to do is bring some of that magic to my images to share with the rest of the world. Each of my images tells a story that everyone can relate to in some way whether it is success, fear, or challenging oneself to overcome obstacles
View Kevin's Portfolio.
Nickolas Warner
Photography Instructor
Nickolas Warner is an award-winning photographer with recognition by the Epson Pano Awards, International Landscape Photographer of the Year, and Outdoor Photographer. He has a particular interest in extreme and unusual locations.  His travels have taken him to some fascinating locations, but the American Southwest is his favorite place to photograph.
Nickolas spent the past decade guiding in Alaska, where he provided instruction on photographing the aurora borealis, and shared his knowledge of the far north's rugged terrain and resilient wildlife.
When not guiding, Nickolas enjoys long distance hiking and extended backpacking trips through remote wilderness areas.
Nickolas's portfolio can be found at Nickolas Warner Photography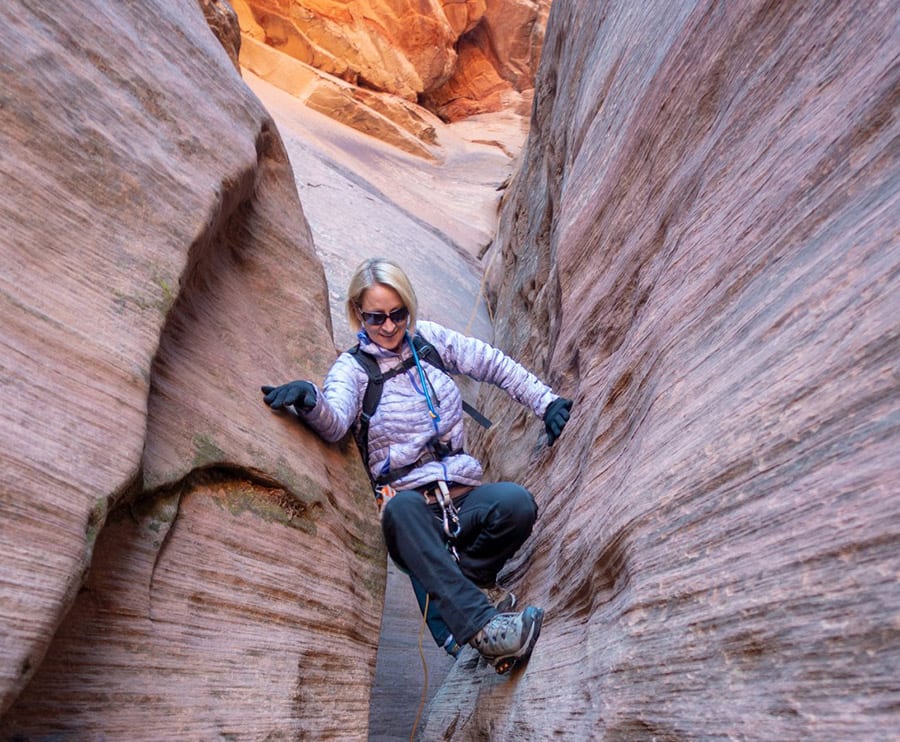 Amy Osness
Photography Instructor
From an early age, Amy knew she had a wandering spirit. Her desire for adventure and passion for nature, stayed with her into adulthood, prompting her to pursue photography as an expressive art form.
The moments captured by Amy's camera are far removed from the "point and click" variety. She often spends hours and even days scouting possible shoot locations.
Amy loves exploring and photographing all the natural wonders that surround her hometown of St. George, Utah.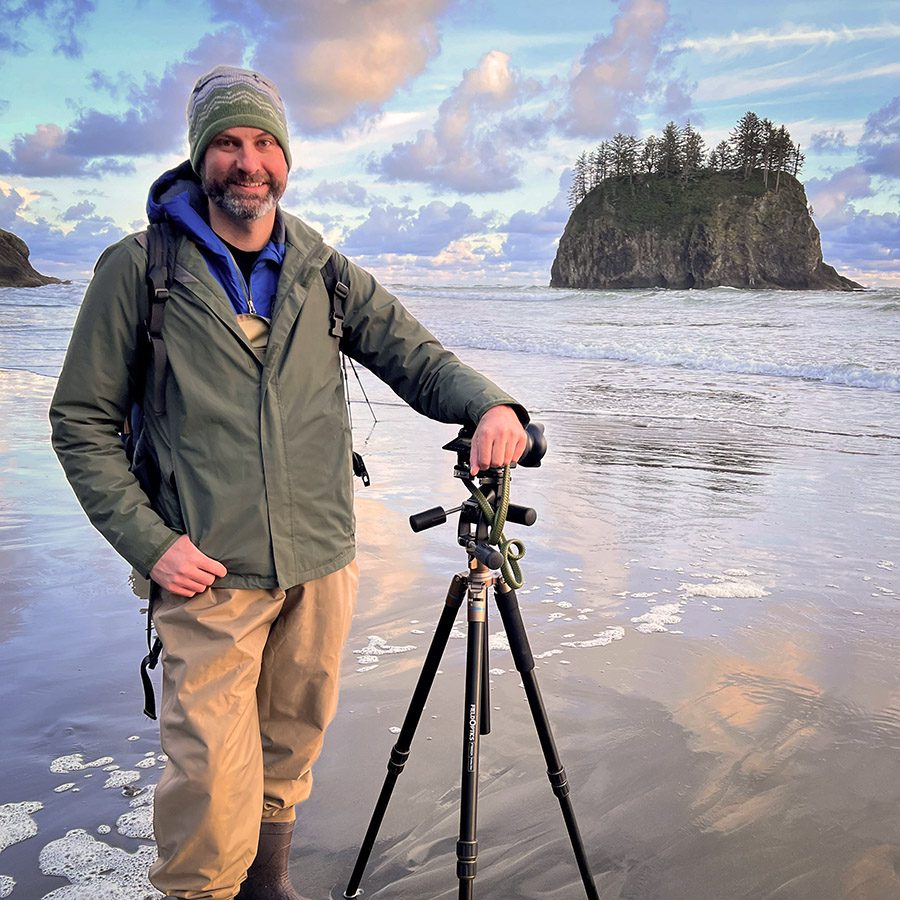 Ryan McGinty
Photography Instructor
Ryan McGinty is a seasoned landscape photographer living in the Palouse area of southeastern Washington.  His first-hand experience in this unique agricultural area makes him the perfect instructor to lead people to out-of-the-way places for those once-in-a-lifetime rainbows, sunsets and sunrises in the beautiful rolling hills. He loves chasing the light and diligently checks weather apps to get the latest sun and rain predictions, cloud formations, wind and temperatures for the best locations and light.
His interest in photography started at an early age and continued in college with graduate work at Brooks Institute of Photography.  His experience in portrait, wedding, film, and medium and large format photography give him an extraordinary background for his award-winning landscape photography.
His passion for the Palouse is only exceeded by his passion for photography and his desire to show people his favorite places.  He takes a legitimate interest in his clients and strives hard to ensure they get the best shots. His photographs have been published in books, calendars and travel guides.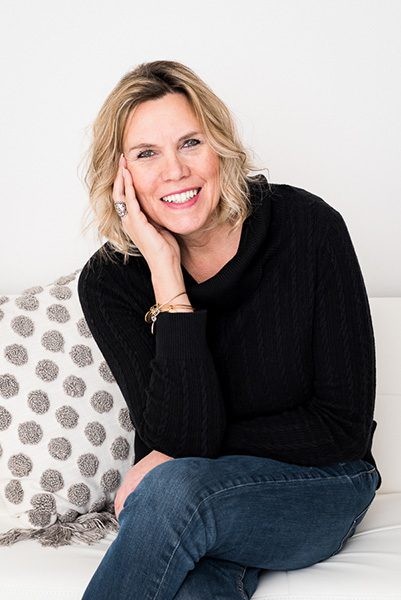 Wendy Casey
Photography Instructor
Wendy is proud to be a Utah Native and began hiking and camping with her parents at a very young age. She has many fond memories hiking to amazing viewpoints and taking in the grandeur that is Utah. Her interest in photography began in the 80's where she made her film images come to life in a darkroom.
She now enjoys the creativity of the digital world by photographing a wide range of interests, from Landscape, Wildlife, Portraits, to Sports. Her favorite is capturing epic scenery with a human interest.
When Wendy and her husband Randy are not at home on their farm, they are out on a trail somewhere, exploring, photographing and creating videos of their adventures.  Wendy has a lot of experience with horses on their ranch and will be an instructor on some of our wild horse and ranch workshops.
Over the years, she has participated in many art shows. Her local favorites are the Kimball Arts, Park City Art Festival and Midway Swiss Days. She has shipped her art around the world  and has her work hanging throughout the state in hospitals, clinics and many large and small businesses. Her images have also been featured in and on the covers of local magazines.
Wendy loves to help others develop their passion for photography and capture through the viewfinder, winning scenes to last forever and an epic story to go with it.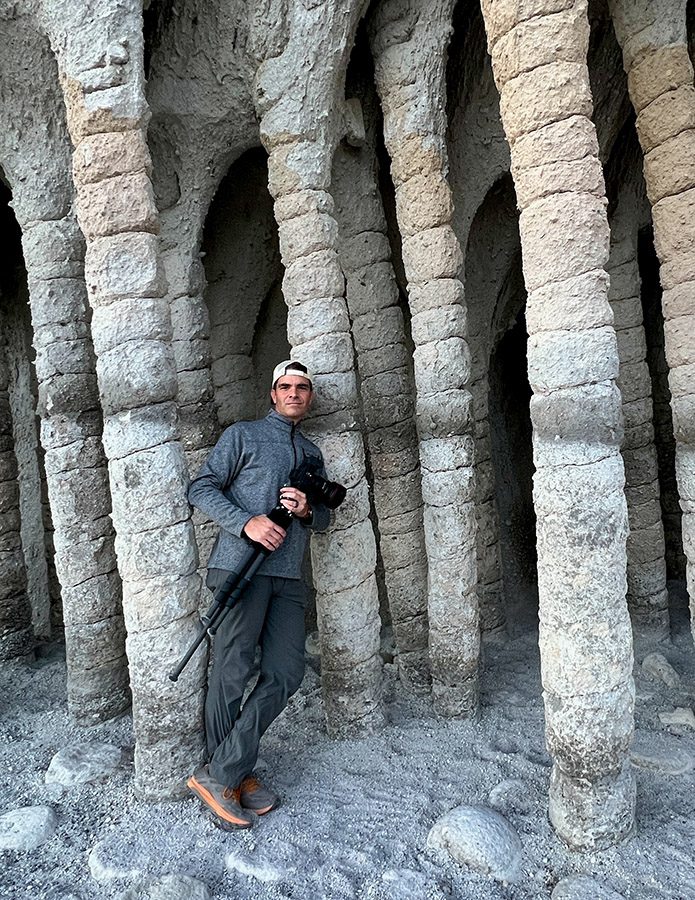 A.J. Rich
Photography Instructor
Ever since he was young, A.J. Rich has had a passion for all things visual. Growing up on the edge of St. George, Utah, he often sketched his favorite sports players and designed logos for his youth sports teams. A.J. also spent countless hours around his childhood home climbing rock mesas and exploring the unknown, including at nearby Zion National Park.
After graduating with a degree in graphic design from Brigham Young University in 2001, A.J. worked in the graphic design field for 20 years. In 2006 A.J. picked up a camera and, drawing on his art background, he has been a successful Getty Images contributor. In recent years he has focused on landscape photography—where his true passion lies.
Today the quest for the "timeless story" drives A.J. on all his outdoor adventures. While out in nature he seeks the ethereal and spiritual planes, and if he can capture them in a photograph, even better.
Currently A.J. works by day as a graphic designer and art director for BYU Brand & Creative, always dreaming of and planning for his next photography journey.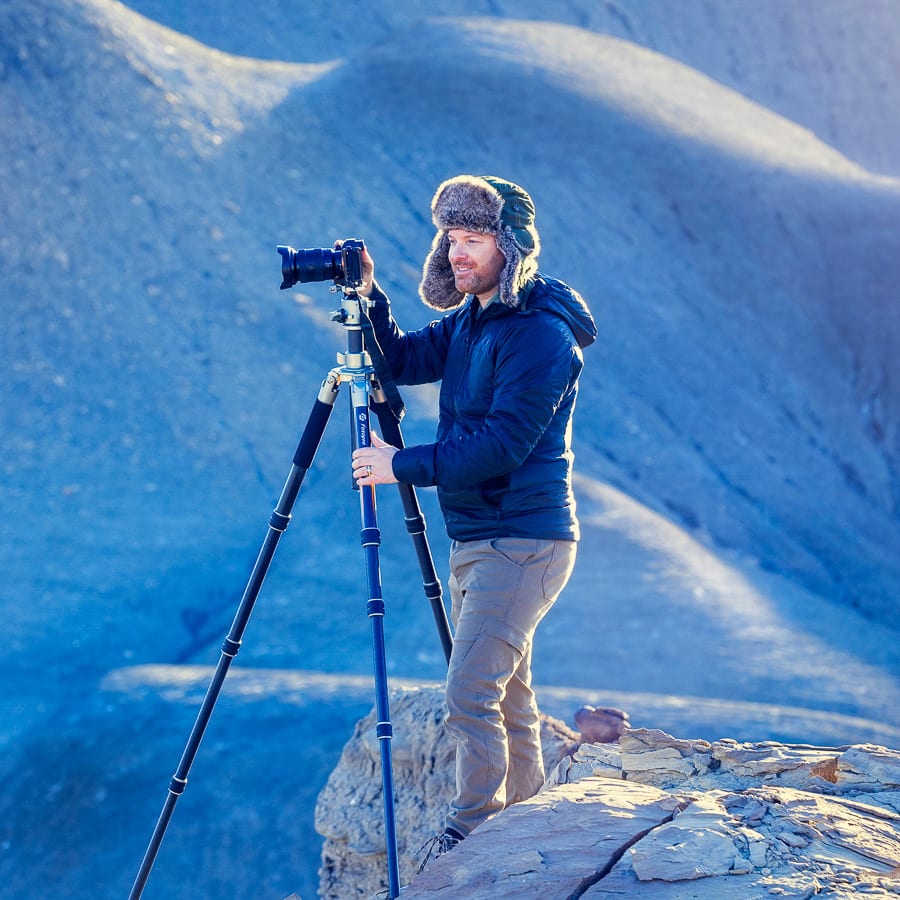 John Haymore
Photography Instructor
John Haymore is a Utah-based photographer with a deep passion for landscapes. Ever since he took his first road trip to Moab over twenty years ago, he's been in awe of the magnificent sandstone formations that the Southwest holds. Those encounters with serene locations left him craving for a way to hold on to those memories and preserve the surrounding beauty. He believes in blending conservation with landscape photography to educate and raise preservation through principles of responsible stewardship for our public lands.  A Graphic Designer by trade, John focuses on building brands and visual communication. He believes everything in this world should be thoughtfully designed and has spent the last decade turning ideas into visual solutions that evoke emotional responses.
John not only loves teaching photographers in the field, but he is equally proficient at teaching computer skills to raise students' post-processing IQ's. John's images have won numerous awards, including top finishes in the prestigious Epson Pano Awards!
View John's Portfolio Here:  Gallery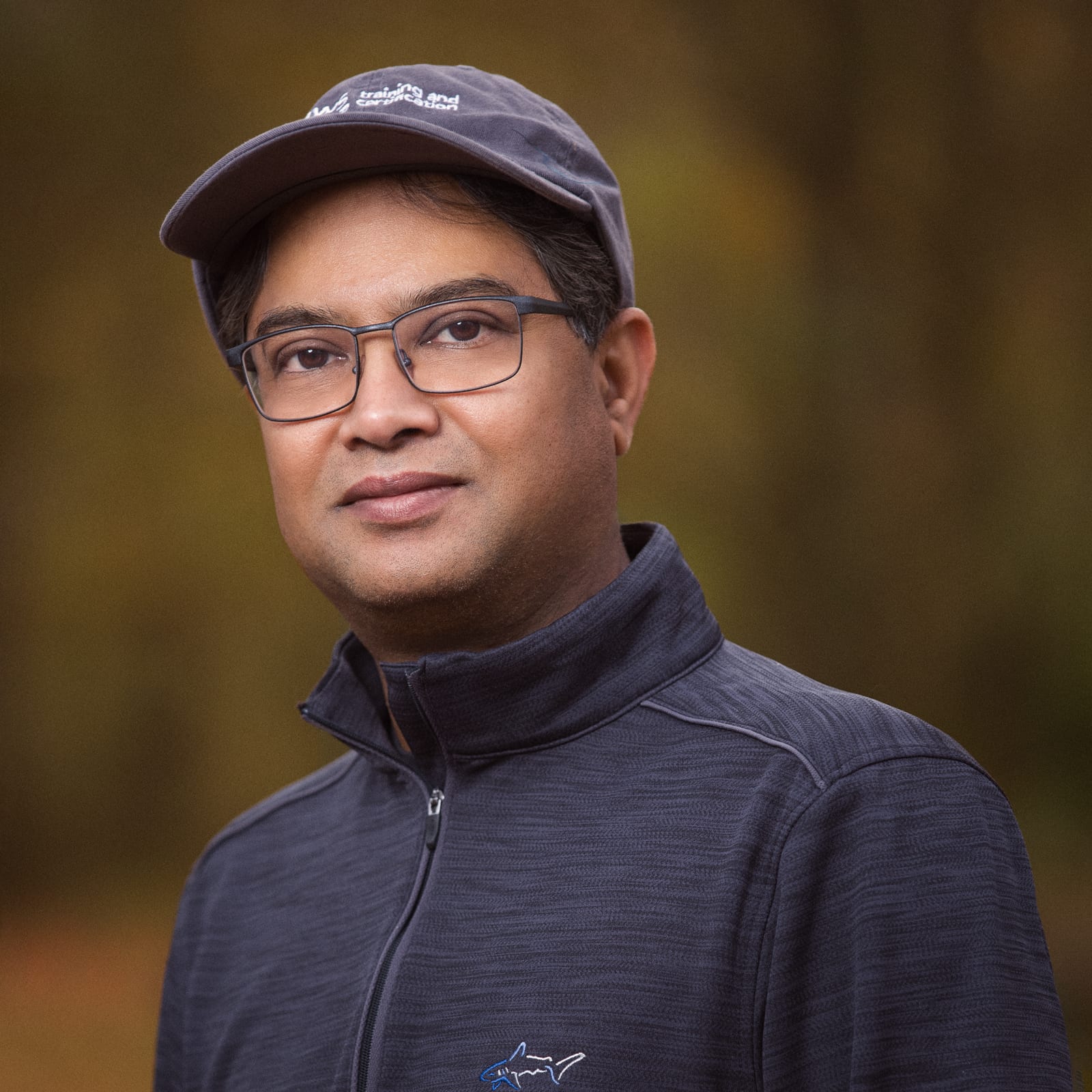 Rajesh Jyothiswaran
Photography Instructor
Born and raised in India, Rajesh moved to Texas in the early 1990's to attend graduate school. He now lives in Sonoma County, California.
Rajesh's landscape and astrophotography journey began through his love of horticulture and the native Texas landscape. His interests include macro, landscape and astrophotography, and he has an affinity for undiscovered locations and unique photo ops.
Photography has taken Rajesh on a path of self-discovery, learning, and meaningful friendships. His images are displayed at several exhibitions around the world, and he has won several awards including the International Landscape Photographer of the Year Top 101 award and a Top 10 finalist in the Smithsonian 15th Annual Photo Contest.  Two of his images are published and displayed at London's Royal Botanical Gardens.   
Rajesh shares his images regularly on his website and other social media.
Website:   2020px.com
Facebook: TheLadyBugFarm 
Instagram: ladybugfarmimages 
Flickr: Rajesh Jyothiswaran 
500px: Rajessh Jyothiswaran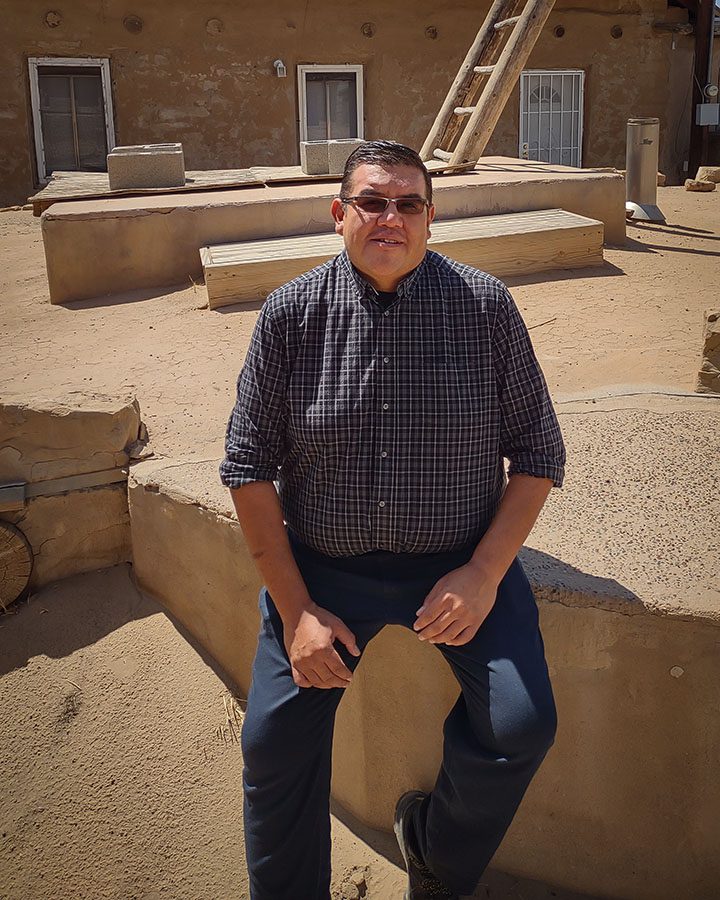 James Surveyor
Operations & Logistics Manager
James is our Operations and Logistics Manager. When you contact us, you will likely get to meet him! He wears many hats to ensure our operations run smoothly so we can deliver top-notch customer service. Prior to joining the APT family, he worked for the Moenkopi Developers Corporation (MDC) of the Hopi Tribe for thirteen years. As their CEO, he managed multiple businesses, mentored staff, and led a number of initiatives to grow tourism in the Hopi community. Most notably, James was integral in the development and implementation of the Hopi Arts Trail project, a non-profit partnership between the Arizona Commerce Authority and MDC supporting Hopi artists and entrepreneurs. The Hopi Arts Trail was recognized in 2013 by Arizona Governor Jan Brewer for Best Cooperative Marketing. James launched "Experiencing Hopi Tours", the first hotel based cultural tour for the Moenkopi Legacy Inn & Suites in 2015.
James developed his interest in photography through his work for MDC. Driving the dirt roads of his native lands with photographers introduced him to the joy of capturing sunrises and sunsets. "One of the things I learned is that timing is just as important as location, you often have a very small window to get that perfect shot.", says James.
In his spare time, James enjoys being home with his family, his dogs and cats, and living Hopi "Katsi" or the Hopi way of life. James enjoys playing chess, reading, hiking, fishing, camping, good food and great conversation. He loves working with people and enjoys "tackling the tough stuff so he can get to the good stuff."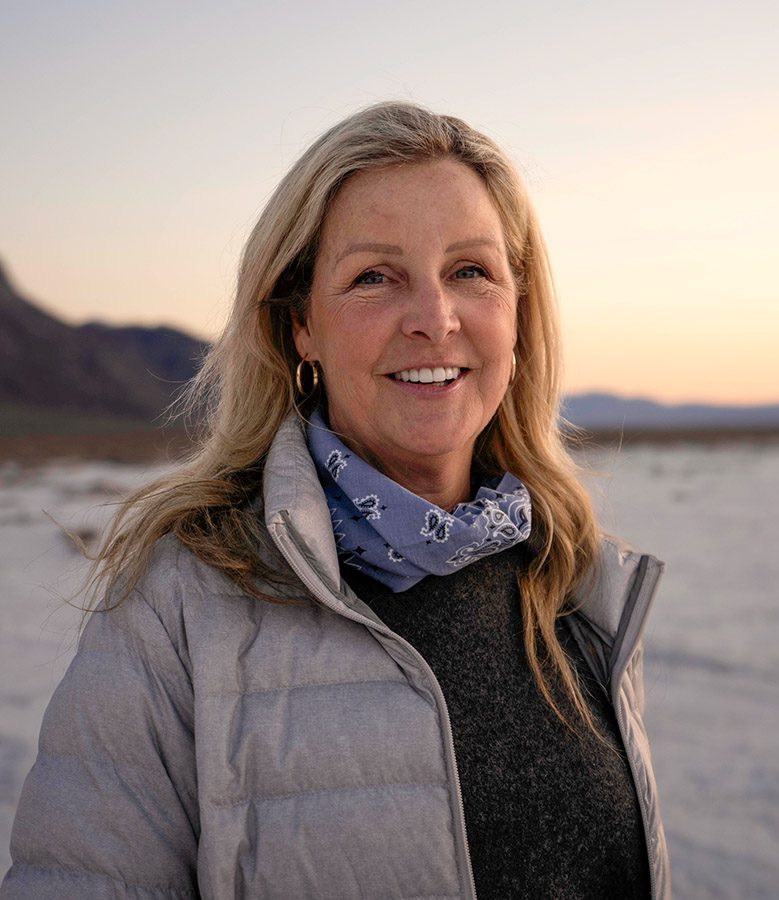 Jean McCormack-Kramb
Client Relations Director
It's exciting times at Action Photo Tours as we continue to expand! So once again, we welcome a new teammate, Jean McCormack-Kramb!  Jean joins us as the Client Relations Director and will work closely with each one of you to ensure a personal and tailored experience.
Raised in the foothills of the Appalachian mountains, Jean has a lifelong passion for the outdoors and relishes new adventures. She spent over 10 years in the international travel industry and directed business development.  Jean is a strong believer in building lasting relationships and thriving communities. She will play a pivotal role as we continue to foster a supportive, engaging, and stimulating Action Photog community.
Jean and her family split their time between Georgia and Nevada. In her spare time when she's not racing through airports, Jean is a history buff, and is completing her Masters in Irish Studies at the National University of Ireland. She bought her first camera a year ago and has loved learning to capture her experiences as she treks across the globe. She looks forward to being a part of the growing Action Photo Tours family!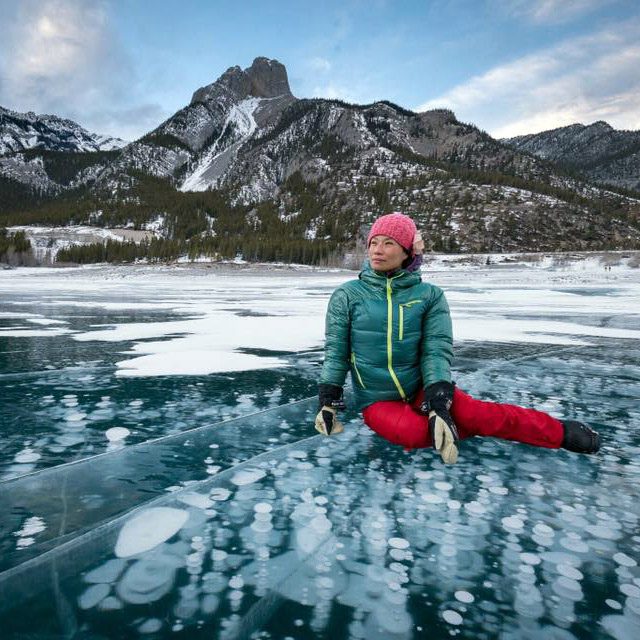 Evelyn Fu
Chief Strategy Officer
Evelyn is instrumental in our business planning and future strategy. Her creative mind and forward-thinking approach help us keep a fresh perspective and find new opportunities! Having grown up surrounded by concrete jungle, she was not introduced to the outdoors until adulthood. And she has not wasted any time in becoming an adventurer and explorer. When not on duty as a doctor, she is in the backcountry hiking, snowboarding, mountain biking, canyoneering, mountaineering, and diving. There are few things she would not try. Her energy and passion for life are infectious. More recently, she has taken on videography and has captured many behind-the-scene footages on our workshops.