South Dakota Badlands Photo Workshop
Explore stunning geologic formations on our South Dakota Badlands Photo Workshop. Dates are timed for prime spring conditions, lush green grass and dramatic clouds. If clear conditions prevail, we will shoot the Milky Way. Big vistas, sharply eroded buttes, pinnacles, and plentiful wildlife will keep you pressing that shutter button! Additional time will be spent photographing Devil's Tower, the Needles, Wind Cave, Mt Rushmore, and much more. As a bonus, all participants will get a doors-off helicopter flight for aerial photos! 
4 Students per Instructor
Max 8 Students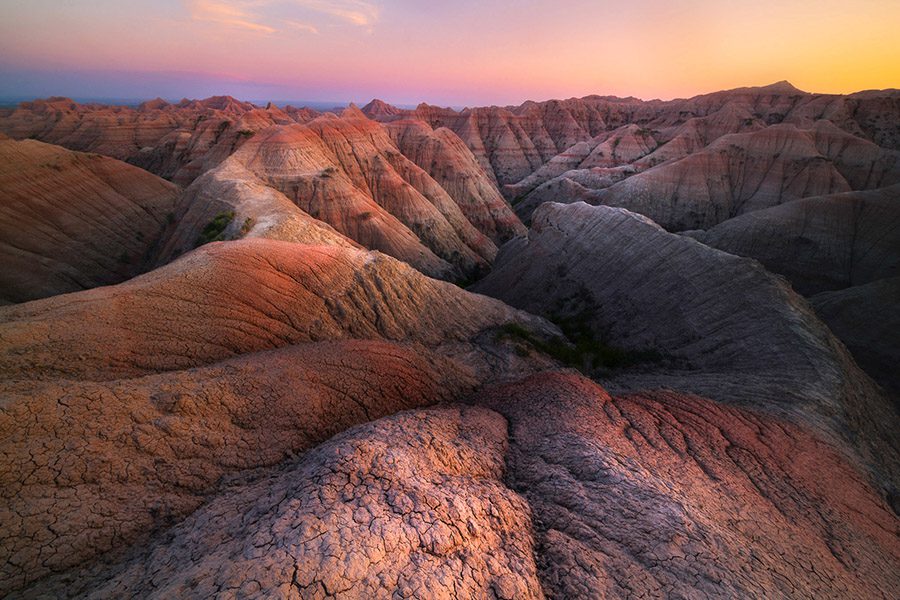 Highlights
Photograph a wonderland of otherworldly spires, pinnacles, massive buttes and deep gorges.
Optimal dates for lush green grass, dramatic clouds, and storm activity! If skies are clear, we'll do astrophotography.
Plentiful wildlife with many species such as bison, pronghorn, deer, coyotes, hawks, and eagles.
Small groups and expert instructors.
All ground transportation and a doors-off helicopter flight for aerial photos!
Post-processing and image critique sessions to make the most of your images.
Itinerary
The itinerary is kept flexible to allow us to chase the best weather and conditions.  The itinerary below is just an example of what you can expect.
Day 1:  Meet at 7PM at the Holiday Inn in Rapid City for a mandatory introductory session.  Free airport shuttle service is available by calling the front desk.
Day 2:  We leave at 3AM to photograph sunrise at Devil's Tower. The fields in front of the monolith are thick with clover flowers, creating a brilliant foreground. We head back for breakfast, check out of the hotel, and drive to Wall, South Dakota where we'll be based for the next 3 nights. We end our evening with a brilliant sunset from a view high above the valley.
Day 3:  We wake early to capture a colorful sunrise over the Badlands.  We explore many spires, buttes, and grasslands as we take advantage of the warm morning light.  We even get some great wildlife sightings! After lunch and a short rest break, we meet for an afternoon post processing session before heading out for our sunset shoot.  Dramatic clouds have built up during the afternoon, giving us views of distant storms.
Day 4:  It's an early sunrise at Panorama Point.  The light doesn't disappoint as it accents the otherworldly textures and shapes.  After breakfast we reconvene for post processing and image critiques. For sunset we have a special treat where all participants will get a doors-off helicopter ride over the Badlands and Black Hills for aerial photography. With clear skies after dark, we stay out late to capture the Milky Way.
Day 5:  We sleep in this morning due to the late night we had. After breakfast, we relocate to another town with brand new photographic opportunities!  We spend the afternoon photographing both landscapes and wildlife throughout the badlands.  Our day finishes up with a colorful sunset over a beautiful lake.
Day 6:  Today we spend some quality time along the Needles Scenic Byway, Iron Mountain Road, and Wind Cave where we revel in the rock formations and prolific wildlife.  In the afternoon we visit Mt Rushmore and Crazy Horse. We end the day with a sunset shoot at a craggy overlook before retiring to our hotel.
Day 7:  We enjoy one final sunrise together before returning for breakfast.  After checking out, we drive back to Rapid City where we'll drop you at the airport.  The workshop will conclude no later than noon.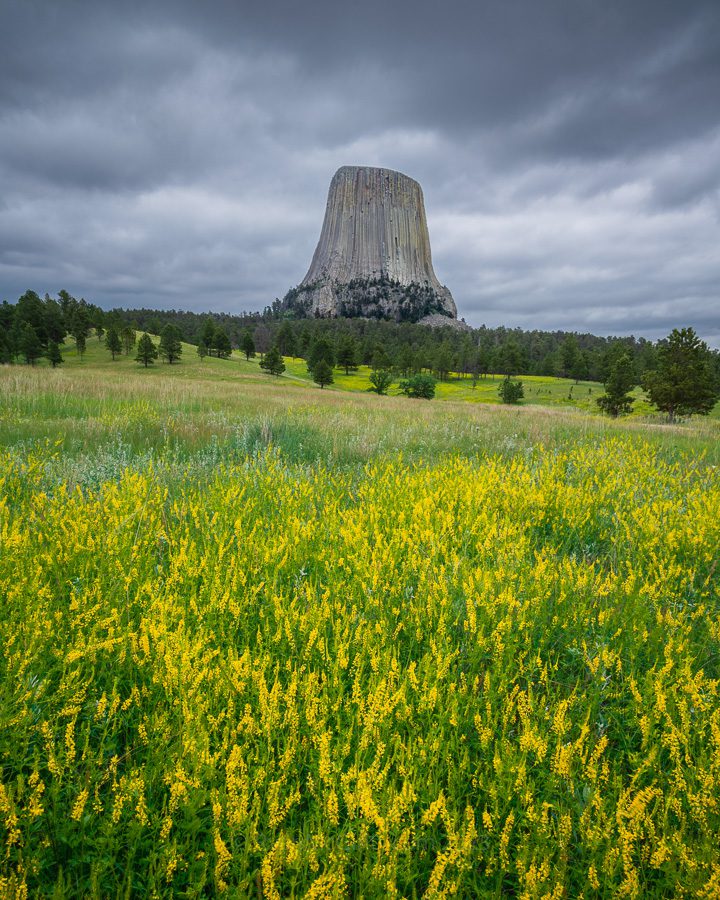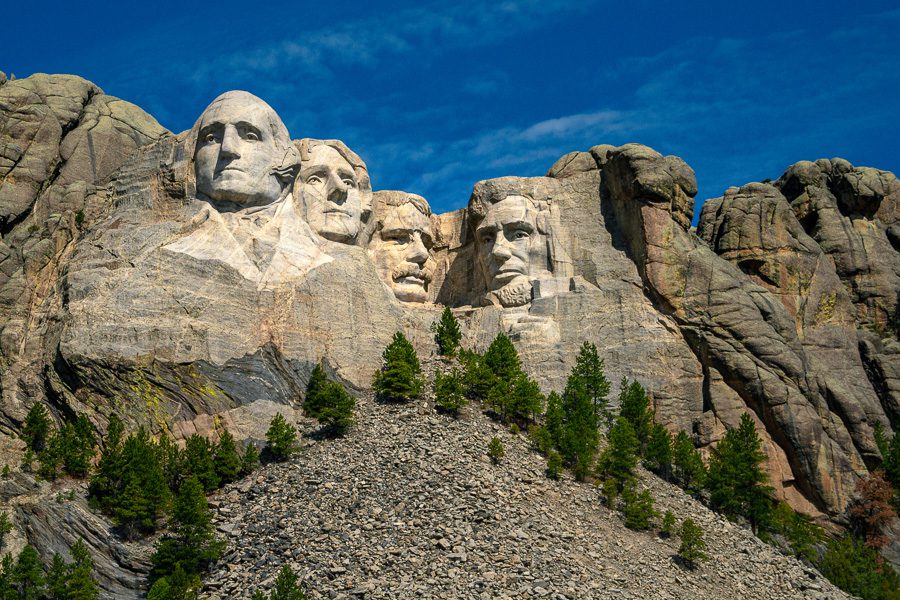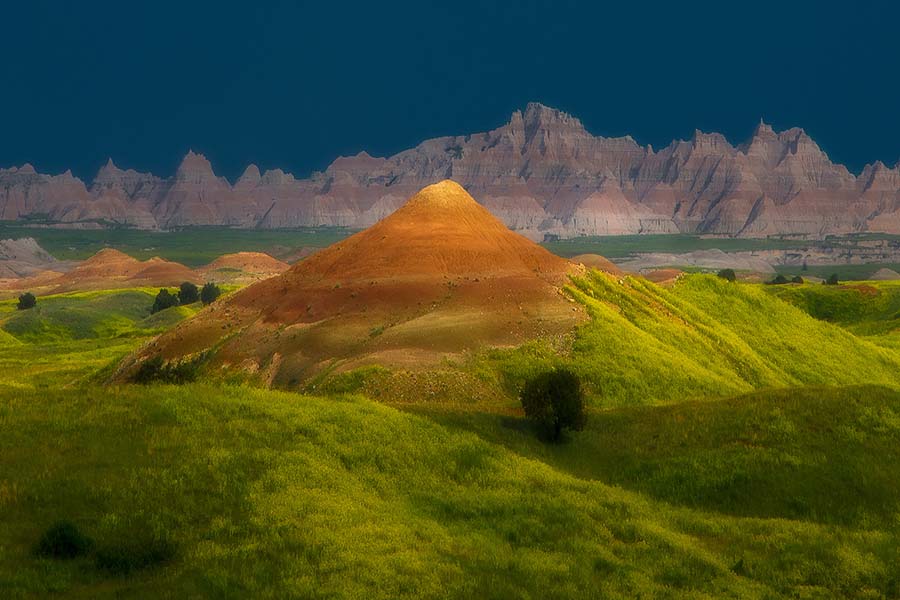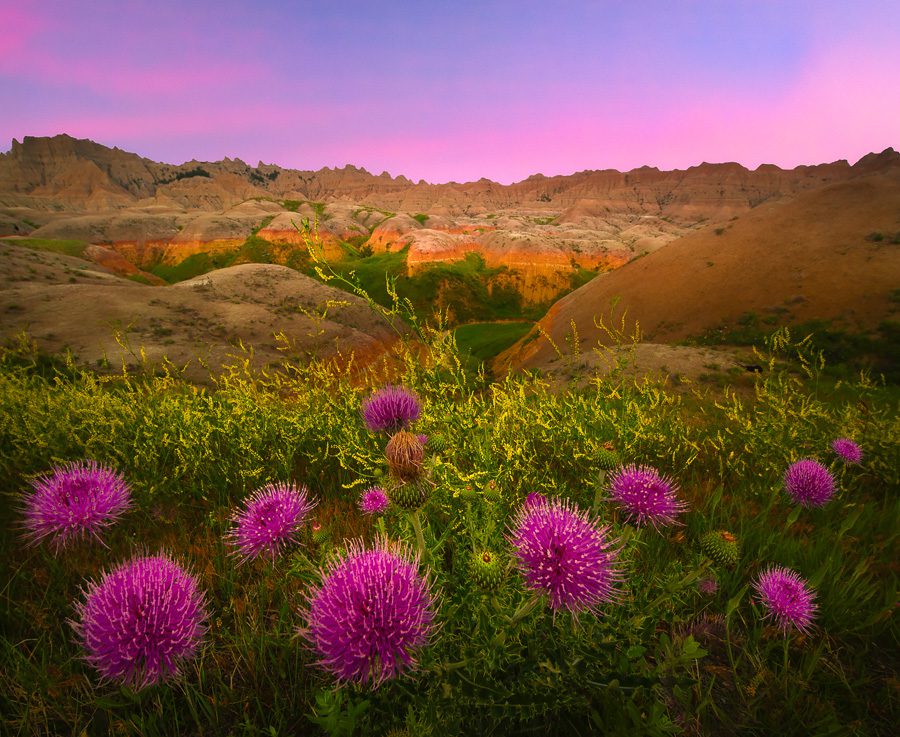 Logistics
Plan to arrive in Rapid City prior to 7PM on the first day for a mandatory orientation session at the Holiday Inn in Rapid City.  We will cover many photo techniques you will use throughout the workshop and go over logistics and our daily plans.
Lodging is in short supply so we have pre-paid for 6 nights of hotel accommodations for all workshop participants.  During checkout you will add your lodging package based on either single or double occupancy.  See the Pricing section for more details.
There is no need for you to rent a car as all ground transportation is included. The hotel offers a free airport shuttle and we will drop everyone off at the airport at the conclusion of the workshop. You can plan your return travel anytime after 12PM on the final day.
Our goal is to maximize your photography while you are here. This can mean long days and not a lot of sleep. We will utilize the middle of the day for rest breaks and or post-processing sessions. Make sure you bring ear plugs and eye covers to sleep better during midday hours.
This workshop is rated Moderate for activity level. No long hikes are planned but participants should be able to walk a cumulative 1-3 miles each day to get to the shooting locations while carrying their photo gear.
We are keeping the itinerary flexible since we can't control the weather.  Don't worry - we'll make the best possible use of our time. Our job is to get you the most stunning photos and help you learn as much as possible!
The weather is highly variable in spring. It could be sunny and warm or a cold front might come in and bring some rain, wind, and storms. Nights can be chilly, so you will want warm layers.  Please see the gear list further down. About a month or two before the workshop, we'll hold a zoom meeting with all participants to ensure you are well prepared.
Pricing
$3450 per Person
Save 10% by Joining Our Loyalty Program
Trip Includes:
All ground transportation and photography guiding during the trip.
Post-processing and image critiques
Park entrance fees.
Pre-workshop zoom meeting.
6-night lodging package will be added to your booking based on single or double occupancy. Cost is $650 or $1300 for double or single respectively.
Trip Does NOT Include:
Transportation to/from your home to Rapid City, SD
Beverages, Meals, and Snacks
Instructor Gratuities.
When you complete the checkout process, you will be given the option to either pay the full amount or put down a 50% deposit.  If you pay the deposit, the remaining amount will be charged 90-days prior to arrival to the credit card we have on file.
Before completing your reservation, please read our Terms and Conditions.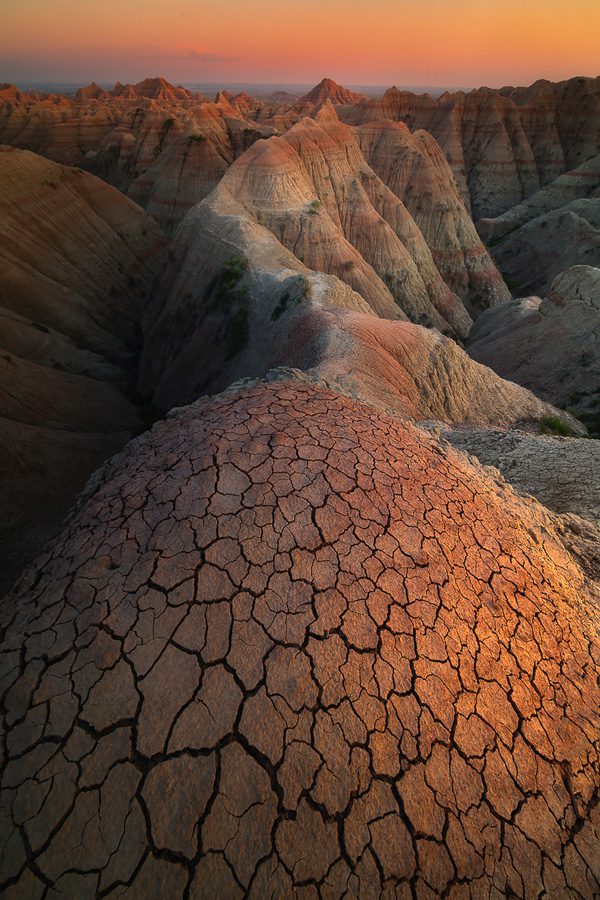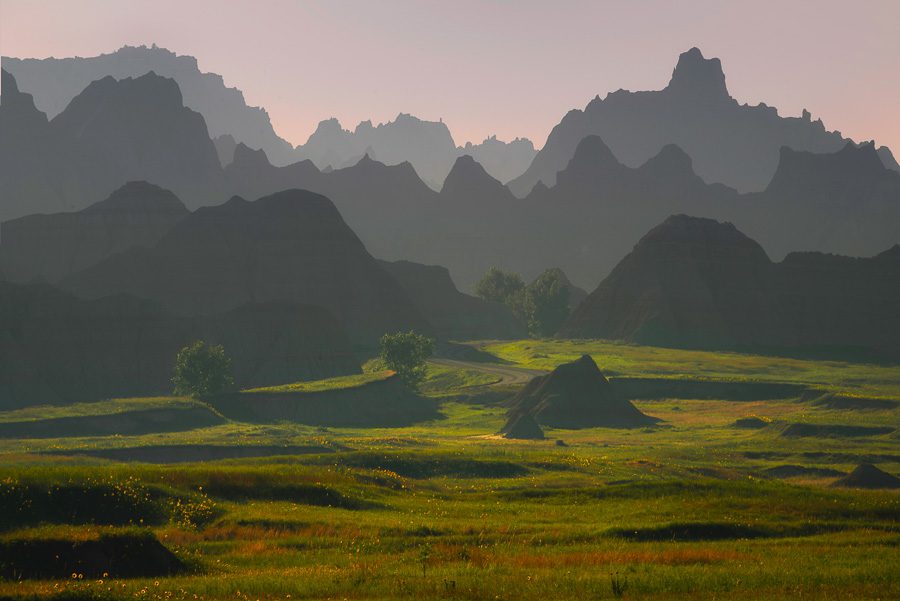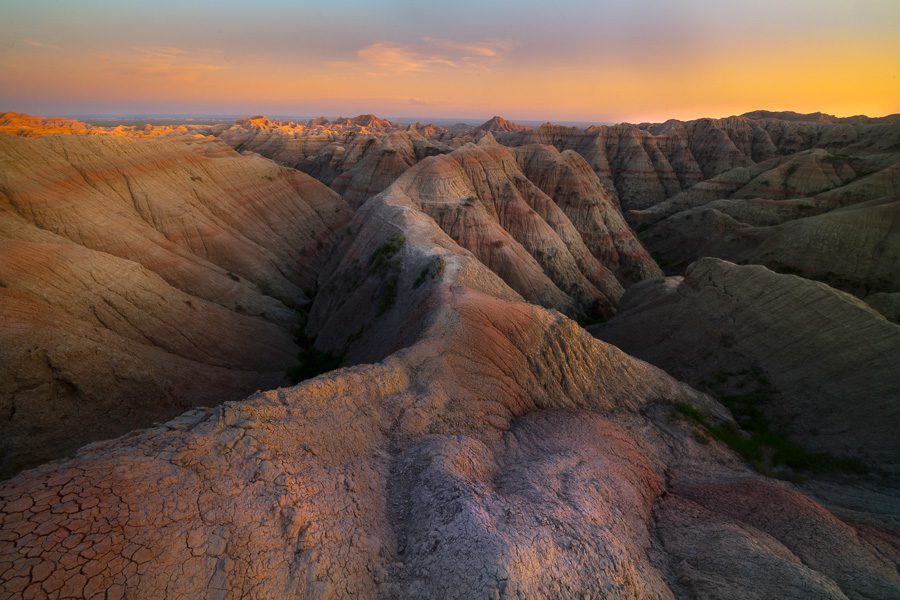 Recommended Camera Gear
Sturdy tripod and ballhead
Digital SLR or Mirrorless Camera Body.
Wide angle lens in the 16-35mm range, preferably with max aperture of f/2.8 or faster for night photography. Ultra-wide angle lenses may allow you to be more creative in your compositions.
Mid-range zoom lens in the range of 24-100mm.
Telephoto lenses in the 200-600 range for wildlife.
Circular polarizer filters and ND filters for your lenses.  If you like shooting with grads, bring them along.
Backpack to carry your gear.
Extra batteries, memory cards, and cleaning supplies.
Remote cord for your camera.
Laptop if you wish to backup your photos or follow along during the post-processing instruction.
Personal Gear List
Sturdy hiking footwear, hiking socks, and long pants .
Warm jacket for cool mornings
Rain gear (jacket), and protection for your camera gear.
Headlamp
Sunscreen, Sunglasses, Sun Hat.
Water bottle or hydration bladder.
Hiking poles if you like having them.
Headlamp for night photography.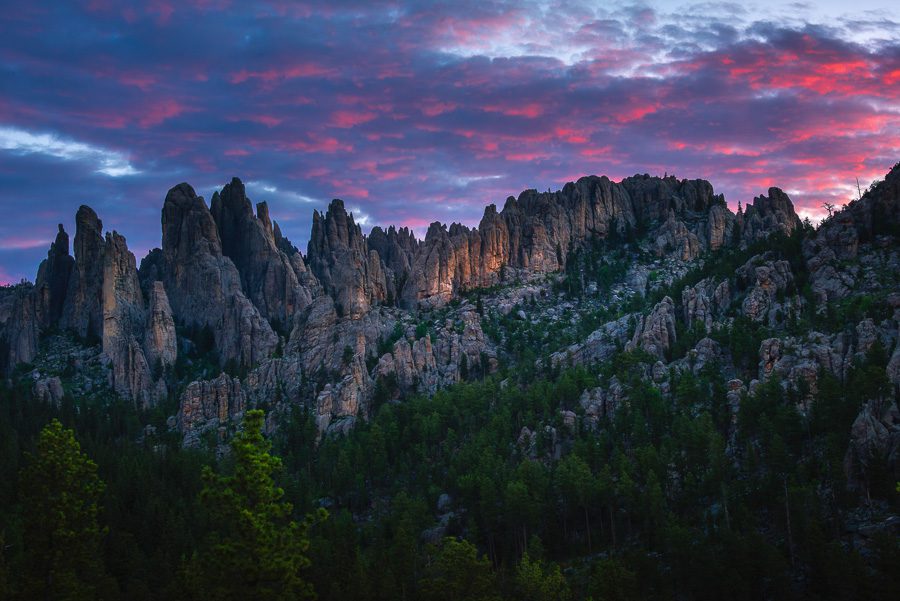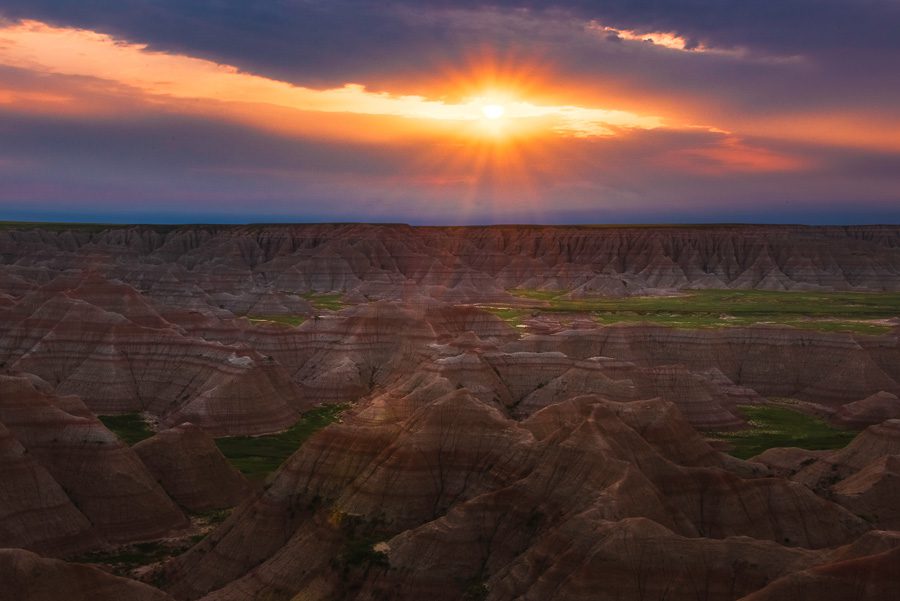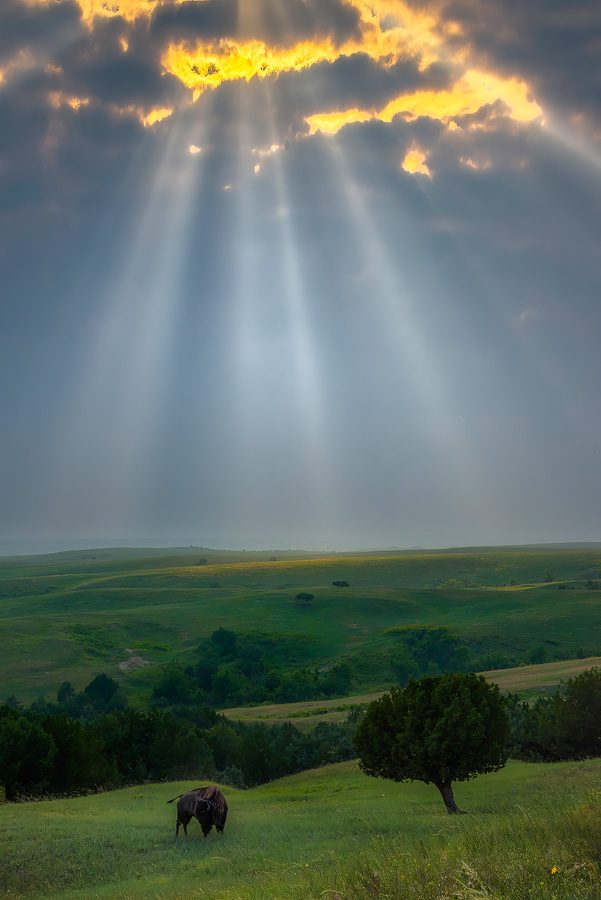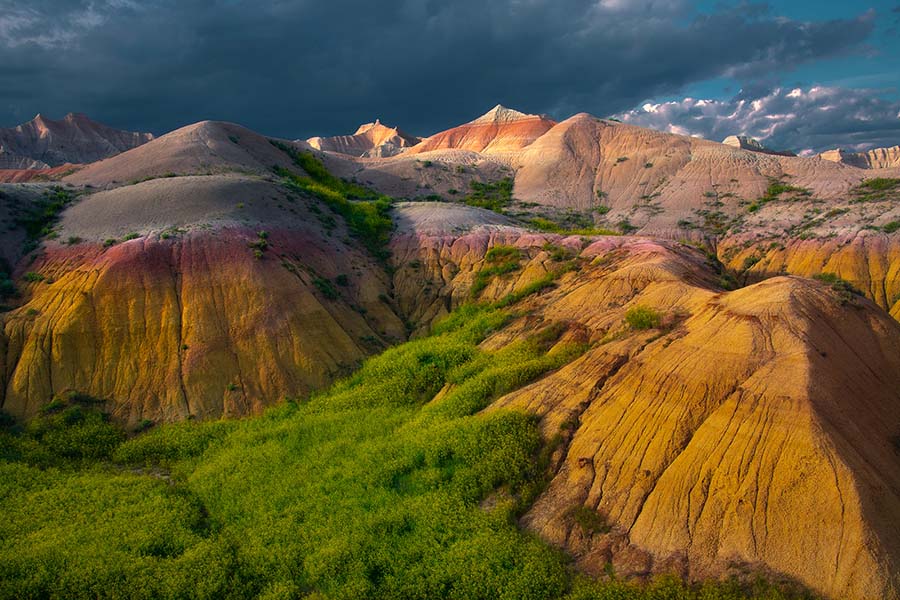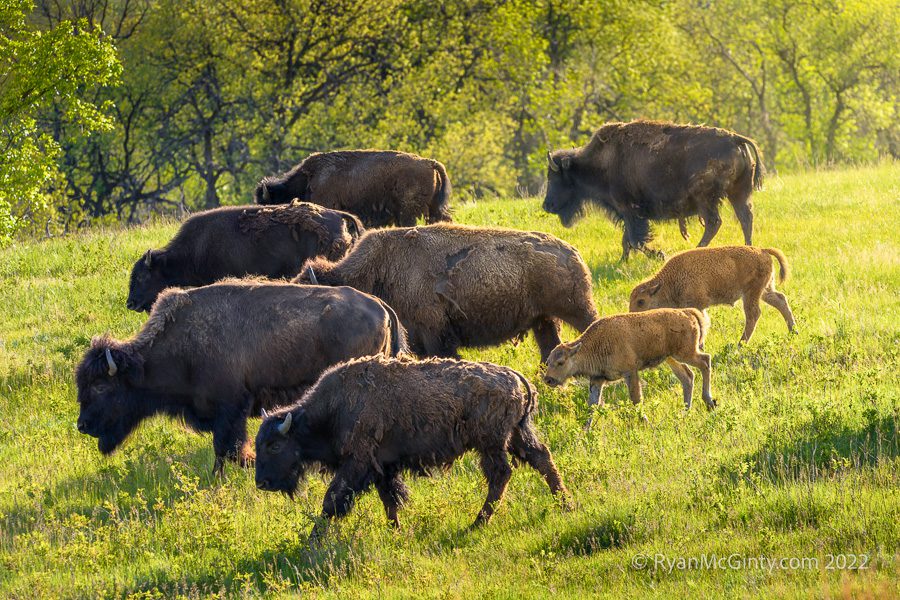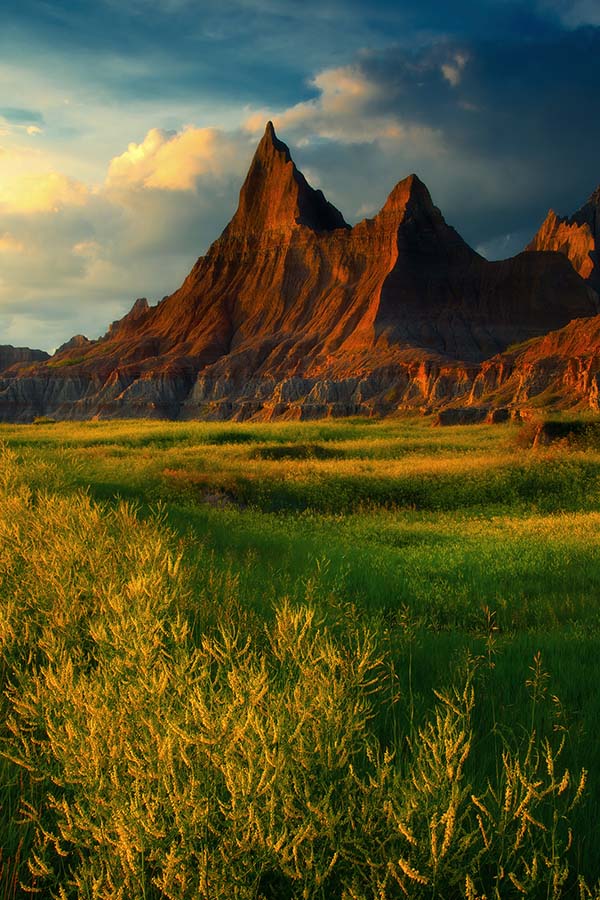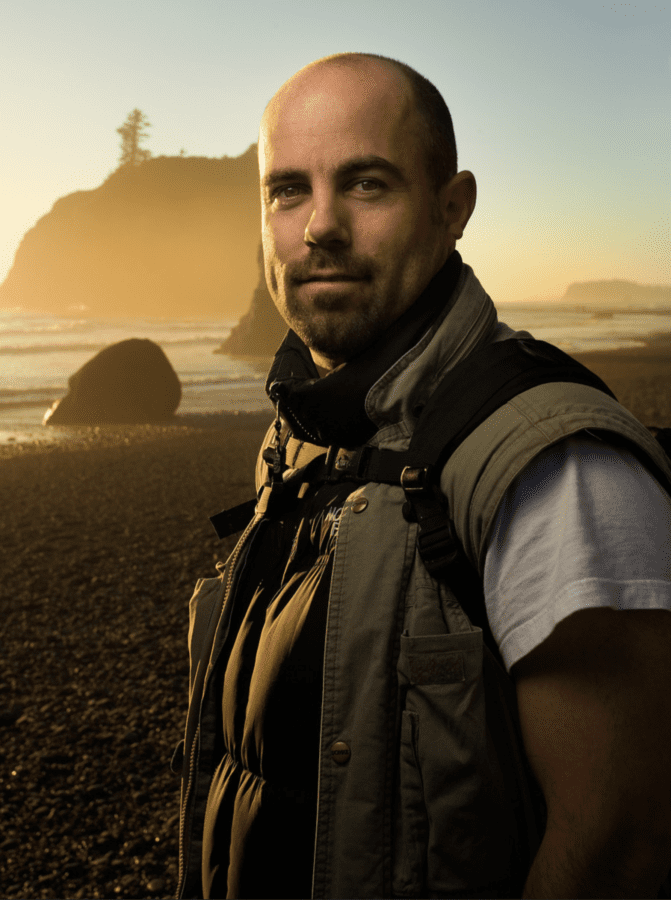 Kevin McNeal
Photography Instructor
Kevin McNeal is a Washington-State photographer who is passionate about photographing grand landscapes that reflect the most unique places on earth. Capturing moments of magic light and transferring this to print is the ultimate goal. His images hold a combination of perseverance, patience, and dedication to capture landscapes in fresh ways. The stories of how these images are rendered come across in the feelings the images convey. He has traveled all over North America, shooting diverse landscapes and finding remote places with the hope that we can convey to the public that this earth is worth caring for. His award winning images can be seen in galleries and showings across the United States.  He was recently invited to the Art Wolfe Art Gallery for the Environmental Photography Invitational. Kevin was the grand winner of the Landscape category for the Natures Best Magazine and was selected for the Smithsonian National Museum of History in Washington D.C..  He is a regular contributor to publications like Outdoor Photographer.
Artist's Statement
"I believe that the Earth shares secrets with us that only can be discovered by trying to understand our position on this planet. We are never fully intimate with the planet but are given brief moments that make our souls want more. These glimpses of nature's power are fleeting and never the same twice. I also believe it is important to share with those who want it. The treasures that await us given the patience that is out there. What I try to do is bring some of that magic to my images to share with the rest of the world. Each of my images tells a story that everyone can relate to in some way whether it is success, fear, or challenging oneself to overcome obstacles
View Kevin's Portfolio.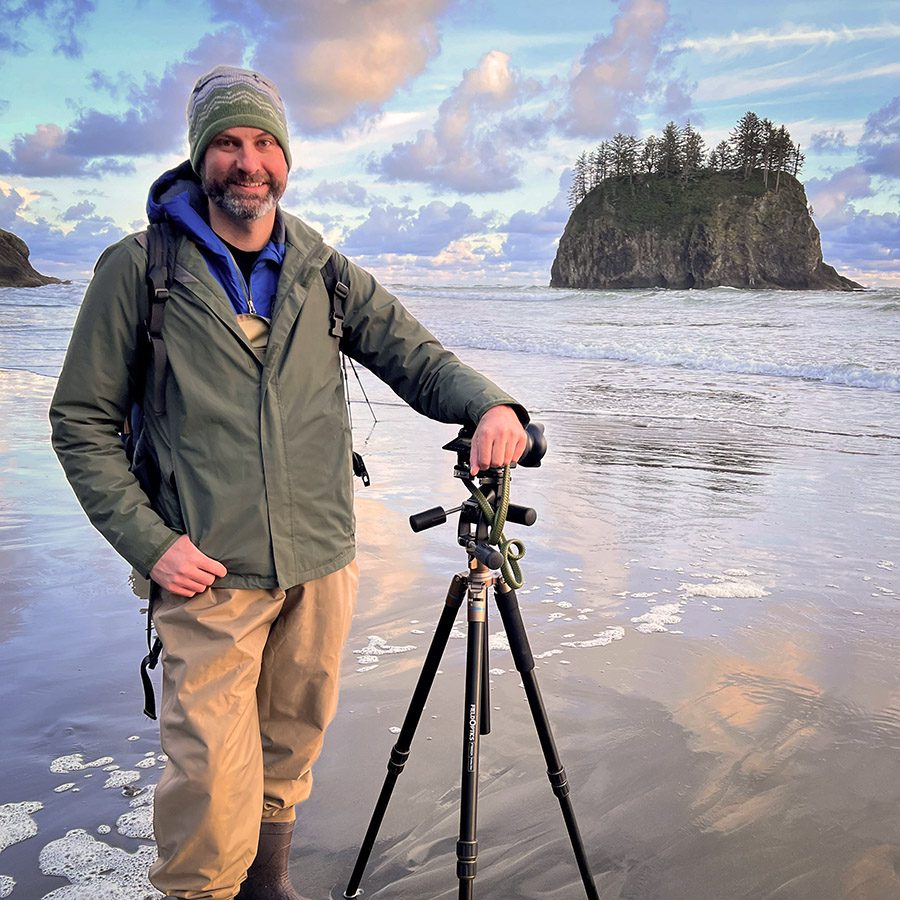 Ryan McGinty
Photography Instructor
Ryan McGinty is a seasoned landscape photographer living in the Palouse area of southeastern Washington.  His first-hand experience in this unique agricultural area makes him the perfect instructor to lead people to out-of-the-way places for those once-in-a-lifetime rainbows, sunsets and sunrises in the beautiful rolling hills. He loves chasing the light and diligently checks weather apps to get the latest sun and rain predictions, cloud formations, wind and temperatures for the best locations and light.
His interest in photography started at an early age and continued in college with graduate work at Brooks Institute of Photography.  His experience in portrait, wedding, film, and medium and large format photography give him an extraordinary background for his award-winning landscape photography.
His passion for the Palouse is only exceeded by his passion for photography and his desire to show people his favorite places.  He takes a legitimate interest in his clients and strives hard to ensure they get the best shots. His photographs have been published in books, calendars and travel guides.