Southwest Drone Photography
Sept 21-26, 2024 - Sold Out
Learn how to take amazing aerial shots on our Southwest Drone Photography Workshop!  We'll visit many of our favorite areas where you'll capture incredible shots from above. During our 5 days together you'll learn many advanced aerial photography and post-processing techniques.  If the weather doesn't permit safe drone operation, we'll get out our regular cameras and tripods and take advantage of the best light.  Expect plenty of individual attention with a small group of only 5 participants.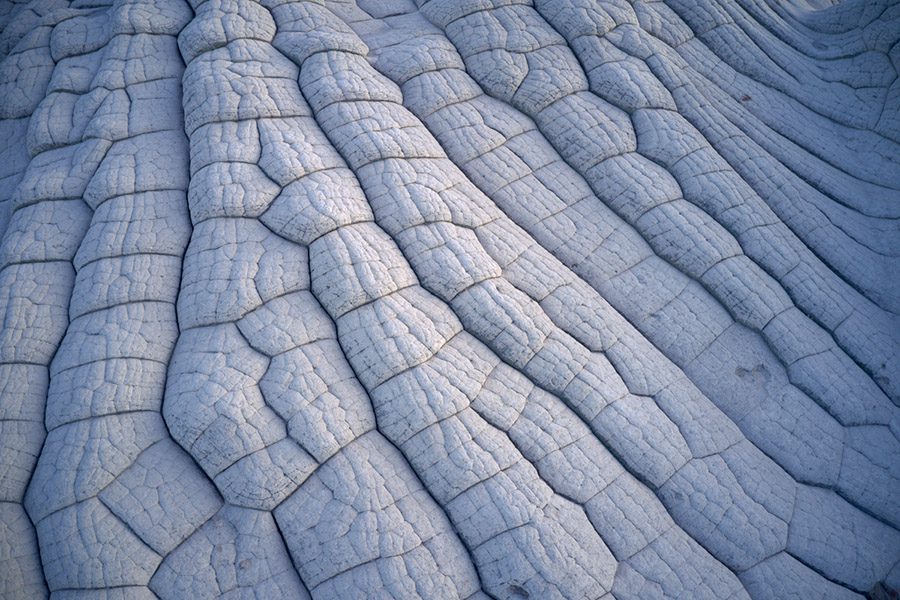 Highlights
Capture the beautiful southwest from an unseen perspective.
Visit rarely photographed rainbow badlands.
Learn the best tips and tricks for aerial photography.
Workshop starts/ends in St George, UT for easy access to/from the airport.
Transportation provided for all workshop outings so you don't have to worry about the rough roads.
Learn aerial specific post-processing techniques.
Enjoy beautiful weather conditions in late Sept.
In the event we cannot fly due to weather, we have lots of great locations for your regular camera and tripod.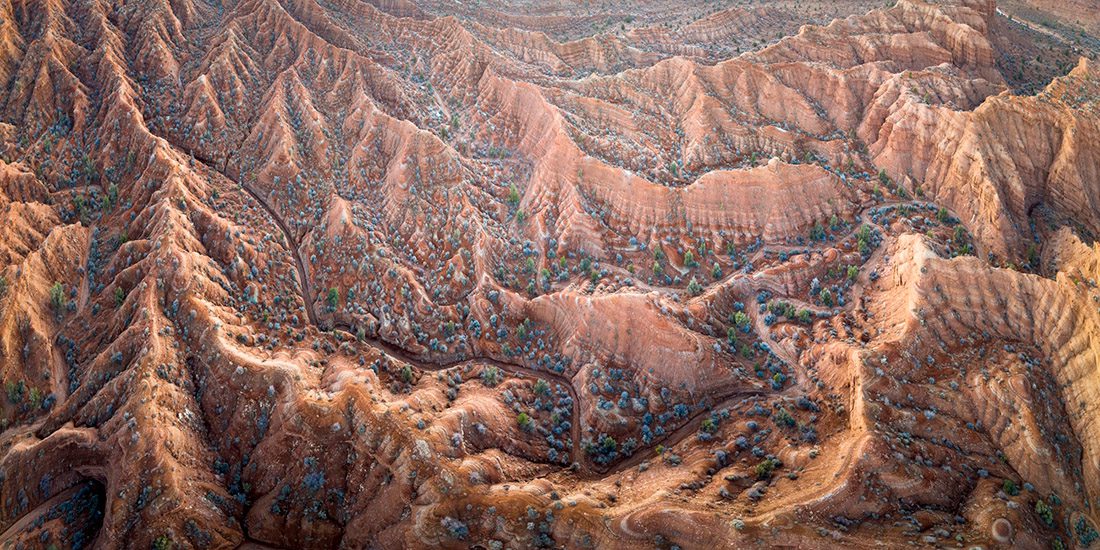 Itinerary
In order to give our clients the best possible photography experience, we keep the itinerary flexible to account for weather, conditions, and group interest. The itinerary below is just an example of what you can expect.
Day 1:  We begin at 1PM in St George UT with a short orientation session and classroom style instruction.  When we're done, we grab a quick bite to eat and head out to shoot sunset and blue hour from a location with incredible sandstone formations. The options are endless for big panoramics or tight abstracts.
Day 2:  We wake up early to and capture sunrise shots of an iconic crater. We return for breakfast and check out of the hotel. We then make our way over to Kanab, UT which will be our base for the next 3 days.  After lunch, we drive out to White Pocket. Even if you've been to White Pocket before, it's going to look entirely different from the drone's-eye perspective.  As long as winds are calm we'll be able to fly even during blue hour.
Day 3: We drone at first light over some incredible Chinle formations with unbelievable textures, patterns, and colors. We return for breakfast and then hold a post-processing session where we'll cover our favorite techniques to enhance your aerial images. That afternoon we drive deep into the Grand Staircase Escalante and capture many aerial scenes of canyons, rock formations, and layered landscapes.
Days 4: With overcast skies this morning, we don't have to leave as early. We fly over some amazing colored badlands with intricate fractal patterns. At midday we hold another classroom session and then venture out to photograph a big viewpoint that looks even more amazing from the air!
Day 5:  We enjoy another sunrise flight over the Chinle badlands and then head back to Kanab.  We check out of our hotel and drive back to St George. For our final shoot, we venture deep into the backcountry with some stunning aerial landscapes.
Day 6:  Departure day. You can plan your return travel anytime.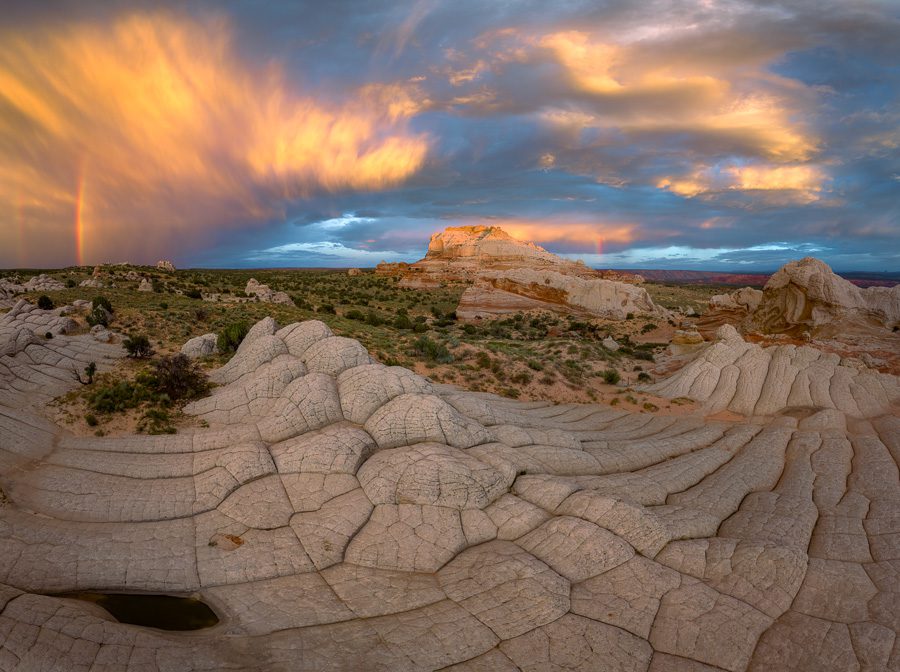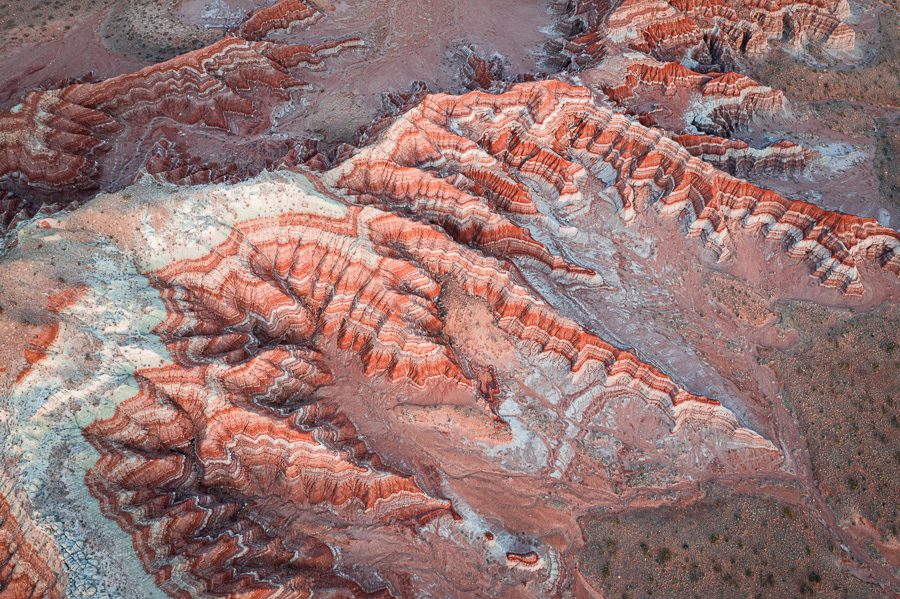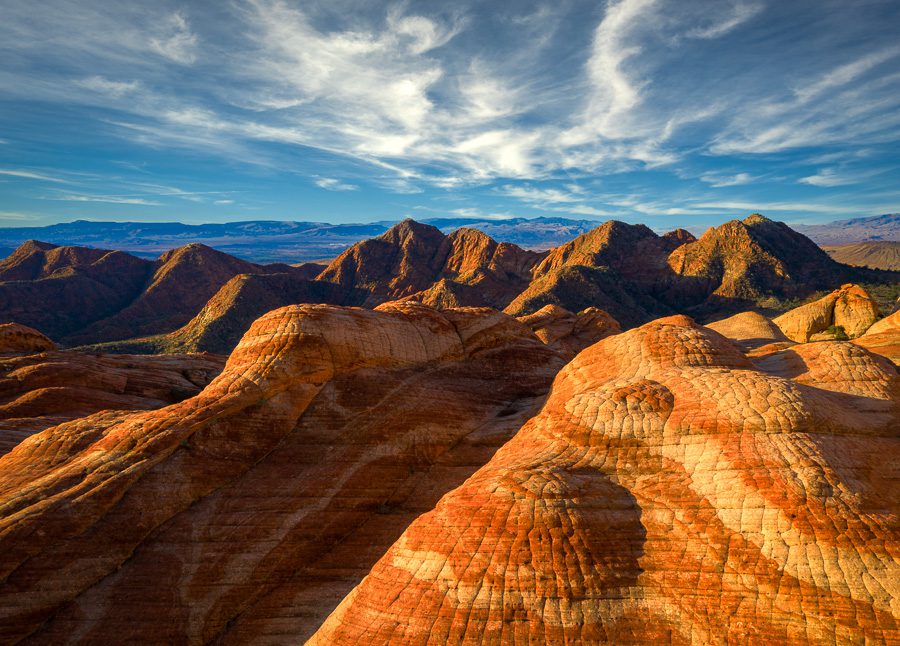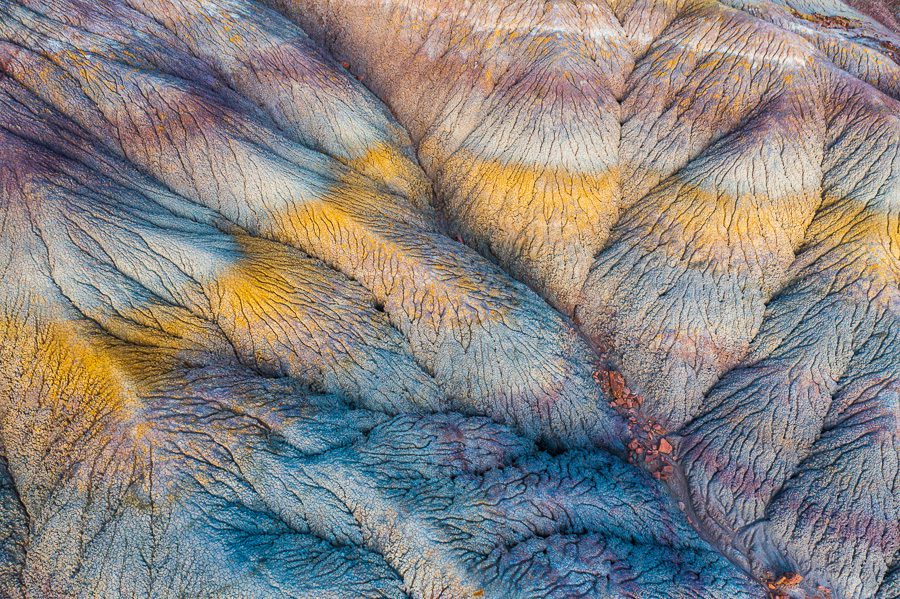 Drones
We will be watching the weather closely and go to locations with best chances for incredible aerial images.  We'll also be monitoring the potential for strong winds and storms.  If weather conditions are not suitable for flying a drone, we'll resort to our DSLR/Mirrorless cameras and tripods. We don't anticipate this happening very often as the weather in late Sept tends to be pretty stable.
All participants are responsible for flying their own drones.  Action Photo Tours is not responsible for any drone malfunctions, crashes, or accidental damage. If you crash or damage your drone, there are no backups for you to use unless you bring a second drone.  If weather conditions are unsafe for flying, we will not have any drones in the air. None of the areas we visit require any sort of technical flying.  All are wide-open landscapes with no obstacles.
We highly recommend that you learn the basics of flying your drone BEFORE coming on the workshop.  The instructor can help you with improving your image acquisition, but they will not fly or operate your drone.
All participants need to bring at least 3 batteries for their drones. When we are on the road for a longer period of time, we'll have a portable charger so you can recharge your batteries.
Filters are highly recommended for your drone, especially if you want to shoot any video.  We recommend the circular polarizer and ND combo filters sold by companies like Polar Pro.
You will need a place to download your drone images after each shoot like a laptop or portable hard drive.  If you lose your drone, you don't want to also lose all the images you worked so hard to acquire!  You can also bring multiple memory cards and swap those out between flights if that helps you feel more comfortable.
Logistics
Las Vegas is the closest international airport.  It is a 2-hr drive from there to St George Utah.  If you don't want to rent a car, the St George Shuttle and Salt Lake Express both provide regular shuttle service to/from the Las Vegas Airport and St George. However, having your own car will give you much more flexibility in terms of dining and shopping options.  If you ride with us, participants are limited to one moderately sized suitcase and their camera gear.
Lodging is not included in the workshop fee, allowing you the flexibility to stay where you like. There are many nice hotels in both St George and Kanab.  We will staying in St George the nights of Sept 21 and 25th and in Kanab the nights of Sept 22, 23, and 24th.  We will send all participants the recommended hotels when we are approximately 6 months out.  If you choose to stay somewhere else, you'll need your own vehicle to get to/from our recommended hotels for the workshop outings.
Food is not included in the workshop fee but there are many restaurants and grocery stores in Kanab and St George. When we're out all day, you'll need to pack a lunch and you'll have time to do that the day before.
Please see the gear list below for suggestions on what to pack.  For the most part, the weather is quite pleasant in late Sept.  Temperatures have cooled from the summer months and the nights are cooler.  You'll want a warm layer for cooler mornings and a rain jacket in case the weather turns on us.  A warm hat and gloves are also recommended.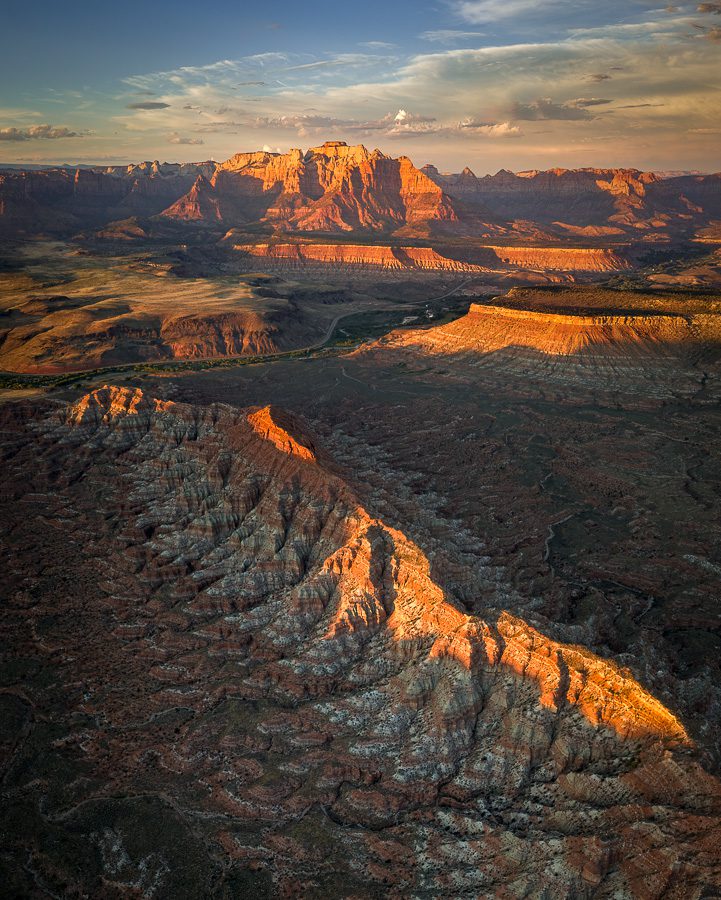 Pricing
$2195/person + Tax
Join Our Loyalty Program and Save 10%!
Trip Includes:
6-Day Intensive Photo Workshop with 1 Pro Instructor.
All Ground Transportation in Lifted 4x4 Trucks.
Specialized drone instruction
Post-processing instruction and image critique.
Park Entrance Fees
Trip Does NOT Include:
Transportation to/from your home to St George, UT.
Hotel Accommodations
Meals, Snacks, and Beverages.
Instructor Gratuities.
When you complete the checkout process, you will be given the option to either pay the full amount or put down a 50% deposit.  If you pay the deposit, we'll send you a payment link for the remaining balance when we're approx 90 days out.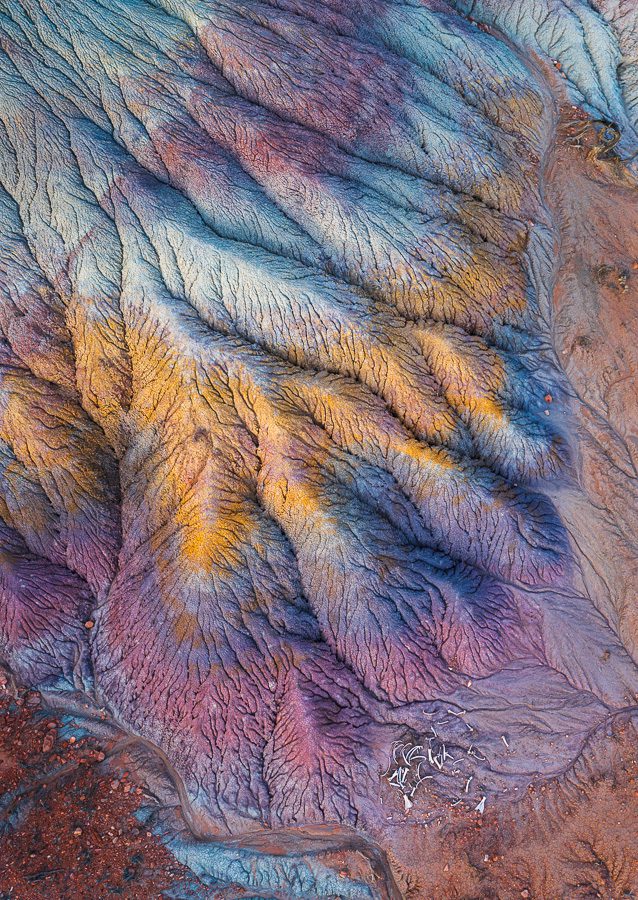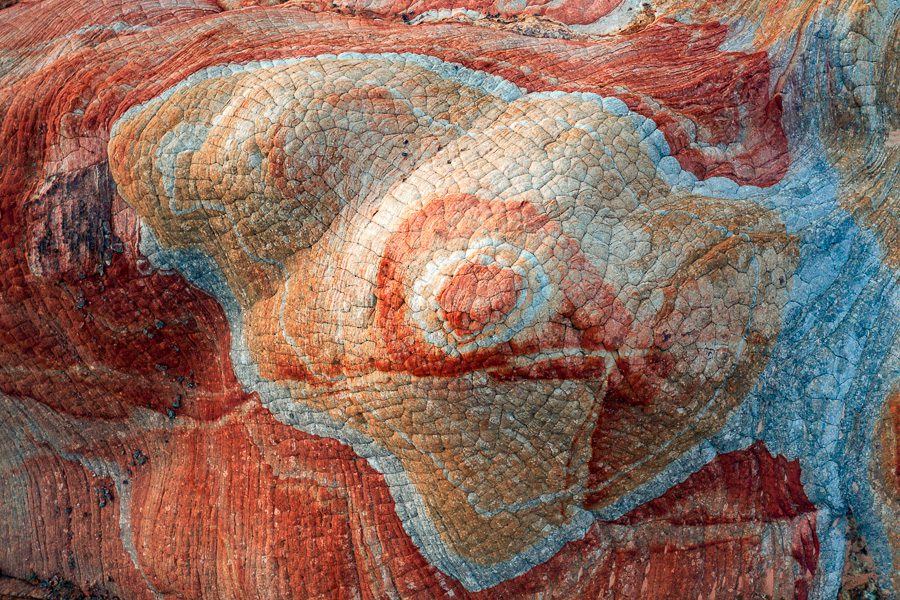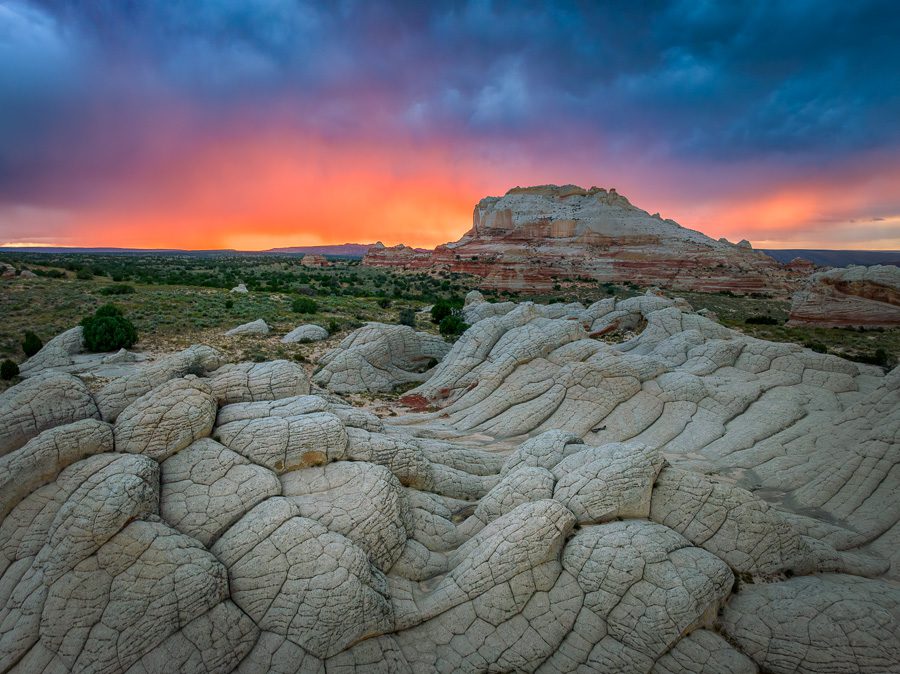 Recommended Camera Gear
Drone and controller.  We recommend one of the newer models for best image quality.
At least 3 drone batteries, battery charger, and extra propellers.
ND and or Circular Polarizer Filters for the drone.
Digital SLR or Mirrorless Camera Body and Lenses (in case we can't fly).  We recommend a wide angle zoom in the 16-35mm range along with a mid-range zoom in the 24-70 or 24-105mm range.
Tripod (in case we can't fly).
Extra memory cards and cleaning supplies.
Comfortable backpack that can carry your drone, camera gear, snacks, and water.
Laptop or external hard drive to back up your photos.
Personal Gear List
Sturdy footwear, hiking socks, and long pants .
A rain jacket and a warm layer since it can get cooler at night.
Headlamp with fresh batteries.
Sunscreen, Sunglasses, Warm Hat & Gloves.
Water bottle
Trekking Poles - bring them if they help you for the short hikes.
Nickolas Warner
Photography Instructor
Nickolas Warner is an award-winning photographer with recognition by the Epson Pano Awards, International Landscape Photographer of the Year, and Outdoor Photographer. He has a particular interest in extreme and unusual locations.  His travels have taken him to some fascinating locations, but the American Southwest is his favorite place to photograph.
Nickolas spent the past decade guiding in Alaska, where he provided instruction on photographing the aurora borealis, and shared his knowledge of the far north's rugged terrain and resilient wildlife.
When not guiding, Nickolas enjoys long distance hiking and extended backpacking trips through remote wilderness areas.
Nickolas's portfolio can be found at Nickolas Warner Photography