Horse Ranch Winter Photo Workshop
Jan 16-22, 2022 - Sold Out!!
Join us on an exclusive horse ranch in the spectacular highlands of Wyoming! You'll photograph cowboys and cowgirls in action along with the natural behavior of these beautiful horses.  And we'll have plenty of creature comforts in a relaxed, idyllic Western homestead with all-inclusive fine dining, cocktail hours, and luxurious rooms.   This workshop is rated Easy for physical exertion.
5 Students per Instructor
Max 15 Students
David Swindler 
Nicole Pino
Jono Melamed
Highlights
Experience a true western classic on a 6-night workshop at a private ranch in Wyoming!
Photograph the horses, cowboys, and cowgirls in prime winter conditions. Photo shoots will be scheduled during the best light and will include lots of action!
Enjoy the luxurious lodge, the mountain views, and gourmet food cooked by our expert chefs. Workshop is all-inclusive!
With over 650,000 acres, we will have many different areas to shoot the horses and models.
Transportation is provided between Billings, Montana and the ranch.
Daily classes will be taught on photo techniques, post-processing methods, and image critique!
Learn many new photo skills in the field with a cap of 5 participants for each instructor!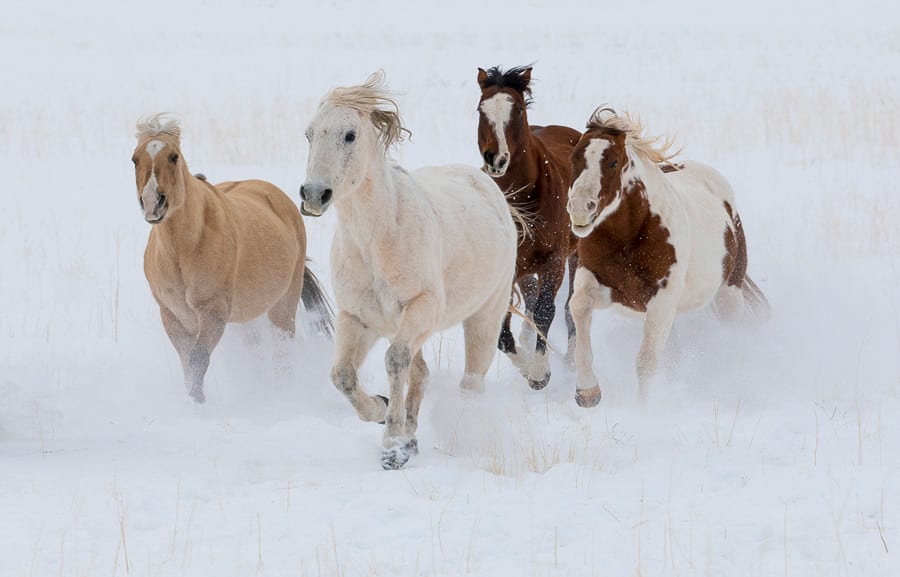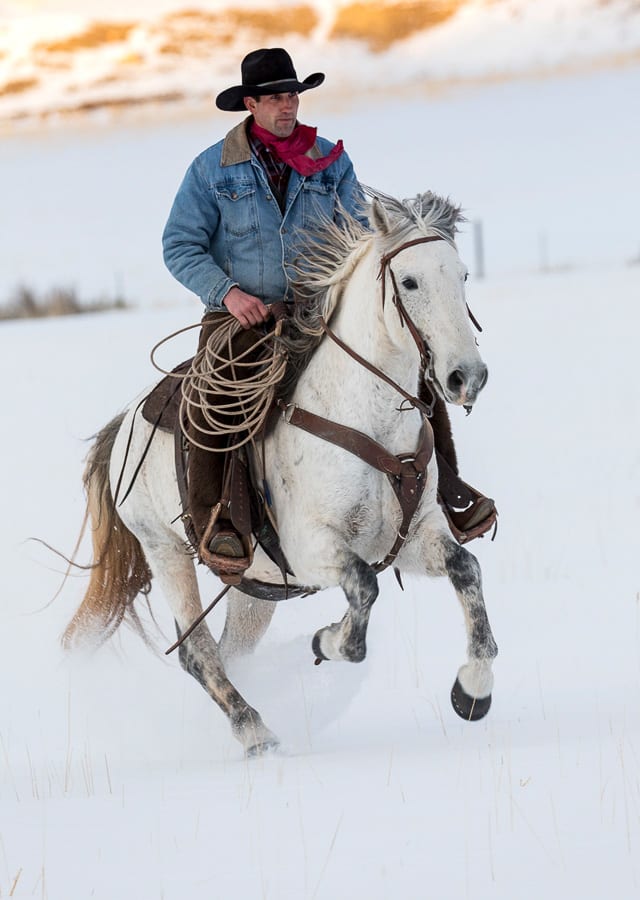 Itinerary
Due to the potential for winter weather delays, we recommend that all participants arrive in Billings, MT (BIL) the day before the workshop. For those that arrive the night before, we recommend booking at Best Western Plus Clocktower Inn . The exact itinerary will depend on weather conditions and group interest and may differ from what is presented below.
Day 1 (Jan 16):  We will pick up all participants at 1PM in Billings, Montana and make the 2.5hr drive down to the ranch. After getting settled into our rooms at the luxurious lodge, we have our orientation session and then enjoy our first gourmet dinner together.
Day 2 (Jan 17):  We wake up early for breakfast and then head out before sunrise.  With fresh snow on the ground, we get several passes of the horses running in the early morning light. Next, we photograph some of the expert riders as they deftly maneuver the horses through the rocky terrain.  We return to the lodge for lunch and then have a 2-hour class where we learn about the photo techniques we will be using for the evening shoot. A couple hours before sunset we head out and photograph the cowboys and cowgirls in a variety of different landscapes. We finish the day at the lodge for cocktail hour and dinner.
Days 3-6 (Jan 18-21):  We have a large variety of shoots planned with the horses, the riders, and the models each day. The plan for each day will be based on current conditions, the weather, and group interest and will be clearly communicated the night before. Night photography is even an option! The lodge will be our base of operation for the week.  Classes will be scheduled during the middle of the day to work on shooting techniques, post-processing methods, and image critiques. After dinner on the final day we'll have a special meeting with all of the staff and show off our best images!
Day 7 (Jan 22):  After breakfast, we pack our bags and make the drive back to Billings, Montana. We can coordinate the return time based on everyone's flight times.  We recommend booking your return flights for afternoon or evening.
Logistics
Our goal is to capture the best images possible during our time together and this means starting before dawn and ending after sunset.  Our in-field photography sessions will be pretty intense and we'll make sure you well educated on the shooting techniques before we go out.
We will have time to relax and enjoy the upscale western lodge when we return in the middle of the day. All meals will be prepared at the lodge by their acclaimed chef. The ranch can accommodate standard dietary restrictions such as gluten-free, vegetarian, etc.  A detailed questionnaire will be sent out to all registrants ahead of time to ensure we are prepared for your visit.
After you register, we will be emailing you detailed information for booking your flights along with checklists for clothing and gear to bring.  We will continue to stay in touch as we get closer to ensure you are setup for success.
Temperatures can be cold in January but this is also what makes the photography so good this time of year with frost-lined trees, foggy meadows, and snowy landscapes!  We will make sure you have the right gear to comfortably photograph in cold conditions.
If you have a laptop computer, bring that along since it makes it easy to back-up and review your images. Classes will be scheduled each day where we will cover a variety of post-processing techniques. The lodge has basic internet/wifi - please don't expect high speeds due to the remote location.
We will email you specific camera gear recommendations after you register. A camera with a faster frame rate is recommended for best results (6 fps or faster). We'll utilize all kinds of lenses on this workshop. Bring a wide angle zoom (16-35mm), a mid-range zoom (24-70mm), and a telephoto (70-200mm and or 100-400mm).  Bringing a second camera body can be useful to avoid changing lenses as often.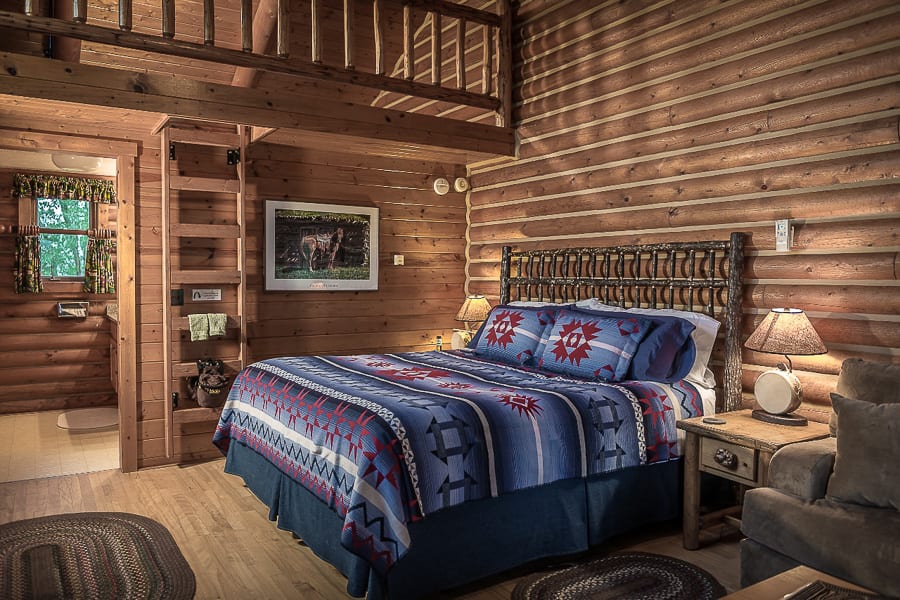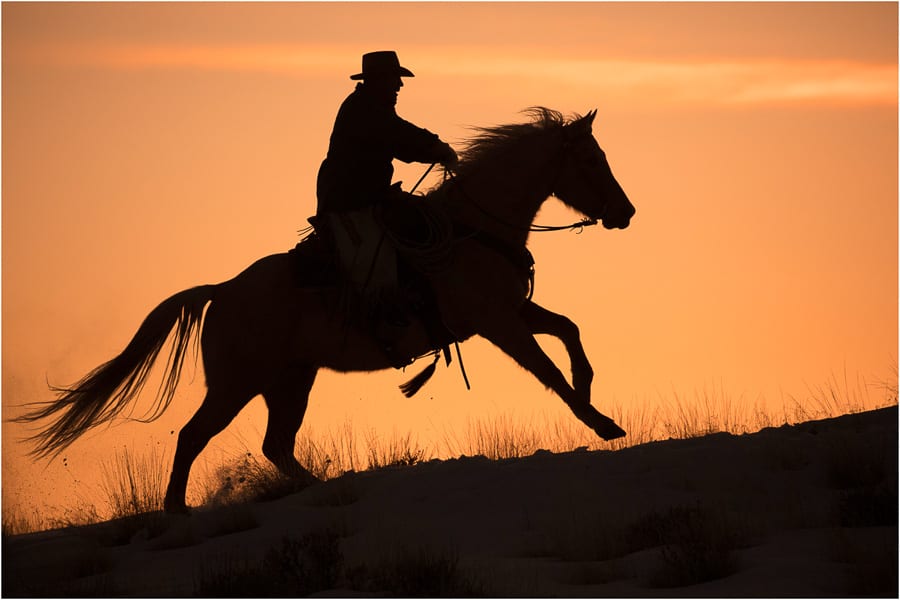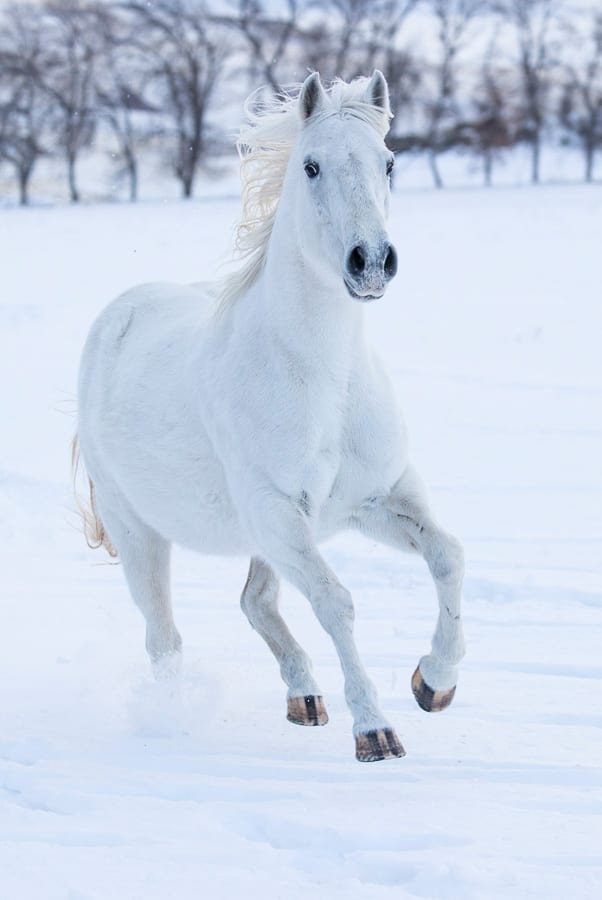 Pricing
$4500/person + Tax
  **Single Occupancy adds a $200 Surcharge.
Trip Includes:
6 Nights Lodging at the Upscale and Spacious Lodge.
Horses, Riders, Cowboys, and Cowgirls for the photo shoots along with all model and property releases.
All Meals, Snacks, and Beverages.
Alcoholic Drinks During Cocktail Hour and Dinner.
Ground Transportation to/from Billings, Montana.
All Tips, Gratuities, and Service Fees.
In-Field Photography Instruction
Post-processing and Image Critique
Trip Does NOT Include:
Transportation to/from your home to Billings, MT.
Lodging in Billings, MT if you decide to come in the day before or leave a day later.
When you complete the checkout process, you will be given the option to either pay the full amount or put down a 50% deposit.  If you pay the deposit, the remaining amount will be due 90-days prior arrival.  We will contact you to arrange final payment. See the full Terms and Conditions.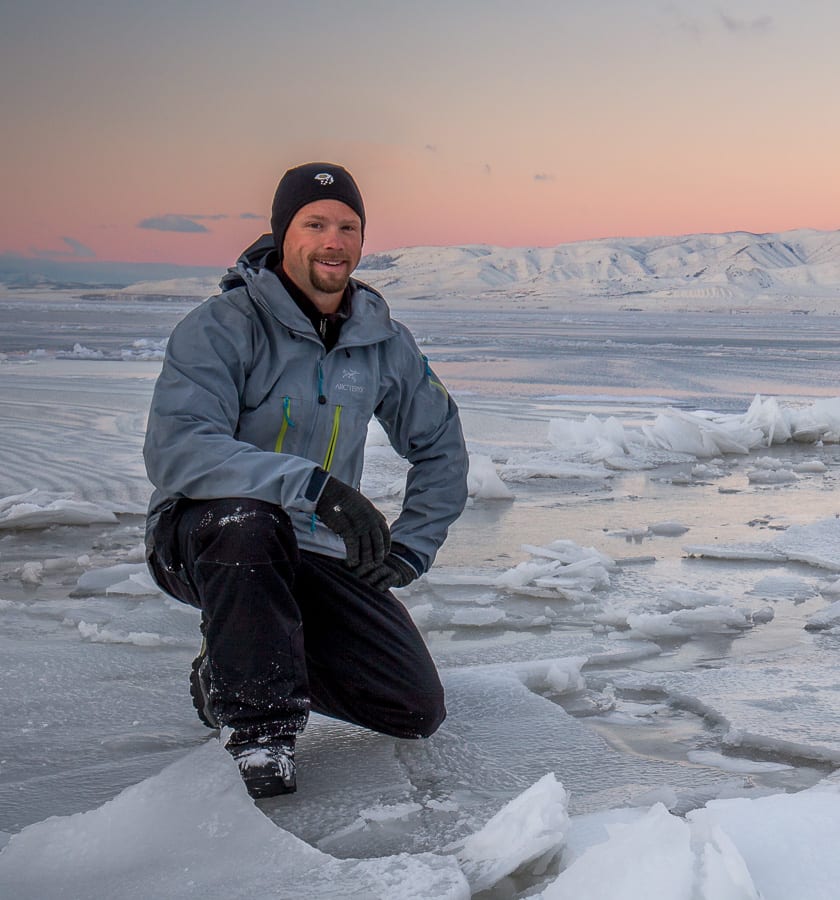 David Swindler - Lead Instructor
David Swindler is a National Geographic award-winning landscape and wildlife photographer.  He received a degree in chemical engineering and worked many years in the semiconductor industry specializing in optics and photolithography. Thus, the technical side of photography came very easy to him. Back in 2014 he decided to quit his day job to follow his true passion. As a photographer, he has traveled to many locations around the world and has extensive experience with landscape, wildlife, night, and macro photography. He finds great satisfaction in helping others learn photography, especially in the wild desert environment near his home in Kanab, UT.  Follow the links below to see more of Mr. Swindler's work.
Gallery    Media Recognition    500px     Flickr
During this workshop David will be the lead instructor. Additional members of the Action Photo Tours Team will also be there, so you will have plenty of help while working in the field.  Our goal is to get you the best photos possible!  Not only will you learn camera techniques, but we will be holding daily post-processing classes to maximum your images!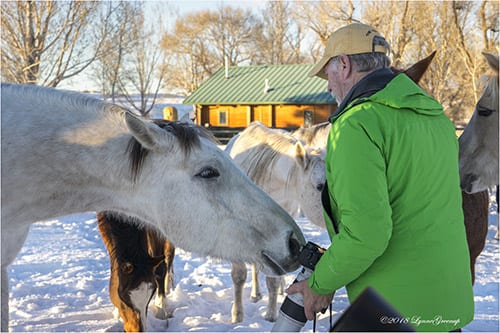 Darrell Gulin - Program Development and Photo Credit
Darrell has been photographing for over 35 years, marketing his work for the last 33 years and has been a full time Nature/Travel/Wildlife Photographer for the last 26 years.  He markets his work through Stock Agencies, Editorial Markets, Photography Workshops/Tours, Seminars and Speaking Engagements.
He is one of Canon's Explorer of Light Photographers and is the past President of the North American Nature Photography Association (NANPA).  His Photographs have been published in many prestigious publications.
Most of the images on this page are Darrell's as he has been organizing horse and cowboy drives for many years now.  Using the program he helped build, we are using his expertise to help us put on our first workshop at the ranch. Note that he will not be an instructor nor present at the workshop as he is retiring from leading photo workshops.
See his work at www.gulinphoto.com