Palouse Harvest Photo Workshop
Known as the "Tuscany of North America", the rolling hills of the Palouse turn into amber waves of grain during the harvest. The landscape comes alive as combines, harvesters, and tractors roar to life.  Evening storm clouds create drama and atmospheric conditionsas the sun spotlights the patchwork of golden farmland. Discover charming small towns, nostolgic grain elevators, rustic barns, statey lone trees, nostolgic train tressles, and much more. Experience the magic of harvest time in the Palouse with resident expert Ryan McGinty!
5 Students per Instructor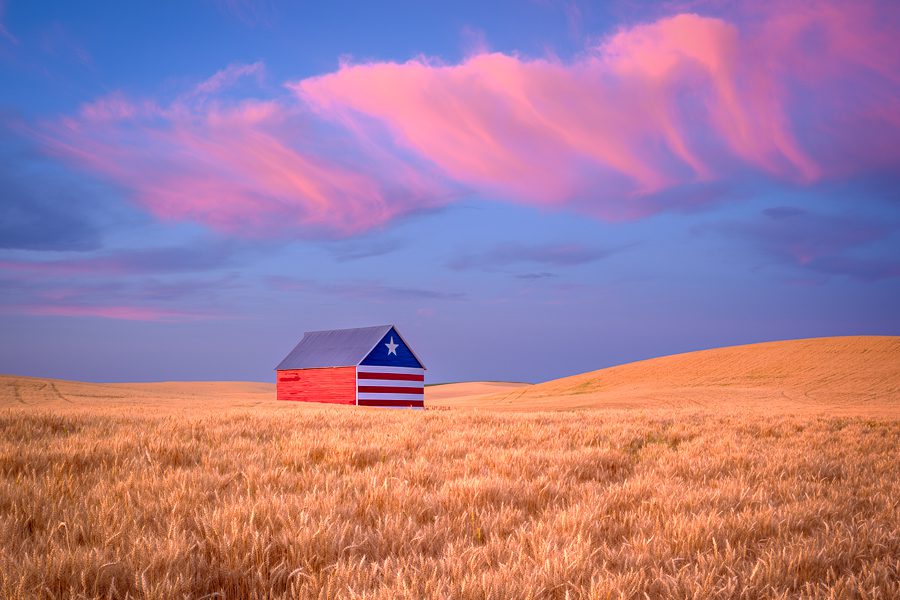 Highlights
The Palouse in Eastern Washington is ripe and ready for the harvest by late summer and the landscape becomes a golden tapestry of color.
Combines will be hard at work harvesting the wheat and dust in the air will create stunning sunsets!
Expect to learn many new techniques on this workshop. Come prepared to shoot everything from abstract telephoto compositions to grandiose wide angle shots!
Workshop includes transportation so you can concentrate on your photography.
Post-processing and image critique sessions will be scheduled throughout the workshop to help make the most of your images.
Itinerary
The exact itinerary will be kept flexible to account for the weather and current conditions. The itinerary below is just an example of what you can expect. If we stay out late shooting Milky Way, we may decide to skip sunrise the following morning.
Day 1 (July 27):  Meet at 3PM in Pullman, WA for a mandatory orientation session. We will cover many techniques you will be using during the workshop and discuss the itinerary and shooting options in detail.  After dinner, we venture out to a nearby location for our sunset shoot.
Day 2 (July 28):  We are out the door well before dawn and make our way up to Steptoe Butte. This high vantage point affords 360-views of the surrounding countryside and you can shoot everything from wide angle to telephoto as the morning light accents the golden tapestry below. We return to the hotel for breakfast and then spend a few hours doing a post-processing session. In the afternoon, we venture into some very scenic areas to photograph barns and rolling hills filled with amber waves of grain. At sunset we make some nice compositions as the combines cut the wheat.
Day 3 (July 29):  We are up early again for sunrise at an iconic lone tree. After that we find some old houses and barns set among the golden fields.  We return to the hotel for breakfast and another post-processing session. We go out again mid-afternoon as some nice puffy clouds fill the sky. After a quick dinner, we go to Palouse Falls to photograph the sunset over the deep canyon. The skies clear shortly after sunset and we stay out to photograph the Milky Way.
Day 4 (July 30):  Even though we are tired, the group decides to wake up for sunrise. Our location is TBD depending on weather and group interest. We return in time to check-out of the hotel and the workshop will conclude no later than 11AM.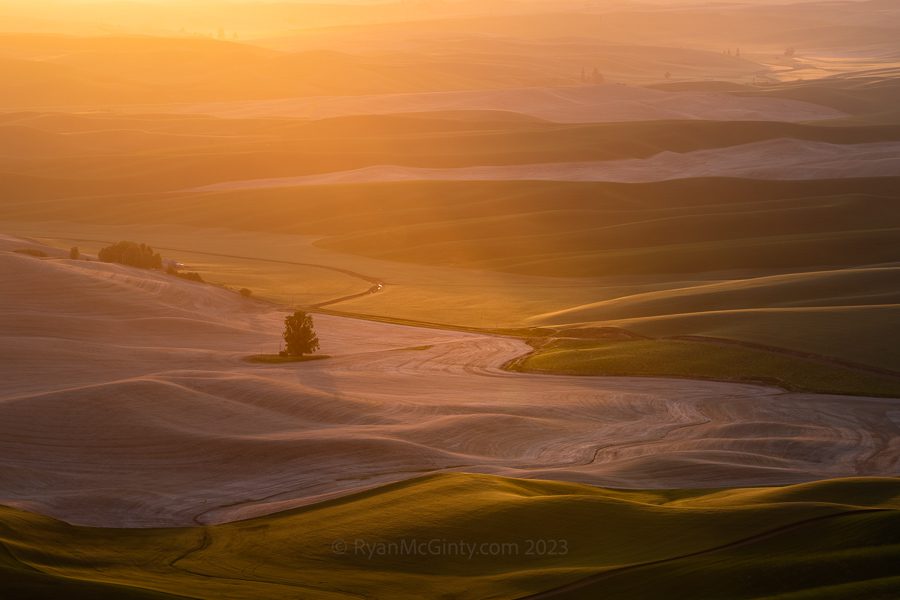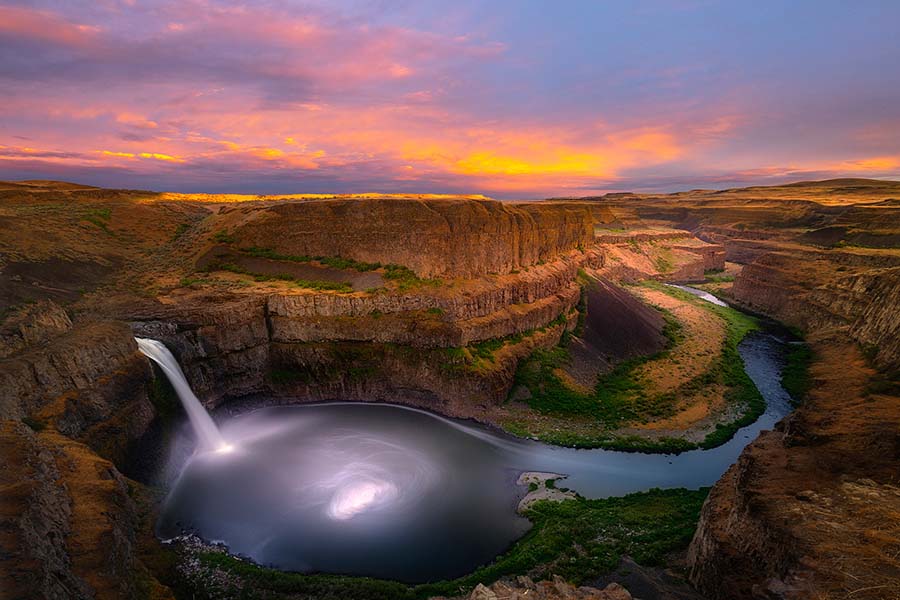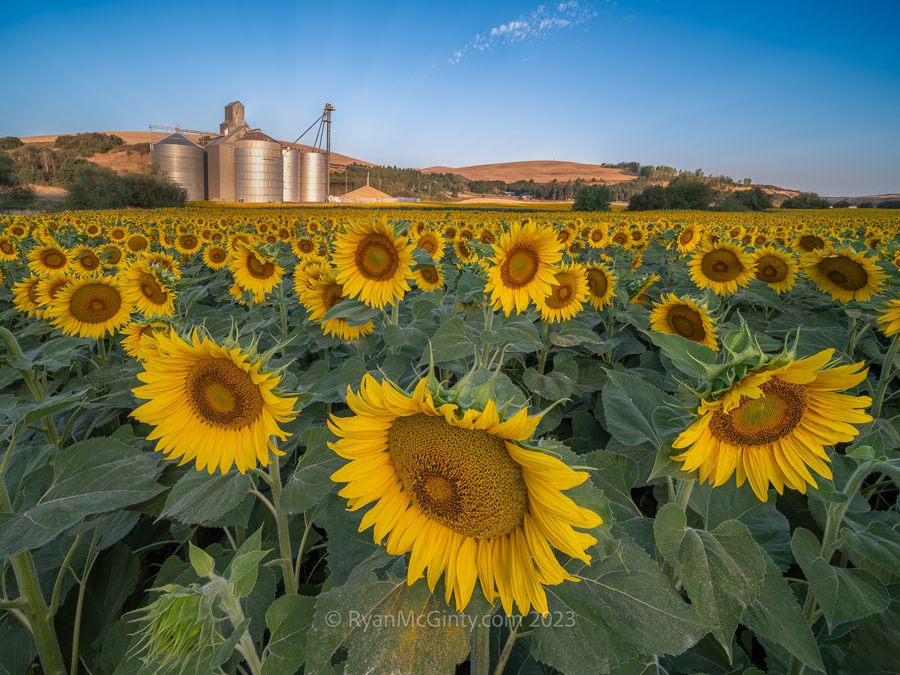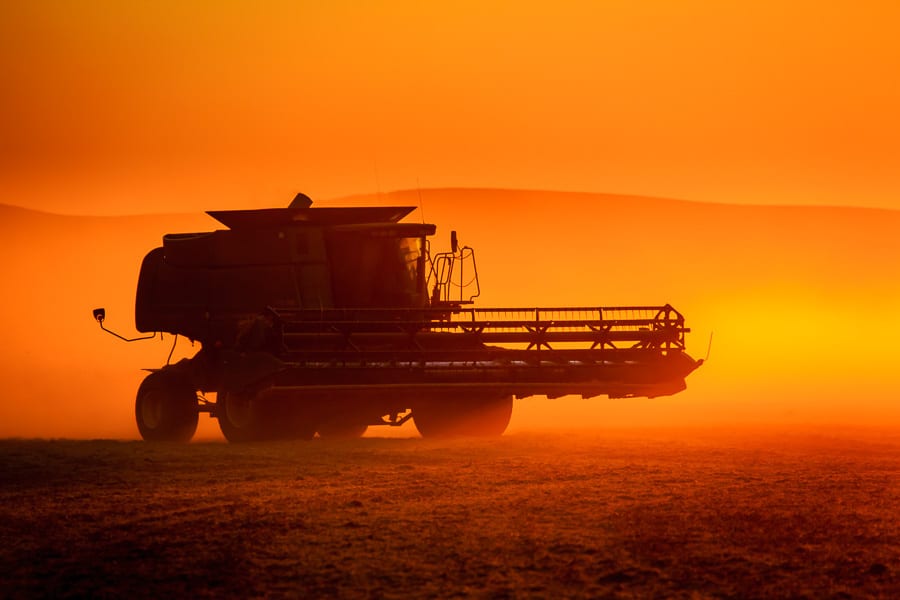 Logistics
If you are flying in, we recommend going through Spokane (GEG) or Pullman WA (PUW). From Spokane, it is a 90 minute drive to Pullman.  If you fly directly to Pullman, you can arrange transportation to the hotel via Uber or Lyft.  Please be in Pullman, WA no later than 3PM on July 27th and meet us at the Coast Hilltop Inn.  The workshop will conclude by 11AM on July 30th and return travel can be scheduled anytime after that.
Lodging is not included in the workshop fee so you have the option to stay wherever you like.  The group will be based at the Coast Hilltop Inn. and we have reserved a block of rooms for our guests.  Please call them at 509-332-0928 and mention Action Photo Tours to receive the group rate.
Food is not included in the workshop fee but the hotel does provide a free breakfast.  We will be stopping to get food when on the road but most meals will be eaten while you are in town. It's best to bring some snacks since we will often be shooting during the dinner hours.
Our goal is to maximize your photography while you are here. This can mean long days and not a lot of sleep. We will utilize the middle of the day for rest breaks and post-processing sessions.  We'll also find time for image critique sessions throughout the workshop to make the most of your images.
Transportation will be provided during the workshop for all participants.
This workshop is rated Easy for activity level and little to no hiking is required. Instructor Ryan McGinty lives in the Palouse and knows the best places to find harvesting action.  You can count on him to get to unique areas known to the locals!
Pricing
$1750/person + Tax
Join our Loyalty Program and Save 10%!!
Trip Includes:
4-Day Photo Workshop with a Pro Instructor
All Ground Transportation
Park Entrance Fees
Post-processing and Image Critique
Pre-Workshop Zoom Meeting
Trip Does NOT Include:
Transportation to/from your home to Pullman, WA.
Lodging
Meals and snacks.
Beverages
Instructor Gratuities
When you complete the checkout process, you will be given the option to either pay the full amount or put down a 50% deposit.  If you pay the deposit, we'll send you a payment link for the remaining balance approx 90 days before the workshop.  See the full Terms and Conditions.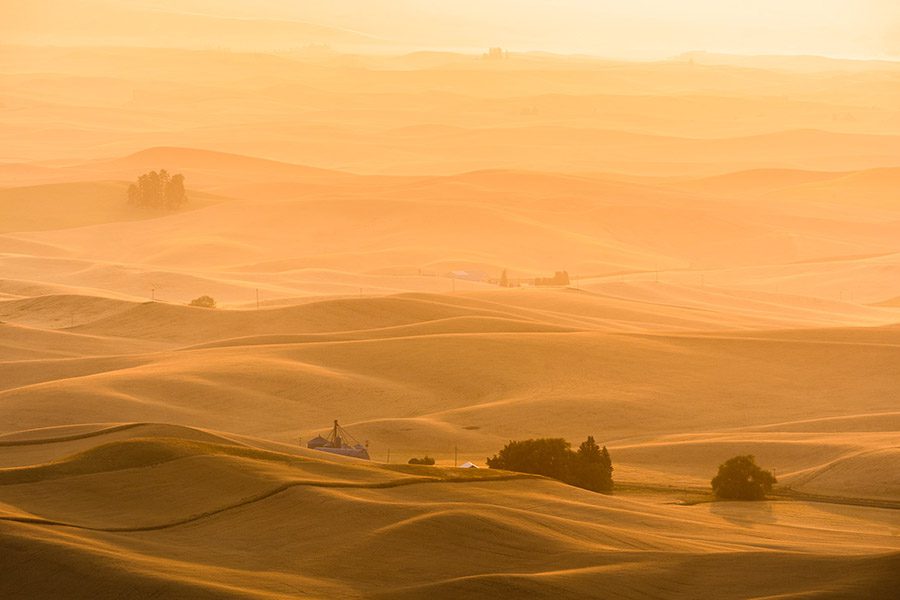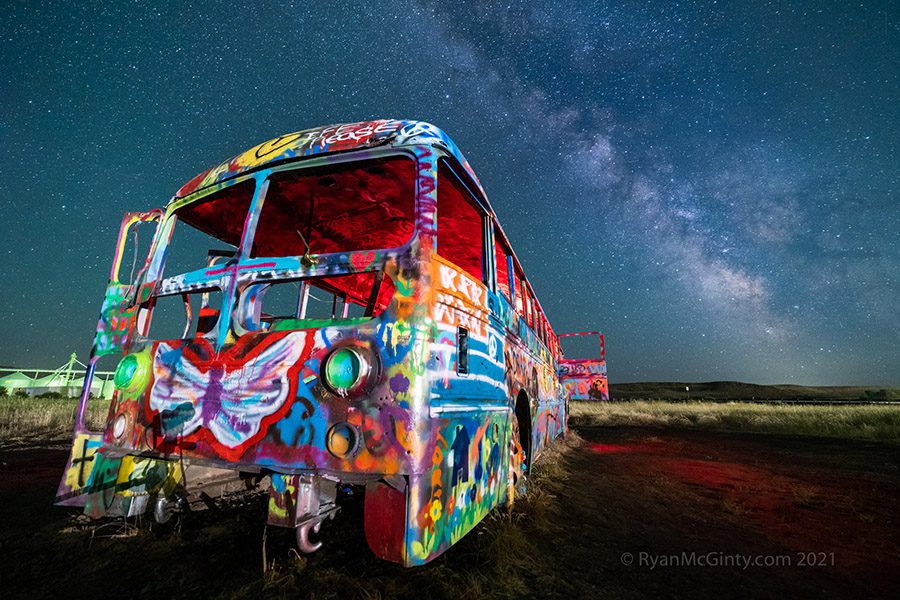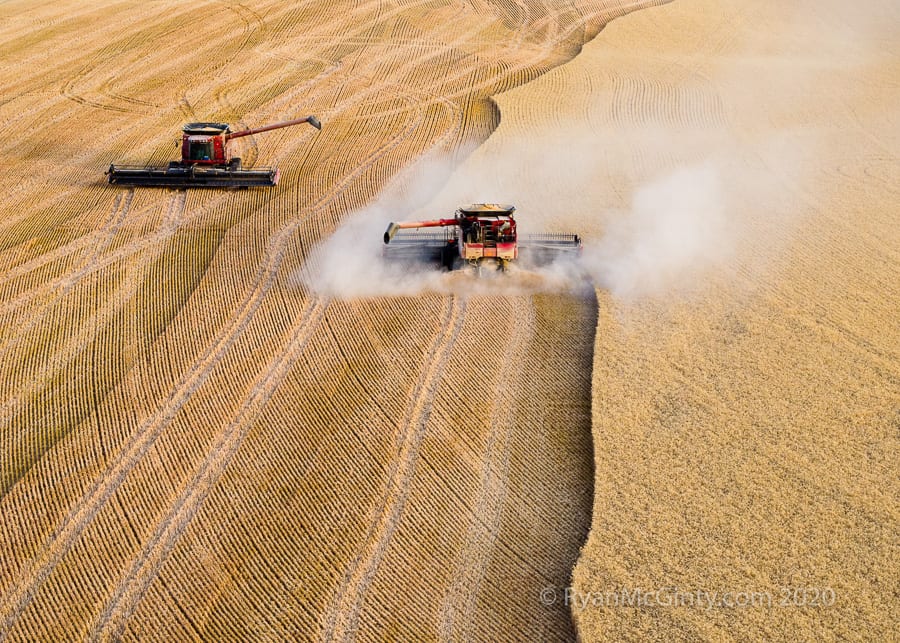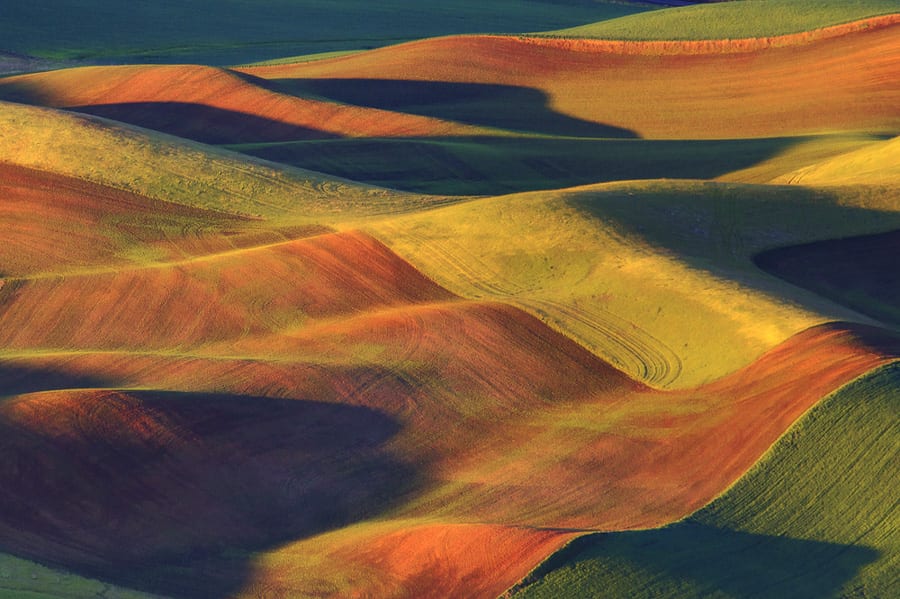 Recommended Camera Gear
Sturdy tripod and ballhead
Digital SLR or Mirrorless Camera Body.
Wide angle lens in the 16-35mm range.
Mid-range zoom lens in the range of 24-100mm.
Long telephoto lenses in the 100-600mm range.  You will want a lens that is longer than 200mm for many of the locations we visit! A 100-400mm or 150-600mm will be perfect.
Circular polarizer filters and ND filters for your lenses.  If you like shooting with grads, bring them along.  A 9 or 10-stop ND filter will be useful for creating very long exposures.
Backpack to carry your gear.
Extra batteries, memory cards, and cleaning supplies.
Remote cord for your camera.
Laptop if you wish to backup your photos.
Personal Gear List
Sturdy hiking footwear, hiking socks, and long pants .
Warm jacket for cool mornings
Headlamp
Sunscreen, Sunglasses, Sun Hat.
Water bottle or hydration bladder.
Hiking poles if you like having them.
Bug Spray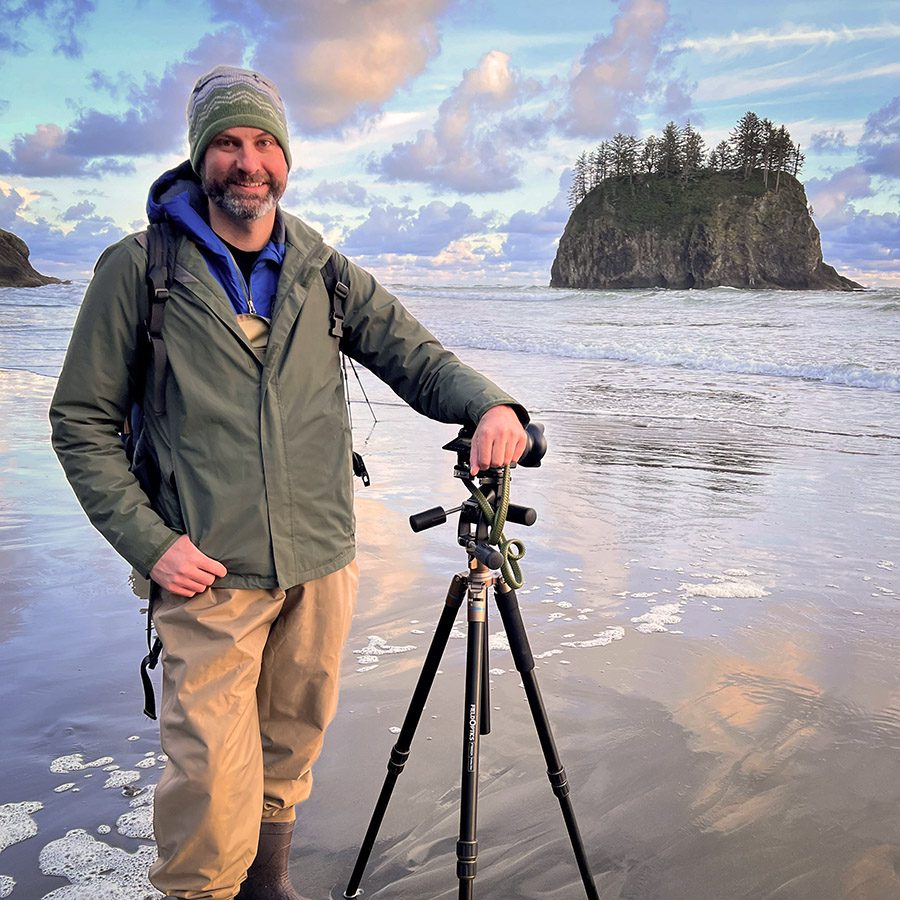 Ryan McGinty
Photography Instructor
Ryan McGinty is a seasoned landscape photographer living in the Palouse area of southeastern Washington.  His first-hand experience in this unique agricultural area makes him the perfect instructor to lead people to out-of-the-way places for those once-in-a-lifetime rainbows, sunsets and sunrises in the beautiful rolling hills. He loves chasing the light and diligently checks weather apps to get the latest sun and rain predictions, cloud formations, wind and temperatures for the best locations and light.
His interest in photography started at an early age and continued in college with graduate work at Brooks Institute of Photography.  His experience in portrait, wedding, film, and medium and large format photography give him an extraordinary background for his award-winning landscape photography.
His passion for the Palouse is only exceeded by his passion for photography and his desire to show people his favorite places.  He takes a legitimate interest in his clients and strives hard to ensure they get the best shots. His photographs have been published in books, calendars and travel guides.