Storms and Saguaros Workshop
July 15-19, 2023 - Sold Out!
July 20-24, 2023 - Sold Out!
Join us for 4 exhilarating days chasing storms across the Desert Southwest! Monsoon season provides dramatic light, lightning, rainbows, and big clouds.   You'll learn how to read the weather models, follow the radar, and position yourself correctly. Veteran storm photographers Greg McCown and John Sirlin will ensure you get the best shots of these incredible storms while ensuring your safety.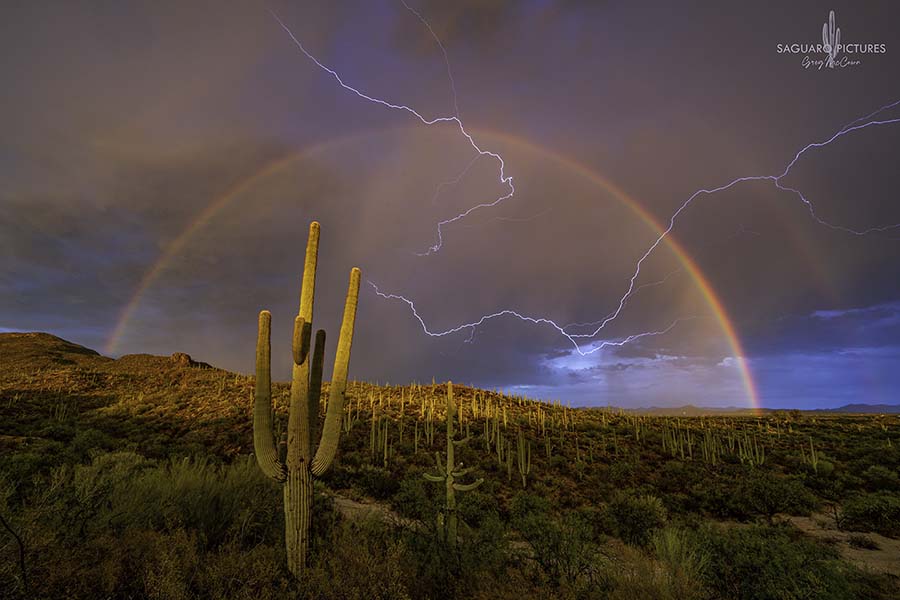 Highlights
Photograph the Southwest during the height of the monsoon season. Expect big storms, lightning, and dramatic light over 4 exhilarating days!
Resident photographers Greg McCown and John Sirlin have extensive experience following the local weather patterns and know the best spots.
The itinerary is kept flexible so we can take advantage of everything mother nature throws at us. We'll follow the storms even if it means driving some long distances!
You will learn how to read the weather models, how to follow the best storms, and how to get in proper position to capture the best shots.
Image critique and post-processing instruction are also included.

Itinerary
The itinerary is being kept flexible to account for weather and current conditions. This is a storm chasing workshop, so we're focused on capturing the most dramatic storms wherever they may be. This itinerary is only meant to give you an idea of what we could be doing each day.
Day 1:  Meet at 1PM for a mandatory orientation session in Tucson, AZ. We'll go over many techniques for photographing storms and how we forecast and plan for the weather. After we're done, we notice a cell of storms west of town. We find some nice saguaros and capture daytime lightning shots along with a dramatic sunset.
Day 2:  We meet back up mid-morning for a post-processing session. After lunch, the wind patterns are indicative of a dust storm to the northwest. We hurry out there and photograph some intense haboob activity. We stay out until nearly midnight since the lightning keeps on coming!
Day 3:  We meet for another classroom session where you'll learn additional storm chasing techniques. From there, we take a few of your photos and show you our favorite post-processing techniques in Lightroom and Photoshop. The temps are cooler today and there isn't as much storm activity so we head to an area with great views and lots of saguaros. After dark, we head up into the mountains for some night photography!
Day 4: Today we start out with an image critique session and teach some post-processing skills. Then we notice a storm that's developing to the south so we strategically place ourselves to the side of the storm's path. We capture insane shelf clouds and many lightning bolts! As the rain begins, we drive off and find several other storms to photograph. We return to Tucson well after dark.
Day 5:  Departure day.  We may be out really late the night before so you will likely want to sleep in.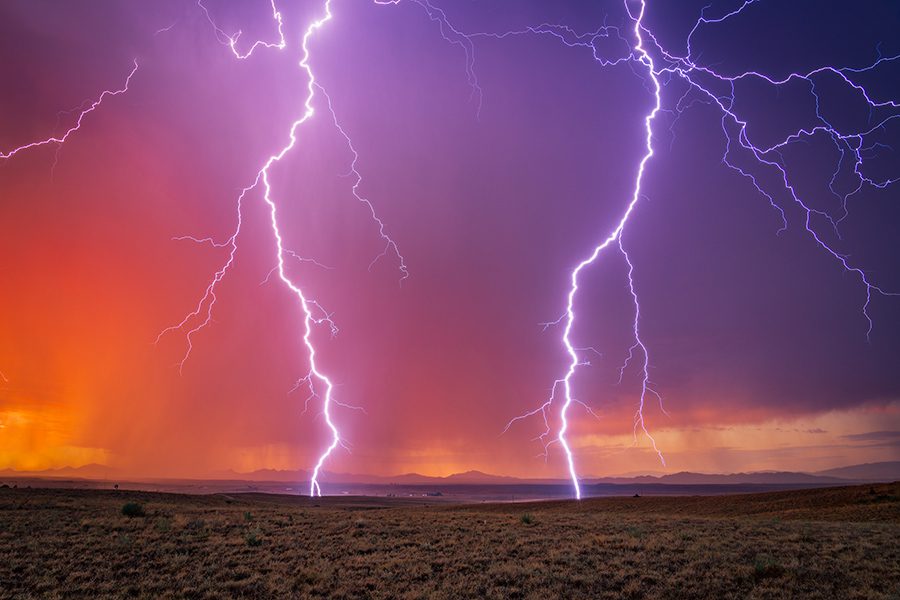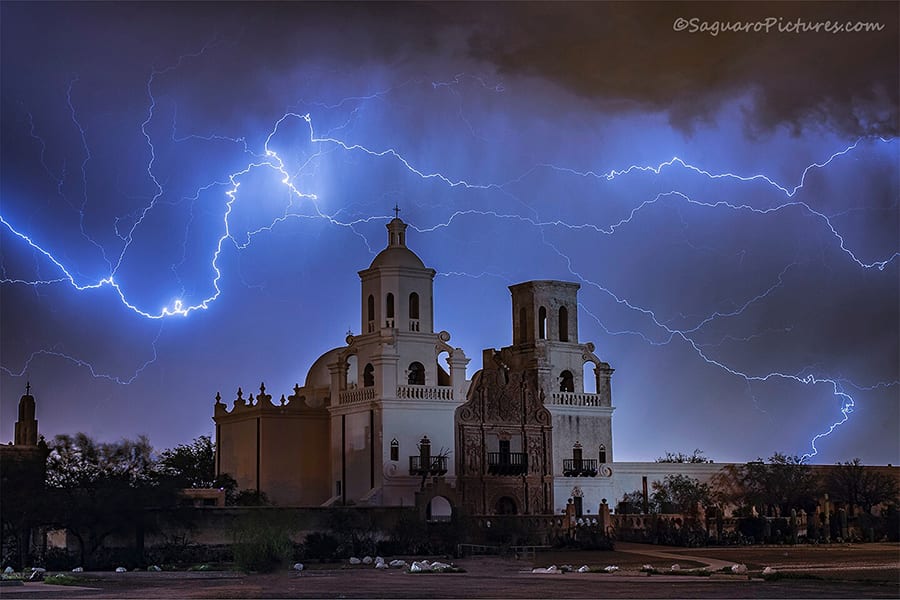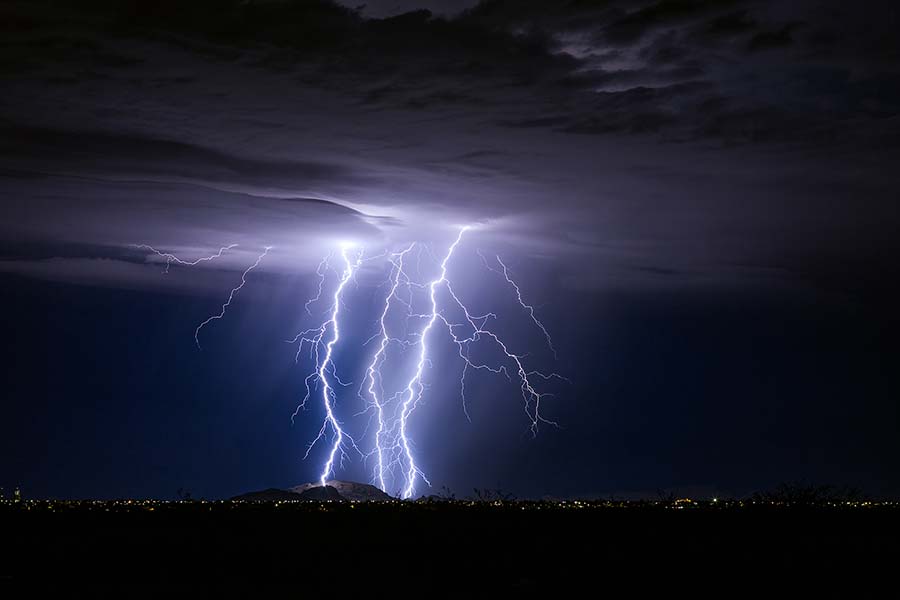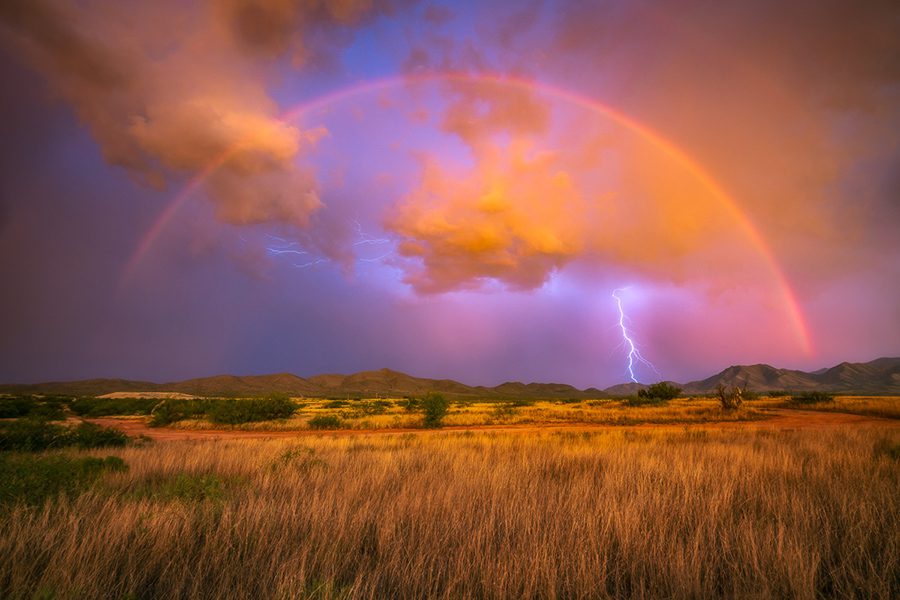 Logistics
Please arrive in Tucson, AZ prior to 1PM on Day 1 for an orientation session.  Our central meeting place will be  Doubletree Tucson Williams Center   If you choose to stay somewhere else, you will need your own transportation to get to the meeting point.  Transportation is provided for all workshop outings.
All participants on this trip should be in reasonably good physical condition with good mobility.  This workshop is rated Easy for physical intensity as there won't be much hiking involved.
We timed this workshop for the best chance of monsoon storms and dramatic clouds.  We can't control the weather, but will certainly make the best of what Mother Nature throws at us.  If the storms aren't as active, we'll focus more on landscape and night photography.
You may experience many different kinds of weather in July and August.  Expect very hot temperatures, especially in the afternoon.  If storms come in, lots of rain can fall and the temperatures will cool dramatically.  See the gear list further down for specific recommendations on what to bring.
Capturing daytime lightning requires a lightning trigger that is specific to your camera. The trigger is not needed for shooting lightning at dusk or at night. With lightning triggers, you get what you pay for.  Cheap triggers will almost always deliver poor results. Please see our recommendations in the Gear Section below.
Since we will be finishing late on Day 4, we recommend you book lodging in Tucson for that night with Day 5 being the departure day.  Lodging is not included in the workshop fee, giving you the flexibility to stay where you want.
Pricing
$1695/person + Tax
Save 10% by Joining Our Loyalty Program!
Trip Includes:
4-Day Intensive Photo Workshop with 2 Pro Instructors.
All ground transportation and photography guiding.
Daily classroom sessions covering topics such as reading weather models, forecasting, planning, and photo techniques.
Post-processing and image critique.
Trip Does NOT Include:
Transportation to/from your home to Tucson, AZ.
Hotel Accommodations.
Alcoholic Beverages.
Meals and snacks.
Instructor Gratuities.
When you complete the checkout process, you will be given the option to either pay the full amount or put down a 50% deposit.  If you pay the deposit, the remaining amount will be charged 90-days prior to the trip to the credit card we have on file.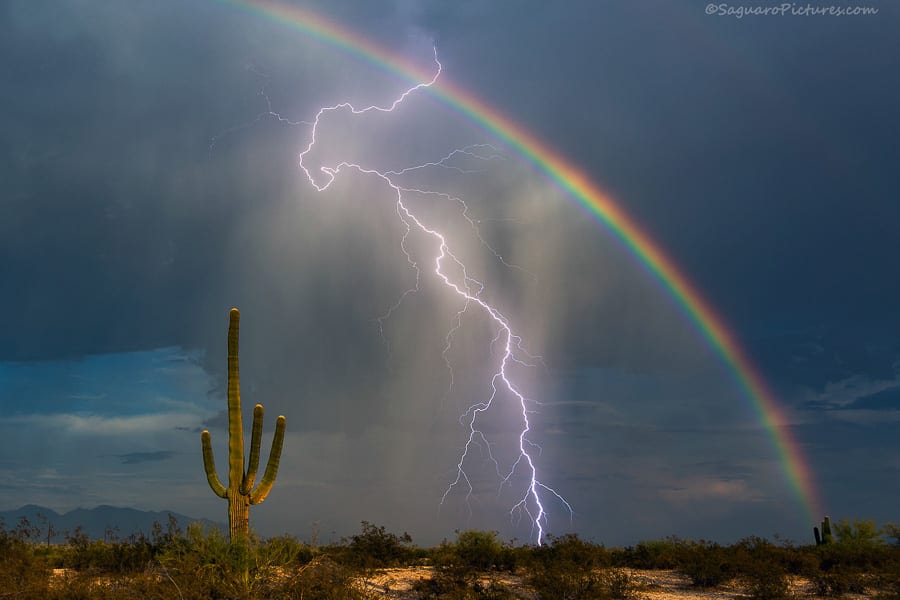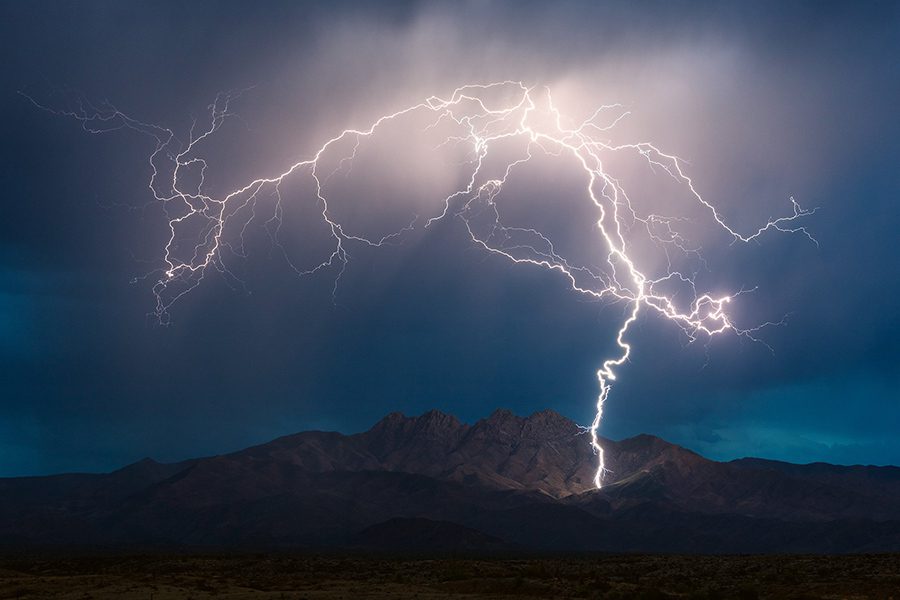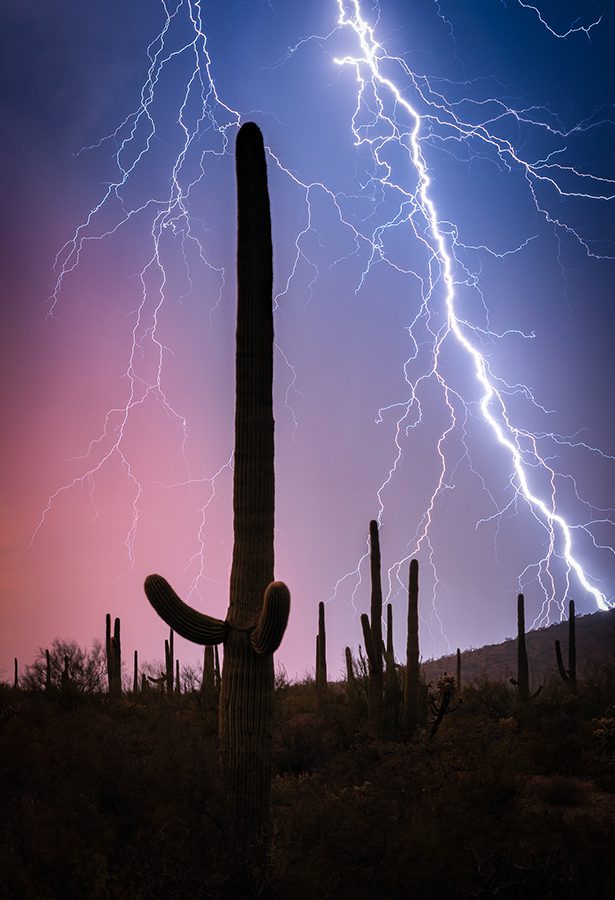 Recommended Camera Gear
Sturdy tripod and ballhead
Digital SLR or Mirrorless Camera Body.
Wide Angle Zoom Lens (16-35mm on full frame).
Mid-range zoom lens in the range of 24-100mm.
Telephoto lenses are optional but may come in handy for distant storms and cloud patterns.
Bring a circular polarizer filter and or 3-stop ND filter for your wide angle and mid-range zoom lenses.
Lightning trigger. We recommend the Lightning Trigger Brand LT-IV for best results.
Extra batteries for your camera and lightning trigger along with extra memory cards.
A blower and micro-fiber cloth for cleaning.
Remote cord for your camera. We recommend a remote where you can lock down the button for back-to-back exposures.
Backpack or case for your gear.
When it starts raining, we will be packing up. Bring your lens hoods to help keep droplets off your lens!
Laptop if you wish to backup or edit your photos.
Personal Gear List
Sturdy footwear, hiking socks, and long pants.
A rain jacket since it can get cold when storms roll in.
Headlamp for when we are out at night.
Sunscreen, Sunglasses, Sun Hat
Water bottle.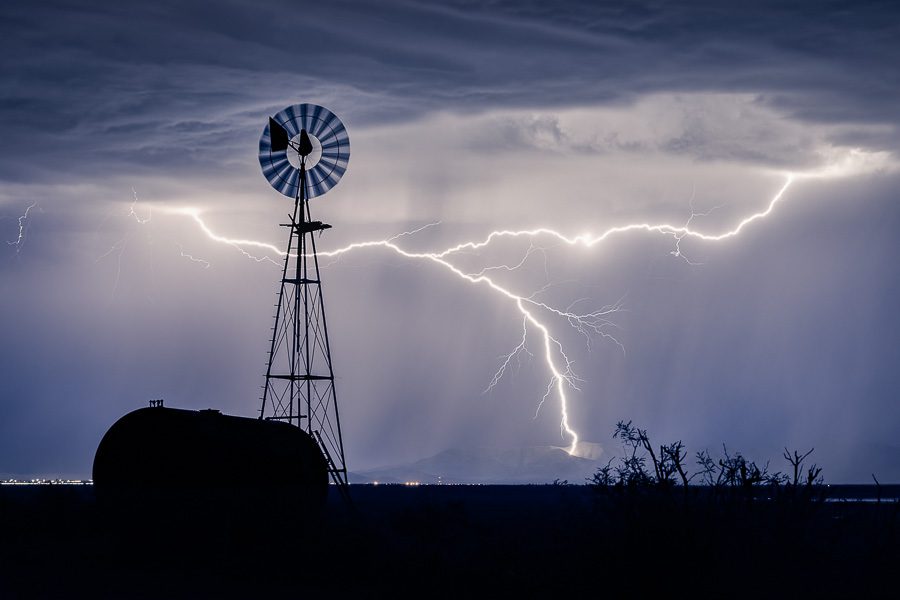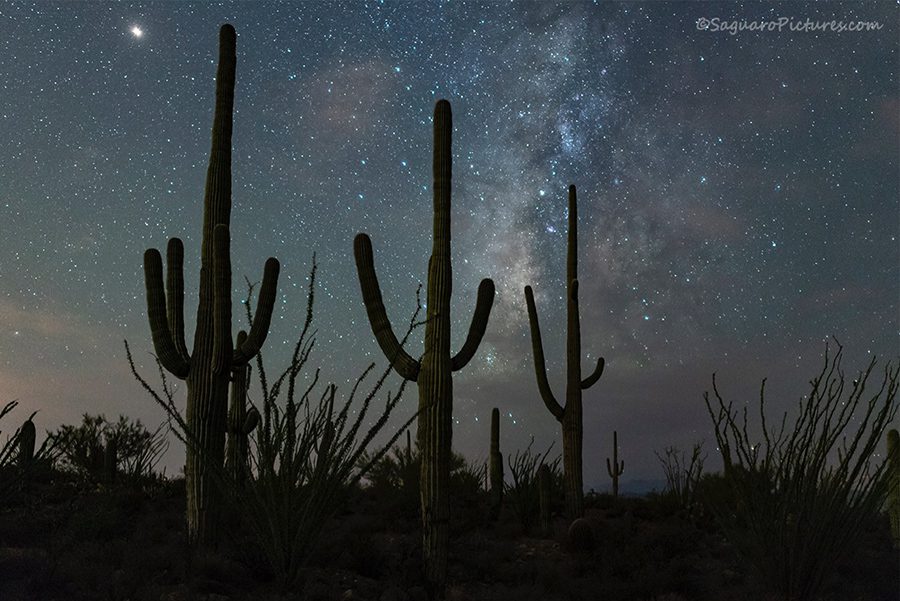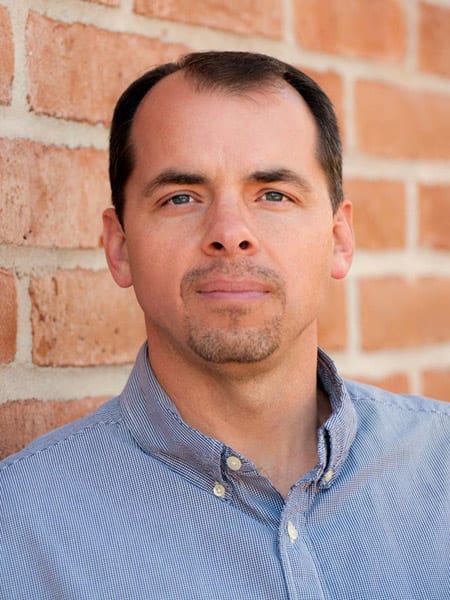 Greg McCown
Photography Instructor
When he was just 9 months old Greg McCown moved to Tucson, AZ. Greg especially loves the mountains. He has spent many days and nights camping, hiking, skiing, and rappelling in the Catalina Mountains.
At age 21 Greg met the girl of his dreams. They quickly married and had 5 children together. Greg soon found that he really liked working in real estate, buying and selling properties both for himself and others. He has built spec homes, split lots, done rezonings, and been a landlord. He found that he truly enjoyed helping others in the process of buying and selling real estate. Even after obtaining an MBA in Global Management in May of 2002, Greg found that any new career would not be as fulfilling as the one he had come to enjoy so much. 
In 2004, on a trip to Hawaii, Greg stole his wife's camera. She never got it back and Greg became instantly obsessed. He spent years studying and practicing the art of photography and has become a well known landscape photographer specializing in storms, stars, and sunsets. His work is now found in magazines, calendars, the local news, and has been published internationally.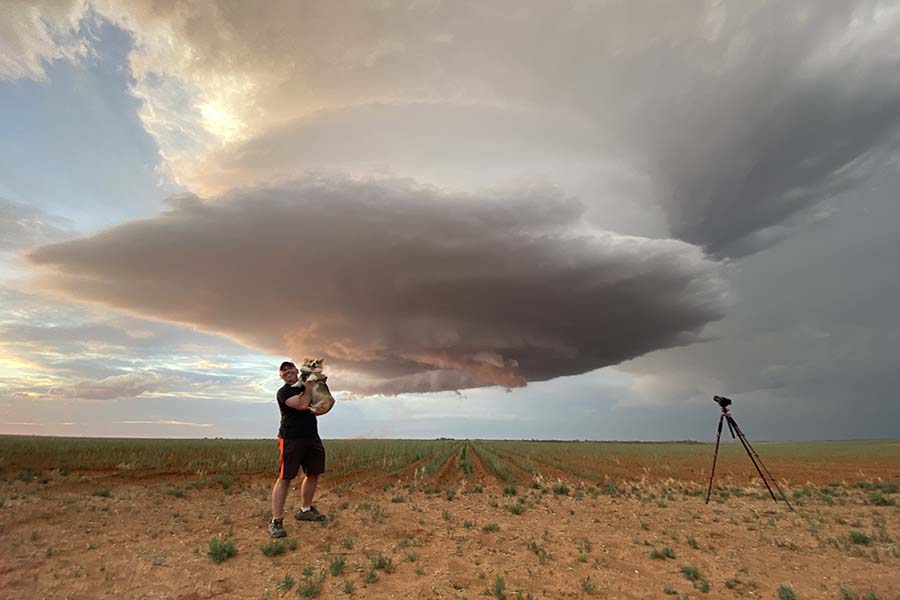 John Sirlin
Photography Instructor
John is an accomplished storm chaser and weather photographer with over 29 years of experience. He began chasing storms in Minnesota and the northern plains in the early 1990's and learned how to forecast, target, and safely track tornadoes and severe thunderstorms before mobile radar and up-to-the-minute weather data was widely available.
John's work has been featured on Good Morning America, the Weather Channel, CNN, ABC, NBC, CBS, and local news stations in various cities throughout the country. His weather photography has appeared around the world in major publications including the Sun, Daily Mail, Express and has twice appeared in the Washington Post as the "Photo of the Week".