Lake Powell Houseboat Photo Workshop
Sept 14-20, 2024 - Sold Out!
Imagine yourself on a comfortable houseboat exploring the canyons, arches, and alcoves of Lake Powell! With hidden treasures all along its 1900 mile long shoreline, you will photograph some of the most magnificent landscapes of the desert Southwest. Fall is a beautiful time to be on the lake as winds tend to be calm, temperatures are moderate, and the busy tourist season is over. With 7 days aboard a houseboat, you will cover a lot of ground and build some incredible memories.
David Swindler
Nickolas Warner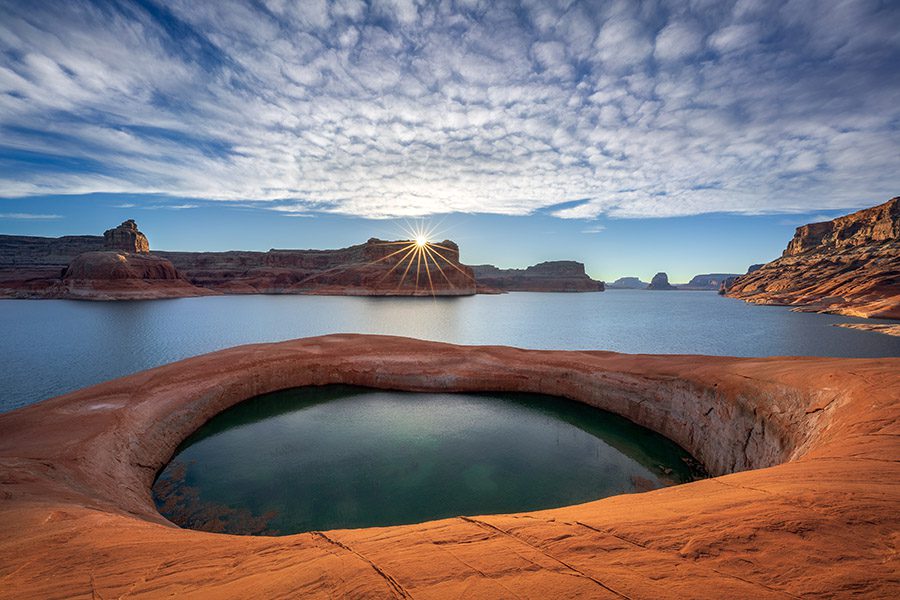 Highlights
Lake Powell is one of the most iconic locations in the desert Southwest and there is no better way to see it than by a 62-ft luxury houseboat!
We will spend 7 days together exploring many of the hidden gems of Lake Powell.
Power boats will be used to access locations where the houseboat can't dock.
Hiking is required to reach some of the viewpoints and canyons (2-4 miles max each day). Access to Reflection Canyon is short but steep with uneven terrain.
The itinerary is kept flexible so we can optimize your experience depending on lake levels, weather, and conditions.
We will utilize downtime for image critiques, post-processing training, or relaxation. If the skies are clear, we may do some night photography!
Itinerary
Note: The exact itinerary is kept flexible to account for the current conditions, lake levels, weather, and group interest.  The itinerary below is just an example of what you can expect.
Day 1 (Sept 14): Meet in Page, Arizona at 9AM for a mandatory orientation session. Next, we drive over to the marina, load up the houseboat, and start our week-long adventure on Lake Powell. As we navigate through the channels, we are immediately greeted by red walls, buttes, and towers. We stop at a few points of interest along the way and enjoy lunch on the boat. In the late-afternoon, we dock the houseboat for the night and use the smaller boats to access some stunning striped sandstone formations and hoodoos for sunset.
Day 2 (Sept 15): We shoot sunrise at some nearby buttes with interesting rock foregrounds. Next, we use the small boats to access a narrow canyon. We have to hike in a little ways, but our efforts are rewarded with some of the most amazing sandstone textures and stripes you will see anywhere in the Southwest! In the afternoon, we explore several narrow side canyons and photograph a giant reflecting pool.
Day 3 (Sept 16): At sunrise, we capture the warm morning light as it illuminates the high cliffs above us. After breakfast, we hike out to Rainbow Bridge, one of the largest natural bridges in the world! Returning for a quick lunch, we explore a narrow canyon and photograph the sandstone arches. At sunset we capture golden light reflecting off the buttes at lake level.
Day 4 (Sept 17): We shoot sunrise near the mouth of the San Juan River and explore several side canyons in the area. In the afternoon, we hike up to the viewpoint of Reflection Canyon. With clear enough skies, we'll even capture the rising full moon just after sunset! We'll hike back down before it gets too dark.
Day 5 (Sept 18): With such a late night, we skip sunrise and start our journey into the Escalante River Arm. We spend the day exploring the famed Cathedral in the Desert and other amazing spots and hidden alcoves. With high canyon walls and huge mossy enclaves, it is spectacular to say the least. We may do several hikes on this day depending on the group's interest.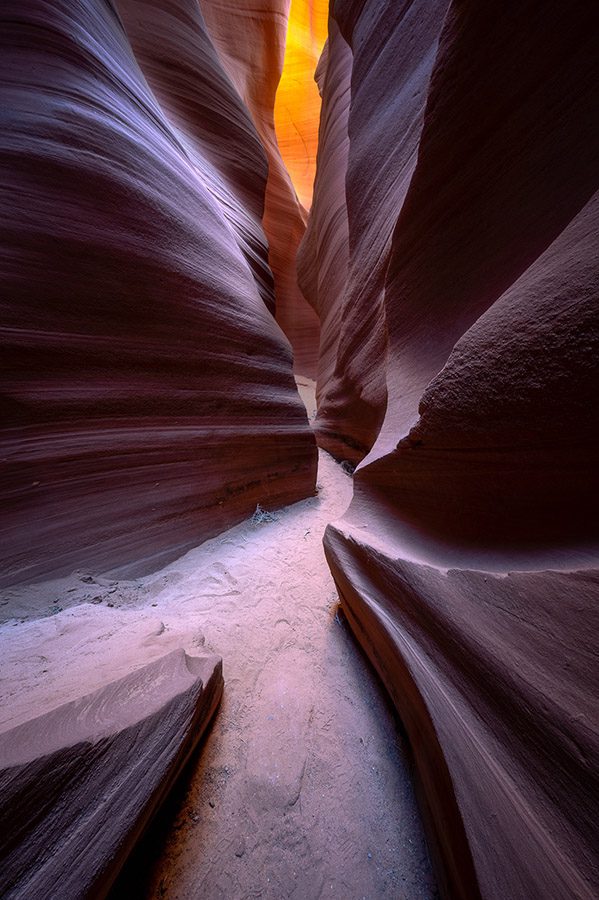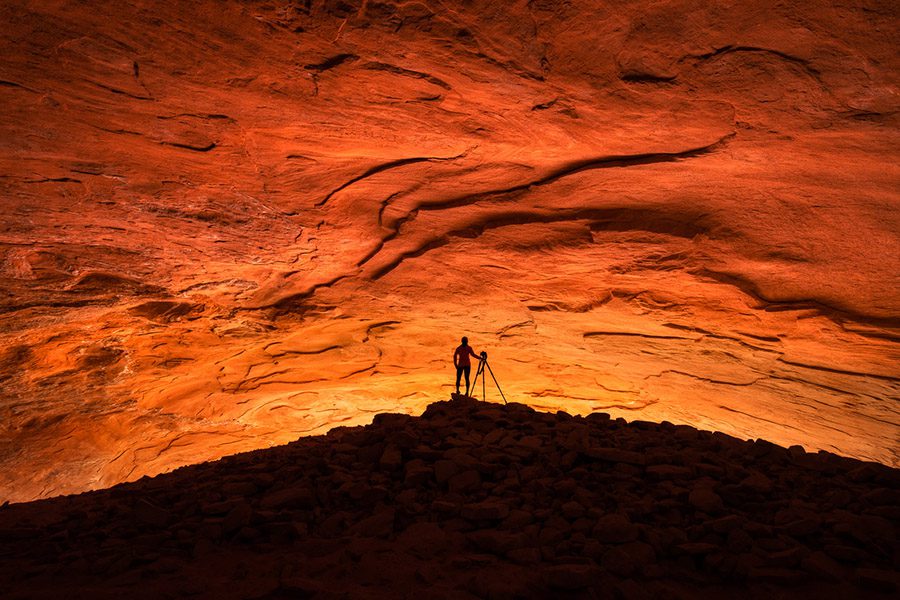 Itinerary
Day 6 (Sept 19): After an early sunrise shoot, we hike out to a photogenic canyon complete with trees, clear running water, a reflecting pool, and towering walls. We shoot sunset at an area with very unique striped sandstone formations!
Day 7 (Sept 20): We shoot sunrise at a stunning group of small hoodoos. We enjoy our final breakfast and start the return journey back to the marina. We unload the boat and the workshop will conclude no later than 3PM.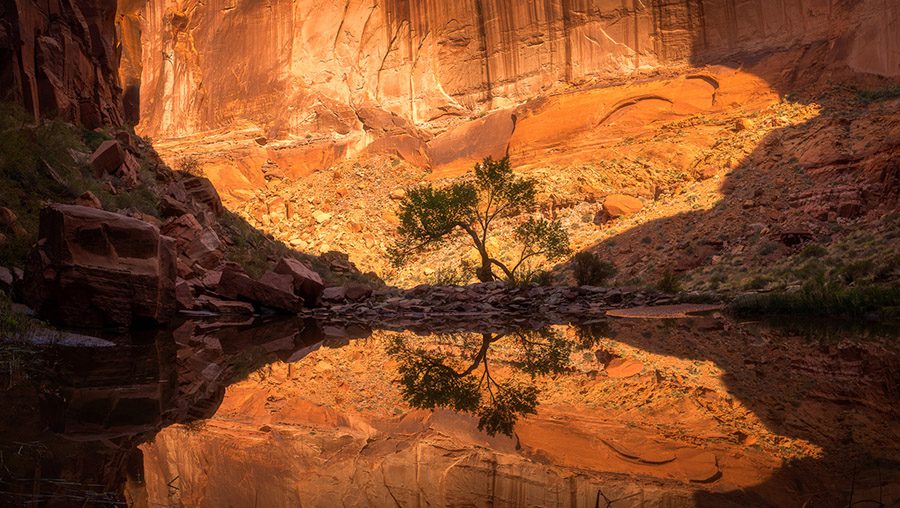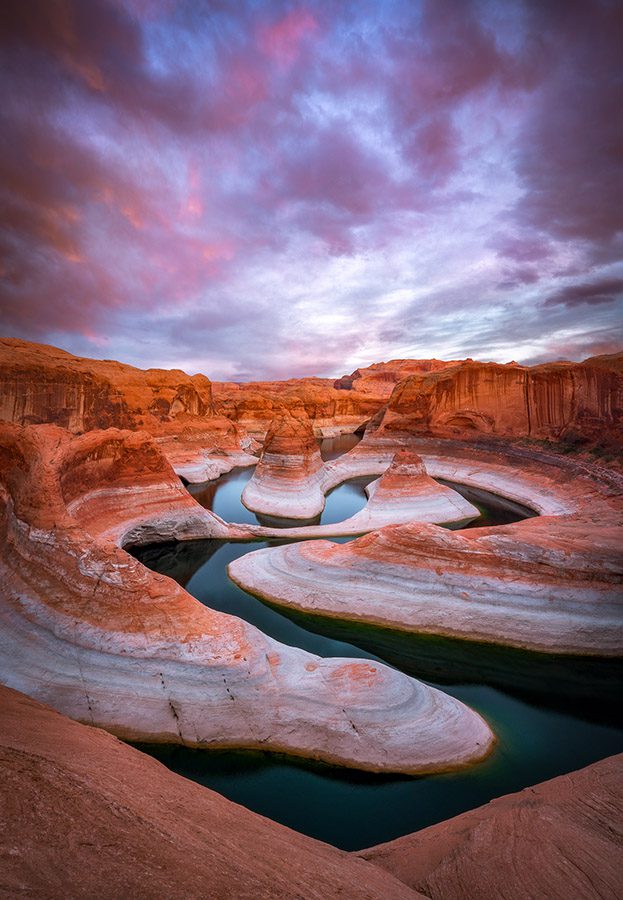 Logistics
Plan your travel so that you are ready for our orientation in Page, AZ at 9AM on Sept 14. Our pre-trip meeting will be held at the Best Western View of Lake Powell Conference Room. Contour Airlines has inexpensive flights between Page, Phoenix, and Las Vegas. Alternatively, you can drive from Flagstaff, Phoenix, or Las Vegas. If you are coming in the night before or staying an additional night at the end, you will need to book your own lodging in or around Page, AZ.
We will provide all your meals, snacks, and non-alcoholic beverages during the workshop from Sept 14-20. Please let us know if you have any dietary restrictions ahead of time. We won't be providing alcoholic beverages, but feel free to bring your own! The workshop will conclude no later than 3PM on Sept 20th.
Fall is the perfect time to be out on Lake Powell. The summer crowds are gone and the heat is starting to dissipate. Temperatures are much more pleasant and you can still take a midday swim in the lake. It also tends to be much less windy on the lake during the fall months. However, we will take all necessary precautions should any inclement weather come our way.
We are licensed and permitted to operate in Glen Canyon NRA and carry the necessary insurance to ensure your safety and well-being. We will have several crew members helping with logistics so you can concentrate fully on your photography.
All participants on this trip should be in reasonably good physical condition. Although we aren't planning any long hikes on this trip, the uneven terrain, steep sandstone, and heat can make short hikes seem much harder. You should be comfortable walking around 2-4 miles per day while carrying your camera gear. Note that the hike up to Reflection Canyon is short but steep. Alternative shooting locations are possible should physical fitness, balance issues, or fear of heights prevent anyone from participating in this excursion.
Boat Details
62 ft Luxury Houseboat
2 Full Bathrooms with Indoor Showers.
4 Private Rooms with Queen Beds
Convertible Dinette and Sofa each with semi-private double bed.
Modern Kitchen and Common Area
Hot Tub and Slide
Flat Screen TV with Satellite & Stereo System
Upper Deck with Bar, Tables, and Additional Mattresses
2 Smaller power boats for accessing the side canyons and hiking excursions.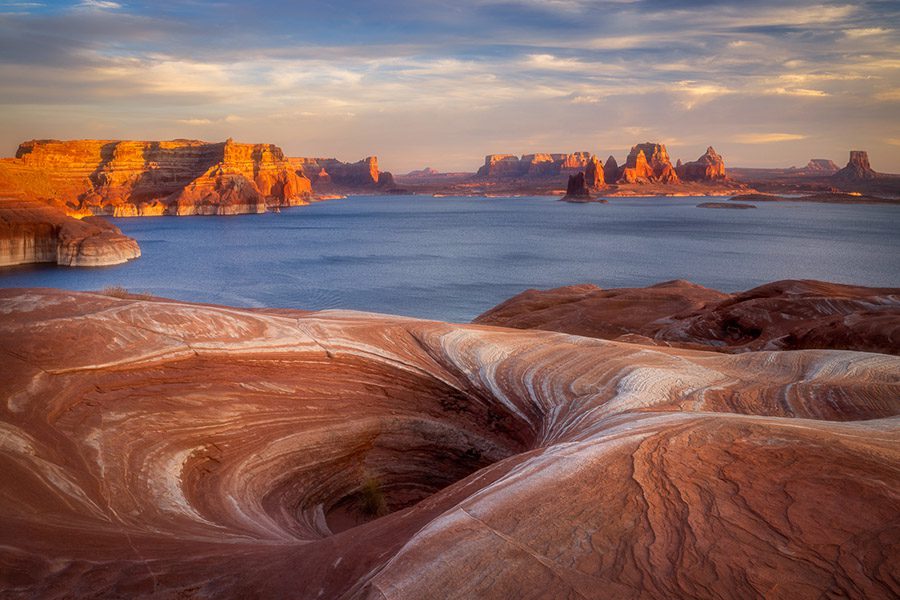 Take a Tour of the Houseboat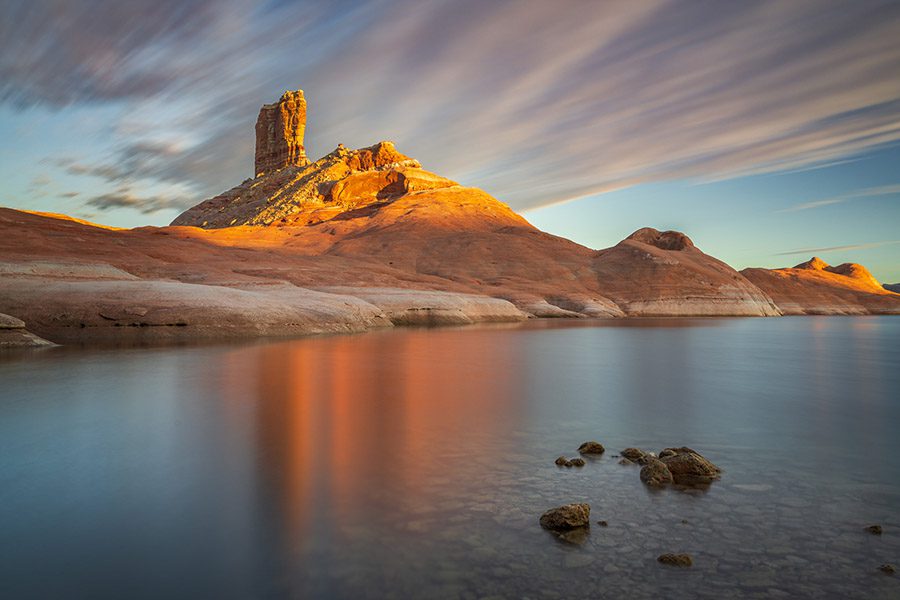 Sleeping Accommodations
When you check-out, you will be asked to select the sleeping arrangement you want. Depending on how many spots have already been booked, not all options may be available by the time you book. None of these options include a private bathroom.
There are 4 Private Rooms with Queen Beds. For those that want one of these rooms, there is a $600 surcharge. There is room to store your gear and personal belongings under the bed.
2 Semi-private double beds in the central common areas (fold-out sofa and dinette). For those that want these beds, there is a $300 surcharge.
Everyone else will sleep on mattresses on the top deck. This is included in the base price.
Pricing
$5400/Person
Save $300 With Our Loyalty Program!
Trip Includes:
7 Days / 6 nights aboard the houseboat. Private and semi-private rooms add an extra surcharge (see Sleeping Accommodations Section above)
All meals, snacks, and non-alcoholic beverages.
Small boat transportation for side excursions.
All entrance fees
Photography guiding and post-processing training.
Trip Does NOT Include:
Transportation to/from your home to Page, AZ.
Pre/Post Workshop Hotel Accommodations
Instructor/Staff Gratuities
Alcoholic beverages
When you complete the checkout process, you will be given the option to either pay the full amount or put down a 50% deposit.  If you pay the deposit, the remaining amount will be charged 90-days prior to arrival to the credit card we have on file.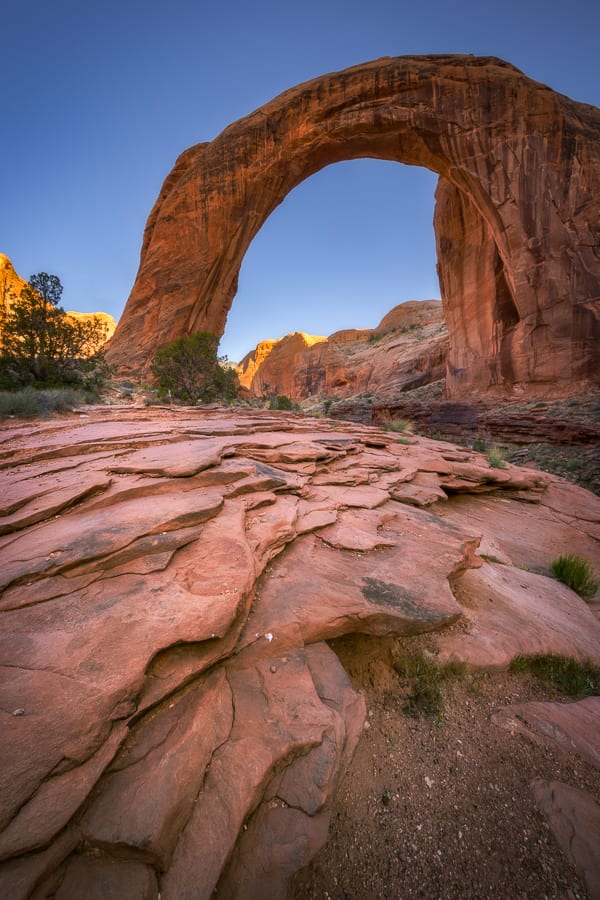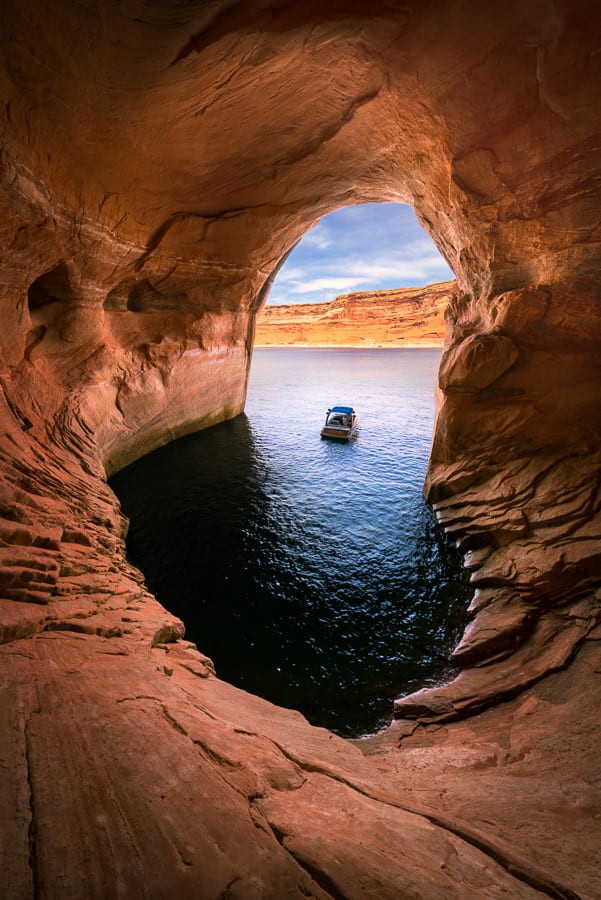 Recommended Camera Gear
A midweight tripod you can hike with.
Digital SLR or Mirrorless Camera Body. Two camera bodies will prevent excessive lens changes.
Wide Angle Lens in the range of 16-35mm or wider. An ultra wide angle lens can be especially useful.
Mid-range zoom lens in the range of 24-70mm.
Telephoto lens of any length.  We find a 100-400mm to be especially useful.
Bring circular polarizer filters for your wide angle and mid-range lenses. Bring any ND filters if you have them for creating long exposures.
Extra batteries, memory cards, and cleaning supplies. Don't forget to bring your battery chargers and cords!
Remote cord for your camera.
Dry bag to hold your gear while in small boats.
Laptop if you want to back up your photos or work on post-processing.
Personal Gear List
Sturdy hiking footwear, hiking socks, and long pants.
Several changes of clothes and socks.
Comfortable backpack that can carry your camera gear and tripod.
Overnight toiletries, sunscreen, hat and sunglasses.
Swimsuit (for the lake or the hot tub)
A rain jacket and some warm layers since it can get cold at night.
Warm gloves and hat.
Headlamp
Water bottle or hydration bladder.
Extra footwear that you can get wet and muddy. This can include water shoes, sandals, or old tennis shoes. There may be places with deep mud that we may have to hike through. Neoprene socks can come in handy.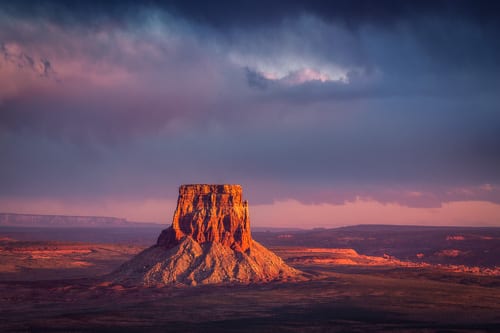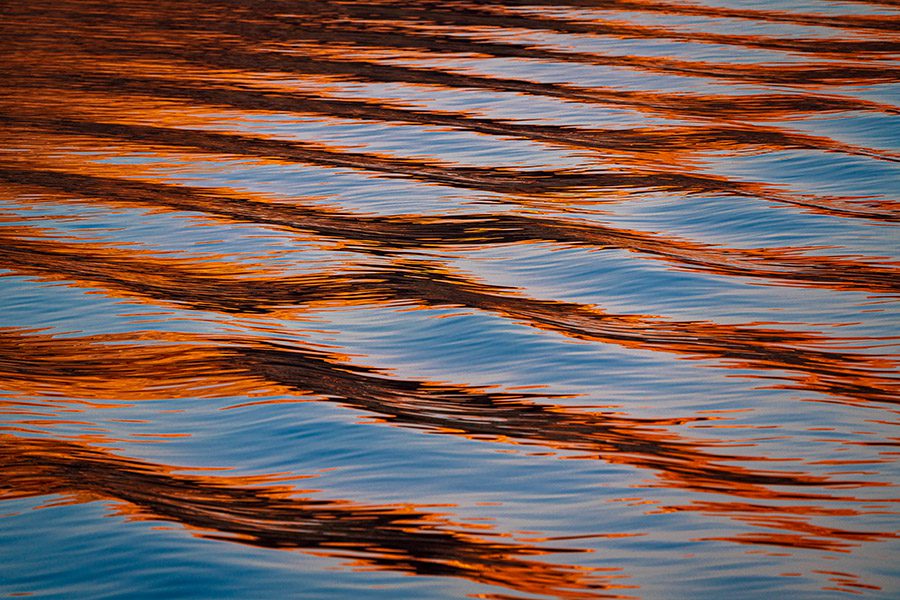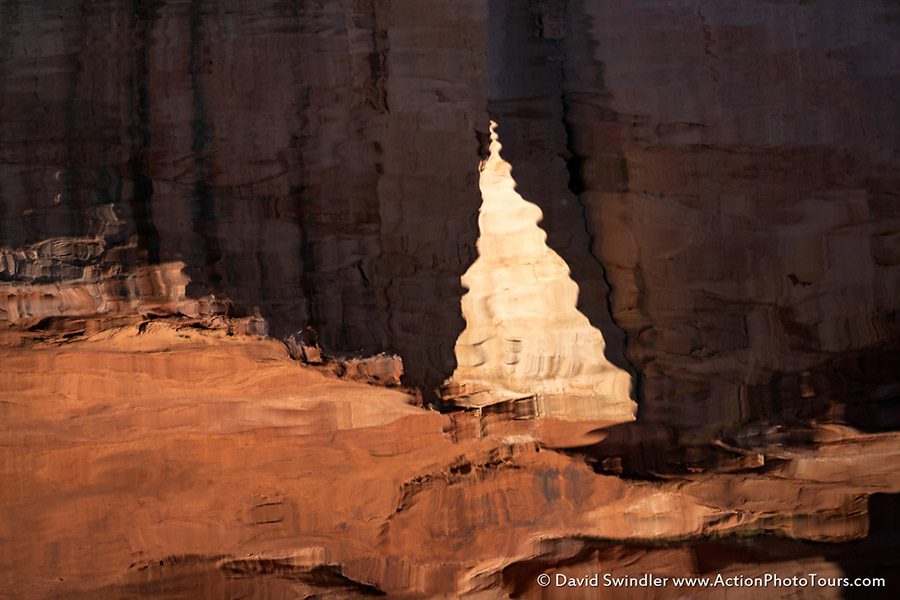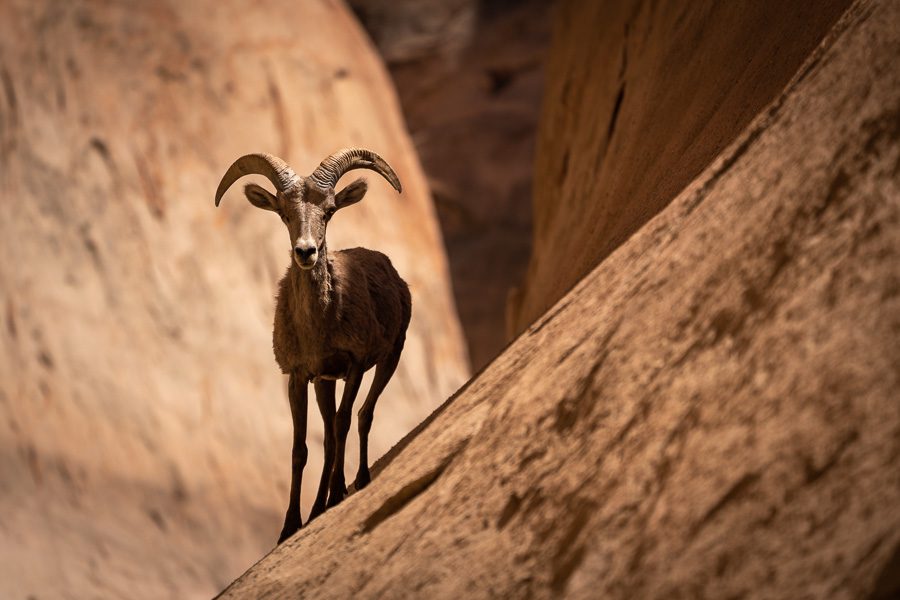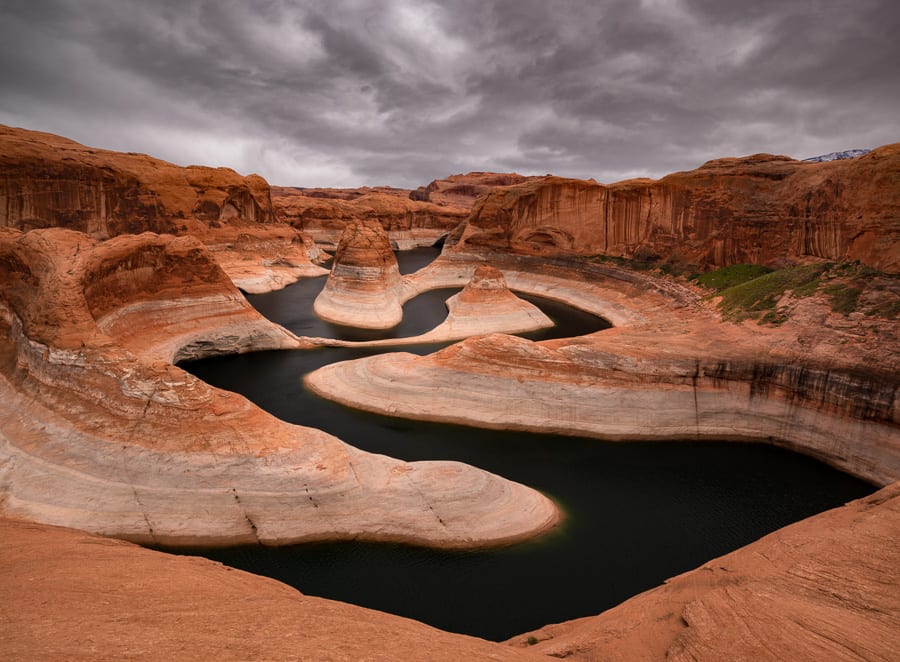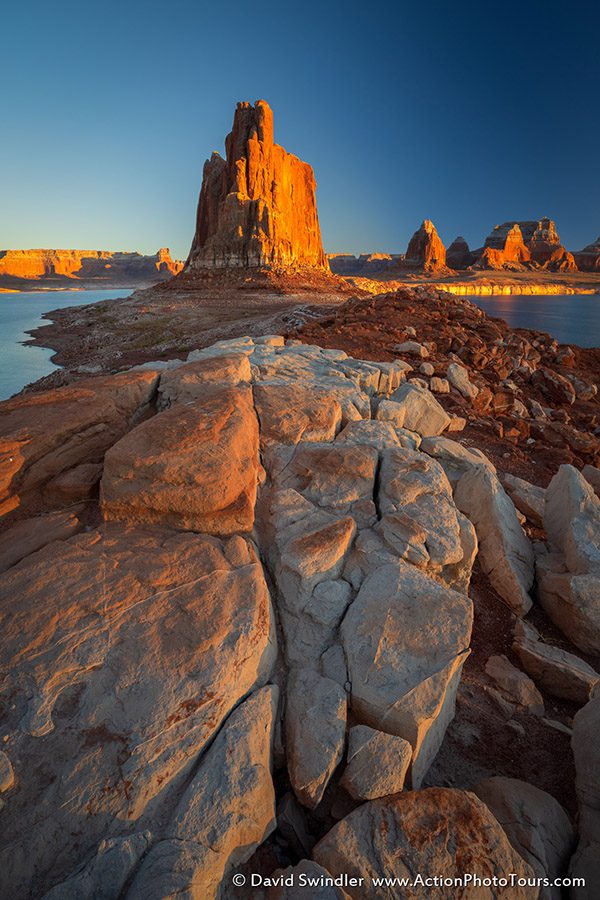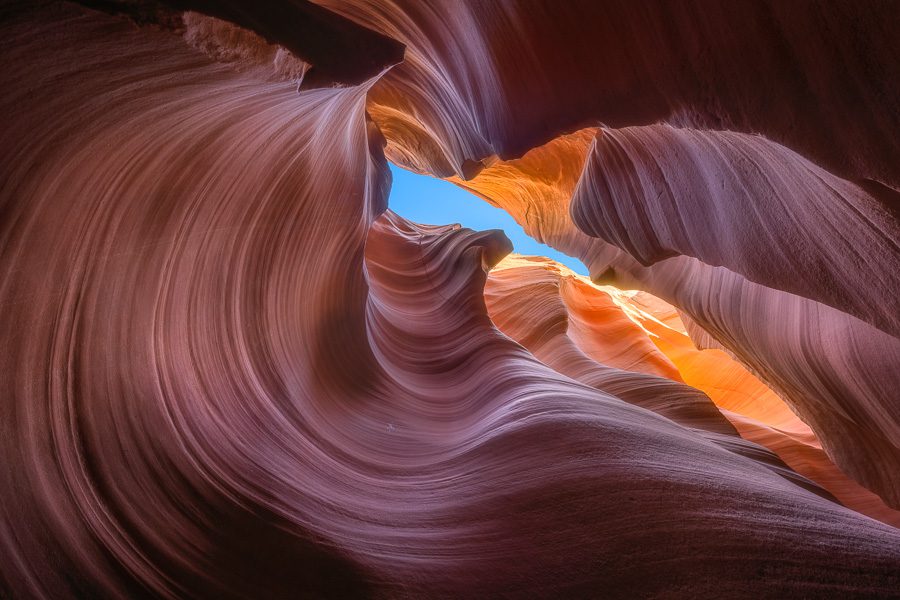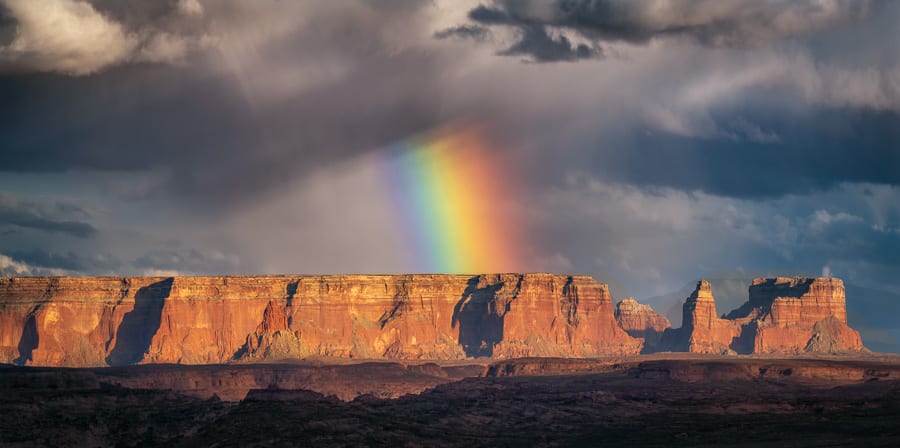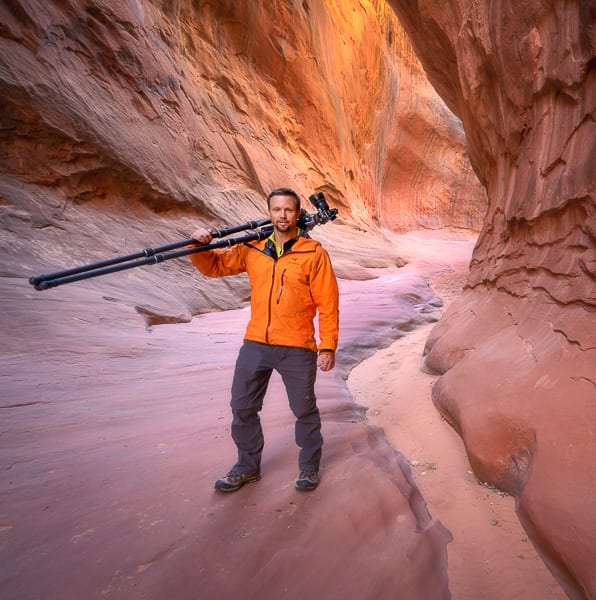 David Swindler
Founder - Photography Instructor
David Swindler is an award-winning landscape and wildlife photographer. Among others, he has been recognized by the International Photography Awards, Siena International Photo Awards, Sony World Photography Awards, International Landscape Photographer of the Year, and National Geographic. He received a degree in chemical engineering and worked in the semiconductor industry specializing in optics and photolithography. In 2014, he left his day job to follow his true passion. He has traveled to some of the most remote regions of the world and has extensive experience photographing a wide variety of subjects and conditions. As the founder of Action Photo Tours, he finds great satisfaction in helping others learn photography, especially in the wild desert environment near his home in Kanab, UT. David is an expert in night photography and loves to get out and shoot the starry night skies.
Gallery    Awards and Media Coverage
Having guided photo tours for years, David is very familiar with many different types of cameras.  He is a master with light and composition. But most importantly, his dedication to his clients is what really sets him apart! But don't take our word for it - read what others are saying: Trip Advisor.
Nickolas Warner
Photography Instructor
Nickolas Warner is an award-winning photographer with recognition by the Epson Pano Awards, International Landscape Photographer of the Year, and Outdoor Photographer. He has a particular interest in extreme and unusual locations.  His travels have taken him to some fascinating locations, but the American Southwest is his favorite place to photograph.
Nickolas spent the past decade guiding in Alaska, where he provided instruction on photographing the aurora borealis, and shared his knowledge of the far north's rugged terrain and resilient wildlife.
When not guiding, Nickolas enjoys long distance hiking and extended backpacking trips through remote wilderness areas.
Nickolas's portfolio can be found at Nickolas Warner Photography