Oct 13-19, 2024 - Sold Out!
Jagged mountain peaks, serene lakes, breathtaking vistas, charming villages and mesmerizing golden colors-- this is Fall in the Italian Dolomites! On this 7 day adventure, you will capture breathtaking splendor and enjoy mouth-watering cuisine. We have arranged specialized vehicles to take us up to the Seceda Ridge for sunrise. Some locations will require moderate hiking on maintained trails. Hotels are included and we'll be based at 3 different locations. Join us and be ready to come home with magnificent images and satiated palettes!
5 Students per Instructor
Max 10 Students
David Swindler
Sam Scicluna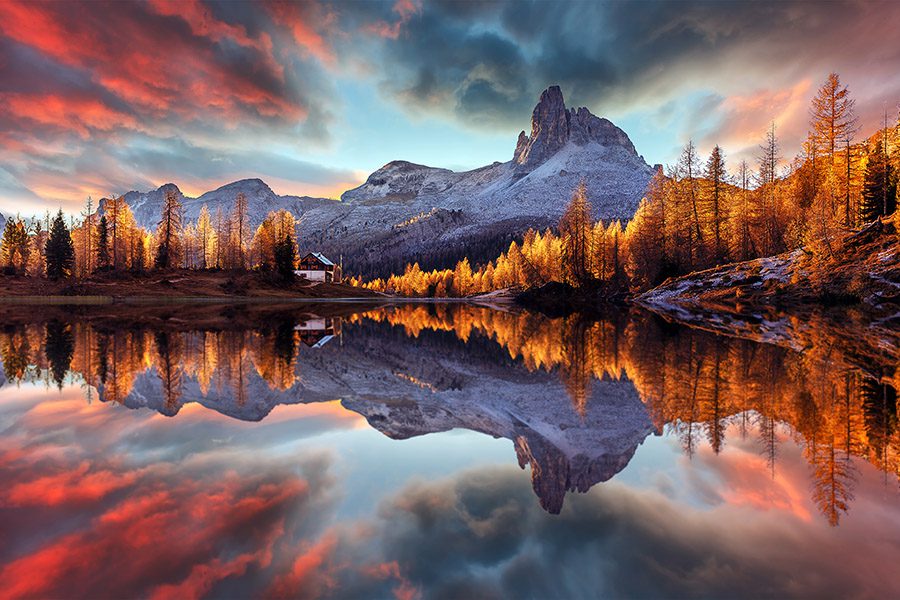 Highlights
The Dolomites cover more than 300,000 acres in Northern Italy.  The jagged, rocky peaks and charming mountain villages make it a true photographer's paradise.
Dates are timed for prime autumn colors and the opportunity to capture the full moon over the mountains.
Special 4x4 vehicle access to both the Seceda Ridge and a beautiful alpine lake the following day for sunrise.
Overnight lodging included in charming and well appointed valley hotels.
Learn many new photography skills from pros David Swindler and Sam Scicluna.
Post-processing and image critique will be scheduled throughout the workshop.
Itinerary
After you sign up for the workshop, you will receive a detailed pdf with a more detailed itinerary and travel information. We will also hold a zoom meeting with all participants when we're a couple months out.
Day 1: After pick-ups at the airport, we head into the heart of the Dolomites. We enjoy lunch and photograph one of the most magnificent lakes in the Dolomites, characterized by emerald green water with stunning mountains in the background. We then check in to our hotel for the next 2 nights before heading out on our sunset shoot.
Day 2: We get up extra early for our private 4x4 mountain taxi to the Seceda Ridge. Without the taxi, this would be a VERY long hike. This knife-edge ridge offers spectacular 360-degree views of the surrounding mountains.  You'll be busy pressing that shutter button!  We take the taxi back down the mountain for breakfast. That afternoon and evening we visit two iconic churches surrounded by fall colors as the peaks behind them light up with the golden rays of sunset.
Day 3: It's another early morning as we shoot sunrise at one of the highest alpine pastures in all of Europe! Dotted with rolling hills, old cabins, and lone trees, you'll find your perfect foreground to complement the mountains. We head back to the hotel and hit the road after breakfast.  After getting settled in our next hotel, we drive up to the awe-inspiring Tre Cime, one of the most recognizable mountains in the world. We'll spend the afternoon and evening hiking and shooting around this area.
Day 4: We take another 4x4 mountain taxi to an alpine lake surrounded by golden larch trees. The calm water produces mirrorlike reflections of the jagged mountains as rosy light illuminates the scene. In the afternoon, we do a short hike to another mountain lake in hopes of a beautiful sunset.
Day 5: Our sunrise shoot takes place at yet another iconic location in the Dolomites with gigantic rock pillars pushing their way towards the heavens and golden larch trees. After breakfast we stop at a couple more lakes and then hike to a small ridge with amazing views of the nearby mountain peaks. If we're lucky, we'll also see the full moon rising!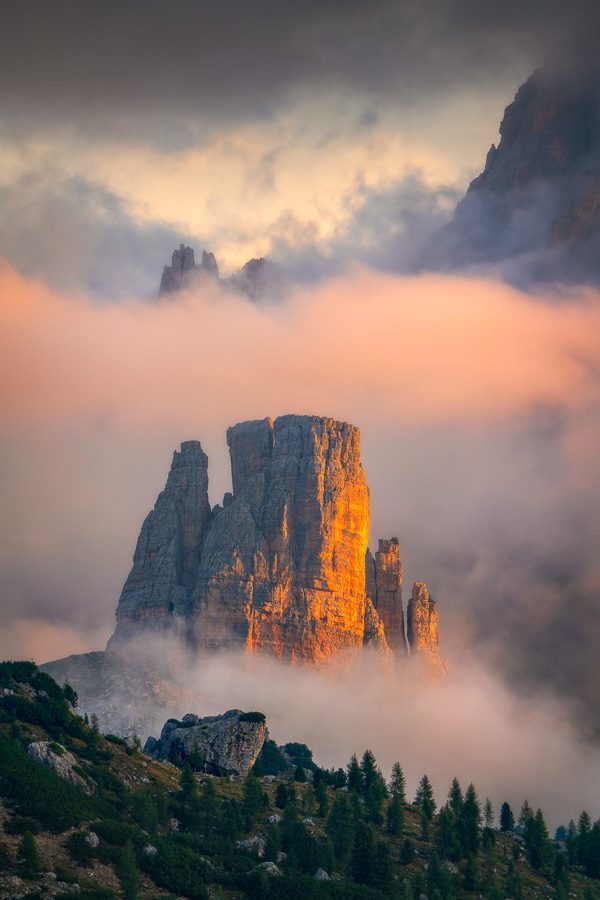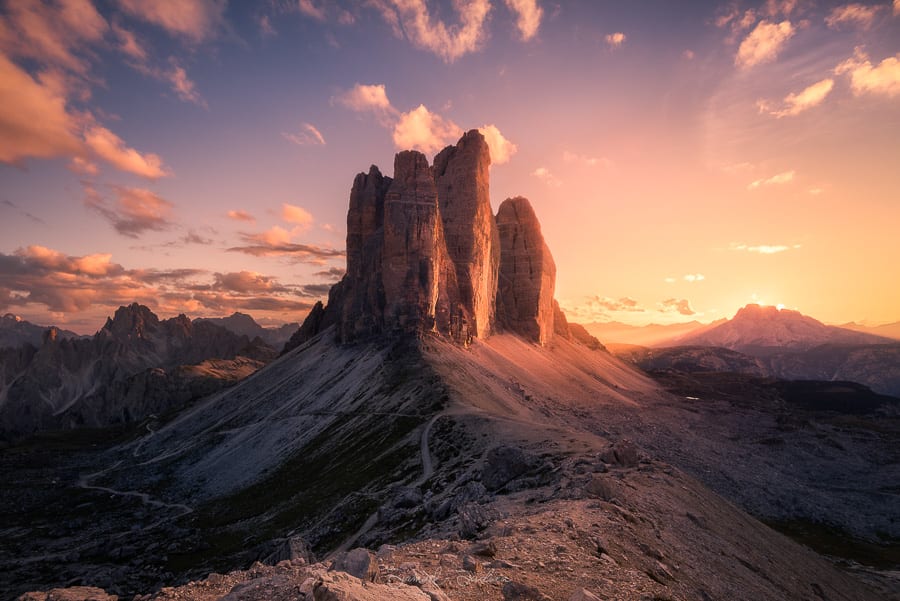 Itinerary, Cont.
Day 6: For sunrise we drive high up over a mountain pass.  A short hike takes us to a perfect reflecting pool with the perfect first-light panorama of mountain peaks. Telephoto shots are also very nice here, especially with the full moon. We return to the hotel and hit the road towards our next destination. There will be many opportunities for photography along the way. We check in and head up over the pass for our sunset shoot.
Day 7: It's hard to believe it's our last day together. We go back out to capture another beautiful reflection shot with massive mountains in the background. The sky lights up and we get an incredible show! After breakfast we pack our bags and head back towards Venice. We will be back at the Venice Marco Polo Airport no later than 3PM.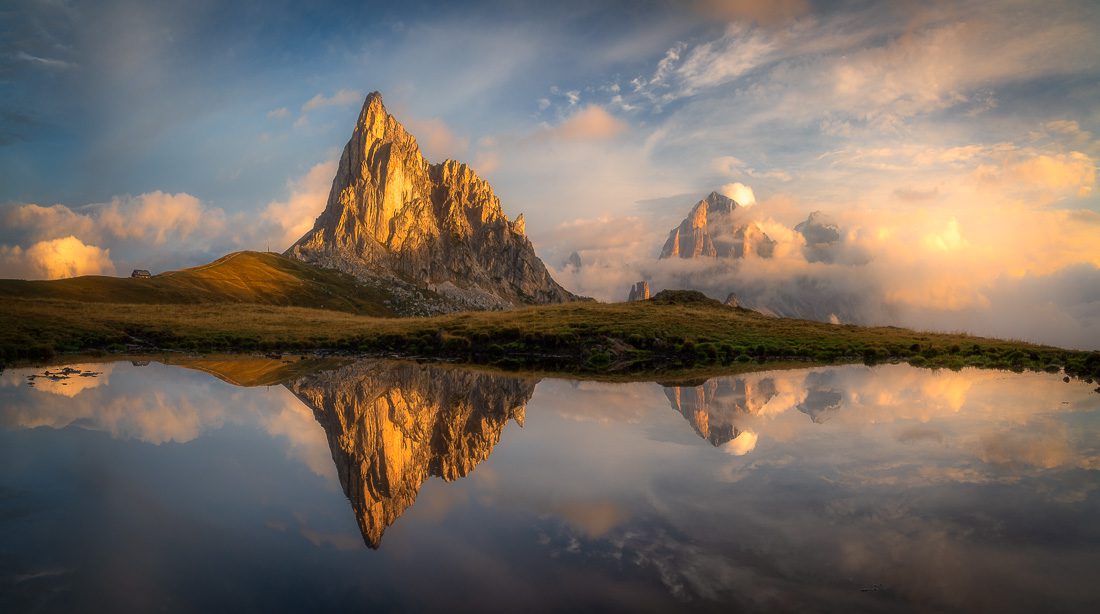 Logistics
This workshop is rated Moderate for physical activity.  We aren't planning any long hikes, but due to the rough, uneven terrain, and high altitudes, you need to be in good health with an above average level of fitness. Make sure you are comfortable hiking 2-3 miles with your camera gear and tripod.
We will pick everyone up on the morning of Oct 13th either at the Venice Marco Polo Airport or a hotel near the airport.  If you arrive a day early, you will need to book your own accommodations. There are many public transportation options between the airport and the city of Venice if you want to venture out on your own.  You can plan your return travel for anytime after 3PM on Oct 19th
We will be staying at nice hotels in the valleys.  Double occupancy lodging is included in the base price.  Single occupancy rooms are available for an additional fee.  Please see the Pricing section below. If you book close to the workshop dates, single rooms may not be available.
After registering, we'll send you a detailed pdf with more itinerary details, travel logistics, packing lists, and so forth. We'll schedule a pre-workshop zoom meeting with all participants 2-3 months out.
We highly recommend that each participant purchase their own travel and health insurance to cover anything unexpected. We have partnered with Squaremouth, a website that allows you to compare policies from multiple providers.  If you choose not to purchase travel insurance, you are liable for any unrefundable expenses and personal medical costs.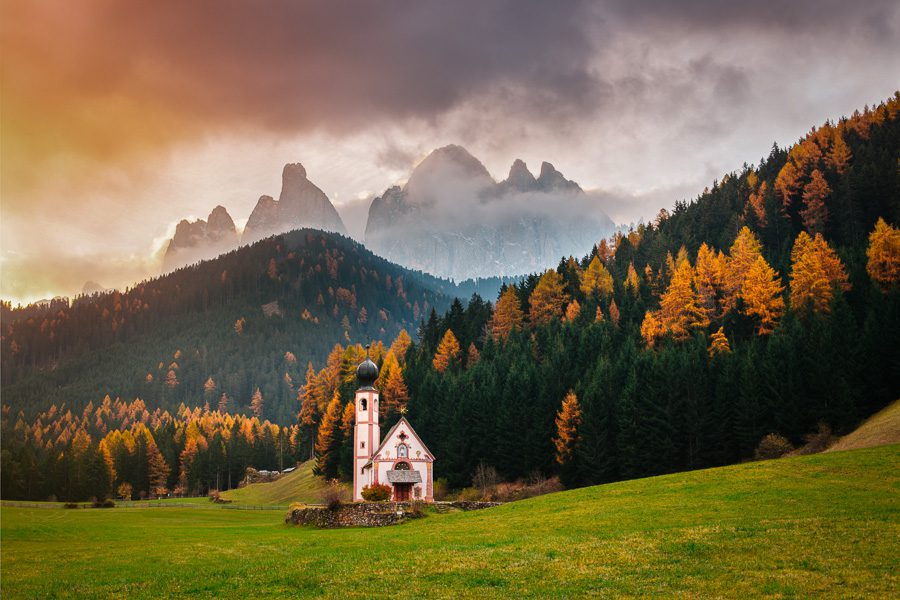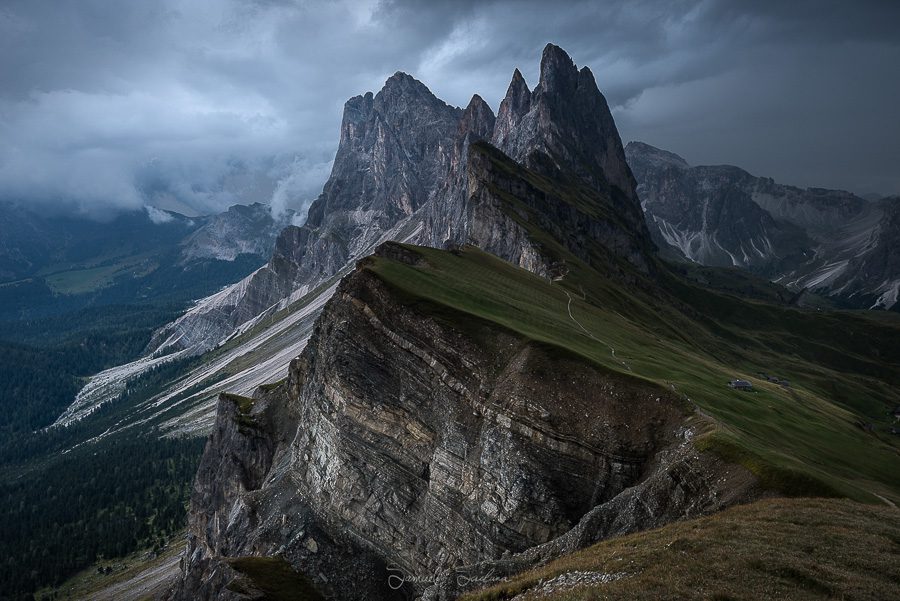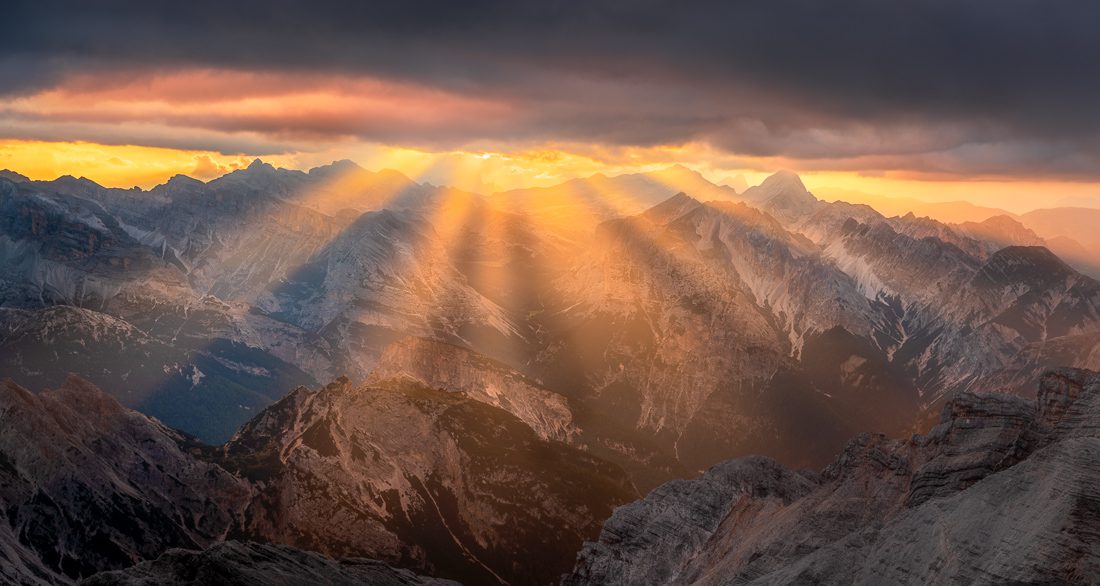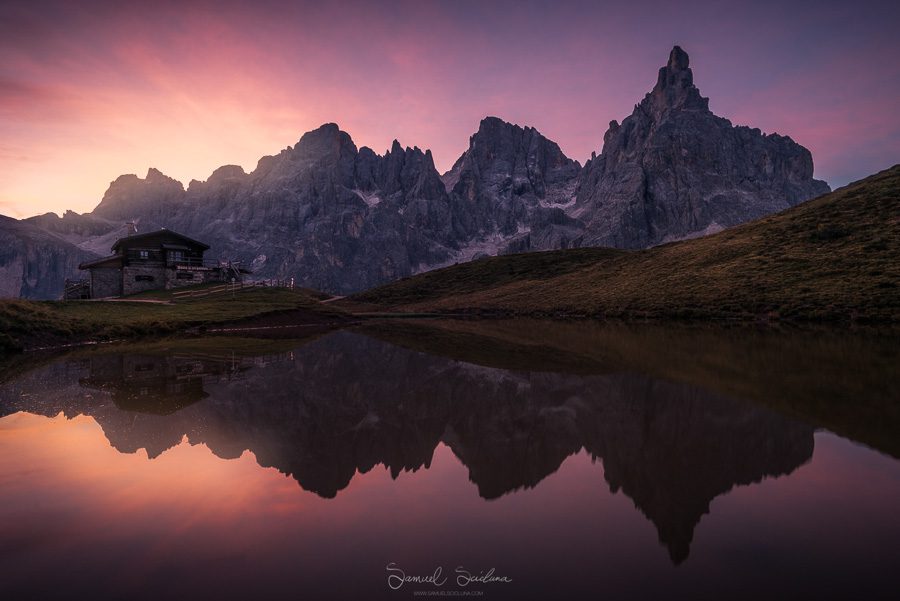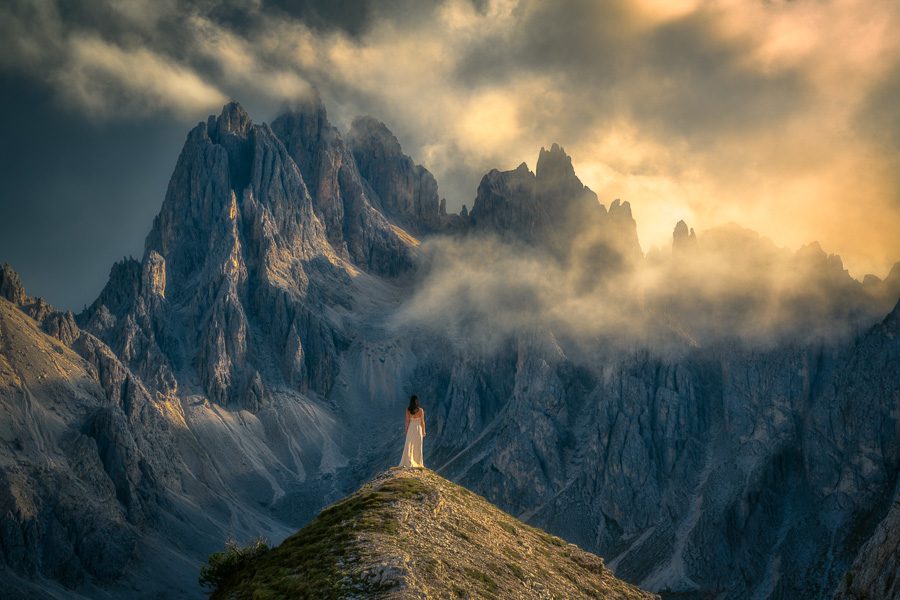 Pricing
$5500/ PERSON + TAX
Trip Includes:
7 nights double occupancy lodging in hotels.  Single rooms may be available for an additional $800/person.
Breakfast at all accommodations.
All ground transportation throughout the workshop.
Airport pickup and drop-off.
Two days of 4x4 private mountain taxis for sunrise shoots.
Park entrance fees
In-field photography instruction
Post-processing and image critique
Pre-workshop zoom meeting
Trip Does NOT Include:
Flights to and from your home to Venice.
Lunch, dinner, snacks and beverages.
Gratuities for Instructors and Drivers.
When you complete the checkout process, you will be given the option to either pay the full amount or put down a 50% deposit.  If you pay the deposit, you will be sent a payment link for the remaining balance approximately 90 days prior to the workshop. Since this workshop is an international collaboration, there are no discounts for Loyalty Members.  See the full Terms and Conditions.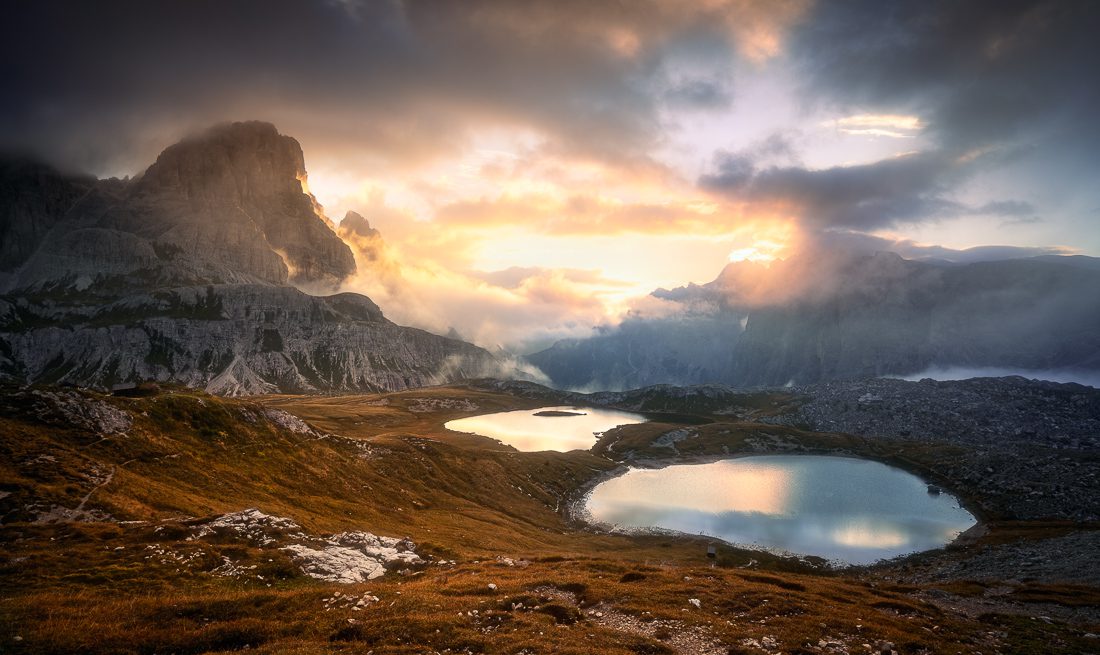 Recommended Camera Gear
Digital SLR or mirrorless camera body.
Remote shutter release.
Wide angle lens in the 16-35mm range or wider.
Mid-range zoom lens in the range of 24-100mm.
Long telephoto zoom lens in the 70-200 or 100-400mm range.
Tripod and L-bracket for your camera.
Circular polarizers and ND filters will come in handy.  If you like shooting with grads, bring them along.
Backpack to carry your camera gear.
Extra batteries, memory cards, and cleaning supplies.
Laptop if you wish to backup your photos or do any post-processing.
Personal Gear List
Waterproof and windproof shell.
Waterproof pants
Insulated jacket
Warm fleece layers
Thermal underlayers
Sturdy footwear and long pants.
Casual clothing for dinners and lunches
Headlamp
Sunscreen, Sunglasses, Sun Hat.
Water bottle.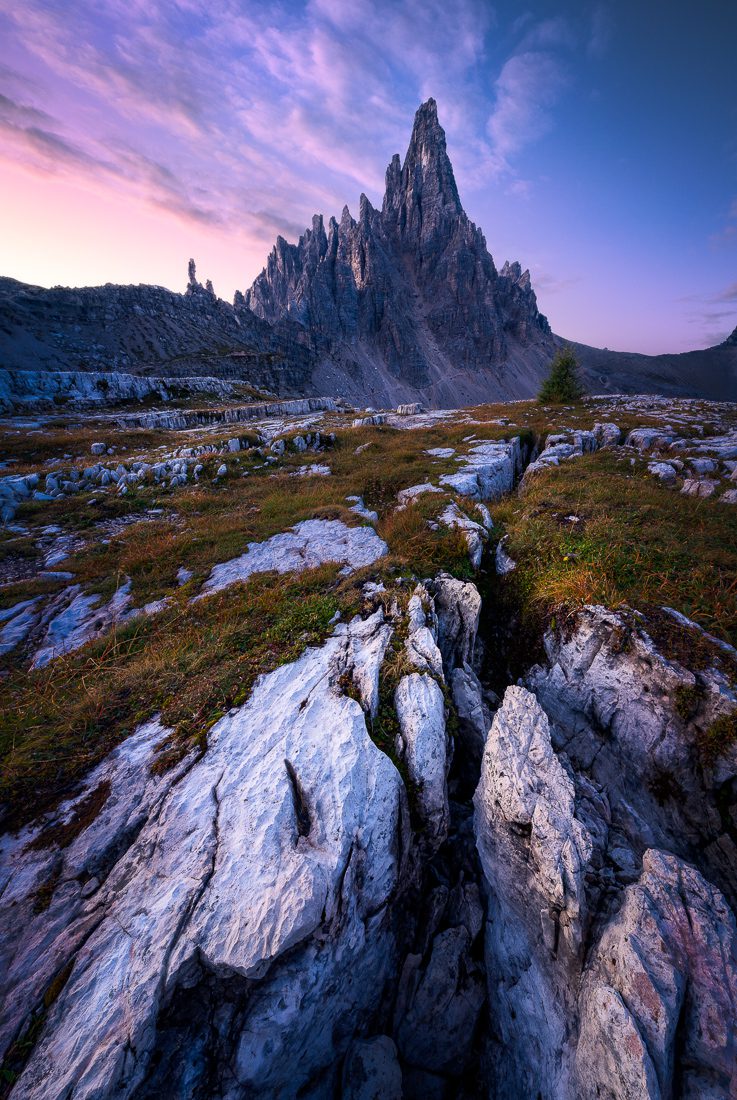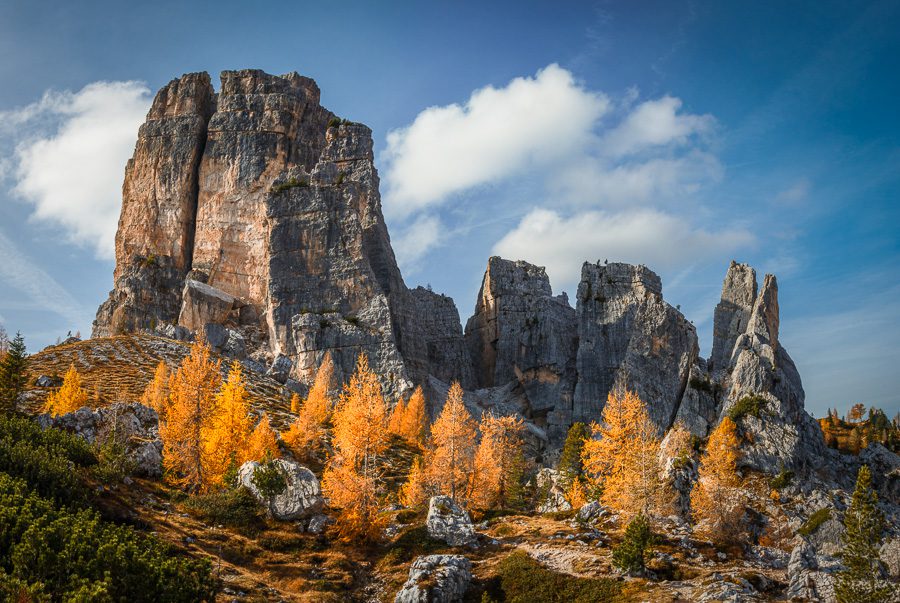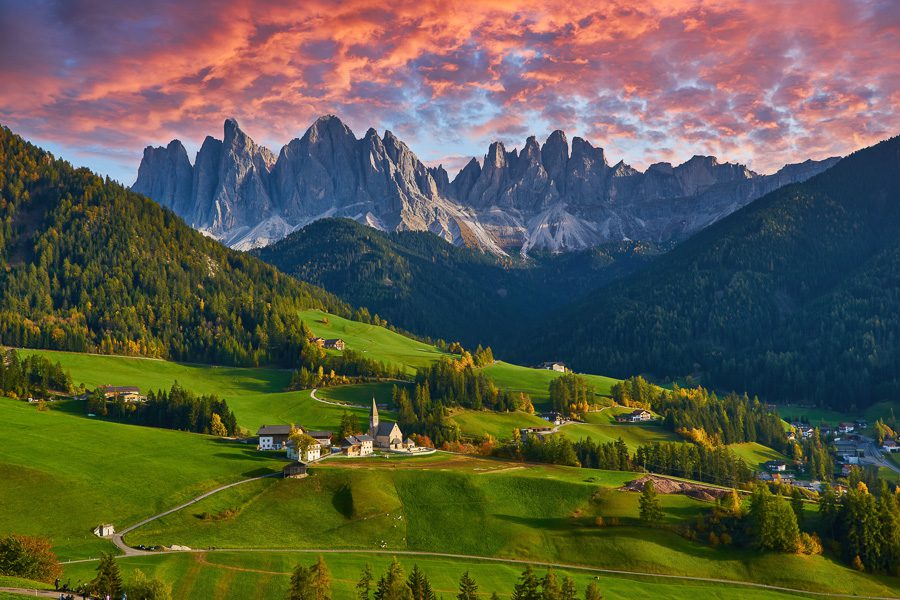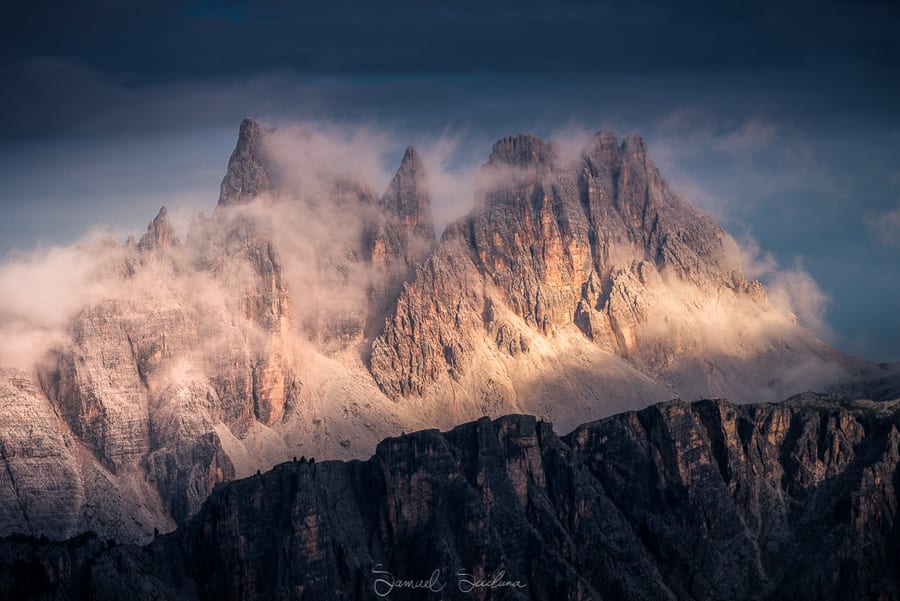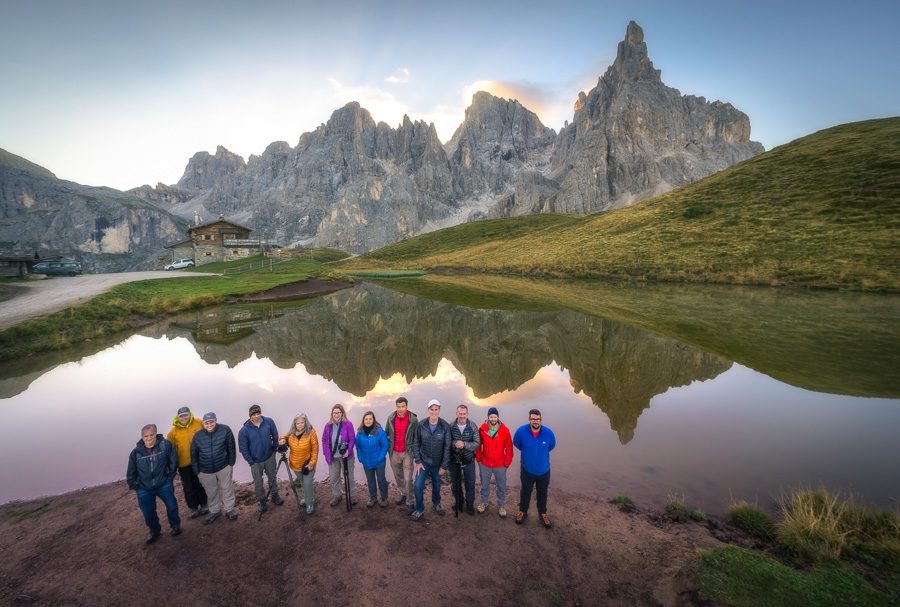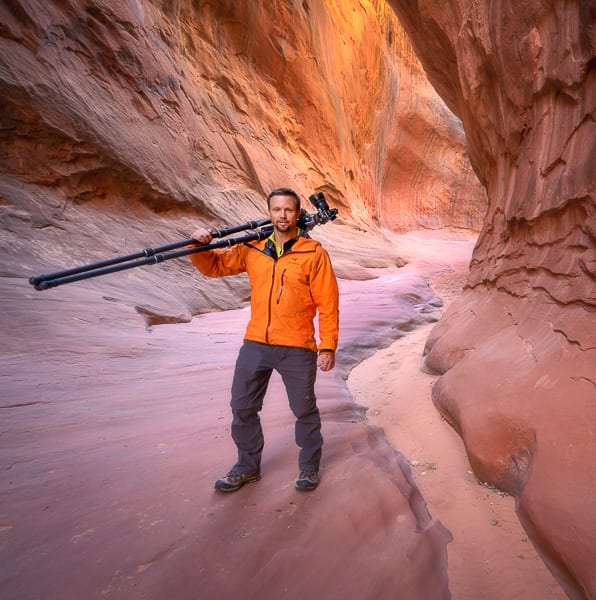 David Swindler
Founder - Photography Instructor
David Swindler is an award-winning landscape and wildlife photographer. Among others, he has been recognized by the International Photography Awards, Siena International Photo Awards, Sony World Photography Awards, International Landscape Photographer of the Year, and National Geographic. He received a degree in chemical engineering and worked in the semiconductor industry specializing in optics and photolithography. In 2014, he left his day job to follow his true passion. He has traveled to some of the most remote regions of the world and has extensive experience photographing a wide variety of subjects and conditions. As the founder of Action Photo Tours, he finds great satisfaction in helping others learn photography, especially in the wild desert environment near his home in Kanab, UT. David is an expert in night photography and loves to get out and shoot the starry night skies.
Gallery    Awards and Media Coverage
Having guided photo tours for years, David is very familiar with many different types of cameras.  He is a master with light and composition. But most importantly, his dedication to his clients is what really sets him apart! But don't take our word for it - read what others are saying: Trip Advisor.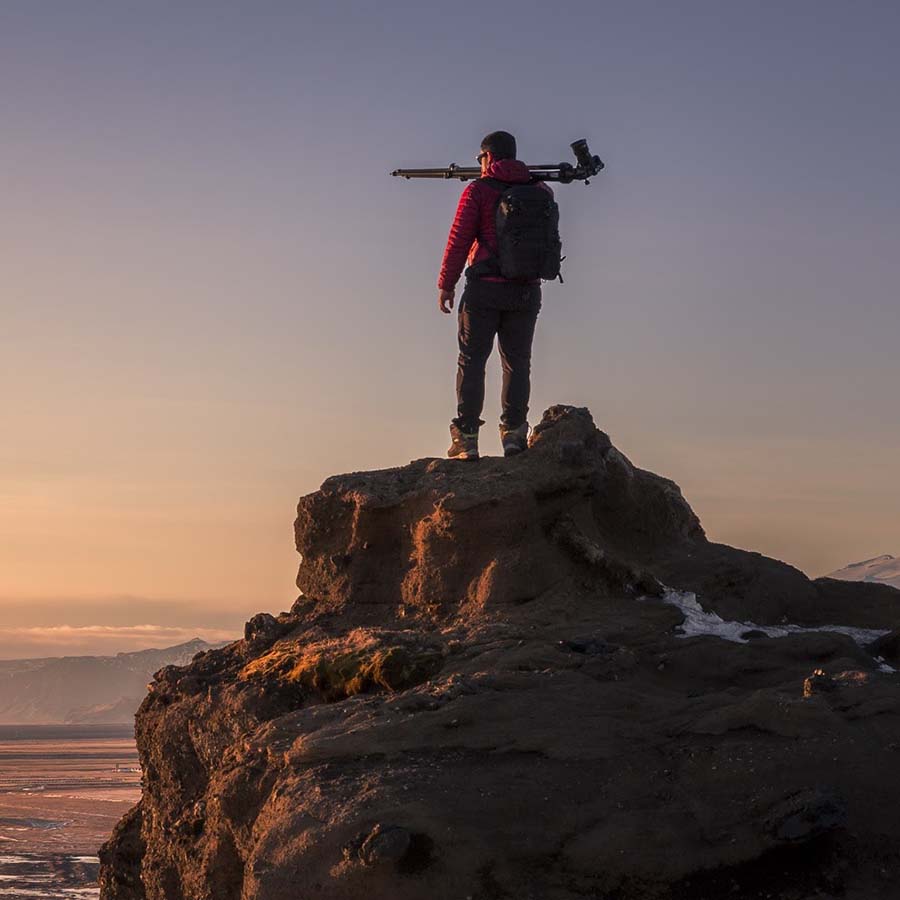 Samuel Scicluna
Growing up on the island of Malta, Samuel has always felt a special bond with the sea, and this is where his passion for photography began.
In 2014, Samuel went on an expedition to Mount Etna and later that year also climbed Monte Rosa.  Spending time in the mountains  sparked an interest in landscape photography, and he found himself longing for ethereal vistas and majestic mountains.
Through his extensive travels, Samuel has  expanded his portfolio to include cityscapes and astrophotography.
Samuel loves the outdoors, and spends his free time camping, hiking, climbing, and exploring new locations.
See more of Sam's work at his Website.