May 23-27, 2023 - Sold Out
Venture into the land of towering giants on our Redwoods Photo Workshop!  Dates are timed for best chances for fog and rhododendron blooms.  When we're not in the forest, we'll be photographing the coastline, lighthouses, and wildflower filled meadows.  You'll capture intimate forest scenes along with grand vistas.  Post-processing and image critique sessions will help make the most of your images. Come experience the magic of the redwood forests!
Want more?  Extend your trip with our Central Oregon Coast or Southern Oregon Coast Workshops!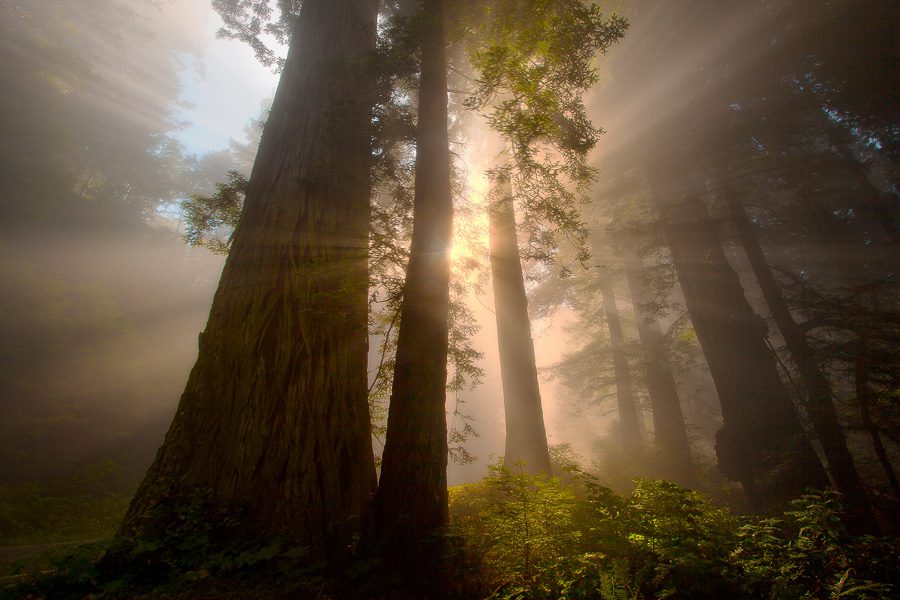 Highlights
Photograph rugged coastlines, old-growth redwood forests, seastacks, cliffside vistas and abundant marine life. There is so much diversity to enjoy!
Dates are timed for some of the best photographic conditions in the forests and along the coast.  Hopefully we will get fog and wildflowers!
Learn many new photographic techniques from veteran Pacific Northwest photographer Kevin McNeal.
The exact workshop itinerary is kept flexible so we can make best use of the weather, tides, and current conditions.
Post-processing and image critique sessions will be scheduled throughout the workshop to help make the most of your images.
Itinerary
The exact itinerary will be kept flexible to account for the weather, tides, and current conditions. We will optimize our time for the best possible photography.  The itinerary below is just an example of what you can expect.
Day 1:  Meet at 2PM Crescent City, CA

for a mandatory introductory session. We'll cover logistics and many of the shooting techniques you will use throughout the workshop. After an early dinner we head straight to the redwood forests to photograph the rhododendron blooms.  After that we shoot sunset at a nearby lighthouse.  

Day 2:  We are in luck - a cool morning mist has settled over the forests.  As the sun breaks through the canopy, we are treated to fog beams all around us!  We capture some epic shots of the brilliant light display.  We head back to town and check out of our hotel.  We make our way down to Arcata where we'll spend the next 3 nights, stopping at various photo spots along the way.  After dinner we shoot sunset at a nearby beach.
Day 3:  We are up early again for another foray into the towering redwood forests.  We hike a few miles this morning and photograph a variety of forest scenes.  We head back to the hotel for a rest break and meet back up in the afternoon for a post-processing and image critique session.  In the evening we head back to the coast and are treated to a colorful sunset!
Day 4:  With wildflowers blooming, we shoot sunrise this morning in the open meadows.  With bluebird skies, we head back early and spend more time in the classroom today looking at your images and providing post-processing suggestions. We go back to the coast for our sunset shoot.
Day 5:  It's hard to believe this is our last day together!  And we are in luck with another foggy morning in the redwoods!  The workshop will end no later than 11AM.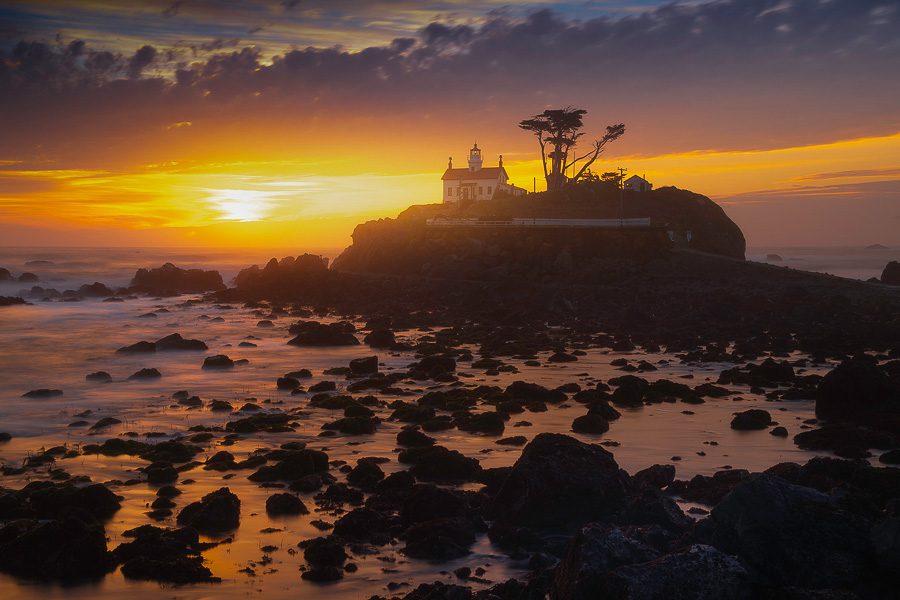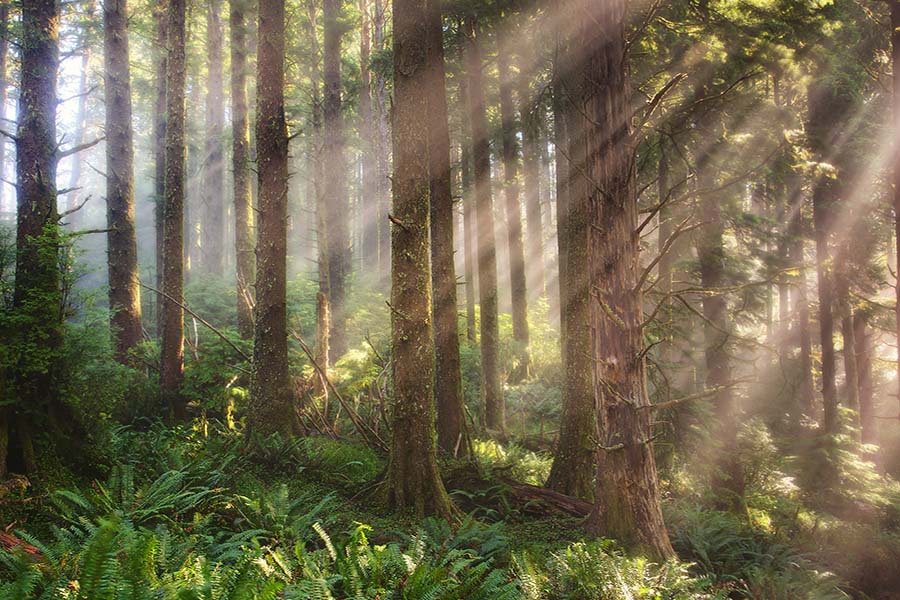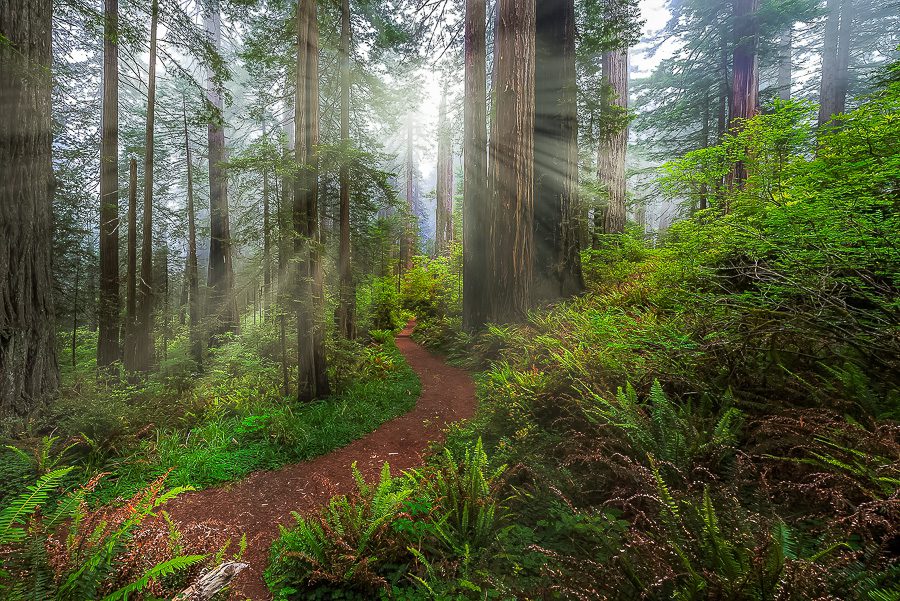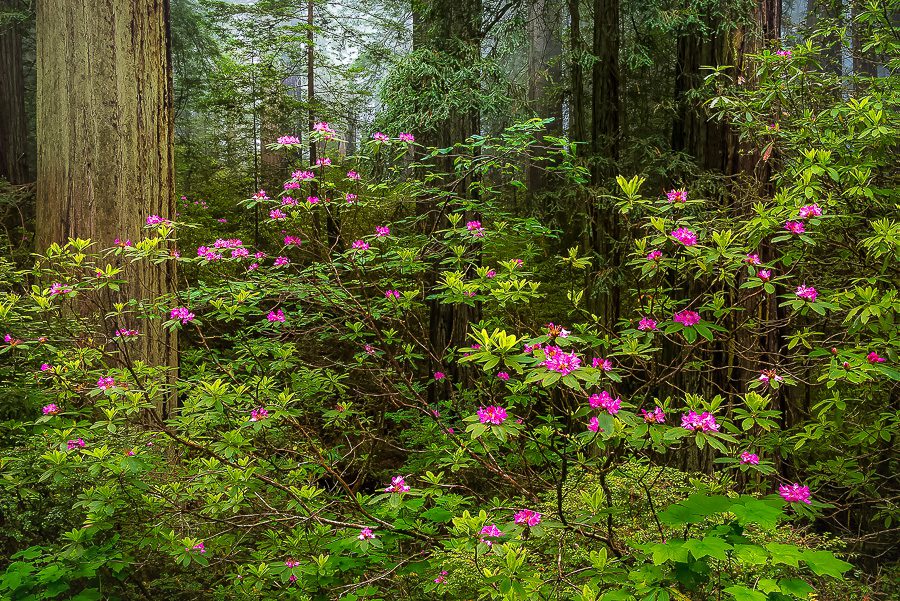 Logistics
Please arrive in Crescent City, CA prior to 2PM on May 23rd for our orientation session. Double occupancy hotel stays are included in the workshop fee.  Single occupancy is available for an additional fee (see Pricing section below).
Each participant is responsible for getting to Crescent City, CA on the first day. If you drive your own vehicle, you will drive from Crescent City to Arcata on Day 2.  That way you'll have your car once the workshop concludes to either make your way home, or spend some extra time exploring the area. If you don't have a vehicle, you can ride with us. Transportation will be provided for all workshop outings.
Everyone on this trip should be in reasonably good physical condition.  We aren't planning any long hikes but you should be comfortable walking 1-3 miles per day while carrying your photo gear.
Food is not included as part of the workshop.  You are free to bring your own food or eat at restaurants in town.  We will make food stops when we are driving between photo stops.
Since we are photographing so much along the coast, we recommend each participant bring a pair of muck boots or waders. Without those it is difficult to get shots close to the water without getting wet. A sturdy tripod is a must for photographing along the coast!
Temperatures are pretty mild in spring but it can get chilly along the coast, so come prepared with some warm layers and a jacket. Rain is not uncommon, so make sure you bring a rain jacket and backpack rain cover. An umbrella can come in handy, especially if we are shooting in light rain.  Please see the gear list further down.
Pricing
$2250/person + Tax
Join our Loyalty Program and Save 10%!!
Trip Includes:
4 Nights Double-Occupancy Lodging. Single Supplement Adds $400.
Ground Transportation During the Workshop
Park Entrance Fees
In-Field Photography Instruction
Post-processing and Image Critique
Trip Does NOT Include:
Transportation to/from your home to Crescent City, CA
Alcoholic Beverages.
Meals and snacks.
Instructor Gratuities.
When you complete the checkout process, you will be given the option to either pay the full amount or put down a 50% deposit.  If you pay the deposit, the remaining amount will be charged 90 days prior to arrival to the credit card we have on file.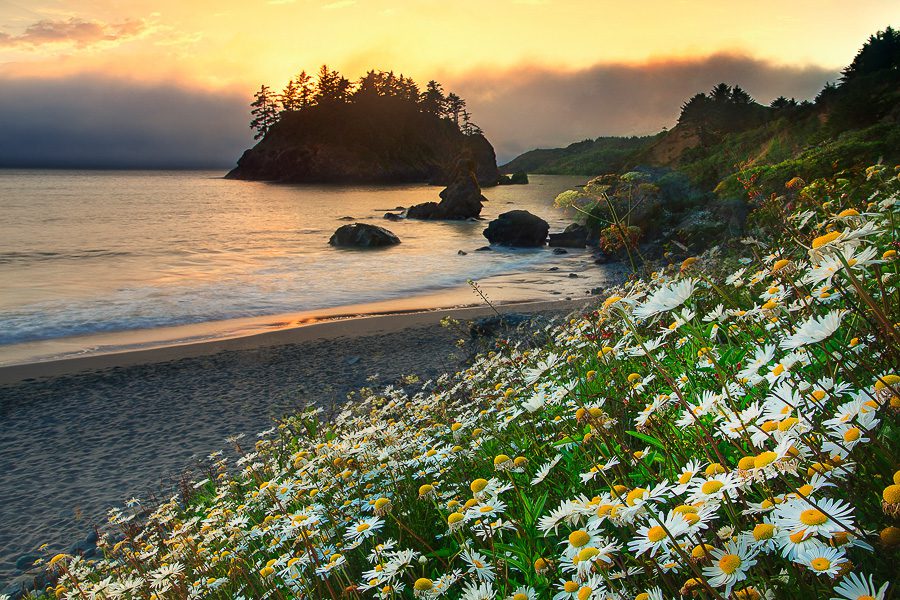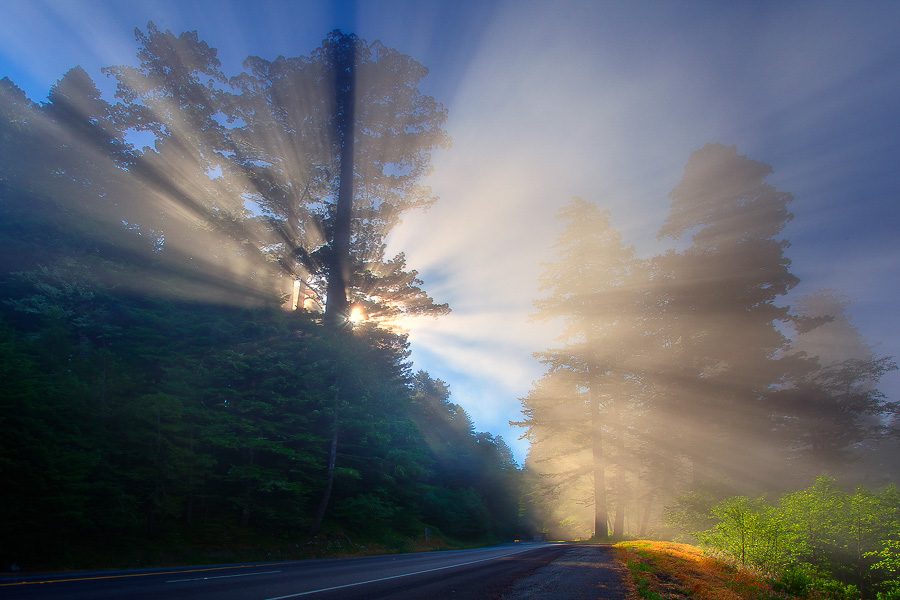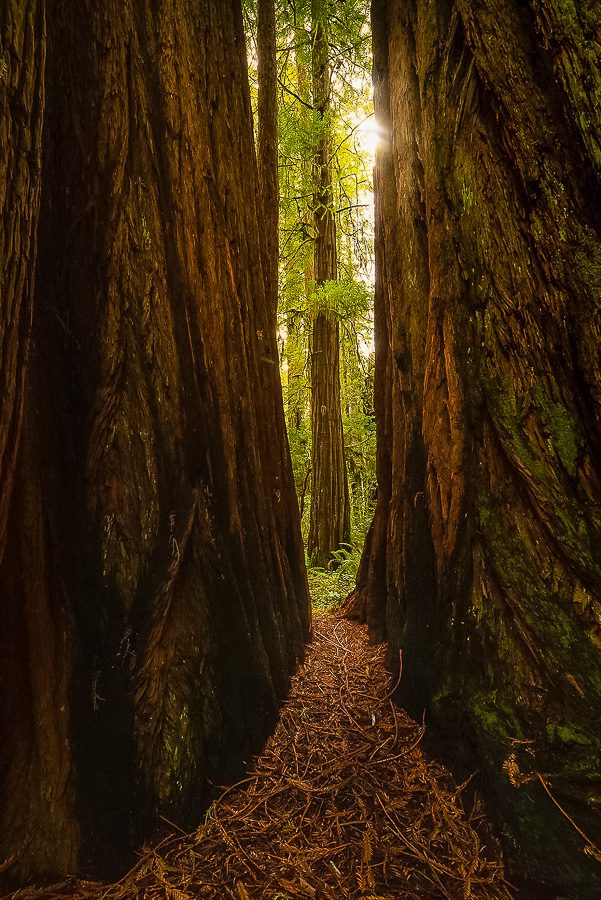 Recommended Camera Gear
Sturdy tripod and ballhead
Digital SLR or Mirrorless Camera Body.
Wide angle lens in the 16-35mm range.
Mid-range zoom lens in the range of 24-100mm.
Long telephoto lenses will come in handy for landscape compression and wildlife encounters.
Circular polarizer filters and ND filters for your lenses.  If you like shooting with grads, bring them along.  A 9 or 10-stop ND filter will be useful for creating very long exposures.
Backpack to carry your gear along with a rain cover for the pack.
Extra batteries, memory cards, and cleaning supplies.
Remote cord for your camera.
Laptop if you wish to backup your photos or follow along during the post-processing instruction.
Personal Gear List
Sturdy hiking footwear, hiking socks, and long pants .
A rain jacket and several warm layers.
Muck boots or Hip/Chest Waders
Umbrella
Headlamp
Sunscreen, Sunglasses, Sun Hat, and Gloves
Water bottle or hydration bladder.
Hiking poles if you like having them.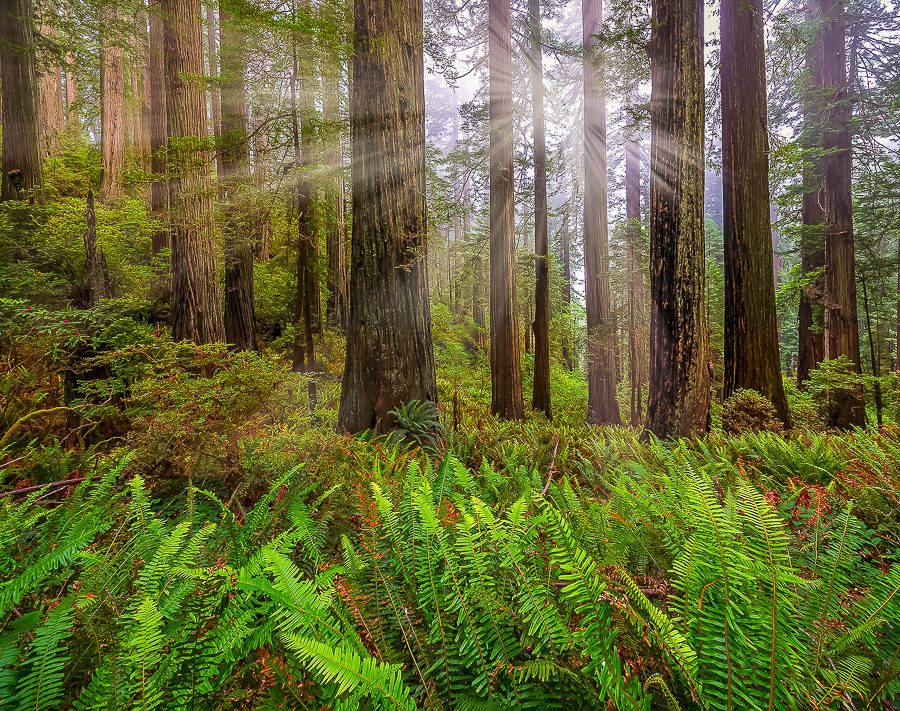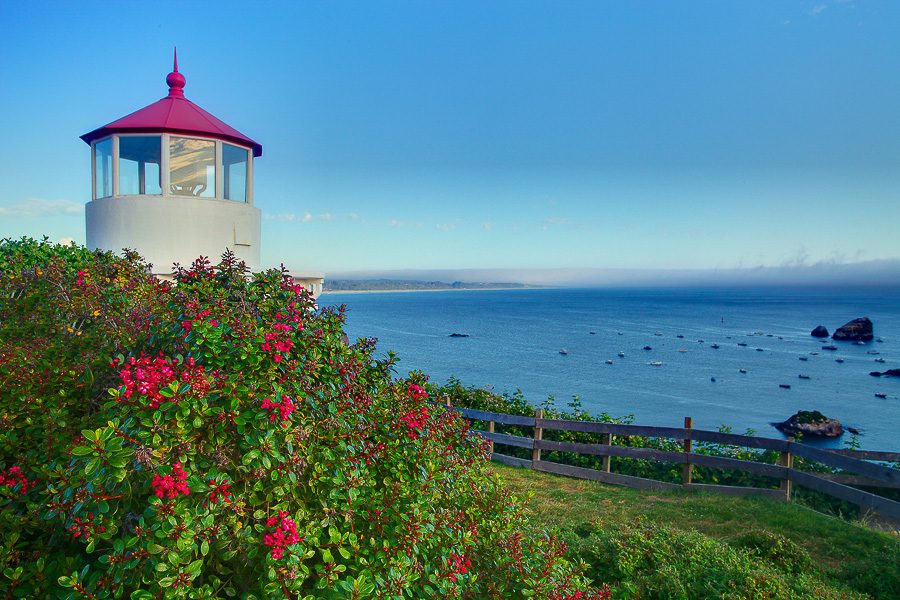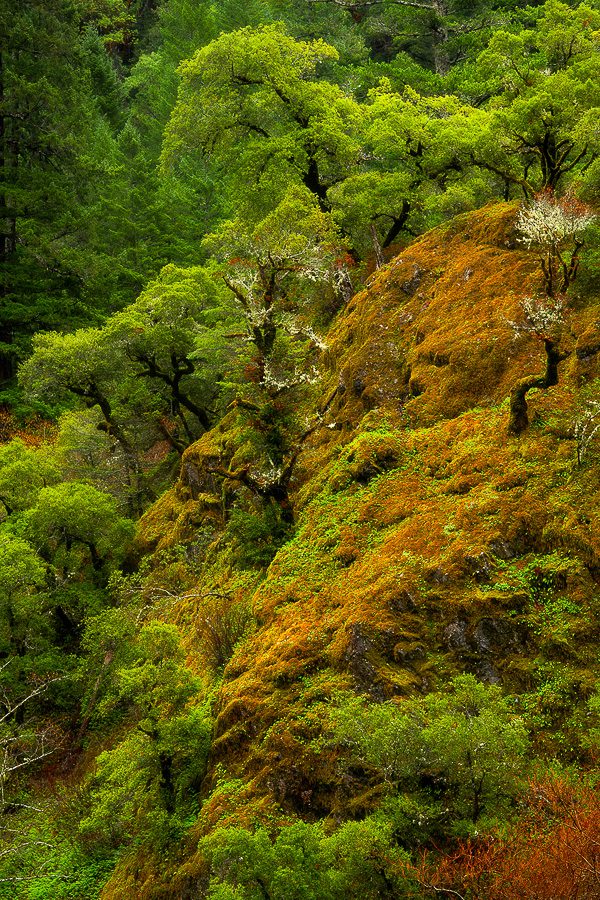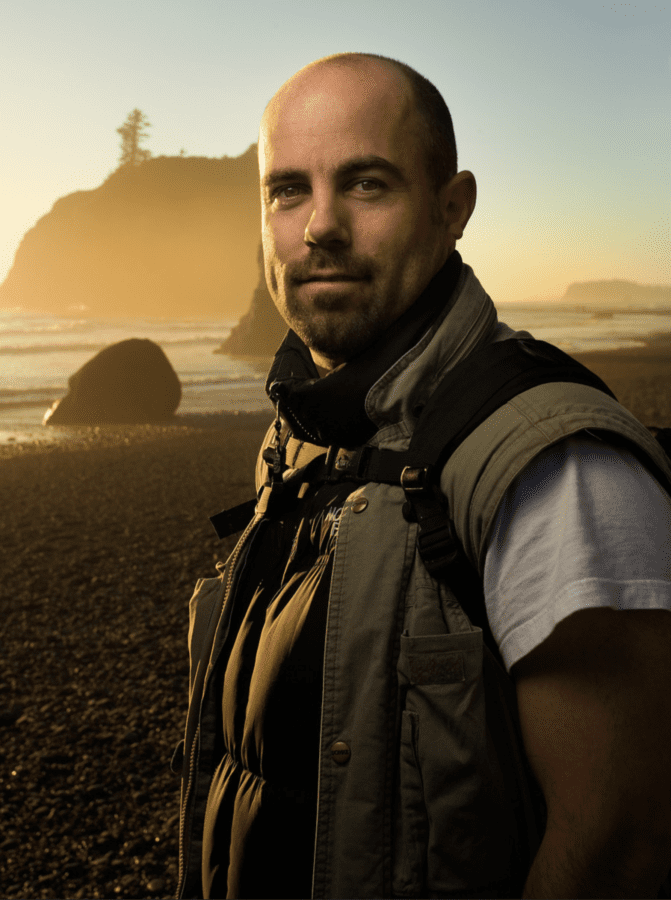 Kevin McNeal
Photography Instructor
Kevin McNeal is a Washington-State photographer who is passionate about photographing grand landscapes that reflect the most unique places on earth. Capturing moments of magic light and transferring this to print is the ultimate goal. His images hold a combination of perseverance, patience, and dedication to capture landscapes in fresh ways. The stories of how these images are rendered come across in the feelings the images convey. He has traveled all over North America, shooting diverse landscapes and finding remote places with the hope that we can convey to the public that this earth is worth caring for. His award winning images can be seen in galleries and showings across the United States.  He was recently invited to the Art Wolfe Art Gallery for the Environmental Photography Invitational. Kevin was the grand winner of the Landscape category for the Natures Best Magazine and was selected for the Smithsonian National Museum of History in Washington D.C..  He is a regular contributor to publications like Outdoor Photographer.
Artist's Statement
"I believe that the Earth shares secrets with us that only can be discovered by trying to understand our position on this planet. We are never fully intimate with the planet but are given brief moments that make our souls want more. These glimpses of nature's power are fleeting and never the same twice. I also believe it is important to share with those who want it. The treasures that await us given the patience that is out there. What I try to do is bring some of that magic to my images to share with the rest of the world. Each of my images tells a story that everyone can relate to in some way whether it is success, fear, or challenging oneself to overcome obstacles
Kevin's portfolio can be found at www.kevinmcnealphotography.com.