Iceland Highlands Photo Workshop
Explore the rugged interior on our 10-day Iceland Highlands Photo Workshop. The Highlands are an uninhabited, ever-changing wilderness forged by the forces of fire and ice. We'll journey into this remote and harsh landscape with special vehicles to handle the rough roads and water crossings. You'll see raging waterfalls, delicate geothermal pools, jagged mountains, otherworldly moonscapes, and lush canyons.  Moderate hikes will get us to the best vantage points and the workshop includes all transportation, lodging, and breakfasts.  
6 Students per Instructor
Max 12 Students
Kevin McNeal
Vincenzo Mazza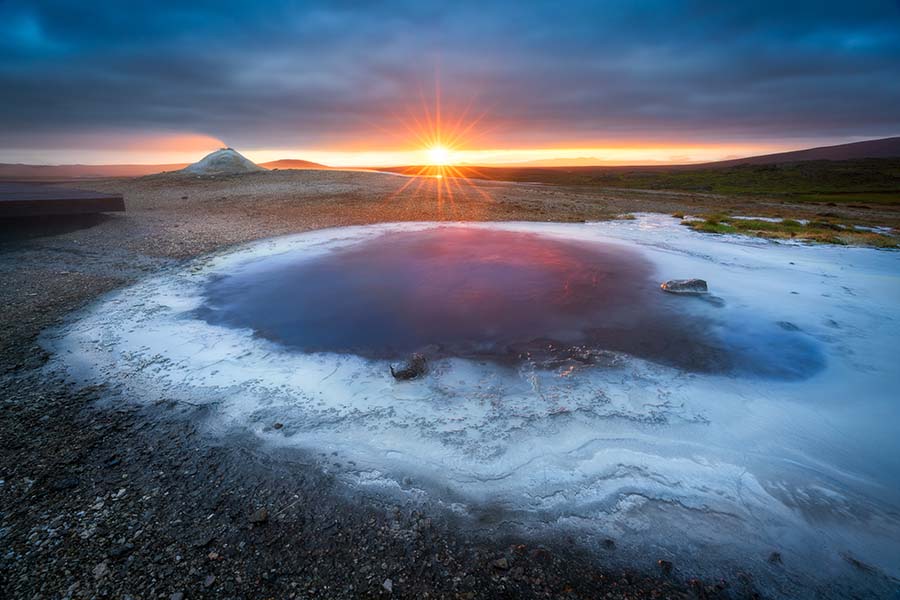 Highlights
The Icelandic Highlands are home to some of the most surreal landscapes on Earth with ancient volcanos, steaming hot springs, dramatic canyons, jeweled lakes, majestic waterfalls, and much more!
Get to the best spots for the best light on this action-packed 10-day itinerary. You'll come away with a diverse portfolio of images.
We will focus on both landscape and aerial photography. If you have a drone, bring it along!
Learn new photo skills and post-processing techniques from award-winning photographers.
Equipped with special vehicles for the rough terrain, we will explore many areas within the highlands.
Workshop includes all transportation, lodging, and breakfasts.
Itinerary
The itinerary is subject to change due to the unpredictability of Icelandic weather and conditions. However, we will make every effort to optimize our photographic opportunities no matter what the weather throws at us.
Day 1:  Arrival in Reykjavick.  We meet at 7PM for dinner at a local restaurant where we will get to know each other and go over details for the days to come. Note: lunches and dinners are not included in the workshop fee.
Day 2: We hit the road early and start the adventurous drive out to a remote valley.  We'll cross lush green landscapes and volcanic sections devoid of life. Some of the rivers we cross seem impossibly deep!  Once there, we'll check into the hotel then and hike up into the hills for amazing views of the valleys and braided rivers. Due to hotels being closed for the season, the Sept dates will visit an alternate location with equally good photo ops.
Day 3:  We are up well before dawn for a sunrise shoot followed by breakfast.  We load back into the vehicle and start the drive to our next area. We take a side trip to a verdant canyon and photograph several dramatic waterfalls en route.  After checking into the hotel and having dinner, we'll go out to for our sunset shoot.
Day 4:  For sunrise, we photographic a deep canyon with waterfalls seeming to gush out from all angles!  We then cross an alien-looking volcanic landscape with many opportunities for drone and telephoto shots!  After lunch, we embark on a hike that will take us deep into colorful badlands and geothermal features.  We return to our hotel after sunset for a late dinner.
Day 5:  With rain in the forecast, we decide to catch up on some much needed sleep this morning.  After breakfast we head back into the Highlands, passing towering volcanos and hiking to some impressive waterfalls.  We photograph several jeweled crater lakes with ominous clouds crusing overhead. We explore several more areas before finishing with a sunset shot at an impressive viewpoint.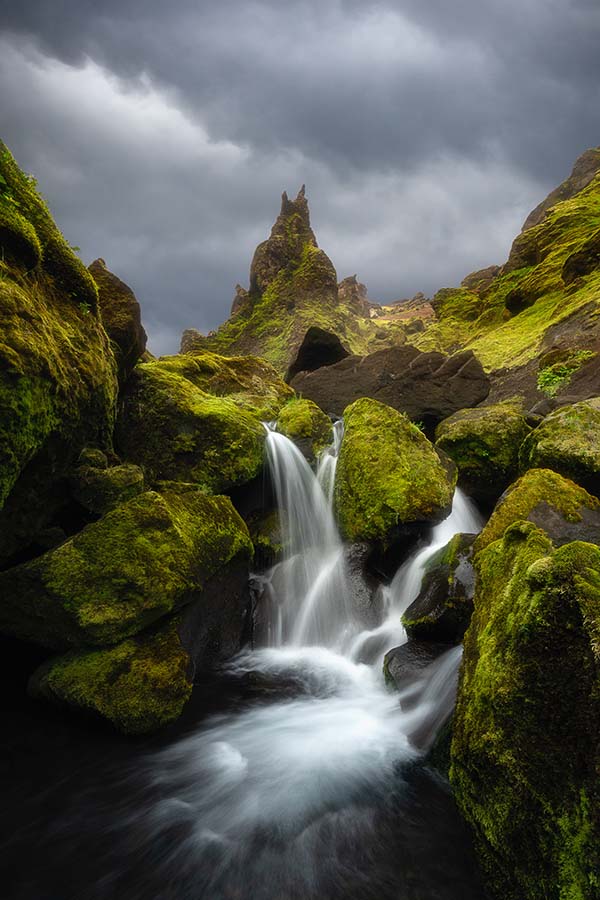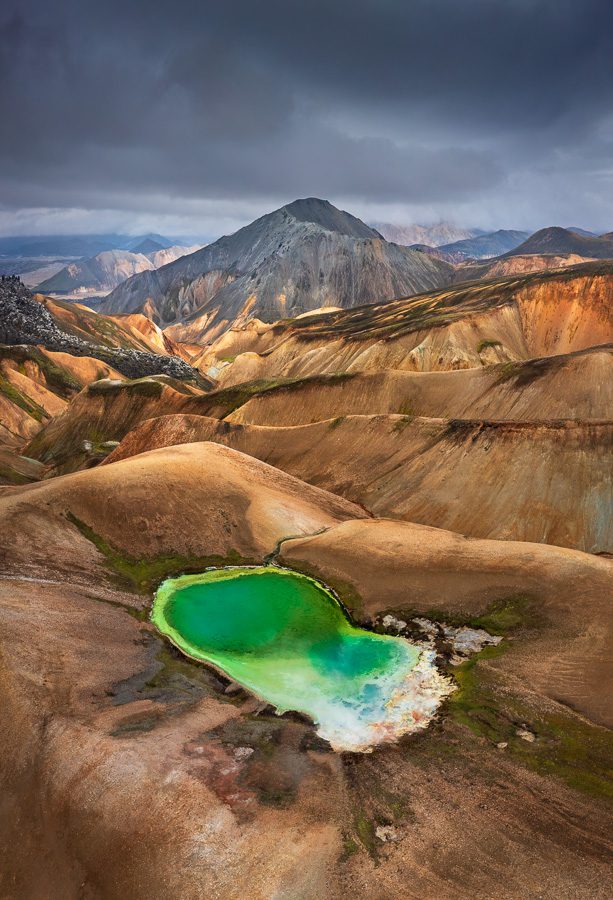 Itinerary Cont.
Day 6:  It's our last sunrise shoot in this section of the Highlands.  We check out of our hotel and start the drive further north, passing some stunning views along the way.  We enjoy lunch and check into our new accommodations.  We spend the afternoon and evening hiking through a steamy, colorful geothermal area with endless photo ops.
Day 7:  For sunrise we shoot a different area of the colorful highlands before checking out and resuming our journey. At our next stop we enjoy a relaxing dip in thermal hot springs and take some interesting abstract photos of the nearby hot pools.  After lunch we journey through some of the most remote sections of the Highlands, stopping for one of our all-time favorite waterfalls coursing through a thick section of columnar basalt.  The force of the water is beyond impressive!  We check into our new hotel and head out for a sunset shoot after dinner.
Day 8:  We photograph a unique area close to our hotel with verdant green crater-like mounds for sunrise.  After a quick breakfast we explore some sparkling lakes along with one of the most impressive waterfalls in the whole of Iceland!  At sunset we photograph a diverse geothermal valley with many interesting features.
Day 9:  It's our final sunrise shoot and we head to what many call the most beautiful waterfall in Iceland.  The skies light up and we are treated to some amazing color and light!  After checking out, we begin the long drive back to Reykjavik.  Along the way, we stop for numerous photo ops.  We get back to the city after dark and check into our hotel.
Day 10:  This is our departure day after breakfast.  For those wishing to extend their adventure, we invite you to join our Red Sails in Greenland Photo Workshops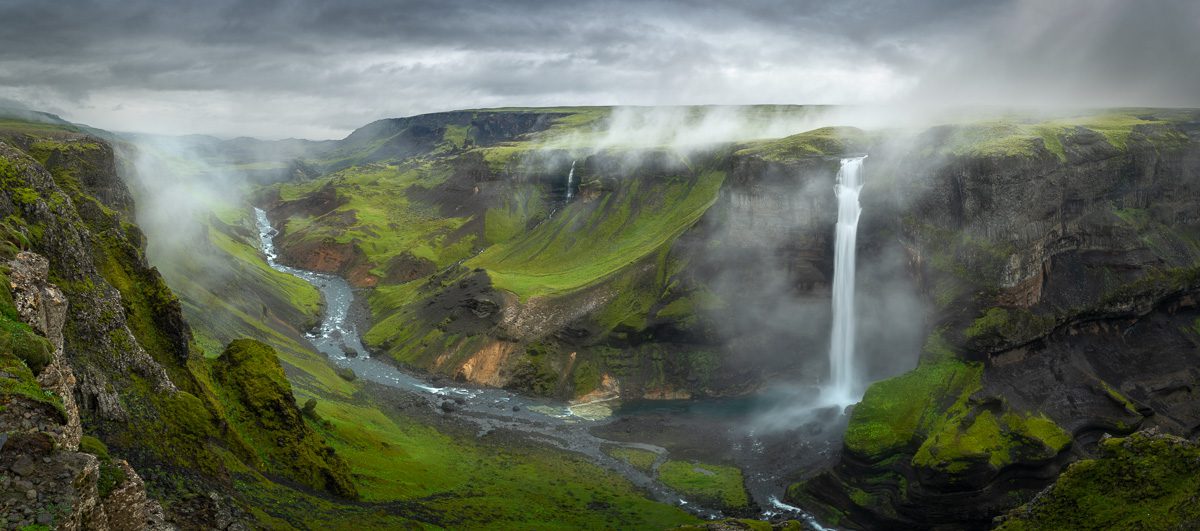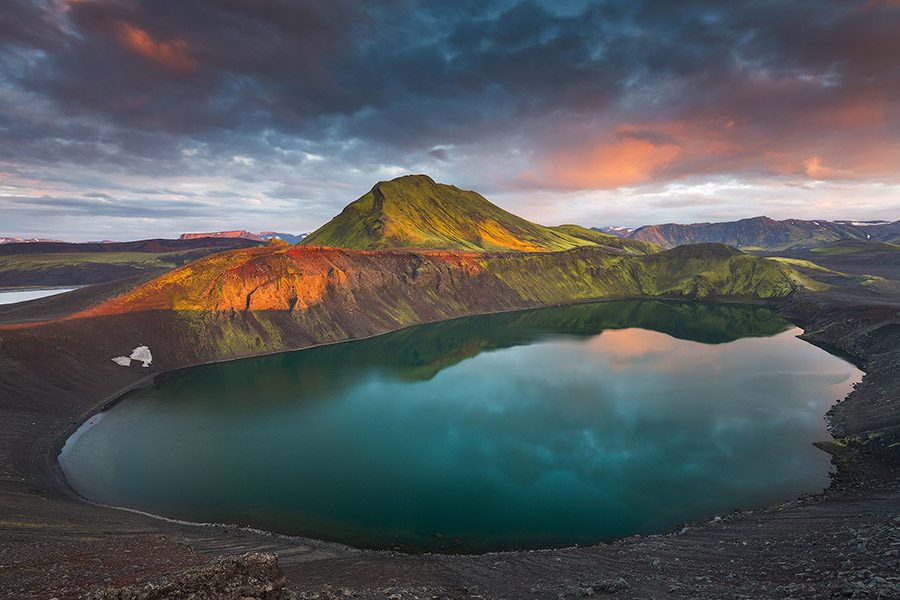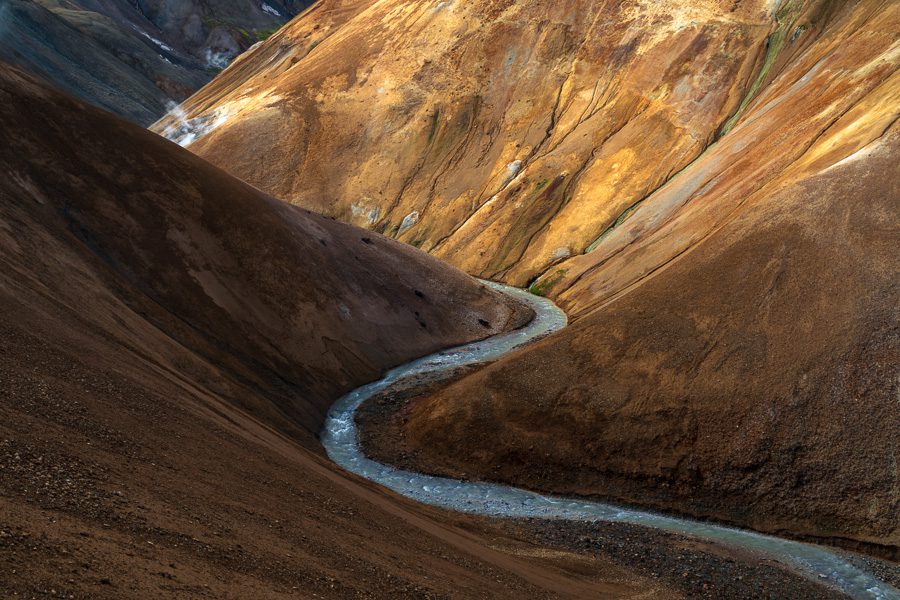 Pricing
$5600/Person + Tax
Trip Includes
9 nights double occupancy lodging with breakfast included.

Single supplement adds $950.

Photography guiding and instruction throughout the trip.
All transportation during the workshop.
Trip Does NOT Include:
Travel to and from your home to Iceland.

Airport transfers
Lunches, dinners, snacks, and beverages.
Alcohol
Gratuities for photo guides, local guides and/or drivers.
A 50% deposit is required to secure your spot.  The remaining balance will be charged 90 days prior to the workshop.  Please see our Terms and Conditions for more details.
*Note: We cannot offer the 10% Loyalty Discount on this workshop as it is an international collaboration with a third party.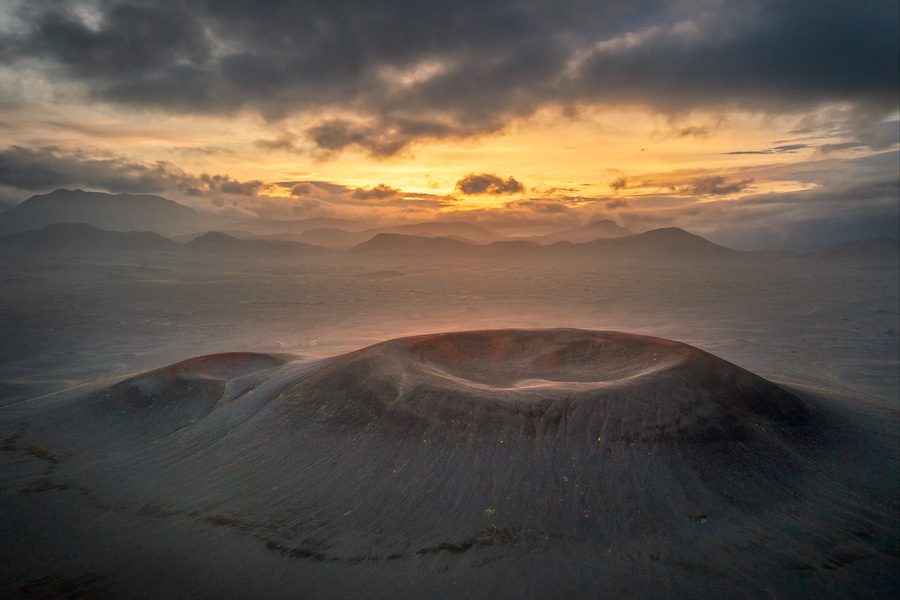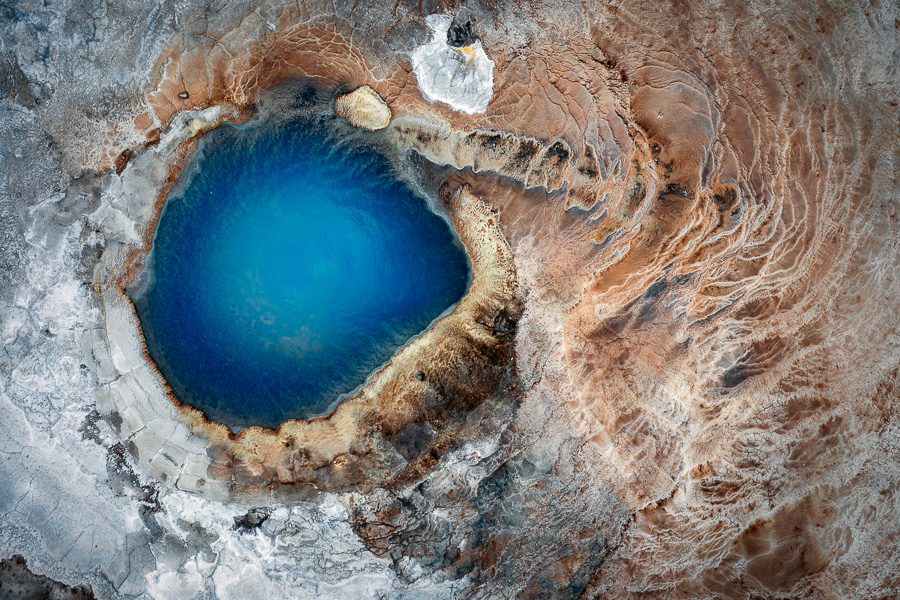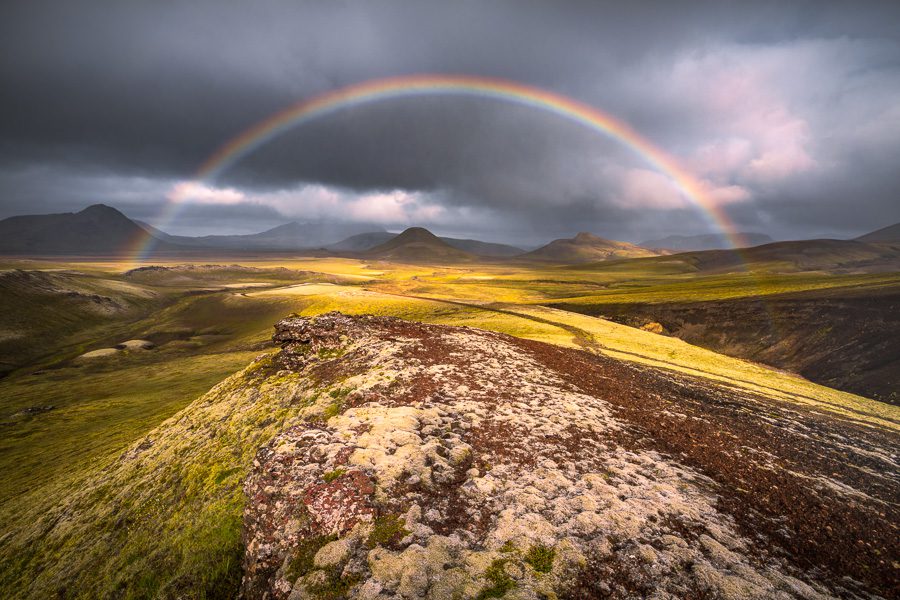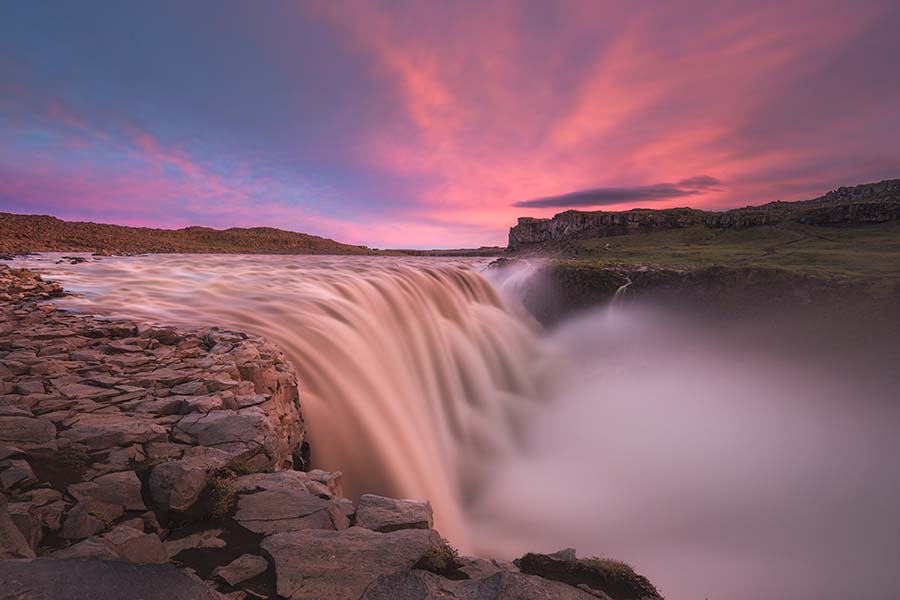 Additional Information
Moderately strenuous hiking may be required to reach some locations.  Participants should have good balance, mobility, and fitness.
It is very likely that we will experience every type of weather. Warm sunshine, gale force winds, and rain are all possible within the same day. Come prepared!  See the gear list further down.
We highly recommend travel insurance to cover any non-refundable fees or medical costs. We have partnered with Squaremouth, a website that allows you to compare policies from multiple providers to choose the best one for you.
The Highlands are absolutely stunning from the ground, but equally amazing from above. If you own a drone, you are welcome to bring it along.  Make sure you bring plenty of extra batteries to hold you through the day.
The instructors will be available throughout the trip to help you with your images and post-processing.
Food is not included in the workshop price except for hotel breakfasts.  We will be stopping at restaurants for meals.  When we will not be close to a restaurant, we will communicate that the day before so you can plan your food needs at the grocery store.
Charging ports will be available in the vehicle.  Wifi is available in most places we will be.
We recommend flying into Keflavik International Airport (KEF) and taking the FlyBus into the city.  This workshop is designed to accompany our Red Sails in Greenland Workshop.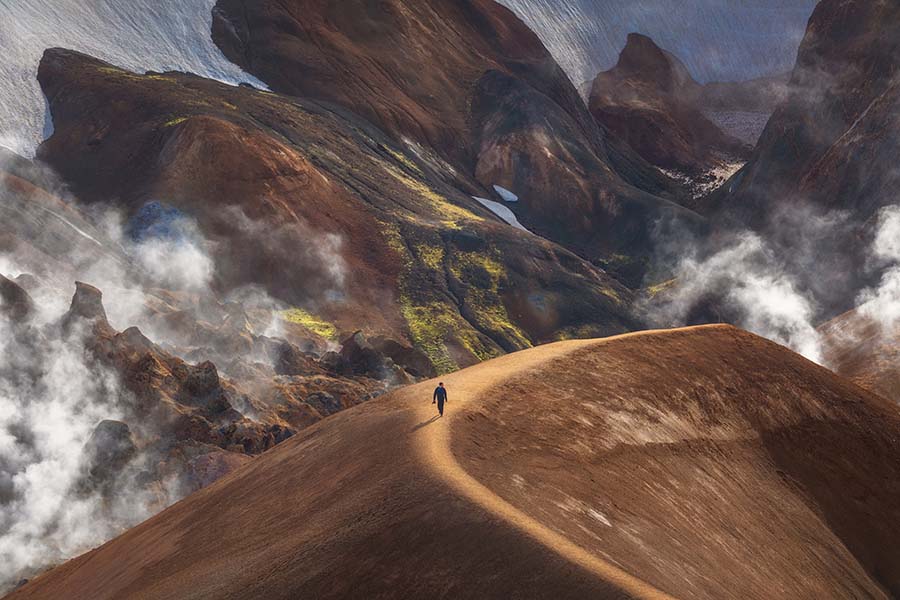 Recommended Camera Gear
Sturdy tripod and ballhead
Digital SLR or Mirrorless Camera Body.
Wide angle lens in the 16-35mm range.
Mid-range zoom lens in the range of 24-100mm.
Long telephoto lenses will come in handy for landscape compression. We recommend a 100-400mm for maximum flexibility.
Circular polarizer filters and ND filters for your lenses.  If you like shooting with grads, bring them along.  A 9 or 10-stop ND filter will be useful for creating very long exposures.
Extra batteries, memory cards, and cleaning supplies.
Remote cord for your camera.
Cover for your camera/lens to protect against high winds and rain.
Camera backpack you can use while hiking.
Drone camera for aerial photography with extra batteries (optional).
Laptop if you wish to backup your photos or post-process.
Personal Gear List
Sturdy waterproof hiking footwear, hiking socks, and quick-dry pants (we don't recommend jeans).
A rain jacket with hood along with some warm layers.  Rain-proof pants may also come in handy if we get precipitation.
Sunscreen, Sunglasses, Hat, Beanie, and Gloves
Water bottle or hydration bladder.
Hiking poles if you like having them.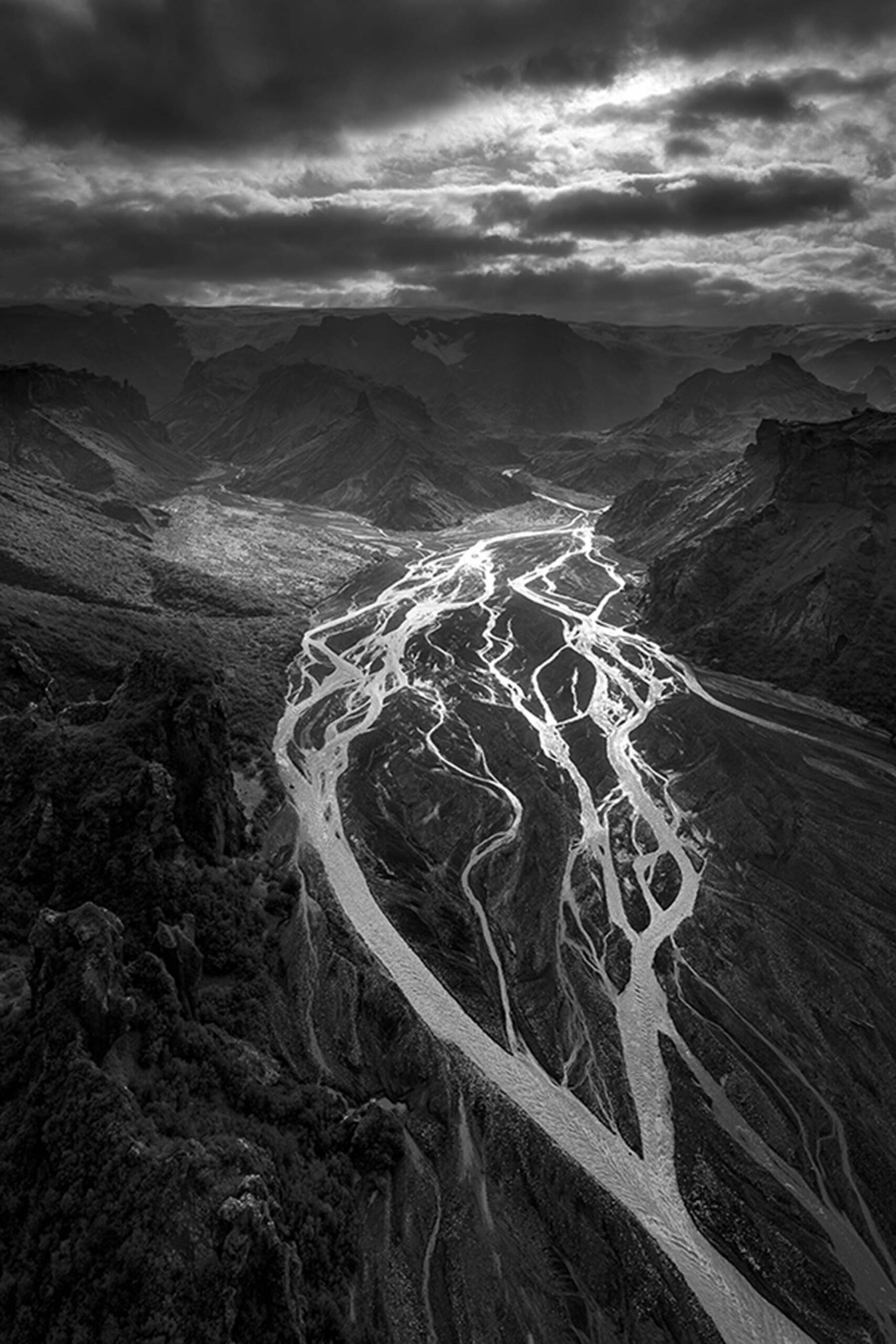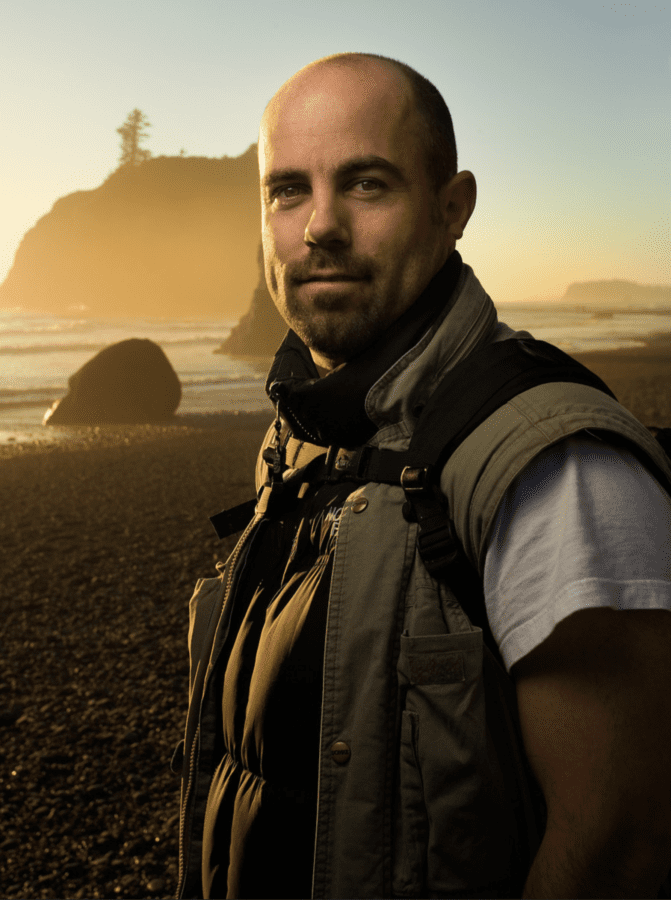 Kevin McNeal
Photography Instructor
Kevin McNeal is a Washington-State photographer who is passionate about photographing grand landscapes that reflect the most unique places on earth. Capturing moments of magic light and transferring this to print is the ultimate goal. His images hold a combination of perseverance, patience, and dedication to capture landscapes in fresh ways. The stories of how these images are rendered come across in the feelings the images convey. He has traveled all over North America, shooting diverse landscapes and finding remote places with the hope that we can convey to the public that this earth is worth caring for. His award winning images can be seen in galleries and showings across the United States.  He was recently invited to the Art Wolfe Art Gallery for the Environmental Photography Invitational. Kevin was the grand winner of the Landscape category for the Natures Best Magazine and was selected for the Smithsonian National Museum of History in Washington D.C..  He is a regular contributor to publications like Outdoor Photographer.
Artist's Statement
"I believe that the Earth shares secrets with us that only can be discovered by trying to understand our position on this planet. We are never fully intimate with the planet but are given brief moments that make our souls want more. These glimpses of nature's power are fleeting and never the same twice. I also believe it is important to share with those who want it. The treasures that await us given the patience that is out there. What I try to do is bring some of that magic to my images to share with the rest of the world. Each of my images tells a story that everyone can relate to in some way whether it is success, fear, or challenging oneself to overcome obstacles
View Kevin's Portfolio.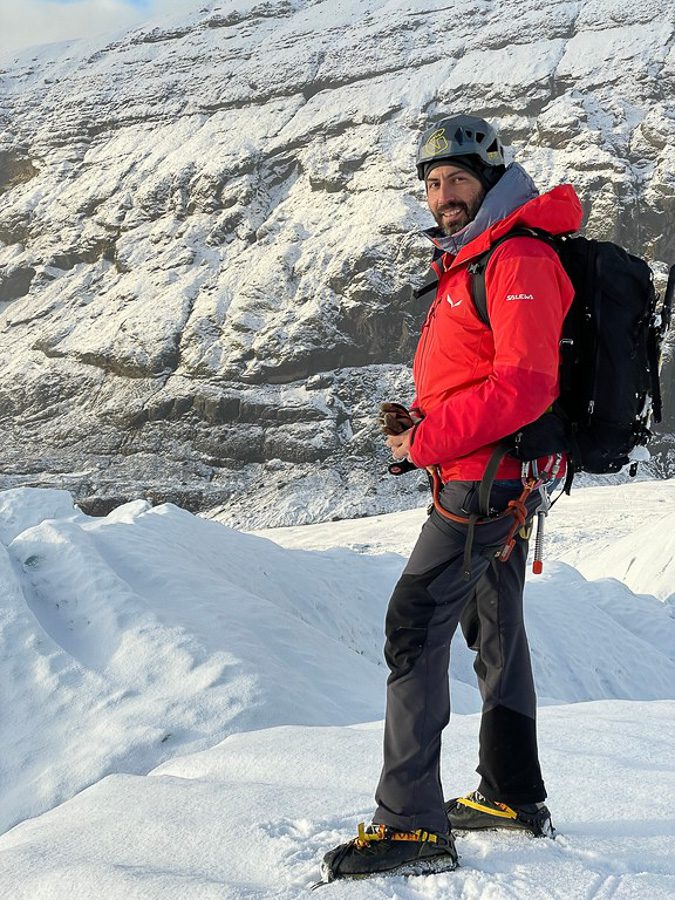 Vicenzo Mazza
Vicenzo's biggest dream is to succeed in telling even a small part of the poetry of nature. When he looks through the viewfinder of his camera it's as if everything comes together. In that very moment all his personal stories, passions and life experiences make sense.
When he was 17 he took his first photos with a friend's SLR. For many years he had to combine his passion for photography and nature with his former job as a computer graphics designer.
Now, being a full-time landscape photographer and outdoor and glacier guide in Iceland, he's found a balance between his passions and ambitions: He can dedicate himself to my photography and has time to share his passion during photographic tours and workshops with others.
Photography has given him the opportunity to have amazing experiences. When he think of the mighty glaciers in Iceland, the magical northern lights or the silence of the wilderness in the Italian mountains, he realizes that he wouldn't be the same person if he hadn't witnessed all of this. Regarding his approach to photography, he is a storyteller, with photos that are the result of passion, creativity and technical skills in the field, but most of all, an expression of his unconditional love for natural landscapes.
Vicenzo's images are authentic, they are a faithful representation of the reality at the moment of the shooting. He never does any composites because he values the experience in nature more than anything else. Nature is so impressive, inspiring and magnificent! If he created composites by mixing up places and different moments, he wouldn't be the storyteller that he wants to be.