Monument Valley and Native Cultures
Experience the mystique of Monument Valley by day and night!  Considered the heart of the Earth by the Navajo people, it holds some of the most beautiful views in the desert Southwest. We will have several shoots with Navajo models and learn about their traditions and culture.  We'll venture on top of Hunts Mesa via specialized vehicles to photograph a stunning sunset over the valley.  This workshop is timed for prime Spring Milky Way and is one of the best locations for night photography!
4 Students per Instructor
8 Students Max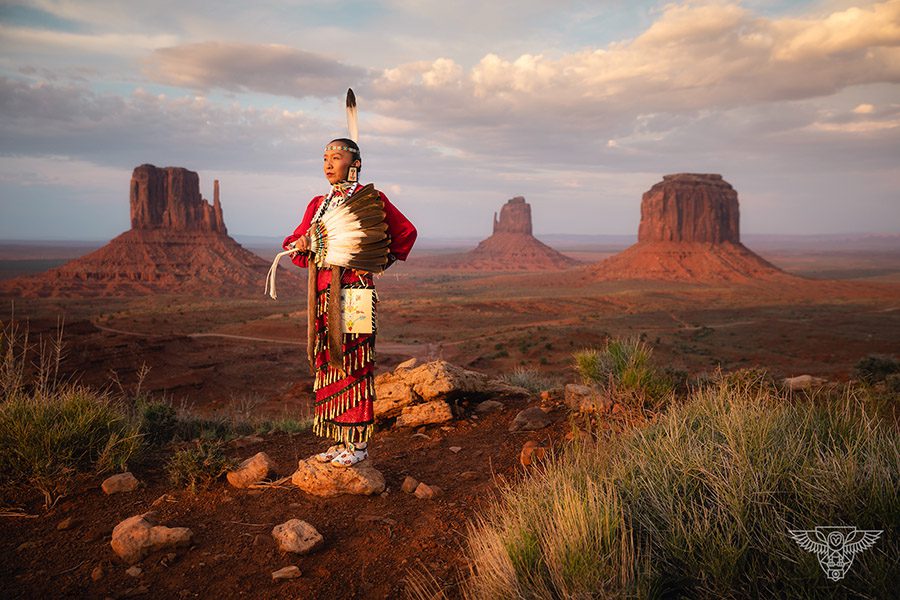 Highlights
Explore the best of Monument Valley and get off the beaten path!
Photograph the starry night skies and beautiful spring Milky Way amidst some of the most iconic landscapes in the Southwest.
Learn about the native Navajo culture and photograph Navajo models arrayed in traditional clothing on their homeland.
Stand on Hunts Mesa and capture the vast and stunning valley at sunset.
Expect plenty of individual attention with a small group of 8 participants and 2 instructors.
Post-processing and image critique sessions will help you make the most of your images!
Trip includes all transportation, Navajo guides, Navajo models, park entrance fees, and pro photography instructions.
We keep our itineraries flexible to account for weather, current conditions, and group interest.  The itinerary below is just an example of what you can expect.
Day 1 (May 4): Meet at 1PM (MDT-Mountain Daylight Time) at Goulding's Lodge in Monument Valley for a mandatory orientation session. After lunch, we are invited into traditional homes called hogans to photograph the Navajo people. As the light gets better towards the evening, we head outdoors and photograph the Navajo models against the beautiful landscapes of their homeland.
Day 2 (May 5): It's a short night as we get up early to photograph Milky Way panos over the valley. After that, we venture into the backcountry with some spectacular foregrounds for night photography. We stay out through sunrise and photograph various spots before heading back for a midday rest break. Mid-afternoon we meet back up with our Navajo guides and head into the backcountry for another landscape and Navajo model photo session.
Day 3 (May 6): With clear skies in the forecast, we are up early again to photograph the Milky Way at a couple different alcoves. We then shoot sunrise at an impressive overlook before returning to our hotel for breakfast and a midday break. With many options on the table, we decide as a group where to go for our sunset shoot.
Day 4 (May 7): When the clouds roll in, we will skip Milky Way shooting. Instead, we capture a stunning sunrise over the valley. We reconvene for a comprehensive post-processing and image critique session. After lunch, we meet our Navajo guides and make our way up the rough sandstone road to the top of Hunts Mesa. This fun and exciting ride is the highlight of many participants. The view of the vast valley below makes Hunts Meas an unbeatable sunset location! If skies are clear, we'll stop at an arch on the way back for night photos.
Day 5 (May 8): Depending on what time we get back the night before, we may skip sunrise this morning. If time permits we'll hold another classroom session. The workshop will conclude no later than noon.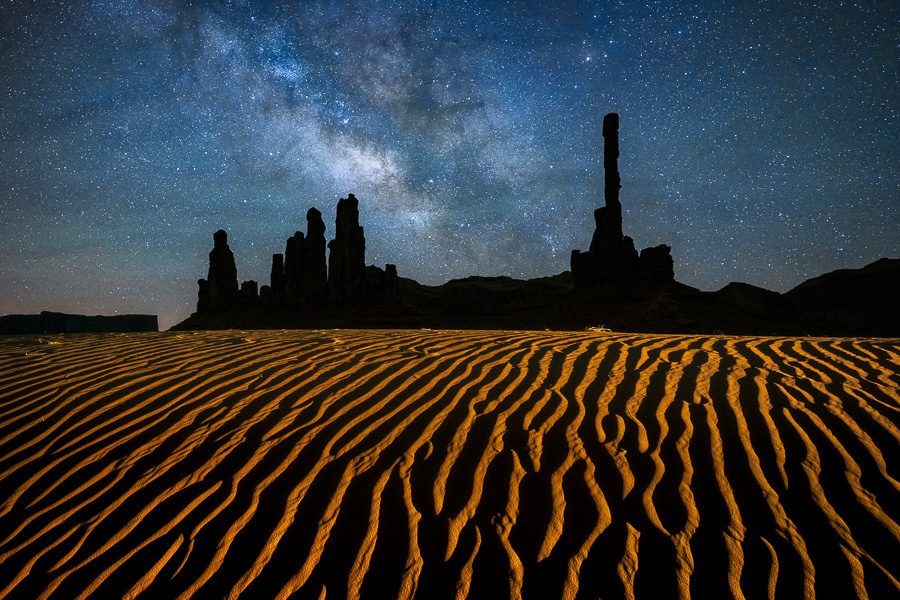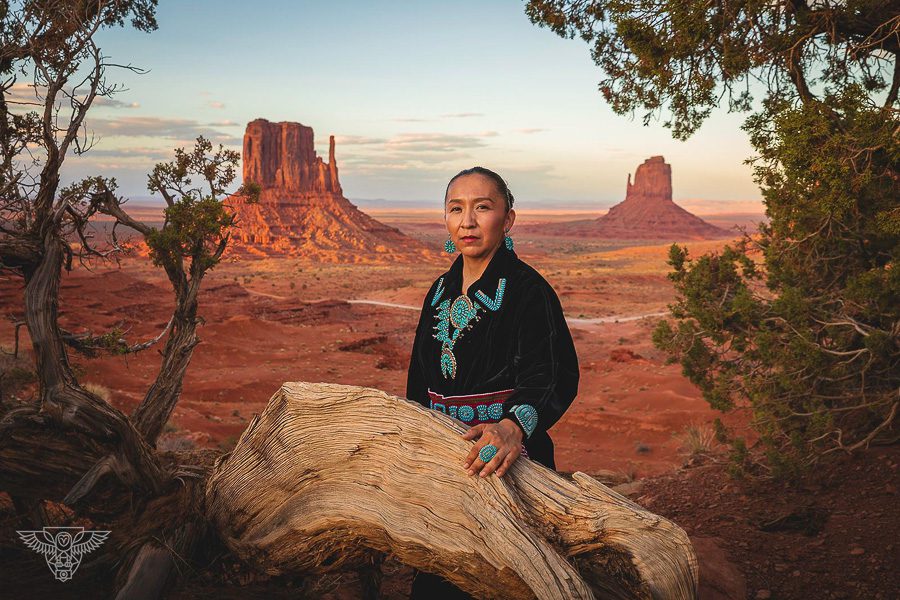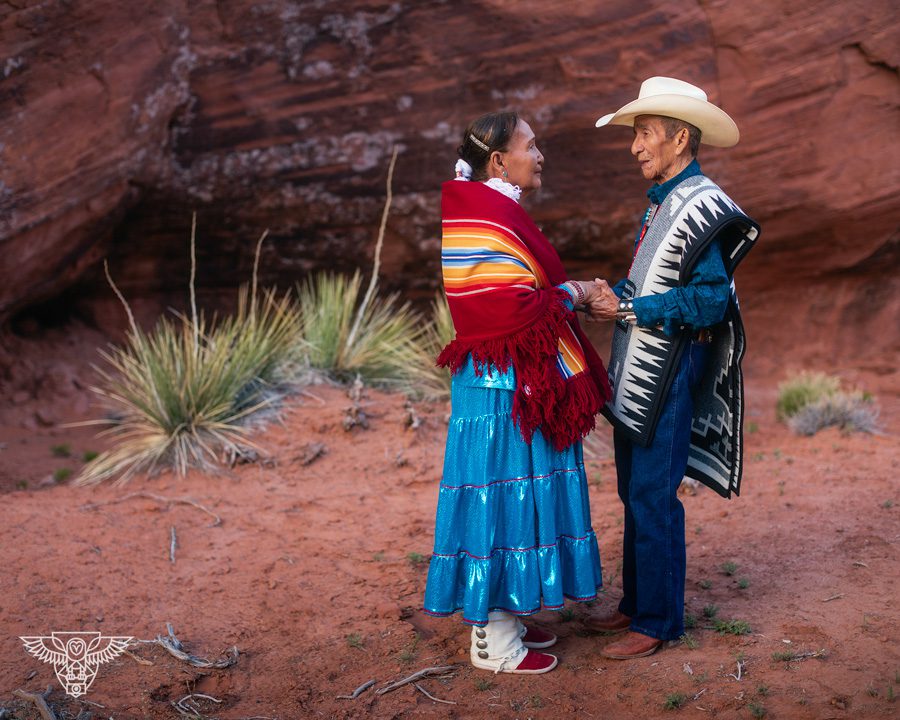 Lodging
Lodging options are scarce and expensive in Monument Valley. Goulding's Lodge is the best combination of comfort, service, and value. We have reserved one bedroom villas for all our guests. These stand-alone cabins have 2 queen beds, separate bedroom, patio, living room, and kitchenette.
The lodging cost is added separately to your final workshop payment which is due approximately 90 days prior to the workshop. The cost for double and single occupancy are listed below. Double occupancy cannot be guaranteed and you may be required to upgrade to single occupancy if a same-gender roommate is not available.
Double Occupancy:  $550/person
Single Occupancy:  $1100/person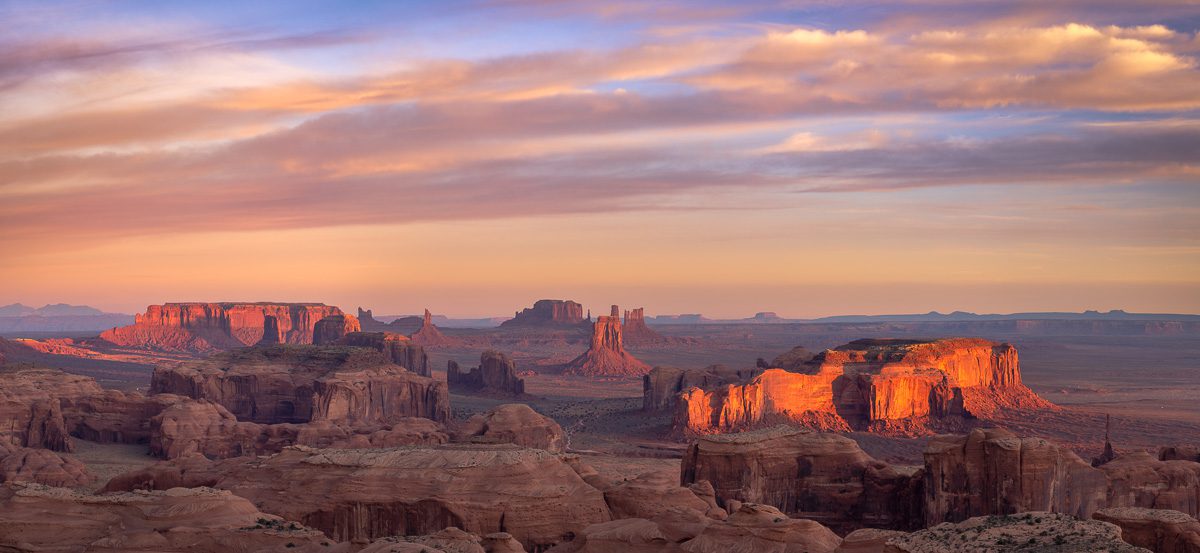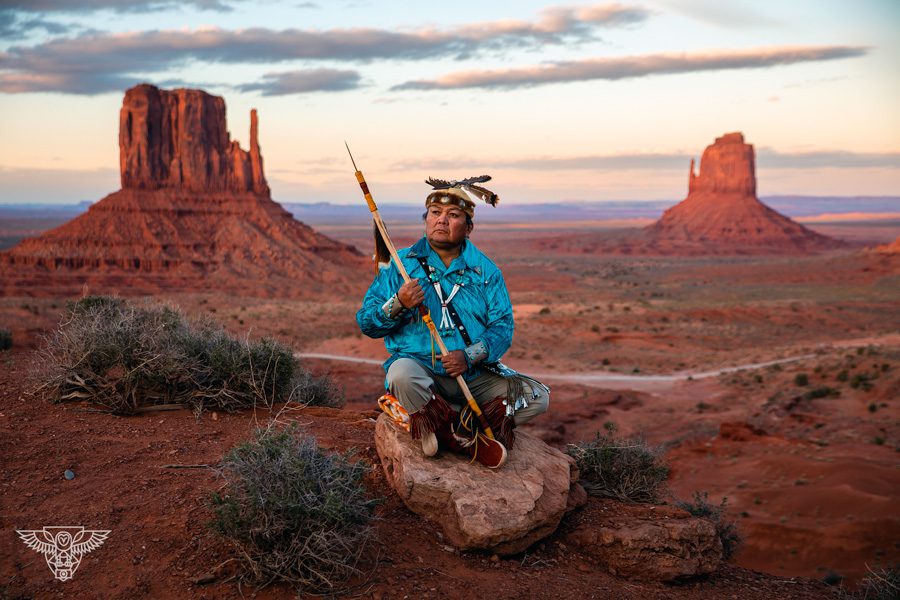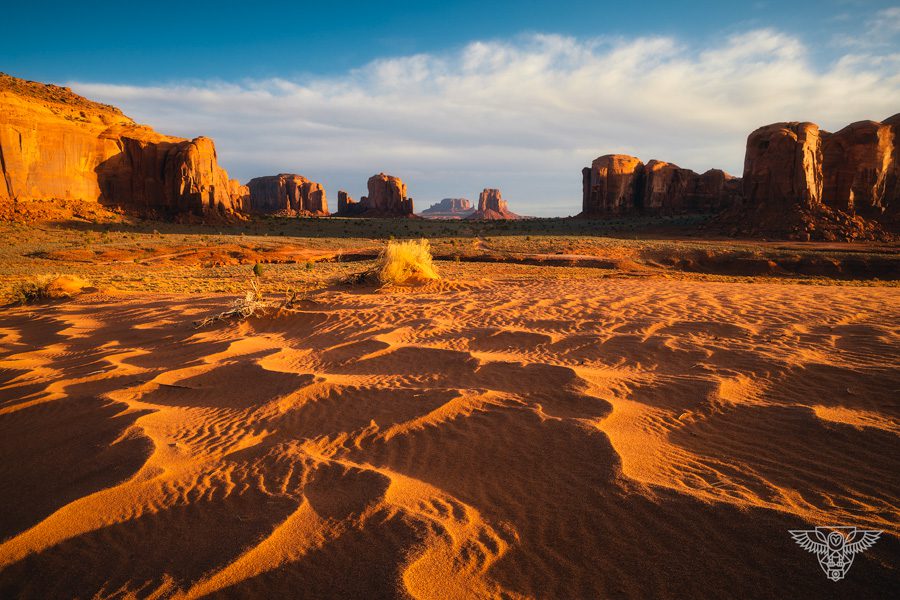 Logistics
Please arrive at Goulding's Lodge no later than 1PM MDT on May 4th for the orientation session. Participants should have their own transportation to get to/from Monument Valley. The closest airports are in Flagstaff and Page, AZ. There are no public transportation options so we recommend renting a car if flying in. Participants have the opportunity to arrange carpooling with each other after the pre-workshop Zoom meeting. We provide all transportation during the workshop to the shooting locations.
Everyone on this trip should be in reasonably good physical condition. The uneven terrain, sand and uphill pitches make the short hikes on this workshop seem much harder. You should be comfortable walking at least a couple miles per day with your camera gear.
The weather can be variable in early May. Sometimes cold fronts can come in and bring a lot of wind and precipitation. Other times it can be sunny and mild. Be sure to bring plenty of warm layers and a rain jacket especially for night photography. Please see the gear list further down.
The workshop does not include any meals, beverages or snacks. You will be responsible for your own meals even if we are eating as a group. The workshop will conclude by noon on May 8th.
We are using authorized Navajo guides for the areas we visit along and Navajo models for some of the shoots. The cost of these guides and models is included in the workshop fee and model releases will be given to all workshop participants. The Navajo guides and models appreciate tips and gratuities if you feel so inclined.
Note: If you are using your images for commercial use, you will have to apply for a separate permit with the Navajo Nation Parks Department.

Pricing
$3250/person + Lodging + Tax
Save 10% with our Loyalty Program
Trip Includes:
Navajo guides and access to the Monument Valley Backcountry.
Navajo models & model releases for at least 2 shoots.
Park and Permit Fees
All ground transportation and photography guiding during the trip.
Post-processing and image critique
Pre-Workshop Meeting via Zoom
Trip Does NOT Include:
Transportation to/from your home to Monument Valley
Meals, beverages, and snacks
Gratuities for Photo Guides, Navajo Guides, Navajo Models and Drivers
The cost of lodging will be added to your final payment pending your selection. Please see details in the lodging section above.
When you complete the checkout process, you will be given the option to either pay the full amount or put down a 50% deposit.  If you pay the deposit, the remaining amount will be charged 90-days prior to arrival to the credit card we have on file.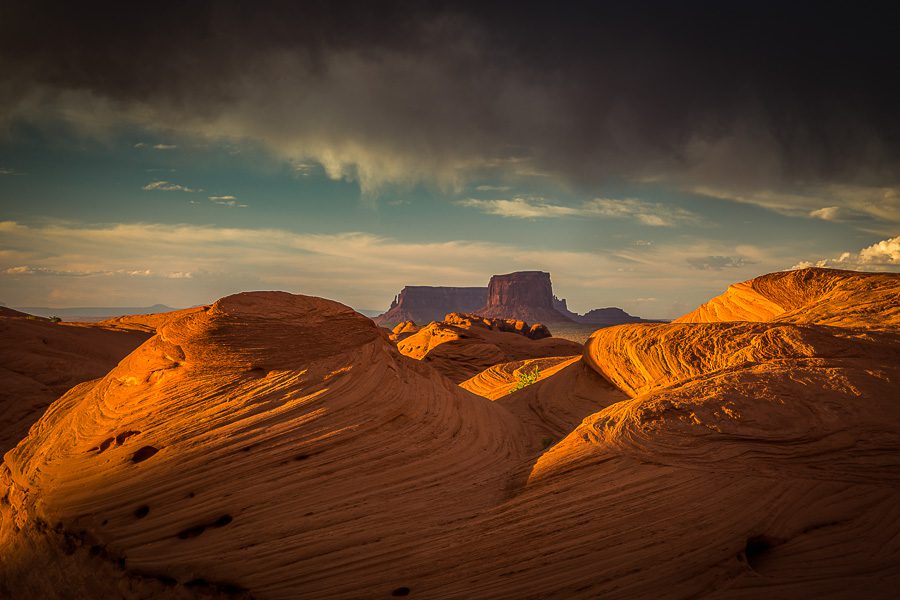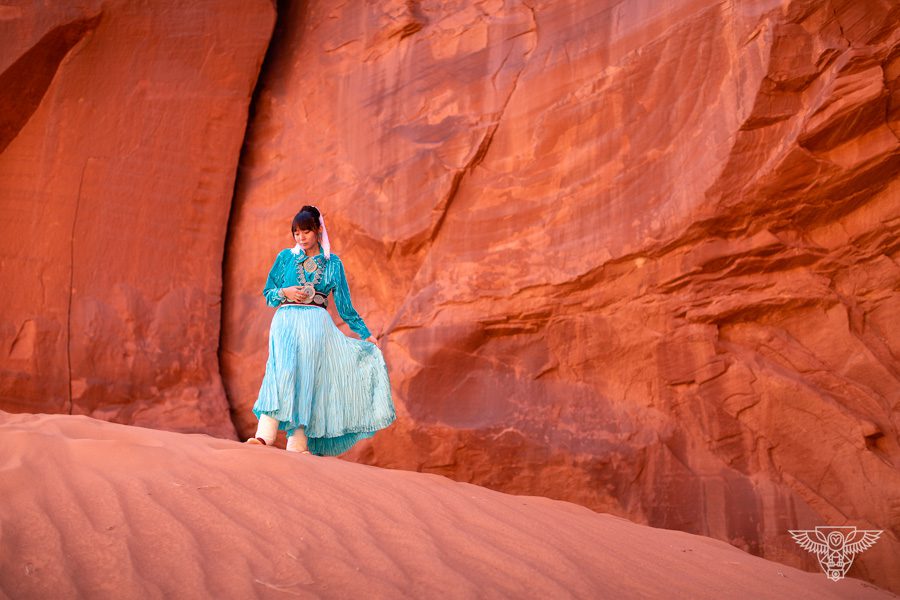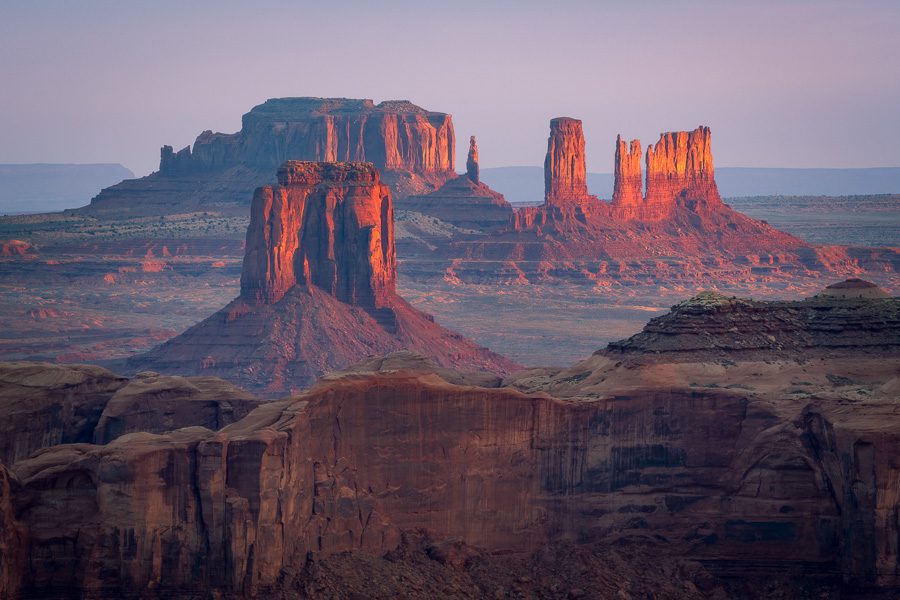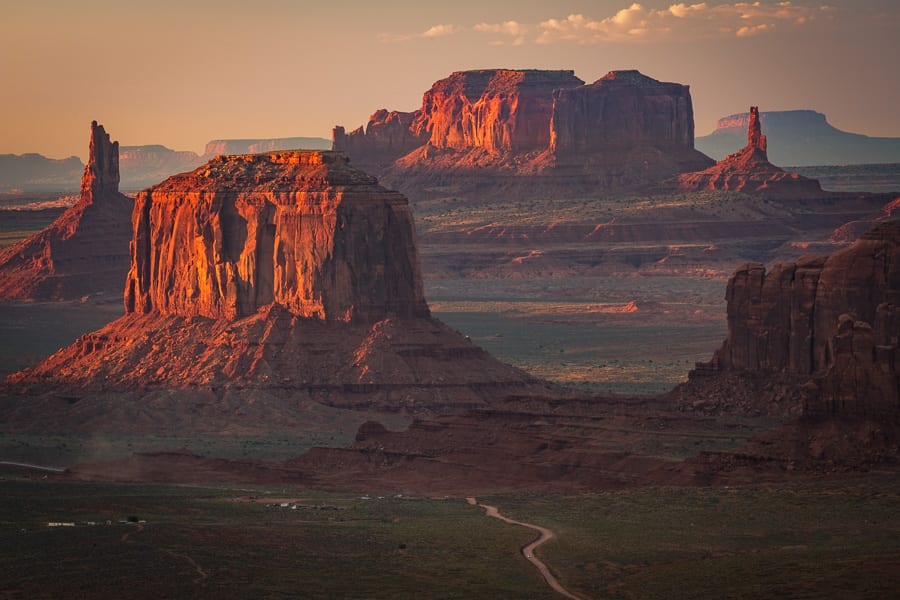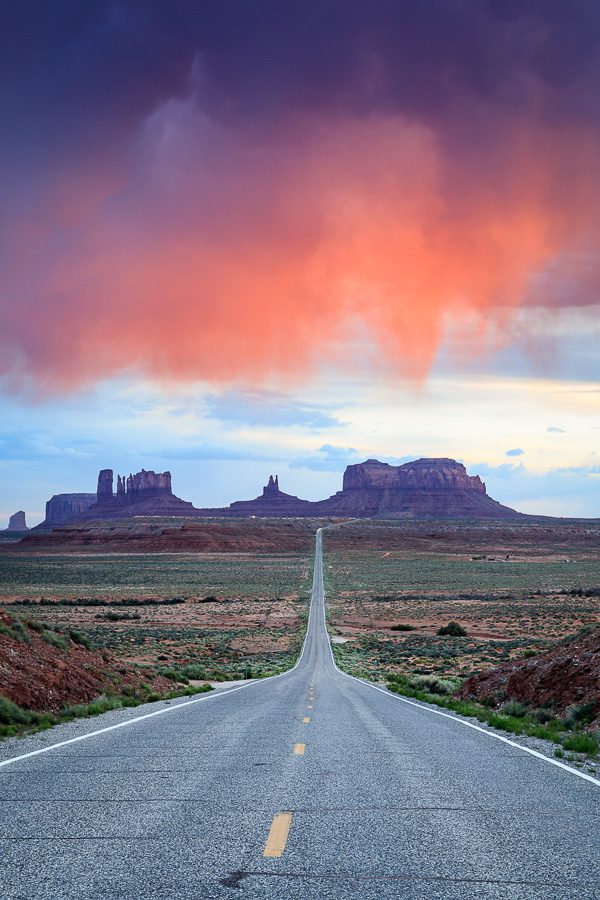 Recommended Camera Gear
Sturdy tripod and ballhead
Digital SLR or Mirrorless Camera Body.
Wide angle lens in the 16-35mm range.  If you have an ultra-wide in the 11-14mm range, bring it along since there are many places we can utilize it. For night photography, it's best to have a lens that is f/2.8 or faster.
Mid-range zoom lens in the range of 24-100mm.
Long telephoto lenses will come in handy in many locations. We really like the 100-400mm zoom lens.
Circular polarizer filters are useful.  Bring any ND filters if you have them.
Extra batteries, memory cards, and cleaning supplies.
Remote cord for your camera.
Laptop if you wish to backup your photos or follow along during the post-processing instruction.
Personal Gear List
Sturdy hiking footwear, hiking socks, and long pants .
A rain jacket and a warm layer.
Headlamp
Sunscreen, Sunglasses, Warm Hat, Sun Hat, and Gloves
Water bottle or hydration bladder.
Hiking poles if you like having them.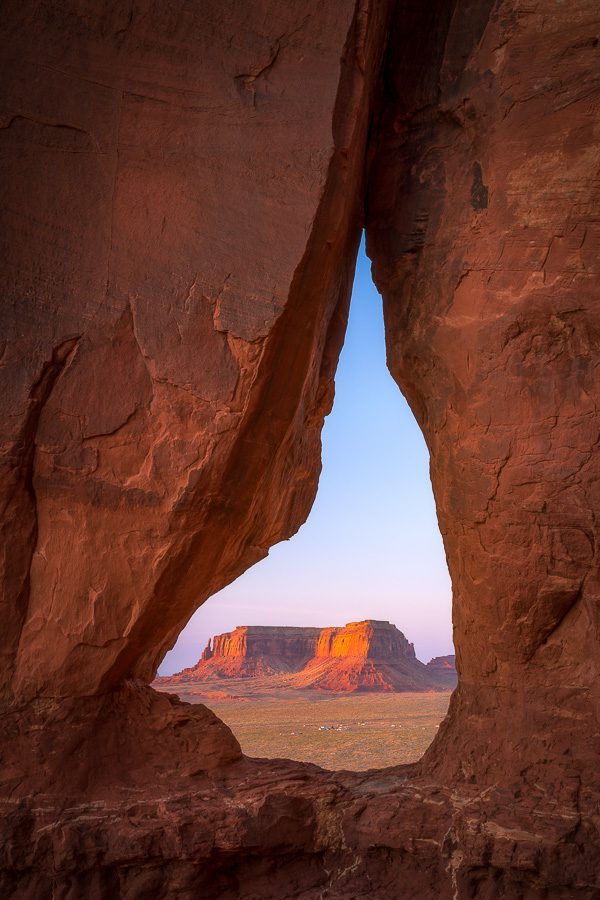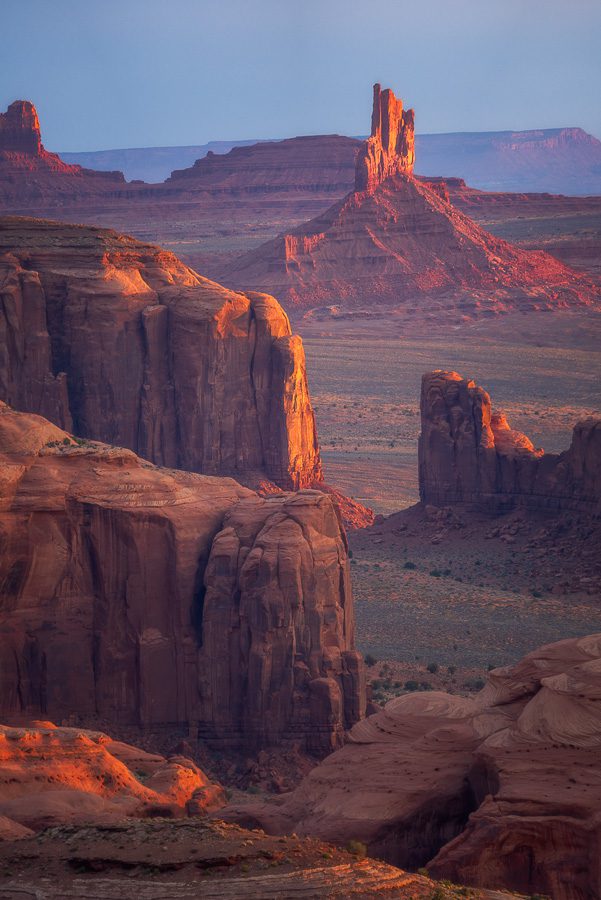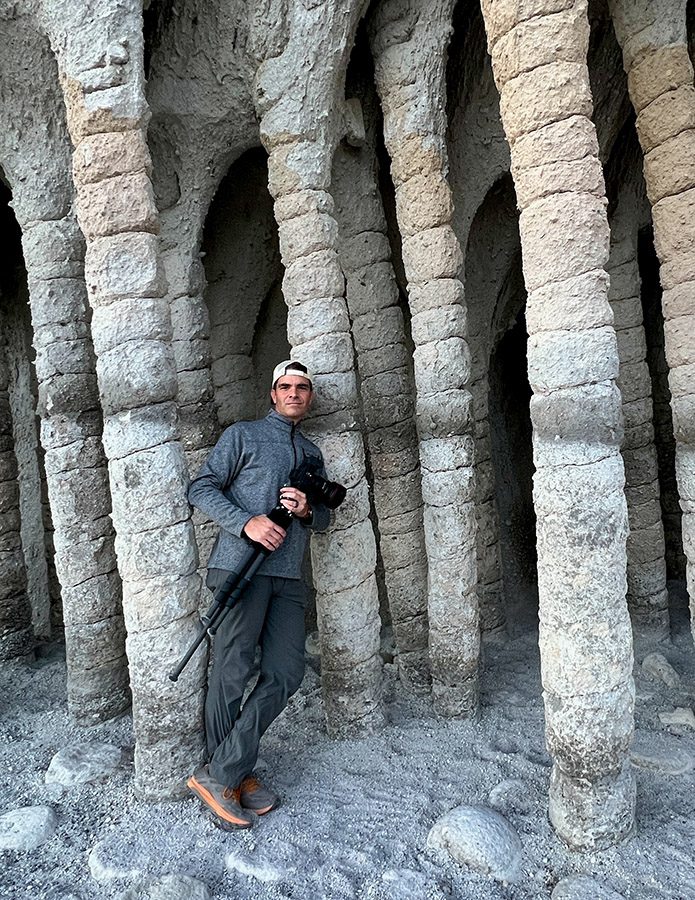 A.J. Rich
Photography Instructor
Ever since he was young, A.J. Rich has had a passion for all things visual. Growing up on the edge of St. George, Utah, he often sketched his favorite sports players and designed logos for his youth sports teams. A.J. also spent countless hours around his childhood home climbing rock mesas and exploring the unknown, including at nearby Zion National Park.
After graduating with a degree in graphic design from Brigham Young University in 2001, A.J. worked in the graphic design field for 20 years. In 2006 A.J. picked up a camera and, drawing on his art background, he has been a successful Getty Images contributor. In recent years he has focused on landscape photography—where his true passion lies.
Today the quest for the "timeless story" drives A.J. on all his outdoor adventures. While out in nature he seeks the ethereal and spiritual planes, and if he can capture them in a photograph, even better.
Currently A.J. works by day as a graphic designer and art director for BYU Brand & Creative, always dreaming of and planning for his next photography journey.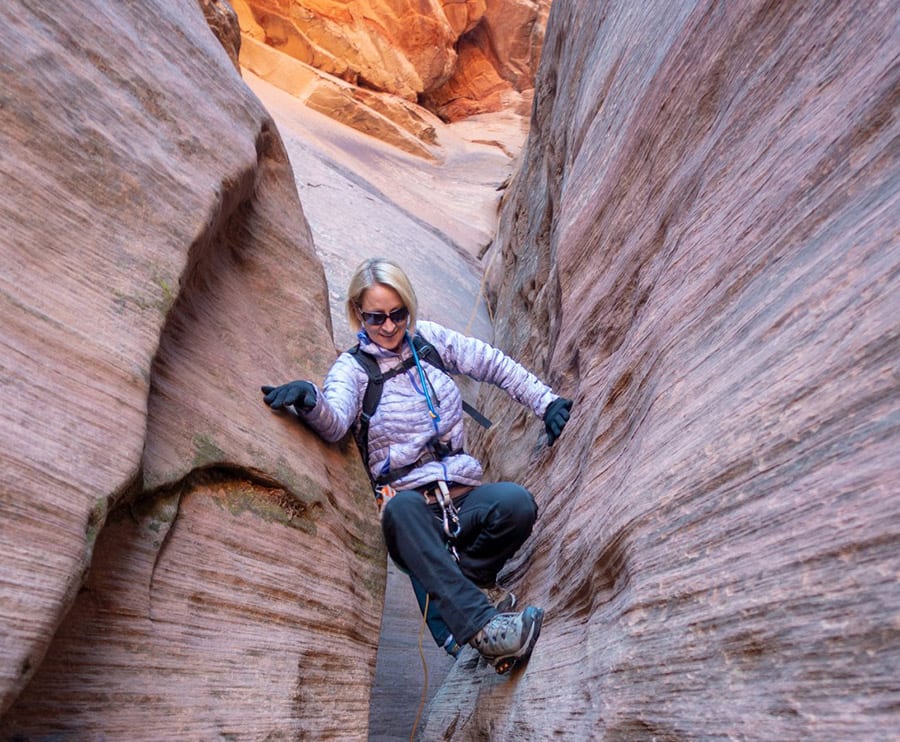 From an early age, Amy knew she had a wandering spirit. Her desire for adventure and passion for nature, stayed with her into adulthood, prompting her to pursue photography as an expressive art form.
The moments captured by Amy's camera are far removed from the "point and click" variety. She often spends hours and even days scouting possible shoot locations.
Amy loves exploring and photographing all the natural wonders that surround her hometown of St. George, Utah.