The Palouse in Eastern Washington is full of hidden gems. With the rolling hills covered in spring green or harvest gold, you'll be busy pressing that shutter button!  On our Palouse Photo Tour, you'll explore this diverse landscape dotted with barns, waterfalls, big vistas, and intimate scenes.  This is a 2-day tour that is offered on demand. You'll get sunset the first day and sunrise the second day.  Night photography is also an option. The Palouse is a vast region and local photographer/instructor Ryan McGinty will get you to the best locations based on current conditions.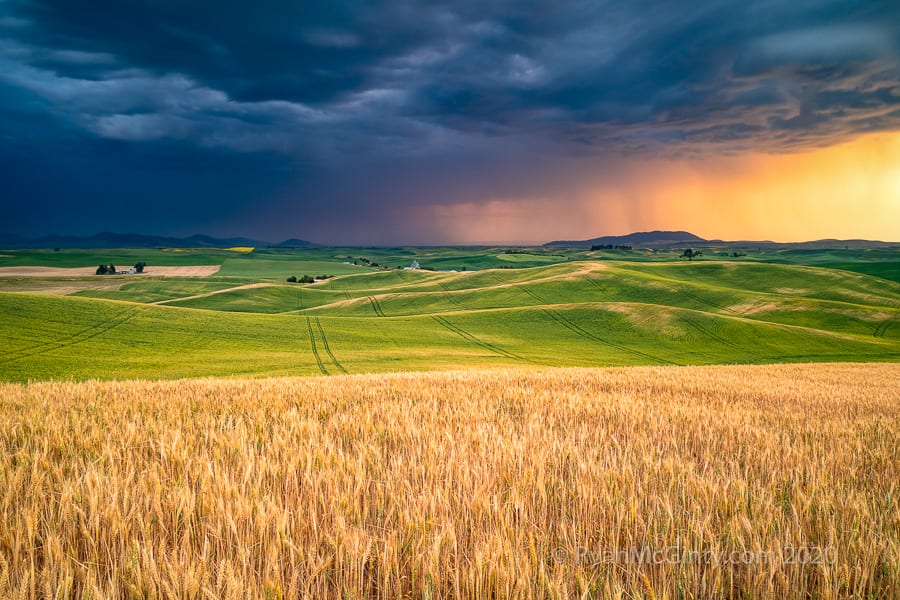 Highlights
Experience the rolling green hills of the Palouse in Eastern Washington covered in spring greenery or harvest gold.
Explore photogenic barns, colorful landscapes, iconic lone trees, raging waterfalls, big vistas, and much more.
Resident photography expert Ryan McGinty knows the Palouse like the back of his hand. He will get you to the best places at the best time.
This 2-Day On-Demand Tour includes one sunset outing and a sunrise outing the next morning.
Night photography is possible when weather/conditions warrant.
Small group of no more than 4 clients. Private tours also available.
Bookable year-round but for best conditions we recommend May-Aug.
Itinerary
The exact locations we visit will be kept flexible to account for the weather, current conditions, and group interest. We will optimize our time for the best possible photography.  The tour will begin approximately 3 hours before sunset on the first day and conclude approximately 3 hours after sunrise on the second day. Please refer to the start/end times in your confirmation email as it varies depending on the month of the year.
If you are interested in doing night photography, this can be arranged.  If we do night photography, we will either skip the sunset or sunrise outing depending on the month of the year. We'll only do the night photo outing if skies are going to be clear with light winds. If not, we'll resort to the original sunset/sunrise schedule.
All tours will begin/end in Pullman Washington.  The meetup location will be given in your confirmation email.  Please note that food, beverages, and overnight accommodations are not included in the tour price.  If you need a place to stay overnight, we recommend the Coast Hilltop Inn in Pullman Washington.
You can shoot all focal lengths in the Palouse, from ultra-wide angle to super-telephoto.  The most useful lenses are the mid-range 24-70mm or 24-105mm and telephoto 70-200mm or 100-400mm.  If you want to do night photography, make sure you have a wide angle lens that is f/2.8 or faster.  All participants should bring a tripod.  Circular polarizers can come in handy to remove wet glare and enhance the sky.
May through August are the best months to visit the Palouse. You can still book this tour year-round. Even if conditions aren't ideal, Ryan McGinty can get you to the best locations.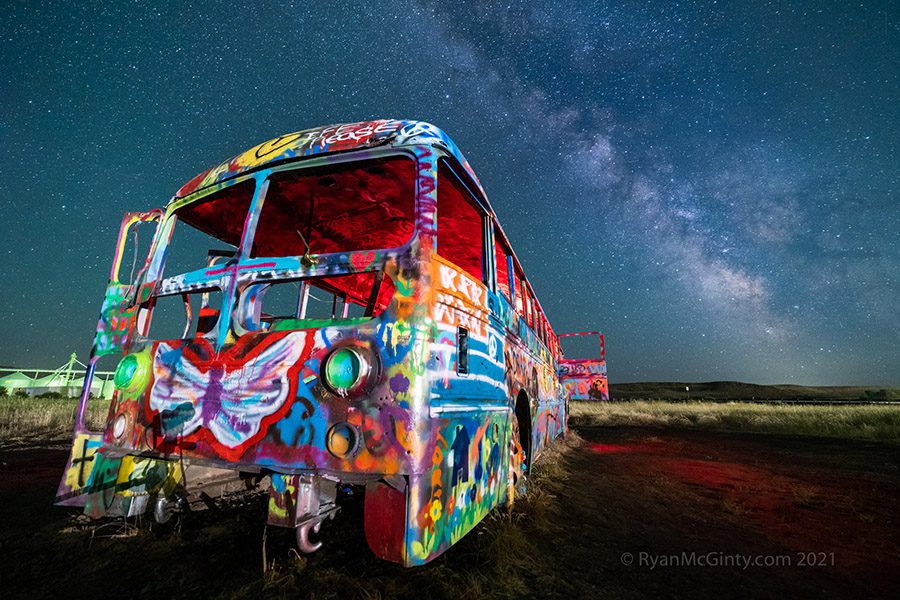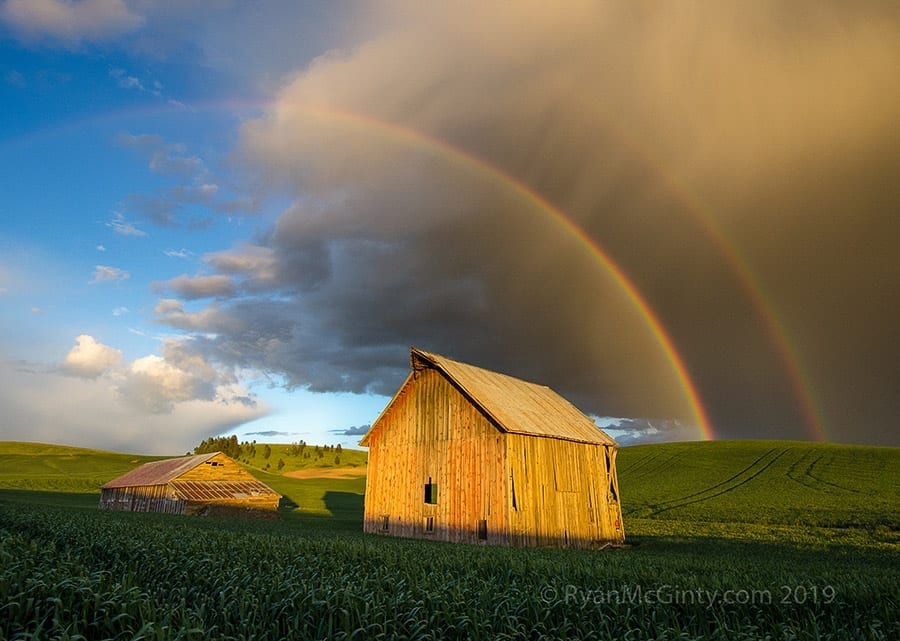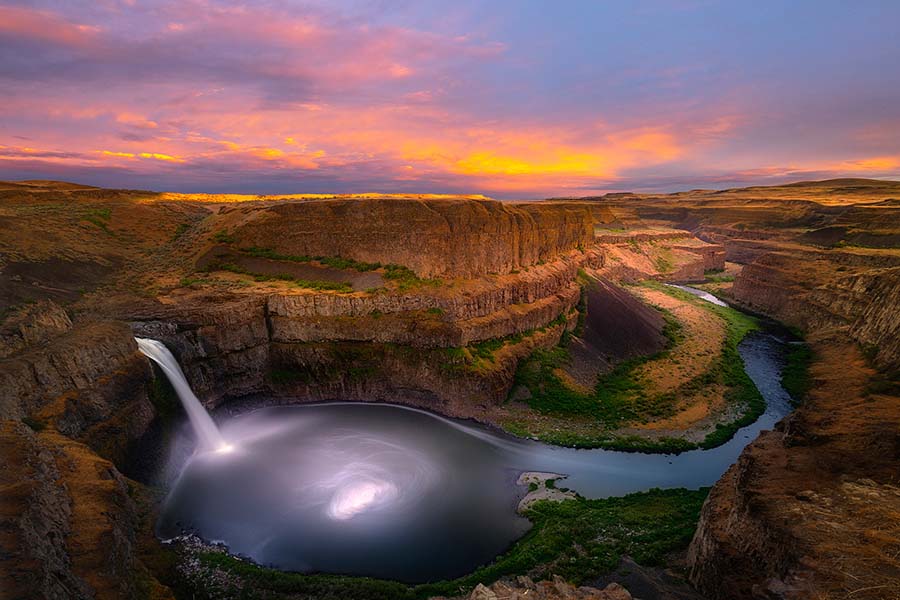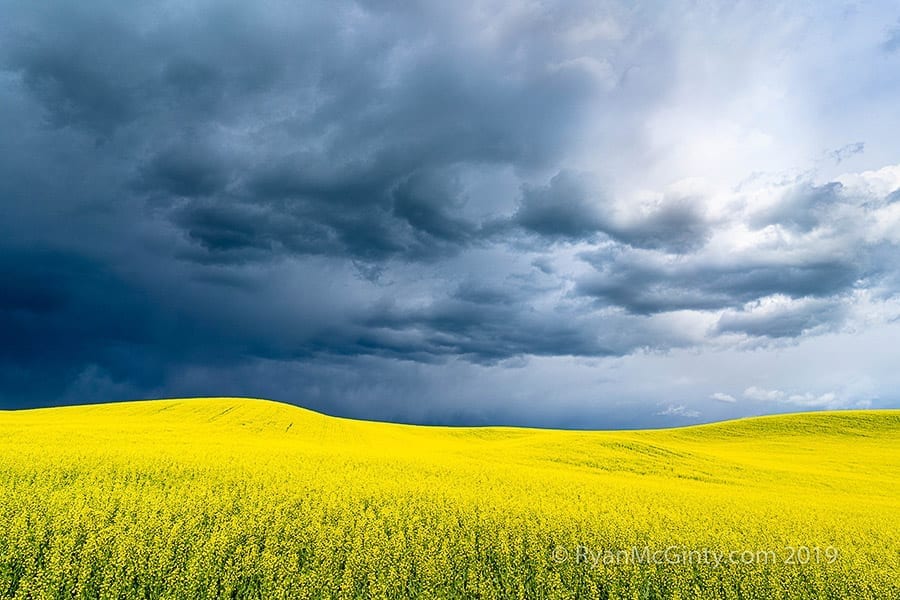 Pricing
Not currently Offered
Trip Includes:
Ground Transportation
Park Entrance Fees
In-Field Photography Instruction
Image Critique
Trip Does NOT Include:
Transportation to/from your home to Pullman, WA.
Lodging
Meals and snacks.
Beverages
For the base price, this trip requires a minimum of 2 paying participants. If booking as a single, we will attempt to find others that can join on the same dates.  In the event the minimum is not met, you will have the option to pay the 2-person rate and go on a private tour, reschedule to a different date, or cancel and get a full refund.
We highly recommend all participants purchase Travel Insurance to protect your purchase.  Please refer to our Terms and Conditions before booking.
Recommended Camera Gear
Sturdy tripod and ballhead
Digital SLR or Mirrorless Camera Body.
Wide angle lens in the 16-35mm range.
Mid-range zoom lens in the range of 24-100mm.
Long telephoto lenses in the 100-600mm range.  You will want a lens that is longer than 200mm for many of the locations we visit! A 100-400mm or 150-600mm will be perfect.
Circular polarizer filters and ND filters for your lenses.  If you like shooting with grads, bring them along.  A 9 or 10-stop ND filter will be useful for creating very long exposures.
Backpack to carry your gear.
Extra batteries, memory cards, and cleaning supplies.
If doing night photography, you will want a lens that is f/2.8 or faster along with a remote cord for your camera.
Personal Gear List
Sturdy hiking footwear, hiking socks, and long pants .
Warm jacket, hat, and gloves for cool mornings
Headlamp
Sunscreen, Sunglasses, Sun Hat.
Water bottle or hydration bladder.
Hiking poles if you like having them.
Bug Spray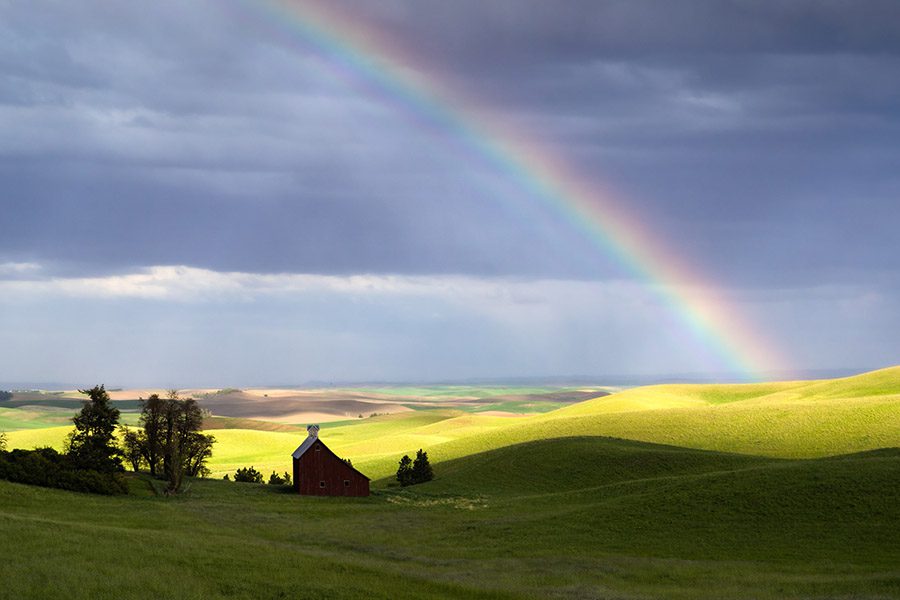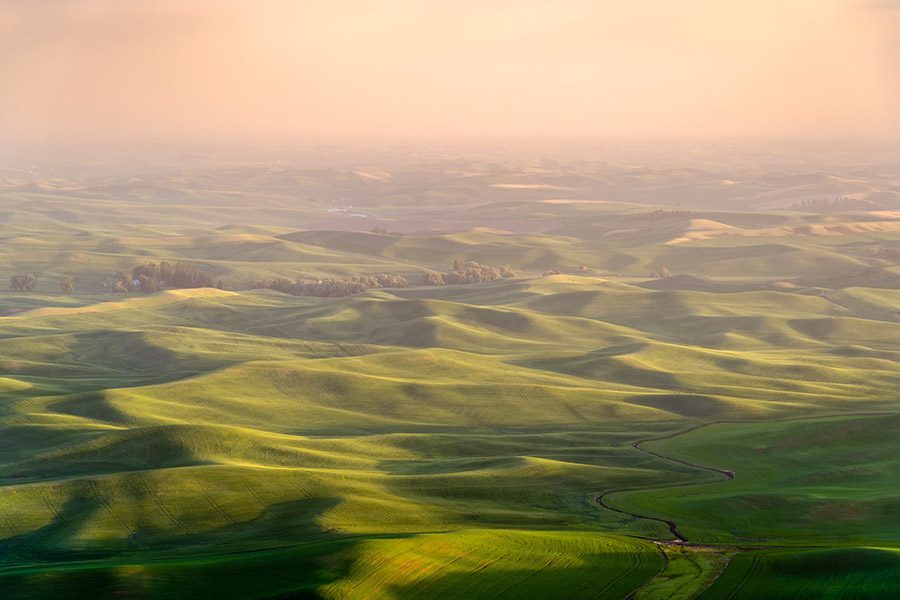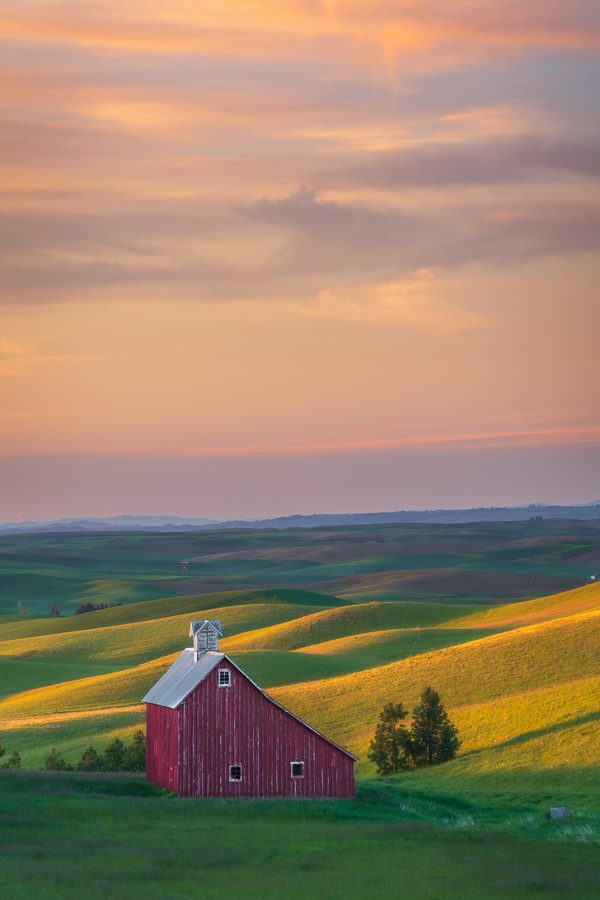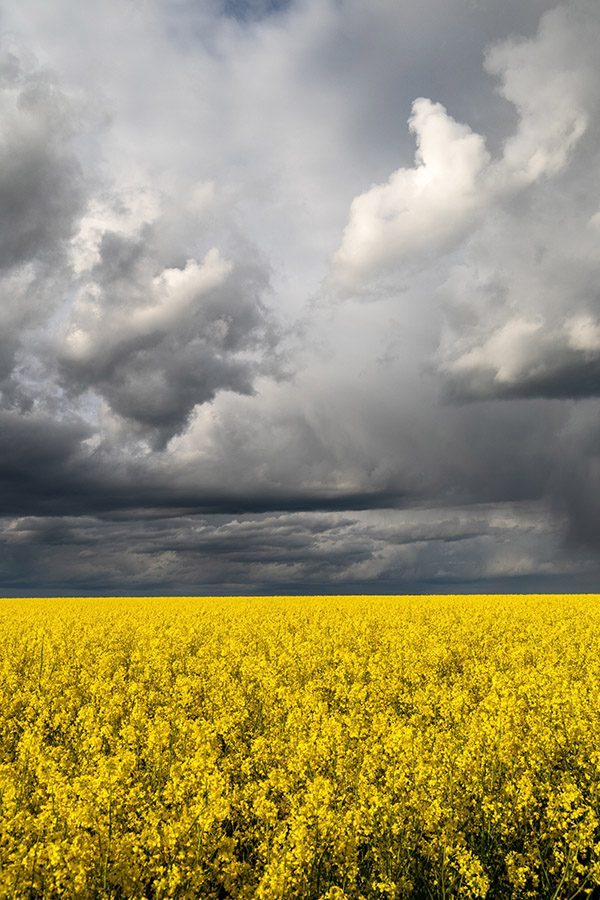 Additional Info
Please check the weather forecast ahead of your tour and plan your clothing needs accordingly. It can be quite cold in the mornings and temperatures can drop 10-20 degrees up on top of the buttes. If wind or rain are in the forecast, make sure you bring an appropriate outer layer. If it has been raining, we won't be able to drive the dirt roads. The Palouse is such a huge area we'll get you to the best locations as per the current weather. Note that we cannot offer refunds due to weather unless we cannot go out at all. Don't despise bad weather as that is when you can get the most dramatic photos!  Just make sure you are prepared for the conditions the day of your tour.
Palouse tours are rated Easy for Physical Exertion with minimal walking required from the vehicle.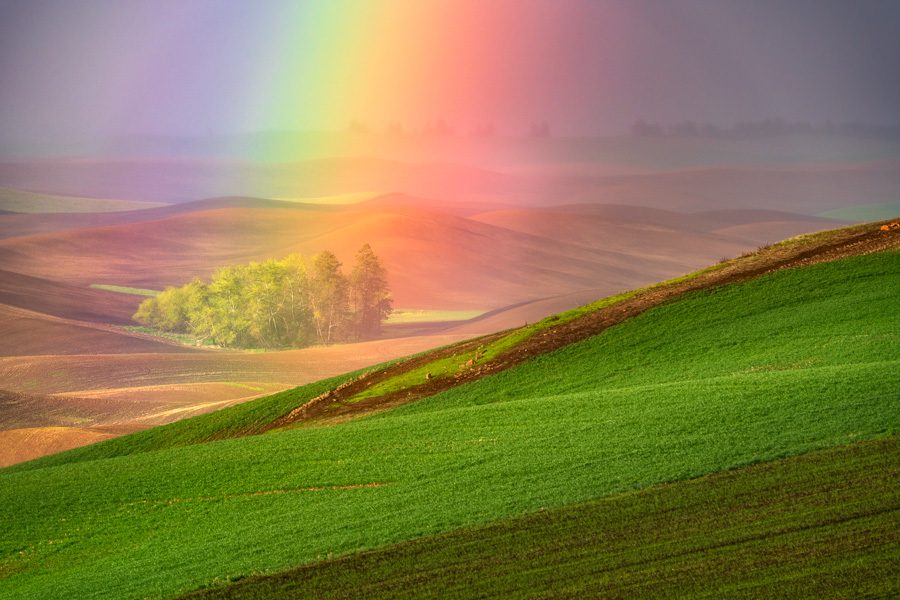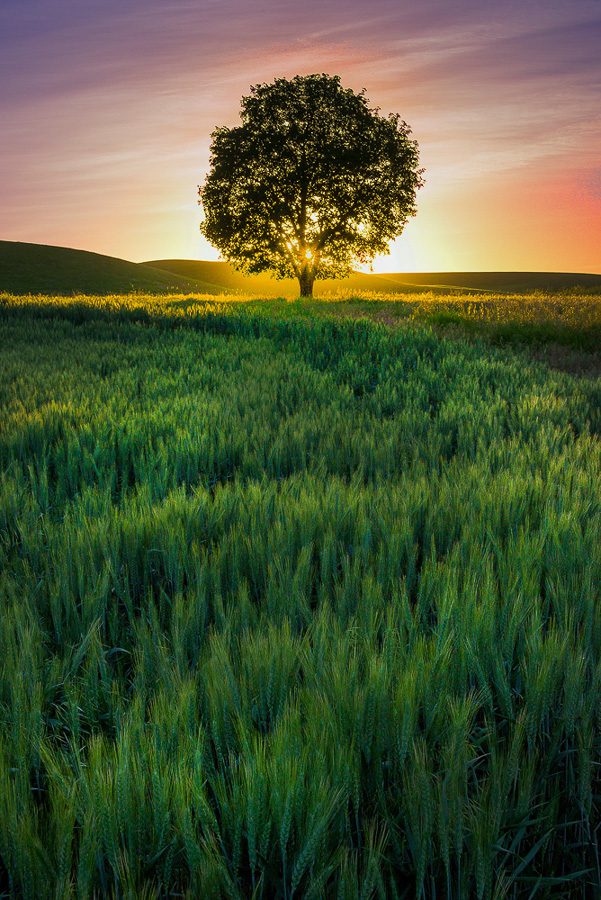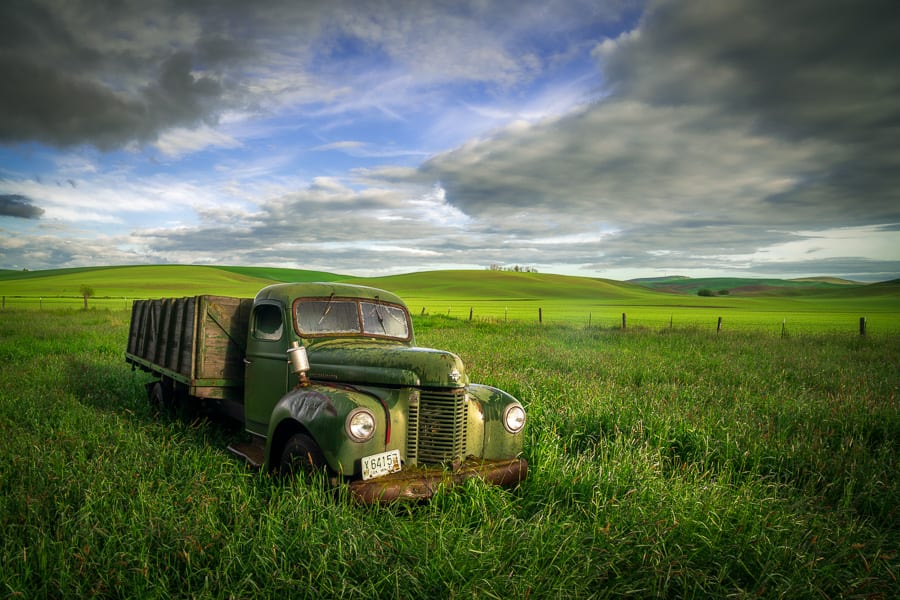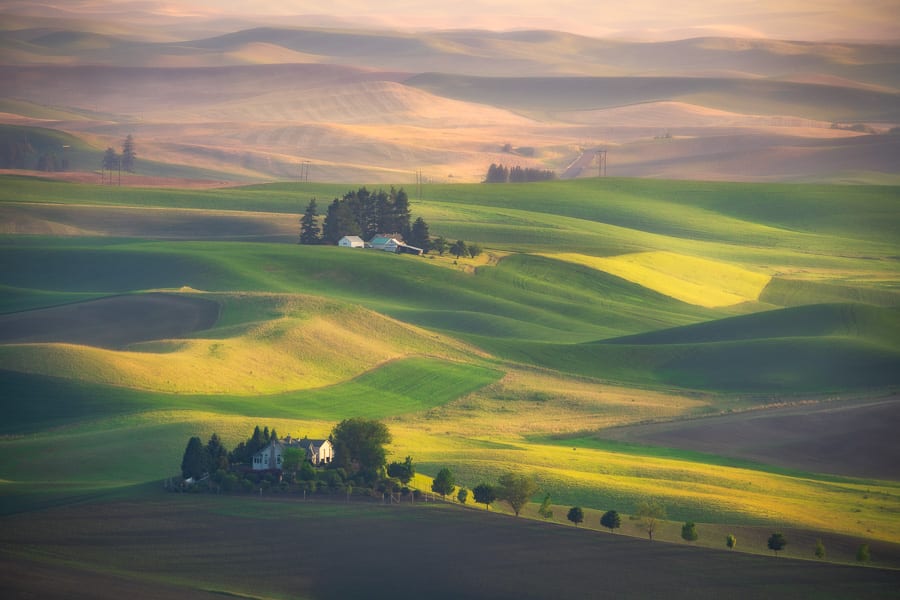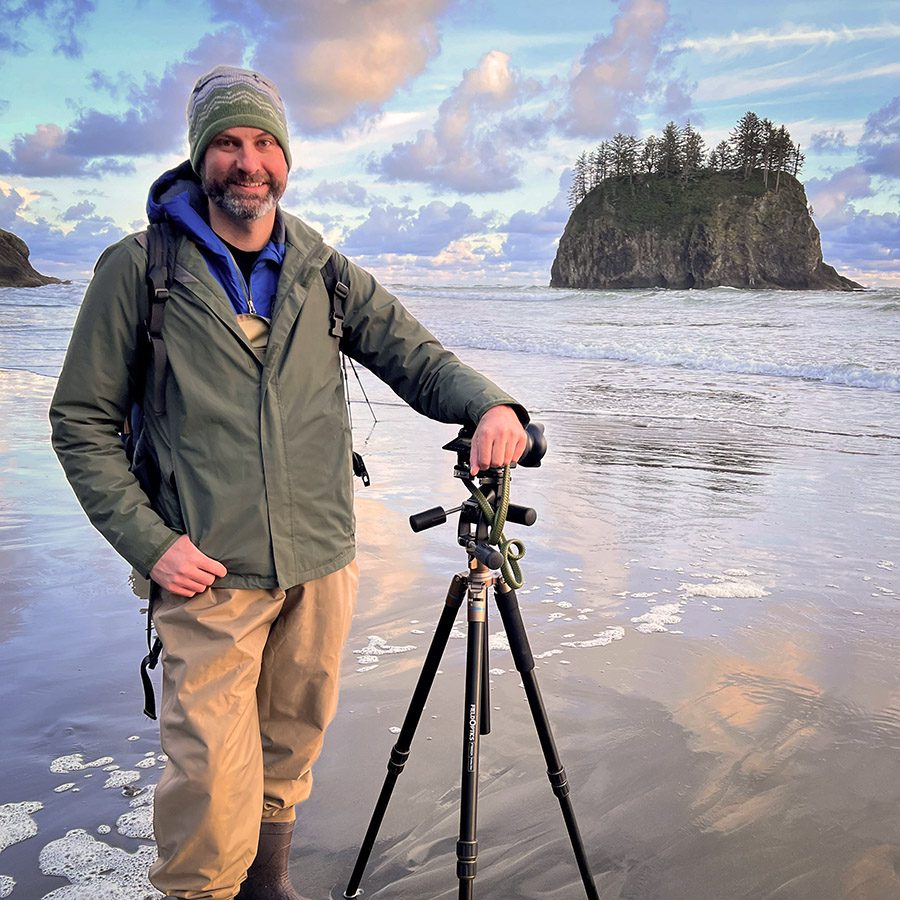 Ryan McGinty
Photography Instructor
Ryan McGinty is a seasoned landscape photographer living in the Palouse area of southeastern Washington.  His first-hand experience in this unique agricultural area makes him the perfect instructor to lead people to out-of-the-way places for those once-in-a-lifetime rainbows, sunsets and sunrises in the beautiful rolling hills. He loves chasing the light and diligently checks weather apps to get the latest sun and rain predictions, cloud formations, wind and temperatures for the best locations and light.
His interest in photography started at an early age and continued in college with graduate work at Brooks Institute of Photography.  His experience in portrait, wedding, film, and medium and large format photography give him an extraordinary background for his award-winning landscape photography.
His passion for the Palouse is only exceeded by his passion for photography and his desire to show people his favorite places.  He takes a legitimate interest in his clients and strives hard to ensure they get the best shots. His photographs have been published in books, calendars and travel guides.