Mt Rainier National Park is truly a paradise with one of the most spectacular wildflower blooms in late summer. Wildflowers of all types fight for space in the sub-alpine meadows against the snowy backdrop of majestic Mt Rainier.  The scenery is punctuated by sparkling lakes, waterfalls, plentiful wildlife, and much more! Join pro photographer Kevin McNeal for an action-packed 5 days in the mountains. We'll be doing a lot of hiking into some of the most impressive alpine terrain! This workshop is rated Difficult for Physical Intensity, and may include 2-4 miles of hiking each day over mountainous terrain.
$2150 Tuition

Additional Cost for Lodging
4 Students per Instructor
Max 8 Students
Kevin McNeal
David Swindler
Highlights
Photograph the wildflower eruption at Mt Rainier National Park. Dates are timed for best chances for peak wildflowers!
The workshop itinerary is kept flexible so we can make best use of the wildflower blooms and weather. Our goal is to maximize your photography!
Wildlife is plentiful at Mt Rainier with deer, marmots, pikas, and even the occasional black bear!
Learn many new photographic techniques from pro instructor Kevin McNeal. Expect plenty of individual attention with small groups.
Post-processing and image critique sessions will help make the most of your images.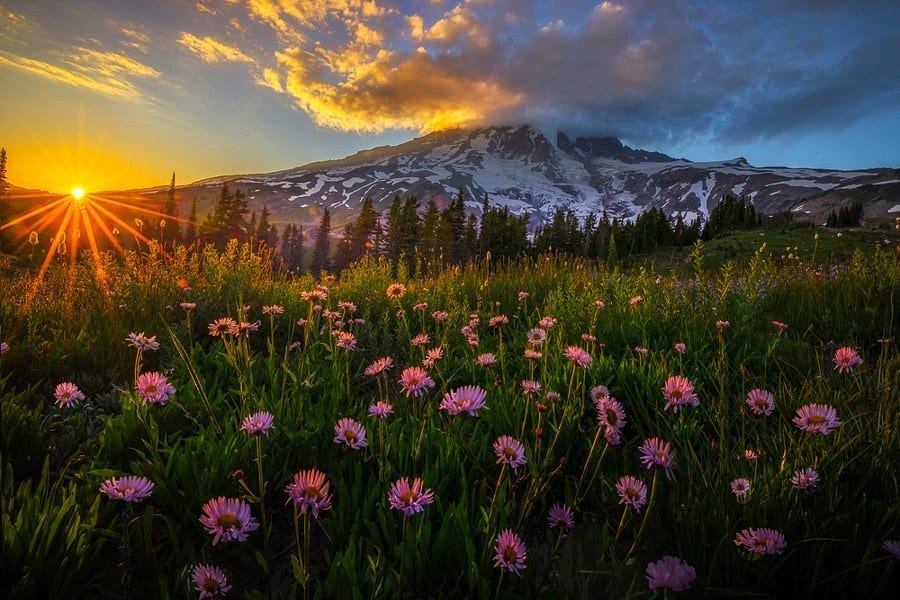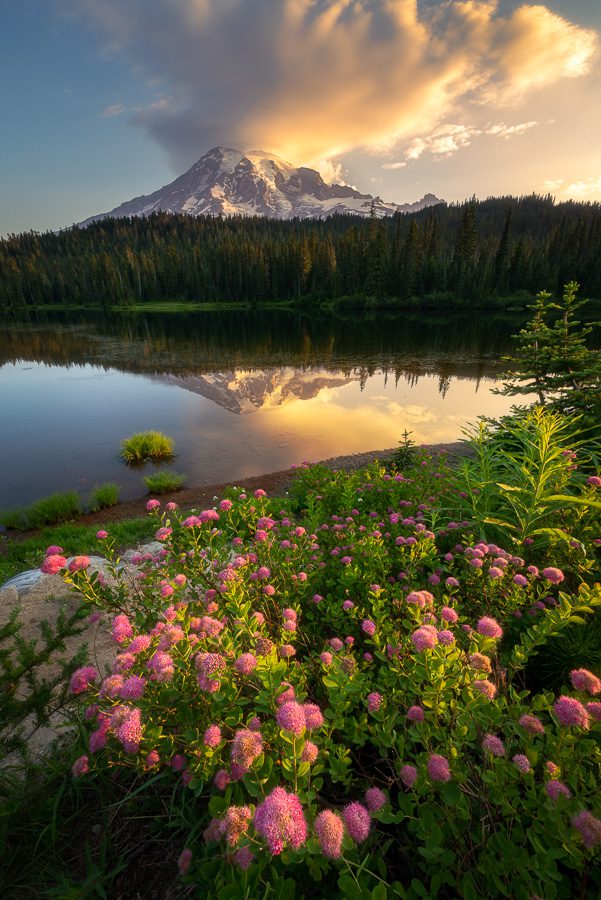 Itinerary
The exact itinerary will be kept flexible to account for weather and current conditions in the park. We will optimize our time for the best possible photography. The itinerary below is just an example of what you can expect.
Day 1 (Aug 7):  Meet at 9AM at our conference room in the  Hilton Garden Inn  SEA-TAC Airport. For those flying in, we recommend staying the night before. After a mandatory meet & greet/orientation session, we head toward the park, grabbing lunch along the way. Being that there are no restaurants close by, we will stop at a grocery store for provisions. After checking into our rooms, we drive into the park and shoot the beautiful wildflowers and waterfalls until sunset.
Day 2 (Aug 8):  We leave well before dawn for a short hike to some spectacular sub-alpine meadows carpeted with lupine, paintbrushes, asters, bistort, and alumroot!  Early morning fog adds to the mystery as first light hits Mt Rainier. After a lunch break, and midday post-processing session, we explore some flower-rimmed lakes, finishing with a sunset shoot at one of our favorite wildflower meadows.
Day 3 (Aug 9):  We check out of our rooms and hit the road extra early to be ready for first light!  We shoot sunrise at a stunning vista and then check into our rooms where we'll spend the last two nights. We get quite the treat at sunset as clouds roll in to deliver colorful skies and warm light!
Day 4 (Aug 10):  Today we'll spend our time exploring the Paradise side of the park. We hit the road extra early and are ready for first light!  After a morning walk to stunning vistas, we head back to town for a much needed midday break and post-processing session. Late in the afternoon, we hit the trail again and have the opportunity to photograph wildlife in the flower-filled meadows.
Day 5 (Aug 11):  This is our last sunrise opportunity in the park and we make the most of it with a hike up to a spectacular valley lined with waterfalls and flowers! We return to the hotel for breakfast and then begin our drive back to town. After lunch we do a comprehensive post-processing and image critique session to help make the most of your images.  We drive back to SEA-TAC airport, arriving no later than 8PM.
 Logistics
Plan to arrive at our conference room at Hilton Garden Inn  SEA-TAC Airport no later than 9AM on Aug 7th.  We will begin the workshop with a mandatory orientation session where we'll cover many techniques you will be using during our time together. If you are flying in, we recommend arriving the night before.
We will provide all transportation during the workshop so there is no need to rent your own car unless you want to. The hotel offers free 24-hr shuttle service to and from the airport.
Due to limited lodging options around Mt Rainier, we have pre-booked hotel rooms for our group.  Workshop tuition is $2150 and the cost of lodging will be added to your reservation depending on whether you want double or single occupancy.  See pricing section below for details.
This is a hiking intensive workshop where you can expect moderate to strenuous walks with 2-4 miles of daily distance. The hikes may include steep inclines over mountainous terrain. You should be comfortable hiking these sorts of distances while carrying your camera gear, drinking water, and food. Everyone on this trip must be in good physical condition due to the steep mountain terrain and high altitude.
Food is not included as part of the workshop and we will be stopping at restaurants when possible for meals. We will conclude by 8PM on Aug 11th and you can plan your return travel after that time. We recommend you stay one more night near SEA-TAC airport before flying out the next day in case of travel delays. Lodging is not included for the night of Aug 11th.
The weather in August is pretty temperate, but it can be quite cold in the morning especially at the higher elevations. Please ensure you bring plenty of warm clothes.  Rain is always a possibility, so come prepared with a rain jacket and a cover for your backpack. Finally, where there are wildflowers, there are usually mosquitos. Don't forget bug spray!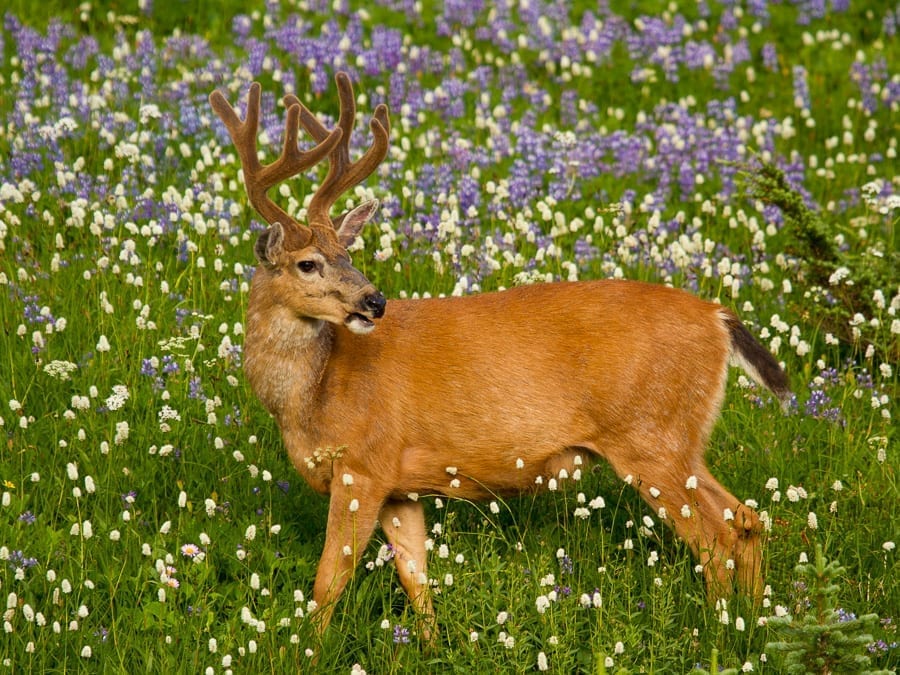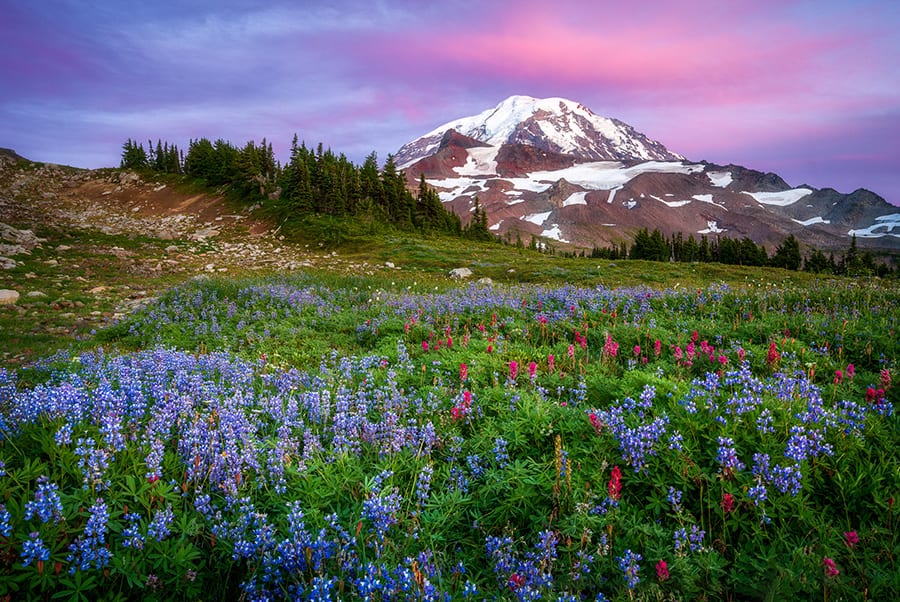 Pricing
$2150/person + Tax
Double Occupancy Lodging: Adds $800/person
Single Occupancy Lodging:  Adds $1600/person
Trip Includes:
Lodging is pre-booked for the group due to limited availability. Double Occupancy adds $800/person and Single Occupancy adds $1600/person.
All ground transportation during the workshop
Park entrance fees
In-field photography instruction
Post-processing and image critique
Trip Does NOT Include:
Transportation to/from your home to SEA-TAC Airport.
Meals and snacks.
Alcoholic Beverages.
Join our Loyalty Program and Save 10%!
When you complete the checkout process, you will be given the option to either pay the full amount or put down a 50% deposit.  If you pay the deposit, the remaining amount will be charged 90-days prior to arrival to the credit card we have on file.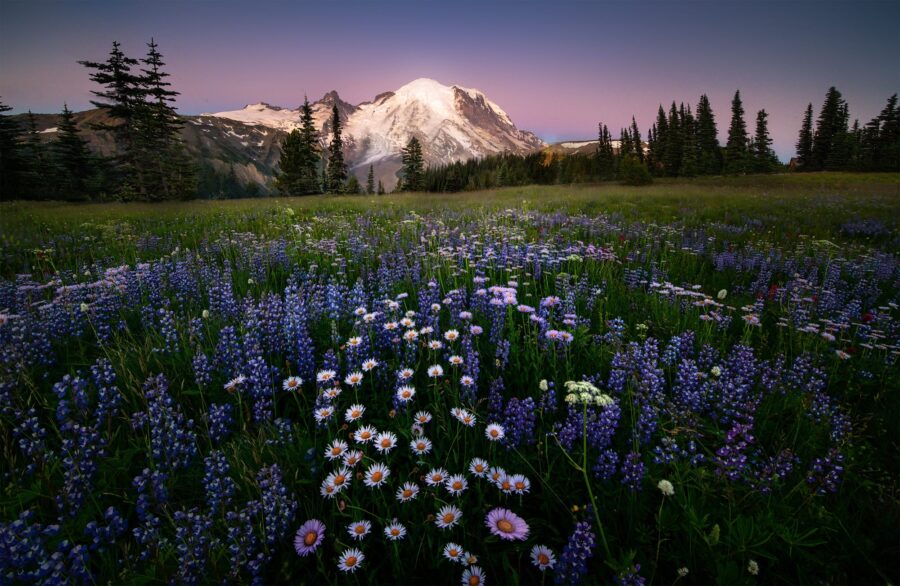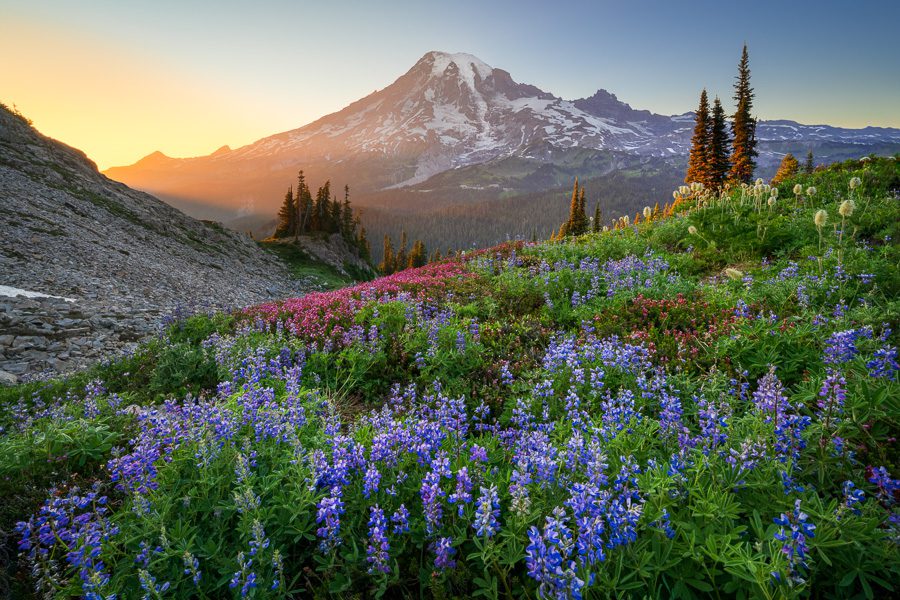 Recommended Camera Gear
Sturdy tripod and ballhead
Digital SLR or Mirrorless Camera Body.
Wide angle lens in the 16-35mm range.
Mid-range zoom lens in the range of 24-100mm.
Long telephoto lenses in the 100-600mm range will come in handy for wildlife encounters.
Circular polarizer filters and ND filters for your lenses.  If you like shooting with grads, bring them along.  A 9 or 10-stop ND filter will be useful for creating very long exposures.
Backpack to carry your gear along with a rain cover for the pack.
Extra batteries, memory cards, and cleaning supplies.
Remote cord for your camera.
Laptop if you wish to backup your photos or follow along during the post-processing instruction.
Personal Gear List
Sturdy hiking footwear, hiking socks, and long pants .
A rain jacket and several warm layers.
Headlamp
Sunscreen, Sunglasses, Sun Hat, and Gloves
Water bottle or hydration bladder.
Hiking poles if you like having them.
Bug Spray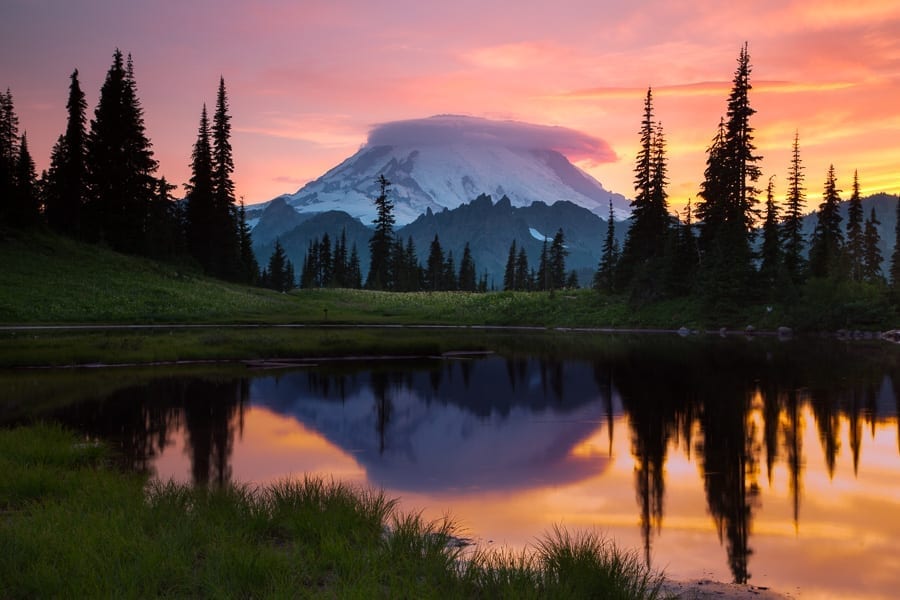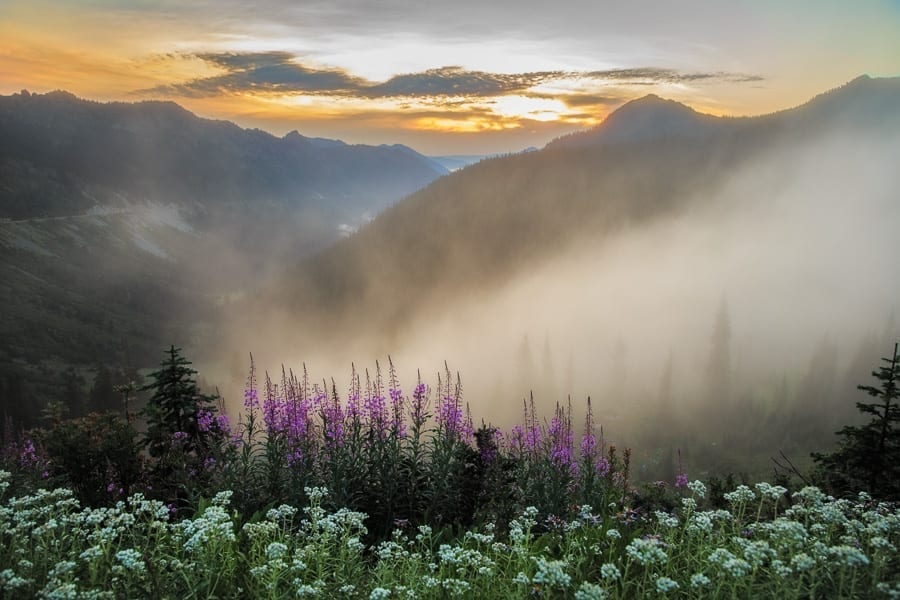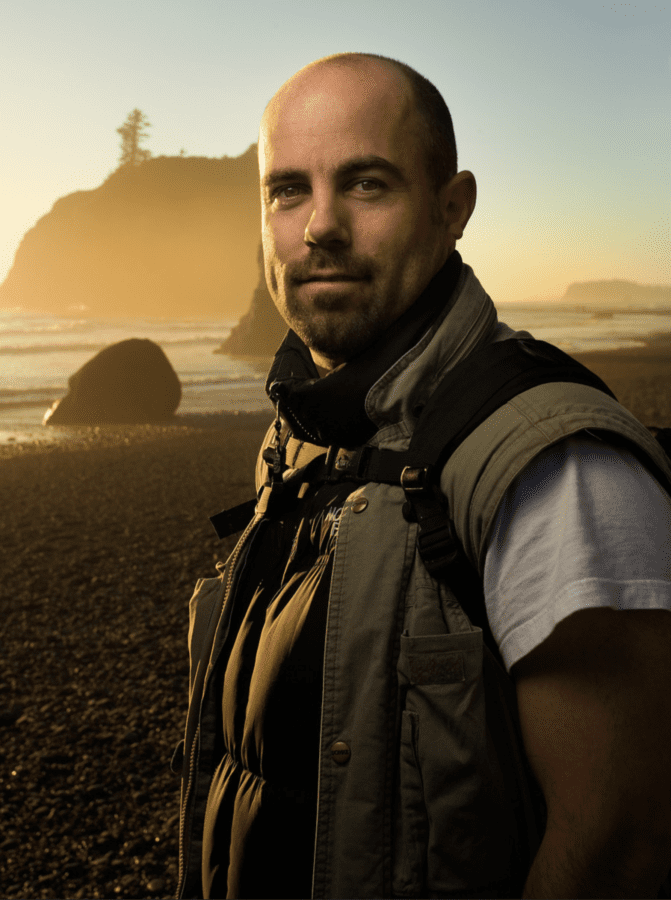 Kevin McNeal
Kevin McNeal is a Washington-State photographer who is passionate about photographing grand landscapes that reflect the most unique places on earth. Capturing moments of magic light and transferring this to print is the ultimate goal. His images hold a combination of perseverance, patience, and dedication to capture landscapes in fresh ways. The stories of how these images are rendered come across in the feelings the images convey. He has traveled all over North America, shooting diverse landscapes and finding remote places with the hope that we can convey to the public that this earth is worth caring for. His award winning images can be seen in galleries and showings across the United States.  He was recently invited to the Art Wolfe Art Gallery for the Environmental Photography Invitational. Kevin was the grand winner of the Landscape category for the Natures Best Magazine and was selected for the Smithsonian National Museum of History in Washington D.C..  He is a regular contributor to publications like Outdoor Photographer.
Artist's Statement
"I believe that the Earth shares secrets with us that only can be discovered by trying to understand our position on this planet. We are never fully intimate with the planet but are given brief moments that make our souls want more. These glimpses of nature's power are fleeting and never the same twice. I also believe it is important to share with those who want it. The treasures that await us given the patience that is out there. What I try to do is bring some of that magic to my images to share with the rest of the world. Each of my images tells a story that everyone can relate to in some way whether it is success, fear, or challenging oneself to overcome obstacles
Kevin's portfolio can be found at www.kevinmcnealphotography.com.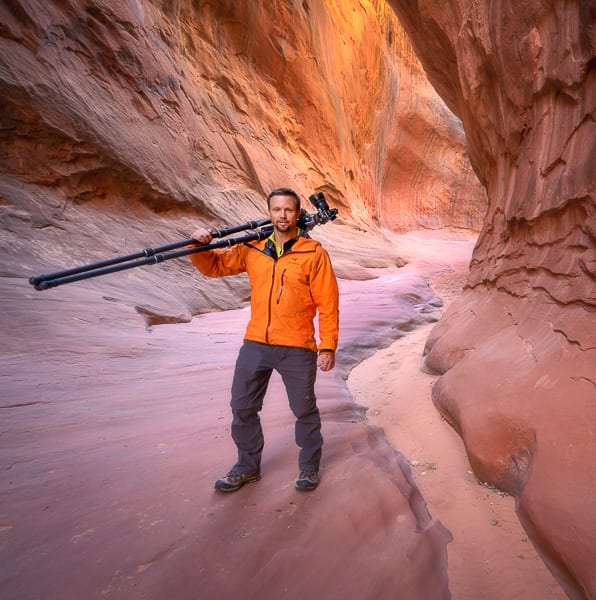 David Swindler
David Swindler is an award-winning landscape and wildlife photographer.  Among others, he has been recognized by Sony World Photography Awards, International Landscape Photographer of the Year, and National Geographic.  He received a degree in chemical engineering and worked in the semiconductor industry specializing in optics and photolithography. In 2014, he left his day job to follow his true passion. He has traveled to some of the most remote regions of the world and has extensive experience photographing a wide variety of subjects and conditions. He finds great satisfaction in helping others learn photography, especially in the wild desert environment near his home in Kanab, UT.  David is an expert in night photography and loves to get out and shoot the starry night skies. Catch a glimpse of David's work in the slideshow, and follow the links below to see more!
Gallery    Awards and Media Coverage
Having guided photo tours for years, David is very familiar with many different types of cameras.  He is a master with light and composition. But most importantly, his dedication to his clients is what really sets him apart!   Just read what others are saying here: Trip Advisor.