Kanab Utah – A Photographer's Dream!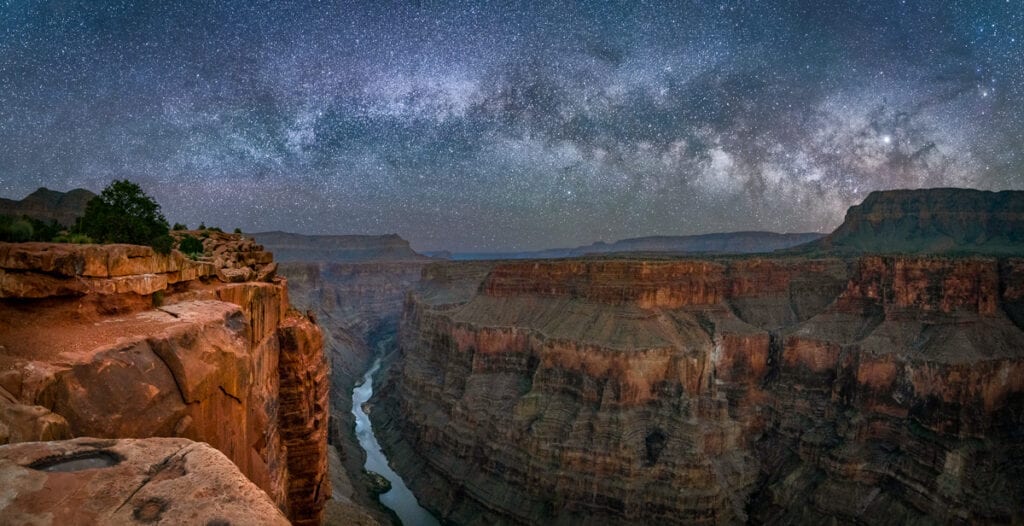 I grew up in the Midwest – Iowa to be exact. I learned to enjoy the outdoors from a young age and my favorite childhood experiences were those memorable family vacations out to the Western US. I fell in love with the mountains, deserts, and wild landscapes. One summer evening when I was 10-years old, we were camped on the North Rim of the Grand Canyon. I woke up to use the bathroom in the middle of the night. When I walked outside the tent, I was absolutely blown away by how many stars I could see in the sky and just how bright and vivid they were. It was almost like I could reach up and touch them. From that day on, I knew I would have to return someday to the Southwest.
That day happened over 7 years ago when I decided to move to Kanab, UT. Now why would I choose Kanab? To begin with, it's a pleasant town in rural Utah with an awesome community vibe (and great restaurants too)! But what attracted me to Kanab is what lies all around it. I like to say the Kanab isn't super close to any one thing but is central to just about everything! You have Zion National Park to the west, Bryce Canyon to the North, the Grand Staircase Escalante and Lake Powell to the east, and the Vermillion Cliffs and Grand Canyon to the south. There is so much around here to explore and photograph! People who visit once end up falling in love and return again and again. In this article, I would like to share with you some of my favorite photography locations in the greater Kanab area.
Outsiders Photography Conference – March 3-5, 2023:
As one of the founders of Outsiders Photography, my partners and I are excited to host our photography conference the weekend of March 3-5, 2023 in Kanab!  The conference is geared to landscape, wildlife, and nature photographers of all backgrounds and abilities.  You will enjoy three jam-packed days of instruction from top-notch photographers and industry pros!  Both in-person and virtual tickets are available for the event.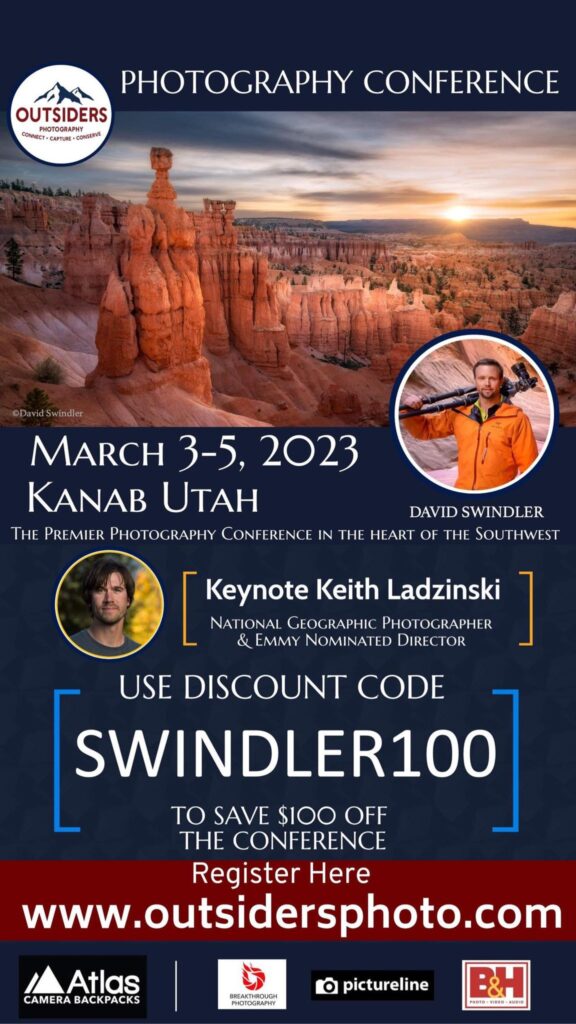 Keynote speaker Keith Ladzinski is a National Geographic Photographer and Emmy nominated director. His work primarily focuses on natural history, climate change, extreme sports, fine art and ad campaigns, sending him to the furthest reaches of the 7 continents on photo and film assignments. Event speakers include many well-known photographers and educators, including Scott Kelby, Josh Cripps, Julieanne Kost, Ian Plant, and Lisa Langell.  Speakers will engage in a series of lectures, small-group breakout sessions, panel discussions, and photo-editing classes, all with the aim to take your photography education to new dimensions. In addition to the speakers, a host of industry sponsors—including Sony, B&H Photo Video, Atlas Packs, Canon, Tamron, Nikon, Pictureline, and Fujifilm —will be on hand to offer attendees the latest in new gear and photo techniques. Even better, you'll be eligible for prize giveaways from our generous sponsors, including tripods, lenses, cameras, and gift cards!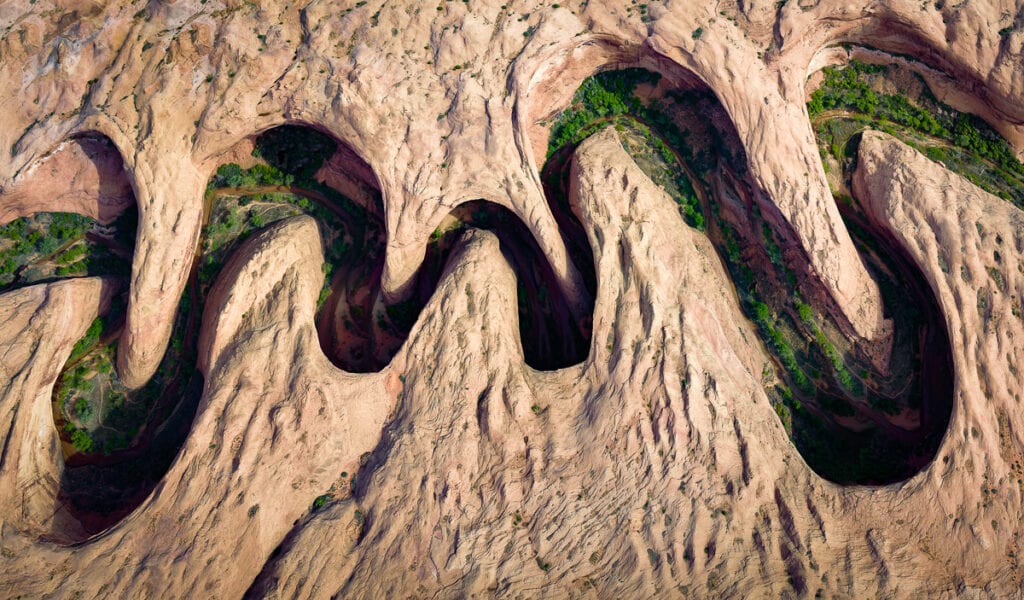 Favorite Photography Locations
Zion National Park: Kanab sits on the East side of the park, which we affectionately call the "quiet" side. This is where you can escape the crowds and hustle bustle of the lower canyon. You can drive the road into the park and pull over wherever you see interesting scenery and explore! The Canyon Overlook Trail is definitely worth a stop and is a great place to go for sunrise. There are also trails that originate outside the park to access locations like Cable Mountain and Observation Point. But if you want to go into the main canyon, just be aware that advance reservations are required to board the shuttle buses.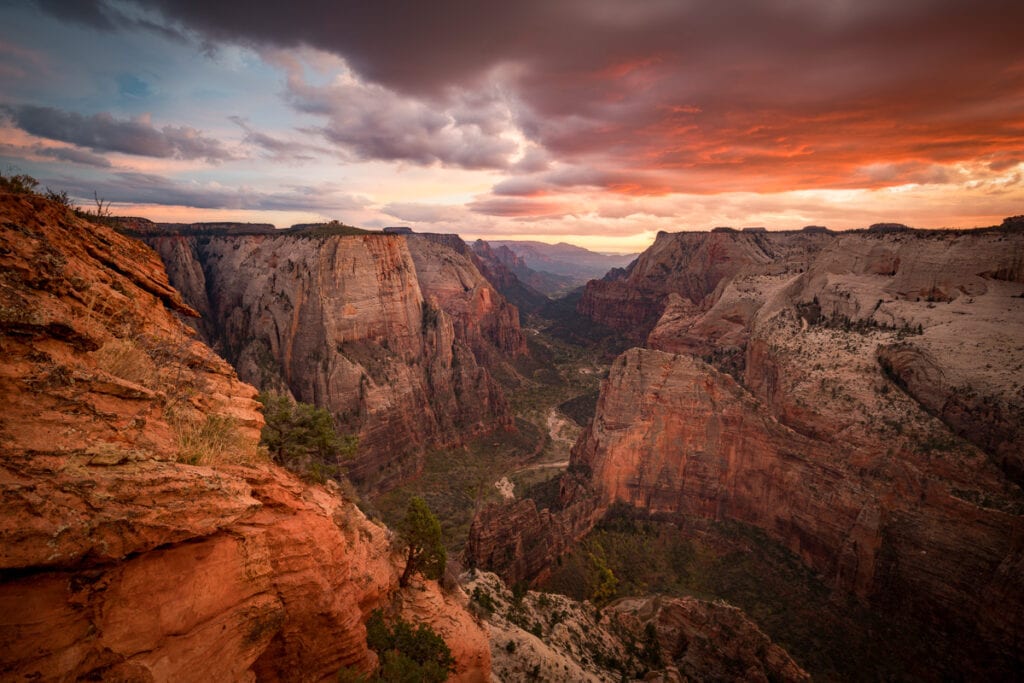 Slot Canyons: If you've never been in a slot canyon before, it's going to blow your mind! The sculpted sandstone walls and the gorgeous reflected light will keep you pressing that shutter button. Many of the canyons in Utah are technical, meaning they require ropes and or advanced scrambling skills. But we have a couple non-technical canyons around Kanab that deliver excellent photo opportunities. The first is Peekaboo Canyon (not to be confused with the one up around Escalante). To get here, you have to drive an extremely sandy 4WD road, but it takes you right to the mouth of the canyon! Don't attempt this route if you don't have the right vehicle or 4WD experience. Another good option is Buckskin Gulch, which can be accessed by passenger vehicles as long as it hasn't been raining. This is the longest slot canyon in the world. You can enter via Wire Pass and hike as far down as you like returning the same way you came. If you're really ambitious, you can hike the 21-mile one-way route, exiting at White House Trailhead.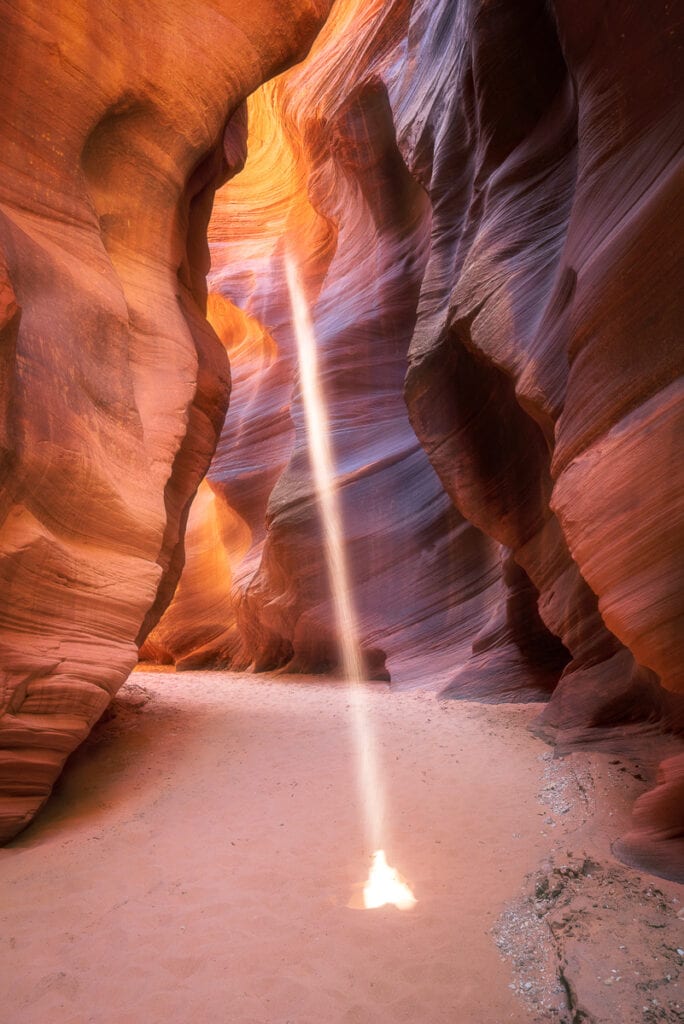 Bryce Canyon: It seems that just about everyone loves Bryce Canyon. It sure packs in an incredible amount of amazing scenery in a small space. The canyon largely faces east, so it's best photographed in the morning hours. It's also the perfect place for dark skies and astro-photography. Make sure you hike down below the rim to get a different perspective of the amazing hoodoos! Bryce Canyon is at high elevation so prepare for cold temperatures in the morning.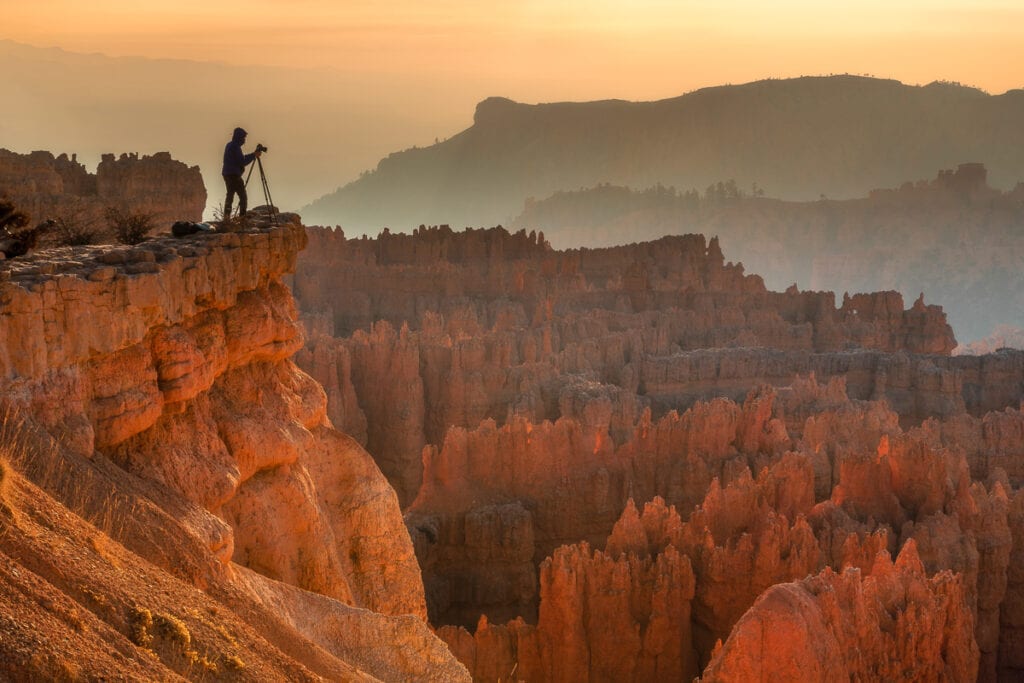 Grand-Staircase Escalante: This Monument protects nearly 2 million acres of public land in Southern Utah. There is a lifetime of canyons, rock formations, and rugged landscapes to explore. Near Kanab, you can venture over to the Toadstools, which is right off Highway 89 about 40 miles outside of town. It's a short hike in with some really interesting multi-colored hoodoos. Wander around and see what you can find! This is also a great place for night photography. Another spot that is easy to access is called Willis Creek. It's a short slot canyon with perennial water flowing through it. The water is never more than an inch or two deep.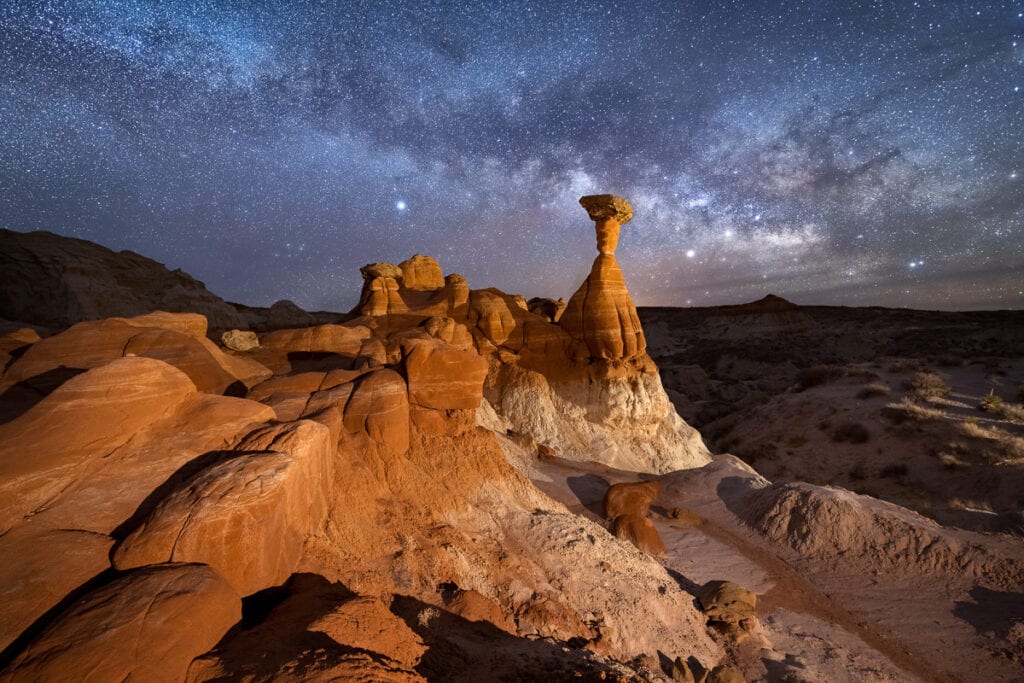 Lake Powell & Glen Canyon: Lake Powell has as much shoreline as the entire West Coast of the United States. With over 96 major canyons emptying into the lake, there are endless opportunities for exploration and photography. Taking a boat tour out onto the lake is highly recommended. From land, my favorite view is from Alstrom Point – arguably one of the most scenic vistas in the entire state! The road gets rough for the last 2-5 miles or so and you will need high clearance to drive all the way to the point. If your vehicle isn't capable, you can always walk the last few miles if needed. Alstrom Point gets amazing light at sunset. If you have some clouds, sunrise can also be beautiful.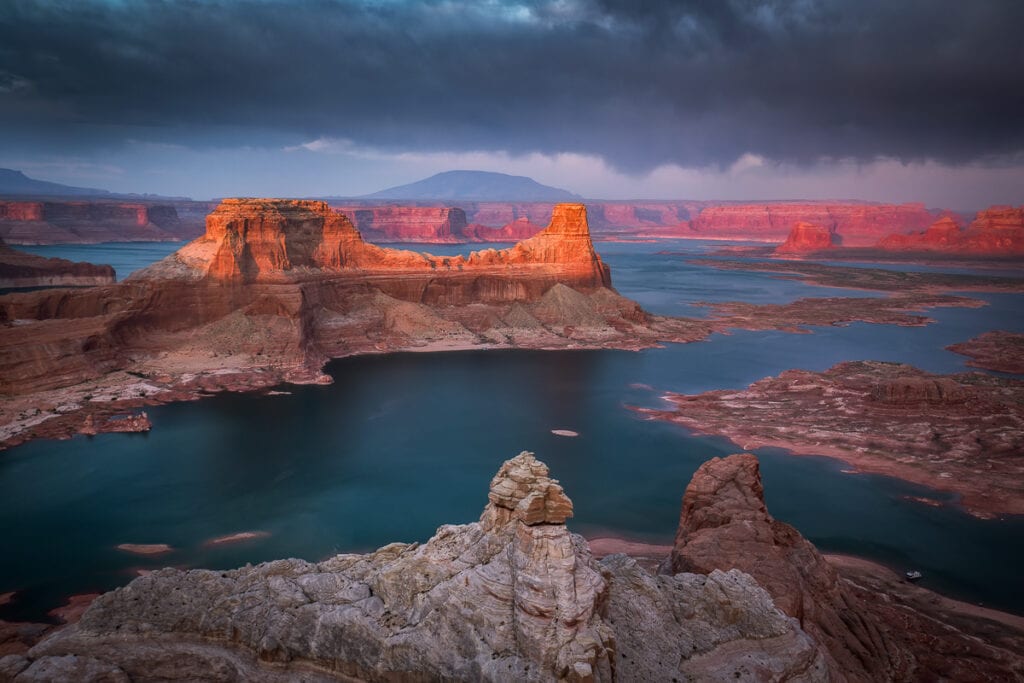 Coyote Buttes: It seems everyone has heard of the Wave. Indeed, it is quite a unique and incredible sandstone formation. However, it is not easy to win one of the coveted hiking permits. The BLM conducts both an advance on-line lottery along with a daily walk-in lottery in Kanab. If you get lucky enough to win the permit, make sure you are up for the rigorous 7-mile round trip hike. If you have the energy, take time to explore all the areas in and around the Wave too! South Coyote Buttes is another option and permits for this area are much easier to come by. However, you will need high-clearance 4WD to get out to this area. South Coyote Buttes is a much larger area than the Wave and you could spend several days exploring it. My favorite section is Cottonwood Cove since it has so many photogenic formations, hoodoos, colors, and stripes.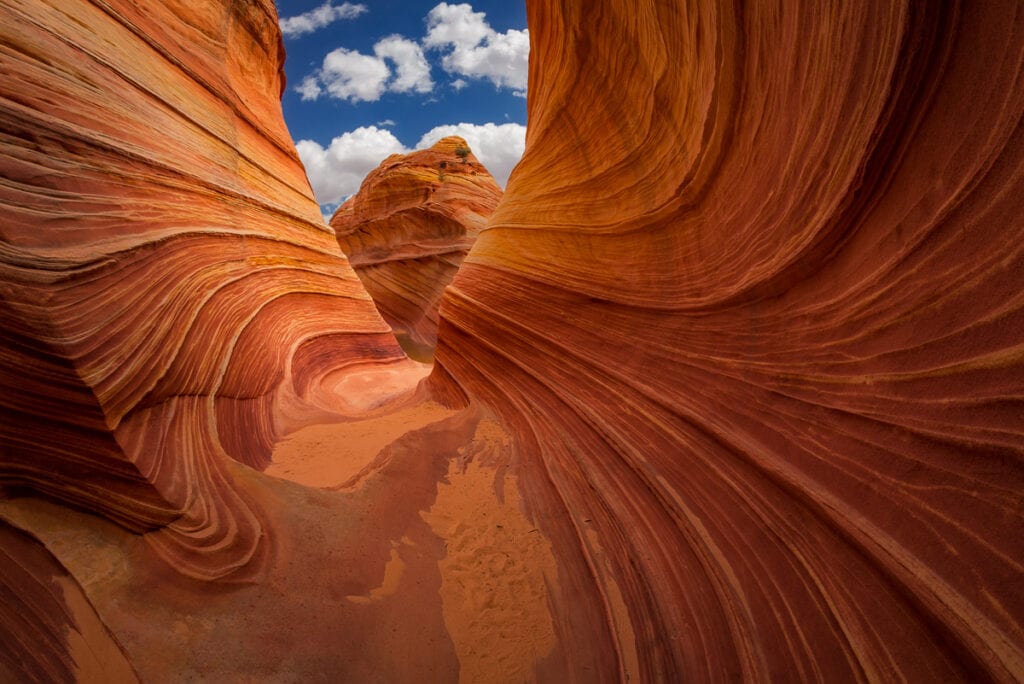 White Pocket: If I had to pick any one area around Kanab that is my favorite, White Pocket would be at the top of my list. The sheer diversity of colors, textures, and formations all juxtaposed into this small area is simply staggering. Picture-perfect compositions jump out around every bend! When it's been raining, sandstone pockets can hold lots of water, allowing you to photograph all sorts of reflections. It's also great for sunset, night, and sunrise photography – just avoid the middle of the day when the light is flat. The road out here requires high clearance 4WD and can get pretty sandy in sections.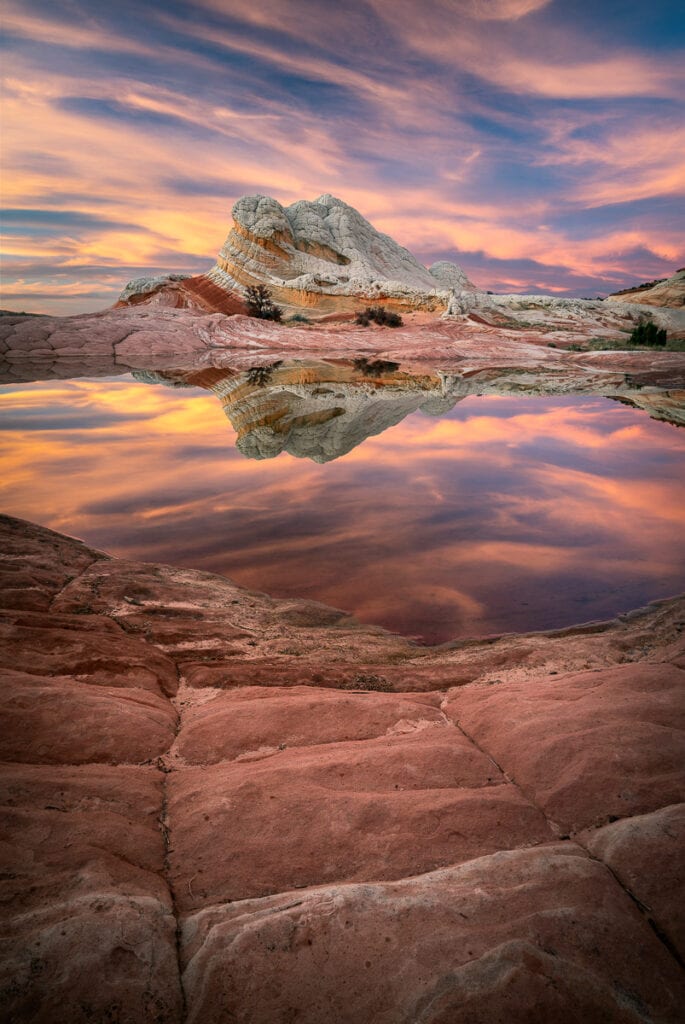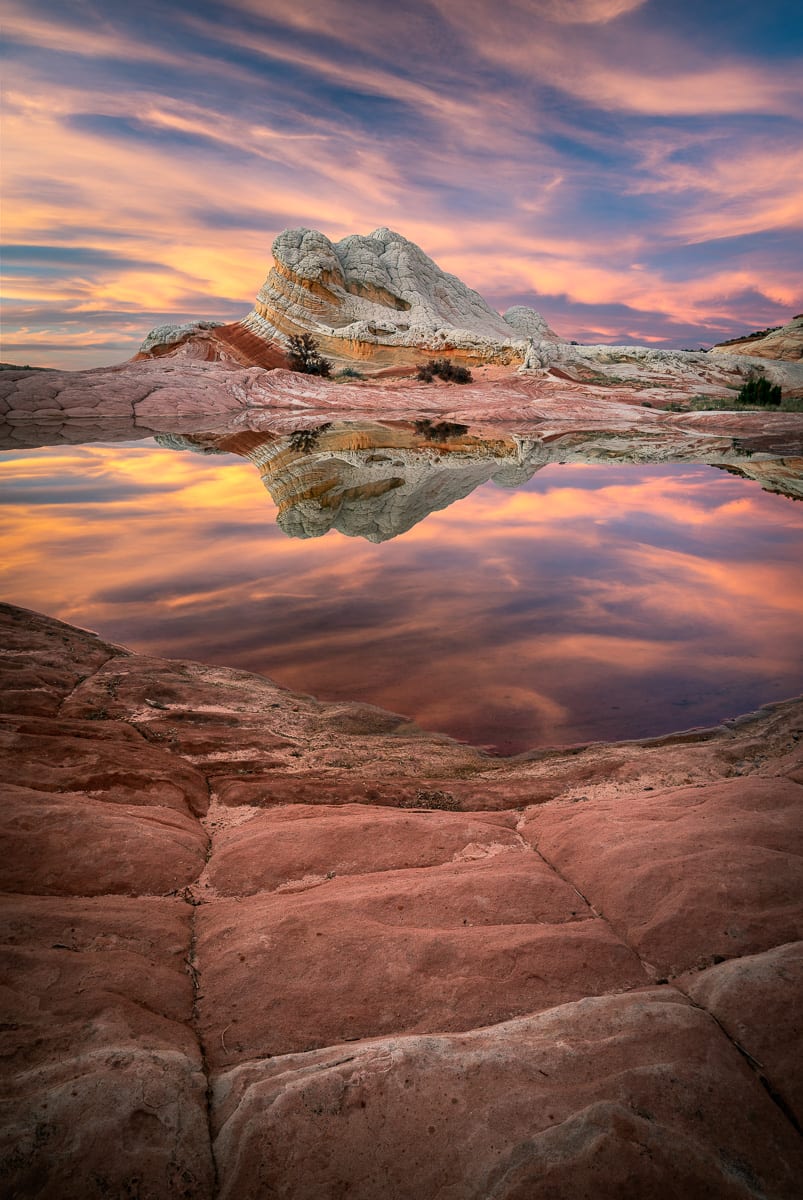 Grand Canyon – North Rim: TheNorth Rim section of the National Park opens on May 15 and closes on Dec 1st (conditions permitting). I love going out here during monsoon season when we can get big storms and lightning shows! But my favorite viewpoint is a remote area called Toroweep. This area is accessible all year round as long as the dirt road is passable. It's a long journey out there over a rough 60-mile dirt road. Cell is non-existent. The road is notorious for causing flat tires, so make sure you come prepared and have a vehicle with rugged tires. You will need high-clearance if you intend to drive the final 3 miles to the rim. But the results are so worth it! You get a jaw-dropping view 3000 ft straight down to the Colorado River! Even better, there aren't any railings, sidewalks, or crowds to contend with! This is the way the Grand Canyon was meant to be seen.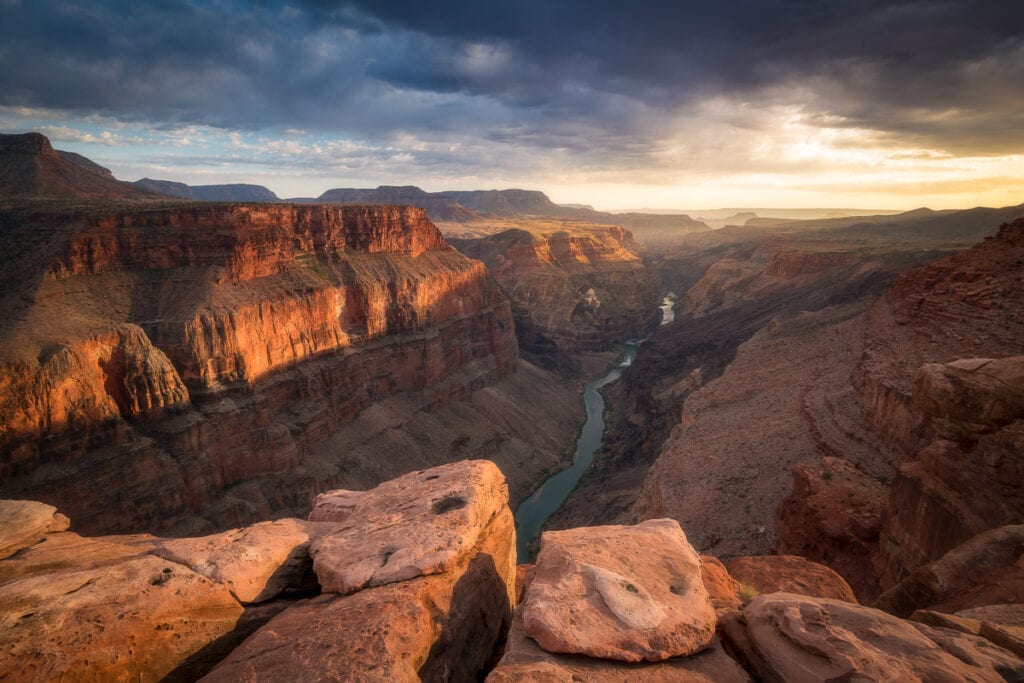 With these few suggestions, I am just scratching the surface with the photographic potential in the Kanab area. When I first moved here, I thought my list of places to explore would get smaller and smaller. Instead, it grows larger every year and it's clear I'll never exhaust my wanderlust. Come experience the best of the desert Southwest in Kanab and beyond!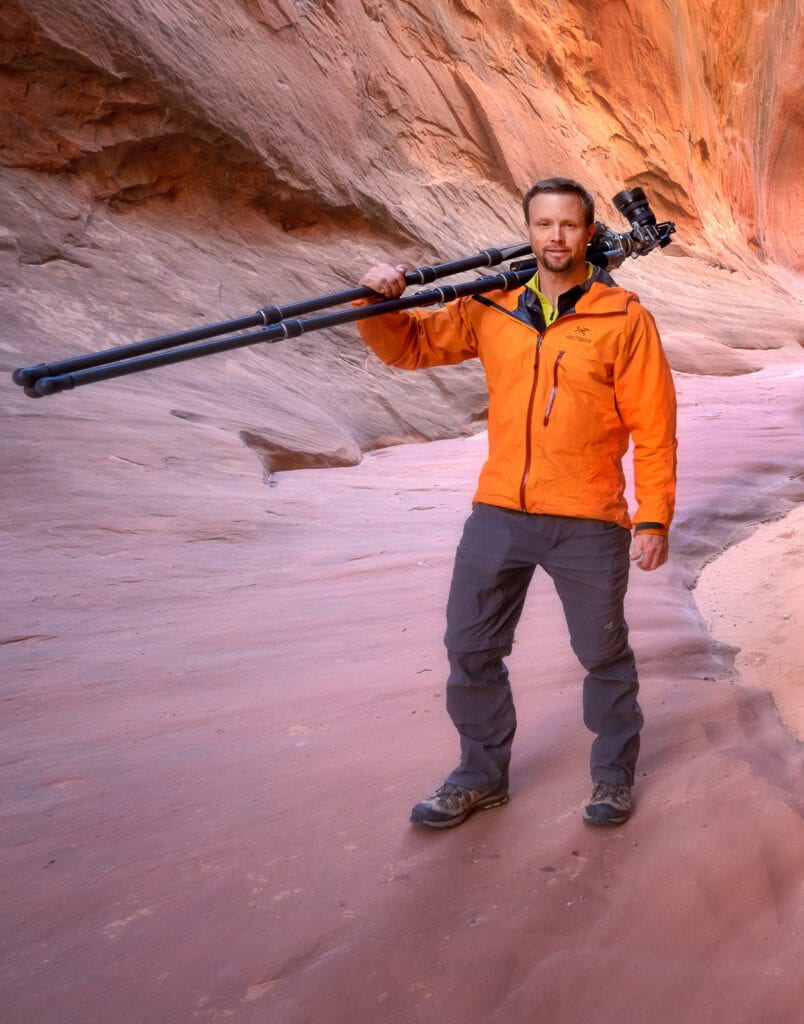 Bio: David Swindler is an award-winning landscape and wildlife photographer. Among others, he has been recognized by Sony World Photography Awards, International Landscape Photographer of the Year, and National Geographic. He received a degree in chemical engineering and worked in the semiconductor industry specializing in optics and photolithography. In 2014, he left his day job to follow his true passion. He has traveled to some of the most remote regions of the world and has extensive experience photographing a wide variety of subjects and conditions. He finds great satisfaction in helping others learn photography, especially in the wild desert environment near his home in Kanab, UT. He is the owner of Action Photo Tours, a boutique photo tour and workshop company that specializes in active adventures in the Southwest and beyond. David is also a founding member of Outsiders Photography, a joint venture with Utah-based photographers Ryan Smith, Dustin LeFevre, and Phil Monson. The Outsiders holds photography conferences and events throughout the year.