Grand Staircase Escalante Photo Tour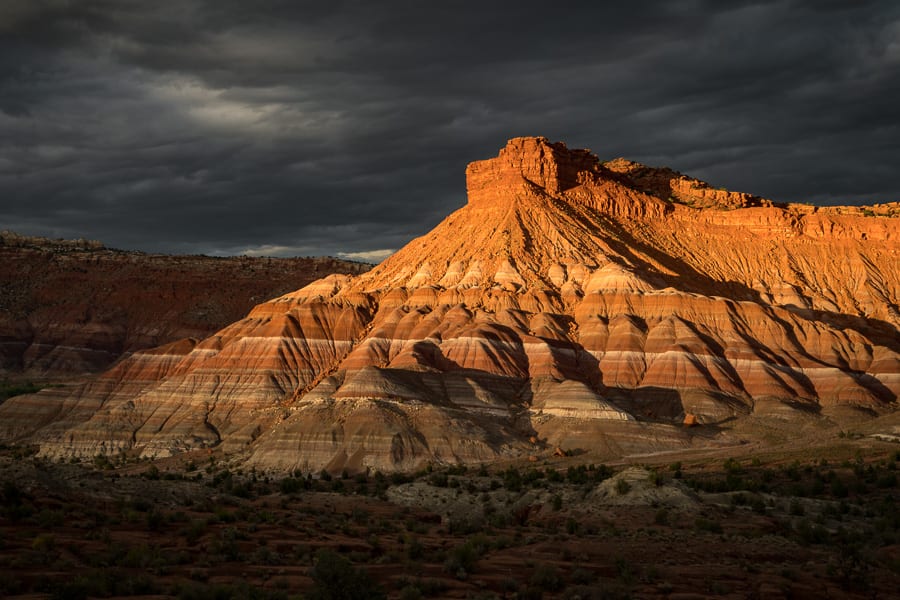 Highlights
Utah's Grand Staircase Escalante is a photographer's dream!  It's packed with unique photographic opportunities and you'll leave the crowds far behind.
We focus on the Southern end of the Grand Staircase and the trip begins and ends in Kanab, UT.
These are custom tours. Simply tell us what you want to photograph and how much hiking you want to do and we'll craft the perfect itinerary.
Small group size capped at 5 people to ensure personalized instruction and individualized attention.
We provide the transportation on the rough 4WD roads required to get to almost all of these locations.
Photography instruction included on all tours.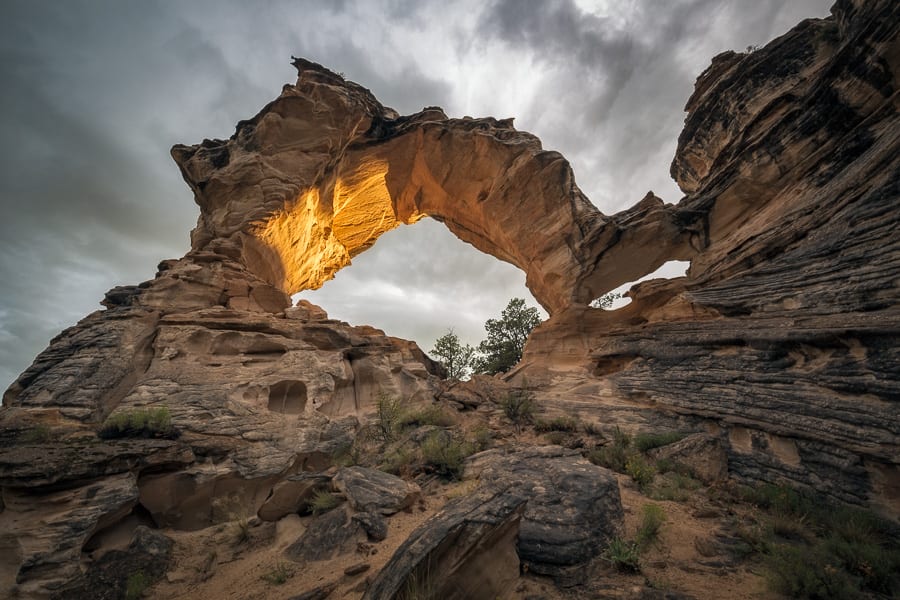 Less than one mile of hiking.  It's a rough 4WD road to access some stunning arches and rock formations.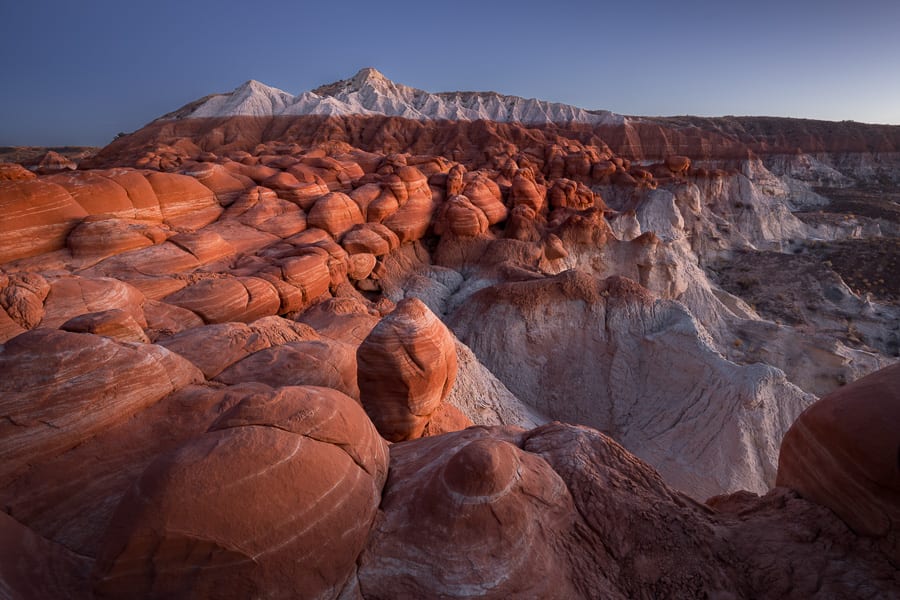 Visiting these areas will require 1-2 miles of hiking. You'll get to photograph Toadstools, Hoodoos, Funky Rocks, and a White Wave!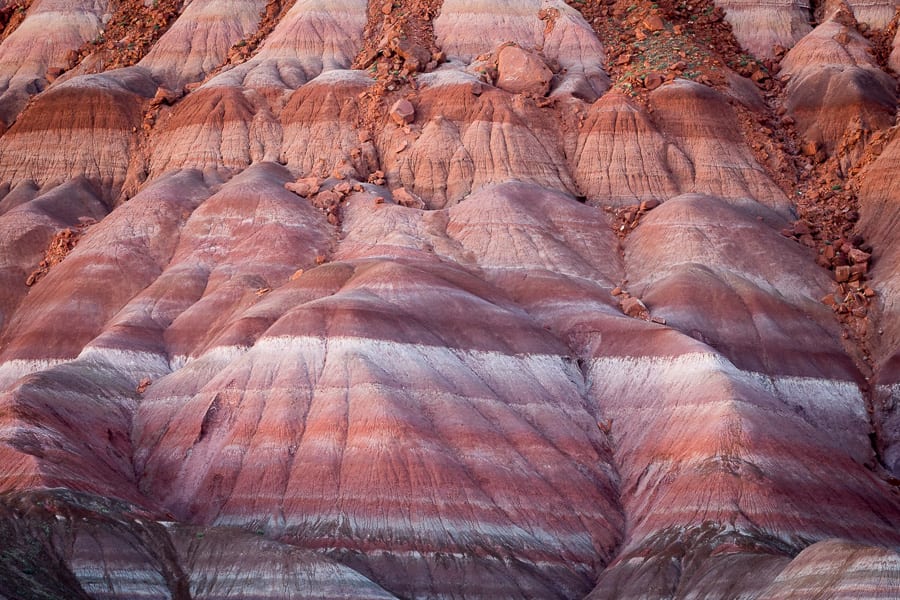 Little to no hiking. Colorful badlands are found in many areas of the Grand Staircase and make for great photos!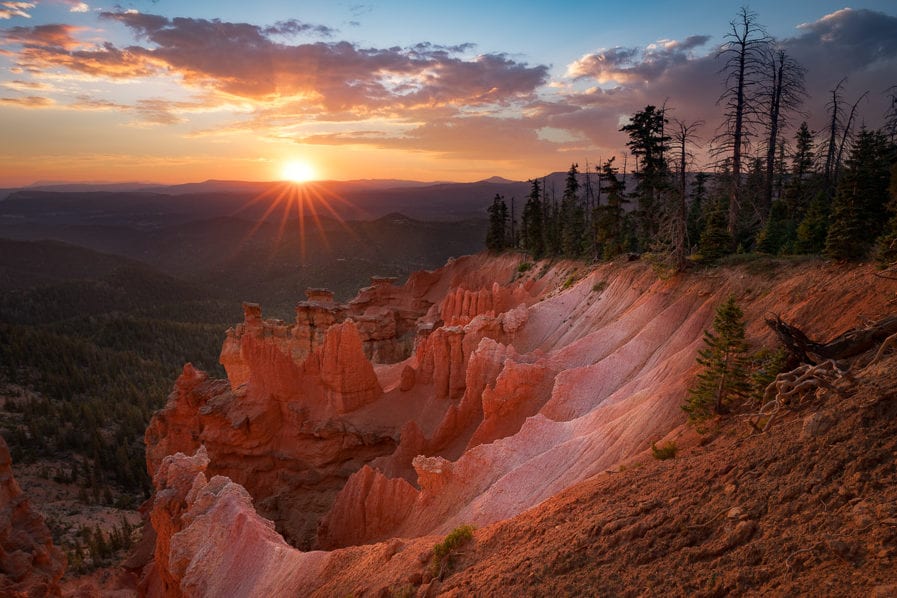 Little to no hiking. There are some great views we can take you to for sunset! This trip will likely be combined with other photo spots.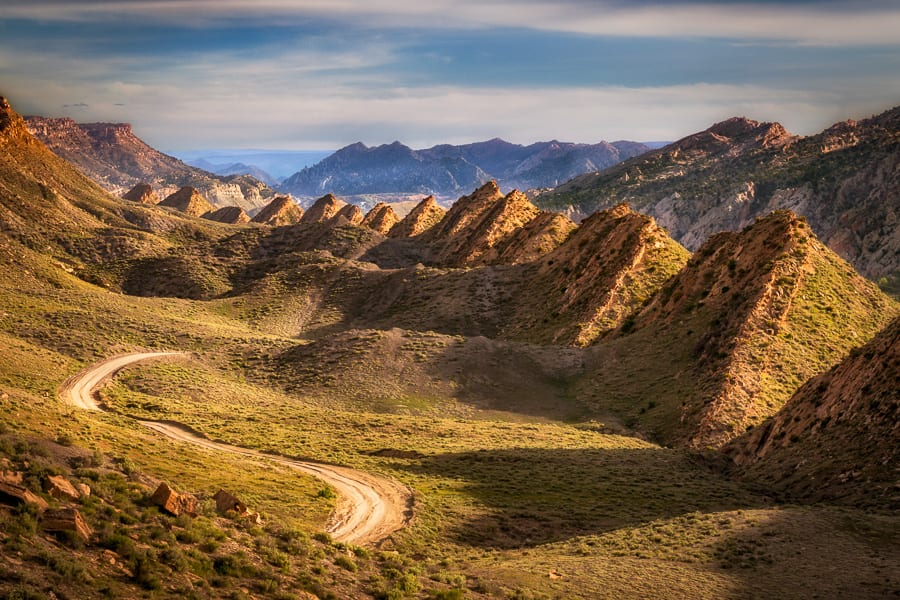 1-2 miles of hiking. We'll be doing a lot of driving on this trip and you'll get to photograph the Cockscomb Ridge, slot canyons, and arches.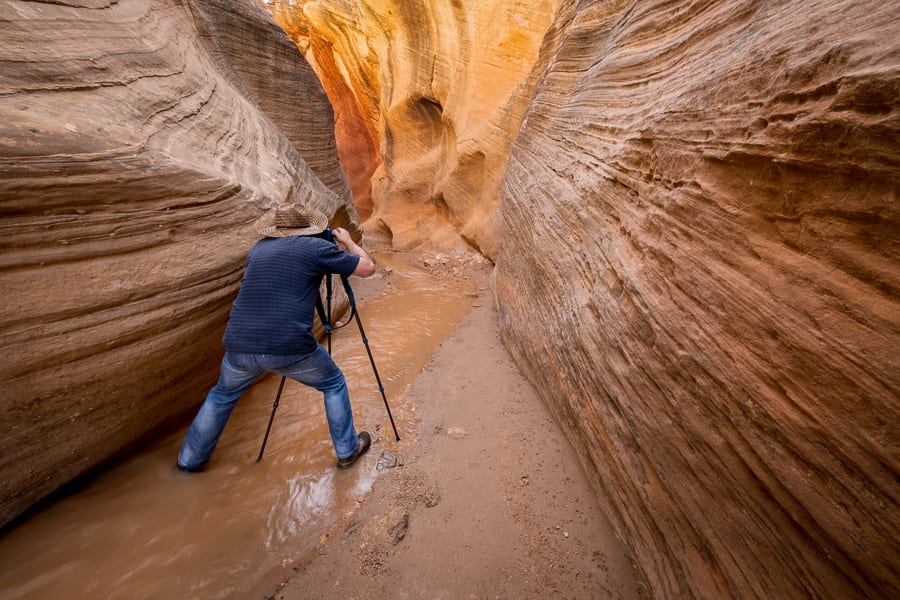 1-2 miles of hiking. We will usually add on another couple photo stops to this trip.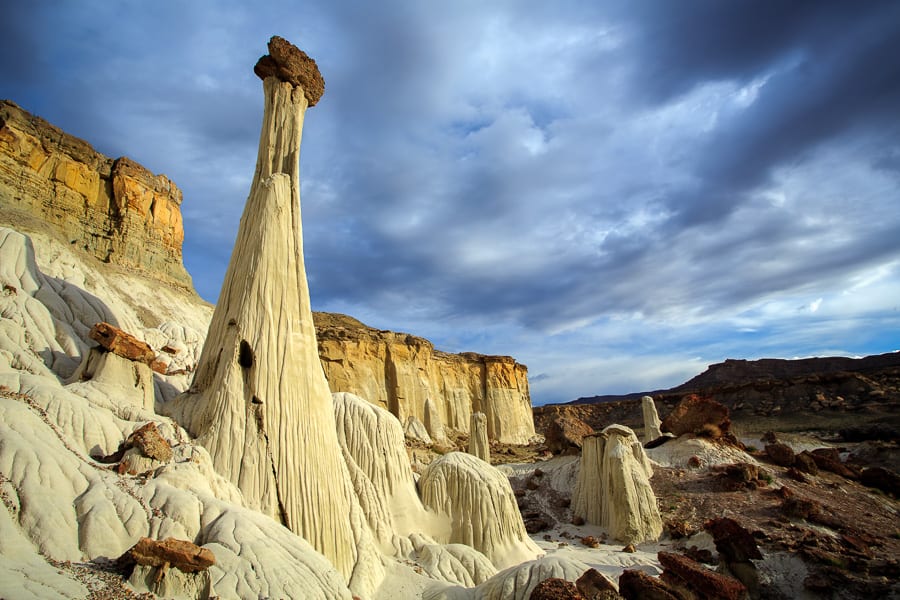 9 mile round trip hike to some of the most unique hoodoos in the Southwest. Very early morning departure.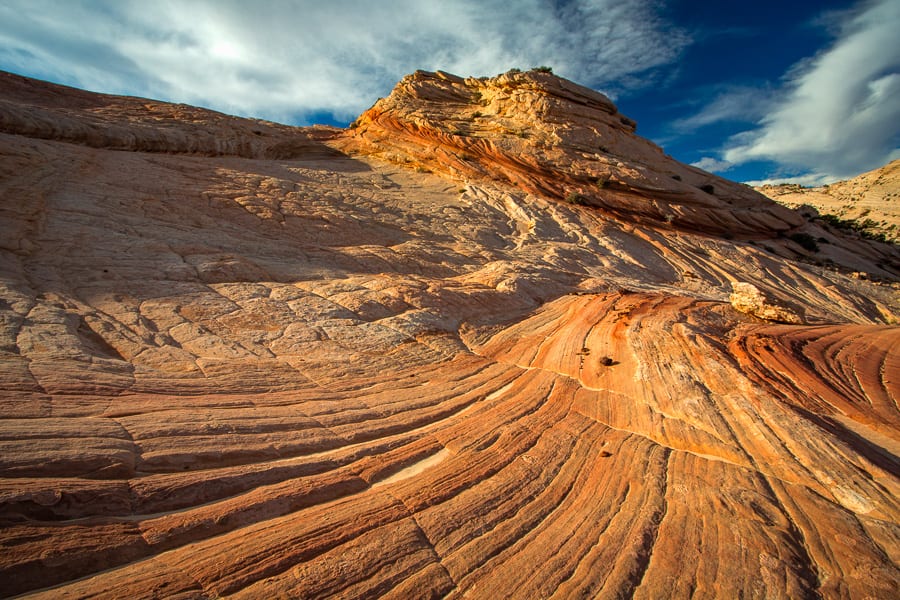 Steep 2-3 mile round trip hike to photograph interesting lines, textures and patterns with great views from the top.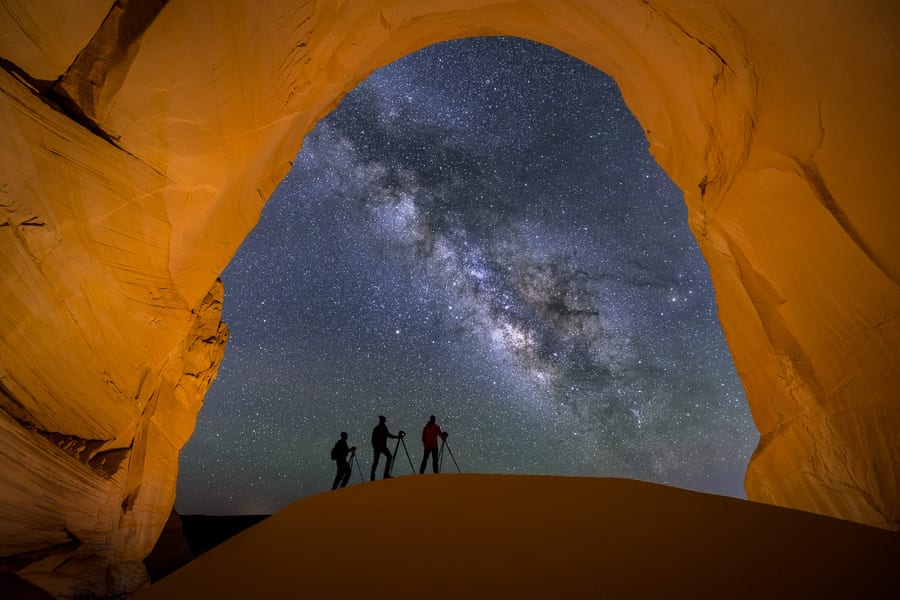 Everyone who visits this area is blown-away by how cool it is. It's a short but steep hike through sand to reach the chamber.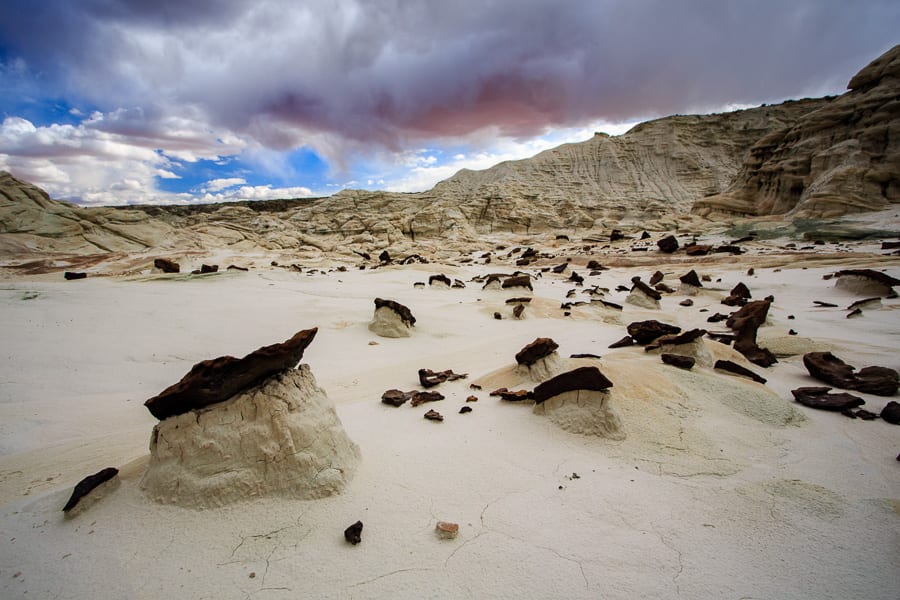 Expect a 4-6 mile round trip hike to experience white slot canyons, crazy rock formations, and interesting hoodoos.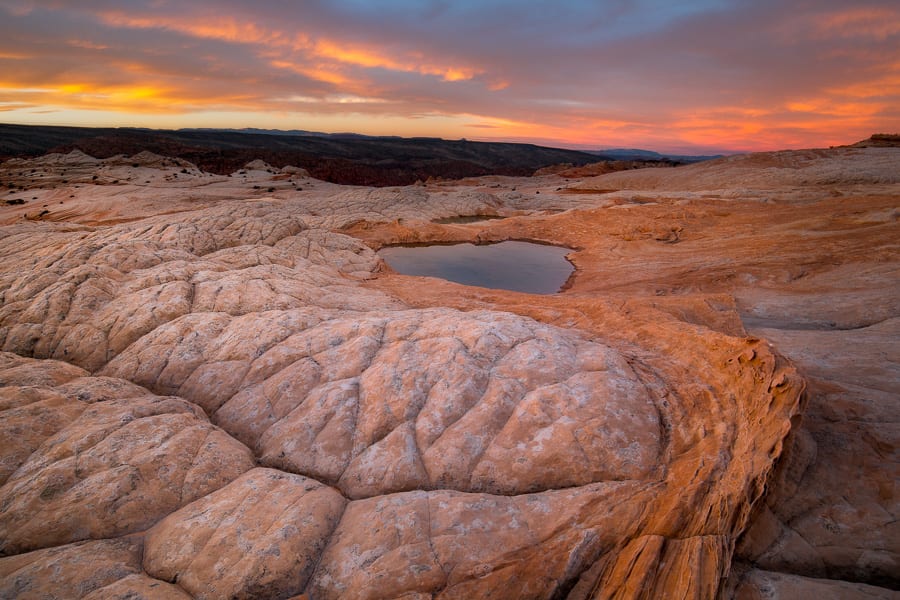 Expect a 3-4 mile hike over some steep and rugged terrain to access pristine water pockets, fins, brainrock, and teepees. This is the next best thing to Coyote Buttes!
Trip Details
Tour Length:  Half Day to Full Day Options
Drive Time:  Variable – depends where we go. We may drive up to 150 miles to access some of these locations. If we decide to visit more remote places, then we'll drive less miles and spend more time on rough 4WD roads or hiking.
Time Spent on Location:  Variable - depends on itinerary.
Tour Departure Time: Departure times vary depending on time of year and itinerary. Please refer to the time listed on your booking. Plan to arrive 10 mins early to load your gear and finish the check-in process. The return time is approximately 8 hours after the departure time. Note that we operate on Utah time which is one hour ahead of Las Vegas. During the months of Daylight Savings (approx mid-March through early Nov), Utah is also one hour ahead of Arizona.
Minimum Group Size:  Our tours require a minimum of 2 people for the base price. After you book, we will try to combine single travelers with others. In the event the minimum is not met, you will have the option to pay the 2-person rate and go on a private tour, reschedule to a different date, or cancel and get a full refund. Since this is a custom tour, it may be difficult to find others to join you.
Tour Meetup Location: You will meet at our office in Kanab, UT. The address will be given in your confirmation email. This is a safe place to park your vehicle. Contact us if you are unable to get to the meet-up spot and we'll make alternate arrangements. Las Vegas is the closest major airport to Kanab. There is no public transportation to Kanab, so you'll need your own rental car or private vehicle. We recommend that you stay in a hotel in Kanab the evening of your tour. There are many good hotels in the area like Hampton Inn, Holiday Inn Express, Comfort Inn & Suites, and the Canyons Botique.
Permits:  We hold commercial use permits for Grand Staircase Escalante.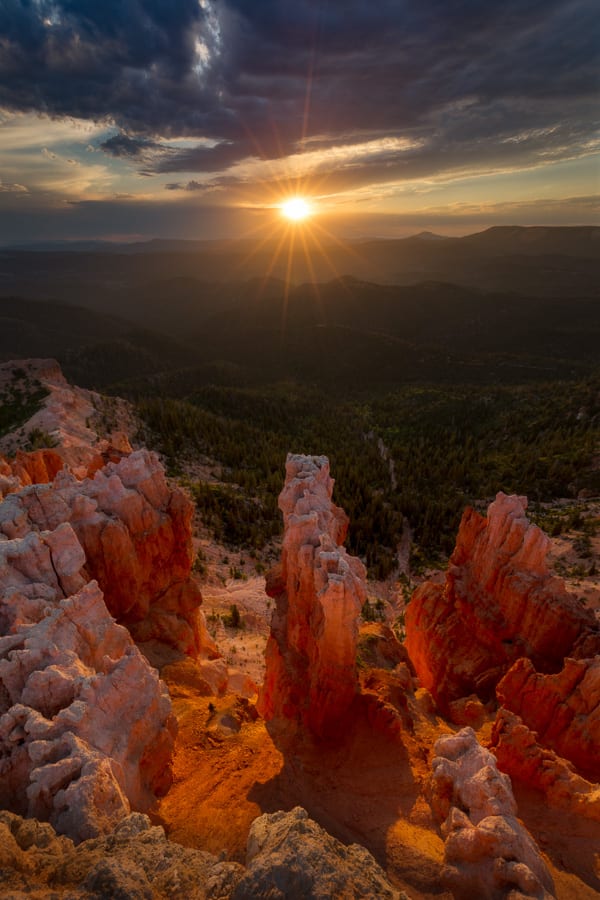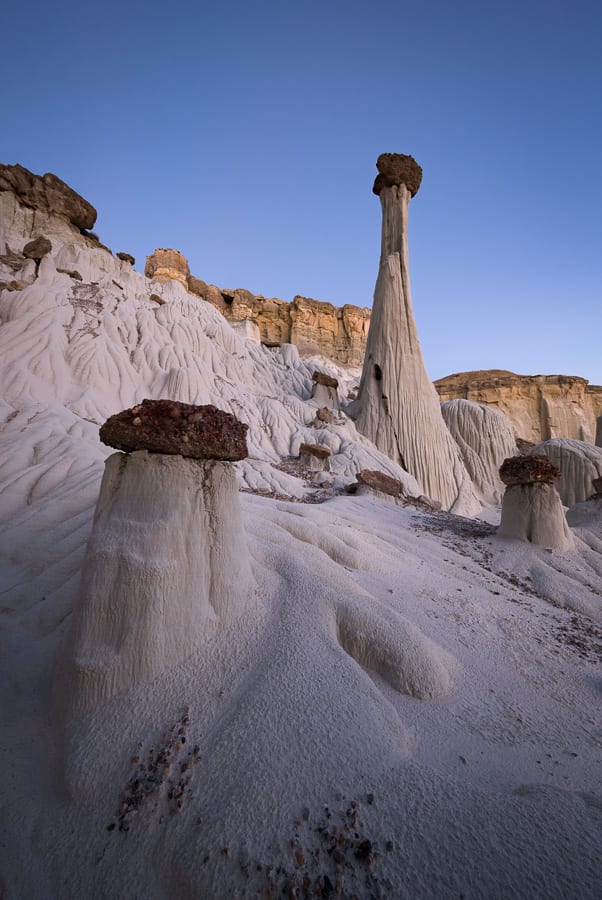 Trip Details
Weather Conditions: If it has been raining or snowing recently, then we may not be able to access certain areas since the roads get too muddy. Should this happen, we will make alternate arrangements or plan to visit different sections of the monument. This decision will be made the day of the outing depending on the consensus of the group. We will still always try to go out even when the weather is poor (cold, windy, rainy, etc). Note that we cannot offer refunds due to weather unless we cannot go out at all. Don't despise inclement weather as that is when you get the most dramatic photos! Just make sure you dress and prepare adequately.
Hiking / Fitness: Easy to Moderate trips will not require much hiking (1 mile or less).  Strenuous trips require either steep hikes or long hikes (8+ miles).  Please be honest about your physical condition before making your selection.
Trip Itinerary: Please let us know which location(s) you are interested in when making your booking.  The exact trip itinerary is kept flexible to account for current conditions and weather.
Food / Water:  We do not provide food on our outings. All participants should bring their own lunch, snacks, and or dinner. Please bring water for the hikes.
What to Wear: You should check the weather forecast prior to coming on the trip (search for Kanab, UT on Weather.com). If it's going to be hot, wear light-colored clothing and a hat since the hikes may be in the sun. Bring shoes that are either waterproof or that you don't mind getting wet. We don't recommend sandals since they fill up with grit and rocks. Closed-toed shoes with hiking socks are best. If the weather is cold, wear long pants and bring a jacket. Hat and gloves may be necessary during the coldest months. Don't forget sunglasses and sunscreen.
Trip Details
Restroom Facilities: There are limited restroom facilities in this area. If you need to use the restroom during the outing, we will have toilet paper and hand sanitizer available. You can dig a hole behind a bush to do your business.
Cell Phones: Bring your cell phone along! They are great for capturing candid images. Note that you will not have service during many portions of this drive. We will have USB charging ports in the vehicle if you want to bring a charging cable.
Group Size: Our groups will never exceed 5 people per guide. We like to keep our photo tours small so we can give adequate individual attention.
Instructors:  Due to scheduling complexities, we often don't know which instructor will accompany your group until a day or two prior.  If you want a specific instructor, then please Contact Us to make your request. Although we'll do our best to make it happen, please note that there are no guarantees.
Safety: Our guides are trained in CPR/First-Aid. All 4WD vehicles are equipped with extraction equipment and a first-aid kit. We carry a satellite beacon with us in case of emergencies outside of cell range.
Trip Cancellation: Please see our full Terms and Conditions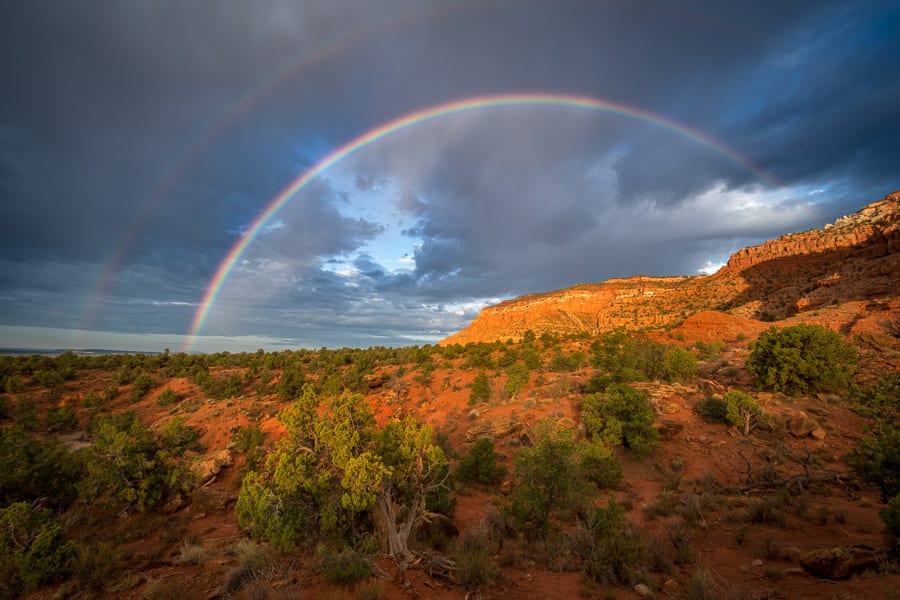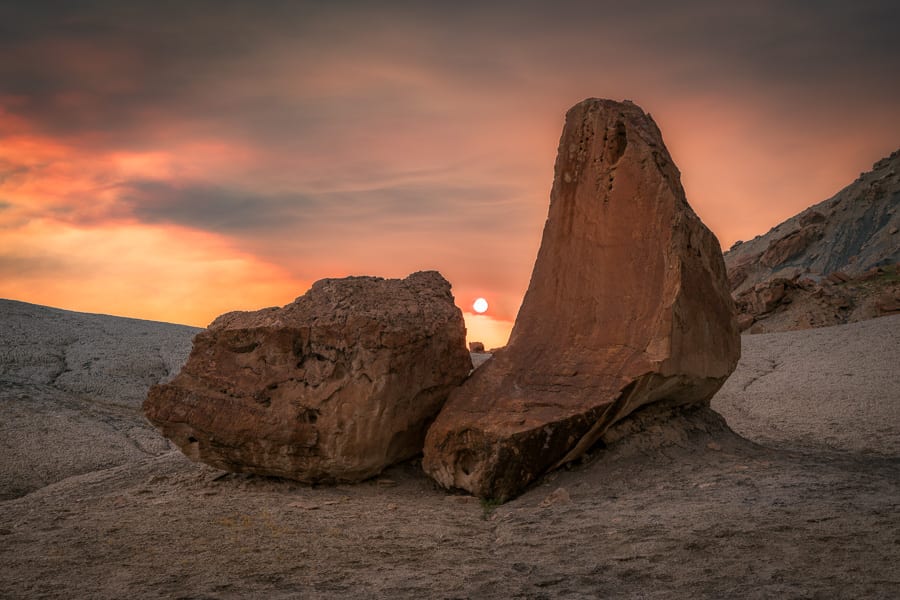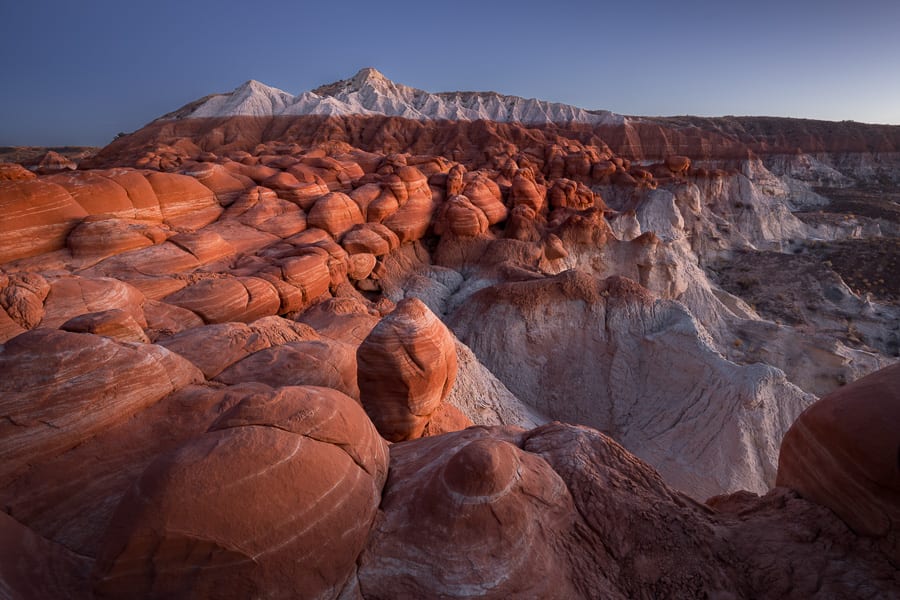 Camera Gear
Camera Gear: Depending on where we go, you can make use of a wide variety of lenses in the Grand Staircase.  A wide angle zoom lens is required for many locations (16-35mm on a full-frame camera or 10-22mm on a crop sensor). A mid-range zoom lens is also useful. A circular polarizer can help cut glare and enhance clouds in the sky. Telephoto lenses in the range of 70-300mm are very nice for compressing landscape features.  We recommend that all participants bring a tripod (ensure it's one you can hike with). Don't forget extra batteries, memory cards, and cleaning supplies.  Contact Us if you need specific gear recommendations or would like to rent gear for your outing.