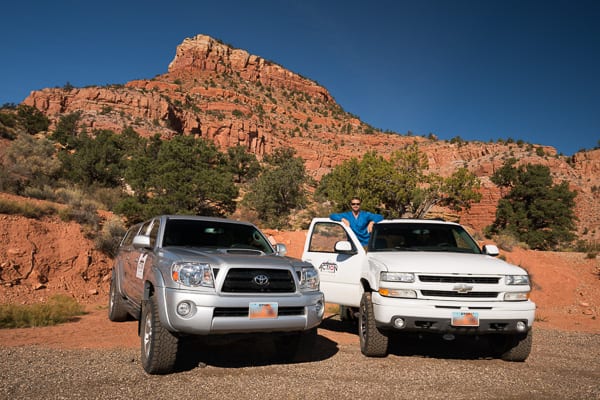 Due to the remote locations we visit at Action Photo Tours, 4WD vehicles are a must.  Depending on how many people we have going, we'll either use the Toyota Tacoma or the Chevy Suburbans. All vehicles have plenty of room for your photo gear and or overnight accessories.  Leave the rough driving to us and enjoy peace of mind that you won't get stuck in the deep sand or mud.
Our Utah Photo Tours are the perfect way to improve your skills and learn new techniques! When you travel, time is limited and you want to make the most of your experience. It can take days of scouting and research to find the best spots. That's where Action Photo Tours comes in. We'll take you off the beaten path and help you get the best photos. It's always an adventure with us and we craft each outing to meet the unique needs of the visiting photographer. It doesn't matter whether it's a one-day trip or a multi-day expedition, Action Photo Tours is your best choice for Utah Photo Tours!
Need More Information? Contact Us!
Phone Number: 435-767-0222