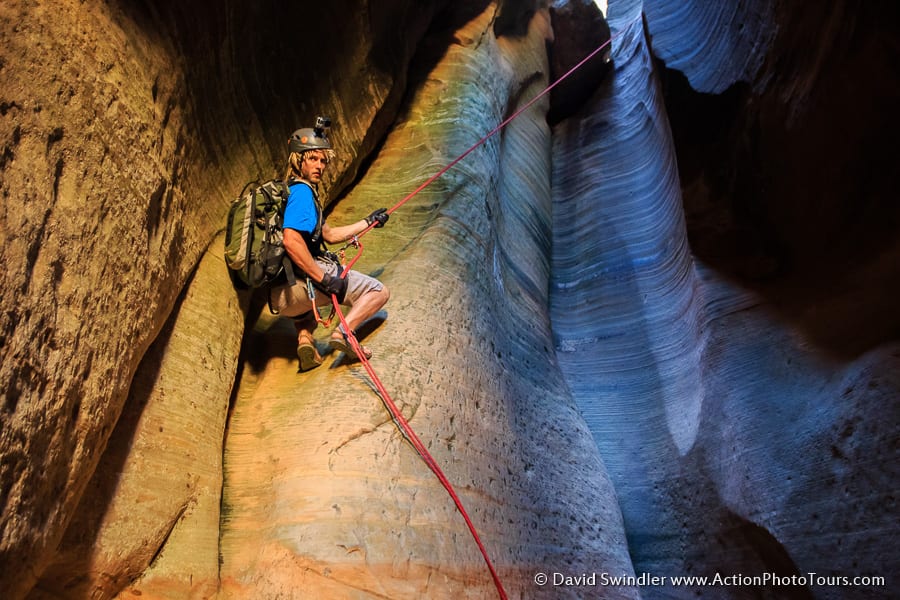 Mystery Canyon in Zion National Park is a really fun adventure. It features a nice selection of both short and long rappels and isn't very technical. The scenery is constantly changing as you work your way down. If you go during the fall season (early Nov), then you'll be treated to eye-catching foliage color. Watch the video below to see images and clips from our adventure.
Here's some of the fall color we saw in the canyon. Early November is a really pretty time of year to do the canyon. However, I do recommend a wetsuit since the water can be quite cold.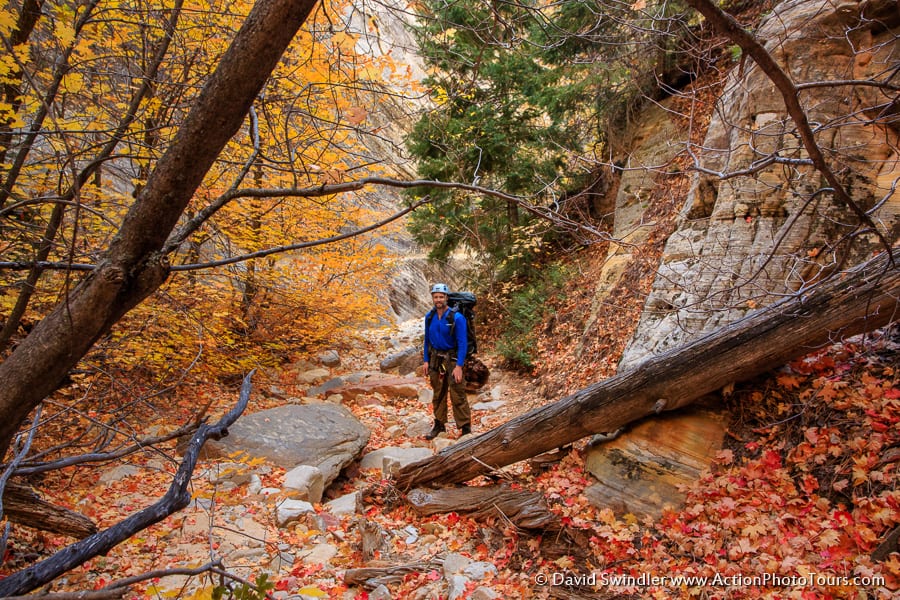 Shortly after the first rappel, you'll get down into some neat areas with fluted walls and interesting formations. This is the narrowest part of the canyon.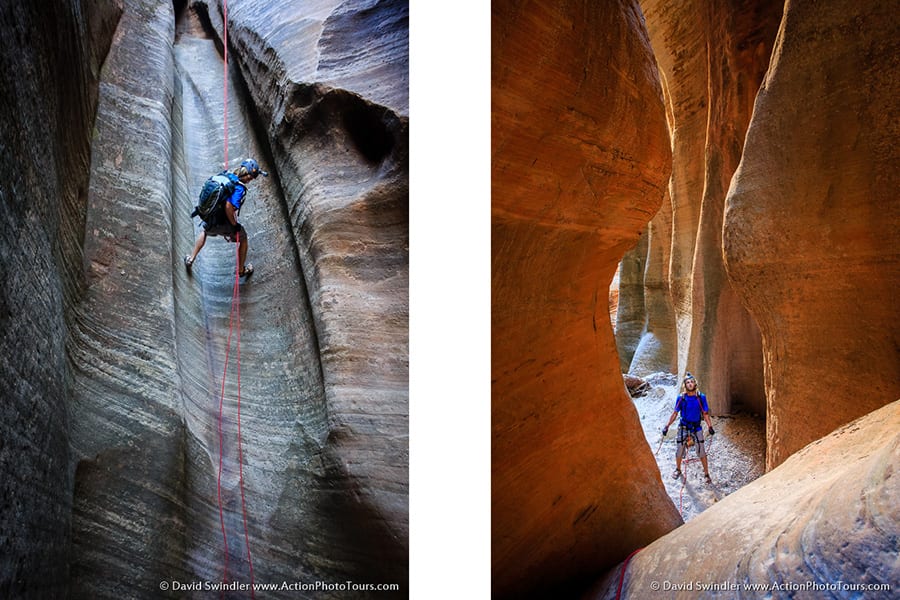 Depending on water levels, there may be a large, muddy pool in the middle of the canyon. It will probably smell really bad. This is a good time to don the wetsuits as it can get pretty deep.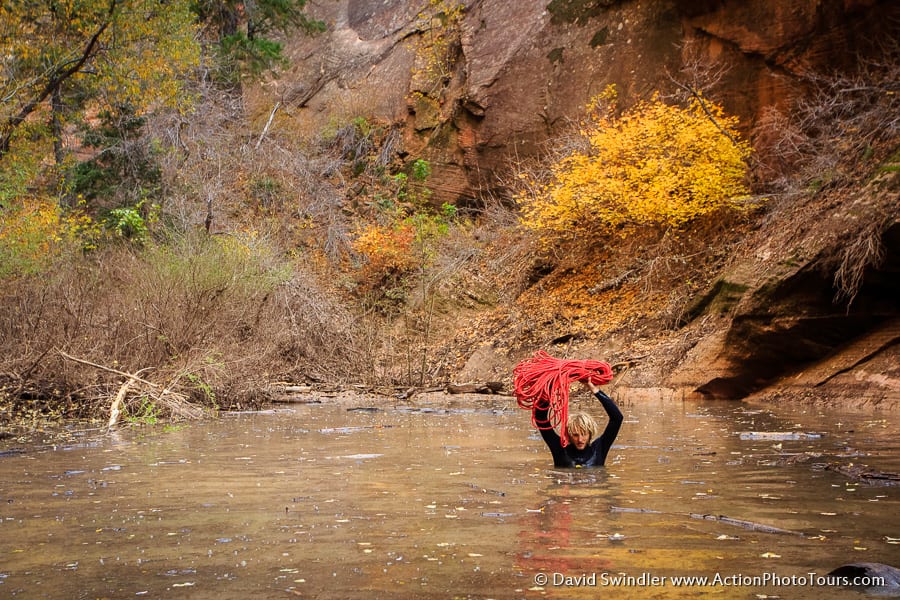 Soon after this you'll come to the longest rappel in the canyon. The views are stupendous! The rappel ends in a pool of crystal clear water.
The pool is a great place to swim. It's deep enough to safely jump into. Green ferns and plants surround this area.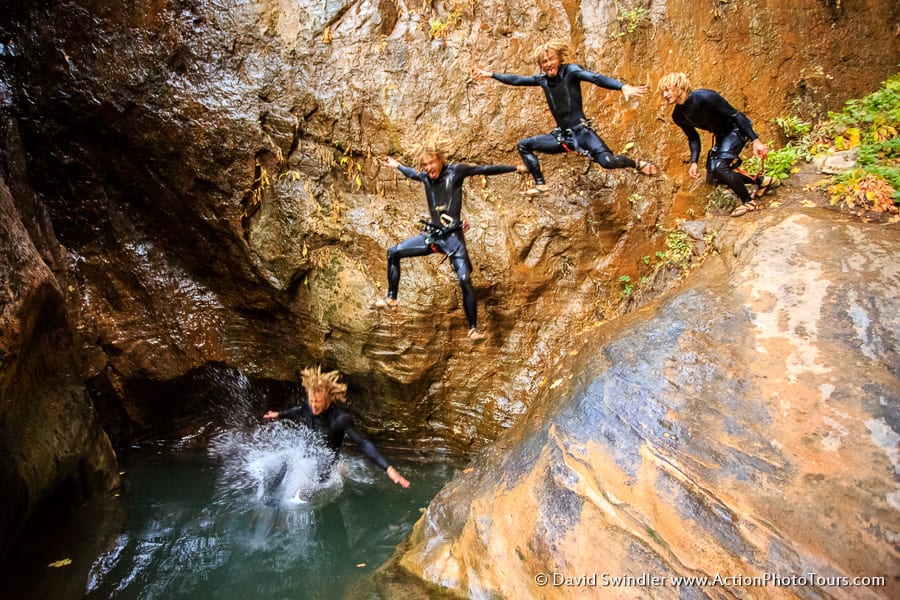 After a bit more descending through some nice greenery, you'll come to the final rappel into The Narrows. Take your time and enjoy the view. Not many people get to see The Narrows from above. Be careful on the waterfall since it can be slippery.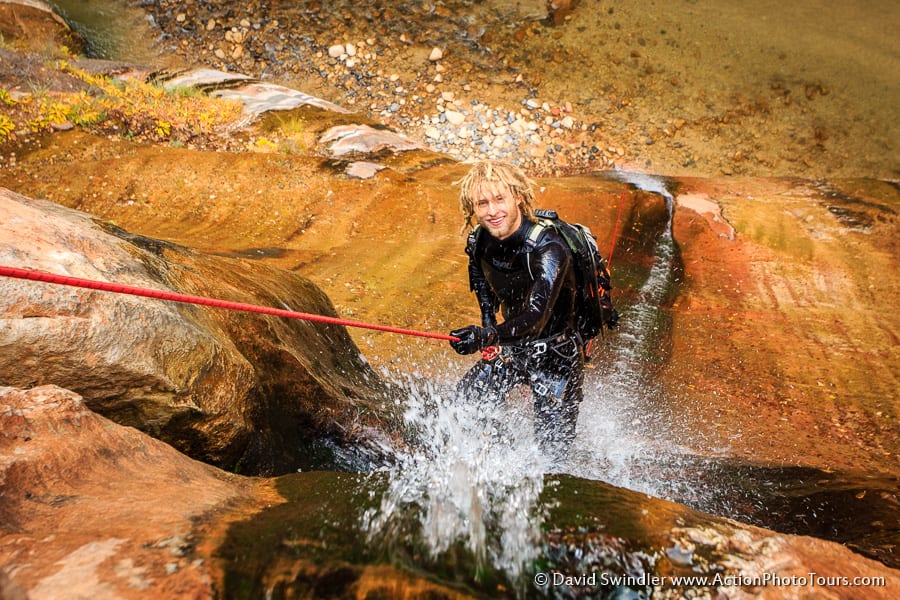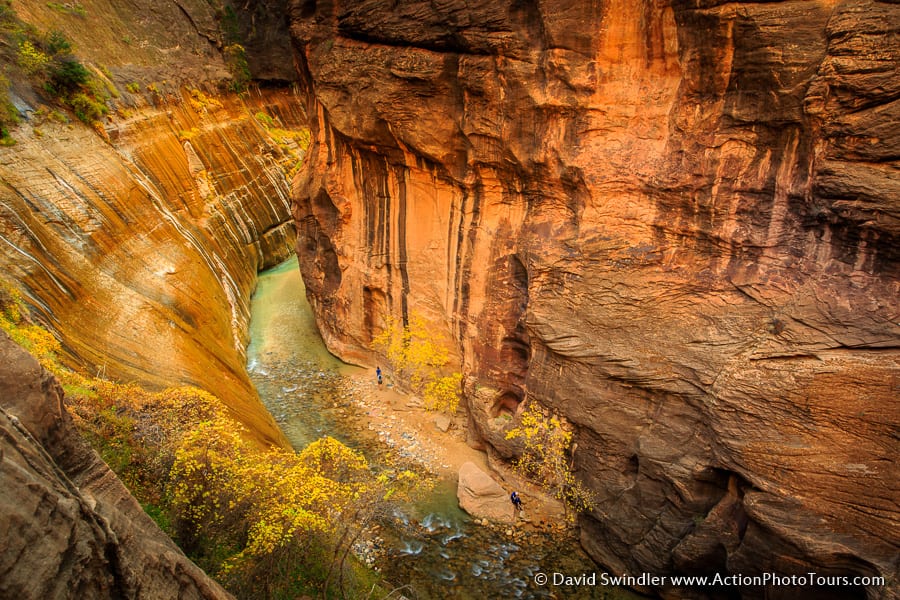 Once you're down, it's a pleasant hike through The Narrows back to the trailhead. The trees were just beginning to change color down here.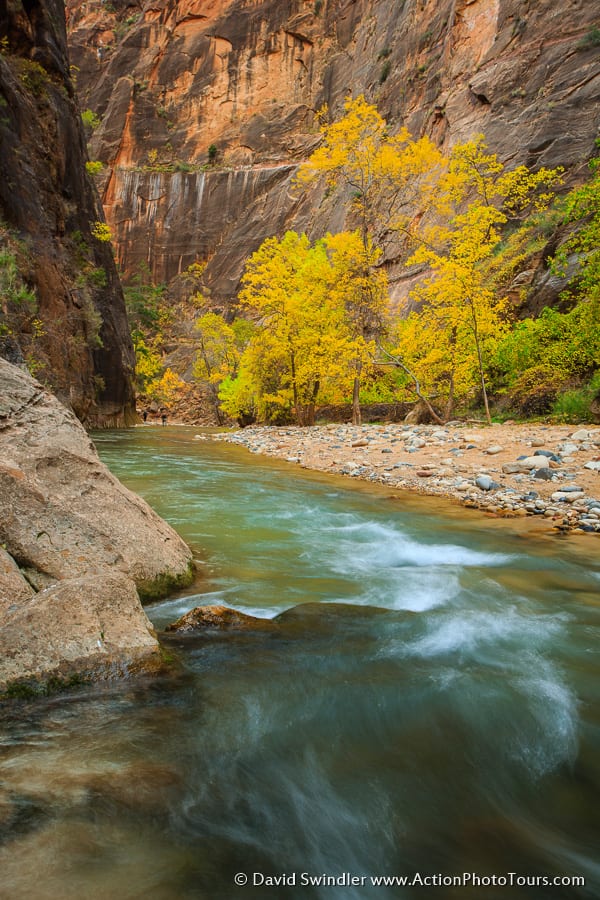 My company Action Photo Tours specializes in private photography outings in the greater Zion, Bryce, Escalante, and Vermillion Cliffs areas. Contact us to schedule your outing!