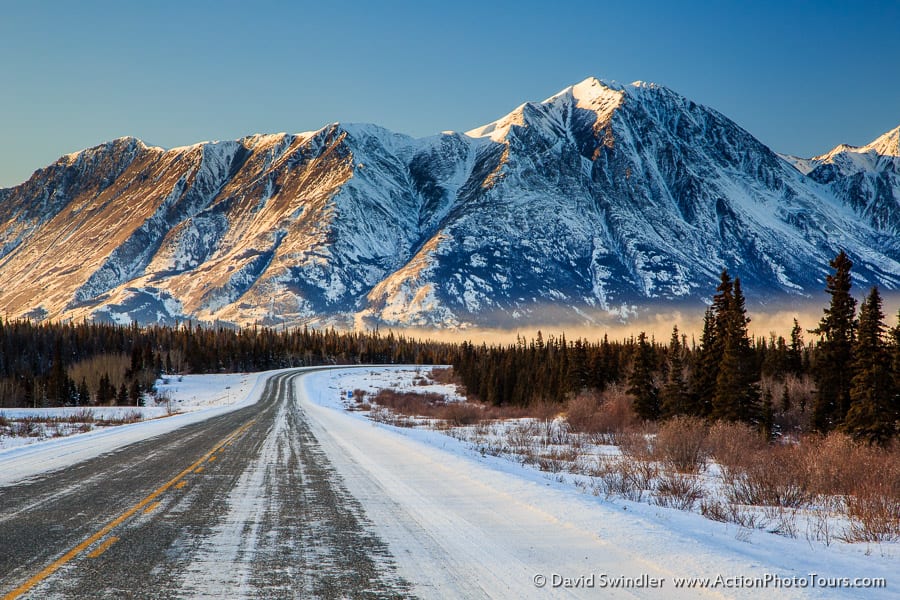 Sheep Mountain and Kluane Lake in Yukon Territory are spectacular photo destinations regardless of the time of year you visit. I arrived in November to capture the dall sheep rut. I was so impressed with this area that I added it to the Haines Alaska Photo Tour this November.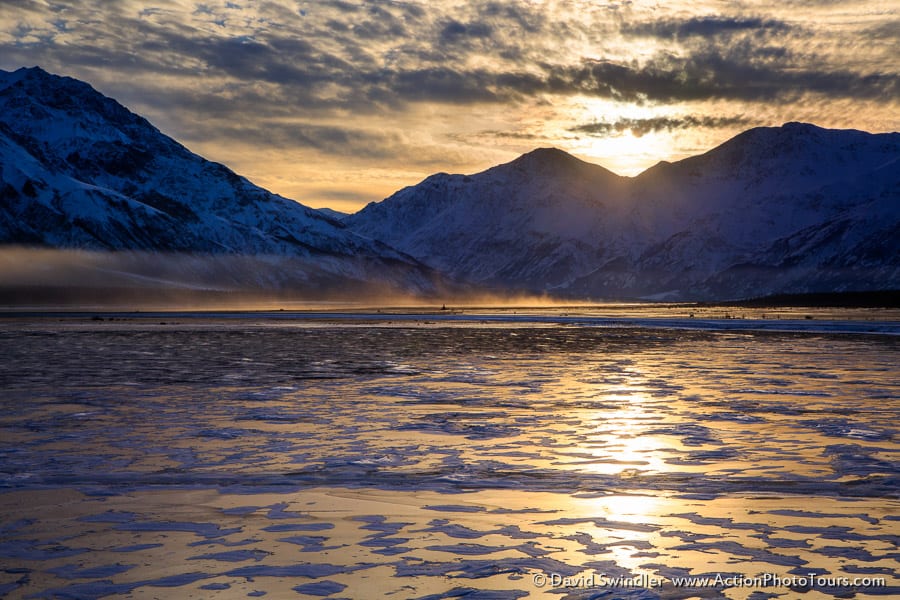 The shot above shows a frozen windswept portion of Kluane Lake at sunset. It was cold standing here in the wind, but the view was so beautiful!Getting to Kluane National Park is a very scenic drive, either from Whitehorse via the Alaska Highway or from Haines on the Haines Highway. The photo below shows Sheep Mountain as seen from the Alaska Highway.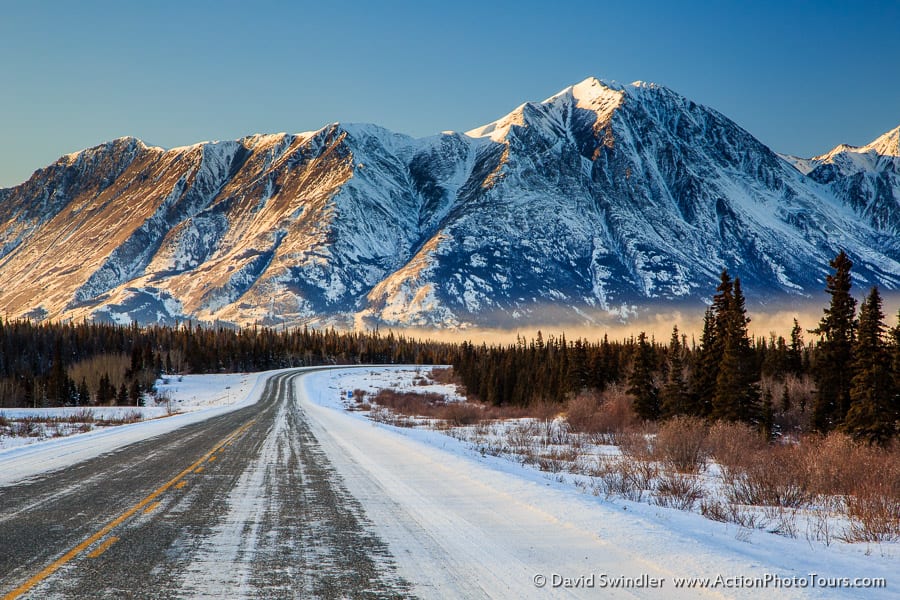 Along the way, you'll see many other outstanding views like this: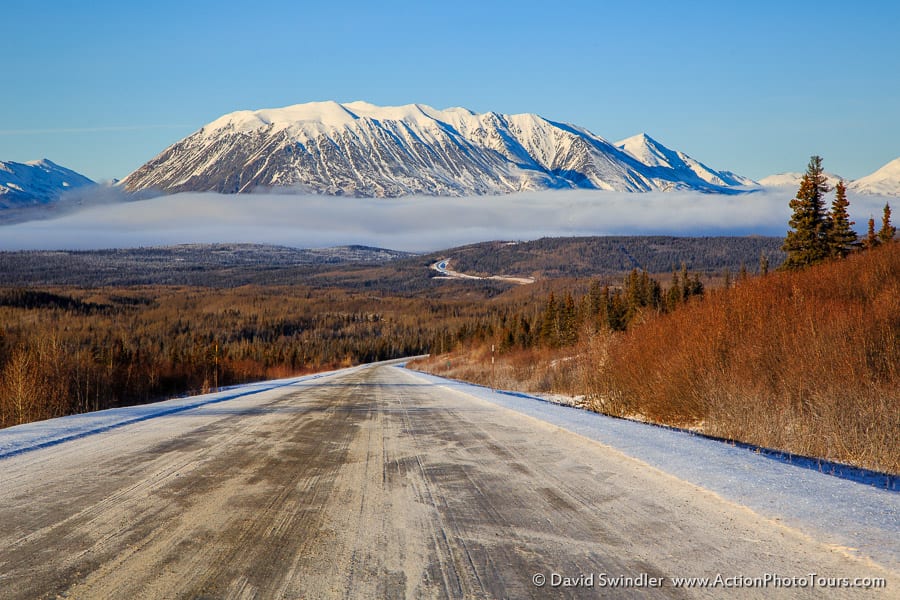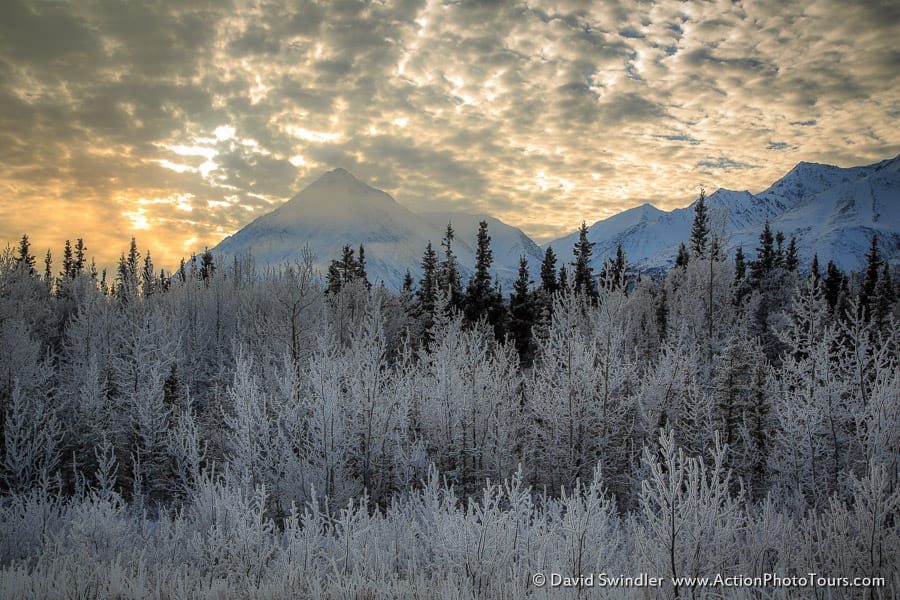 When you visit Kluane in November, you'll likely have it all to yourself except for the occasional passerby on the Alaska Highway. When you approach Sheep Mountain, be on the lookout for the Dall Sheep. Arriving in the early morning is the best bet for seeing them near the road. They will move to different sides of the mountain depending on which direction the wind is blowing.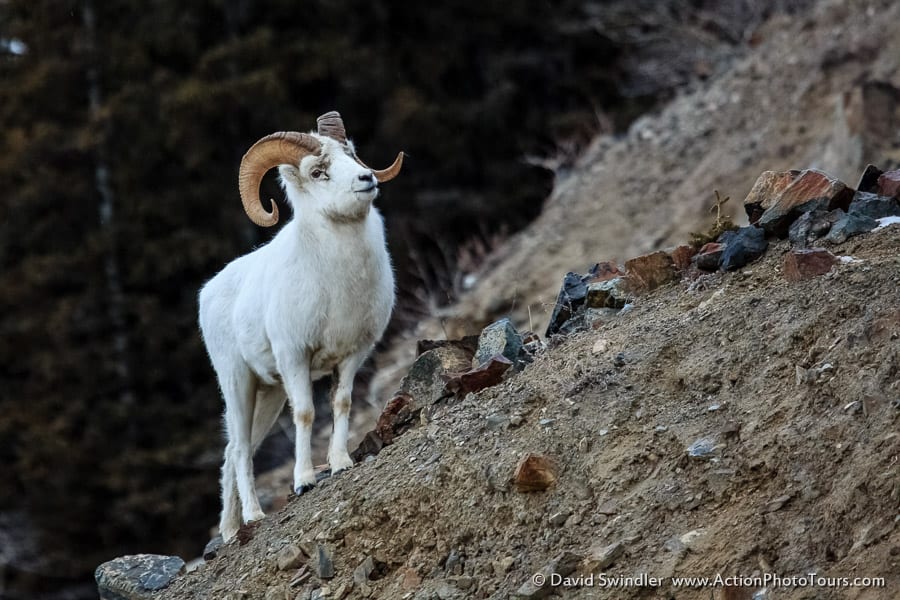 During November, the sheep are in rut. This means the males are looking to mate, so there's lots of interesting action going on. If you're lucky, you'll get to see head-butting behavior but this is rare and usually only occurs when a new male joins the group. More common behavior includes the males tussling with each other, lip curling, and chasing ewes.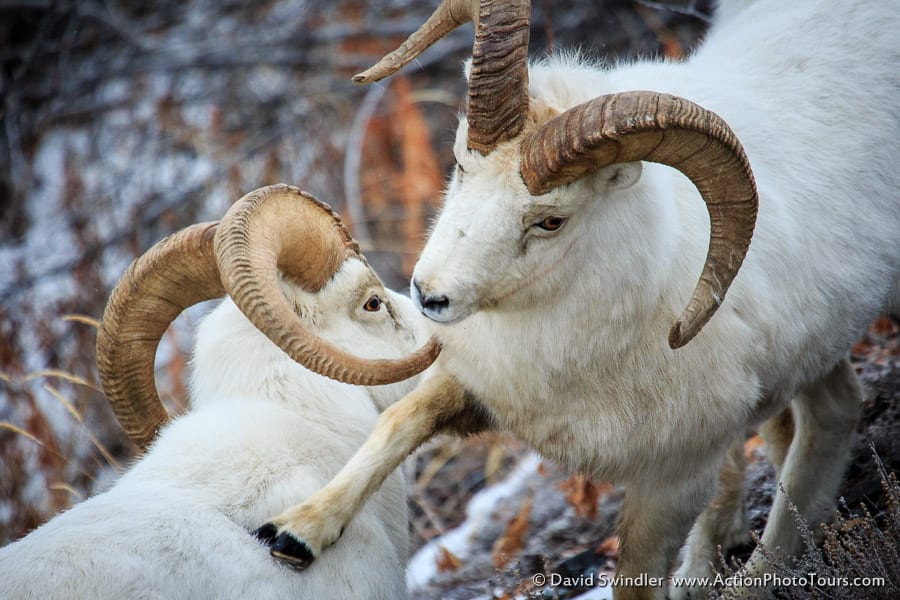 The baby sheep are very curious about people and will venture close to check you out! They are so cute.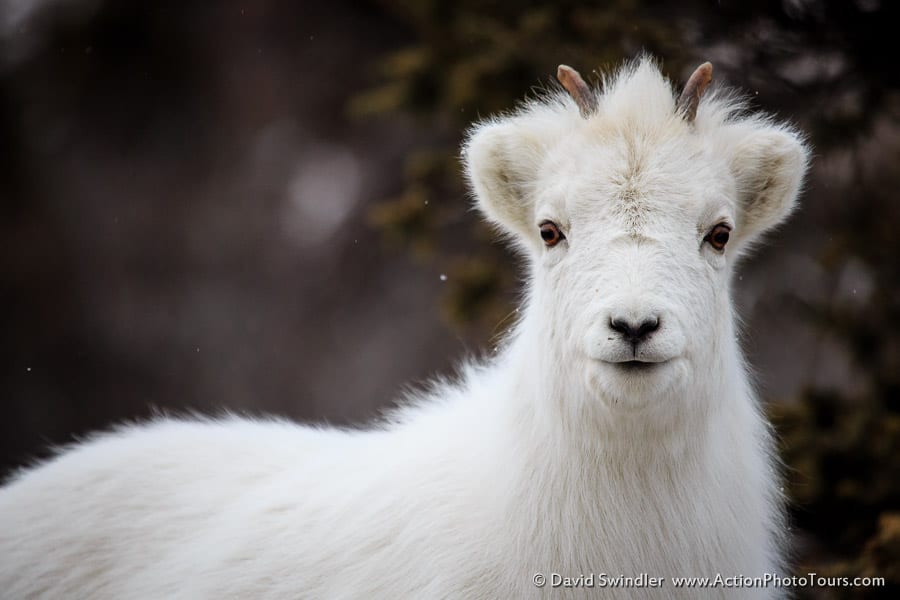 Scoll down to see more images of the dall sheep on Sheep Mountain. Many of these shots show typical rut behavior.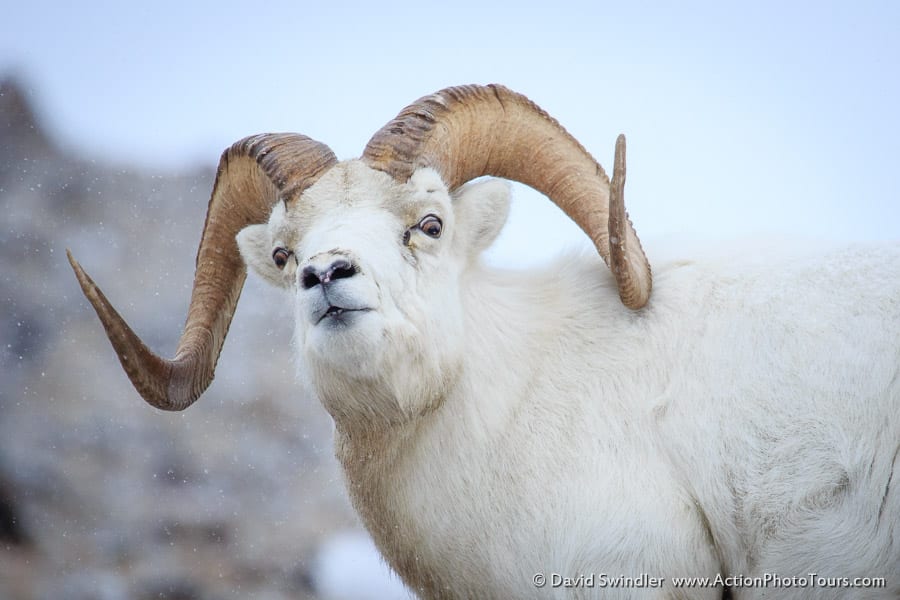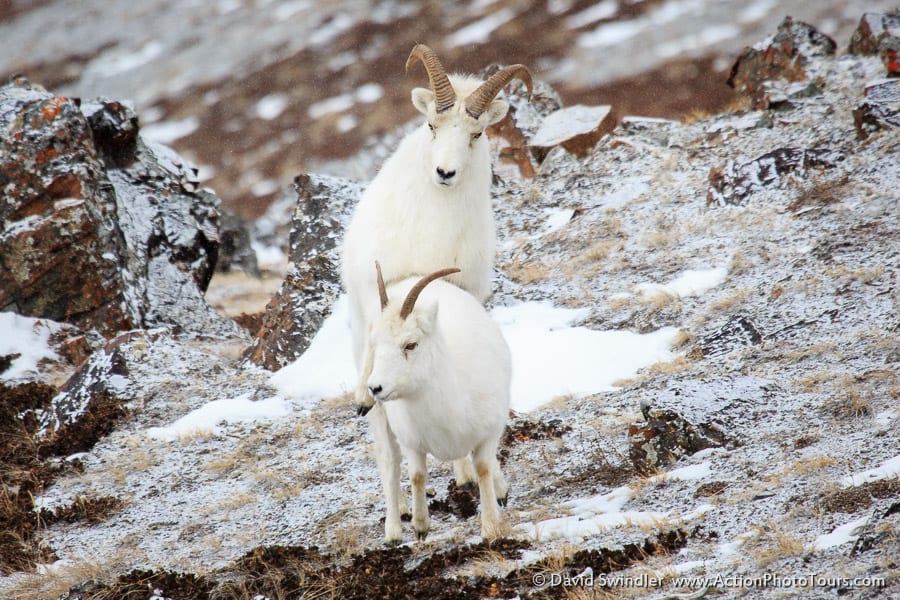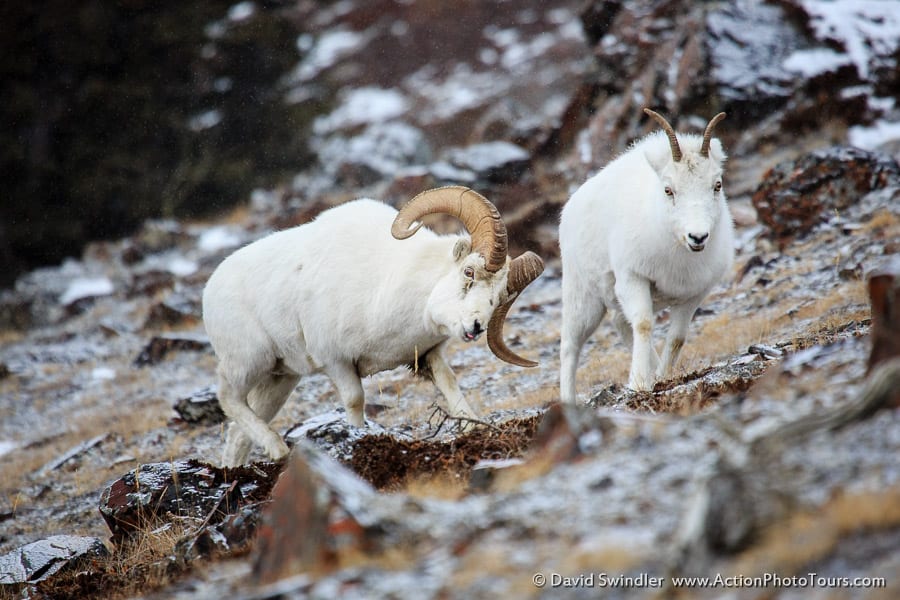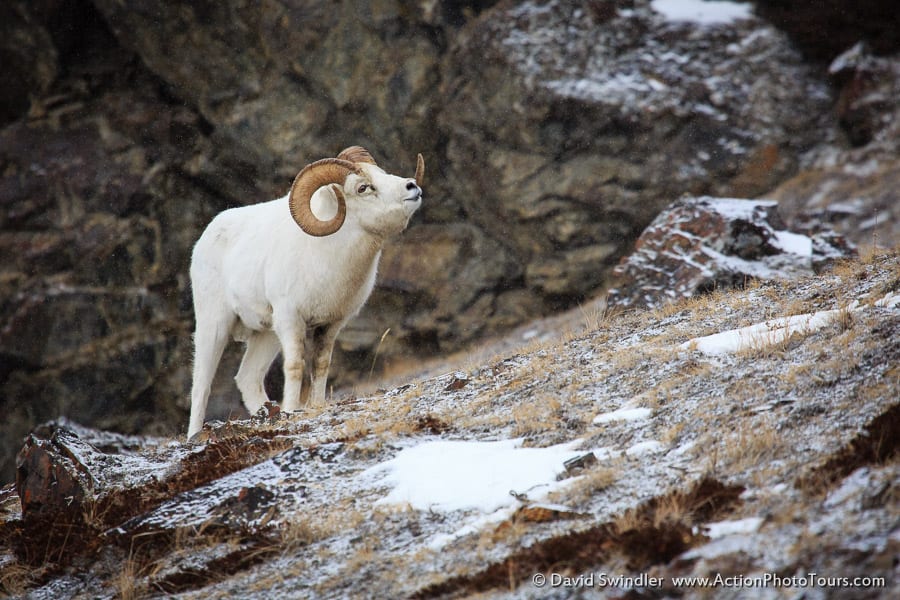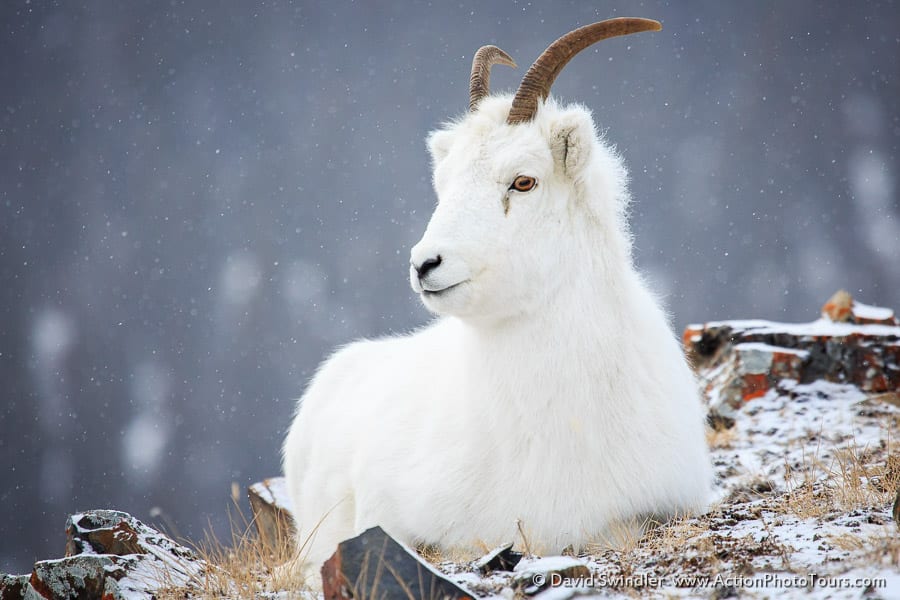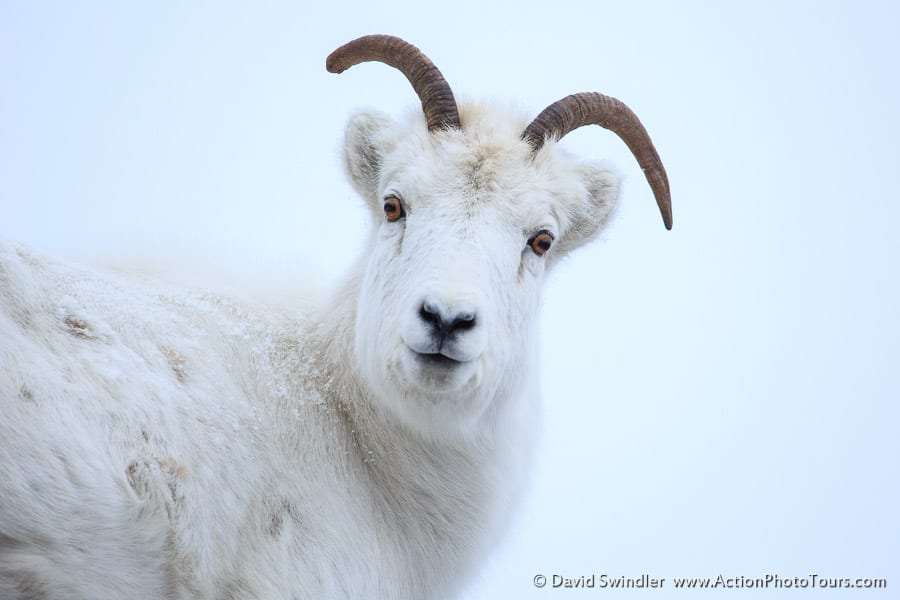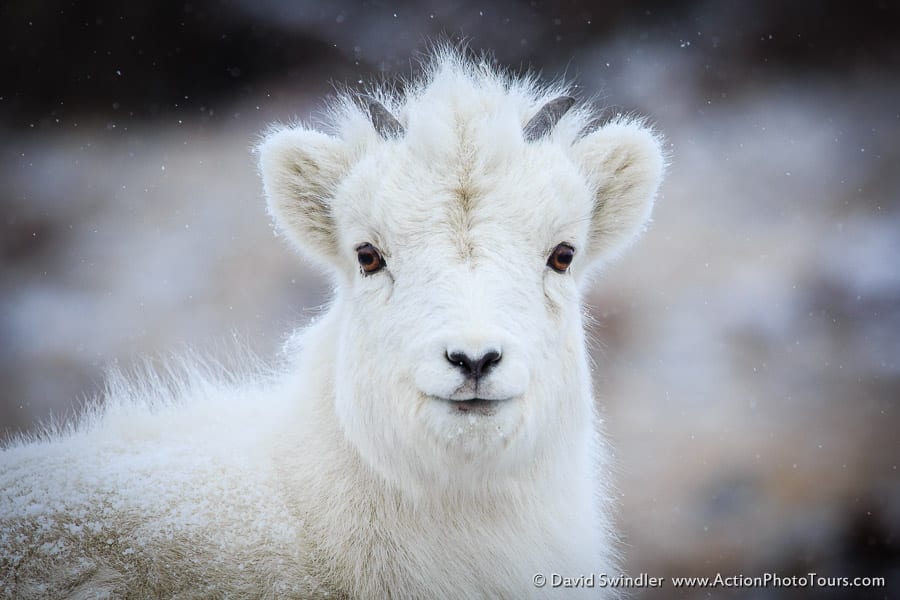 Not all of Kluane Lake is frozen in November. Here's a shot of a Sheep Mountain Reflection: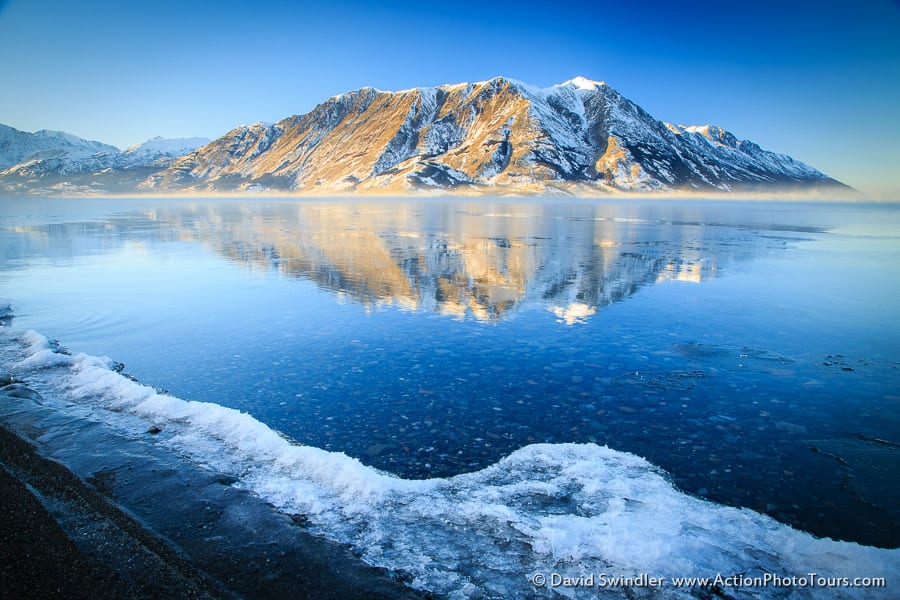 The weather is often snowy and cold this time of year. However, you can often get dramatic light like this: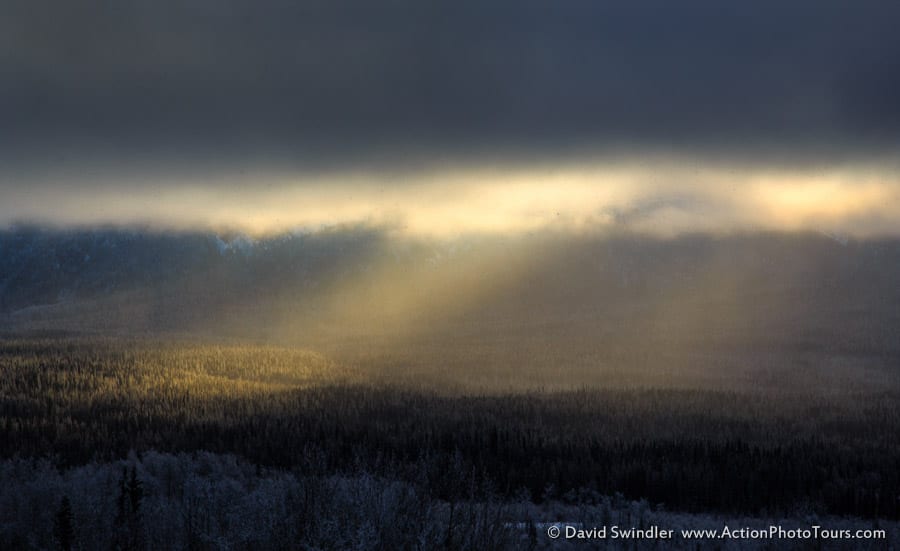 On our upcoming Photo Tour, we'll be staying overnight in Haines Junction. It's a quiet little town with some nice hotels.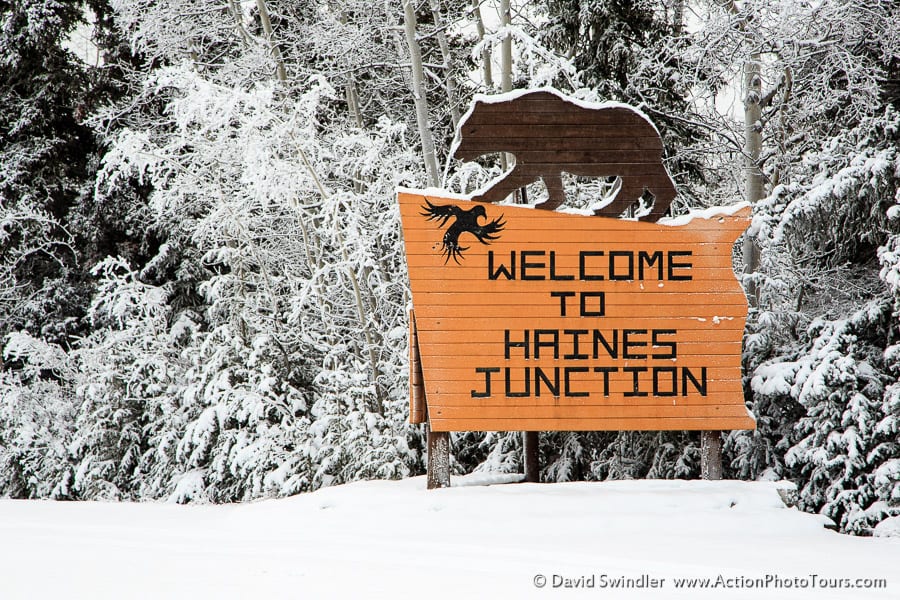 Dall Sheep Rut in Kluane