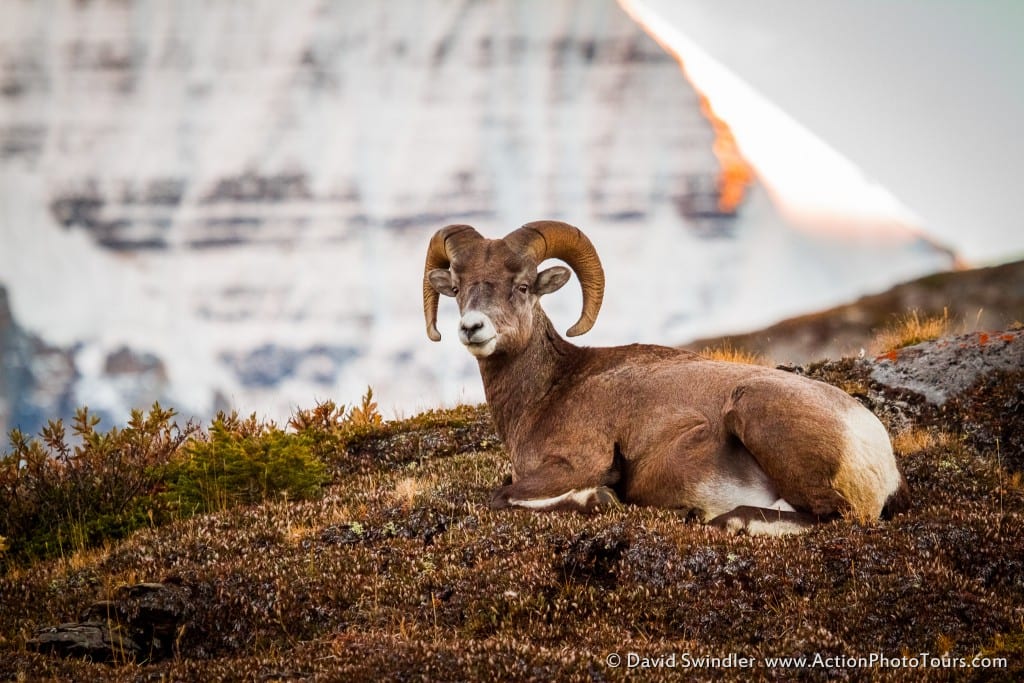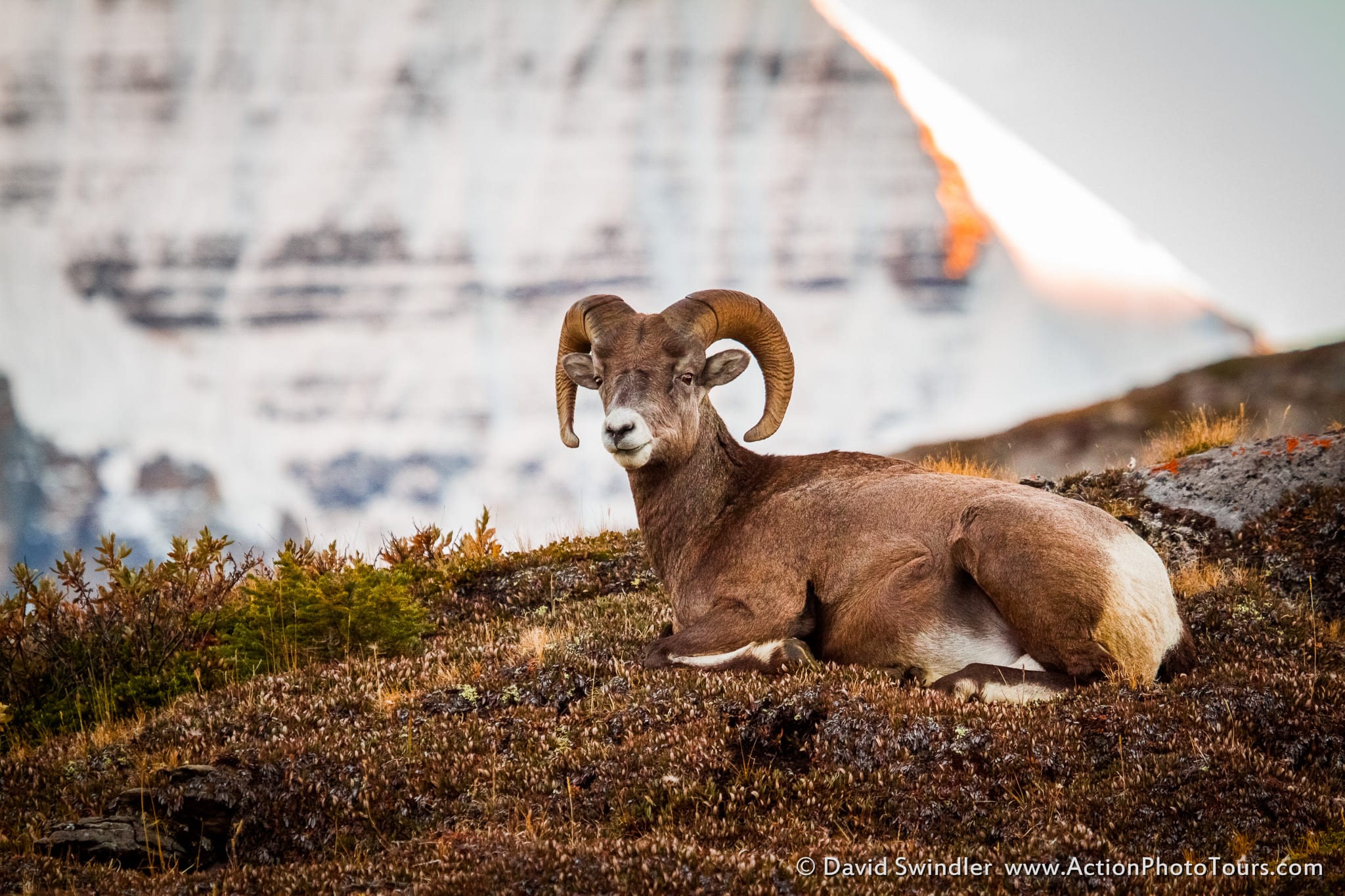 Wilcox Pass is a popular hiking route in the Canadian Rockies. The trailhead is located just south of Columbia Icefields Discovery Center in Jasper National Park. It's a 6.5 mile round trip hike with 1000 ft of vertical gain. The effort to climb up is amply rewarded with stunning views of the surrounding peaks and the Columbia Icefield. Even better, this spot is well known for bighorn sheep and they are almost always spotted! Wilcox Pass is one of the areas we'll be visiting on our upcoming Canadian Rockies Photo Tour this September.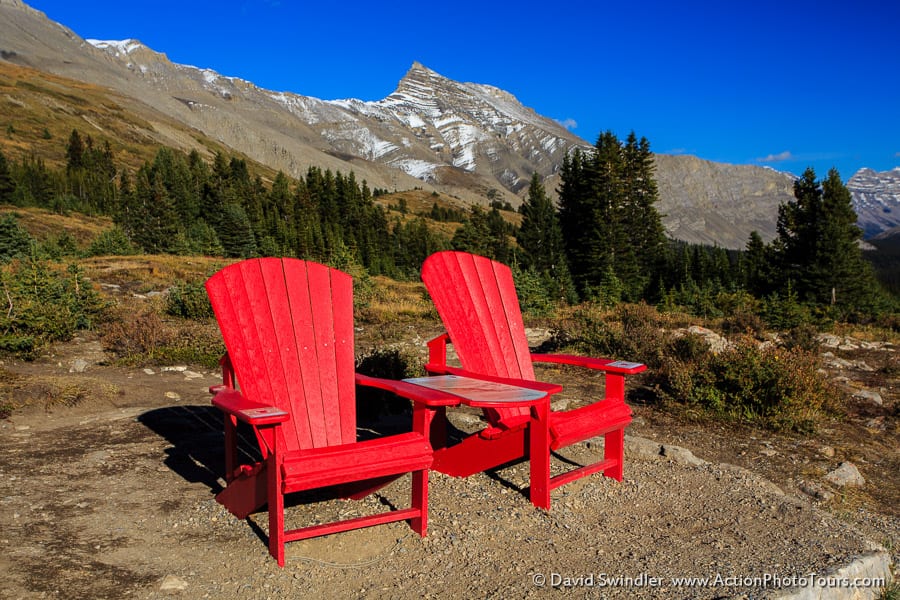 The trail starts out in the forest and climbs steadily. Eventually you'll come out above the trees with some great views of the valley below. There's even some nice red chairs where you can rest and recoup your energy for the rest of the hike.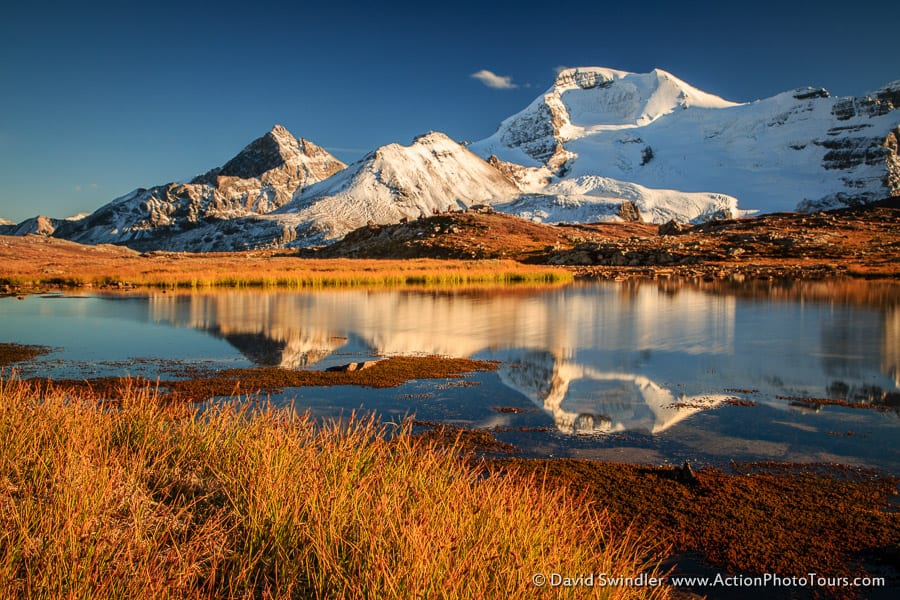 As you near the pass, you'll find great views like this of the surrounding peaks – all of which are heavily glaciated. The foliage takes on some nice colors in late September. When I got to this spot, I didn't see any signs of the bighorn sheep. After I had taken this shot, I turned around and saw a group of 10 rams nonchalantly walking right towards me! I stayed where I was and they walked within 4 feet of where I was standing! I was a little nervous being this close to so many rams.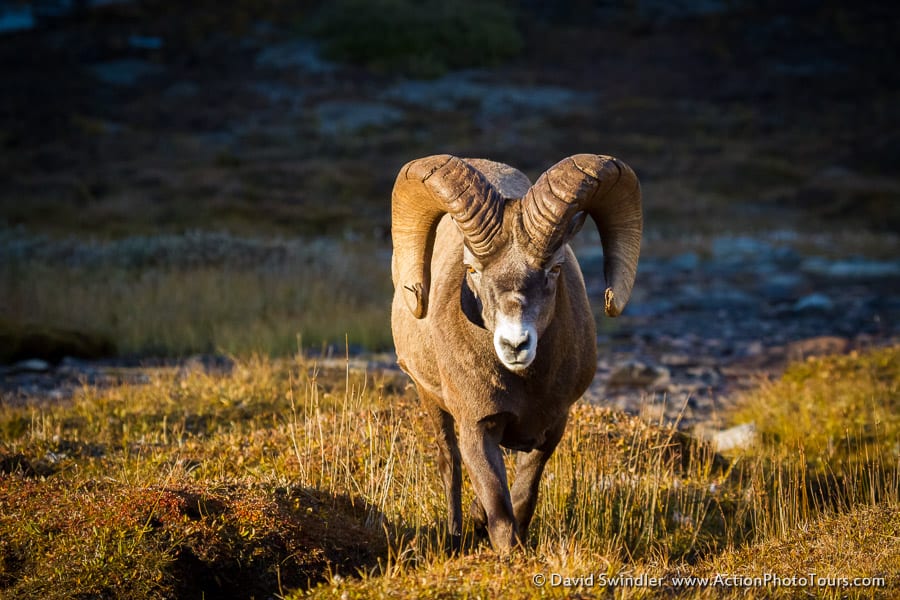 You don't need a very long telephoto lens for the sheep. My 100-400mm was more than sufficient to get close-up shots like the one below.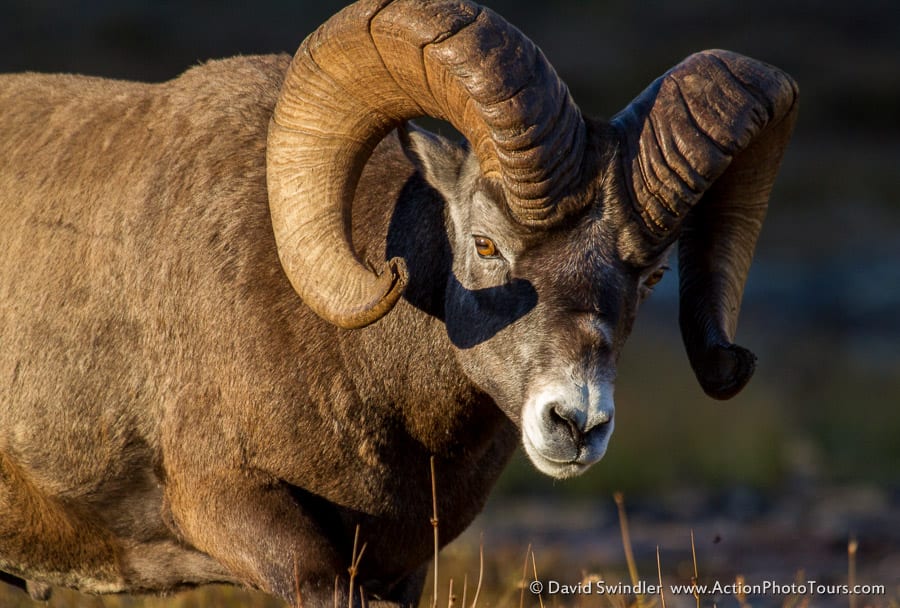 Eventually the sheep started climbing up the ridge. It was fun photographing them against the mountains.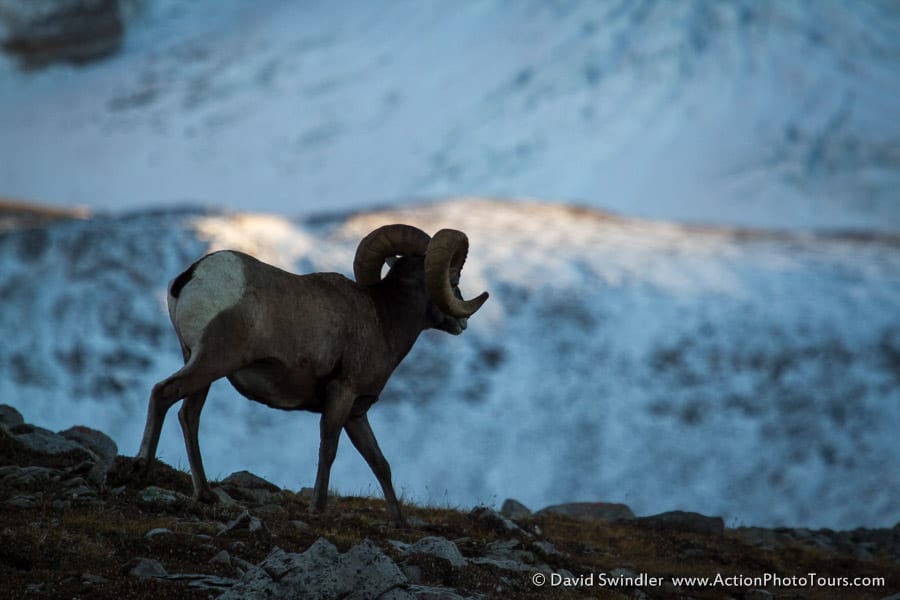 Once on the ridge, they decided to lay down and get ready to sleep. There was still a little light on Mt. Andromeda as the sun quickly began to set.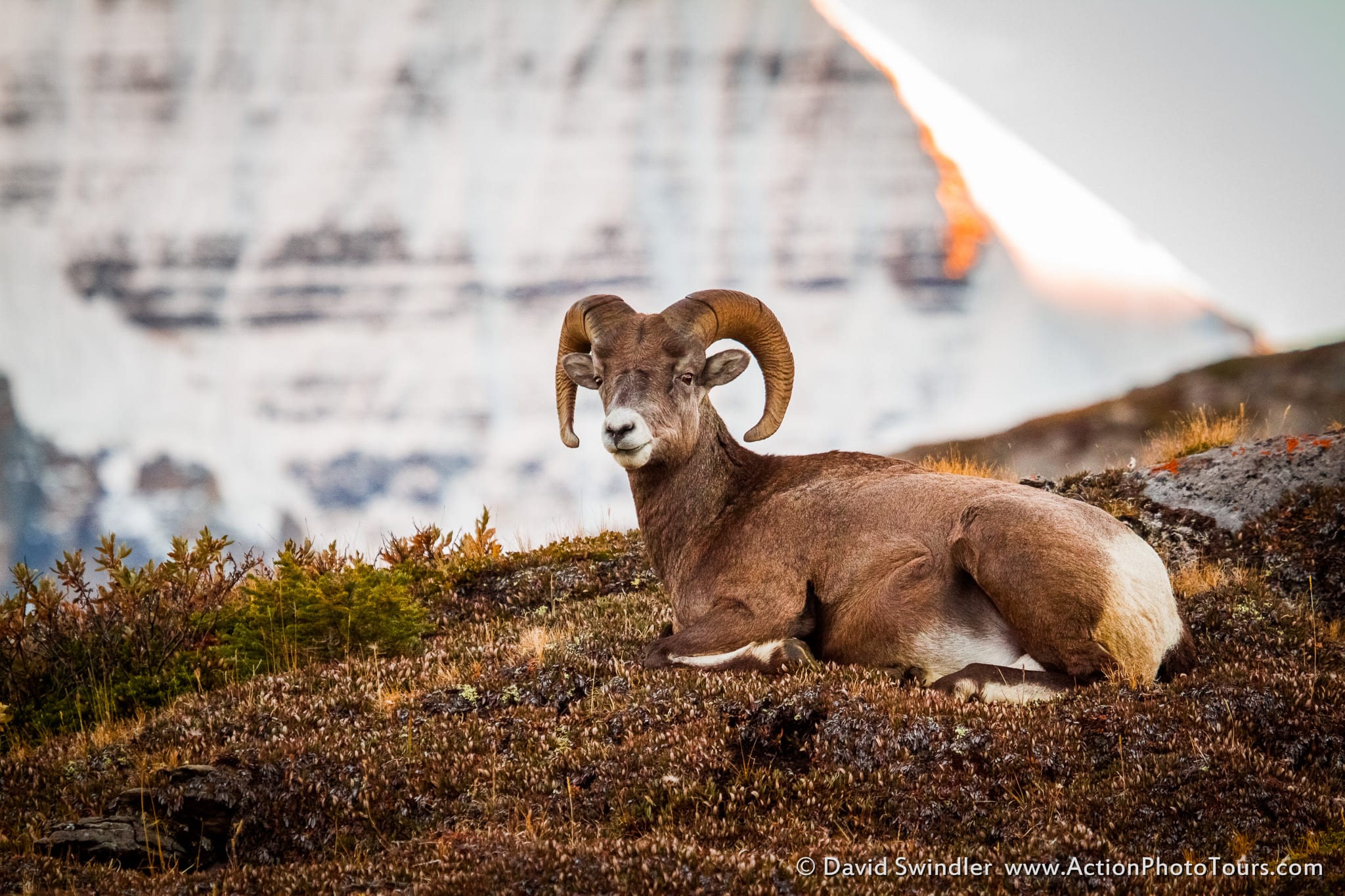 The hike back down was beautiful with the twilight colors. I really enjoyed all that Wilcox Pass had to offer which is why it's included in the upcoming Canadian Rockies Photo Tour. I hope you'll be able to join us!