What Is The Best Camera For Landscape Photography?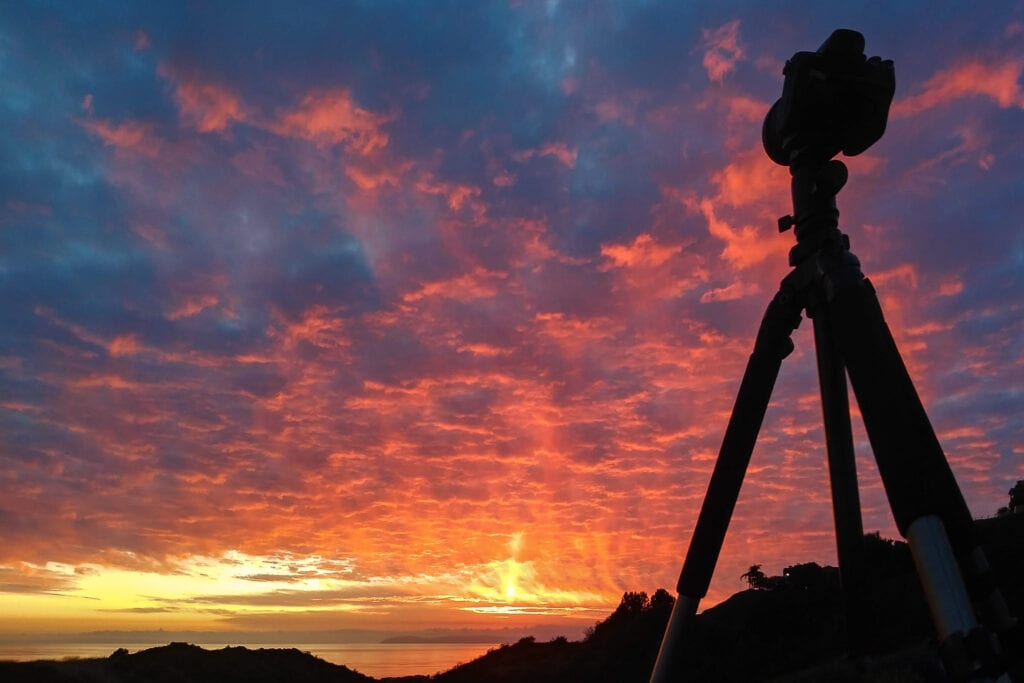 One of the most common questions asked is, what is the best camera for landscape photography? This is a great question, as landscape photography is a rather unique genre with some very specific requirements.
On one hand, landscape photographers do not need blazing fast burst speeds, or an amazing autofocus tracking system. This means that you will probably not have to spend an absolute fortune on the highest flagship level camera. (Unless, of course, you also photograph wildlife! But, that's another article for another day.)
On the other hand, there are quite a few specific things that you may find important to your work, or at least extremely useful in the field.
In this article, we will pick the best cameras for landscape photography and we'll also describe which features are important, and which additional functions might make your life a lot easier. Sometimes they may even make the difference in whether or not you get the shot!
What Actually Makes A Camera Good For Landscape Photography?
There are a lot of important factors that go into deciding which camera is the best for you and your style of landscape photography. Many landscape photographers require their whole setup to be as a lightweight as possible; maybe they do a lot of hiking, backpacking, or travel in general, and just don't want a lot of weight on their back.
Then again, if most of the landscape photography you do is only a few steps from your car, then this requirement may not apply. The important thing is to know your own style of photography, your subject matter, and use that information to help you decide whether you buy the giant, heavy, "exotic" camera, or the compact, portable, "modest" camera.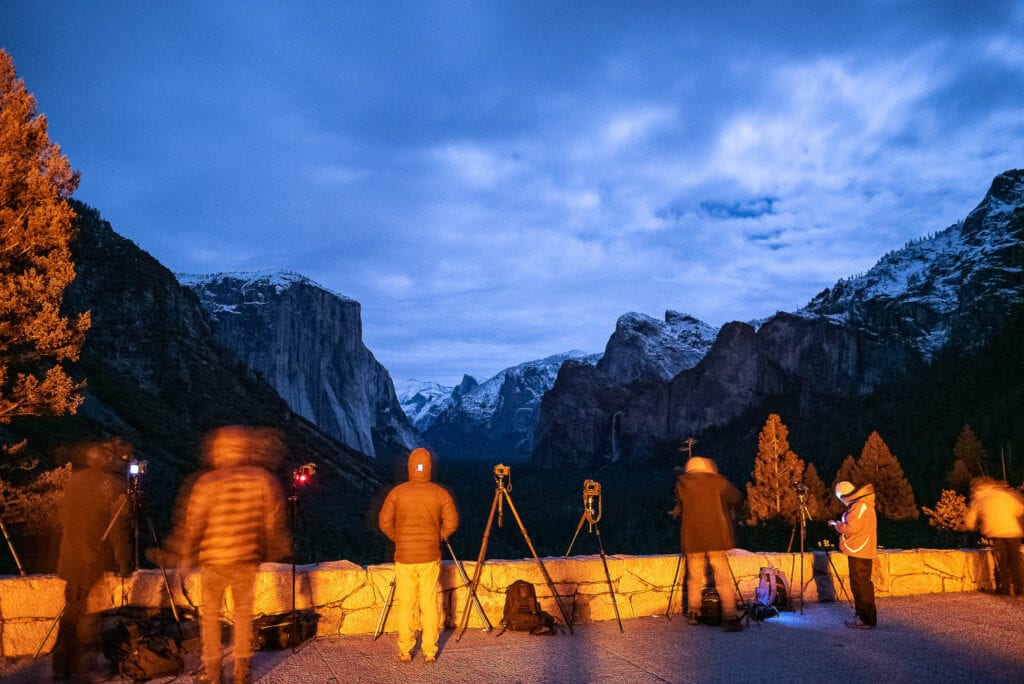 Then, there's something else that is just as important to remember, but not actually related to photography: Don't second-guess your decision! Avoid feelings of "gear envy" if you decide that the right kit for you isn't the biggest, most exotic flagship. Remember that you'll enjoy the craft a lot more if you are comfortable carrying around your gear all day. (And, if you didn't go into debt buying all that fancy gear).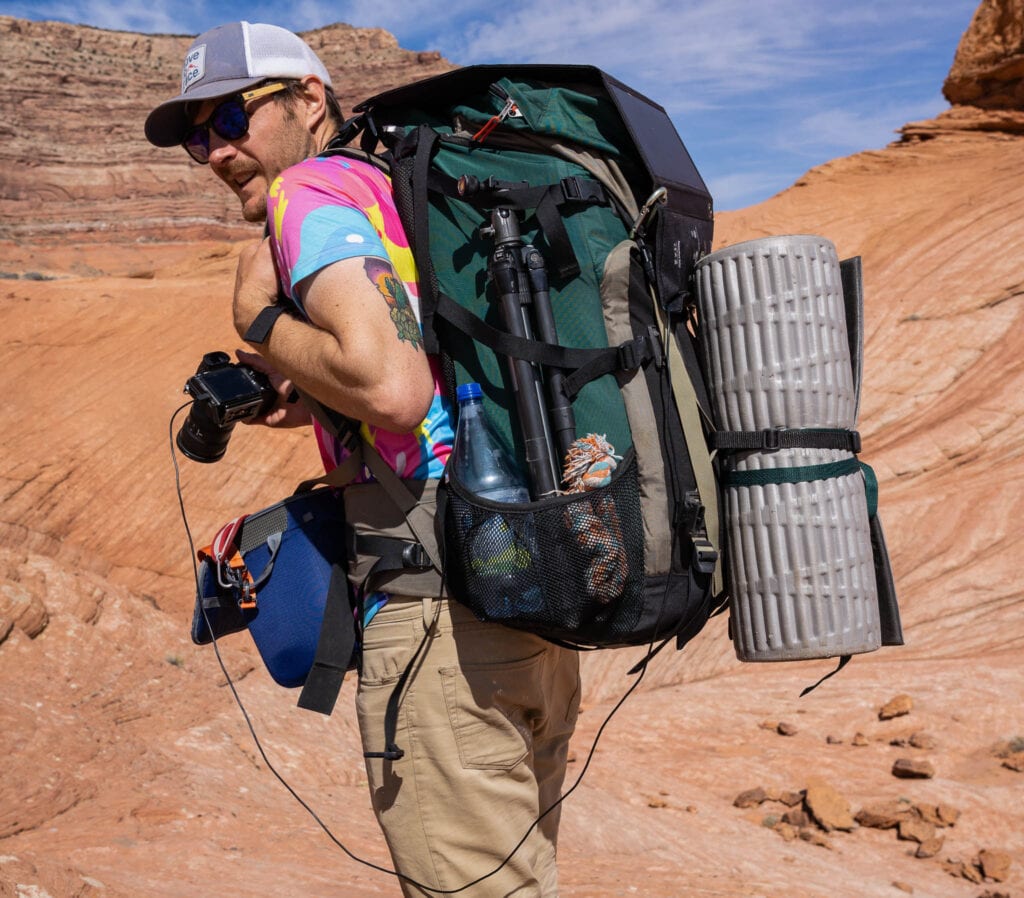 One unique suggestion I can make is this: consider one of the latest cameras that accepts direct USB power. You can even charge some cameras, like the Sony A7R IV and A7R III, via solar power. (Others require USB-PD battery charging)
Physical Quality: Durability, Weather Sealing, Portability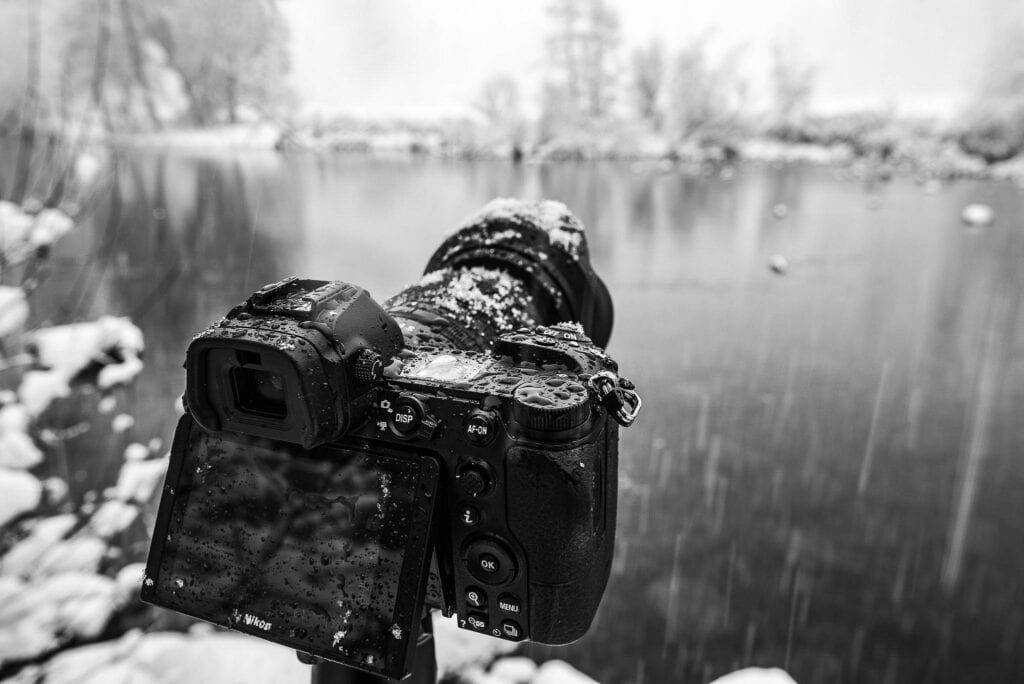 Of course, whether you are taking pictures at the edge of a parking lot or in the remote wilderness, it is highly likely that for any type of landscape or outdoor photography, you will want a camera body with very good physical durability and weather sealing.
Simply put, you never know when you could get caught in some nasty weather. Sometimes, in fact, you might even seek out that nasty weather; it can make for beautiful scenes!
Image Quality: Resolution, Dynamic Range, Colors
Most importantly though, you will want a camera with very good image quality. Landscape photography is all about being able to make large prints with your images, to capture every detail in a grand scene.
Whether you shoot exclusively at lower iso's for traditional landscape photography during the day, or you also shoot nightscape photography at very high ISOs by moonlight or starlight, you will want a camera with not only plenty of resolution, but also very good highlight and shadow detail quality (a.k.a. good dynamic range).
Thankfully, almost all of the latest cameras on the market today, and many of the 1-2 previous generations, have impressive image quality! And it's not just the full-frame and medium-format sensors either. If you're sticking to the base or lowest native ISO, (usually 100) you can get stunning images from an APSC (1.5x) or Micro Four Thirds (2x) camera.
Landscape Photography Lens Selection & Accessories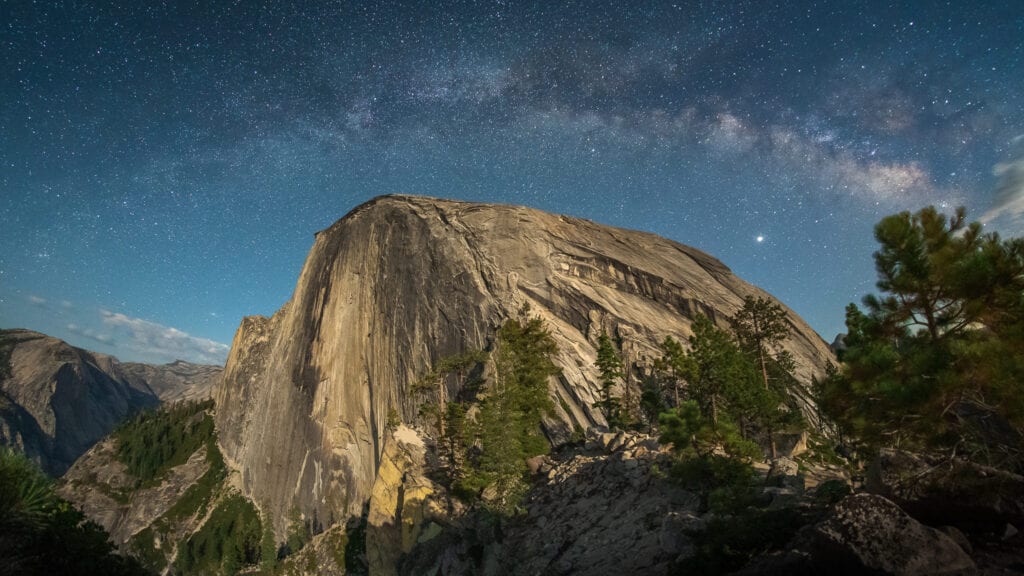 Choosing the best landscape photography camera is not just about the camera body itself, but also, the entire rest of the camera system, especially the lenses.
Most landscape photographers will want a good selection of wide angle lenses that offer plenty of sharpness for making large prints with a high megapixel camera body.
Honestly? If you have a 40-60 megapixel camera, but a junky old "soft" lens, you're almost wasting your money compared to a camera with "just" 20-24 megapixels!
If you shoot mostly traditional landscapes at f8 or f11, then maybe you will want an f/4 wide-angle or ultra-wide zoom such as a 16-35mm f/4, or a 12-24mm f/4 zoom. Thankfully, such lenses are available for all camera mounts these days, and they are all quite sharp!
However, if you do a lot of nightscape or astro-landscape photography, then maybe you will want an f/2.8 zoom instead, such as a 14-24mm f/2.8 or 16-35mm f/2.8.
We have a separate article that talks more about landscape photography lenses, but for now, here is what you really need to know: ALL of the camera bodies we are going to recommend have great options in terms of lenses!
The Best Camera for Landscape Photography
Momentarily, we are going to make recommendations based on specific brands, for those who may already be comfortable with one or another, and of course, those who have already invested in a few lenses.
But, which camera is actually the best of the best? If you could choose any camera brand, which would be the absolute best? The answer is, it's still a toss-up between a handful of truly incredible cameras, including, in no particular order, the Canon EOS R5, the Fuji GFX100s, the Nikon Z7 II, and the Sony A7R IV. (OK, that was in alphabetical order, actually!)
Honestly, each of these cameras is truly incredible, and if you fear you can't create amazing landscape images with one of them as well as with another, the problem is probably you, not the camera!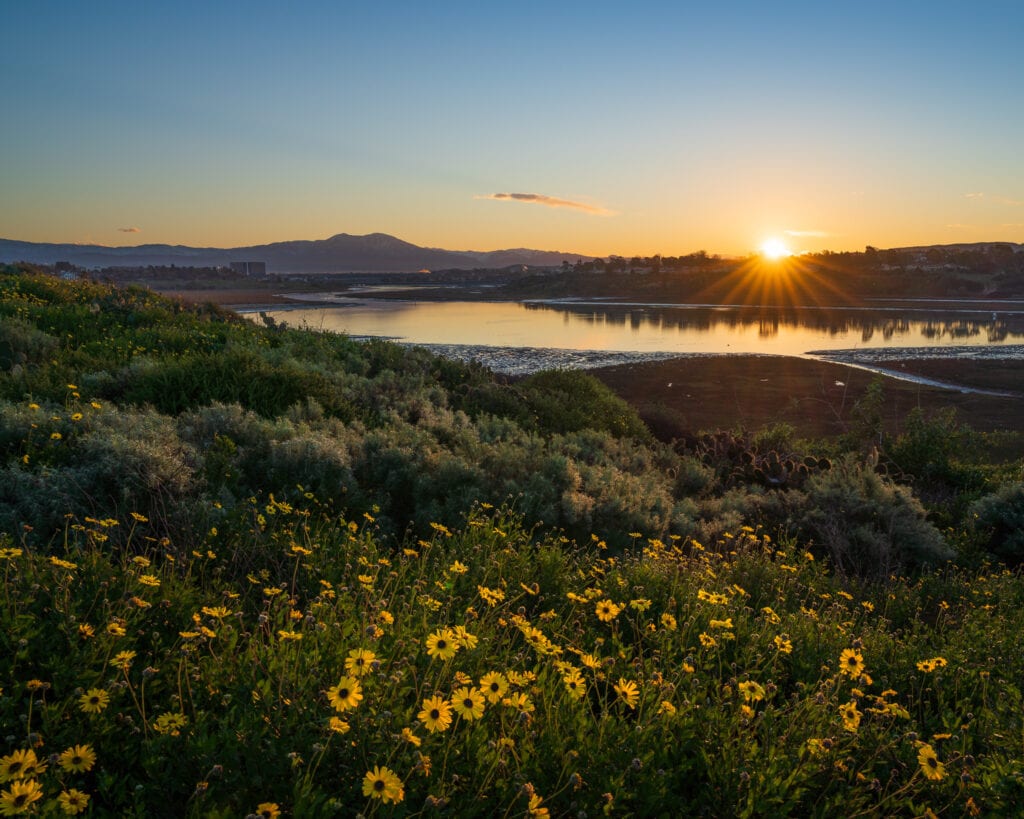 Practically speaking, what do we usually recommend, when people ask us out in the real world? Out of all these incredible cameras, we believe that the Sony A7R IV and the Sony A7R III are just "easy to recommend", because of their balance of image quality, physical durability, price/value, and maybe even most importantly, lens selection!
In other words, a Sony A7R-series camera is so easy to recommend because whether you're on a budget and buy a used A7R III and a Tamron or Sigma mirrorless lens, or you're buying a brand-new Sony A7R IV and the ultra-exotic Sony FE 12-24mm f/2.8 GM, you definitely have the widest range of options to choose from, and an incredible overall value.
But what if you're thinking of "jumping ship" from another brand? To be honest, the days of this being an obvious choice are over! Nikon and Canon both have very attractive cameras and lenses now, and there's also some exciting competition from the world of other brands like Fuji, Panasonic, and even Olympus if you want a truly "micro" camera system that is extremely portable yet still capable of beautiful landscape photographs.
With that said, here are our recommendations for those who are only considering a specific brand:
Canon Full-Frame Mirrorless
This one is a no-brainer: Canon hasn't made very many cameras with more than ~30 megapixels in recent years, and the EOS R5 is their most cutting-edge camera right now, with both an impressive 45 megapixels, plus the dynamic range and other aspects of image quality to to go with it.
Quite simply, the Canon EOS R5 is the camera that finally gives us reason to say, "Sony/Nikon don't totally own landscape photography anymore!" It really is that good. Pair it with the ultra-sharp Canon RF 15-35mm f/2.8 L IS, (the only full-frame f/2.8 wide-angle lens to go to 15mm and yet still accept 82mm standard filters!) …and you have one of the best landscape kits around.
Nikon Full-Frame Mirrorless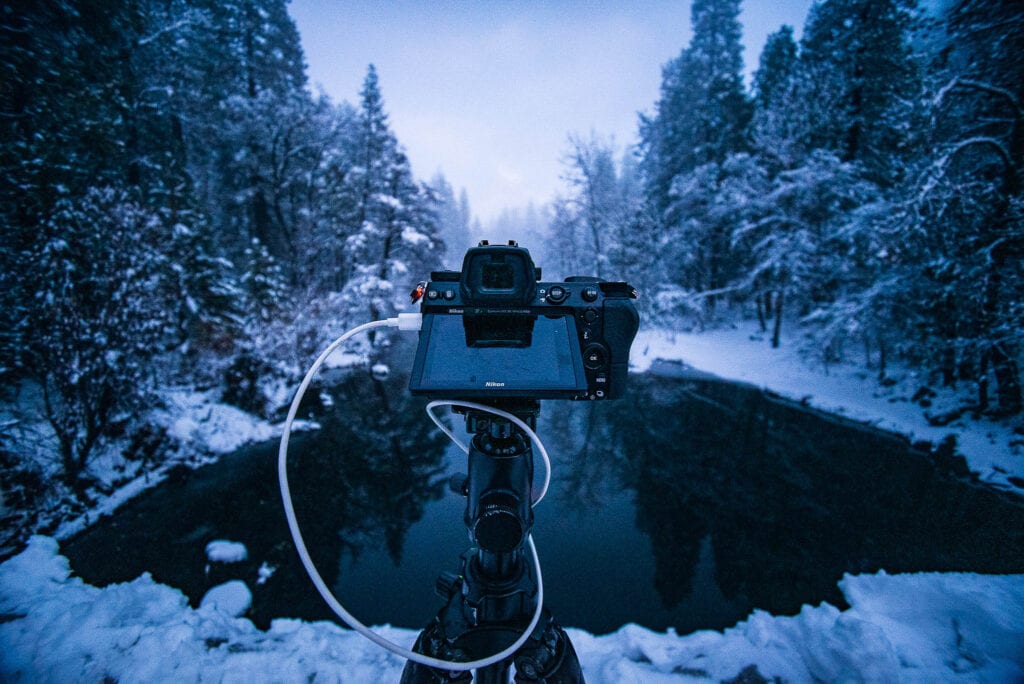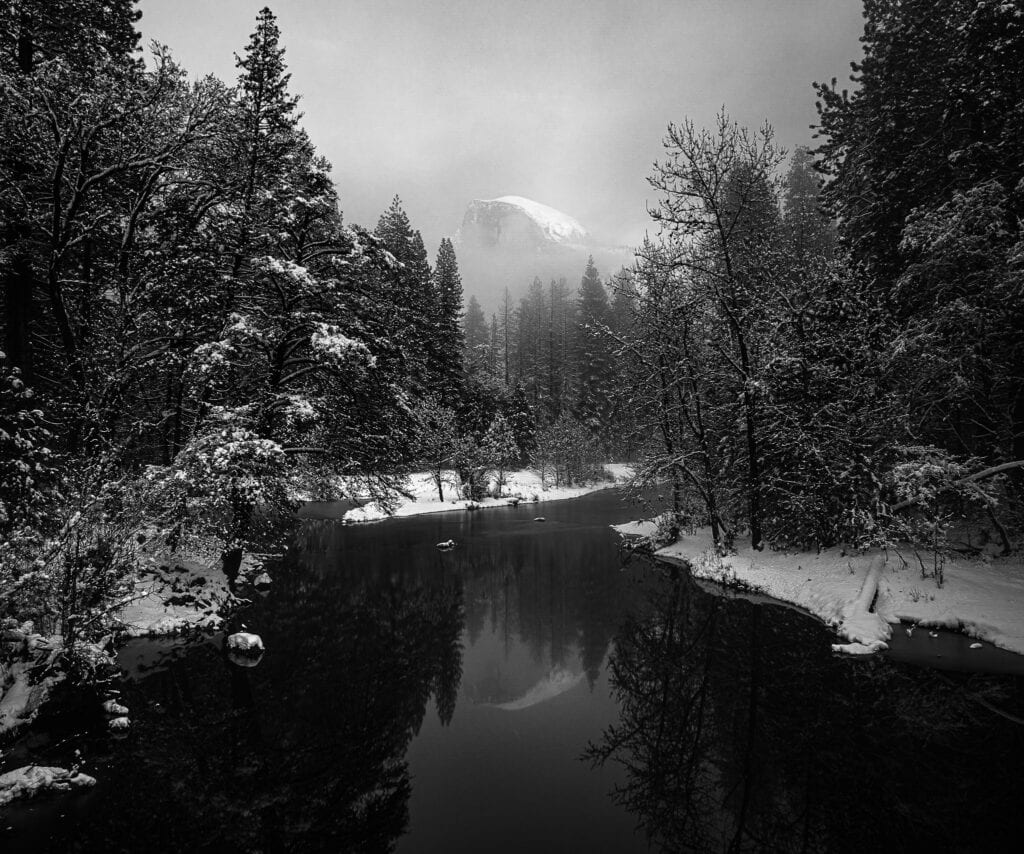 Nikon, indeed, has "owned" landscape photography for many years. They make nearly indestructible cameras, and they pair that physical ruggedness with some of the best image quality that a landscape photographer could ask for.
Their latest high-megapixel camera, the Nikon Z7 II, is a landscape photographer's dream, just like its predecessors were. The impressive 45-megapixel sensor has a base ISO of 64, giving it a slight edge over all other cameras in its sensor class if you shoot almost exclusively at your base ISO.
Also, the incredible lightweight full-frame system has the most extensive weather sealing and rugged build quality; even the in-body sensor stabilization system has been described as "beefy"!
The final factor that makes Nikon's latest Z-mount camera so attractive is this: for those who want an ultra-lightweight kit, there is no lens like the full-frame 14-30mm f/4, which is the only 14mm zoom to accept 82mm filters. Oh, and the Nikkor Z 14-24mm f/2.8 S is one of the most lightweight "exotic beasts" around, too.
Sony Full-Frame Mirrorless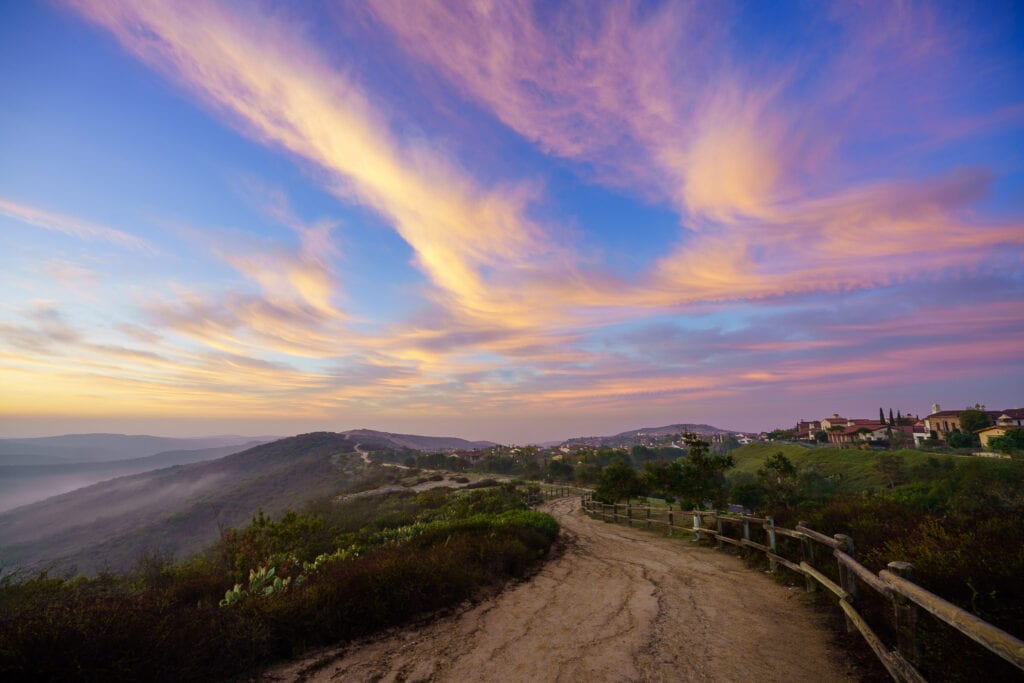 Sony's full-frame mirrorless camera bodies are some of the best simply because Sony is on their fourth generation of high-megapixel cameras, and they're finally "getting it right". In other words, if you're on a budget and are shopping older, used cameras, you might be tempted to pick up an A7R II for "dirt cheap". We can't recommend that, due to the fact that the battery life and overall physical build quality of that older generation is not up to the challenging task of being outdoors all day.
At a minimum, stick to the Sony A7R III; in fact, its 42-megapixel sensor is a nearly perfect balance of great image quality at ISO 100, as well as great image quality at higher ISOs like 6400, for nightscape work. The Sony A7R IV, unfortunately, only adds more resolution, not significantly better dynamic range at any ISO.
Fuji Mirrorless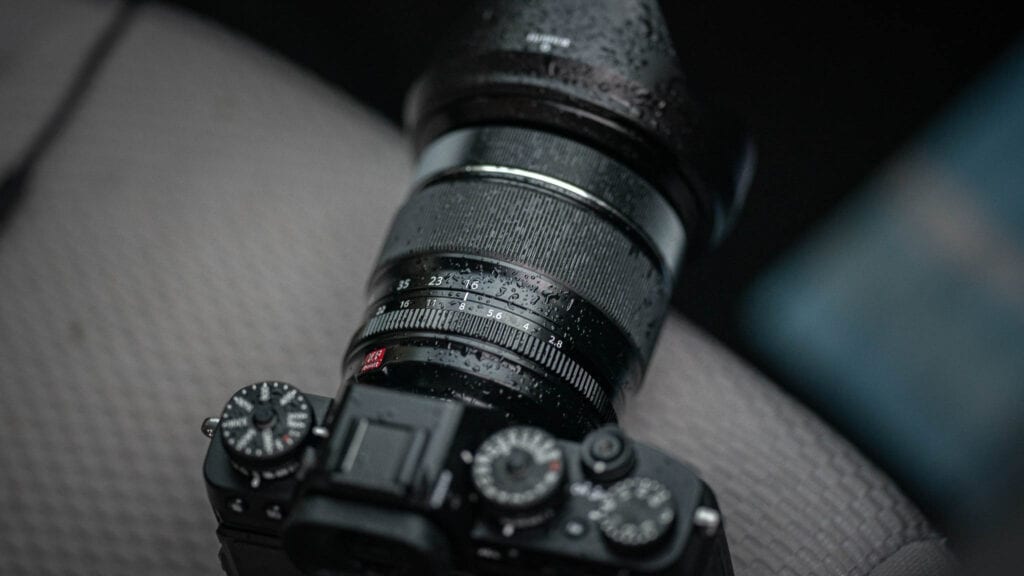 Fuji's GFX medium format digital cameras are very impressive options for landscape photography, with 50-100 megapixels being your only two sensor resolution choices. They're not exorbitantly expensive, either, compared to what medium format digital used to cost 10-15 years ago!
If you can afford the price tag, then the 100-megapixel Fuji GFX 100S is already well on its way to being an impressive "megapixel beast".
But, what if you don't have the budget for something so exotic, or the desire to carry around a mirrorless camera that is slightly bigger than DSLRs of yesteryear? Honestly, Fuji's latest X-mount cameras (APSC crop) are incredible choices, too. Their latest flagship, the X-T4, has both incredible image quality and extremely rugged durability. Their latest "lightweight flagship", the X-S10, has the same impressive sensor, (26 megapixels) and decently rugged build, though no weather sealing. Either way, if you're looking for the best landscape photography kit in the APS-C realm, Fuji gets our top recommendation.
Panasonic Mirrorless
Although they are mostly a video-centric system, Panasonic did create their S-1R camera, which offers a 47-megapixel sensor with impressive image quality, in a body that offers truly impressive, rugged build quality. It's about as big and heavy as a DSLR, though, so to be honest the only reason to buy this camera instead of, for example, a Nikon D850 DSLR, would be if you do, in fact, shoot a lot of nature/landscape video, not just still photographs.
Pentax DSLRs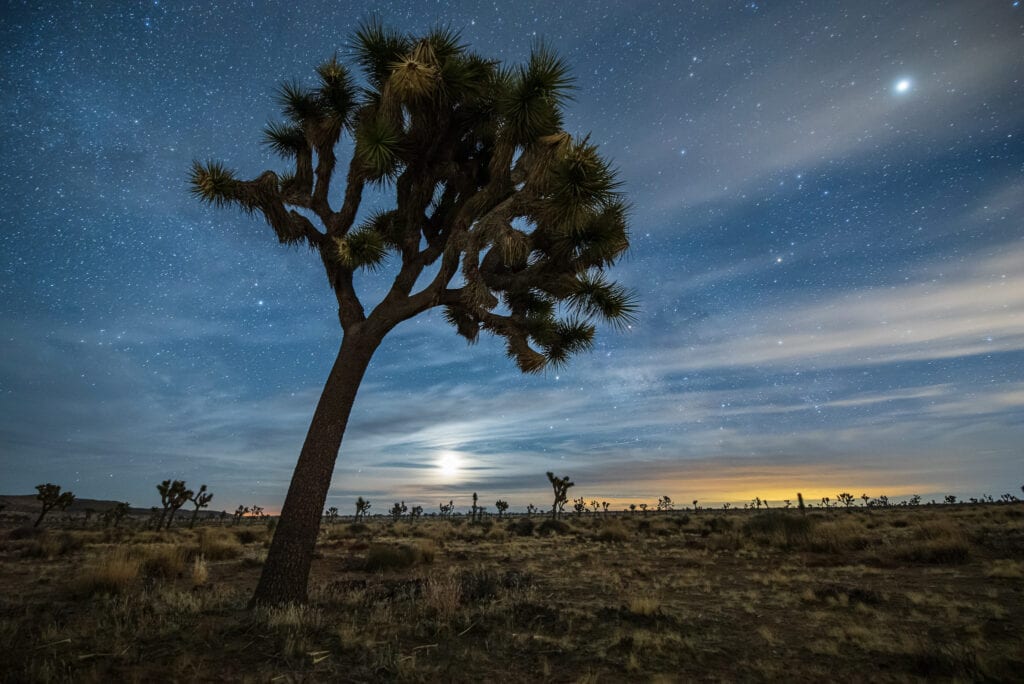 If you're looking for one of the most traditional, "old school" experiences on the market today, then we need to look at Pentax. They are compatible with some classic lenses that will create the most gorgeous sunstars we've ever seen. Their K-1 and K-1 II DSLRs, though hefty and oversized beasts, are truly a landscape photographer's dream: indestructible build quality, and impressive image quality. Oh, and you can pick up a used K-1 for as little as $1,000, or a new K-1 II for under $1,800.
Olympus Micro Four Thirds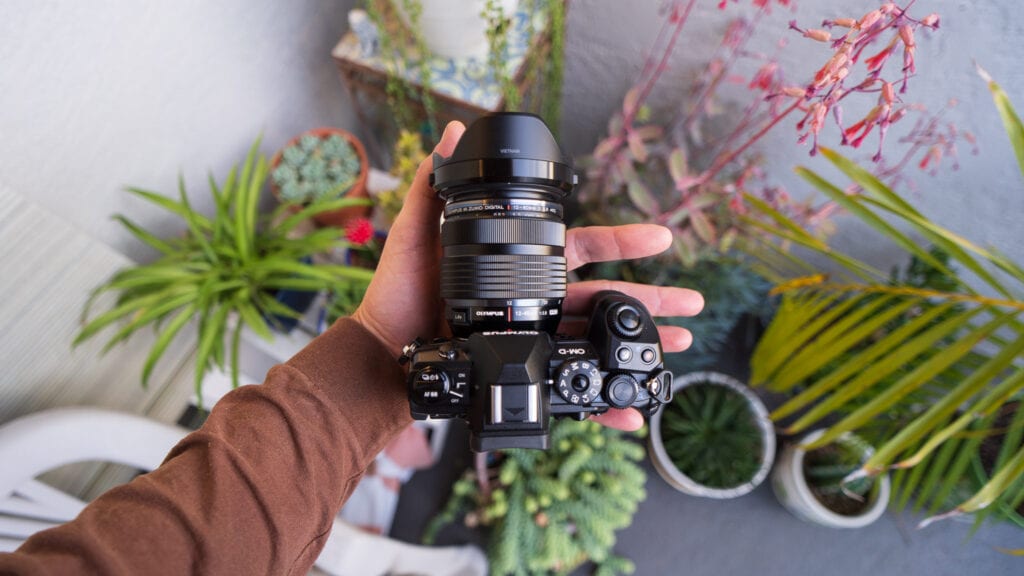 You might not think of Olympus and their Micro Four Thirds platform as being a strong contender in the landscape photography game, however, Olympus has had a long tradition for making extremely rugged cameras that are built to take brutal abuse in the field. (No, seriously, Google "olympus camera under a faucet"!)
With one of the best stabilization systems around, and one of the most versatile pixel-shift high-res modes around, (even the hand-held pixel-shift mode works well!) …there is no kit on the market that offers the same portability and durability that the Olympus E-M1 mkIII offers.
If you're the type of landscape photographer who would rather spend most of your time hiking, climbing, and seeing beautiful sights with your own eyes, then the portability, durability, and IBIS of the Olympus system makes it a very wise choice. Plus, with the smaller sensor you get so much extra DOF (depth of field) from faster apertures like f/4 and f/5.6.
What About The Best DSLR For Landscape Photography?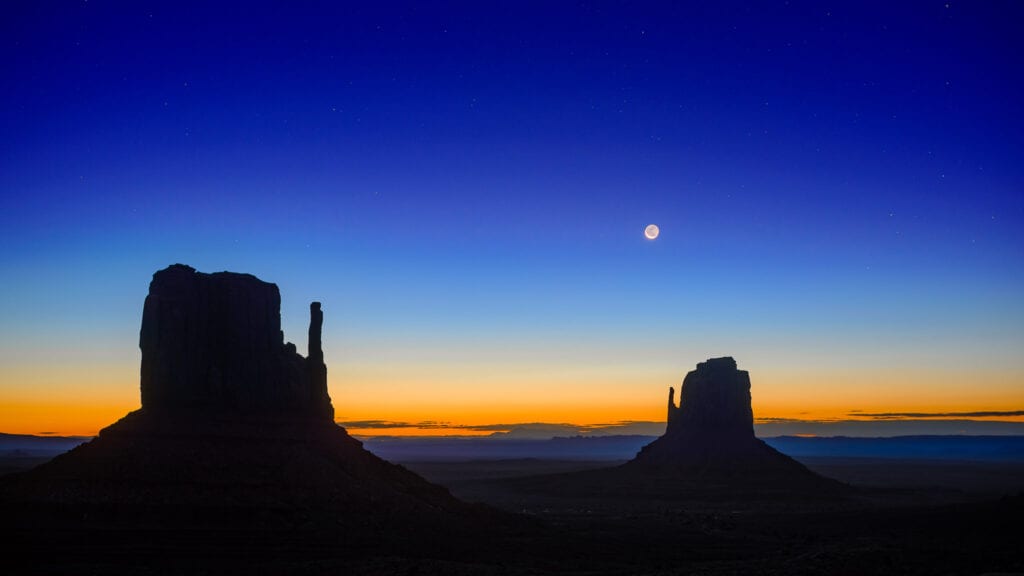 Aside from Pentax, all of our recommendations above have been mirrorless cameras. Why didn't we recommend any DSLRs? There is a very good reason, but it's not that DSLRs are suddenly obsolete. In fact, it's quite the opposite! DSLRs are still amazing choices for landscape photography! Thankfully, the whole discussion can be simplified quite a bit, with only two main things to remember:
1.) Yes, DSLRs are still incredible tools for landscape photography. In fact, a lot of the "advantages of mirrorless" are a little less useful to landscape photographers in particular, because they mostly work from a tripod (i.e. don't need sensor stabilization) and they might actually enjoy being able to frame their shot with their camera turned off through an optical viewfinder.
2.) If "old school" does sound attractive to you, then it all comes down to this: since we won't be seeing nearly as many exciting new DSLRs anymore, we can keep our recommendation very simple. The absolute best landscape photography DSLR is, without a doubt, the Nikon D850. Its sensor is just phenomenal, with a base ISO of 64 that gives incredibly clean, detailed images; it's virtually the same sensor as the mirrorless Z7 and Z7 II. The body is extremely rugged and durable. Bottom line: the Nikon D850 will stand the test of time for many years to come; it is a flagship-class camera that can be found used for as little as $2,200!
If you're on a very tight budget, a used Nikon D810, or a Pentax K-1 or K-1 II, are truly incredible bargains, though, at half that price.
Other than that, virtually all of the DSLRs made in the last 5-10 years are quite good at landscape photography, to be honest.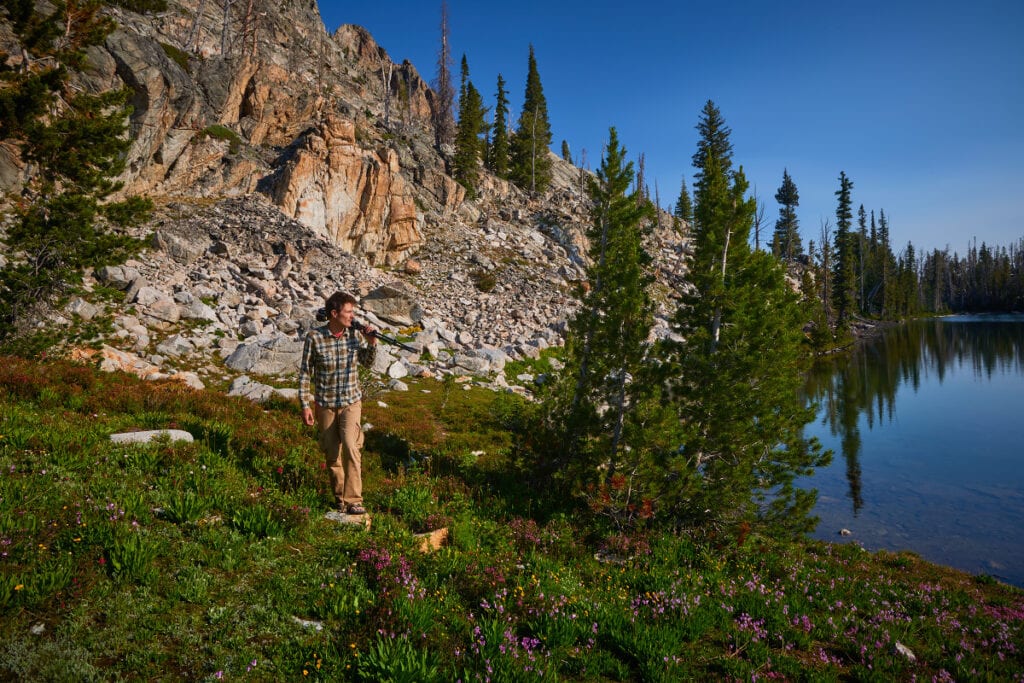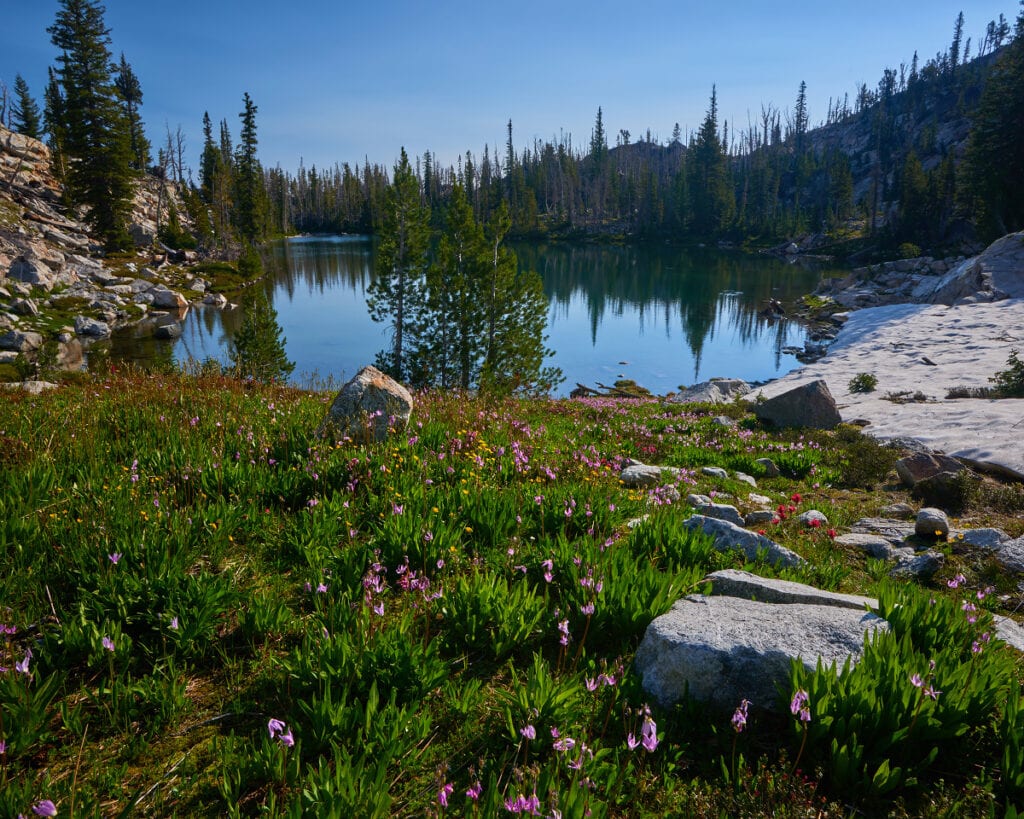 Best Camera For Landscape Photography | Conclusion
There's never been a more exciting time to be choosing a camera for landscape photography, but with so many options the decision can be a difficult one! The important thing to remember is that it's OK to make your final decision based on not just the body's spec sheet on paper, but also how it feels in your hands and how easy it is to operate in the field. Because it doesn't matter how many megapixels you have, or how sharp your lens is, if you miss the best light because you're digging through a menu trying to turn off your sensor stabilization, (true story!) …or trying to discern whether or not you've set focus correctly to capture adequate depth of field.
Whether you go for a high-end exotic camera or a budget-friendly option, the key factor in creating the best imagery will be your own skills and your own creative vision!