Yellowstone Winter Photo Workshop
Join the ultimate winter wildlife photo safari in Yellowstone National Park. With 6 participants and 2 instructors on our own private snowcoach, everyone is guaranteed a window seat and quick access to their gear when animal sightings happen. We'll also focus on the breathtaking snowy landscapes and colorful hot springs. Lead instructor Juan Pons has over 18 years experience running Yellowstone photo workshops!
$6995 (Double Occupancy

50% Deposit
3 Students per Instructor
Max 6 Students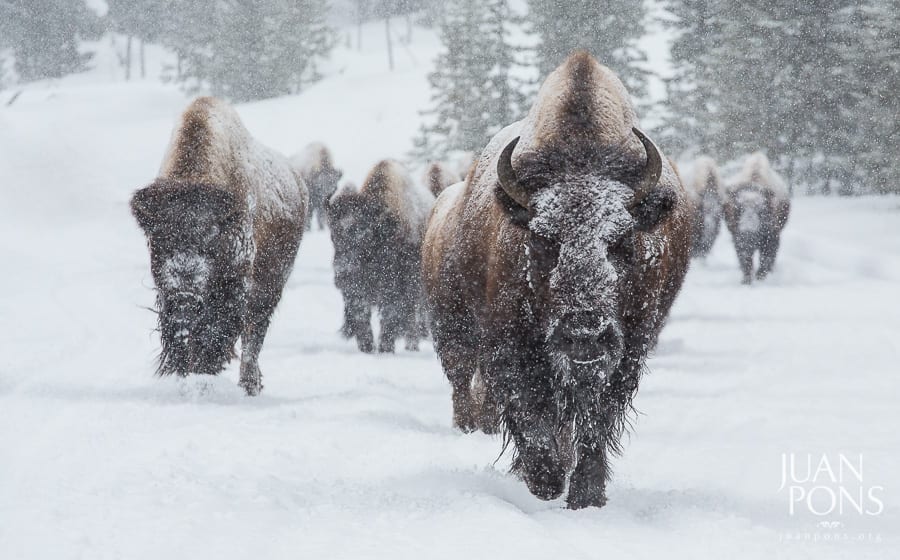 Highlights
Experience the Serengeti of North America with the largest concentration of free-roaming wildlife in the lower 48 states!  Winter is one of the best times to capture the wildlife and landscapes in Yellowstone.
Lead instructor Juan Pons has conducted photo workshops in Yellowstone for the past 16 years and knows the park extremely well. He understands animal behavior and how best to find the wildlife!
Transportation is provided in private snowcoach and SUV's where every participant gets their own door and window.  Workshop is capped at 6 participants and 2 instructors for plenty of individual attention.
The workshop is all-inclusive with lodging, meals, and ground transportation included.
You will learn lots of new photography skills while in the field along with post-processing and image critique sessions in the evening.
Itinerary
The exact itinerary will be kept flexible to account for the weather and current conditions in the park. We will optimize our time for the best possible photography. Since our dates at the Snow Lodge get assigned to us later in the year, there is a small chance the workshop dates may shift slightly. We will notify you ASAP if that is the case no later than March 2021.
Day 1 (Jan 26):  Arrive at Bozeman, MT (BZN) Airport no later than 2PM. We will pick up participants from the airport and transfer to hotel in Gardiner. We'll meet together for a mandatory orientation session, review the latest wildlife reports and discuss our final itinerary.
Days 2-3 (Jan 27-28):  We will focus on the Mammoth and Lamar Valley sides of the park on these days, photographing both landscapes and wildlife.  This is also the best area of the park to find wolves!  We will photograph the Mammoth thermal features both at sunset and at night. With 2 SUV's, we will be stopping all along the way for wildlife and landscape photos.
Day 4 (Jan 29):  Today we travel via private snow coach along the Madison River looking for wildlife and scenic photo ops. Most snowcoach tours will pack 14+ people into one vehicle, but we will be comfortable with only 6 workshop participants. This way we have plenty of room for gear, warm clothes, and quick exit/entry for our photo ops. Scenic viewpoints abound and we'll end the day with sunset at Old Faithful.  We'll stay out after dark for some night photography too!
Day 5 (Jan 30):  We continue our journey via private snowcoach deep into the interior of Yellowstone, visiting West Thumb Geyser and Hayden Valley.  Overnight at Old Faithful.
Day 6 (Jan 31):  Today we travel back to Mammoth via private snowcoach and visit the Grand Canyon of the Yellowstone along the way. Expect lots of stops for wildlife and landscape photos!  Overnight in Gardiner.
Day 7 (Feb 1):  Today we travel back through Lamar Valley stopping at different photo ops alongs the way.  Lunch in Cook City and then return to Mammoth via Lamar.  We'll end the day with an evening session and image presentations.  Overnight in Gardiner.
Day 8 (Feb 2):  Travel to Bozeman airport for departures.  All departures should be after 11AM.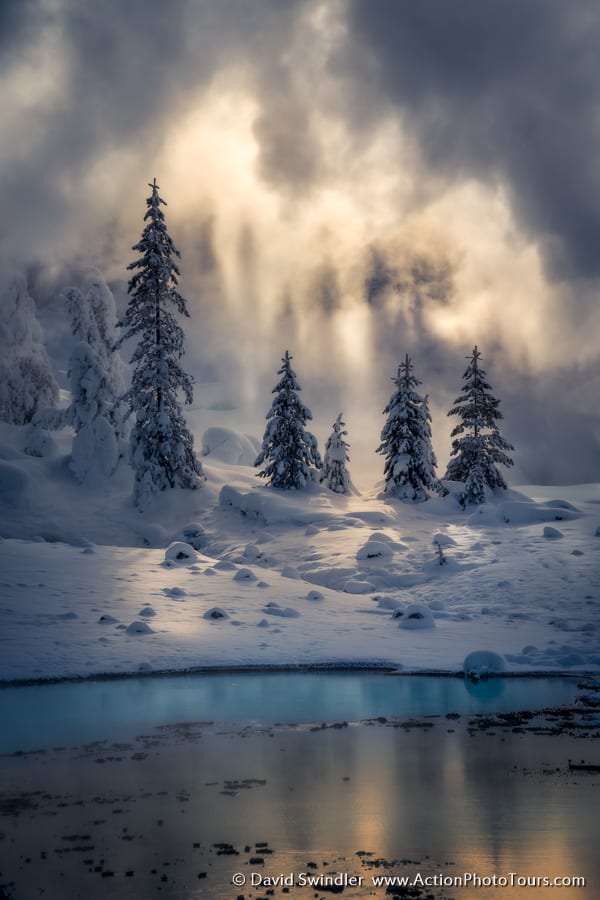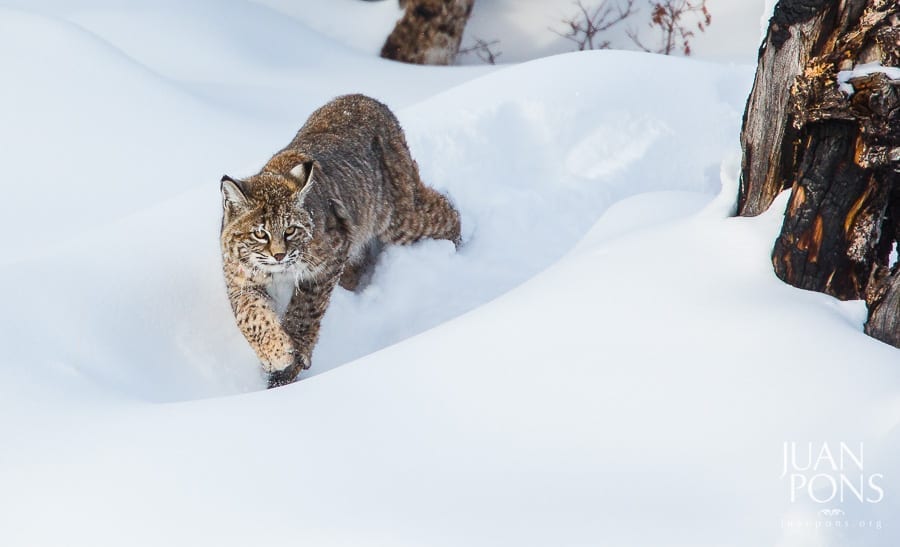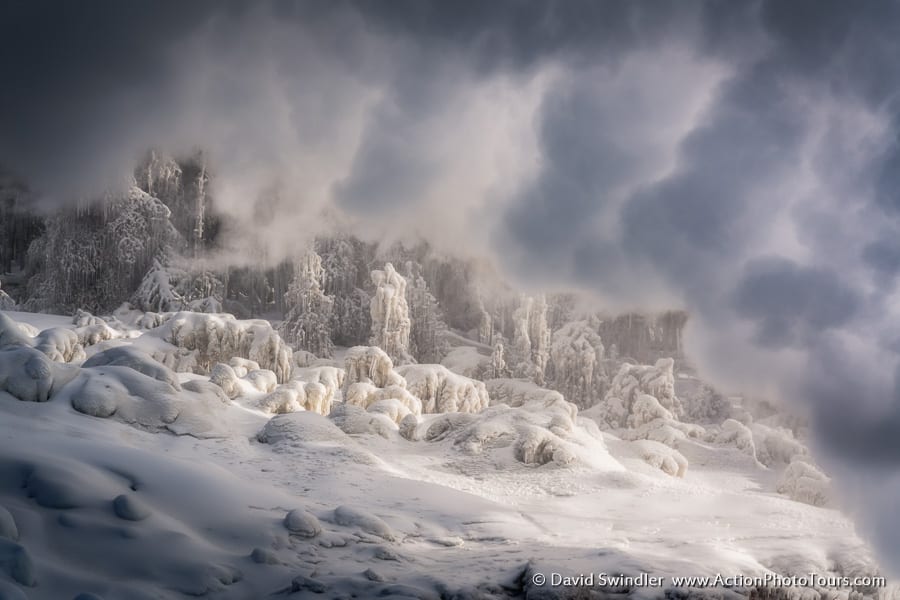 What to Expect
Our workshops are pretty intense - you should not expect a leisurely vacation.  Our goal is to capture the best images possible during our time together and this means starting well before dawn and ending after sunset.  However, we will usually take a longer lunch break to rest and recuperate.
This workshop is unique with a very small group and 3:1 participant to instructor ratio! We want EVERY participant to have their own door and window out of the vehicle.  This is essential when speed is of the essence for either shooting or exiting the vehicle to get the shot. We also want to ensure you have plenty of room for your gear and warm clothing.  Compare that to your typical Yellowstone workshop where you have one instructor and up to 14 participants in a single van with no operable windows!  Rest assured you will have the best vantage points at all times without being held back by a large group or overcrowded vehicle/snow-coach.
Expert wildlife and landscape photographer Juan Pons has led Yellowstone workshops for the past 18 years. He knows the park intimately and will ensure we get to the best spots and find the wildlife. Instructor David Swindler will be joining him and both pros will be on hand throughout the workshop to teach you new skills and ensure you get the best photos!
After you register, we'll be emailing you detailed information on how to book your flights along with checklists for clothing and gear to bring.  We will continue to stay in touch as we get closer to ensure you are setup for success before you even arrive.
Temperatures will be very cold in Yellowstone in January but this is also what makes the photography so good this time of year with frost-lined trees, foggy meadows, and snowy landscapes!  We will make sure you have the right gear to comfortably photograph in these frigid conditions.
Pricing
$6995/person + Tax
Single rooms are available for an additional fee of $995
Trip Includes:
7 Nights Hotel Lodging in Gardiner and Old Faithful.
All Meals and Snacks.
All Ground Transportation to/from Bozeman Airport
SUV and Private Snow-Coach Transportation
All Permits and Park Fees.
In-Field Photography Instruction
Post-processing and Image Critique
Trip Does NOT Include:
Transportation to/from your home to Bozeman, MT.
Alcoholic Beverages.
When you complete the checkout process, you will be given the option to either pay the full amount or put down a 50% deposit.  If you pay the deposit, the remaining amount will be charged Oct 26, 2022 to the credit card we have on file.  See the full Terms and Conditions.
We are an authorized permittee of the National Park Service.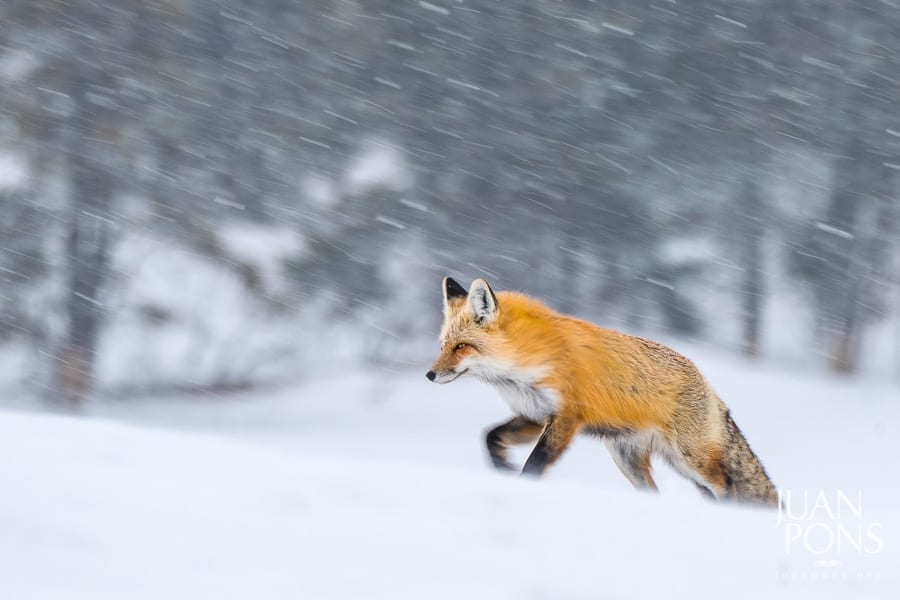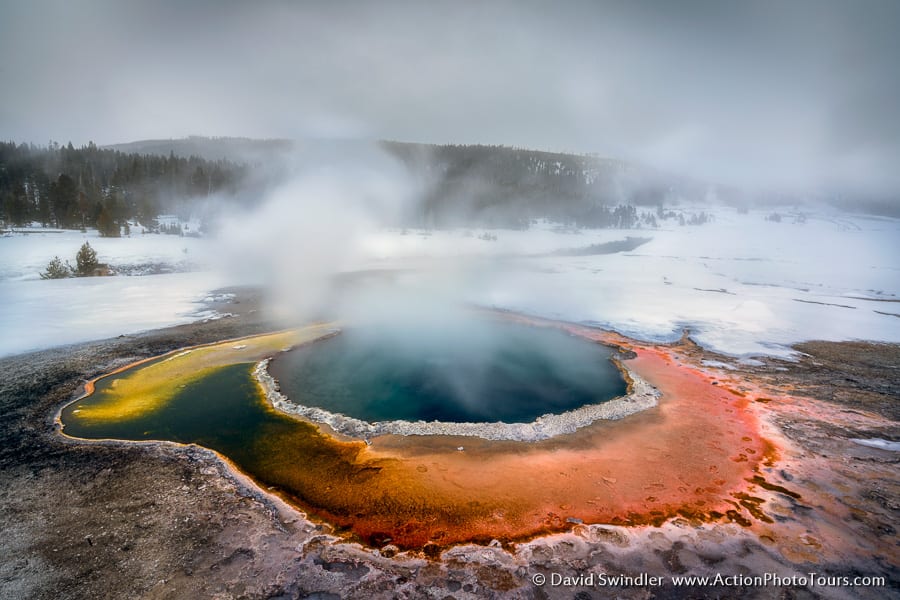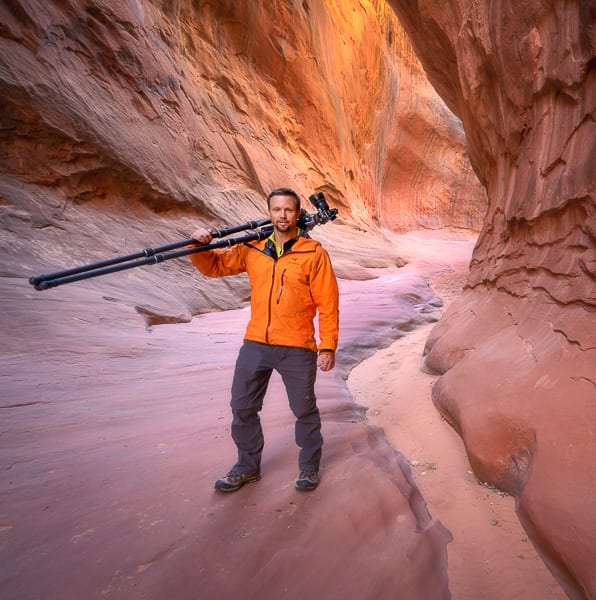 David Swindler
David Swindler is an award-winning landscape and wildlife photographer.  Among others, he has been recognized by Sony World Photography Awards, International Landscape Photographer of the Year, and National Geographic.  He received a degree in chemical engineering and worked in the semiconductor industry specializing in optics and photolithography. In 2014, he left his day job to follow his true passion. He has traveled to some of the most remote regions of the world and has extensive experience photographing a wide variety of subjects and conditions. He finds great satisfaction in helping others learn photography, especially in the wild desert environment near his home in Kanab, UT.  David is an expert in night photography and loves to get out and shoot the starry night skies. Catch a glimpse of David's work in the slideshow, and follow the links below to see more!
Gallery    Awards and Media Coverage
Having guided photo tours for years, David is very familiar with many different types of cameras.  He is a master with light and composition. But most importantly, his dedication to his clients is what really sets him apart!   Just read what others are saying here: Trip Advisor.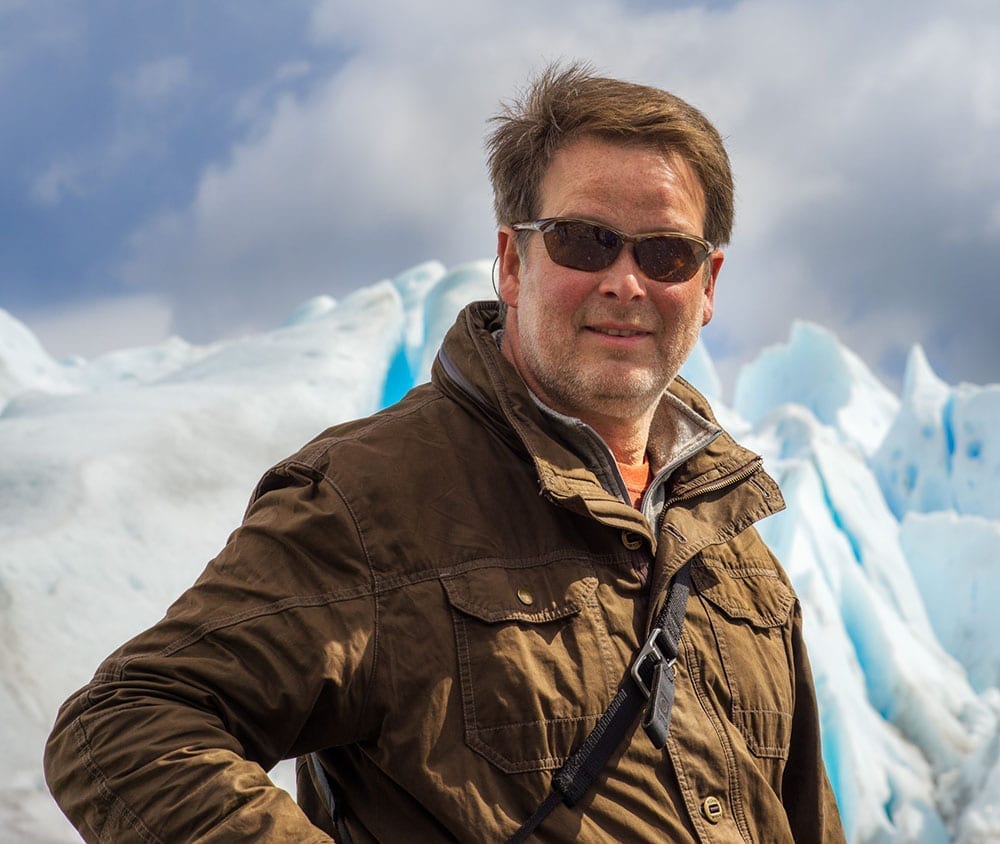 Juan Pons
Born and raised in San Juan, Puerto Rico, Juan is a nature and wildlife photographer, whose passion is photographing our worlds magnificent wildlife and natural features. Juan is a strong supporter of wildlife and natural habitat conservation and is a member of several conservation organizations. Though private individuals purchase photos directly from him, Juan donates his images to non-profit organizations with nature and wildlife preservation missions. Juan never ceases to be amazed by the natural subjects he photographs and hopes that sharing his photographs will inspire others to appreciate and respect natural life.
With more than 30 years experience in photography, Juan has also become a recognized expert in Wildlife Photography, Lightroom and on maximizing the capabilities of DSLRs when shooting video.
Juan travels extensively capturing nature's beauty, and has been teaching photography out in the field and the classroom for more than 18 years. Listen to an interview with Juan on The Candid Frame Podcast.
Juan's work has been featured on numerous publications, including: Sierra Magazine, Nature Conservancy, Audubon Magazine, American Photo, Audubon North Carolina, Wildlife in North Carolina, The Independent, and many others.
Juan has been the founder of numerous popular photography podcasts and most recently started a new YouTube channel features all things photography.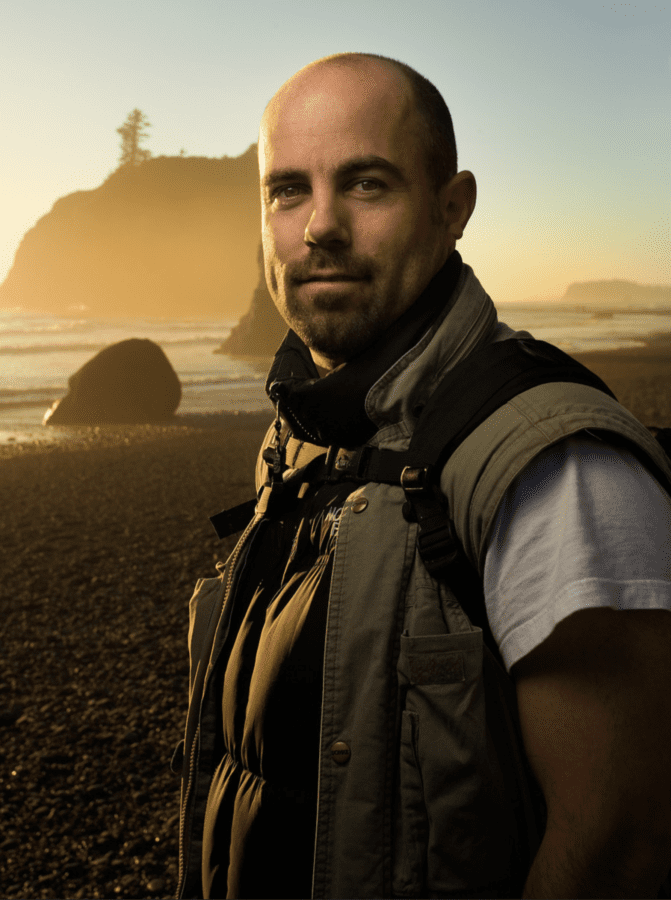 Kevin McNeal
Kevin McNeal is a Washington-State photographer who is passionate about photographing grand landscapes that reflect the most unique places on earth. Capturing moments of magic light and transferring this to print is the ultimate goal. His images hold a combination of perseverance, patience, and dedication to capture landscapes in fresh ways. The stories of how these images are rendered come across in the feelings the images convey. He has traveled all over North America, shooting diverse landscapes and finding remote places with the hope that we can convey to the public that this earth is worth caring for. His award winning images can be seen in galleries and showings across the United States.  He was recently invited to the Art Wolfe Art Gallery for the Environmental Photography Invitational. Kevin was the grand winner of the Landscape category for the Natures Best Magazine and was selected for the Smithsonian National Museum of History in Washington D.C..  He is a regular contributor to publications like Outdoor Photographer.
Artist's Statement
"I believe that the Earth shares secrets with us that only can be discovered by trying to understand our position on this planet. We are never fully intimate with the planet but are given brief moments that make our souls want more. These glimpses of nature's power are fleeting and never the same twice. I also believe it is important to share with those who want it. The treasures that await us given the patience that is out there. What I try to do is bring some of that magic to my images to share with the rest of the world. Each of my images tells a story that everyone can relate to in some way whether it is success, fear, or challenging oneself to overcome obstacles
Kevin's portfolio can be found at www.kevinmcnealphotography.com.