Rifugios in the Dolomites Photo Workshop
Sept 6-13, 2023 - Sold Out
Sept 14-21, 2023 - Sold Out
Experience the jagged mountain peaks, serene lakes, breathtaking vistas, charming villages and dark night skies of the Northern Italian Dolomites on this 8 day photo adventure!  We will be staying overnight in the mountains in alpine huts called Rifugios which means epic views and photos ops right outside the door!  Dates are timed for dark skies and we'll be going out to photograph the Milky Way whenever possible.
5 Students per Instructor

Max of 10 Students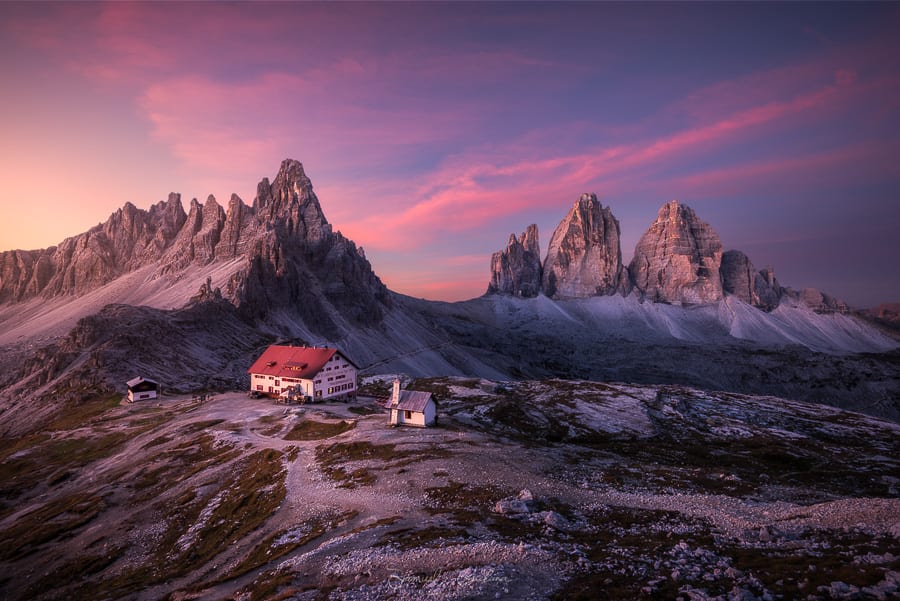 Highlights
The Dolomites cover more than 300,000 acres in Northern Italy.  The jagged, rocky peaks and charming mountain villages make it a true photographer's paradise.
Overnight lodging will be provided in the high mountain Rifugios where we'll have quick access to the best photo locations and amazing views.
We will spend 8 days photographing the famous peaks and hidden gems of this vast area.  Each night will be spent in a different location allowing us the take advantage of the best conditions.
Dates are timed for dark skies. We will be going out to photograph the Milky Way when skies are clear!
Learn many new photography skills from professional photographers.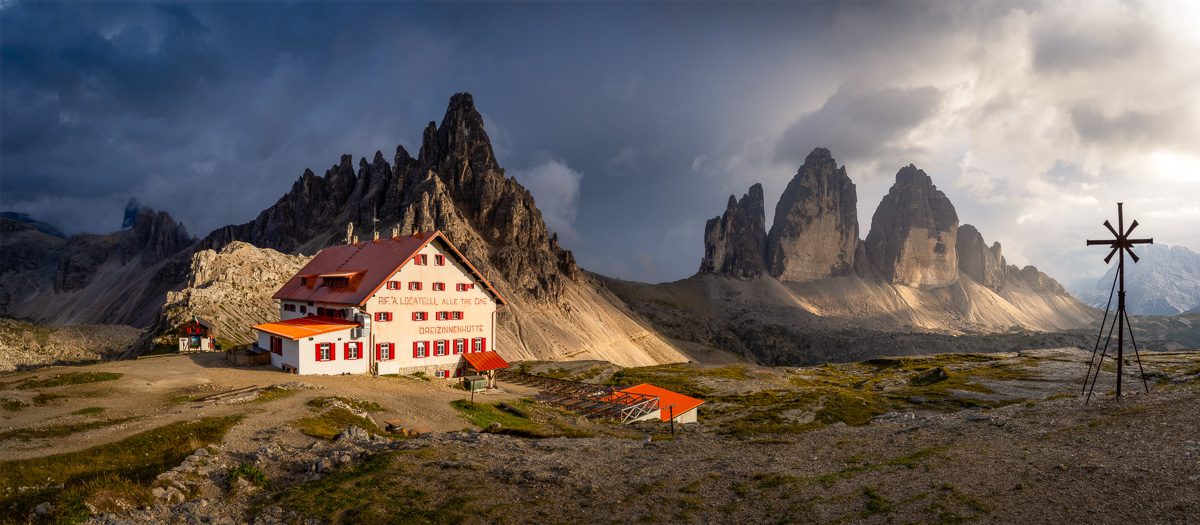 Itinerary
After you signing up, you will receive more detailed info along with all the information you'll need to plan your travel. The itinerary below is only an example of what you may expect and can change based on conditions, weather, and rifugio availability.
Day 1: After a rendezvous at the airport, we head into the heart of the Dolomites, and check into our guest house.  We hold a short orientation session over lunch, and then venture out to photograph one of the classic churches in the area. The church is bathed in warm light as the last rays kiss the rugged mountains.  After sunset, we grab dinner before heading back to the guesthouse. With clear skies tonight, we go back out to shoot some nightscapes with the Milky Way!
Day 2:  We are up early to capture sunrise at the same church.  The scene will be backlit, allowing for beautiful soft hues and colors.  After breakfast, we check out of our hotel, and head for the next valley, where we will have lunch, check into our Rifugio and do an image review and post-processing session. We pack up our gear for a short sunset hike at a dramatic viewpoint. The clouds cooperate and we get some incredible shots!
Day 3:  We are up early once again to capture the ridge at sunrise.  The sun will rise behind the peaks, and we hope for some good color in the sky.  After breakfast, we pack our bags and continue our journey to a famous mountain pass.  We check into our Rifugio and take a much needed afternoon rest break before heading out for sunset.  The skies are clear tonight, so we opt to stay out for Milky Way!
Day 4:  After sunrise and breakfast, we begin our journey up a long winding road to one of the most epic mountains in the Dolomites, stopping along the way for photo ops.  We will spend the next 3 days exploring these imposing peaks, staying at a different Rifugio each night.  After lunch, we will head out for sunset at one of the nearby peaks.  If the sky is clear, we will stay out for Milky Way.
Day 5:  After sunrise and breakfast, we take our time hiking to the next Rifugio, photographing along the way.  We enjoy lunch and an afternoon rest break before heading out for sunset at a nearby saddle with beautiful leading lines.  The sun will set behind the peaks, and the scene will be backlit. If skies are clear, we will stay out for some night photography.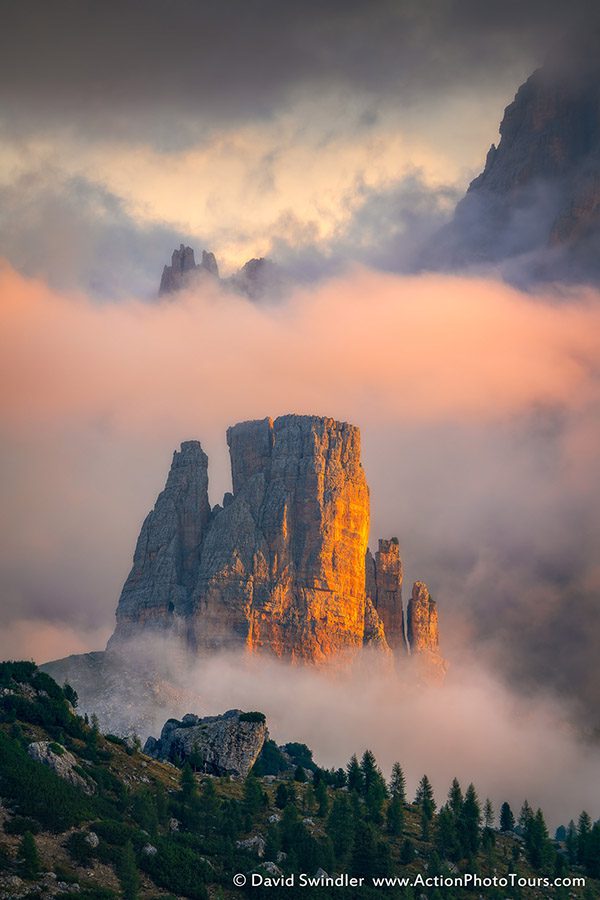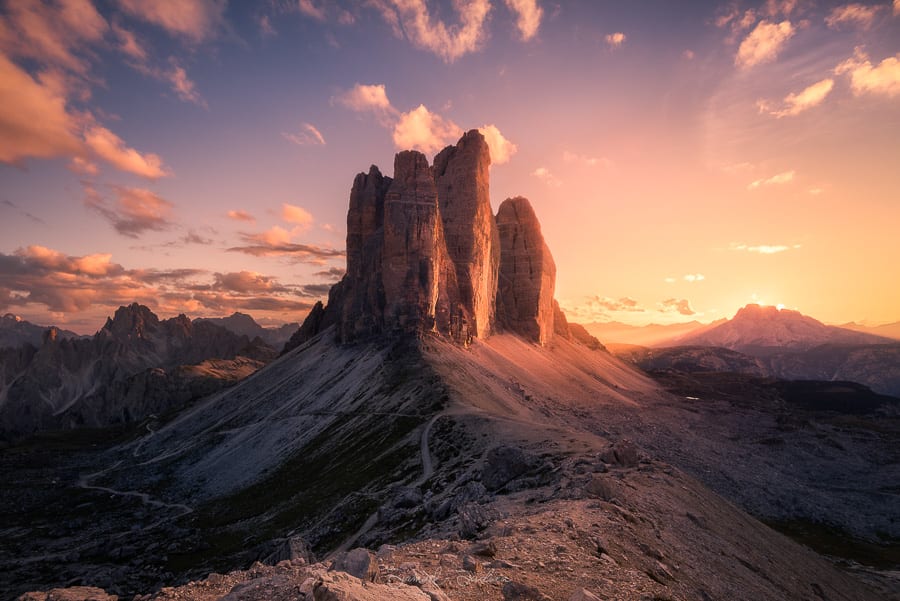 Itinerary
Day 6:  After shooting sunrise at the saddle, we pack our bags and begin a 1 hour hike to the next hut.  We will spend our last night here with an incredible view of several famous peaks.  If winds are calm, the lakes in the area provide stunning reflections.  After lunch and a rest break, we head out to shoot sunset.  If skies are clear, we will stay out for Milky Way.  This location perfectly epitomizes the Dolomites in all their glory, and is definitely one of the highlights of the trip.
Day 7:  After a sunrise shoot, we pack our bags and begin the journey south to our last location.  After checking into our hotel and having lunch, we head out for sunset at a gorgeous lake in the area surrounded by towering peaks.  We return to town for our final dinner together and get a good night's sleep.
Day 8: It's hard to believe our adventure has come to an end so soon! After our final sunrise shoot, and a hearty breakfast, we pack our bags and head for the airport.

Logistics
This workshop is rated Moderate for physical activity.  We aren't planning any long hikes, but due to the rough, uneven terrain, and high altitudes, you need to be in good health with an above average level of fitness. Make sure you are comfortable hiking 2-3 miles with your camera gear and overnight essentials.
The accommodations will be rustic, with the majority of our nights spent in Rifugios (alpine mountain huts).  The sleeping arrangements will vary from Rifugio to Rifugio but they will be mostly shared dormitory style rooms of different sizes. In many locations, we will be leaving our suitcases in the van and carrying only the essentials with us as we trek to and from locations.
After registering, you will receive a confirmation email.  About 6-8 months prior to the start of the workshop you will receive the details needed to book your airline tickets as well as gear lists so you can prepare for our adventure!
We highly recommend that each participant purchase their own travel and health insurance to cover anything unexpected. We have partnered with Squaremouth, a website that allows you to compare policies from multiple providers.  If you choose not to purchase travel insurance, we will require you sign a waiver saying you are liable for any additional costs and expenses you may incur.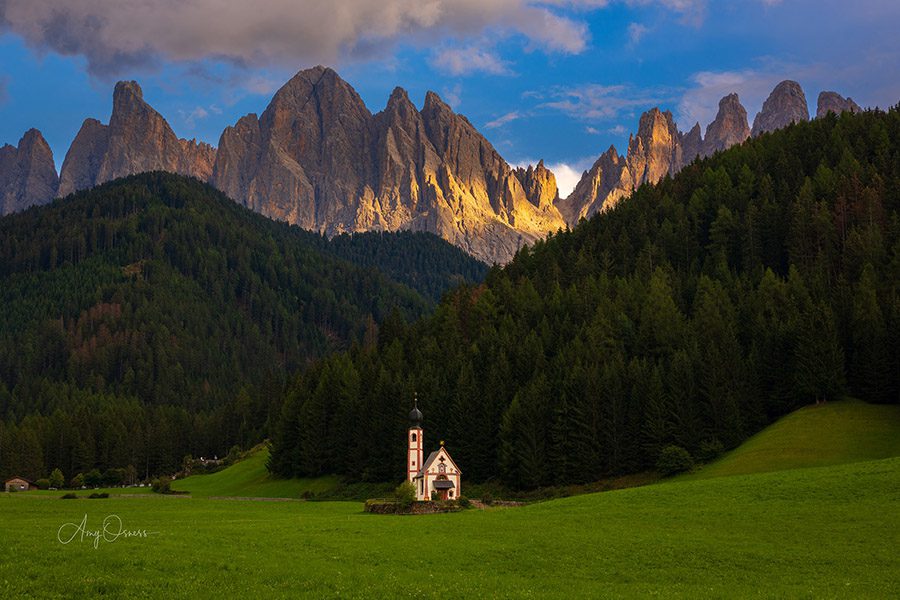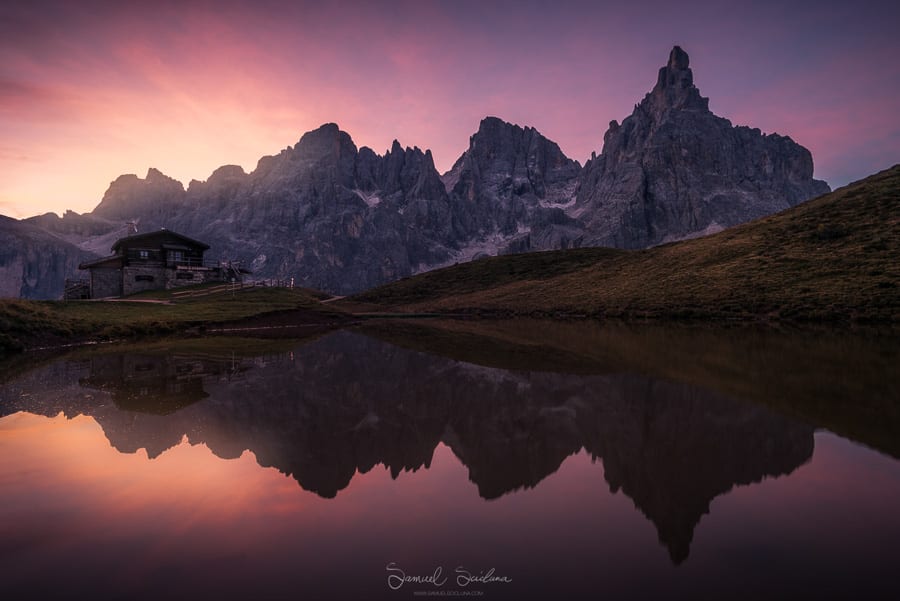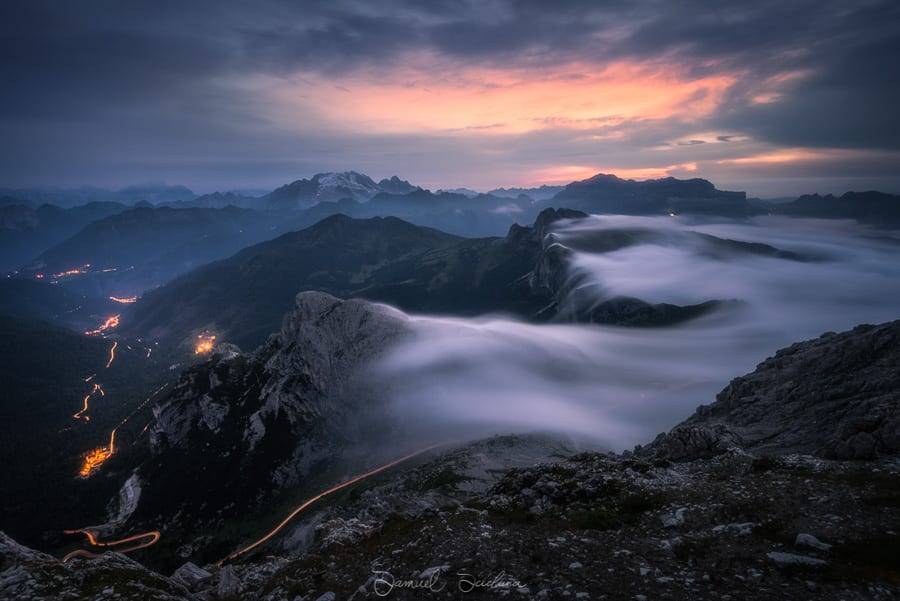 Pricing
$4500/ Person + Tax
Trip Includes:
7 nights lodging in mountain huts.  Breakfast is included at most accommodations.
All ground transportation throughout the workshop.
Airport pickup and drop-off.
Cable car/ski lift fees
In-field photography instruction
Post-processing and image critique
Trip Does NOT Include:
Flights to and from your home.
Lunch, dinner, snacks and water
Alcohol and beverages
When you complete the checkout process, you will be given the option to either pay the full amount or put down a 50% deposit.  If you pay the deposit, the remaining amount will be charged 90 days prior to the credit card we have on file.  Since this workshop is an international collaboration, we are not able to offer the 10% loyalty discount.  See the full Terms and Conditions.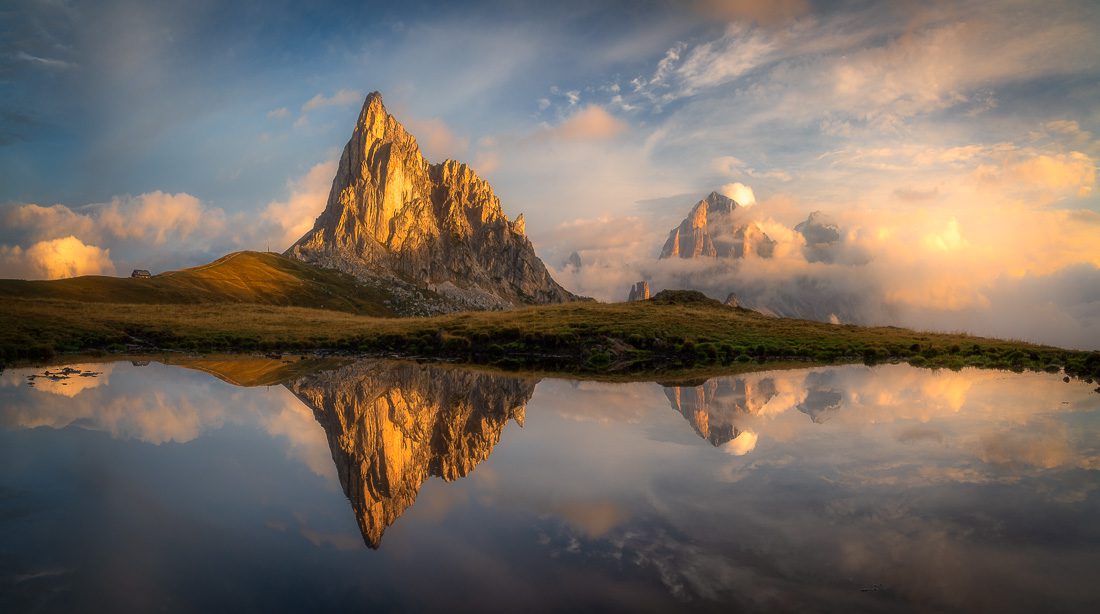 Logistics
Recommended Camera Gear
Digital SLR or mirrorless camera body.
Remote shutter release.
Wide angle lens in the 16-35mm range (prefer f/2.8 or faster for night photos).
Mid-range zoom lens in the range of 24-100mm.
Long telephoto zoom lens in the 70-200 or 100-400mm range.
Tripod and L-bracket for your camera.
Circular polarizers and ND filters will come in handy.  If you like shooting with grads, bring them along.
Backpack to carry your camera gear with room for two nights of "essentials" (clothing, toiletries).
Extra batteries, memory cards, and cleaning supplies.
Laptop if you wish to backup your photos or follow along during the post-processing instruction. If you bring a laptop, you will have to hike with it as we don't recommend leaving it in the van.
Personal Gear List
Waterproof and windproof shell.
Waterproof pants
Insulated jacket
Warm fleece layers
Thermal underlayers
Sturdy footwear and long pants.
Casual clothing for dinners and lunches
Headlamp
Sunscreen, Sunglasses, Sun Hat.
Water bottle.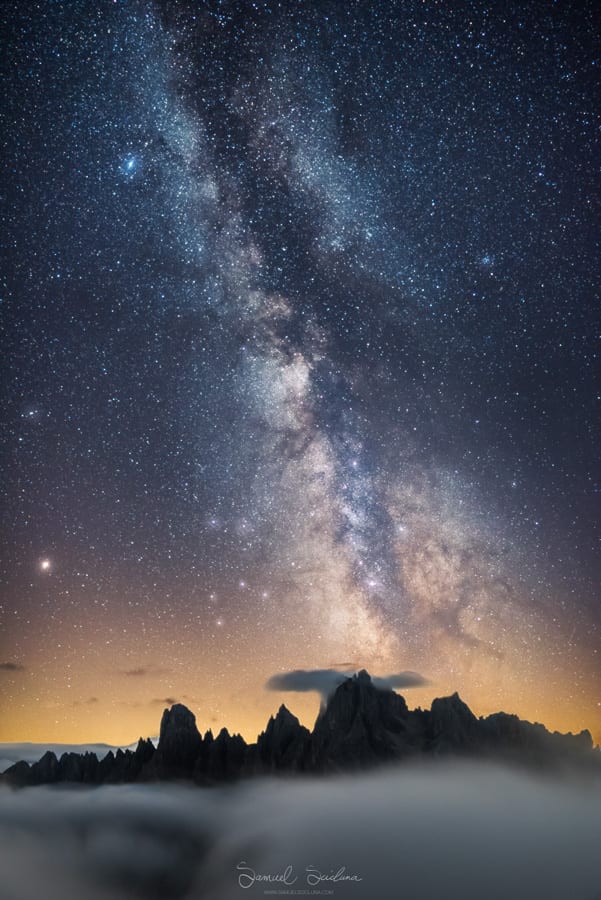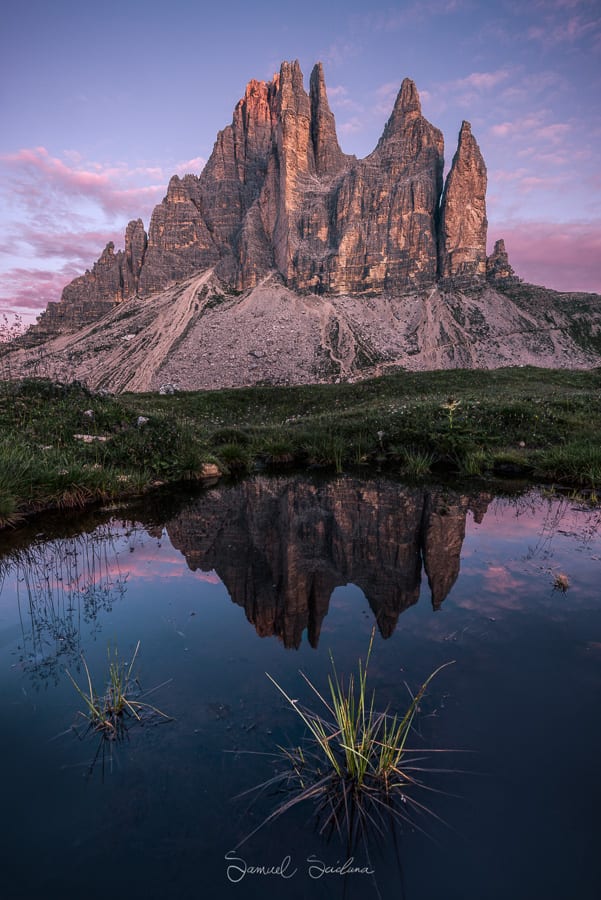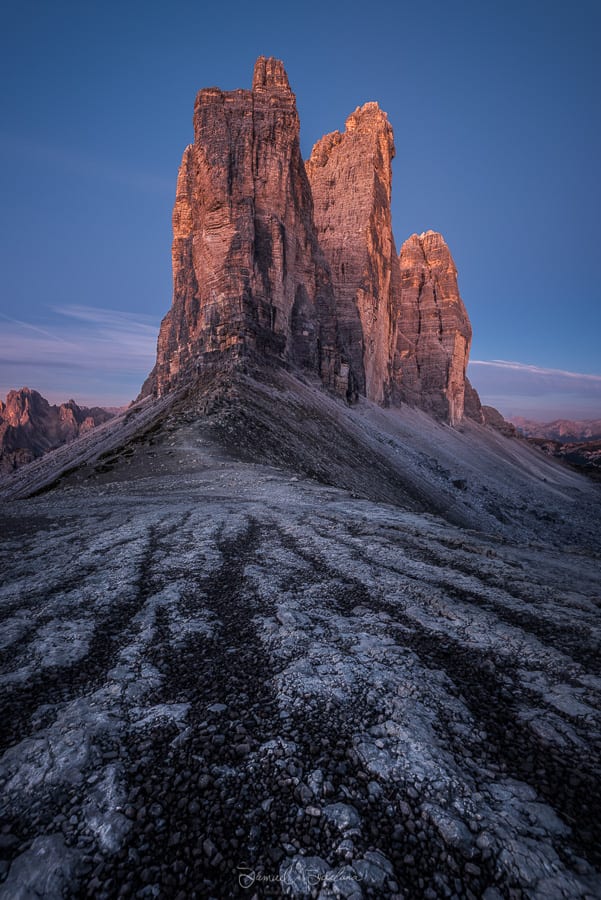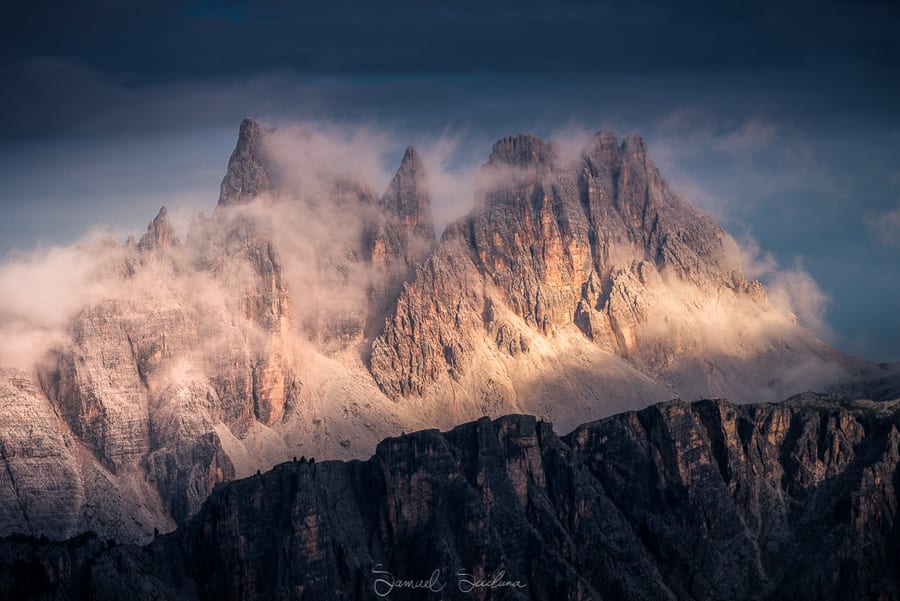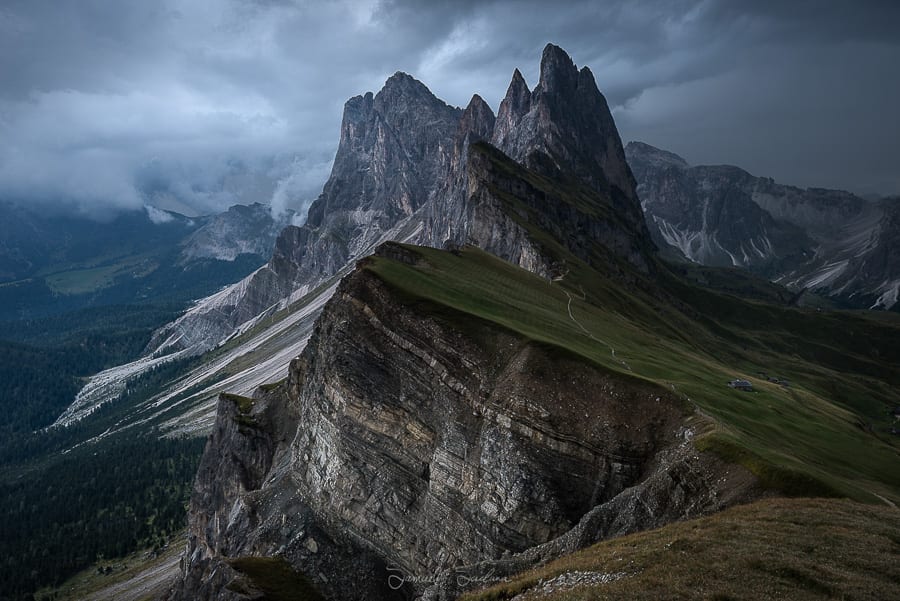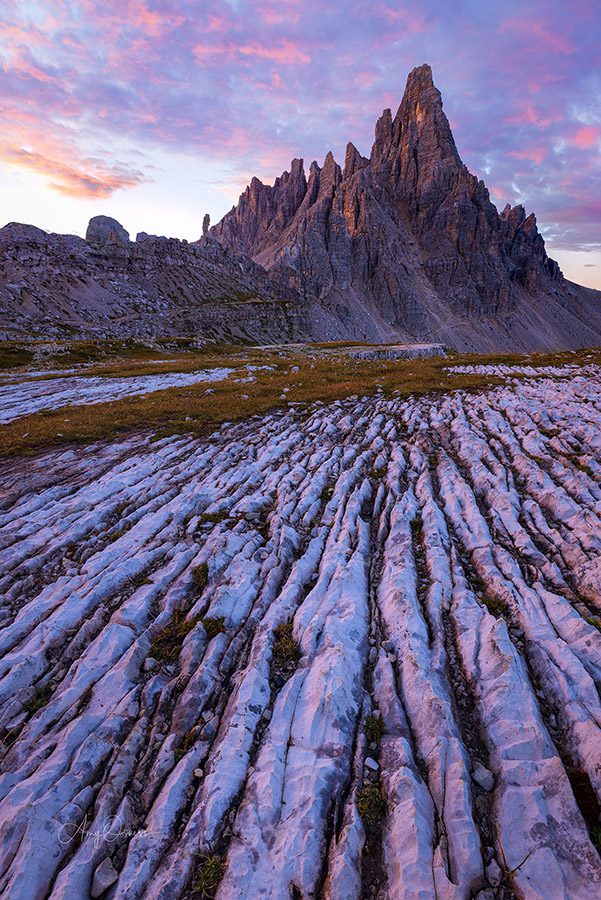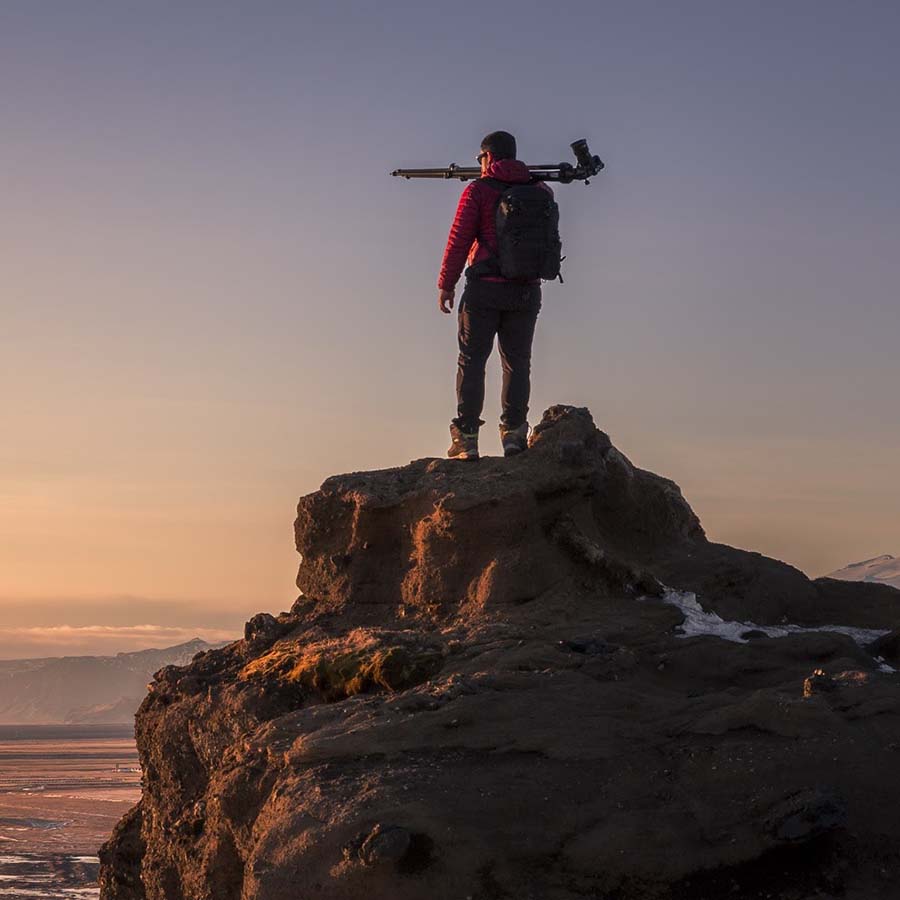 Samuel Scicluna
Growing up on the island of Malta, Samuel has always felt a special bond with the sea, and this is where his passion for photography began.
In 2014, Samuel went on an expedition to Mount Etna and later that year also climbed Monte Rosa.  Spending time in the mountains  sparked an interest in landscape photography, and he found himself longing for ethereal vistas and majestic mountains.
Through his extensive travels, Samuel has  expanded his portfolio to include cityscapes and astrophotography.
Samuel loves the outdoors, and spends his free time camping, hiking, climbing, and exploring new locations.
See more of Sam's work at his Website.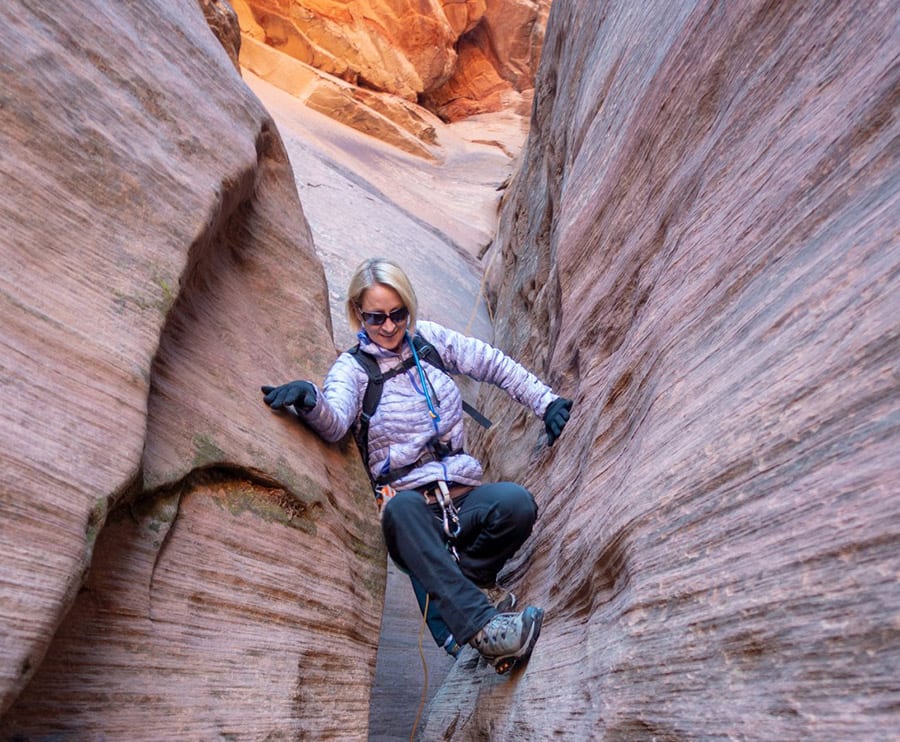 From an early age, Amy knew she had a wandering spirit. Her desire for adventure and passion for nature, stayed with her into adulthood, prompting her to pursue photography as an expressive art form.
The moments captured by Amy's camera are far removed from the "point and click" variety. She often spends hours and even days scouting possible shoot locations.
Amy loves exploring and photographing all the natural wonders that surround her hometown of St. George, Utah.