Arctic Landscapes and Wildlife
Sept 26-30 & Oct 5-9, 2022
Designed to accompany our Polar Bear Photo Workshop, this 5-day adventure will take you deep into the remote Arctic Environment where we'll photograph wildlife, fall colors, Northern Lights, and stunning mountain landscapes!  The trip is limited to 6 participants and 2 instructors and is rated Moderate for physical intensity. The workshop fee includes all transportation, hotels, food, and photo guiding.
$3195 All-Inclusive

50% Deposit
3 Students per Instructor
Max 6 Students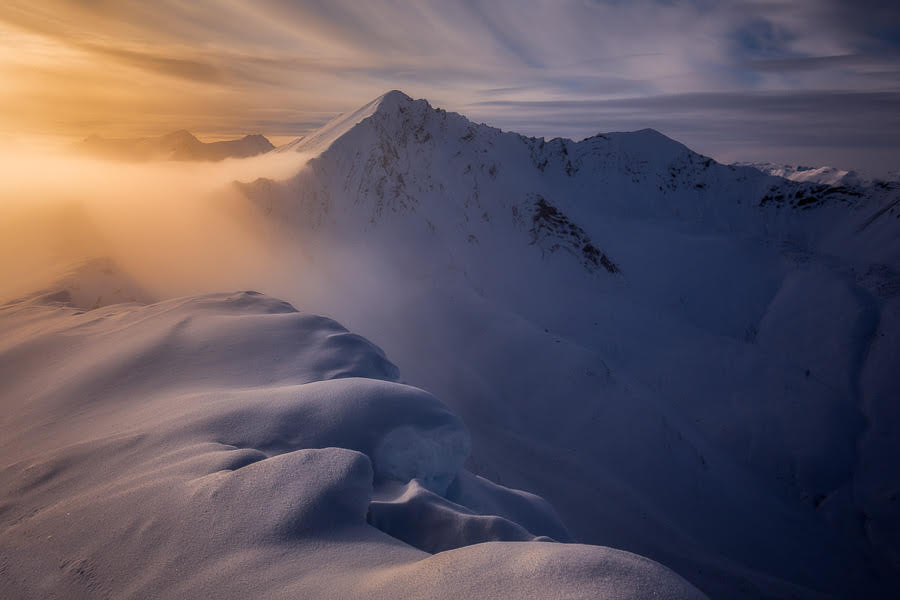 Highlights
Venture high above the Arctic Circle on this 5-day adventure where we will encounter some of the best wildlife and landscapes of the far north.
Wildlife species include musk oxen, red fox, caribou, dall sheep, and much more!
Immerse yourself in the grandeaur of the mighty Brooks Range, surrounded by high mountain peaks.
We hope to find everything from fall colors to dancing aurora borealis in the skies above us. We'll cover lots of ground and have many different photo ops planned.
This workshop is designed to accompany our Polar Bears Photo Workshop and is all-inclusive with lodging, meals, and transportation included. The trip is rated Moderate for physical difficulty.
With only 6 participants and 2 instructors, we'll ensure everyone gets individual attention, a window seat, and easy access to their gear.
Itinerary
Due to the unpredictability of weather in the high arctic, the itinerary below is subject to change.  We will optimize our time to give you the best possible photography experience.
Day 1:  Depart at 8AM from Fairbanks, AK to begin our long journey to the north. We photograph the fall colors and rivers along the way, stopping whenever we have good wildlife sightings! We break for lunch at the Arctic Circle and do some short hikes to some nice viewpoints. At sunset, we photograph the ice floes along an impressive river and then check into our hotel for the night. With cloudy conditions, we do some post-processing training together in the cabin.
Day 2:  After a hearty breakfast from our gracious host, we set out early to capture first light on the mountainous landscape before continuing up and over the mighty Brooks Range. Along the way, we stop to photograph dall sheep and caribou!  As we descend the North Slope, the landscape gradually flattens out and we find several herds of musk oxen to photograph. Close to sunset we get some wonderful warm tones on the landscapes and wildlife. We check in for the night at our accommodations near the Arctic Ocean.
Day 3:  We are up early and begin our return journey towards Fairbanks, stopping for wildlife and landscape photos all along the way!  With clear conditions tonight, we venture out after dinner and watch for the aurora borealis.  The aurora start to get active around 10PM and we stay out photographing until almost 2AM.
Day 4:  Today we decide to sleep in since we were out so late the night before.  We load up the vehicles after breakfast and finish the long journey back to Fairbanks with many more wildlife and landscape photo ops along the way!  Once in Fairbanks, we enjoy our final group dinner at one of the nicest restaurants in town and reminisce on the wonderful experiences we shared together.
Day 5: Transfer to Polar Bears Photo Workshop or return home.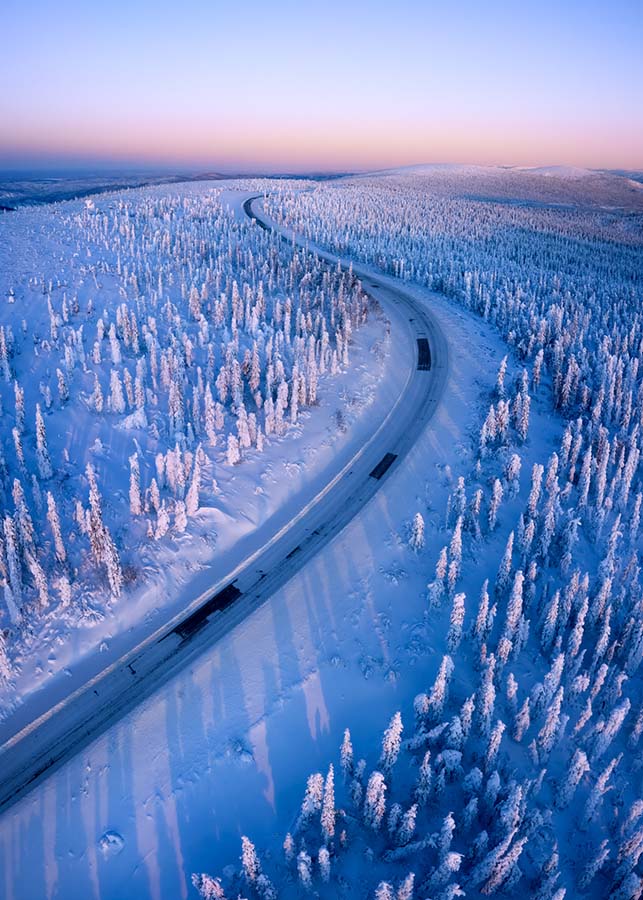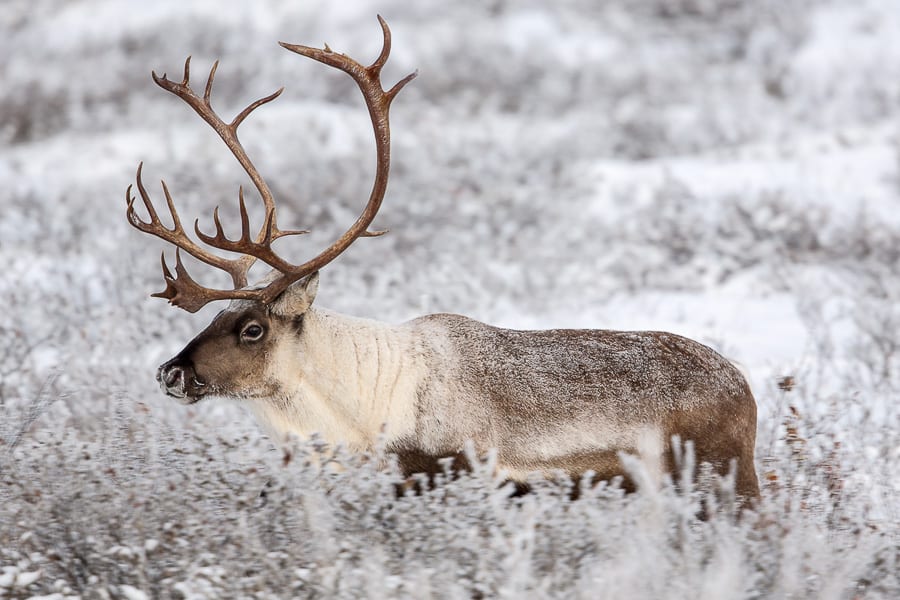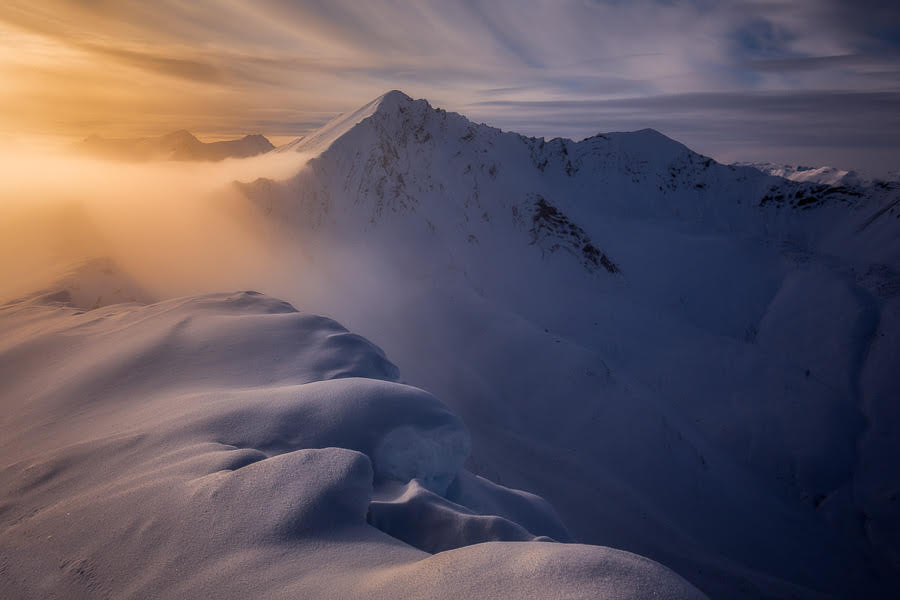 What to Expect
Alaska experts David Swindler & Juan Pons have spent a lot of time photographing the Arctic and know how to get you the best shots! Due to climate change, the weather can be highly variable. We can have warmer temps and beautiful fall colors, or cold temps with an early snow blanketing the landscape.  No matter what happens, we'll ensure you get the best shots as per the conditions. Temperatures can range from 5°F to as high as 40°F.
The trip difficulty is rated as Moderate since we will be doing some short hikes from the vehicles over rough terrain.  We won't be doing any more than 1-2 miles per day. You should be comfortable carrying your own photo gear
We expect to encounter lots of wildlife during our journey. We've been able to photograph musk oxen and caribou every year we've been there.  Other species such as moose, red foxes, grizzly bear, dall sheep, otters, swans, snowy owls, ptarmigan, etc can occasionally be seen. We will be stopping along the way for wildlife and landscape shots. Having 2 camera bodies will keep you from having to change lenses all the time.
With 2 vehicles and 2 instructors, every participant will have a window seat and quick access to their gear.  This is really important since we need to respond quickly when we spot wildlife.
If skies are clear in the evening, we'll be watching for the Northern Lights.  If we see them, we'll be out photographing!  Being this far north, we can often see the aurora even with low Kp activity.
After you register, we'll be emailing you detailed information on how to book your flights along with checklists for clothing and gear to bring.  We will continue to stay in touch as we get closer to ensure you are setup for success!
Logistics
This trip is designed as an extension to our Polar Bears Photo Workshop and you must be booked on Alaska Fall in order to sign up for one of the extension.  We will be departing at 8AM from Fairbanks on Sept 26th or Oct 5th.  This trip will be venturing into some very remote parts of the high arctic.  We will have satellite communication devices in the event of an emergency since there is little to no cell signal.
There is always a chance that adverse weather will make it unsafe to drive the Dalton Highway. If that were to happen, our itinerary could be delayed or modified.  Situations like this are beyond our control and this is why we highly recommend Travel Insurance. We have partnered with Squaremouth, a website that allows you to compare policies from multiple providers to choose the best one for you.
For meals, we will be stopping at restaurants and dining areas whenever possible.  But many of the areas we visit will be so remote that no such facilities exist.  In those cases, we will have food available in the vehicles for us to eat.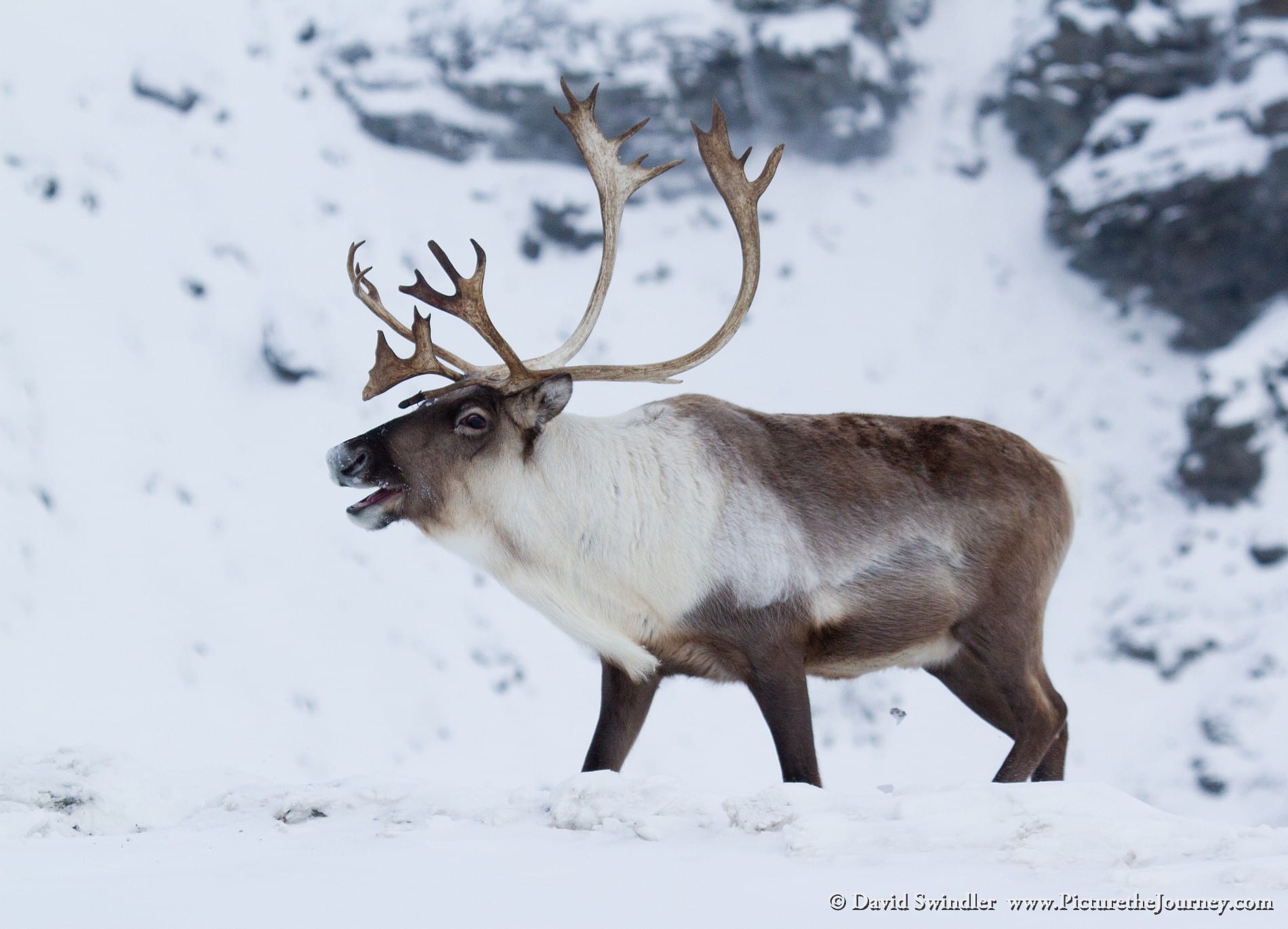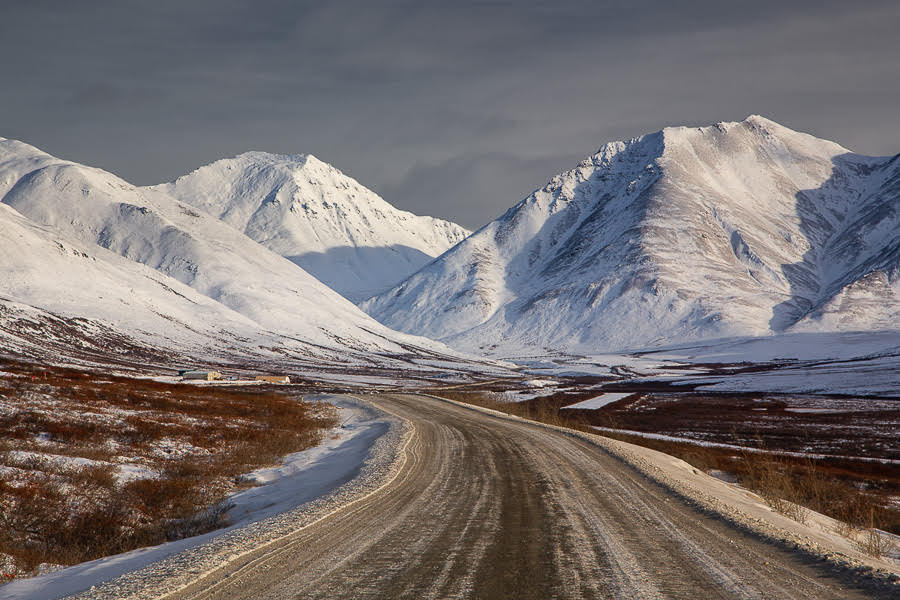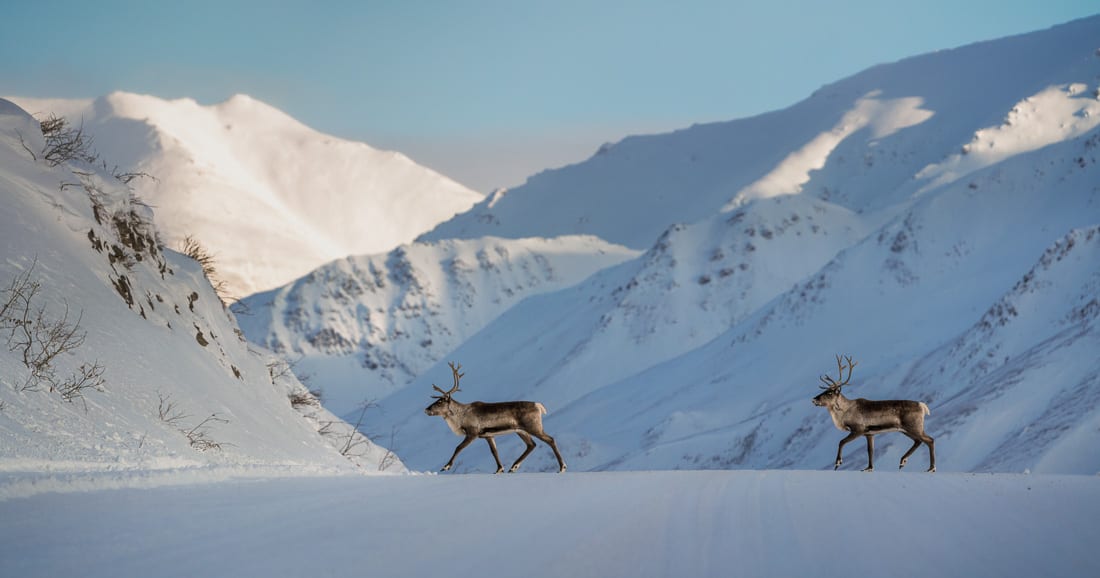 Pricing
$3195/person + Tax
Trip Includes:
4 nights single-occupancy lodging
All meals and snacks.
All ground transportation in comfortable SUVs. Every participant gets a door and a window.
In-Field photography instruction
Post-processing and image critique
Trip Does NOT Include:
Transportation to/from your home to Fairbanks, AK.
Alcoholic Beverages.
Hotel charges if we must spend additional nights in the arctic due to inclement weather.
When you complete the checkout process, you will be given the option to either pay the full amount or put down a 50% deposit.  If you pay the deposit, the remaining amount will be charged 90 days prior to departure.  See the full Terms and Conditions.
We are an authorized permittee of the Alaska National Wildlife Refuge.
Recommended Camera Gear
Sturdy tripod and ballhead
Digital SLR or Mirrorless Camera Body.
Fast wide angle lens in the 14-35mm range. We recommend a lens that is f/2.8 or faster for night photography.
Mid-range zoom lens in the range of 24-100mm.
Telephoto lenses will come in handy for landscape compression and wildlife encounters.
Circular polarizer filters and 3-stop ND filters for your lenses.  If you like shooting with grads, bring them along.  Very dark ND's can be useful for creating long exposures.
Extra batteries, memory cards, and cleaning supplies.
Remote cord for your camera.
Cover for your camera/lens to protect against high winds and precipitation.
Camera backpack you can use while hiking.
Drone camera for aerial photography (optional).
Laptop if you wish to backup your photos or follow along during the post-processing instruction.
Personal Gear List
Lots of warm clothes!  We will email you a recommended list with many more details.
Warm, waterproof boots.
Sunglasses
Thermos for hot beverages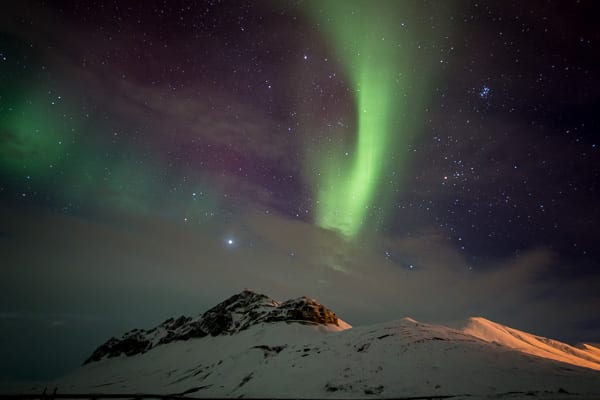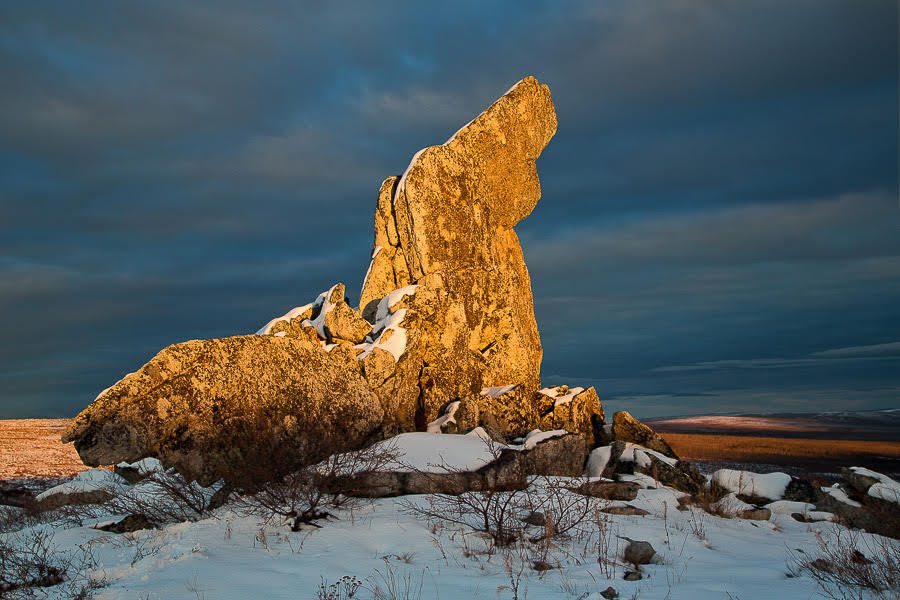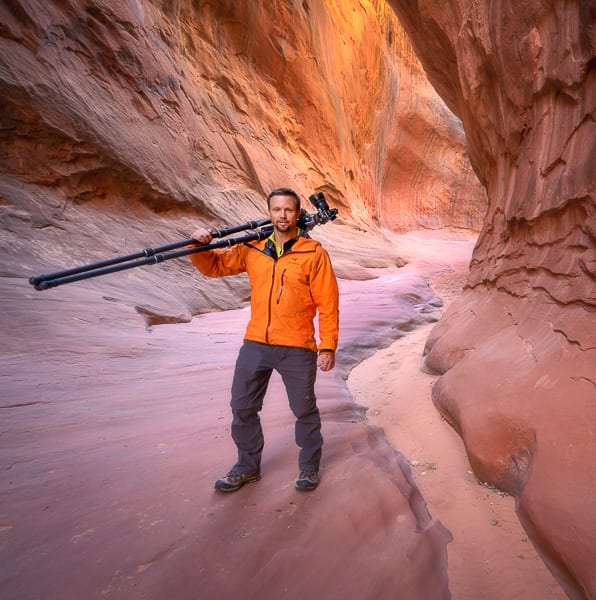 David Swindler
David Swindler is an award-winning landscape and wildlife photographer.  Among others, he has been recognized by Sony World Photography Awards, International Landscape Photographer of the Year, and National Geographic.  He received a degree in chemical engineering and worked in the semiconductor industry specializing in optics and photolithography. In 2014, he left his day job to follow his true passion. He has traveled to some of the most remote regions of the world and has extensive experience photographing a wide variety of subjects and conditions. He finds great satisfaction in helping others learn photography, especially in the wild desert environment near his home in Kanab, UT.  David is an expert in night photography and loves to get out and shoot the starry night skies. Catch a glimpse of David's work in the slideshow, and follow the links below to see more!
Gallery    Awards and Media Coverage
Having guided photo tours for years, David is very familiar with many different types of cameras.  He is a master with light and composition. But most importantly, his dedication to his clients is what really sets him apart!   Just read what others are saying here: Trip Advisor.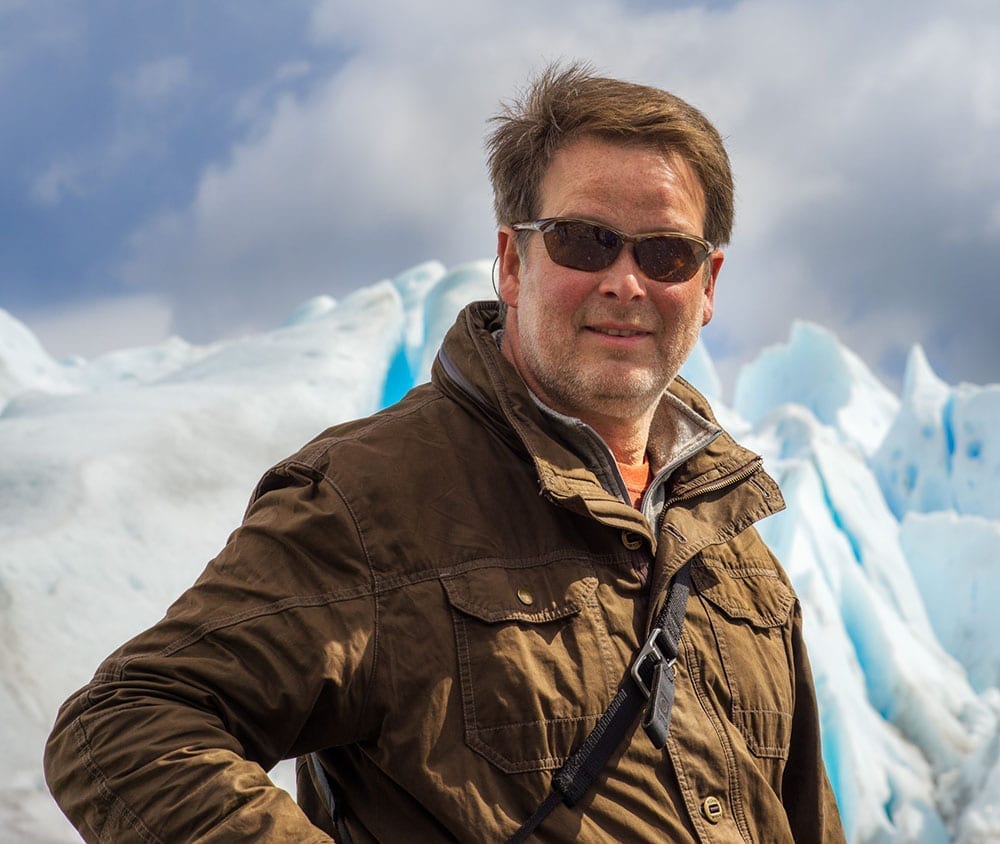 Juan Pons
Born and raised in San Juan, Puerto Rico, Juan is a nature and wildlife photographer, whose passion is photographing our worlds magnificent wildlife and natural features. Juan is a strong supporter of wildlife and natural habitat conservation and is a member of several conservation organizations. Though private individuals purchase photos directly from him, Juan donates his images to non-profit organizations with nature and wildlife preservation missions. Juan never ceases to be amazed by the natural subjects he photographs and hopes that sharing his photographs will inspire others to appreciate and respect natural life.
With more than 30 years experience in photography, Juan has also become a recognized expert in Wildlife Photography, Lightroom and on maximizing the capabilities of DSLRs when shooting video.
Juan travels extensively capturing nature's beauty, and has been teaching photography out in the field and the classroom for more than 18 years. Listen to an interview with Juan on The Candid Frame Podcast.
Juan's work has been featured on numerous publications, including: Sierra Magazine, Nature Conservancy, Audubon Magazine, American Photo, Audubon North Carolina, Wildlife in North Carolina, The Independent, and many others.
Juan has been the founder of numerous popular photography podcasts and most recently started a new YouTube channel features all things photography.