Wasatch Wildflowers Photo Workshop
Late July brings a breathtaking array of wildflowers to many of Northern Utah's most scenic destinations. Join resident photographer Johnny Adolphson on a 4-day journey into the mountains in search of the best blooms!  If you enjoy hiking, this workshop is for you with hikes of 7+ miles over potentially steep and rough terrain. We'll find all sorts of wildflowers with fields of lupine and paintbrush to yellow balsamroot and more!  Group size is capped at 5 participants.
Highlights
Photograph the awe-inspiring wildflower displays in the Uinta and Wasatch Mountains of Northern Utah.
Learn new photography skills and receive image critique from resident photographer Johnny Adolphson.  Johnny has photographed these areas for many years and knows all the best spots.
The itinerary is kept flexible to allow us to chase the best blooms and weather conditions.
This is a hiking intensive workshop with some 7+ mile hikes over steep mountainous terrain.  All participants must be in good physical condition with no mobility or balance issues.
Workshop is capped at 5 participants allowing for plenty of individual attention.
Transportation is provided so you don't have to worry about the rough roads.
Includes a final group lunch at one of the best restaurants in town!
Itinerary - July 27-30
In order to give our clients the best possible photography experience, we keep the itinerary flexible to account for wildflowers, weather conditions, and group interest. Please note that wildflowers can be fickle and sometimes come earlier or later than predicted. We reserve the right to change the itinerary and shooting locations accordingly.
Day 1 – July 27:  The workshop begins at 2:00PM. in Heber, UT. After a short orientation session, we load up the rig and head to the Wasatch Mountains, where we will hike to a pristine alpine meadow for sunset.  We will return to town around midnight.
Day 2 – July 28: We take the morning to catch up on some much needed rest.  After lunch, we head to the other side of the mountains to photograph the beautiful fields of wildflowers. We will do some moderate hiking today and hit several of our favorite spots.   For sunset, we hike to one of our favorite lakes and capture prime wildflowers along the banks.  Expect another late night return to town.
Day 3 – July 29:  After lunch, we head for the Uinta Mountains where we spend the afternoon exploring the alpine meadows.  We end our day with a sunset shoot over a pristine lake in the area.  Skies are clear, so we opt to stay out and shoot some Milky Way images.  We have so much fun shooting at night that we don't get back until after 2AM!
Day 4 – July 30: This is our last day together, and we begin with a group lunch at one of the nicest restaurants in town.  Afterward, we set out for a hike in the Wasatch Back with incredible views of majestic Mt. Timpanogos and endless fields of bright yellow flowers. It will be another late return to town, so we suggest securing hotel accommodations for the night.
Logistics
The trip will begin and end in Heber City, UT.  You will need your own transportation to get to Heber City.  We will provide transportation for all workshop outings since we may be going on some rough and muddy roads.
We did not include hotel stays in the workshop package to give you the flexibility to stay where you'd like.  We recommend you stay at the Holiday Inn Express in Heber City as that will be our central meeting place.  The workshop will conclude no later than 11PM on Sept 30 and we suggest staying the night in Heber.
This is a hiking intensive workshop with some 7+ mile hikes over steep mountainous terrain, at high altitude.  All participants must be in good physical condition with no mobility or balance issues.
Be sure to bring warm layers in case we get some nippy mornings in the high country.  See the gear list further down.
Drones are prohibited in any wilderness areas.  However, drones are legal in many of the places we visit.  If you have a drone, bring it along.  We just ask that you be cognizant of others and their enjoyment.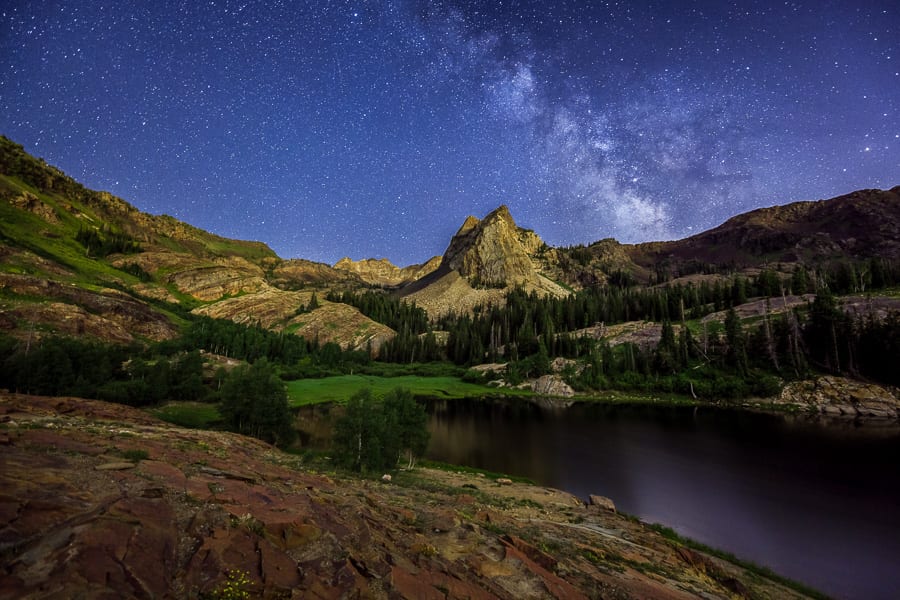 Pricing
$1495/person + Tax
Trip Includes:
4-Day Intensive Photo Workshop
All ground transportation and photography guiding during the trip.
Park entrance fees.
Final Group Lunch.
Trip Does NOT Include:
Transportation to/from your home to Heber Valley, UT.
Hotel Accommodations.
Alcoholic Beverages.
Meals and snacks with exception of the final group lunch.
Tips and Gratuities
When you complete the checkout process, you will be given the option to either pay the full amount or put down a 50% deposit.  If you pay the deposit, the remaining amount will be charged 90-days prior to arrival to the credit card we have on file.
Recommended Camera Gear
Sturdy tripod and ballhead
Digital SLR or Mirrorless Camera Body.
Wide angle lens (16-35mm is perfect).  For crop sensor, you'll want 10-22mm.
Mid-range zoom lens in the range of 24-100mm.
Telephoto lens in the range of 70-200mm.
Longer telephoto lenses than 200mm can come in handy for creating abstract images.
Circular polarizer filters are a must.  Bring any ND filters if you have them.
Extra batteries, memory cards, and cleaning supplies.
Remote cord for your camera. An intervalometer will be especially useful for doing long exposures at night.
Laptop if you wish to backup your photos.
We may be able to rent you gear if you don't have everything you need.
Personal Gear List
Sturdy hiking footwear, hiking socks, and long pants .
A rain jacket and several warm layers like a down coat or puff jacket since it can get cold in the mornings.
Warm gloves and hat. Snow is not uncommon this time of year.
Headlamp.
Sunscreen, Sunglasses, Hat.
Water bottle or hydration bladder.
Hiking poles if you like having them.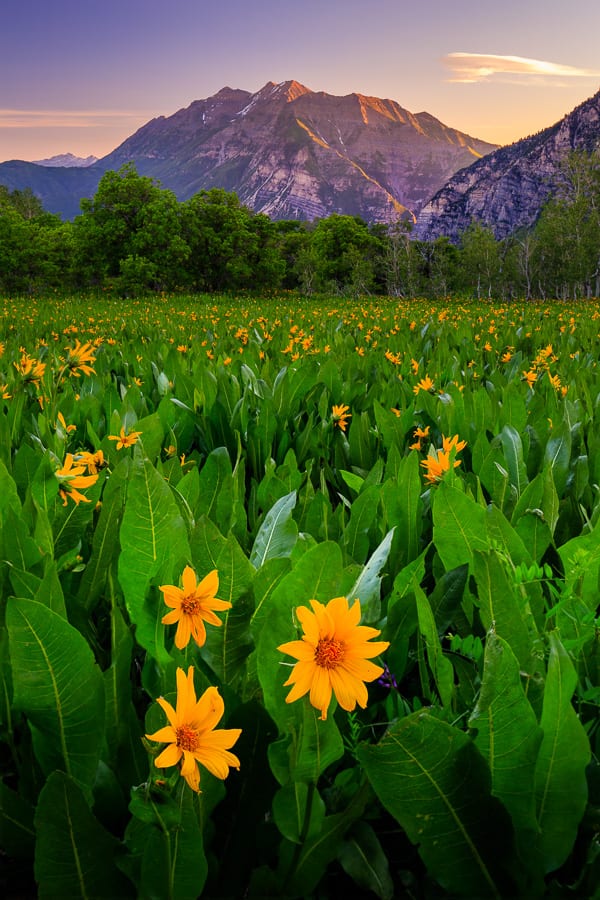 Johnny Adolphson
Johnny is a published landscape/fine art photographer living in Heber City, Utah.  His award winning art can be found on the walls of clinics, hospitals, airports, hotels, restaurants and private homes throughout Northern Utah. In addition to being a photography guide, Johnny spends the winter months working as a powder ski guide.  His years as a wildland firefighter show in his exceptional backcountry navigation and survival skills.
With landscape photography being Johnny's passion, he spends the majority of his free time exploring Utah's vast wilderness areas in search of hidden gems and new photo ops. Johnny is intimately familiar with the Wasatch and Uinta mountain ranges of Northern Utah as well as the the deserts of Southern Utah. Johnny loves to share his passion for photography with others.
See more of Johnny's work below and be sure to follow him on Instagram: