The Vanishing Grand Staircase Escalante
Venture deep into Utah's Grand Staircase Escalante and capture brilliant panoramic images of the Milky Way under some of the darkest skies in the country!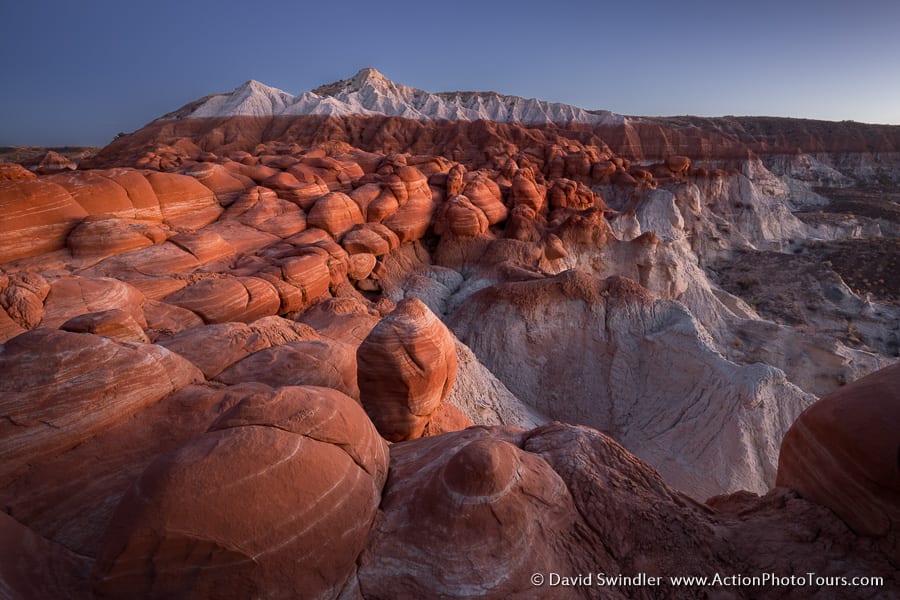 Highlights
April is one of the best months to photograph the desert southwest. Temperatures are moderate and the trees are sporting fresh green leaves.
The Milky Way is visible during the latter part of the night which allows us to create brilliant landscape images and panoramics.  You will learn both natural light and low-level lighting techniques for foreground enhancement.  We'll be shooting every night the skies are clear.
The Grand Staircase has been determined by ambient light measurements to be the darkest sky location in the lower 48 states!  You will photograph many iconic, yet hard to reach locations within the monument. Expect some rough 4x4 transportation and moderate hiking.
Post-processing and image critique sessions will be scheduled throughout the workshop to help make the most of your images.
The itinerary is kept flexible so we can chase the best weather conditions.
2 Instructors with a maximum of 8 students will ensure plenty of individual attention.
Itinerary
The itinerary is being kept flexible to allow us to chase the best conditions. If skies are clear, we'll focus on early morning Milky Way shooting. If storms and clouds are moving through, we'll spend more time photographing during the day. The itinerary below is just an example of what you can expect.
Day 1 (Thurs April 4):  Meet at 1 PM at the Best Western in Kanab for a mandatory introductory session.  We'll take a quick break and then head out for a sunset shoot.  We'll return to town for dinner and then head out at midnight for Alstrom Point to capture panoramics of the Milky Way over Lake Powell. We will likely get back around 5AM.
Day 2 (Fri April 5):  We start off with a mid-afternoon post-processing session and learn how to edit our Milky Way panos and then drive up to the town of Escalante to check into our hotel. Since clouds are looking good, we go out to shoot sunset and stay out after dark to light up some bizarre rock formations. Fortunately, the clouds clear later in the night revealing the Milky Way!
Day 4 (Sat April 6):  Today is our final post-processing session. In the afternoon, we venture out to a slot canyon or two and then hit one of our favorite spots; you will love this hole with a tree growing out the middle! Once we're done, we'll hike over to an iconic arch and capture the Milky Way rising above it.  Expect a very late arrival back in Escalante.
Day 5 (Sun April 7):  In case the skies didn't cooperate for night photography, we go out early this morning to shoot sunrise. Otherwise, we'll sleep in and meet up for our final group lunch and post-processing session.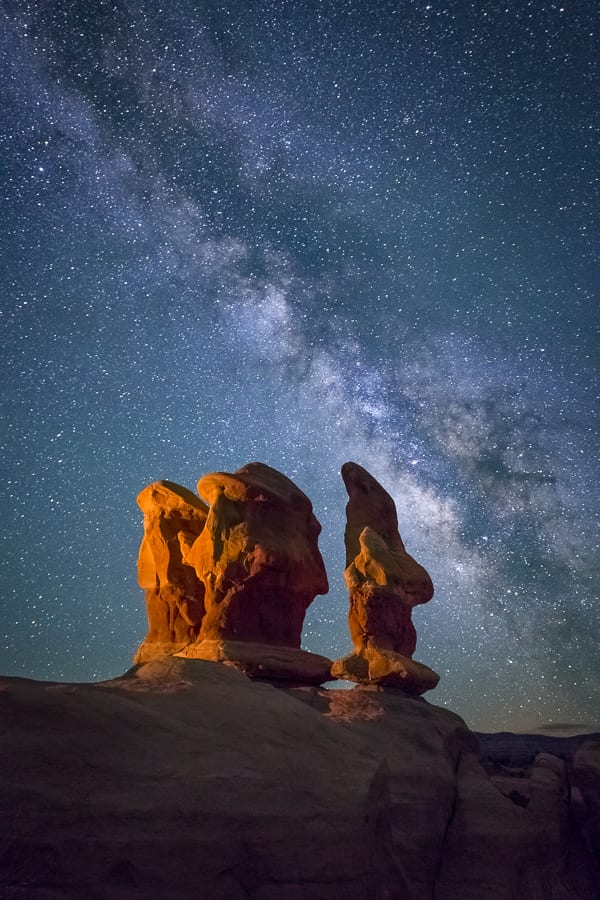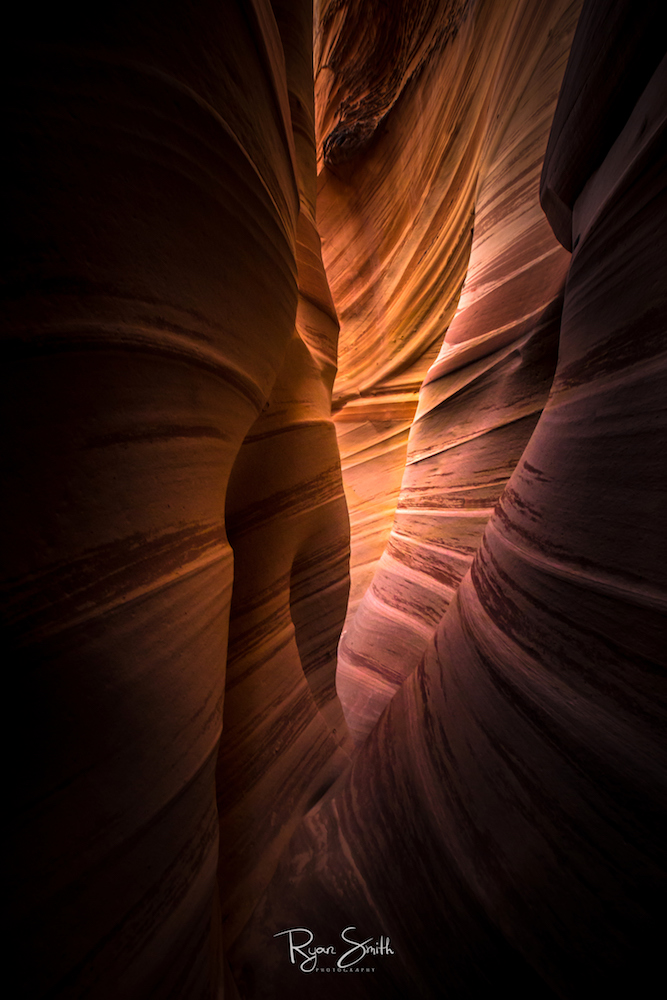 Logistics
Please arrive in Kanab, UT prior to 1PM on Thursday, April 4 for the orientation session at the Best Western Hotel. We didn't include hotel stays on this trip to allow you the flexibility of a lodging option of your choice.  If you book with the Best Western, you will get a 10% discount by calling them and mentioning our workshop. You will need lodging for the night of April 4th in Kanab.  For the nights of April 5 and 6, please make reservations in Escalante, UT.  We have a block of rooms reserved at the Circle-D Motel and they are offering a 10% discount to our clients.  We will finish the workshop mid-afternoon on April 7 so it's up to you if you want to stay in Escalante that night or head somewhere else.
Participants should have their own vehicle to get to Kanab.  All transportation during the workshop is included except we'll need you to follow us up to Escalante, UT in your own vehicle. This will allow you to get back to Vegas or SLC faster after the workshop and open up more options if you wish to extend your trip.
All participants on this trip should be in reasonably good physical condition.  We aren't planning any long hikes on this trip, but the uneven terrain, sand, and steep uphills can make short hikes seem much harder.  You should be comfortable walking around 2-4 miles per day.
We timed this workshop for optimal spring Milky Way photography. However, we can't control the weather and if skies are cloudy one day, we'll plan an outing to a different location and focus on sunrise/sunset photography. Don't worry - we'll make the best possible use of our time. Our job is to get you the most stunning photos and help you learn as much as possible!
The weather can vary quite a bit in spring. It could be temperate and sunny with cool nights.  Or it can be cold, windy, and rainy. You need to come prepared for the worst conditions. You'll need to bring warm layers to ensure you don't get cold photographing at night.  Please see the gear list further down.
Pricing
$1395/Person
Trip Includes:
All ground transportation and photography guiding during the trip.
Post-processing and image critique
Lighting equipment and fixtures for night photography.
Final Group Lunch.
Trip Does NOT Include:
Transportation to/from your home to Kanab, UT and from Kanab to Escalante, UT.
Hotel Accommodations.
Alcoholic Beverages.
Meals and snacks.
When you complete the checkout process, you will be given the option to either pay the full amount or put down a 50% deposit.  If you pay the deposit, the remaining amount will be charged 30-days prior to arrival to the credit card we have on file.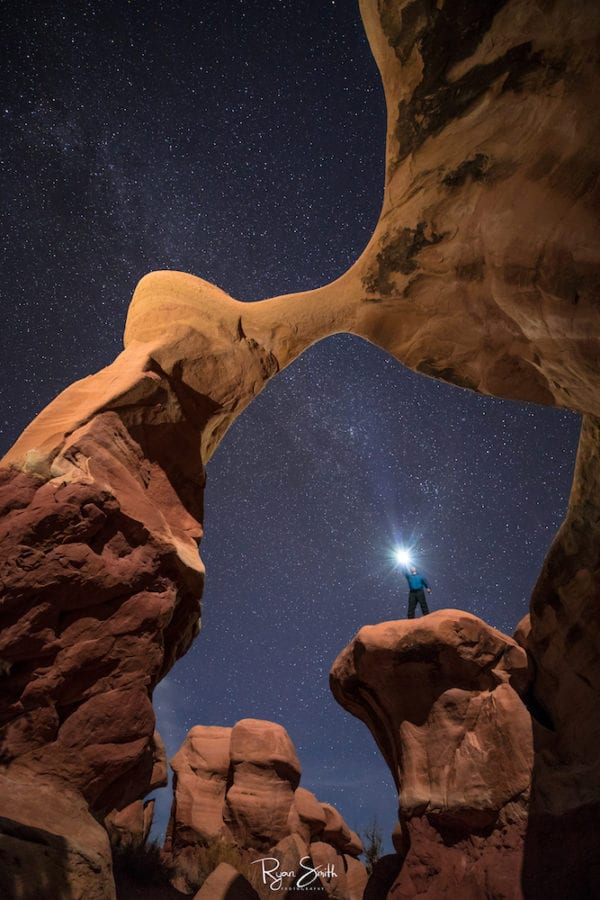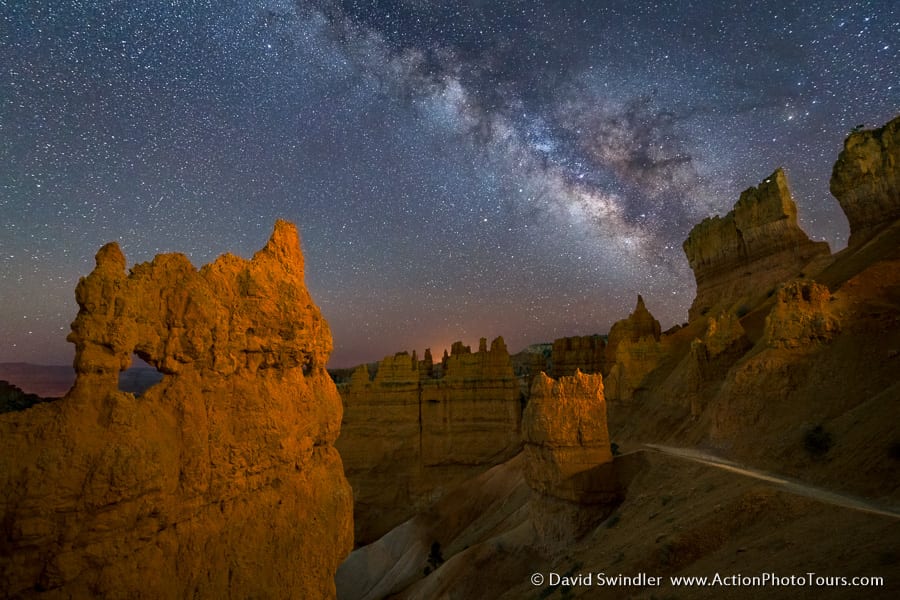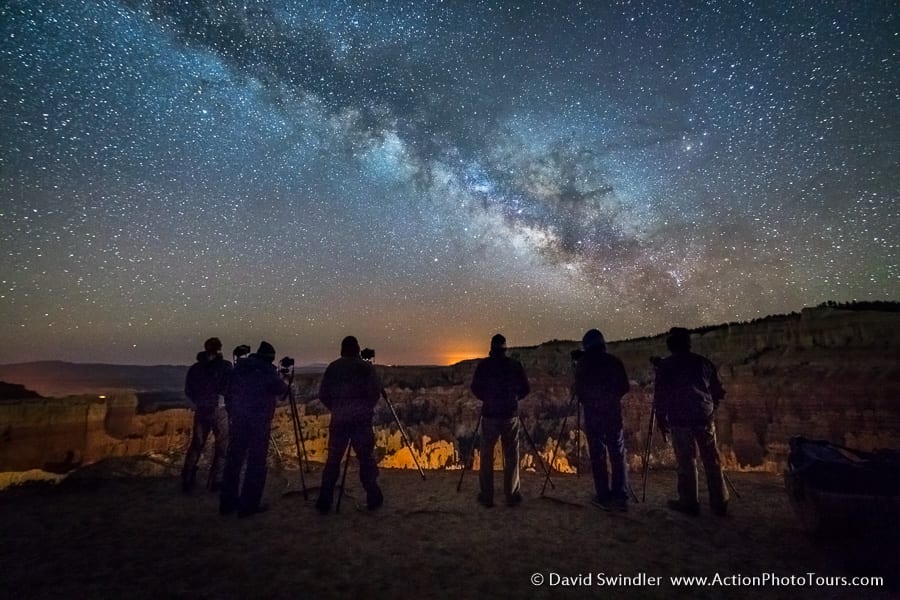 Recommended Camera Gear
Sturdy tripod and ballhead
Digital SLR or Mirrorless Camera Body.
Fast Wide Angle Lens. Our favorite night photo lenses include Tamron 15-30mm f2.8, Rokinon 14mm f2.8, Nikon 14-24mm f2.8, and Canon 16-35mm III f2.8.
Mid-range zoom lens in the range of 24-100mm.
Telephoto lenses will come in handy if we go to Bryce and Lake Powell.
Circular polarizer filters are useful.  Bring any ND filters if you have them.
Extra batteries, memory cards, and cleaning supplies.
Remote cord for your camera. An intervalometer will be especially useful for doing long exposures at night.
Laptop if you wish to backup your photos or follow along during the post-processing instruction.
We may be able to rent you gear if you don't have everything you need.
Personal Gear List
Sturdy hiking footwear, hiking socks, and long pants .
A rain jacket and several warm layers since it can get cold at night.
Headlamp for night photography.
Sunscreen, Sunglasses, Hat.
Water bottle or hydration bladder.
Hiking poles if you like having them.
Testimonials
The night sky Milky Way workshop was awesome. I learned a lot about my photography, my camera, and enjoyed it throughout. 
I recently attended a long weekend workshop with these guys and it was fantastic. They took us to some out of the way places that I otherwise wouldn't have seen. The photography instruction was very helpful. I learned a lot, especially about night photography. They made it a hassle-free weekend, and all I had to do was get the shots.
We spent a lot of time learning various techniques for capturing the night skies and Milky Way in the endangered Grand Staircase Escalante National Monument. The workshop is quite rigorous but the efforts led to images like I personally have never been able to produce prior to this workshop.
Just finished up a 3 day 2 night photo workshop with Action Photo. I'd call my experience level in photography Intermediate. I have never learned so much about shooting in night and low light conditions as I did in this class. In addition to the superb field instruction plenty of time was spent showing has to post process images in LR and PS.
Great night sky photo tour of hard to reach areas with phenomenal rock formations. Excellent post processing tips to bring out the best in the photos achieved through detailed planning...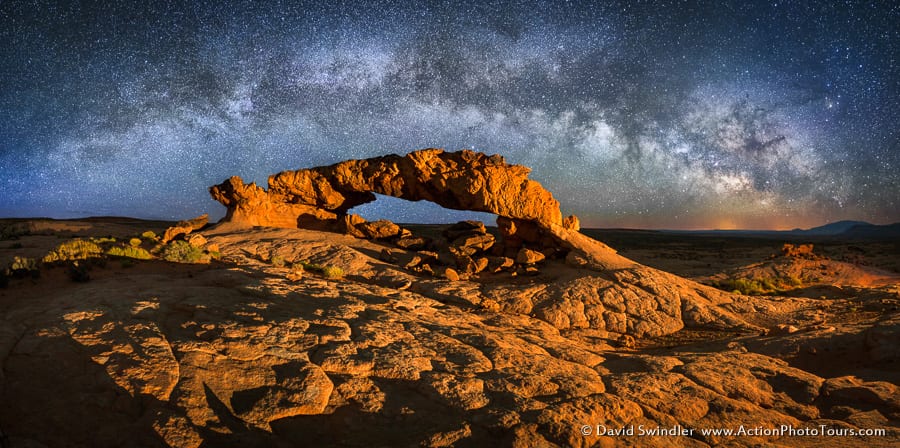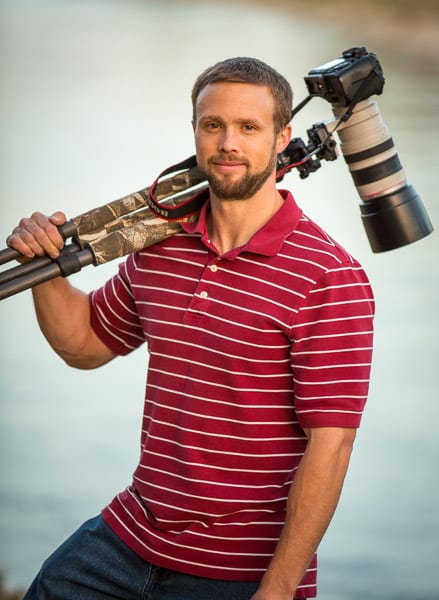 David Swindler
David Swindler is a National Geographic award-winning landscape and wildlife photographer.  He received a degree in chemical engineering and worked many years in the semiconductor industry specializing in optics and photolithography. Thus, the technical side of photography came very easy to him. Back in 2014 he decided to quit his day job to follow his true passion. As a photographer, he has traveled to many locations around the world and has extensive experience with landscape, wildlife, night, and macro photography. He finds great satisfaction in helping others learn photography, especially in the wild desert environment near his home in Kanab, UT.  Follow the links below to see more of Mr. Swindler's work.
Gallery    Media Recognition    500px     Flickr
Mr Swindler has been leading guided photo tours for several years and knows many different camera systems and how to capture the best photos. On his trips, you'll travel to impressive locations and receive photography instruction at the same time! Unlike many other photo guides, his clients are his top priority while out in the field. Read what others are saying about his trips here: Trip Advisor. Mr Swindler has extensive outdoor experience and will ensure your safety and well-being. If you have any questions, please Contact Us and we'll be happy to assist. Happy travels!
Ryan Smith
Ryan Smith developed early on in his life a love and passion for the outdoors, which fueled an obsession for landscape photography.  Growing up in the beautifully diverse state of Utah Ryan has consistently traveled through the west and beyond capturing iconic views, which spark emotion and tell a story. Ryan's artistic style is unique and unmistakable which has led to prestigious awards and work featured within publications. His work is also found within various high-end galleries throughout the west including Jackson Hole Wyoming.
Combining his professional experience as a corporate trainer with his passion for photography, Ryan has a knack for sharing the technical aspects of photography in an easy to understand way through various workshops, tours, and events through the west and the Hawaiian Islands.  He enjoys adapting to the various needs of his attendees whether its in the field learning the technical side and composition techniques, or if its in the classroom focusing on perfecting post editing techniques and helping achieve a print ready image.  Check out more of Ryan's work in the links below: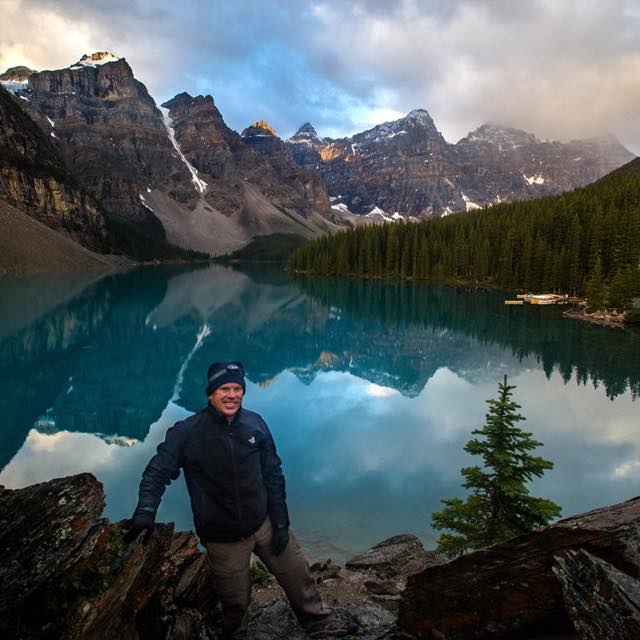 Need More Information? Contact Us!
Phone Number: 435-767-0222