May 27 - June 2 2019, 5 Participants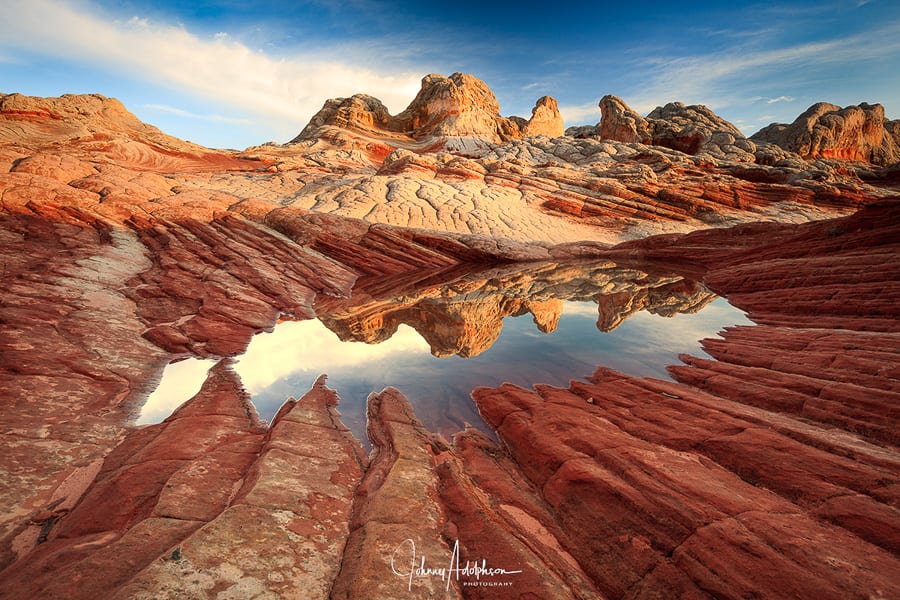 Highlights
Seven full days of chasing light, stars and sunbeams in some of the most epic locations in the Southwest!!
Trip includes a fully outfitted camping trip to the stunning White Pocket. We'll do Coyote Buttes as well if we can get permits.
Slot Canyon Mania!  Workshop includes guided tours through both Antelope Canyons along with Secret Canyon.
Photograph Zion, Lake Powell, or Grand Canyon National Parks before the summer heat.  These days will be kept flexible so we can chase the best weather. Chances are good for wildflowers in many locations!
When skies are clear, we'll be out photographing the stars!  Trip coincides with the new moon dates.
Learn many new photographic techniques from pro photographer Johnny Adolphson. Enrollment is capped at 5 participants to ensure adequate individual attention.
Itinerary
The itinerary is being kept flexible to account for weather and current conditions. Expert forecasting, group consensus and weather will dictate our final itineray.
Day 1 (May 27):  Meet at 3PM at the Best Western in Kanab for a mandatory introductory session.  We'll go over logistics and make plans for our upcoming days together. We'll head out to a remote view over Lake Powell that is one of our favorite photo spots in the entire state!  If skies are clear we'll stay out after dark to capture Milky Way panos.
Day 2 (May 28):  We'll try to get permits into the Wave for the group.  If we're not successful, we'll visit South Coyote Buttes as our fall-back option.  Prepare to be amazed by the colorful sandstone features and crazy rock formations!
Day 3 (May 29):  Today we decided to spend time photographing Zion.  We are out early for sunrise, come back for a midday nap, and then return for sunset.  After dark, we venture out to a few of our favorite locations for Milky Way photography.
Day 4 (May 30): With a late night of shooting the day before, we all sleep in and reconvene in the afternoon for our overnight trip to White Pocket!  This camping trip is fully outfitted so you won't have to worry about anything except taking phenomenal photos!  We'll photograph sunset, blue hour, and then stay out for lots of Milky Way photos!
Day 5 (May 31):  Even though we are tired, we make the effort to wake up early for sunrise at White Pocket. The otherwordly rocks and hoodoos are breathtaking in the soft morning light. We return to town midday for an afternoon break.
Day 6 (June 1): We leave early in the morning for our tour into Antelope Canyon.  We'll start off in Rattlesnake Canyon and then photograph the amazing light beams of Upper Antelope!  After a lunch break, we go through Lower Antelope Canyon.  If there are clouds, we'll shoot sunset at Horseshoe Bend.  If it's clear, we'll find another location.
Day 7 (June 2):  Sunrise at Horseshoe Bend and then start our tour into Secret Canyon. You'll love this canyon since it won't be crowded and you'll be able to take all the shots you want!  We'll finish the tour by mid-afternoon and say our goodbyes.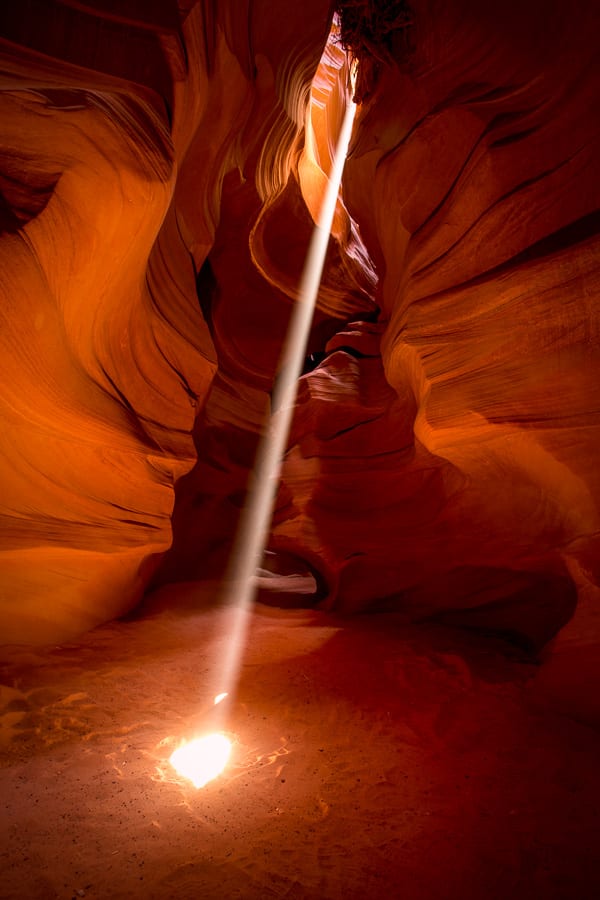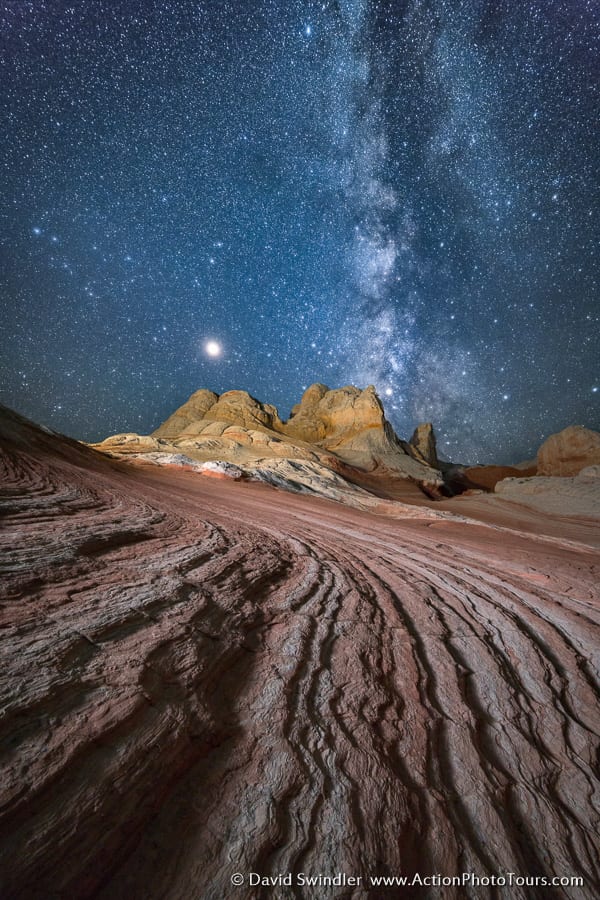 Logistics
Please arrive in Kanab, UT prior to 3PM on Monday, May 27th for the orientation session at the Best Western Hotel. We didn't include hotel stays on this trip to allow you the flexibility of a lodging option of your choice.  If you book with the Best Western, you will get a 10% discount by mentioning our workshop. You will need lodging for the nights of May 27, 28, 29, and 31 in Kanab.  For the night of June 1 you will want to book lodging in Page, AZ. The workshop will conclude around mid-afternoon on June 2nd in Page, AZ, so it's up to you if you want to spend another night in Kanab or Page or head somewhere else.  All times mentioned in this write-up are Utah time, not Arizona time.
All participants on this trip should be in reasonably good physical condition.  Although we aren't planning any long hikes on this trip, the uneven terrain, sand, and heat can make short hikes seem much harder.  You should be comfortable walking around 2-4 miles per day.
See the gear list further down for specific recommendations.  No matter what the weather does, we'll get awesome photos. If it's exceptionally wet, some of the dirt roads may be impassable. We'll modify the itinerary accordingly should that be the case. Transportation will be provided in 4WD trucks so we can handle most conditions.  The only time we haven't been able to get to White Pocket was in the winter when there was over a foot of snow on the road.
For the overnight camping portion, we will provide all your meals/snacks.  The camping gear we provide includes chairs, tents, sleeping bags, pillows, and pads.
For Antelope Canyons and Secret Canyons, we have to pay for photographic access to the Navajo tribe that owns the access rights.  These costs are substantial but are included in the workshop pricing.
Pricing
$2750 Per Person
Trip Includes:
7-Day Intensive Photo Workshop with 5 participants and 1 professional photographer.
All ground transportation and photography guiding during the trip.
Fully Outfitted Camping Trip to White Pocket. Includes all food and camping gear while we're out there.
All entrance fees for Upper Antelope Canyon, Lower Antelope, and Secret Canyons.
Permits and fees for National Parks and Coyote Buttes.
Night photography and instruction.
Trip Does NOT Include:
Transportation to/from your home to Kanab, UT.
Hotel Accommodations.
Alcoholic Beverages.
Meals and snacks with exception of the White Pocket Overnight trip.
When you complete the checkout process, you will be given the option to either pay the full amount or put down a 50% deposit.  If you pay the deposit, the remaining amount will be charged 60-days prior to the trip to the credit card we have on file.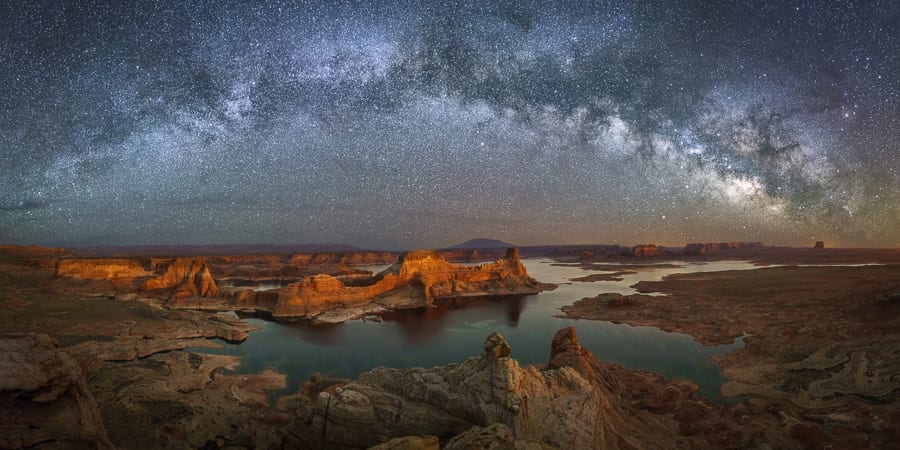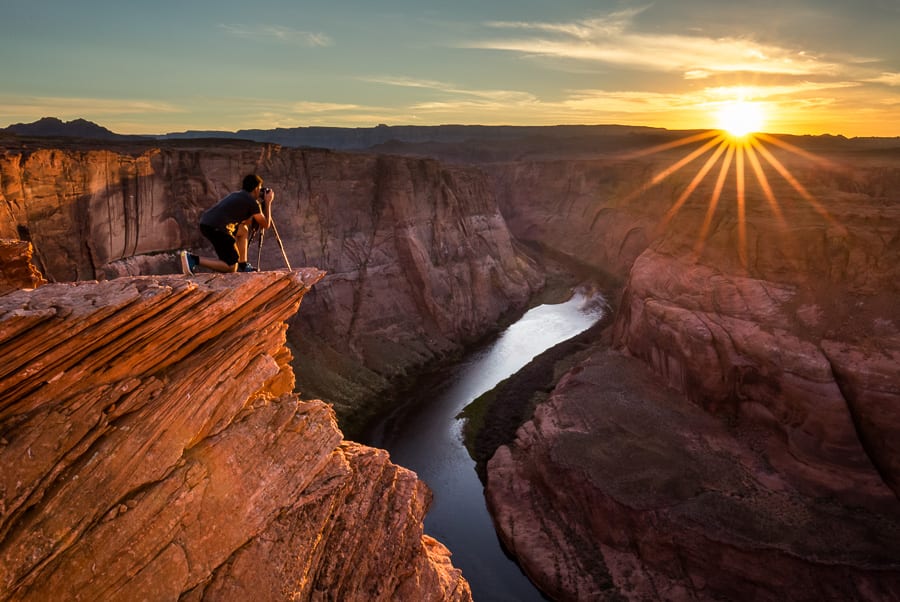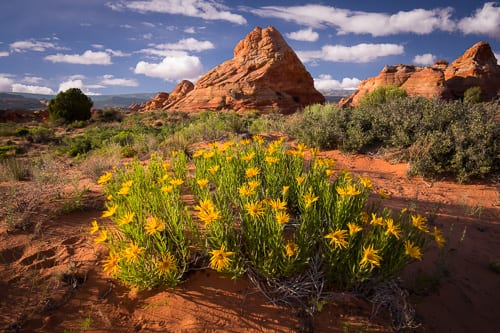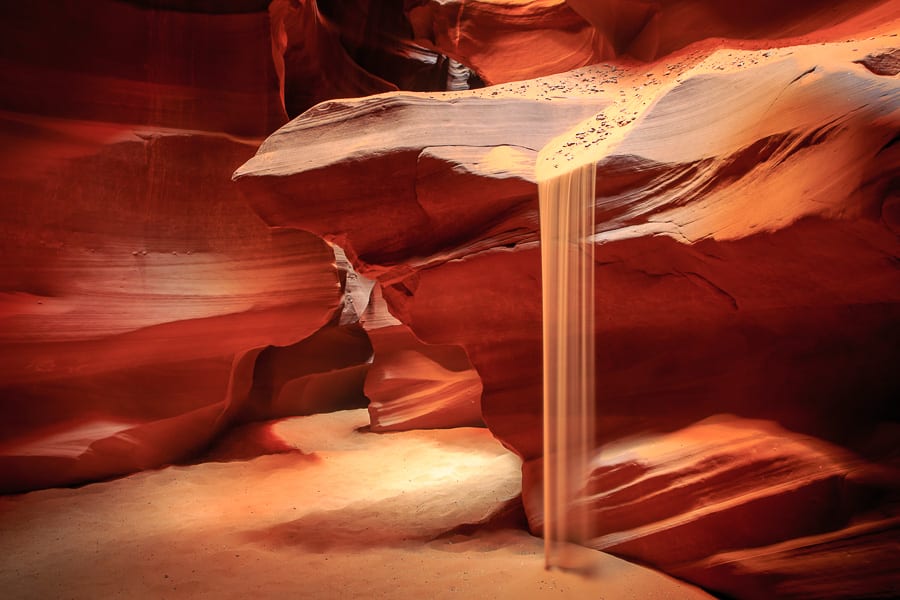 Recommended Camera Gear
Sturdy tripod and ballhead
Digital SLR or Mirrorless Camera Body.
Wide Angle Lens. Frame frame - aim for 16-35mm range or wider. Crop sensor, 10-22mm.
Mid-range zoom lens in the range of 24-100mm.
Telephoto lenses may come in handy in Zion and the Grand Canyon.
Circular polarizer filters are useful.  Bring any ND filters if you have them.
Extra batteries, memory cards, and cleaning supplies.
Remote cord for your camera.
Laptop if you wish to backup your photos or do any post-processing.
We may be able to rent you gear if you don't have everything you need.
Personal Gear List
Sturdy hiking footwear, hiking socks, and long pants (keeps sand out of your shoes).
Hiking poles or stick if you have balance issues.
A rain jacket and one warm layer since it can get cold at night.
Headlamp for night photography.
Sunscreen, Sunglasses, Sun Hat
Water bottle or hydration bladder
Johnny Adolphson
Johnny is a published, landscape and fine art photographer. His primary residence is in Heber City, Utah where he and his wife Sherry raise their two boys. Johnny's award winning landscape art can be found on the walls of clinics, hospitals, airports, hotels, other various business's and private homes. Other than photography, Johnny has worked as a ski guide, ski patroller, and wild land firefighter. When not chasing the light throughout the American West, Johnny guides powder skiing in the Uinta Mountains. Landscape photography is his passion, he has devoted a large percentage of his time and energy searching for vast vistas and good light throughout the Desert Southwest. Johnny has an intimate familiarity with the desert environment and loves to share his eye for composition and ability for using light and shadow with others.
See more of his work here and follow him on Instagram:

Need More Information? Contact Us!
Phone Number: 435-767-0222