Reflection Canyon & Beyond
Join us in Reflection Canyon, a remote and difficult to reach viewpoint high over Lake Powell. It is easily one of the most stunning views in the entire desert Southwest! Improve your night photography techniques and capture amazing panoramas of the Milky Way.  This trip is rated physically strenuous due to the difficult hiking. Weather permitting we will be accessing the viewpoint by boat.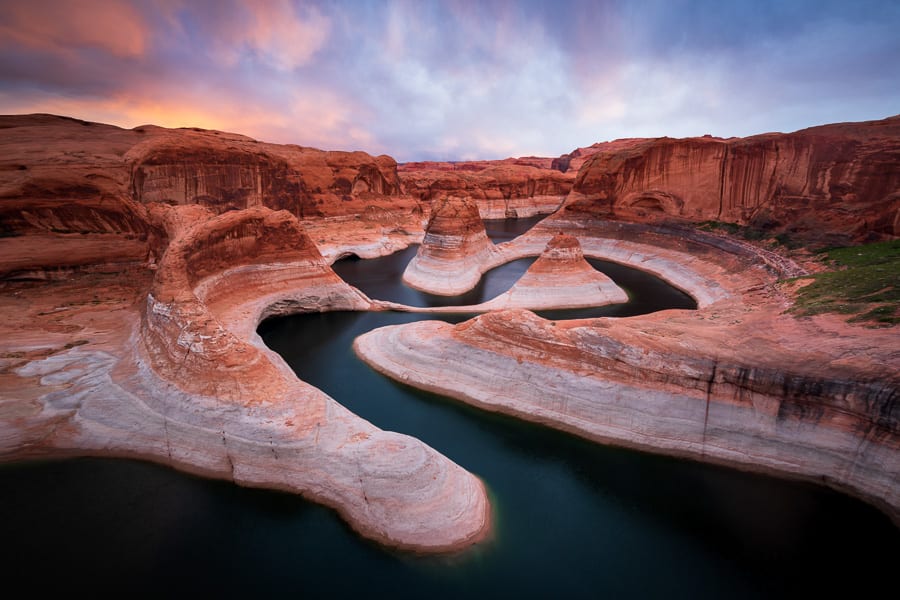 Highlights
Reflection Canyon is one of the most scenic views in the entire state of Utah. The month of April is best since water levels are lowest and the Milky Way arcs directly over the canyon!
Trip includes round-trip boat transportation and fully outfitted camping (weather permitting).
The Milky Way is angled low to the horizon which is perfect for landscape images and panoramics.  You will learn both natural light and low-level lighting techniques.
Post-processing sessions and image critique will be scheduled throughout the workshop to help you make the most of your night sky images.
The itinerary is kept flexible so we can chase the best weather conditions. As long as skies are clear, we'll focus on night photography. We have permits to guide all throughout the Southwest so there are many options!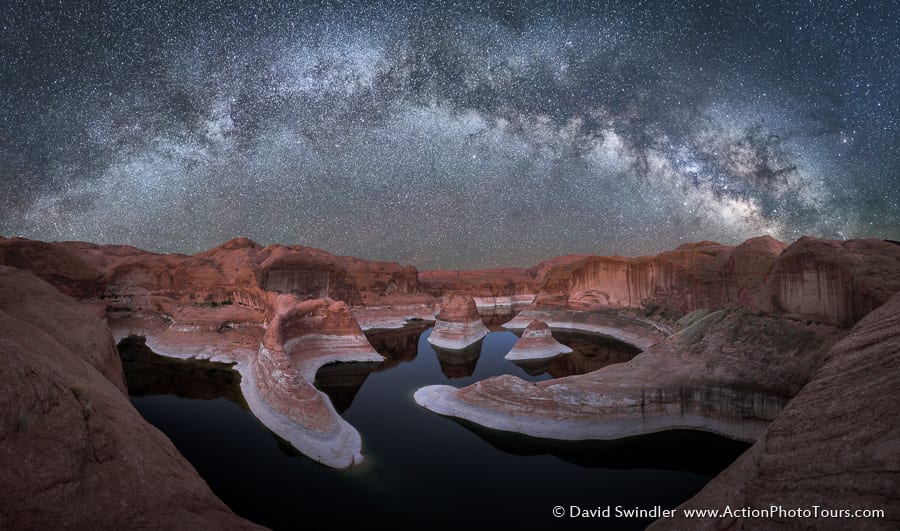 Itinerary
The itinerary is being kept flexible to allow us to chase the best conditions and make weather adjustments. If skies are clear, we'll focus on night photography. If storms and clouds are moving through, we'll spend more time photographing during the day. The itinerary below is just an example of what you can expect.
Day 1 (Tues Apr 21):  Meet at 10AM at the Best Western in Kanab for a mandatory introductory session.  After a lunch break, we'll head over to the marina and board our boat to Reflection Canyon. We'll shoot sunset at the canyon and get to bed early.
Day 2 (Wed Apr 22):  We awake at 2AM to clear skies and a brilliant arc of the Milky Way over the canyon.  After photographing the Milky Way, we catch another couple hours of sleep before waking to shoot sunrise.  We break camp and then board the boat back to the marina.  Upon checking into our hotel in Page, AZ we explore a slot canyon before catching sunset at Horseshoe Bend.
Day 3 (Thurs April 23):  We wake up at 1AM and make our way to Alstrom Point, a stunning viewpoint above Lake Powell which is also an ideal panorama with the Milky Way! Since there are no clouds, we decide not to stay out for sunrise and return to Page to catch up on some sleep. After lunch we head back to Kanab and reconvene with a post-processing session where we'll learn how to put our Milky Way panos together. We photograph sunset nearby in Zion National Park.
Day 4 (Fri Apr 24):  We're up early again this morning to photograph the Milky Way at the Great Chamber - one of our signature locations for night shooting. We'll return to Kanab for breakfast and do another post-processing session. In the afternoon, we'll head out to one of our secret spots not far from town, with a nice collection of hoodoos and colorful rock formations.
Day 5 (Sat Apr 25):  We lucked out!  Conditions look great for Milky Way this morning, so we head out to Bryce Canyon at 1AM. We stay at Bryce until lunchtime and regroup a few hours later for a post-processing session and our group dinner.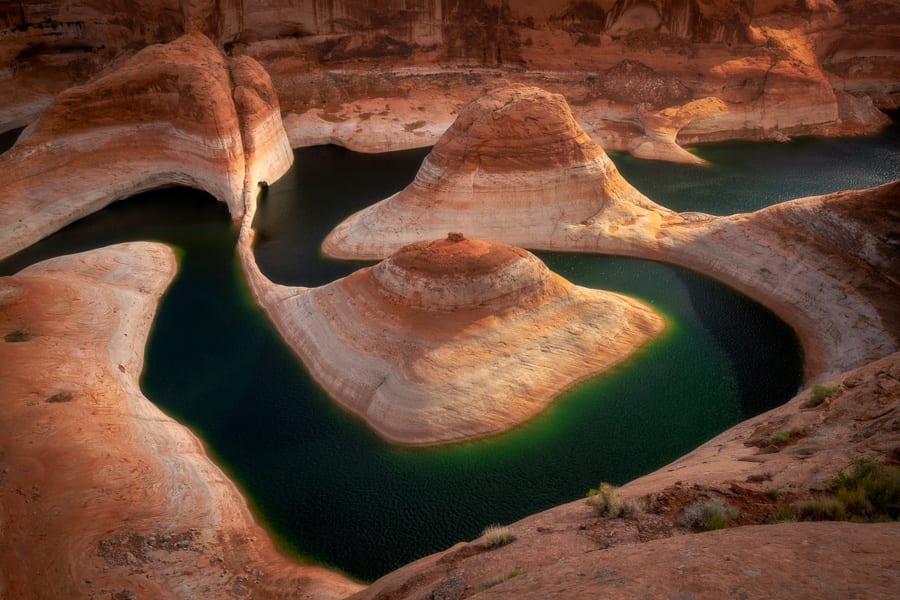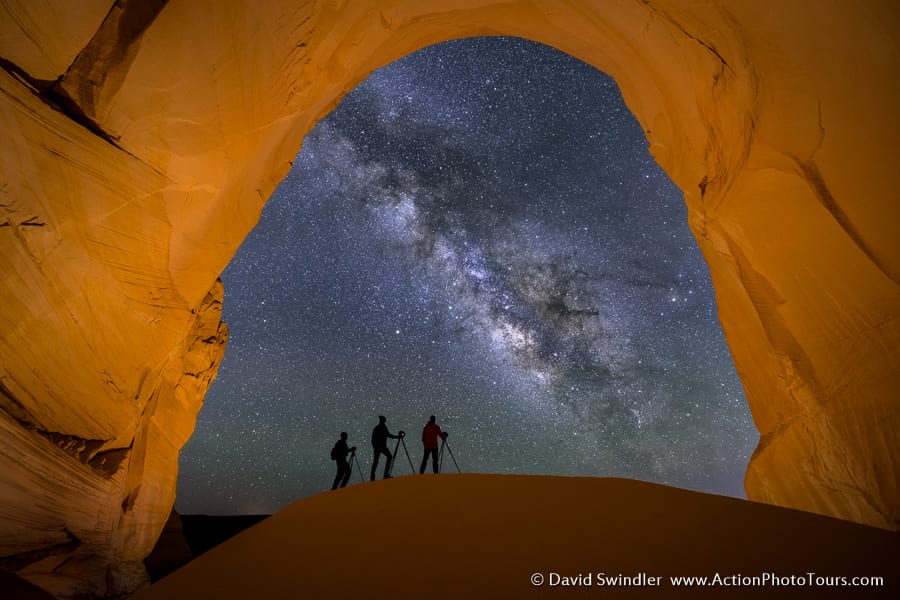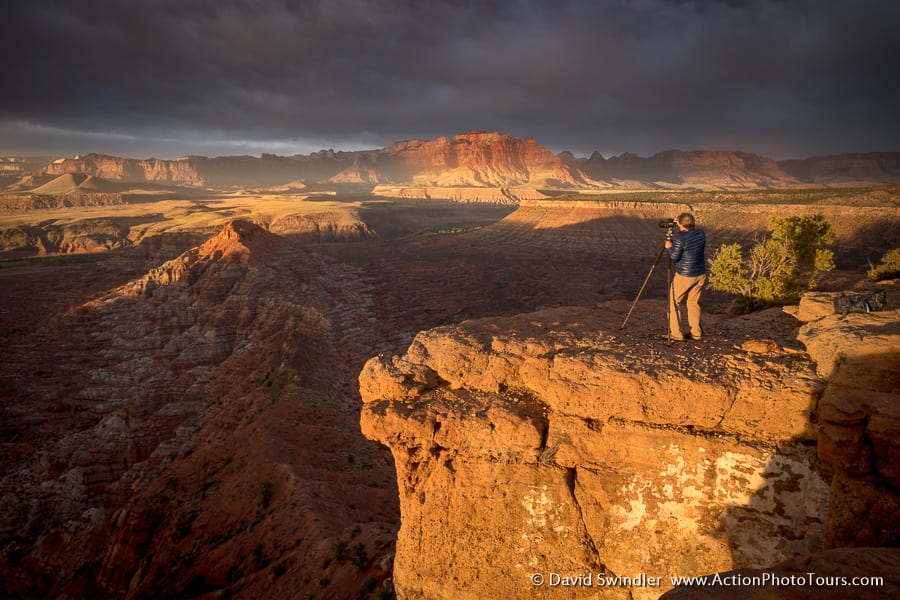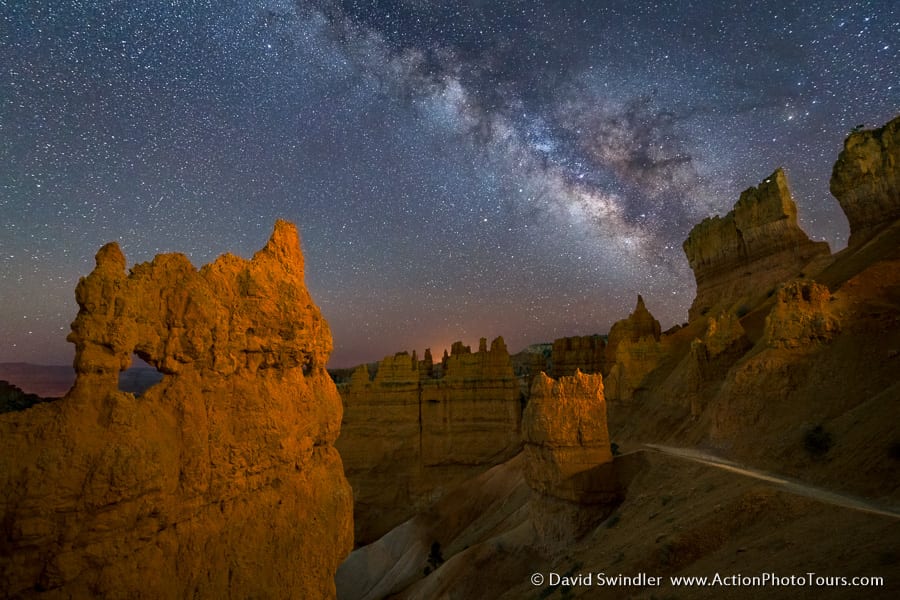 Logistics
Please arrive in Kanab, UT prior to 10AM on Tues April 21st for the orientation session at the Best Western Hotel. Workshop includes single-occupancy hotel rooms.  If you would like double occupancy, we can offer you a $150/person discount. We will finish the workshop around 8PM on April 25th so it's up to you if you want to stay in Kanab that night or head somewhere else. You will also have the option to skip the final afternoon's activities if you need to catch a flight.
IMPORTANT: This workshop is rated strenuous. All participants on this trip need to be in very good physical condition. When we go in via boat, the hike up to Reflection Canyon is steep and strenuous. This trip is not recommended if you have a fear of heights. The overnight trip will include all your camping gear and food.  Please let us know if you have any dietary restrictions.
We timed this workshop for optimal Milky Way and water levels. However, we can't control the weather and if skies are cloudy one day, we'll either plan an outing to a different location or focus on sunrise/sunset photography. We'll make great use of your time and ensure you get stunning photos and learn many new skills.
The water levels in Lake Powell can change drastically one year to the next. If levels change unexpectedly, we may not be able to dock the boat, making it impossible to access Reflection Canyon due to sheer cliffs. We will know around March should this happen and we will look at alternate plans such as hiking out to the viewpoint instead (10 miles each way). The weather is also a factor and that is why Reflection Canyon is the first thing on the itinerary. If it's rainy or windy, the boat will not go out and we'll try again on a different day.
Expect extremely variable weather in April.  It can be warm and temperate or cold, windy, and possibly even snowing. You need to come prepared for the worst conditions. Up at Bryce Canyon, it can be well below freezing early in the morning. Please see the gear list further down.
Recommended Camera Gear
A lightweight tripod and ballhead you don't mind hiking with.
Digital SLR or Mirrorless Camera Body. We recommend full-frame cameras for best night photography.
Wide Angle Lens f/2.8 or faster for night photography in the range of 14-24mm.
Mid-range zoom lens in the range of 24-100mm.
Circular polarizer filters are useful.  Bring any ND filters if you have them for creating long exposures.
Extra batteries, memory cards, and cleaning supplies.
Remote cord for your camera. An intervalometer will be especially useful for doing long exposures at night.
Personal Gear List
Sturdy hiking footwear, hiking socks, and long pants.
Comfortable backpack that can carry your camera gear and tripod.
Overnight toiletries, sunscreen, hat and sunglasses.
A rain jacket and plenty of warm layers since it can get cold at night. If we go to Bryce Canyon for night photography, it will likely be well below freezing.
Warm gloves and hat.
Headlamp for night photography.
Water bottle or hydration bladder.
Hiking poles if you like using them.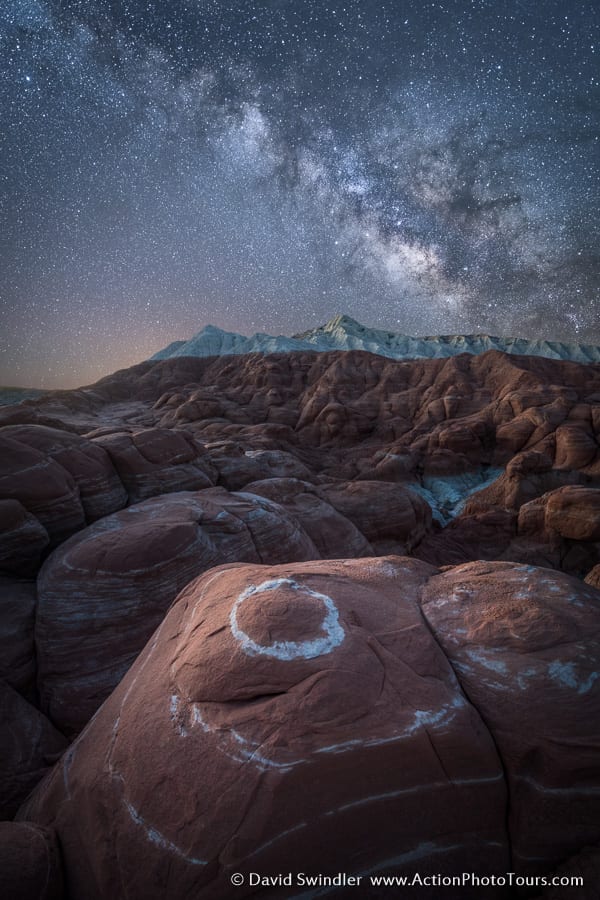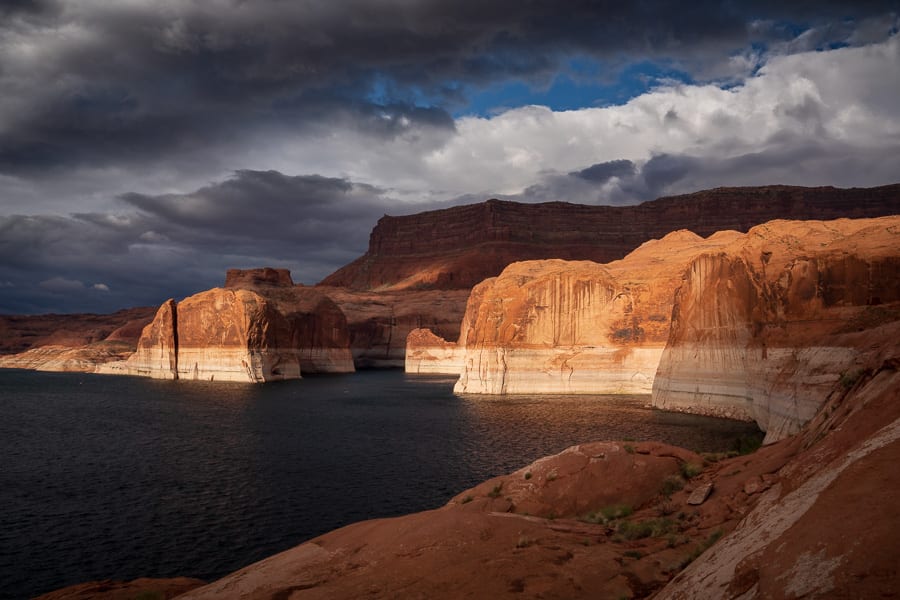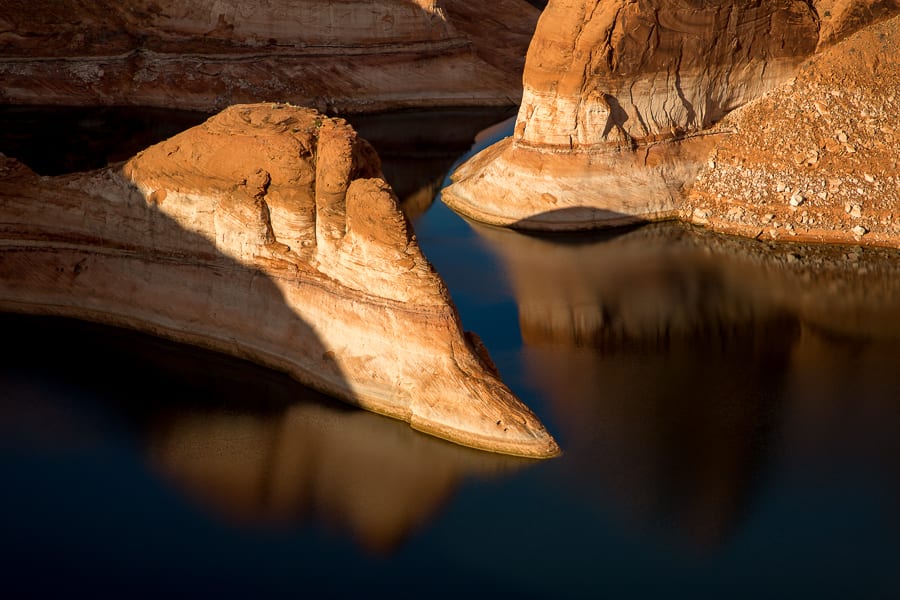 Pricing
$3295 per person (Single Occupancy)
Double Occupancy Discount: $150/Person
Trip Includes:
All ground and boat transportation.
Single occupancy hotel lodging. We can offer a $150/person discount for double occupancy.
Camping gear and food for the overnight trip (dinner and breakfast)
All entrance fees for the places we visit.
Photography guiding and post-processing training.
Light snacks.
Final group dinner.
Trip Does NOT Include:
Transportation to/from your home to Kanab, UT.
Hotel Accommodations.
Meals (except for overnight camping & final dinner)
Alcoholic beverages
When you complete the checkout process, you will be given the option to either pay the full amount or put down a 50% deposit.  If you pay the deposit, the remaining amount will be charged 60-days prior to arrival to the credit card we have on file.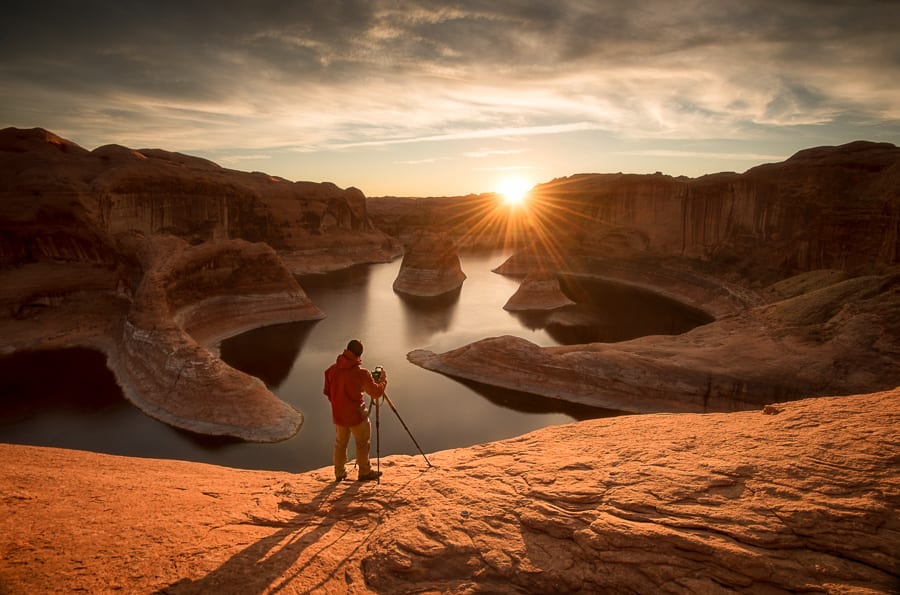 Instructor - David Swindler

David Swindler is a National Geographic award-winning landscape and wildlife photographer. He received a degree in chemical engineering and worked many years in the semiconductor industry specializing in optics and photolithography which is why the technical side of photography came very easy to him. Back in 2014 he decided to quit his day job to follow his true passion. As a photographer, he has traveled to many locations around the world and has extensive experience with landscape, wildlife, night, and macro photography. He finds great satisfaction in helping others learn photography, especially in the wild desert environment near his home in Kanab, UT.
Need More Information? Contact Us!
Phone Number: 435-767-0222