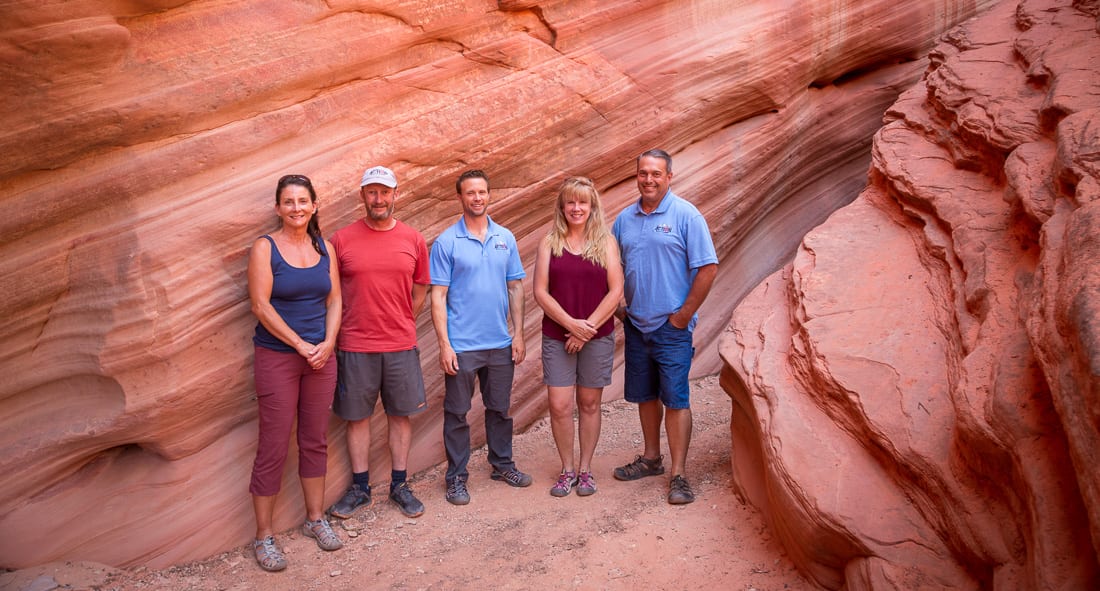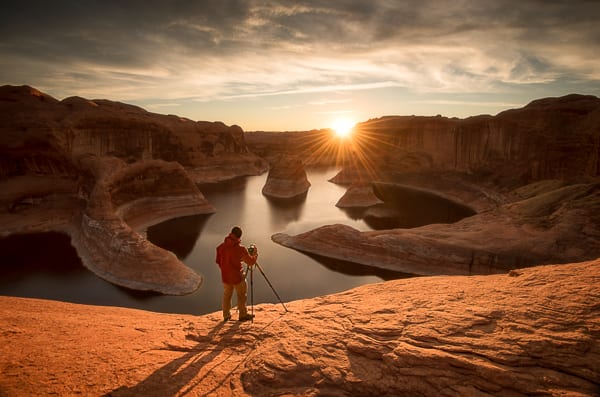 David Swindler
David Swindler is a National Geographic award-winning landscape and wildlife photographer. He received a degree in chemical engineering and worked in the semiconductor industry specializing in optics and photolithography. Back in 2014 he quit his day job to follow his true passion. He has traveled to many locations around the world and has extensive experience photographing a wide variety of subjects and conditions. He finds great satisfaction in helping others learn photography, especially in the wild desert environment near his home in Kanab, UT.  David is an expert in night photography and loves to get out and shoot the starry night skies. Follow the links below to see more of David's work.
Gallery   Media Coverage    500px     Flickr
David has been leading guided photo tours for many years. He is very familiar with many different types of cameras and how to capture the best photos. And most importantly, his clients are the top priority while out in the field.  Just read what others are saying here: Trip Advisor.
Johnny Adolphson
Johnny is a published, landscape and fine art photographer. His primary residence is in Heber City, Utah where he and his wife Sherry raise their two boys. Johnny's award winning landscape art can be found on the walls of clinics, hospitals, airports, hotels, other various business's and private homes. Other than photography, Johnny has worked as a ski guide, ski patroller, and wild land firefighter. When not chasing the light throughout the American West, Johnny guides powder skiing in the Uinta Mountains. Landscape photography is his passion, he has devoted a large percentage of his time and energy searching for vast vistas and good light throughout the Desert Southwest. Johnny has an intimate familiarity with the desert environment and loves to share his eye for composition and ability for using light and shadow with others.
See more of his work here and follow him on Instagram: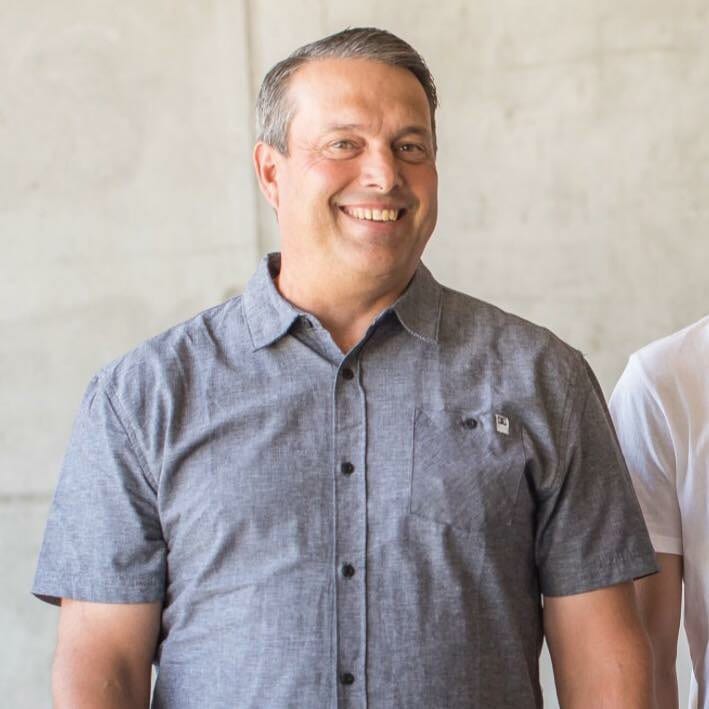 Greg Olmstead
Greg is a talented wildlife/landscape photographer and much more!  He grew up exploring the outdoors all with a camera in his hand. His Father gave him his first camera at the age of 9. All through his school years, he was the class and yearbook photographer. He studied at BYU. Greg has been published in the Alaska Highway Book, Mile by Mile with Beaumonte Productions. He has also been published online by National Geographic!
Greg's passion in photography is "Wildlife" and is his first love.  If you go on tour with him, you'll likely see lots of wildlife in addition to just the landscape! Since he's been guiding for Action Photo Tours, he's fallen in love with landscape photography. He has never lost his sense of wonder as he shares our amazing landscapes with clients.
Kathleen Gardner
Kathleen came to southern Utah in 2018 after living 17 years in the mountains of Idaho.  During that time, she spent a large part of her time exploring the beautiful state of Utah.  Kathleen is a "hiker extreme."  She was born and raised in the mountains of Colorado, and hiked her first fourteener at the age of 10!  Since then, she has continued on some extreme adventures which include hiking the Grand Canyon rim to rim to rim in 2 days!!  Kayaking, biking and hiking the length of the Florida keys; hiking, biking and kayaking around Santa Barbara for 25 hours on an adventure race; hiking from California's Oceanside Harbor to San Diego Harbor; as well as many years of hiking and backpacking in the Sawtooth and White Cloud Mountains of Idaho.  Kathleen has explored and hiked in 49 states with hopes of conquering Alaska in the near future.  She has a passion for the outdoors and is always looking for those hidden, untraveled areas.
.
Kathleen took up photography 35 years ago, starting with a basic film cameras and has since switched to digital.  She prides herself in taking shots of lesser known areas and loves to talk about nature and her adventures.  Having grown up with a geologist for a Dad, she has a vast interest in, and knowledge of rocks and therefore loves to learn the specific history of local areas.  If you are fortunate enough to go on one of our overnight tours and Kathleen is along, you will be treated to first class service as well as home-cooked dinners and breakfasts
.
If are ready and willing to do some real hiking and see off-the-beaten-path hidden gems or just want a good, home-cooked meal after a long day and/or night of shooting sunrises, sunsets, and stars, Kathleen will be there to help you out.
Instagram link @yagi_photography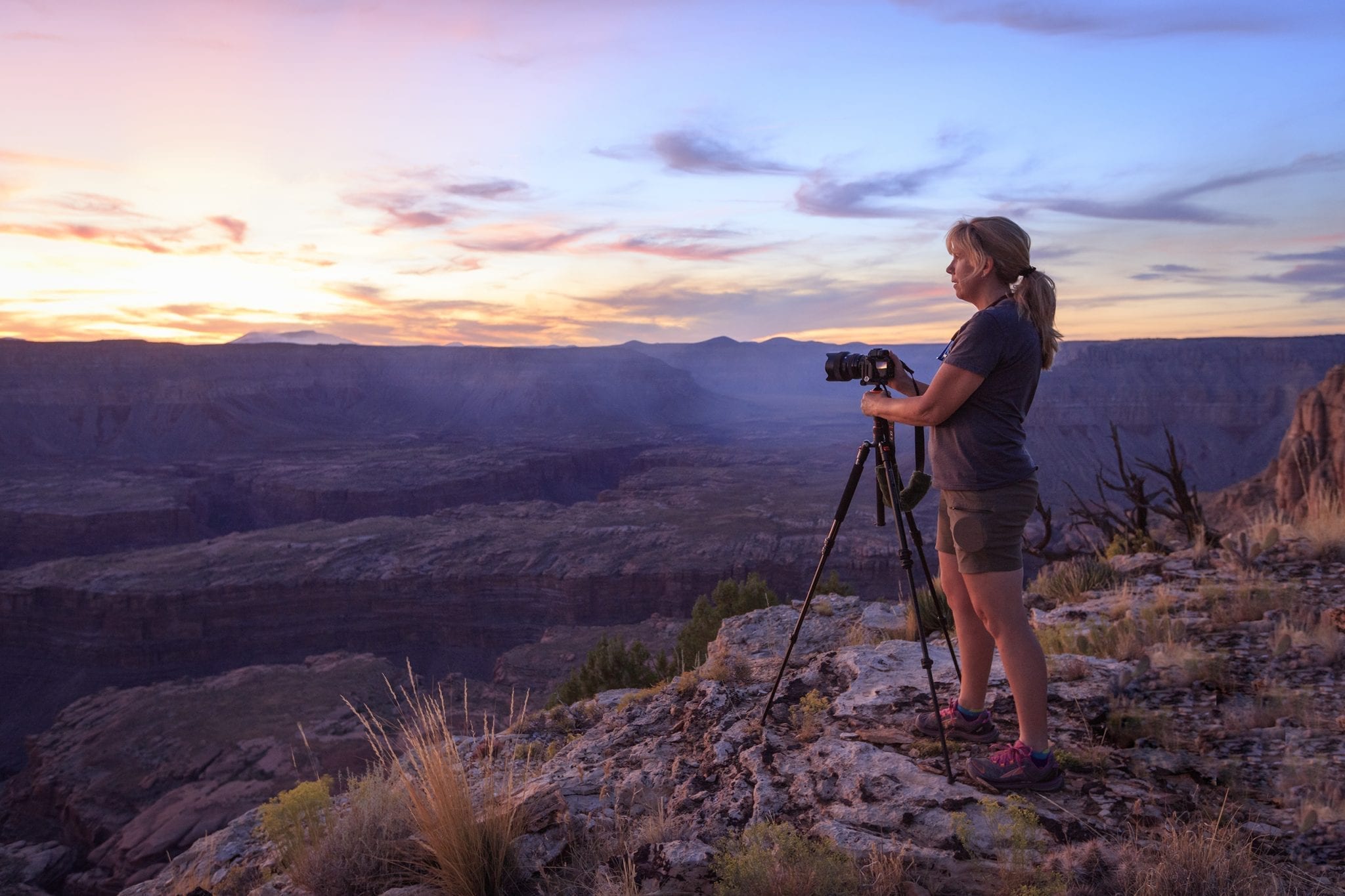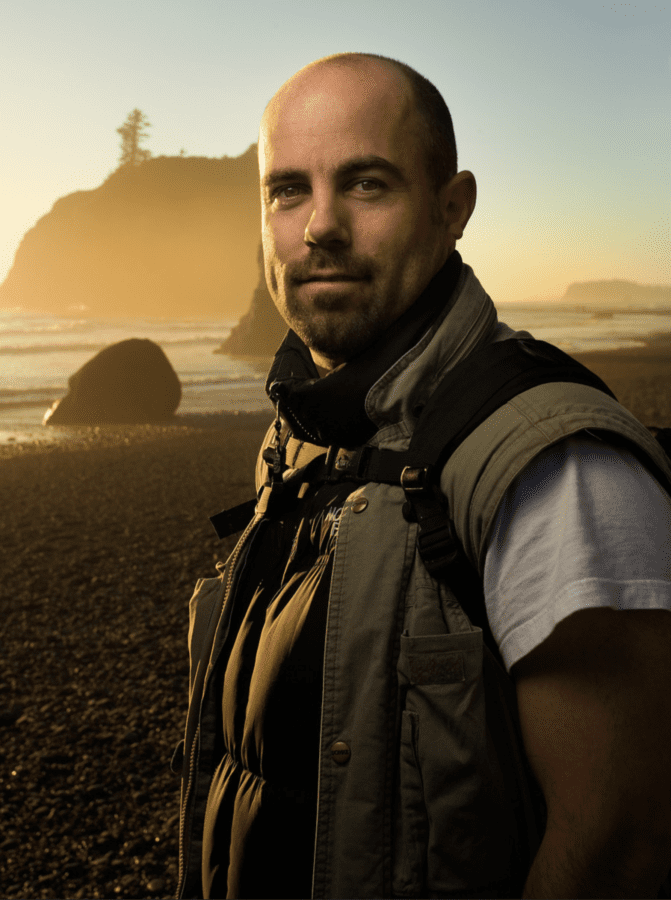 Instructor - Kevin McNeal
Kevin McNeal is a Washington-State photographer who is passionate about photographing grand landscapes that reflect the most unique places on earth. Capturing moments of magic light and transferring this to print is the ultimate goal. His images hold a combination of perseverance, patience, and dedication to capture landscapes in fresh ways. The stories of how these images are rendered come across in the feelings the images convey. He has traveled all over North America, shooting diverse landscapes and finding remote places with the hope that we can convey to the public that this earth is worth caring for. His award winning images can be seen in galleries and showings across the United States.  He was recently invited to the Art Wolfe Art Gallery for the Environmental Photography Invitational. Kevin was the grand winner of the Landscape category for the Natures Best Magazine and was selected for the Smithsonian National Museum of History in Washington D.C..  He is a regular contributor to publications like Outdoor Photographer.
Artist's Statement
"I believe that the Earth shares secrets with us that only can be discovered by trying to understand our position on this planet. We are never fully intimate with the planet but are given brief moments that make our souls want more. These glimpses of nature's power are fleeting and never the same twice. I also believe it is important to share with those who want it. The treasures that await us given the patience that is out there. What I try to do is bring some of that magic to my images to share with the rest of the world. Each of my images tells a story that everyone can relate to in some way whether it is success, fear, or challenging oneself to overcome obstacles
Kevin's portfolio can be found at www.kevinmcnealphotography.com.
Nicole Pino
Nicole is our front office manager and helps take care of many of the day to day aspects of our operation.  It is very likely she was the one answering your emails and phone calls.  Nicole is a Utah native and a self proclaimed "desert rat."  Having an incurable wanderlust and a love for the outdoors, she spends the majority of her free time exploring remote areas of the beautiful southwest.  She enjoys sharing her passion for photography and love of nature.
Evelyn Fu
Evelyn is our Chief Operations Officer.  Although she is not a photographer, her natural business acumen and marketing insight are huge assets to our operation. Evelyn loves to spend time in nature and explore the outdoors, so it's possible you may meet her on some of our trips!
Evelyn spent many years in medical school, residency, and fellowship and is now one of the most respected retina surgeons in the Pacific Northwest. During medical school, she worked as a business consultant. She loved consulting so much that is was difficult to go back to medical school.
Evelyn loves winter sports, especially backcountry snowboarding!  During the summer, she uses her weekends to the max ascending mountains, backpacking, and climbing.  She has traveled to many countries around the world and loves to experience new lands and cultures. Evelyn has a very artistic eye and enjoys sharing the love of photography and fine art.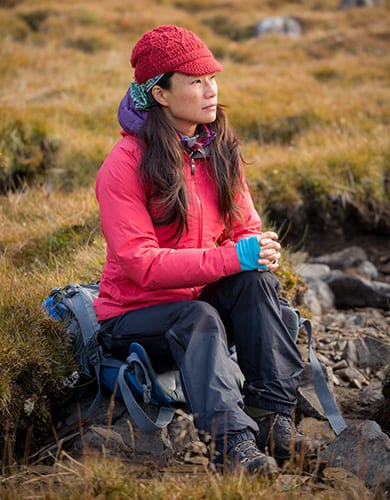 Need More Information? Contact Us!
Phone Number: 435-767-0222