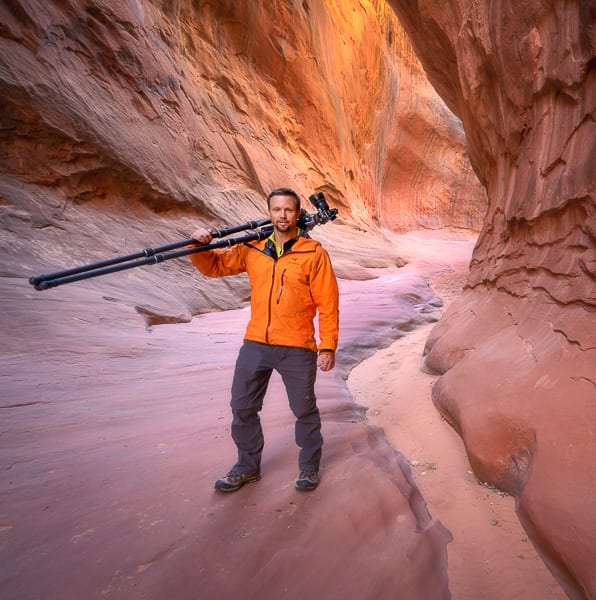 David Swindler
David Swindler is an award-winning landscape and wildlife photographer.  Among others, he has been recognized by Sony World Photography Awards, International Landscape Photographer of the Year, and National Geographic.  He received a degree in chemical engineering and worked in the semiconductor industry specializing in optics and photolithography. In 2014, he left his day job to follow his true passion. He has traveled to some of the most remote regions of the world and has extensive experience photographing a wide variety of subjects and conditions. He finds great satisfaction in helping others learn photography, especially in the wild desert environment near his home in Kanab, UT.  David is an expert in night photography and loves to get out and shoot the starry night skies. Catch a glimpse of David's work in the slideshow, and follow the links below to see more!
Gallery    Awards and Media Coverage
Having guided photo tours for years, David is very familiar with many different types of cameras.  He is a master with light and composition. But most importantly, his dedication to his clients is what really sets him apart!   Just read what others are saying here: Trip Advisor.
Johnny Adolphson
Johnny is a published landscape/fine art photographer living in Heber City, Utah.  His award winning art can be found on the walls of clinics, hospitals, airports, hotels, restaurants and private homes throughout Northern Utah. In addition to being a photography guide, Johnny spends the winter months working as a powder ski guide.  His years as a wildland firefighter show in his exceptional backcountry navigation and survival skills.
With landscape photography being Johnny's passion, he spends the majority of his free time exploring Utah's vast wilderness areas in search of hidden gems and new photo ops. Johnny is intimately familiar with the Wasatch and Uinta mountain ranges of Northern Utah as well as the the deserts of Southern Utah. Johnny loves to share his passion for photography with others.
See more of Johnny's work below and be sure to follow him on Instagram: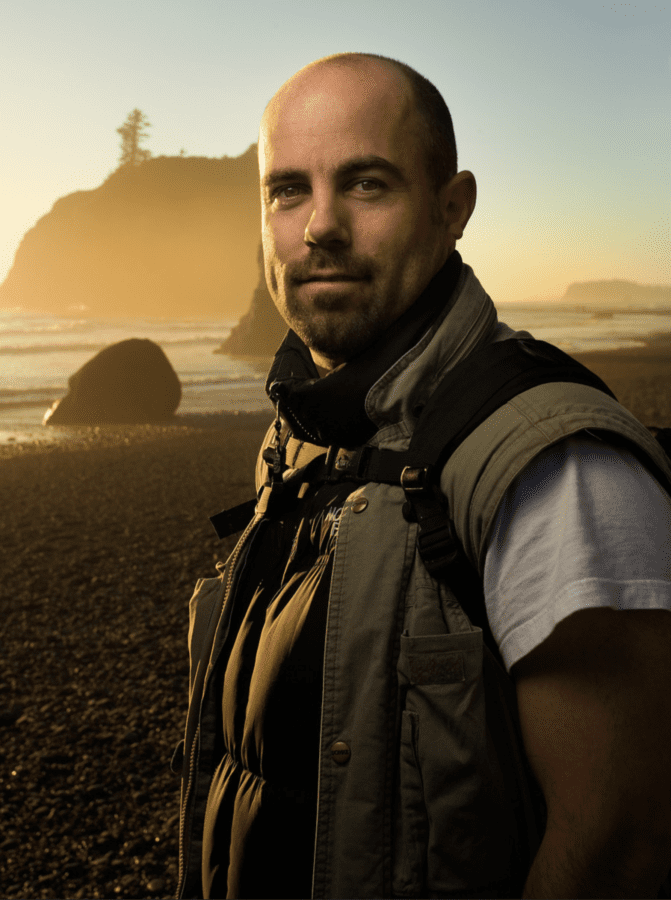 Kevin McNeal
Kevin McNeal is a Washington-State photographer who is passionate about photographing grand landscapes that reflect the most unique places on earth. Capturing moments of magic light and transferring this to print is the ultimate goal. His images hold a combination of perseverance, patience, and dedication to capture landscapes in fresh ways. The stories of how these images are rendered come across in the feelings the images convey. He has traveled all over North America, shooting diverse landscapes and finding remote places with the hope that we can convey to the public that this earth is worth caring for. His award winning images can be seen in galleries and showings across the United States.  He was recently invited to the Art Wolfe Art Gallery for the Environmental Photography Invitational. Kevin was the grand winner of the Landscape category for the Natures Best Magazine and was selected for the Smithsonian National Museum of History in Washington D.C..  He is a regular contributor to publications like Outdoor Photographer.
Artist's Statement
"I believe that the Earth shares secrets with us that only can be discovered by trying to understand our position on this planet. We are never fully intimate with the planet but are given brief moments that make our souls want more. These glimpses of nature's power are fleeting and never the same twice. I also believe it is important to share with those who want it. The treasures that await us given the patience that is out there. What I try to do is bring some of that magic to my images to share with the rest of the world. Each of my images tells a story that everyone can relate to in some way whether it is success, fear, or challenging oneself to overcome obstacles
Kevin's portfolio can be found at www.kevinmcnealphotography.com.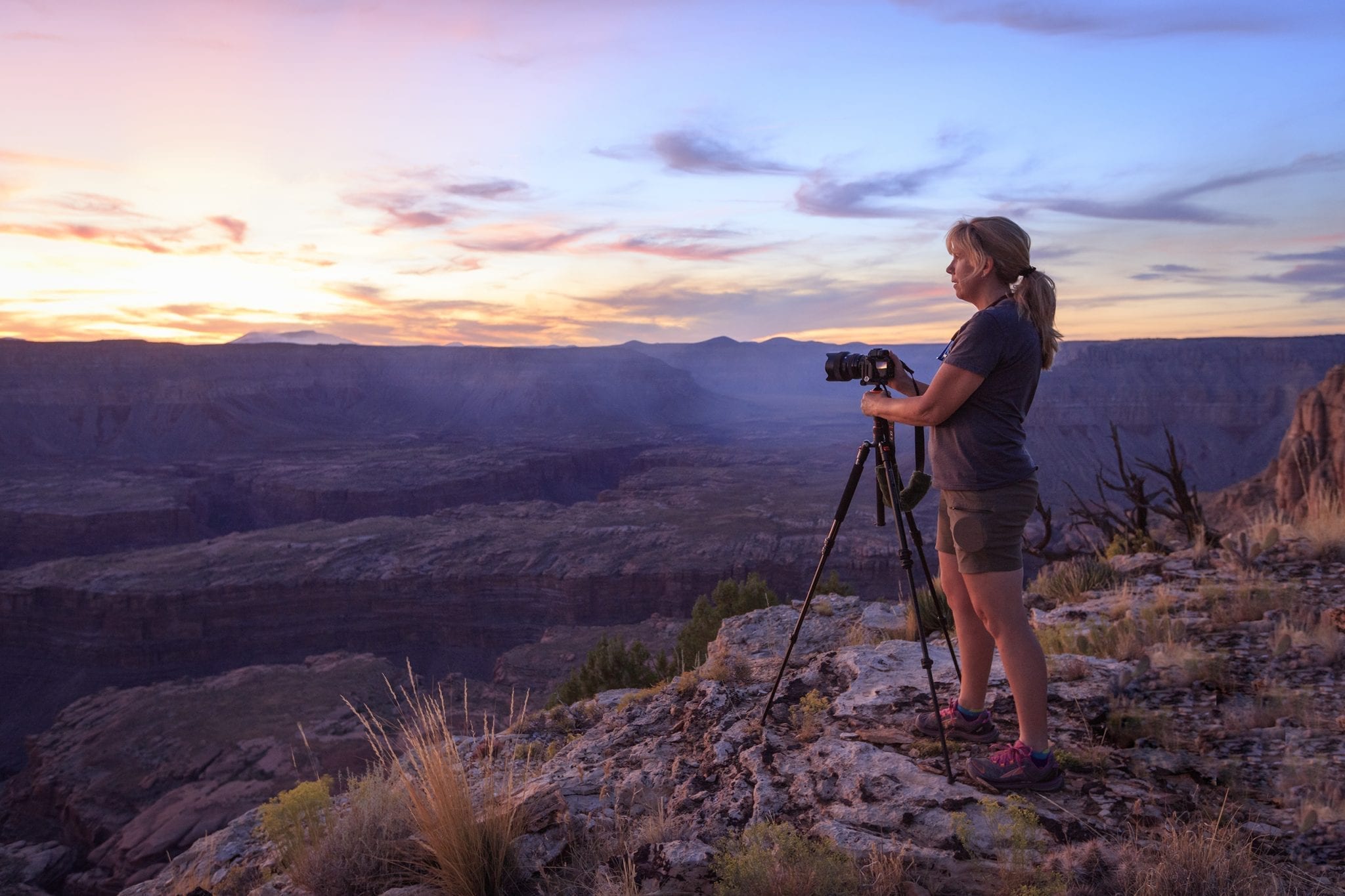 Kathleen Gardner
Kathleen moved to southern Utah in the summer of 2018 after living in the mountains of Idaho for 17+ years.  She grew up in Colorado, and spent much of her childhood visiting and exploring southern Utah with her family, so it only made sense that one day she would live here.
Her father, the geologist, made sure they spent their vacations exploring the lands and discovering new locations and places people had never been.  Kathleen loves to hike and photograph these places and is always discovering new hidden gems.
Kathleen has been a photographer for 35 years, dabbling in portrait and glamour, but always came back to nature, as that is where she feels most at home.  Don't let her beautiful landscapes fool you, there is one tough cookie behind that camera!  She has hiked the Grand Canyon, rim2rim2rim in 2 days, trekked 53 miles along the San Diego coastline, also in 2 days.  As if that weren't enough, she has kayaked and biked the entire length of the Florida keys in 3 days; kayaked, biked and hiked for 25 hours and 77 miles around Santa Barbara, as well as completing many obstacle course races over the past few years.  Kathleen loves to challenge herself and even moreso, loves the change it creates within herself, just as it does in nature.
See more of Kathleen's work below and follow her on Instagram:
Nickolas Warner
Nickolas is a photographer and tour guide with a particular interest in extreme and unusual locations.  His travels have taken him to some fascinating locations, but the American Southwest is his favorite place to photograph.
Nickolas spent the past decade guiding in Alaska, where he provided instruction on photographing the aurora borealis, and shared his knowledge of the far north's rugged terrain and resilient wildlife.
When not guiding, Nickolas enjoys long distance hiking and extended backpacking trips through remote wilderness areas.
Nickolas's portfolio can be found at Nickolas Warner Photography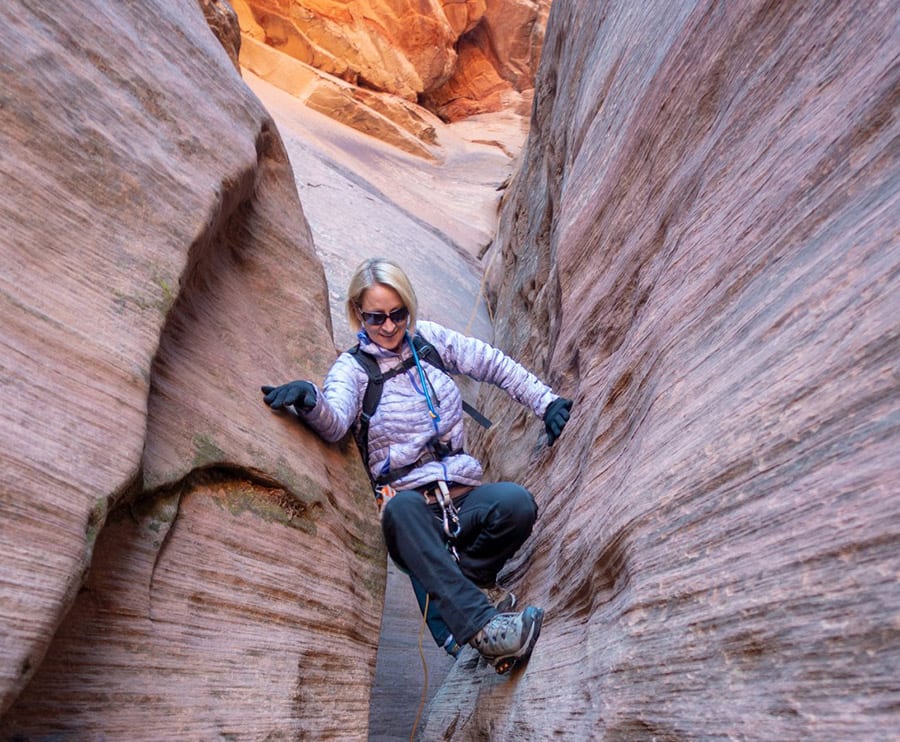 Amy Osness
From an early age, Amy knew she had a wandering spirit.  Her desire for adventure and passion for nature, stayed with her into adulthood, prompting her to pursue photography as an expressive art form.
The moments captured by Amy's camera are far removed from the "point and click" variety.  She often spends hours and even days scouting possible shoot locations.
Amy loves exploring and photographing all the natural wonders that surround her hometown of St. George, Utah.
Amy's profile can be found at Nature's Eye Photography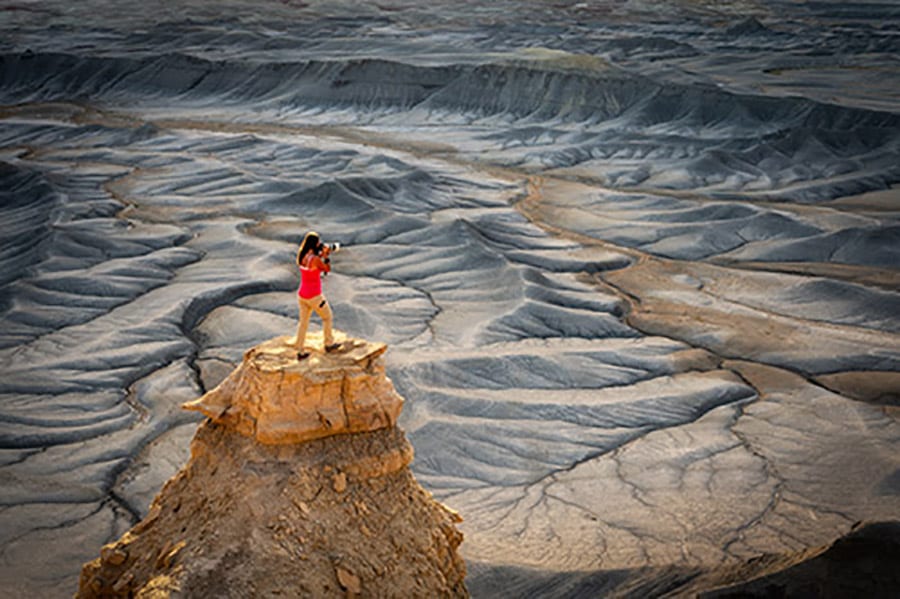 Nicole Pino
Nicole is our front office manager and helps take care of many of the day to day aspects of our operation.  It is very likely she is the one answering your emails and phone calls.
Having an interest in photography from a very young age, Nicole certainly found her home and "happy place" in the photographic community.
Nicole is also a licensed boat captain, and you will likely see her on our Lake Powell Houseboat Workshops and Reflection Canyon Tours.  Lake Powell being one of her favorite places on Earth, she has spent many years exploring the lake and its side-canyons and knows it very well. She has a plethora of experience piloting boats both large and small.
Nicole is a Utah native and self-proclaimed "Gypsy at heart."  Having an incurable wanderlust and a love for the outdoors, she spends the majority of her free time traveling and exploring .  She enjoys sharing her passion for photography and love of nature with others.
View some of Nicole's work below and visit her on Instagram.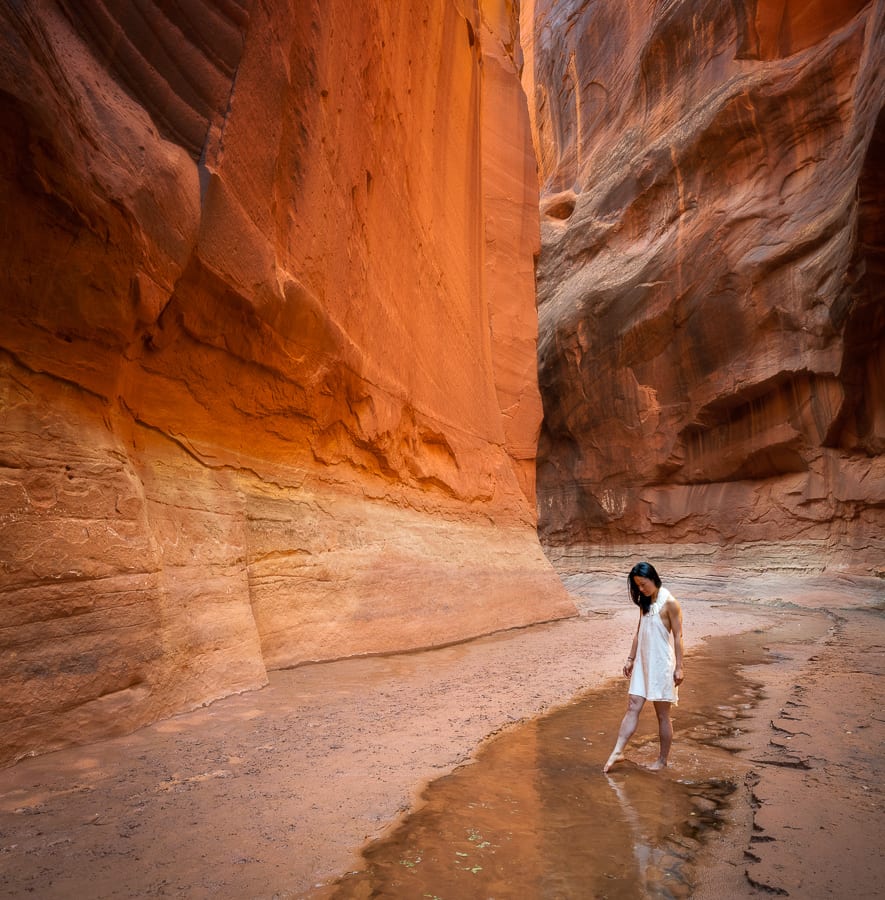 Evelyn is instrumental in our business planning and future strategy.  Her creative mind and forward-thinking approach help us keep a fresh perspective.  She is always coming up with new opportunities!  After graduating sum cum laude from University of Richmond in Richmond, Virginia, Evelyn earned her medical degree with honors from Case Western Reserve University School of Medicine. She then completed her residency in ophthalmology at the Cleveland Clinic in Cleveland, Ohio. Following residency, Dr. Fu pursued extensive training in vitreoretinal diseases and surgery at California Pacific Medical Center in San Francisco. Dr. Fu actively contributes to medical literature by authoring original reports, book chapters, and electronic publications and abstracts.
Evelyn's personal interests include adventure travel and outdoor activities such as hiking, biking, sailing, and snowboarding. She is also an avid reader and enjoys history, philosophy, psychology, and fine arts. She has a keen interest in landscape and travel photography.