Icons of the Southwest Photo Workshop
Agenda
Experience some of the most photogenic locations on the planet with highly experienced landscape/night sky photographers, Ryan Smith and Phil Monson!
White Pocket, Alstrom Point, The Toadstools, Paria Badlands, and More are all on our list!!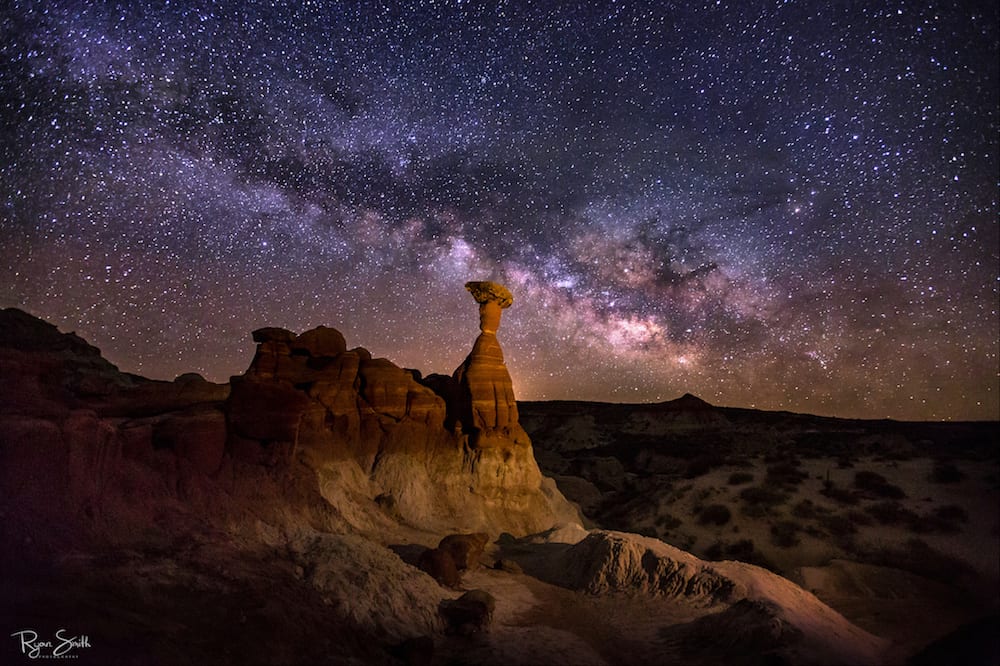 Itinerary
While we have listed a possible itinerary for our time together, we are happy to keep it open and flexible to optimize for the best shooting conditions Optional day side-trips available. Join us as we explore some slot canyons for shooting during the day (weather permissible) or feel free to relax at the hotel or enjoy some free time
Day 1 (March 22):  6:00 PM; Meet and Greet at Kanab Conference Center for discussion and instruction.
Day 2 (March 23):  Time TBD; Sunrise at a location near Kanab. (possibly Alstrom Point or Nipple Bench Badlands).  Return to Kanab for lunch and rest.  Optional sunset at the Paria Badlands or you may choose to take to night off and rest up for an early departure the following morning.  Return to Kanab after sunset.
Day 3 (March 24):  Hit the road at 1AM for milky way and sunrise at White Pocket.  Return to Kanab for breakfast, post processing and rest.  Optional sunset shoot at Alstrom Point, or you may choose to get to bed early and rest up for another early AM departure.
Day 4 (March 25): Hit the the road at 1:30 AM to Toadstools for milky way and sunrise. Return to Kanab for breakfast and post processing.  Conclude by 4 pm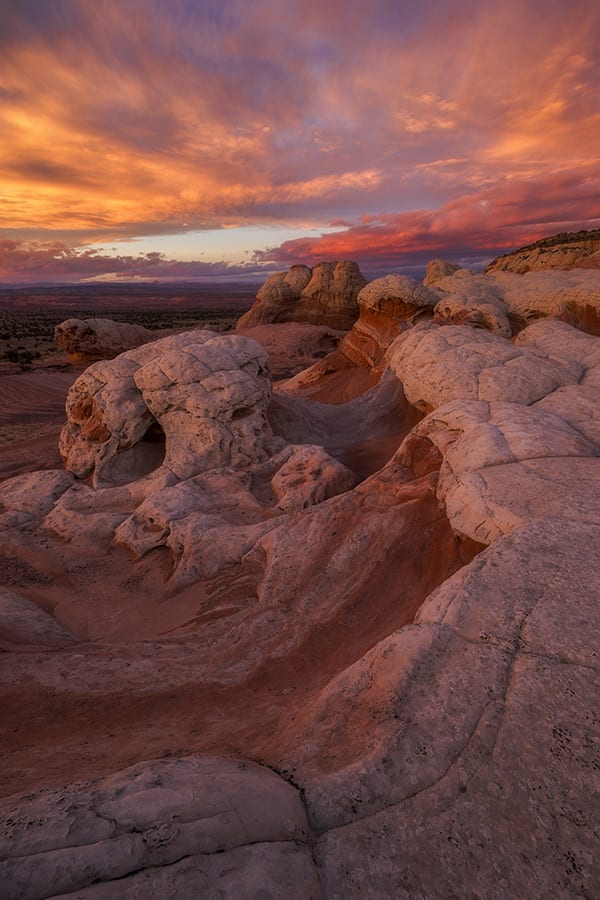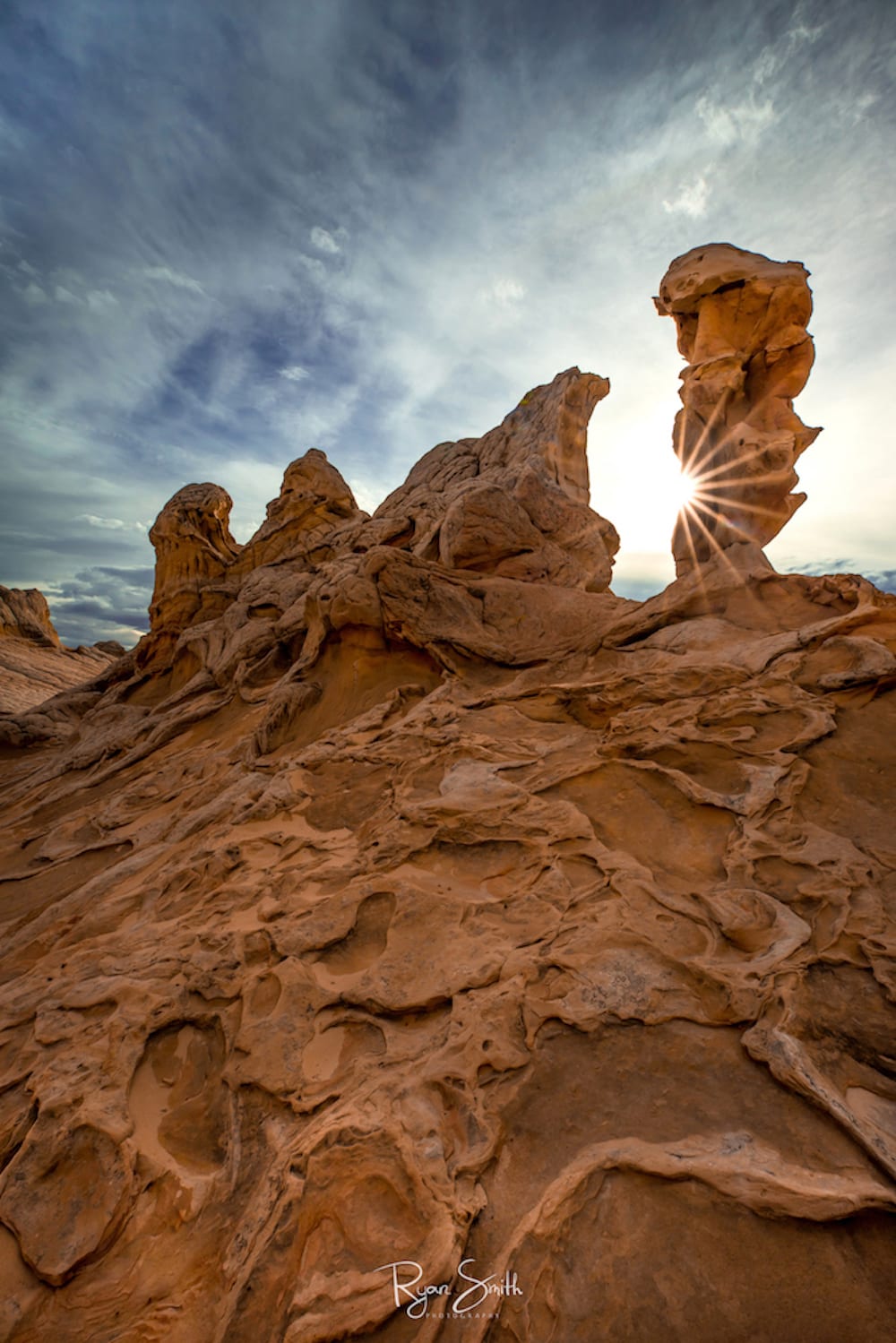 Logistics
Meet at the Kanab Conference Center at 6PM for workshop overview and basic instructions. Participants should be in reasonably good physical condition and be comfortable walking 2-4 miles per day, longer if we elect for the side-trips. We will make the most of our locations.  We will make group decisions based on weather for optimal shooting, although many of these locations can be shot and made interesting without "dramatic skies." We will make the workshop focus to be creative even if given lemons.
Weather in March is mild in the Southwest, and temps can be very cold in the evenings, nights and mornings with warmer temps during the day. We will need to be prepared for cooler temps. All transportation will be provided via 4x4 or all-wheel drive to handle the various terrains.
While flexible for locations, once determined, we will need to keep a tight schedule to arrive at the right times for the best shooting.
Pricing
$1195 per Person
Trip Includes:
All ground transportation
Permits and Fees (if applicable)
Location knowledge and composition instruction.
Post-processing and image critique
Light snacks
Trip Does NOT Include:
Transportation to/from your home to Kanab, UT.
Hotel Accommodations.
Alcoholic Beverages.
Meals
When you complete the checkout process, you will be given the option to either pay the full amount or put down a 50% deposit.  If you pay the deposit, the remaining amount will be charged 60-days prior to arrival to the credit card we have on file.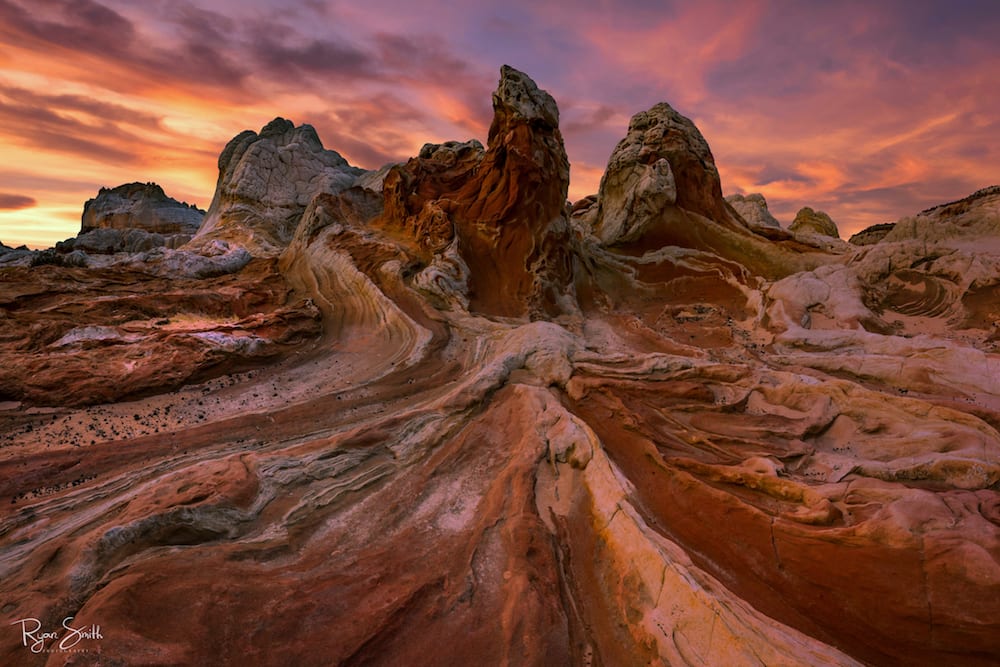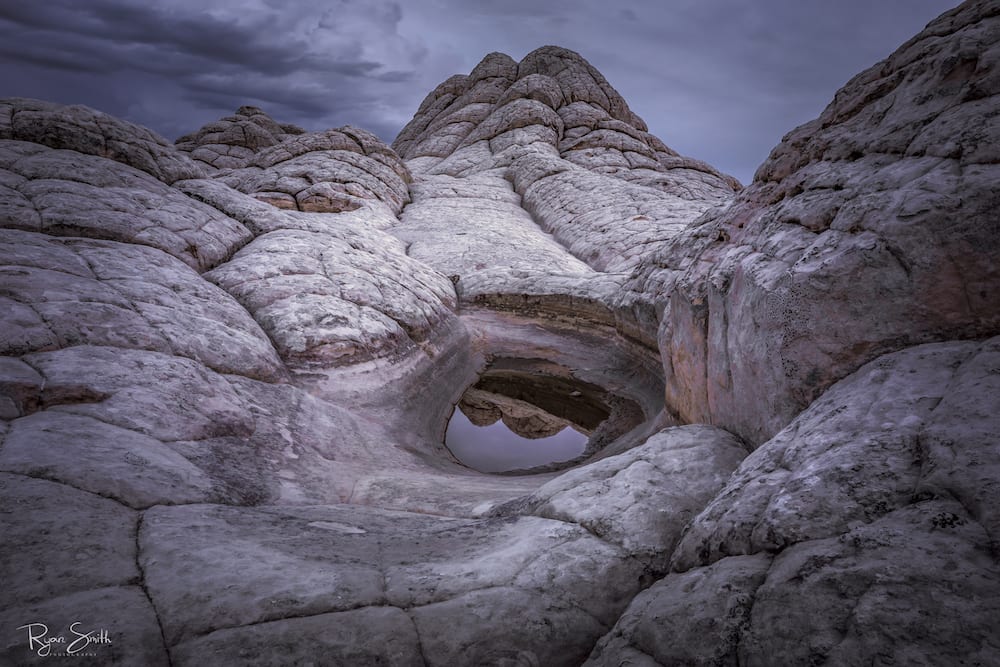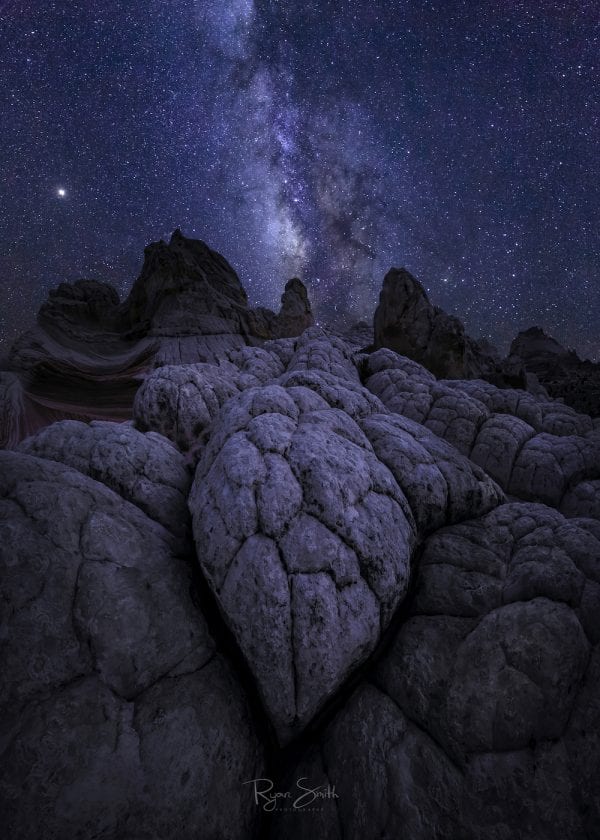 Recommended Camera Gear
Sturdy tripod and ballhead
Digital SLR or Mirrorless Camera Body.
Wide Angle Lens. Frame frame - aim for 16-35mm range or wider. Crop sensor, 10-22mm.
Mid-range zoom lens in the range of 24-100mm.
Telephoto lenses will come in handy if we go to Bryce, Alstrom Point, or the Grand Canyon.
Circular polarizer filters are useful.  Bring any ND filters if you have them.
Extra batteries, memory cards, and cleaning supplies.
Remote cord for your camera.
Laptop if you wish to backup your photos or follow along during the post-processing instruction.
We may be able to rent you gear if you don't have everything you need.
Personal Gear List
Sturdy hiking footwear, hiking socks, and long pants (keeps sand out of your shoes).
A rain jacket, warm layers, gloves and hat are all recommended since we never know what spring weather may bring.
Headlamp for night photography.
Sunscreen, sunglasses, sun hat
Water bottle or hydration bladder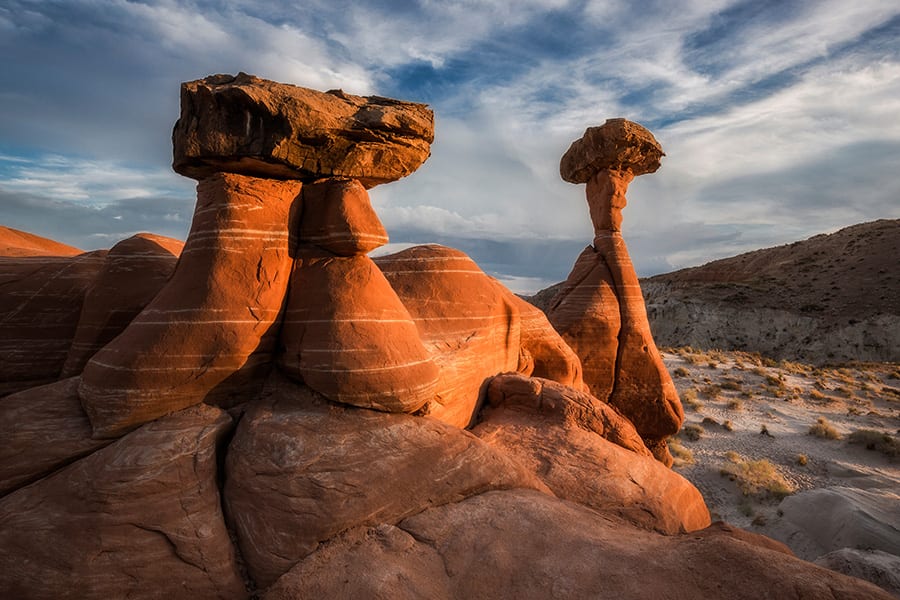 Phil Monson
Having started a love of photography shortly after graduating college in 2007 with an entry-level camera and a three-week trip to Europe, Phill discovered the incredible Desert Southwest, and has dedicated the last decade to capturing this diverse landscape. He regularly presents to small and large groups discussing landscape and astro-landscape photography techniques, and is well known in the landscape photography arena of the new digital age. Recently, Phill has taken on a new endeavor in design and creating an apparel line focused on promoting wilderness ethics and how to Adventure Responsibly.  Phill lives near Salt Lake City, UT with his wife and two children.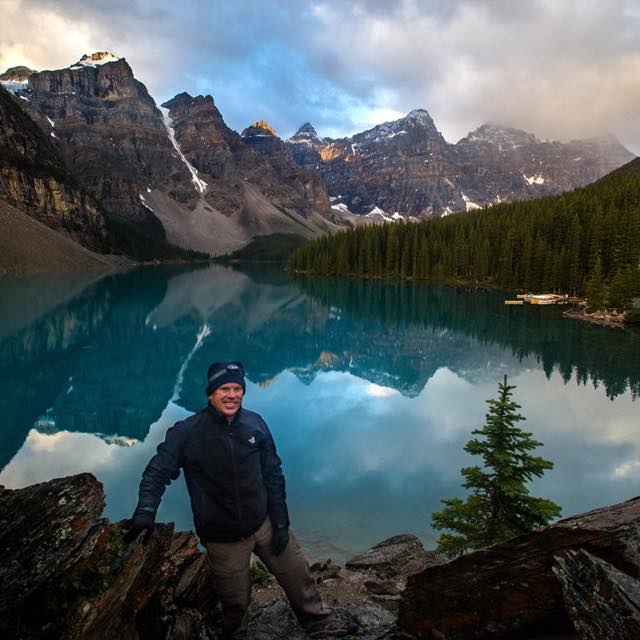 Ryan Smith
Ryan Smith developed early on in his life a love and passion for the outdoors, which fueled an obsession for landscape photography.  Growing up in the beautifully diverse state of Utah Ryan has consistently traveled through the west and beyond capturing iconic views, which spark emotion and tell a story. Ryan's artistic style is unique and unmistakable which has led to prestigious awards and work featured within publications. His work is also found within various high-end galleries throughout the west including Jackson Hole Wyoming.
Combining his professional experience as a corporate trainer with his passion for photography, Ryan has a knack for sharing the technical aspects of photography in an easy to understand way through various workshops, tours, and events through the west and the Hawaiian Islands.  He enjoys adapting to the various needs of his attendees whether its in the field learning the technical side and composition techniques, or if its in the classroom focusing on perfecting post editing techniques and helping achieve a print ready image.  Check out more of Ryan's work in the links below:
Need More Information? Contact Us!
Phone Number: 435-767-0222