Cypress Swamps Photo Workshop
October 30-Nov 3, 2021 - 1 Spot Left!!
November 3-7, 2021 - Sold Out!!
Nov 7-11, 2021 - Sold Out!!
Photograph the enchanting beauty and native wildlife of the Southern Cypress Swamps. Dates are timed for the best chances of fall colors and foggy conditions!  We will be going out on small boats to access many diverse areas and the workshop is rated Easy for physical intensity.  The fee includes single occupancy lodging right on the banks of the swamps! A small group size of 8 photographers, 2 instructors, along with local guides will ensure individual attention and optimal photographic opportunities.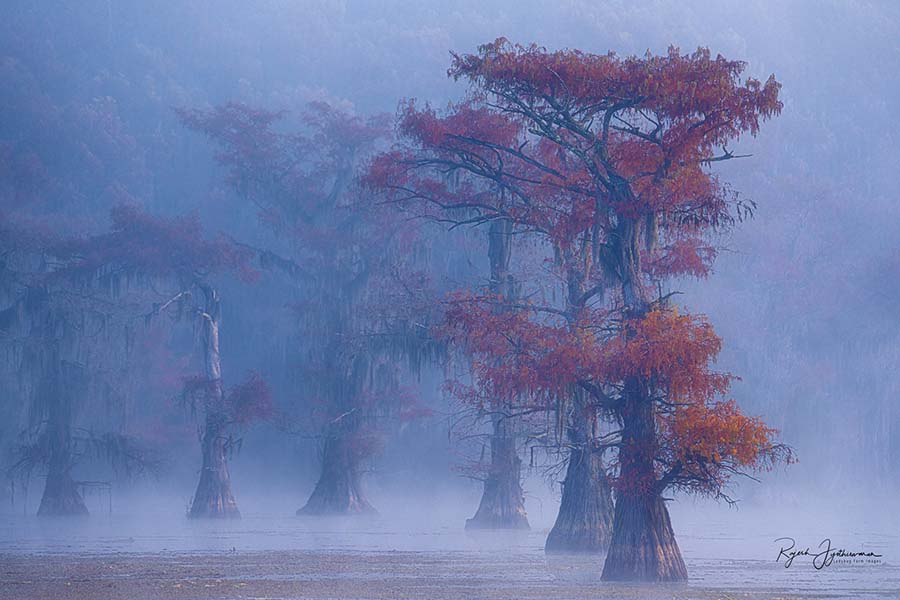 Highlights
Experience the sublime beauty of the Cypress Swamps and native wildlife. Dates are timed for best fall colors and foggy conditions!
We will be using 2 boats to efficiently access areas with optimal photographic opportunities. These boats are stable, quiet, and nimble and will deliver great landscape and wildlife photo ops.
A small group size of 8 photographers and 2 instructors will ensure plenty of individual attention.
Expert local knowledge from our boat operators and guides.
Workshop dates coincide with the new moon, so night photography will be possible!
Single-occupancy lodging and all boat/ground transportation is included. You will drift to sleep to the soothing sounds of the mysterious cypress forest!
Post-processing instruction included during the midday hours.
Itinerary
The exact itinerary will be flexible based on the weather and current conditions.  If we get foggy conditions one day, we'll spend more time out on the boats. With expert local guides and boat operators, we'll get you to the best places at the best times.  Our home base will be right next to the swamp so we won't have to waste valuable time commuting back and forth.  The itinerary below is just an example of what you can expect.
Day 1: 7PM Orientation session where we'll cover the specialized photo techniques you'll be using during our upcoming days together.
Day 2: We awake well before dawn, drive to the put-in spot, and board the boats, arriving at an enchanting cypress grove as beautiful fog sifts through the majestic trees.  Vibrant fall colors adorn the branches and calm water amplifies the reflections.  As the morning light begins to filter in, we shoot various compositions.  The fog continues to last throughout the morning and we continue chasing the light until almost noon. We return for lunch and then head out again on the boats in the late afternoon for our sunset shoot.
Day 3: We are out early again and capture some incredible wildlife images of the egrets and herons in the ethereal forest. A few alligators also make their appearance! We boat back to the pier and do a midday post-processing session.  We depart again on the boats for our sunset shoot where we find some magnificent fall color!  After a quick dinner, we take advantage of the dark skies of the new moon period and capture the stars reflecting over the calm waters of the swamp.
Day 4: We head out on boats again for our sunrise and sunset photo shoots, chasing the best light, fall colors, and conditions. We do one more midday post processing session showing you how to make the most of your images with many new digital darkroom techniques.
Day 5: Although it's hard to believe, today is our final sunrise shoot. It's our lucky day as fog has returned and we capture some amazing atmospheric images.  Everyone is thrilled with what they were able to capture.  We return to the pier and the workshop will conclude no later than noon.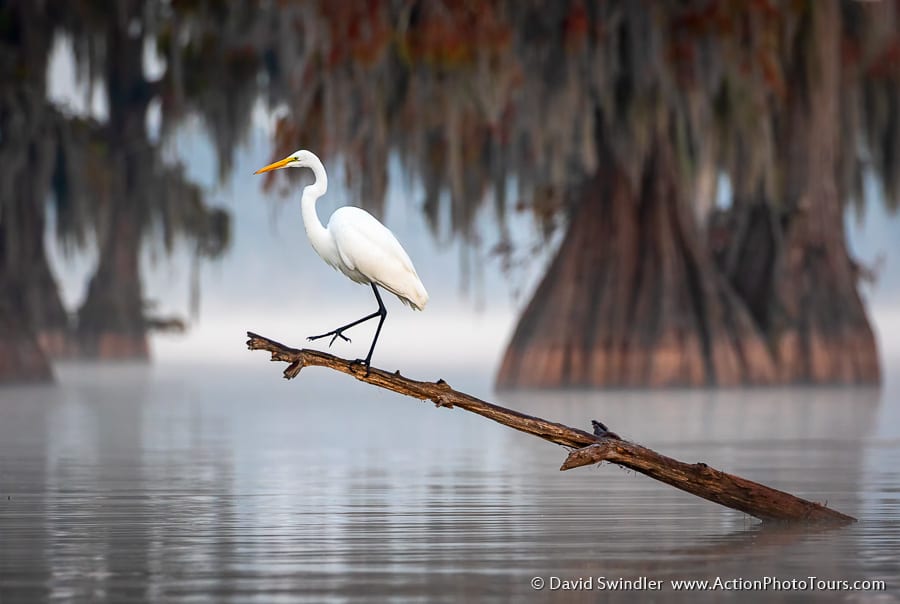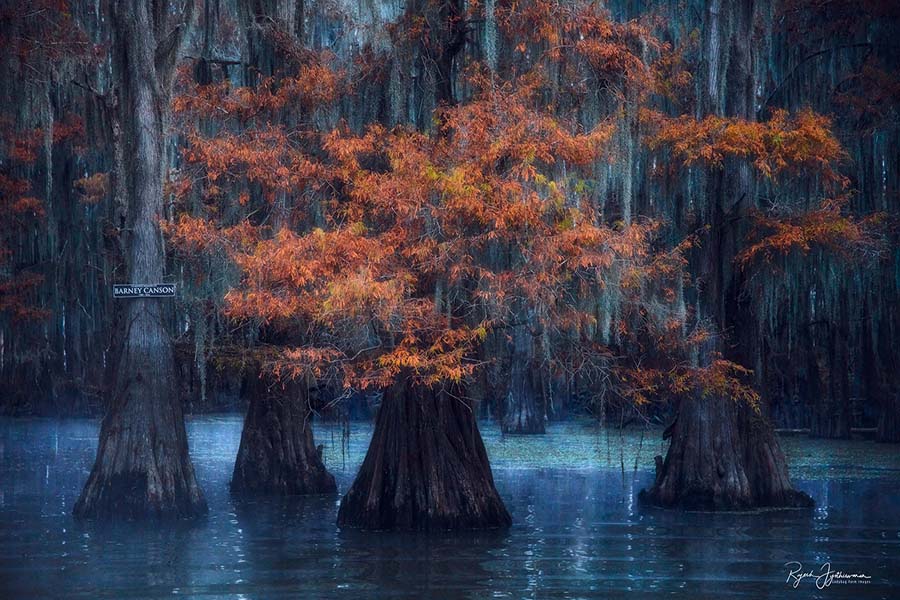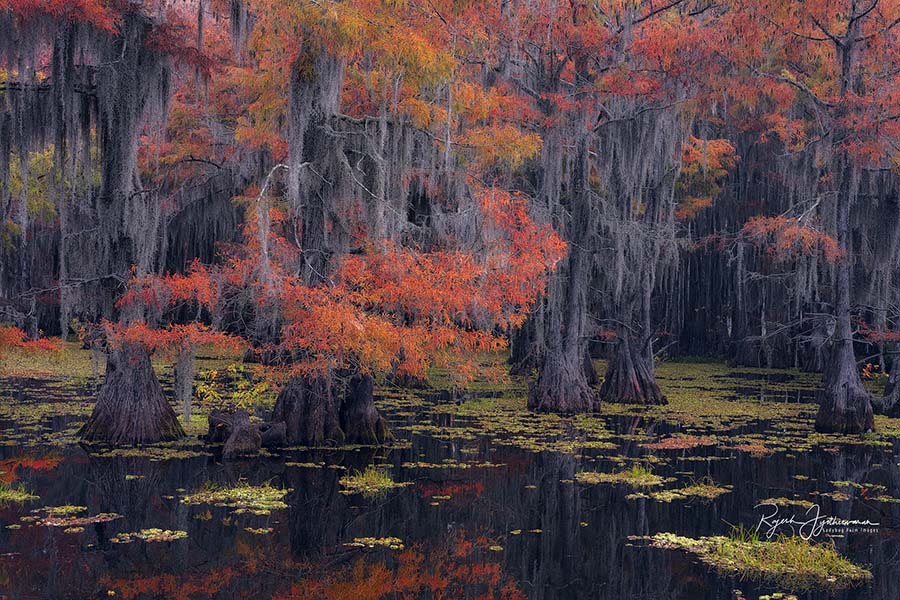 Logistics
This workshop is rated Easy for all activity levels.  Participants need to have good mobility for getting into and out of the small boats.  We will be doing a lot of handheld shooting from the boat, but we will also setup tall tripods in the water for longer exposures. We recommend bringing a pair of chest waders if you would like to get out of the boats to photograph.
Single occupancy lodging is included in the workshop price.  We will be staying at private homes along the banks of the swamp with 3 bedrooms and 2 bathrooms in each.  There is a full kitchen available for cooking, as well as a several nearby restaurants.
Due to the sensitive nature of this environment, we aren't releasing any location details publicly.  We will provide this information after you book and give you options for booking flights, etc.  The workshop will be held in the Southeast United States. All ground and boat transportation is provided once you arrive at the workshop location.
Pricing
$3975 Person + Tax
Join our Loyalty Program and Get 10% Off!
Trip Includes:
4 nights single occupancy lodging at private homes.
Boat and ground transportation once you arrive at the location.
Photography guiding and instruction
Post-processing and image critique
Trip Does NOT Include:
Flights to and from the workshop location.
Meals, beverages and snacks
Alcohol
When you complete the checkout process, you will be given the option to either pay the full amount or put down a 50% deposit.  If you pay the deposit, the remaining amount will be charged Aug 3, 2021 to the credit card we have on file.  See our full Terms and Conditions.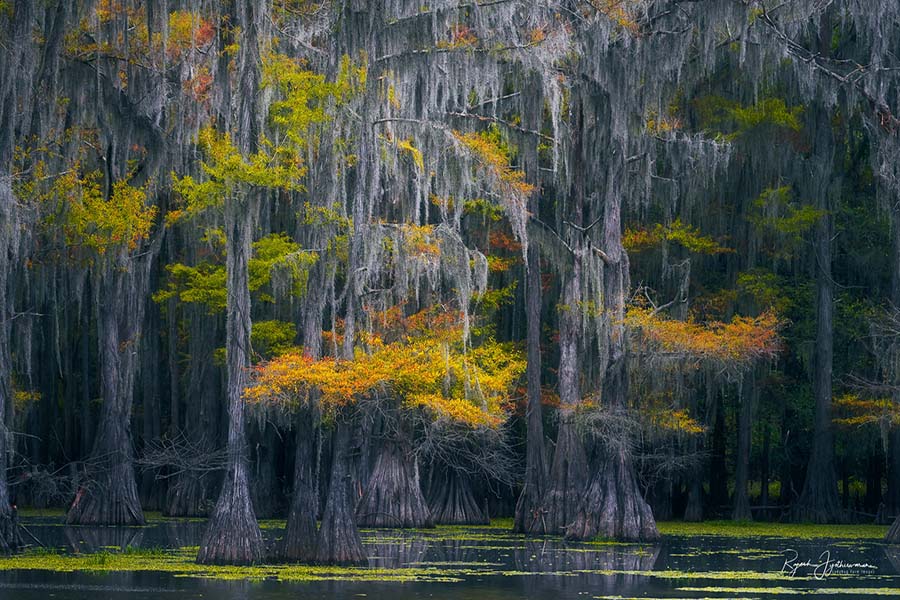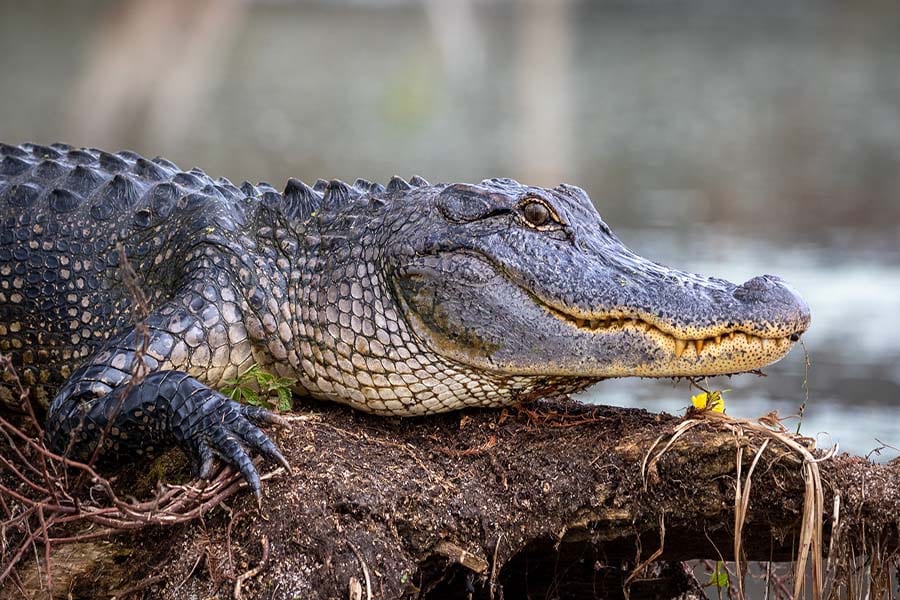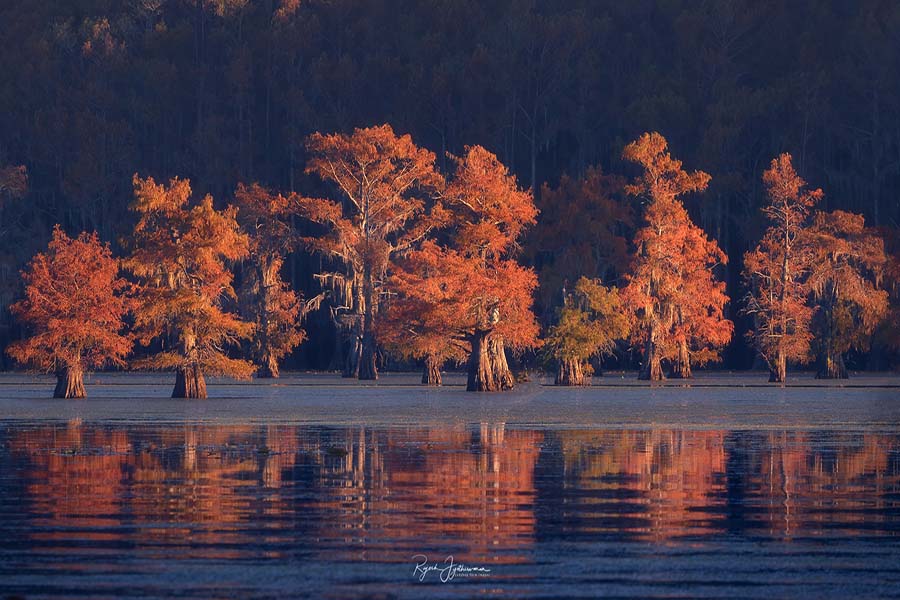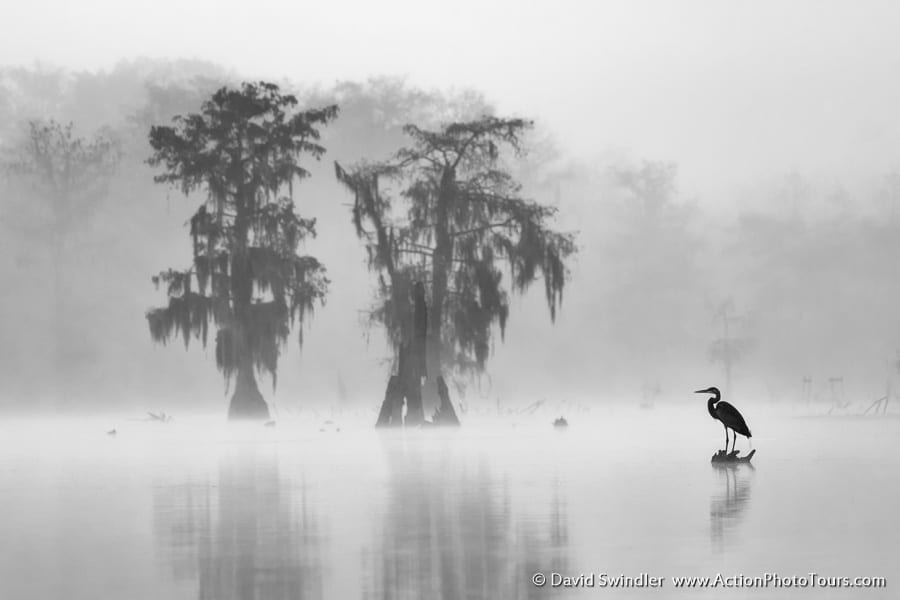 Recommended Camera Gear
Digital SLR or mirrorless camera body.
Wide angle lens in the 16-35mm range.
Mid-range zoom lens in the range of 24-100mm.
Long telephoto zoom lens in the 100-600mm range.  For wildlife you will want a lens that is longer than 200mm.
A tall, sturdy tripod and ballhead. We recommend using an arca-swiss mount for your camera so we can more easily share tripods.
An L-bracket is highly recommended for your camera!
Circular polarizers are a MUST and ND filters may come in handy for longer exposures.  If you like shooting with grads, bring them along.
Backpack to carry your gear.
Extra batteries, memory cards, and cleaning supplies.
Laptop if you wish to backup your photos or follow along during the post-processing instruction.
Personal Gear List
Sturdy footwear and long pants.
Warm jacket for cool mornings
Waterproof shell or rain jacket.
Headlamp
Sunscreen, Sunglasses, Sun Hat.
Water bottle.
Bug Spray
Chest waders if you wish to get out of the boat
Knee pads for photographing from the boat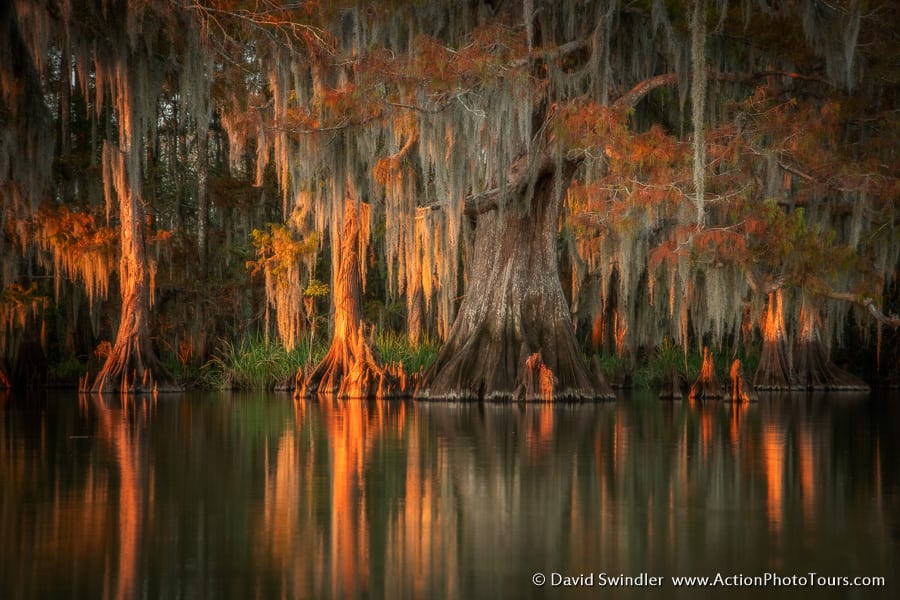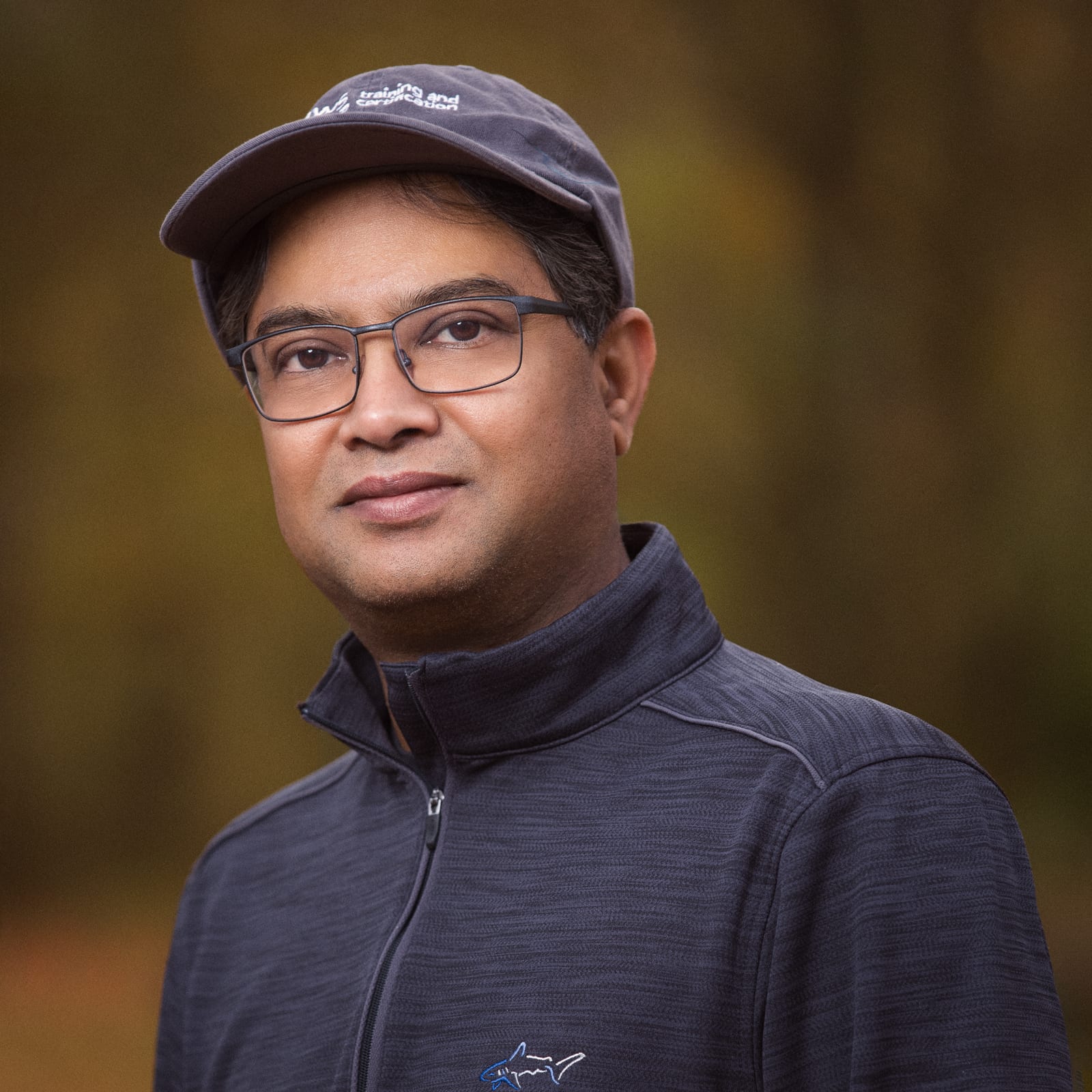 Rajesh Jyothiswaran
Born and raised in India, Rajesh moved to Texas in the early 1990's to attend graduate school. He now lives in Murphy, TX with his wife and two daughters.
Rajesh's landscape and astrophotography journey began through his love of horticulture and the native Texas landscape. His interests include macro, landscape and astrophotography, and he has an affinity for undiscovered locations and unique photo ops.
Photography has taken Rajesh on a path of self-discovery, learning, and meaningful friendships. His images are displayed at several exhibitions around the world, and he has won several awards including the International Landscape Photographer of the Year Top 101 award and a Top 10 finalist in the Smithsonian 15th Annual Photo Contest.  Two of his images are published and displayed at London's Royal Botanical Gardens.   
Rajesh shares his images regularly on his website and other social media.
Website:   2020px.com
Facebook: TheLadyBugFarm 
Instagram: ladybugfarmimages 
Flickr: Rajesh Jyothiswaran 
500px: Rajessh Jyothiswaran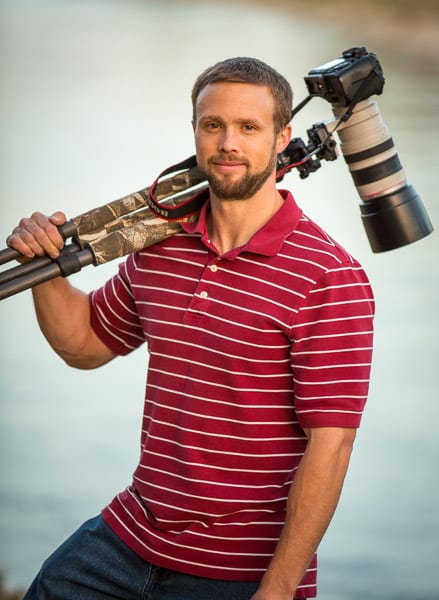 David Swindler
David Swindler is a National Geographic award-winning landscape and wildlife photographer. He received a degree in chemical engineering and worked in the semiconductor industry specializing in optics and photolithography. Back in 2014 he quit his day job to follow his true passion. He has traveled to many locations around the world and has extensive experience photographing a wide variety of subjects and conditions. He finds great satisfaction in helping others learn photography, especially in the wild desert environment near his home in Kanab, UT.  David is an expert in night photography and loves to get out and shoot the starry night skies. Catch a glimpse of David's work in the slideshow, and follow the links below to see more!
Gallery   Media Coverage    500px     Flickr
David has been leading guided photo tours for many years. He is very familiar with many different types of cameras and how to capture the best photos. And most importantly, his clients are the top priority while out in the field.  Just read what others are saying here: Trip Advisor.