Costa Rica Wildlife Adventure
Embraced by the Pacific Ocean and Caribbean Sea, Costa Rica is one of the most biodiverse places on Earth! It is truly a wildlife paradise and we'll immerse ourselves in ecologically rich areas such as the Osa Peninsula, Corcovado National Park and the misty Cloud Forests.  The Workshop is all-inclusive with meals, lodging, and in-country flights included. Lead instructor Juan Pons has over 16 years experience running photo workshops and is intimately familiar with the wildlife of the region.  Local guides and naturalists will be on hand to further enhance your knowledge of the species!  You will probably see more wildlife on this trip than anywhere else in the world!
$5995

All-Inclusive Trip

50% Deposit
6 Students per Instructor
Max 12 Students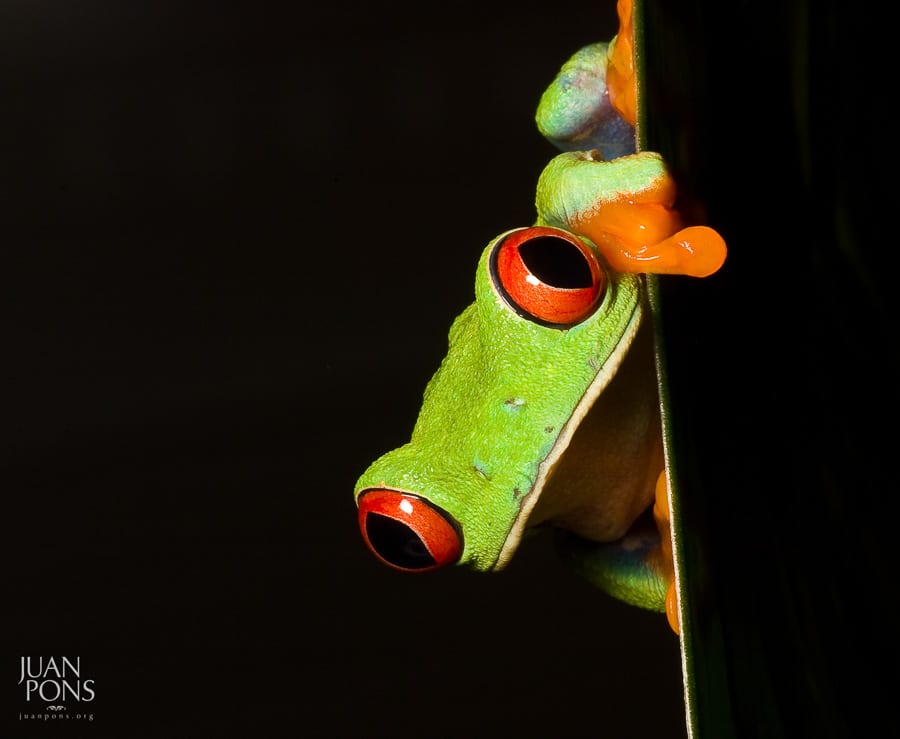 Highlights
The Osa Peninsula of Costa Rica is considered the crown jewel of the country. The ecological variety is truly stunning, so much so that National Geographic has called it "the most biologically intense place on Earth."
We will spend 5 days in and around the Osa Peninsula and Corcovado National Park followed by 2 days deep in the cloud forests looking for species such as the resplendent quetzal!
Lead instructor Juan Pons has over 16 years experience running photo workshops and is intimately familiar with region.  One of the best naturalists in the area will accompany us to explain behaviors and aid in spotting wildlife!
Wildlife photography is our focus! We are targeting a wide variety of species such as sloths, spider monkeys, howler monkeys, crocodiles, hummingbirds, motmots, pit vipers, red-eyed tree frogs, squirrel monkeys, lizards, herons, serpents, toucans, macaws, anteaters, poison dart frogs, capuchin monkeys, owls, and many more!
This workshop is all-inclusive with lodging, meals, ground transportation, and in-country flights included.
You will learn lots of new photography skills while in the field along with post-processing and image critique sessions.
Itinerary
The exact itinerary will be kept flexible to account for the weather and current conditions. We will optimize our time for the best possible photography.
Day 1 (Sept 24) San Jose: Arrive in San Jose (SJO) Costs Rica.  You will be picked up at the airport and taken to a nearby hotel where we will spend the first night. Dinner is not included on this day since everyone will be arriving at different times.
Day 2 (Sept 25) Matapalo:  We jump on a short flight from San Jose Airport to Puerto Jimenez where we will be based for the majority of the workshop. After a brief introduction to wildlife photography over lunch we head out to Matapalo on our first outing in hopes of photographing sloths, monkeys, herons, and many other species of birds.
Day 3 (Sept 26) La Tarde:  We are up early to photograph reptiles, and amphibians (including vipers, poison dart frogs and more).  Later this afternoon we have a classroom session to download, edit and review our images.
Day 4 (Sept 27) Carate:  We are up early for a full day of photography.  The road to Carate provides opportunities for many different species of wildlife, and is the best place to photograph scarlet macaws in their natural environment.  We will also be hoping to spot sloths, monkeys, toucans and many other species of birds. Later that afternoon, we visit a bird sanctuary
Day 5 (Sept 28)  Bambu and OSA Interactive Gardens:  We spend the morning photographing many bird species that visit this area, including trogans, cuckoos, manakins, and toucans.  We will also visit the Butterfly House to capture species native to Costa Rica. Late in the afternoon, we make our way to Mirimar in hopes of spotting two and three-toed sloths, monkeys, toucans and various species of birds.
Day 6 (Sept 29) Sierpe:  We depart our resort early and board pontoon boats to cruise along the Sierpe river photographing crocodiles, boas, iguanas, herons, macaws, owls, and possibly potoos. Later in the afternoon we have a classroom edit and image review session.
Day 7 and 8 (Sept 30-Oct 1) Cloud Forest:  This morning we pack up and head into the Cloud Forest.  The next two days will be spent in search of the resplendent quetzal, emerald toucanet and silky-flycatchers We also visit the hummingbird gardens to photograph a plethora of species that call Costa Rica home.
Day 9 (Oct 2):  Cloud Forest and San Jose: We wake early to explore the hummingbird gardens one last time before making the 5 hour drive back to San Jose where we will overnight at a hotel near the airport.
Day 10 (Oct 3):  We head to the airport and reluctantly say our goodbyes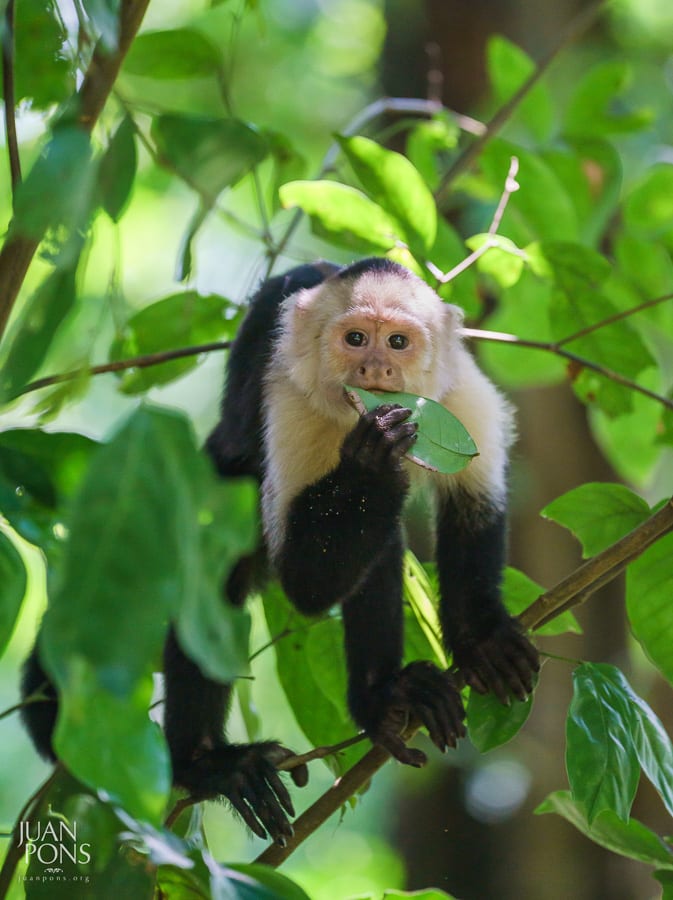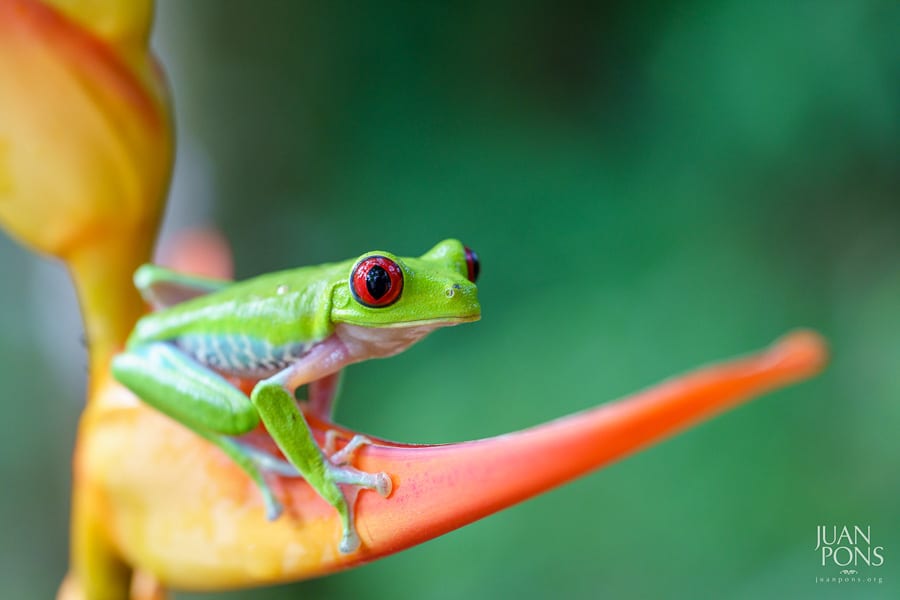 What to Expect
Our workshops are pretty intense - you should not expect a leisurely vacation.  Our goal is to capture the best images possible during our time together and this means starting well before dawn and ending after sunset.  However, we will usually take a longer lunch break to rest and recuperate.
This workshop is a small group with a max 6:1 participant to instructor ratio!
Expert wildlife and landscape photographer Juan Pons has led workshops for the past 16 years. He knows Costa Rica intimately and will ensure we get to the best spots and find the wildlife. Instructor David Swindler will be joining him and they both will be on hand throughout the workshop to teach you new skills and ensure you get the best photos!
Immediately after registering for the workshop you will receive a confirmation email. About 3 months before the start of the workshop you will receive the details needed to book your airfare.  You will periodically receive pertinent information via email along with clothing/gear recommendations and checklists.
Entry Requirements
**The information below is accurate as of June 2021.  The exact requirements may change between now and departure. We will update you on any changes prior to departure.
Costa Rica does not require a Visa for US citizens, however, you will need a valid passport.  A negative COVID-19 test is no longer required to enter the country.  All visitors need to fill out a "Costa Rica Health Pass" a couple days before travel. This screening document is used to decrease the risks related to COVID-19 pandemic. All visiting tourists must acquire mandatory travel insurance that covers lodging in the event of a mandatory quarantine, as well as medical expenses due to contracting COVID-19.  Having been vaccinated does not exempt you from this requirement.  The cost of this insurance varies but it is about $10-15 per day.
Currently, the US is still requiring a negative COVID test before returning home. We have made arrangements for all of us to take the test just prior to our departure. There will be a small fee for this test. It is possible that this test may be waived with proof of prior vaccination, but for now, it is still required.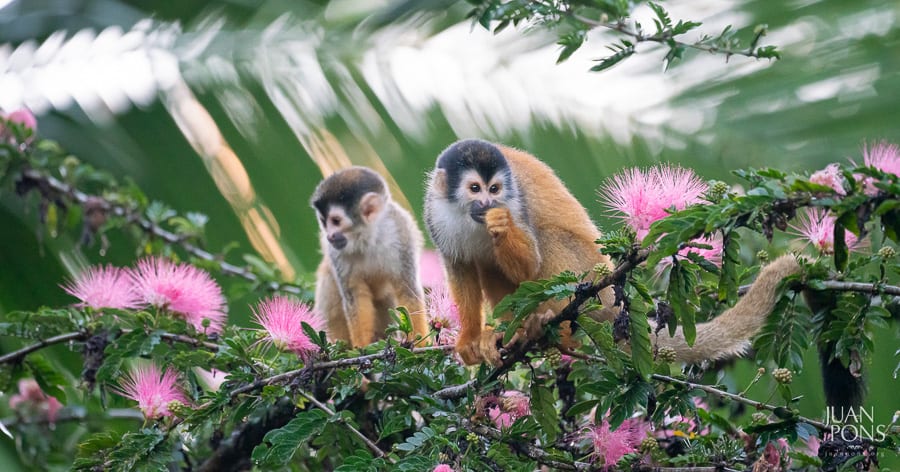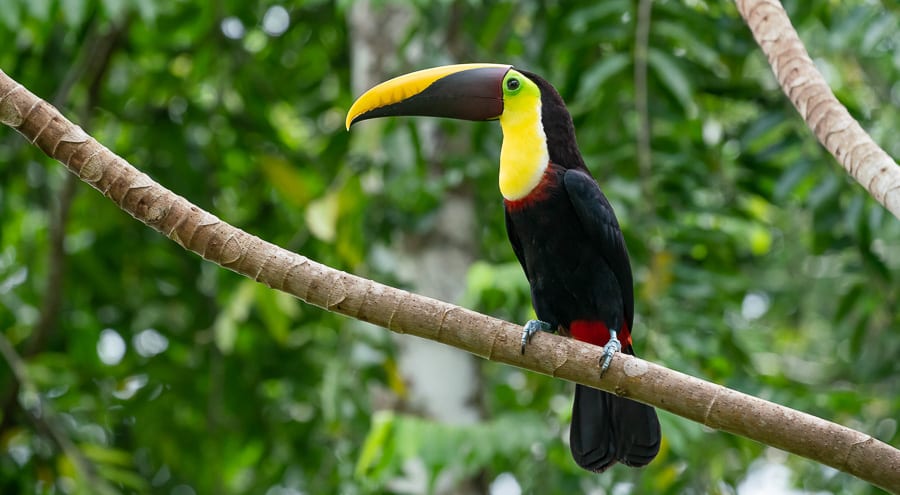 Pricing
$5995 Person + Tax
Trip Includes:
9 Nights Double-Occupancy Hotel Lodging. Single Supplement adds $900.
All meals and snacks.
Ground transportation
Domestic flights in Costa Rica
Entrance fees and permits for parks and attractions
In-field photography instruction
Post-processing and image critique
Trip Does NOT Include:
Flights to and from your home and San Jose, Costa Rica
Alcohol and specialty drinks
Souvenirs
No meals are included on the Sept 24 arrival day. Hotel breakfast included on Sept 25.
You will be picked up at the San Jose Airport in Costa Rica.  From there everything is taken care of for you until we drop you back off at the airport in San Jose.
When you complete the checkout process, you will be given the option to either pay the full amount or put down a 50% deposit.  If you pay the deposit, the remaining amount will be charged July 24, 2021 to the credit card we have on file.  See the full Terms and Conditions.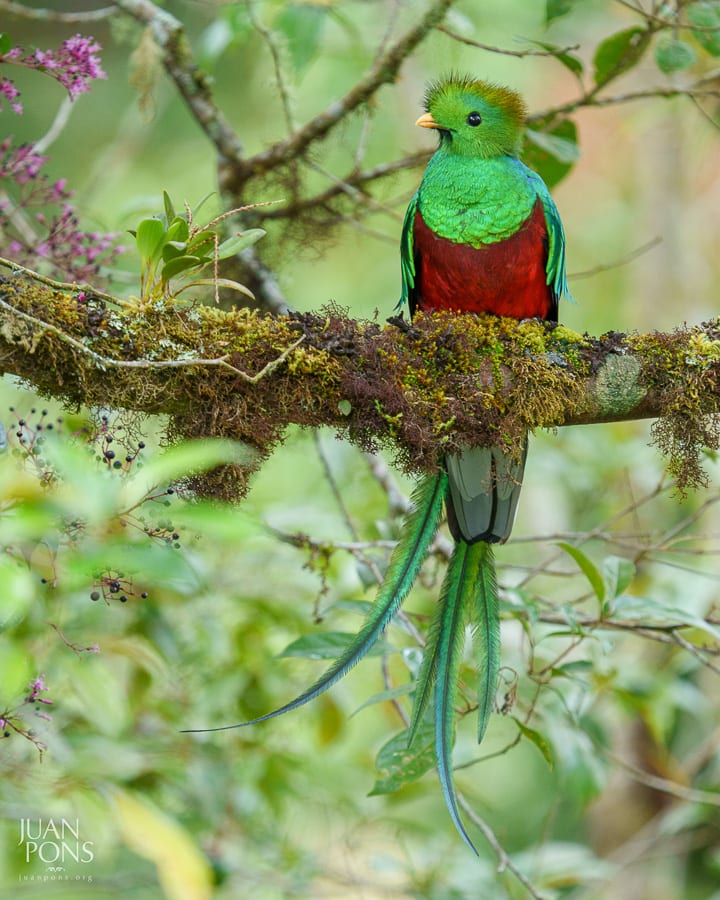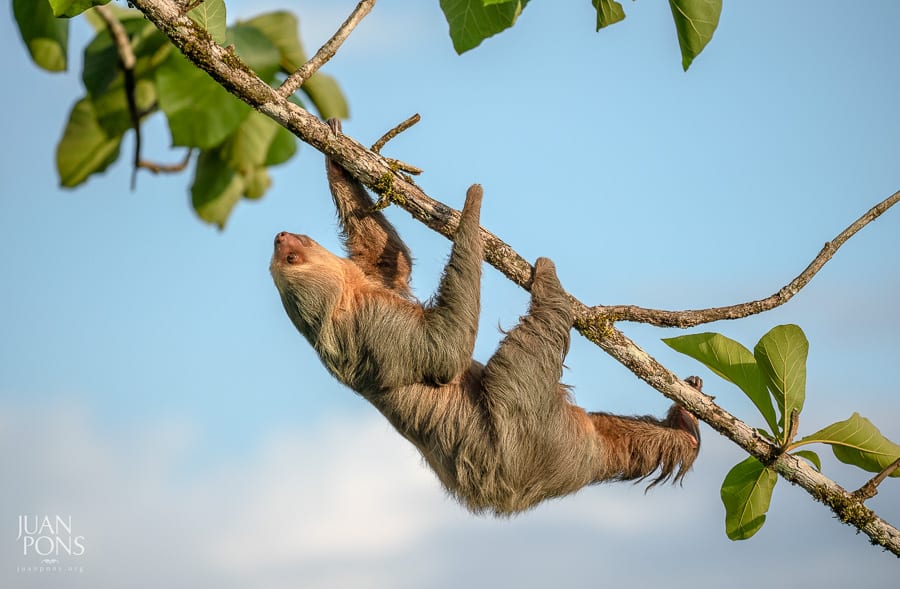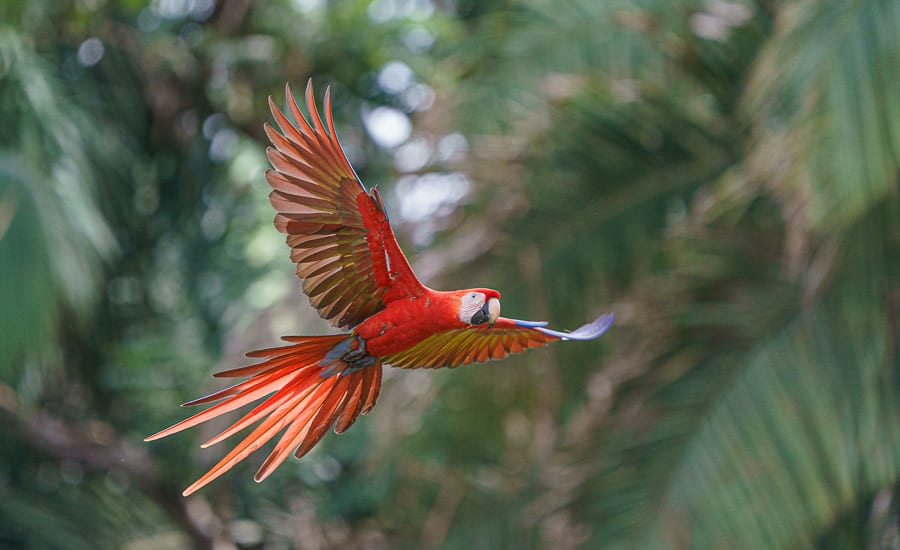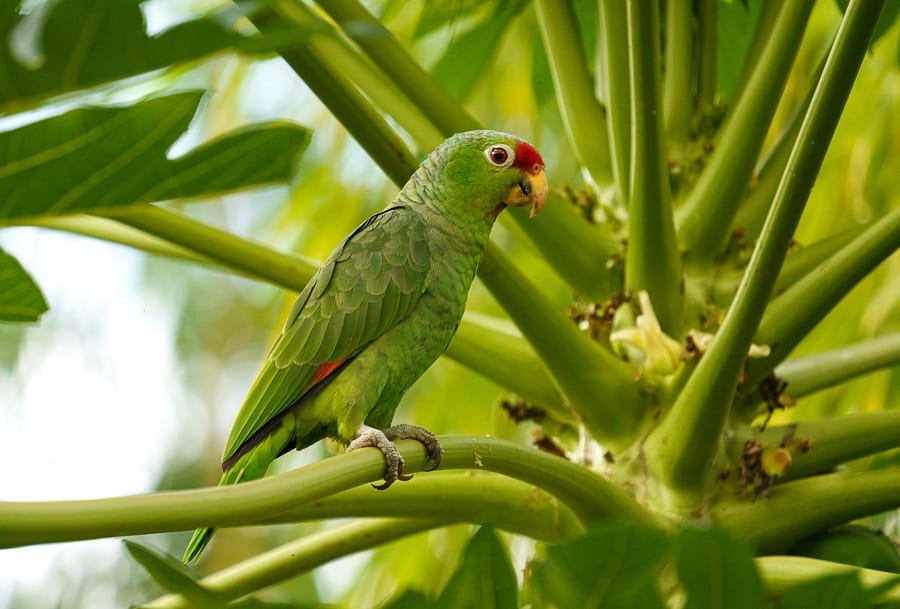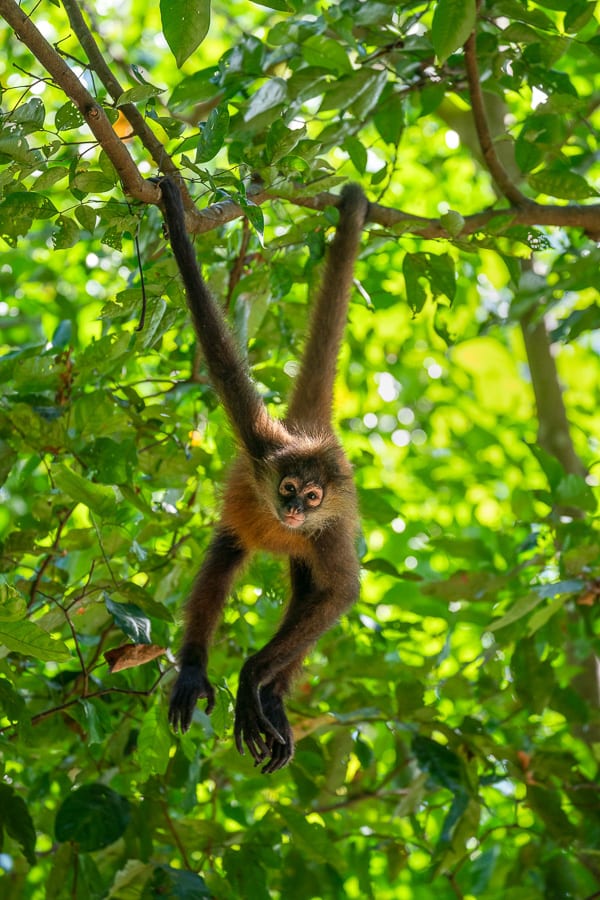 Instructor - Juan Pons
Born and raised in San Juan, Puerto Rico, Juan is a nature and wildlife photographer, whose passion is photographing our worlds magnificent wildlife and natural features. Juan is a strong supporter of wildlife and natural habitat conservation and is a member of several conservation organizations. Though private individuals purchase photos directly from him, Juan donates his images to non-profit organizations with nature and wildlife preservation missions. Juan never ceases to be amazed by the natural subjects he photographs and hopes that sharing his photographs will inspire others to appreciate and respect natural life.
With more than 30 years experience in photography, Juan has also become a recognized expert in Wildlife Photography, Lightroom and on maximizing the capabilities of DSLRs when shooting video.
Juan travels extensively capturing nature's beauty, and has been teaching photography out in the field and the classroom for more than 18 years. Listen to an interview with Juan on The Candid Frame Podcast.
Juan's work has been featured on numerous publications, including: Sierra Magazine, Nature Conservancy, Audubon Magazine, American Photo, Audubon North Carolina, Wildlife in North Carolina, The Independent, and many others.
Juan has been the founder of numerous popular photography podcasts and most recently started a new YouTube channel features all things photography.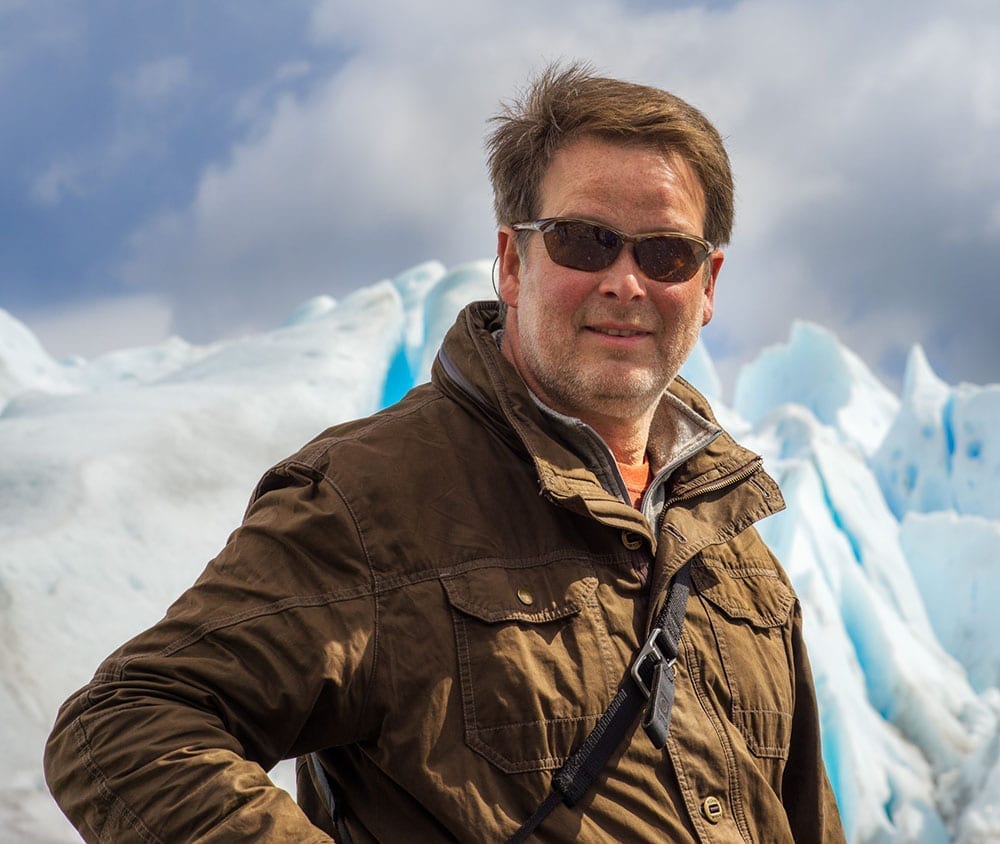 Instructor - David Swindler
David Swindler is an award-winning landscape and wildlife photographer.  Among others, he has been recognized by Sony World Photography Awards, International Landscape Photographer of the Year, and National Geographic.  He received a degree in chemical engineering and worked in the semiconductor industry specializing in optics and photolithography. In 2014, he left his day job to follow his true passion. He has traveled to some of the most remote regions of the world and has extensive experience photographing a wide variety of subjects and conditions. He finds great satisfaction in helping others learn photography, especially in the wild desert environment near his home in Kanab, UT.  David is an expert in night photography and loves to get out and shoot the starry night skies. Catch a glimpse of David's work in the slideshow, and follow the links below to see more!
Gallery    Awards and Media Coverage
Having guided photo tours for years, David is very familiar with many different types of cameras.  He is a master with light and composition. But most importantly, his dedication to his clients is what really sets him apart!   Just read what others are saying here: Trip Advisor.