Bisti Badlands Photo Workshop
Sept 11-15, 2020 - Sold Out!!!
Let your imagination run wild in one of the most bizarre and alien landscapes! We will be visiting areas in and around Shiprock and the Bisti Badlands of New Mexico. The dates are optimized for prime Milky Way shooting and possibly late monsoon storms. The workshop will be instructed by night photography experts David Swindler and Christine Kenyon and local Navajo guides will get us off the beaten path!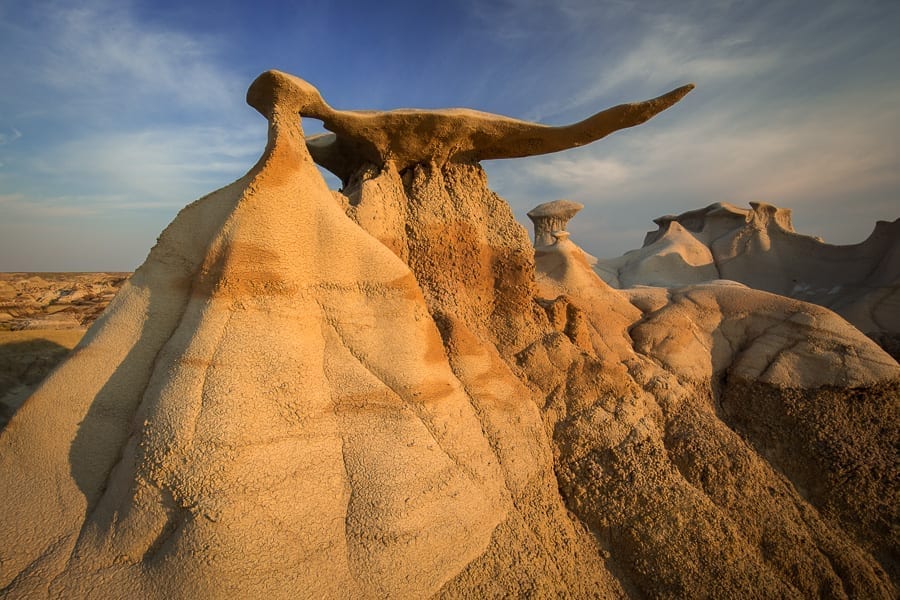 Highlights
The badlands of New Mexico are truly astonishing, with whimsical hoodoos, jagged spires, arches, fossils, and much more! The incredible diversity here will get your creative juices flowing.
Dates are timed for optimal Milky Way shooting. Expect to do lots of night photography as long as skies are clear!
We will be using local Navajo Guides to get off the beaten path and into some very unique areas.
Night photo experts David Swindler and Christine Kenyon will lead the workshop with a max cap of 7 participants.
Expect to learn many new techniques and come prepared to shoot a wide range of desert subjects. We may even get some late monsoon season storms!
Post-processing and image critique sessions will be scheduled throughout the workshop to help make the most of your images.
Itinerary
The exact itinerary will be kept flexible to account for the weather and current conditions. Our time will be optimized for the best possible photography. The badlands are spectacular in all different weather conditions and the itinerary below serves only as an example of what we might do.
Day 1 (Fri Sept 11):  Meet at 1PM in Farmington, NM for a mandatory orientation session. We will cover many techniques you will be using during the workshop and discuss the itinerary in detail.  After a quick dinner, we'll meet up with our Navajo Guide to photograph sunset and Milky Way.  We return to town around midnight.
Day 2 (Sat Sept 12):  It's a short night and we are up early to photograph sunrise in the Badlands.  A quick half-mile hike puts us in an area with some incredible formations and hoodoos. We just can't get enough of the otherwordly shapes and spires. We return for breakfast and then meet together for a post-processing session. We take a well-deserved afternoon break and then head out for our sunset shoot. Some stormy clouds have moved in and we capture some dramatic light and glow!
Day 3 (Sun Sept 13):  We are up early again for golden light in a new area of the badlands. There is so much to explore and photograph here! We do another post-processing and image critique session when we return to town. Mid-afternoon we venture out onto the Navajo reservation with our local guide. He takes us to some really unique rock formations!  After sunset, we all group together at our favorite formations to capture the brilliant Milky Way.
Day 4 (Mon Sept 14):  Based on the forecast, we decide to revisit one of our favorite areas of badlands for sunrise. Mother Nature is kind to us and we get a couple hours of soft light and perfect clouds.  After a hearty breakfast we do our final post-processing session. In the post-processing session we cover techniques for editing your Milky Way photos.  In the evening we hike out to some features that seem to defy any explanation. "How could these have formed?" you ask yourself. We photograph sunset and return to the hotel early since clouds have moved in.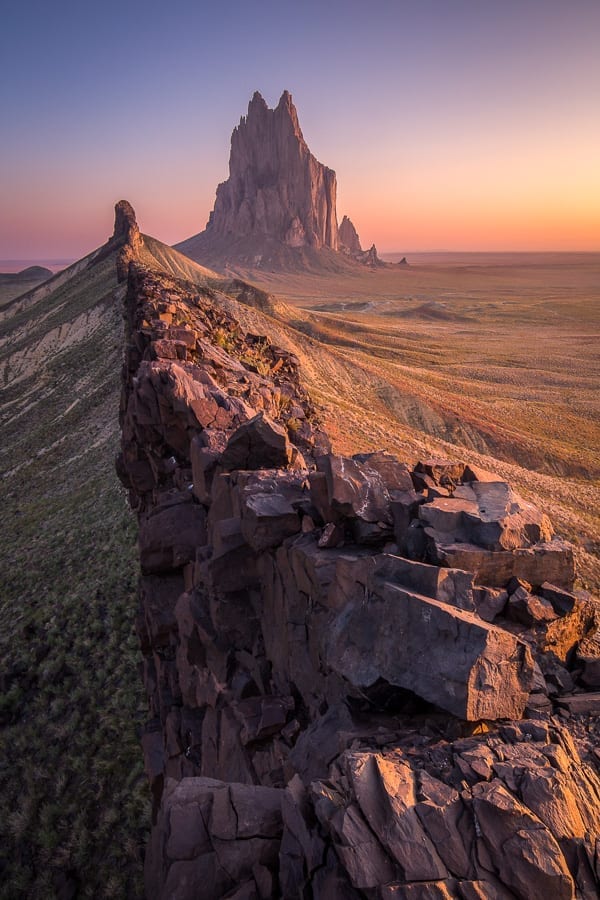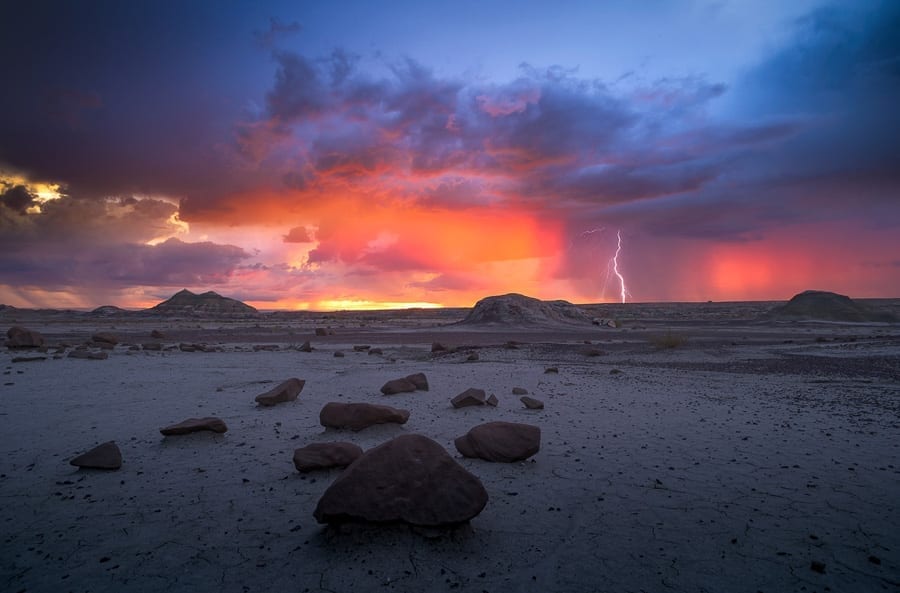 Itinerary, cont.
Day 5 (Tues Sept 15):  It's hard to believe it's the last day!  We wake up for our final sunrise at Shiprock, capturing the dramatic grandeur of the monolith as soft morning light illuminates the jagged ridges. We return to town in time for breakfast and check out of our hotels. We reluctantly say goodbye to all the new friends we have made! The workshop will conclude by 10AM so you can plan your return travel after that.
Logistics
Please plan your travel so that you are in Farmington, NM no later than 1PM on Friday, Sept 11.  We will begin promptly with out orientation session and group meeting.
For those who are flying in, Durango, CO is the closest airport. It's a one hour drive from Farmington but the flight options are fairly limited. Albuquerque International Airport is a 3-hour drive from Farmington has much more availability.
Transportation will be provided during the workshop for all participants. You are welcome to follow us in your own vehicle, but we recommend everyone ride together since we may out late at night or going on some rough or muddy roads . Each participant will need to get to Farmington, NM on their own.  If you don't want to rent a car, we may be able to arrange car-pooling with other workshop attendees.
Lodging is not included in the workshop fee so you have the option to stay wherever you like.  The group will be based at the Fairfield Inn and Suites and we have reserved a block of rooms for our guests at $94/night + tax.  Please call them at 505-324-0777 and mention you are with Christine Kenyon's group to receive the special rate. You will need lodging for the nights of Sept 11, 12, 13, and 14.
Our goal is to maximize your photography while you are here. This can mean long days and not a lot of sleep. We will utilize the middle of the day for rest breaks and post-processing sessions.
This workshop is rated Moderate for activity level. No long hikes are planned but participants should be able to hike 2-4 miles each day to get to the shooting locations.  The workshop will conclude by 10AM on Tuesday, Sept 15.  You can either head back home after that time or spend additional days in the area.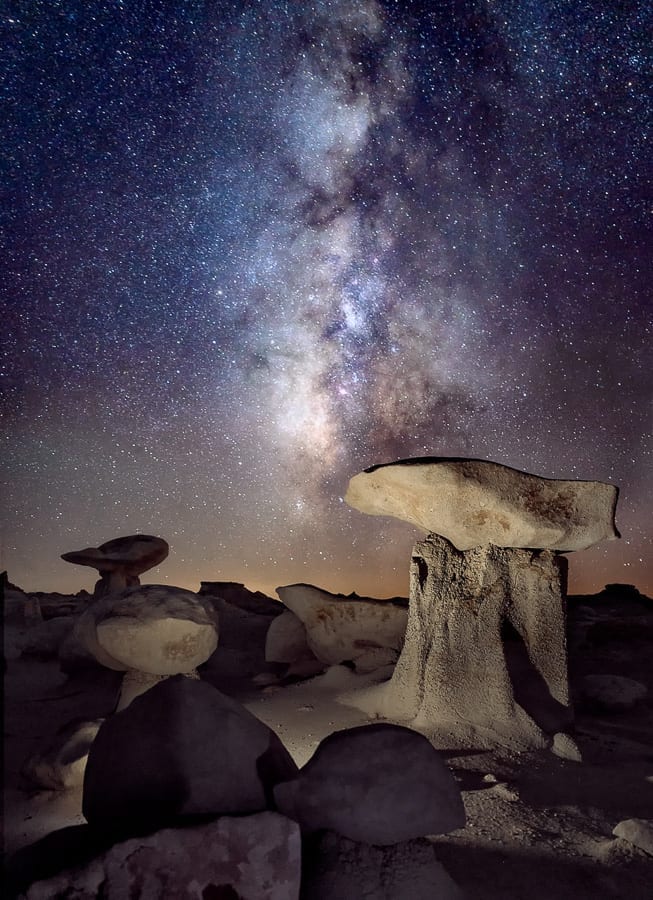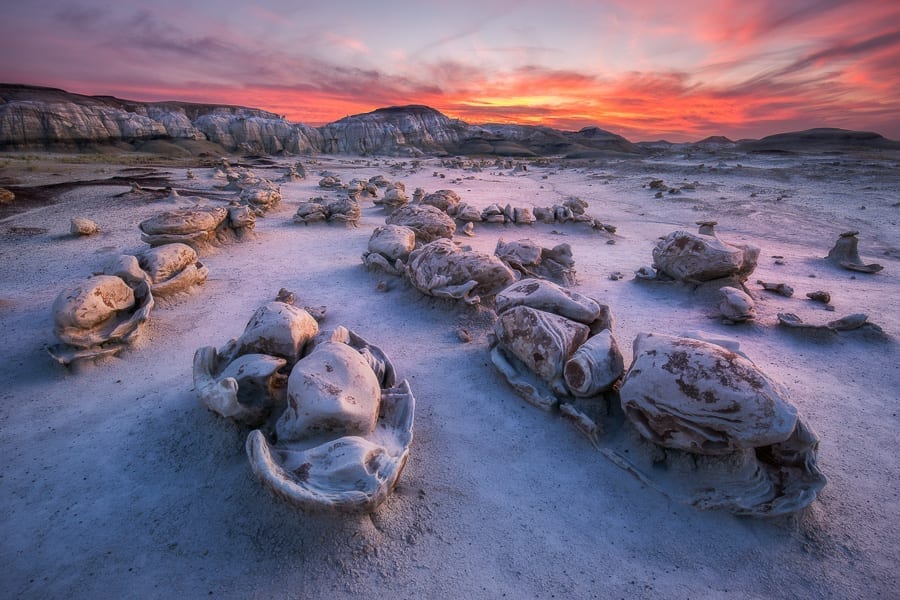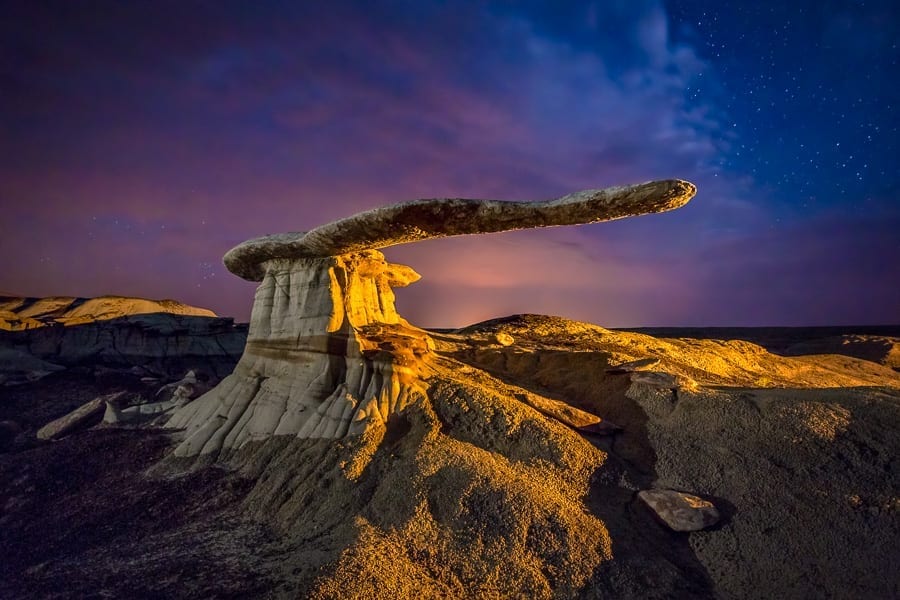 Pricing
$1995/person + Tax
Trip Includes:
All Ground Transportation
Local Navajo Guide
In-Field Photography Instruction
Post-processing and Image Critique
Light Snacks and Water
Trip Does NOT Include:
Transportation to/from your home to Farmington, NM.
Meals and Beverages.
Lodging
When you complete the checkout process, you will be given the option to either pay the full amount or put down a 50% deposit.  If you pay the deposit, the remaining amount will be charged 90-days prior to arrival to the credit card we have on file.
Recommended Camera Gear
Sturdy tripod and ballhead
Digital SLR or Mirrorless Camera Body.
Wide angle lens in the 16-35mm range. For night photography, you need a wide angle lens that is f/2.8 or faster.
An ultra-wide lens like an 11-24mm or a fisheye will allow you to make very creative compositions.
Mid-range zoom lens in the range of 24-100mm.
Telephoto lenses are optional and there won't be much use for them.
Circular polarizer filters and ND filters for your lenses.  If you like shooting with grads, bring them along.  A 9 or 10-stop ND filter will be useful for creating very long exposures.
Backpack to carry your gear.
Extra batteries, memory cards, and cleaning supplies.
Remote cord for your camera.
Laptop if you wish to backup your photos or follow along during the post-processing instruction.
Personal Gear List
Sturdy hiking footwear, hiking socks, and long pants .
Warm jacket for cool mornings
Headlamp
Sunscreen, Sunglasses, Sun Hat.
Water bottle or hydration bladder.
Hiking poles if you like having them.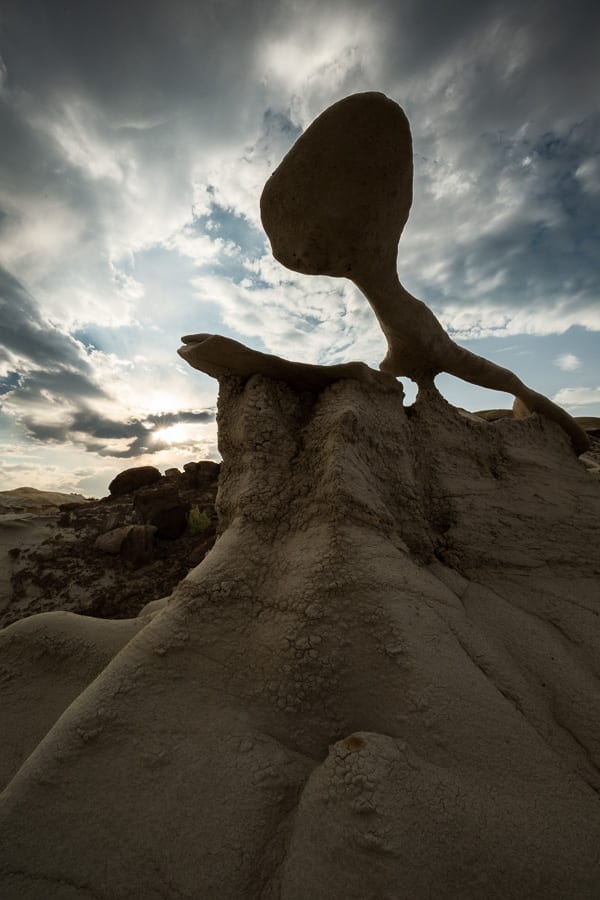 Instructor - Christine Kenyon
Christine Kenyon is an awarding winning overland-adventure and nightscape photographer based in Utah. She was selected as one of 100 "rising stars" in photography by Nikon, and was named by Business Insider as one of "20 of the best up-and-coming photographers across the world you can follow on Instagram." Christine is a speaker, writer and educator. She has written for Really Right Stuff, presented on the subject of Nightscape photography at several conferences, and leads nightscape and landscape workshops to amazing locations in the western United States.
With her two Labrador Retrievers, and camera gear all packed into a Toyota 4Runner, Christine regularly explores the backroads of the mountain west.
Christine grew up in and around photography. Her late father, Smithsonian photographer Lowell Anson Kenyon, was instrumental in cultivating her natural creativity and deepening her interest in photography as fine art. Under her father's tutelage, she developed her photographic skills while shooting, processing and printing black and white photography almost exclusively, and winning international adult print competitions as a teenager.
For Christine, "Photography provides a way for us to capture and relate our compelling moments. A way to rewind and relive our experience – a way to tell our story. I believe that living in-the-moment, creates mindful, deliberate awareness of our individual experience. Real, raw, honest, moving, inspiring — life's an adventure, capture it!"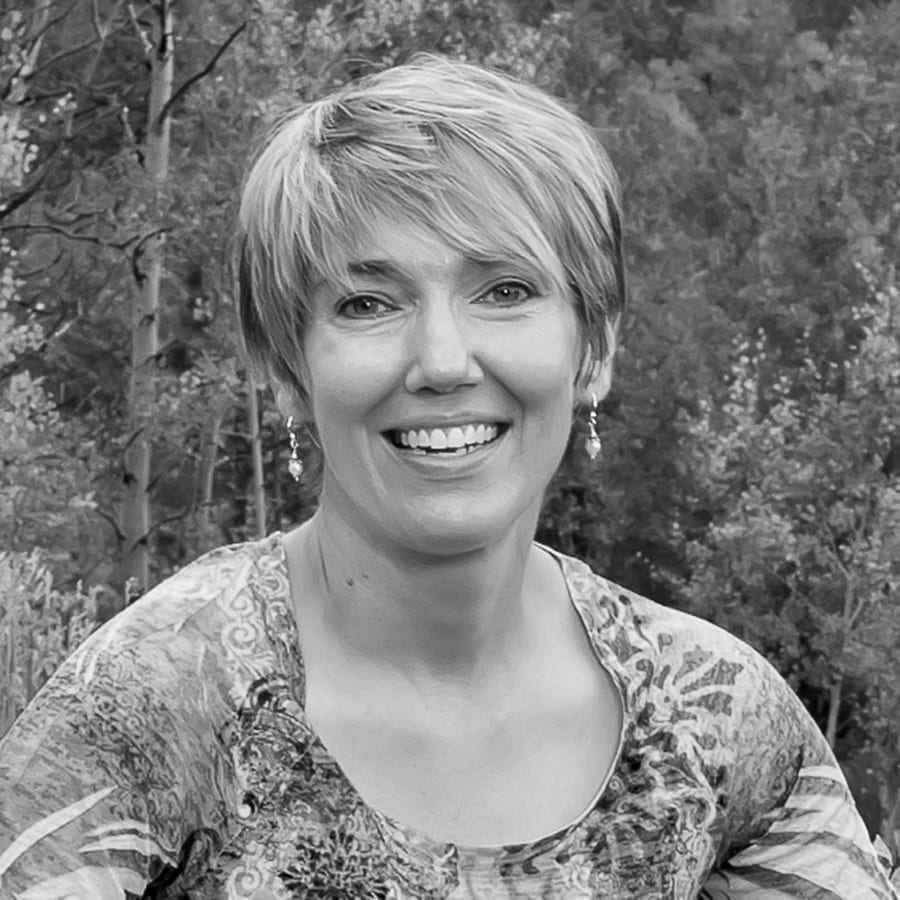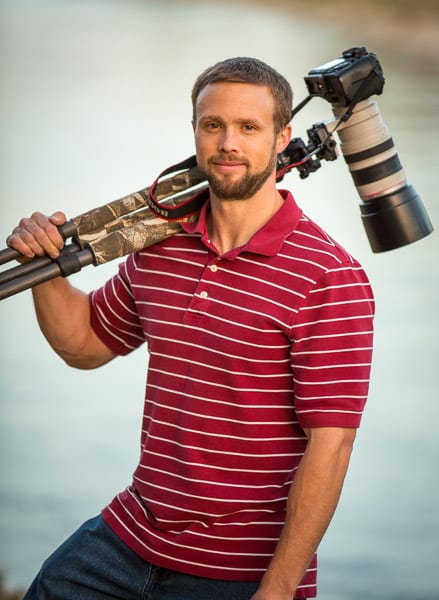 Instructor - David Swindler
A carefree childhood amongst the rolling landscape of Iowa ignited David Swindler's passion for the wild and his unquenchable thirst for exploration.  "I am the oldest of five kids so I was a bit of a ring-leader.  We were always up to something."   From crafting an improvised raft to sail down a local river to biking the vast countryside, young David realized that he is happiest when surrounded by nature.  At age ten, he saw the Grand Canyon for the first time and that experience changed him forever.  "My grandpa and I were camped at the edge of the North Rim.  I got out of the tent at night and saw the Milky Way for the first time.  I think all I managed to say for the next 30 minutes was WOAH...while my jaw was hanging open.  It's impossible to describe how one feels when they see the Milky Way for the first time.  Any words feel like an understatement."
Years later, while feeling restless as a chemical engineer, the memories of that starry night inspired David to start Action Photo Tours, a boutique photo-workshop operation.  Trained as a classical pianist, David has always been artistic.  But his engineering background in optics and photolithography give him an edge in understanding the technical aspects of photography.  When on tour with David, you can expect in-depth discussions on composition, photographic techniques, and post-processing tricks.  Yet the real gem is his boundless energy and infectious enthusiasm for exploring the great outdoors!
Need More Information? Contact Us!
Phone Number: 435-767-0222