Arctic Landscapes and Wildlife
Sept 22-26, 2021 - 1 Male Spot Left
Oct 1-5, 2021 - Sold Out!!
Designed to accompany our Polar Bear Workshop, this 4-day adventure will take you deep into the remote Arctic Environment where we'll photograph wildlife, fall colors, Northern Lights, and stunning mountain landscapes!  The trip is limited to 6 participants and 2 instructors and is rated Moderate for physical difficulty. The workshop fee includes all transportation, hotels, food, and photo guiding.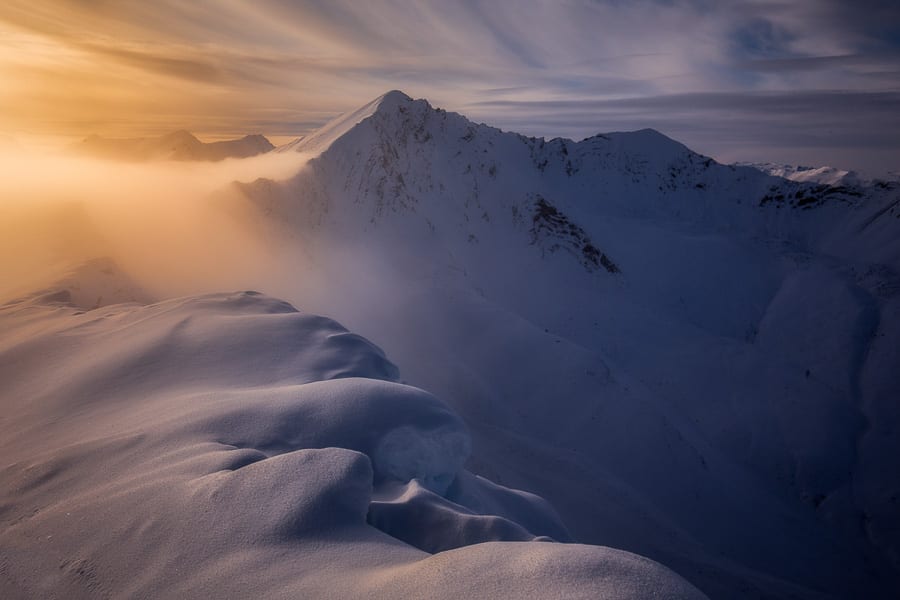 Highlights
Venture high above the Arctic Circle on this 4-day adventure where we will encounter some of the best wildlife and landscapes of the far north.
Wildlife species include musk oxen, red fox, caribou, dall sheep, and much more!
Immerse yourself in the grandeaur of the mighty Brooks Range, surrounded by high mountain peaks.
We hope to find everything from fall colors to dancing aurora borealis in the skies above us. We'll cover lots of ground and have many different photo ops planned.
This workshop is designed to accompany our Polar Bear Worshop and is all-inclusive with lodging, meals, and transportation included. The trip is rated Moderate for physical difficulty.
With only 6 participants and 2 instructors, we'll ensure everyone gets individual attention, a window seat, and easy access to their gear.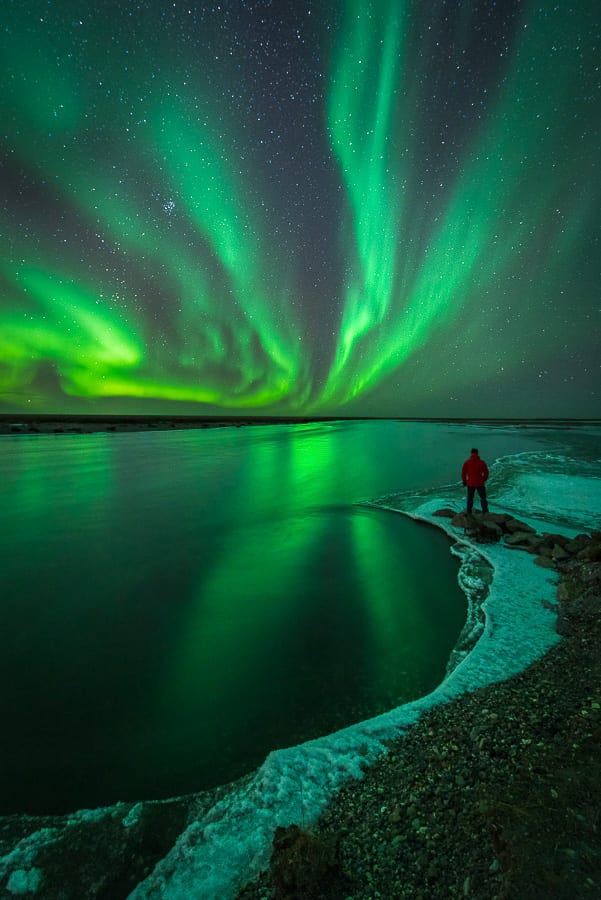 Itinerary
Due to the unpredictability of weather in the high arctic, the itinerary below is subject to change.  We will optimize our time to give you the best possible photography experience.
Day 1 (Sept 22 or Oct 1):  We meet together early in the morning in Fairbanks, Alaska to begin our long journey to the north. We load up the vehicles and photograph the fall colors and rivers along the way, stopping whenever we have good wildlife sightings! We break for lunch at the Arctic Circle and do some short hikes to some nice viewpoints. At sunset, we photograph the ice floes along an impressive river and then check into our cabins for the night. With cloudy conditions, we do some post-processing training together in the cabin.
Day 2 (Sept 23 or Oct 2):  After a hearty breakfast from our gracious host, we set out early to capture first light on the mountainous landscape before continuing up and over the mighty Brooks Range. Along the way, we stop to photograph dall sheep and caribou!  As we descend the North Slope, the landscape gradually flattens out and we find several herds of musk oxen to photograph. Close to sunset we get some wonderful warm tones on the landscapes and wildlife. We check in for the night at our accommodations near the Arctic Ocean.
Day 3 (Sept 24 or Oct 3):  We are up early and begin our return journey towards Fairbanks, stopping for wildlife and landscape photos all along the way!  With clear conditions tonight, we venture out after dinner and watch for the aurora borealis.  The aurora start to get active around 10PM and we stay out photographing until almost 2AM.  We are having so much fun we don't hardly even feel the cold temperatures!
Day 4 (Sept 25 or Oct 4):  Today we decide to sleep in since we were out so late the night before.  We load up the vehicles after breakfast and finish the long journey back to Fairbanks with many more wildlife and landscape photo ops along the way!  Once in Fairbanks, we enjoy our final group dinner at one of the nicest restaurants in town and reminisce on the wonderful experiences we shared together.
Day 5 (Sept 26 or Oct 5): Polar Bear Workshop or Airport transfer and return home.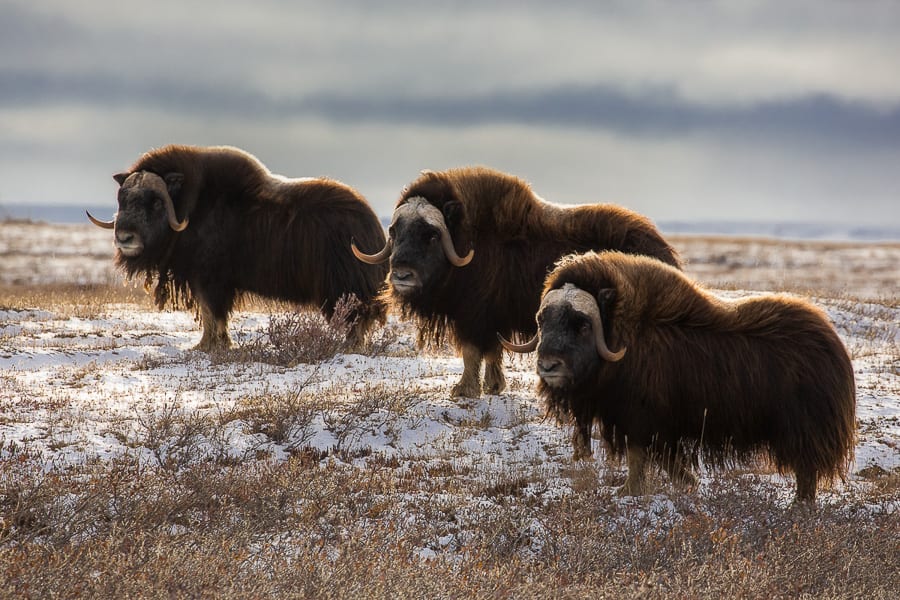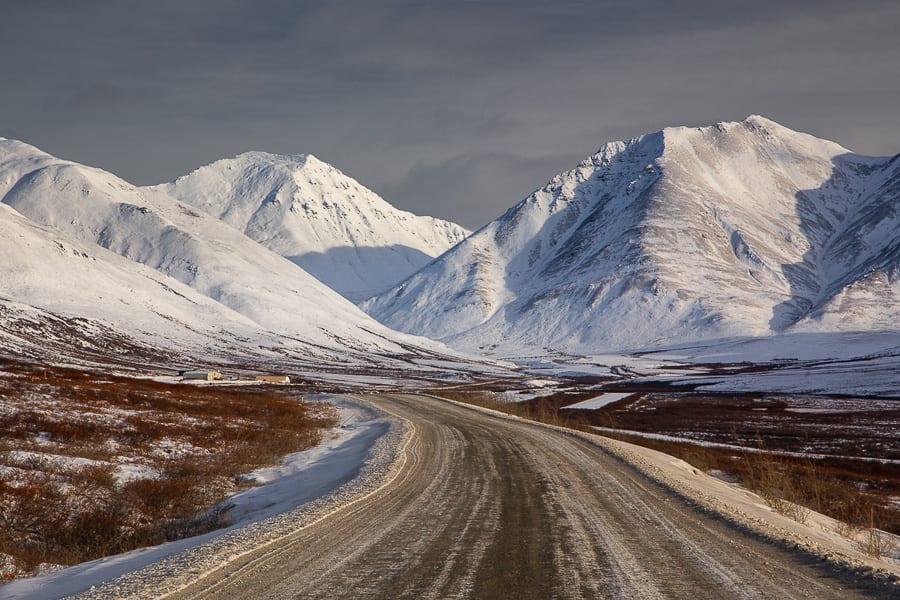 What to Expect
Expert wildlife and landscape photographer David Swindler has led many arctic workshops knows how to get you the best shots! Due to climate change, the weather can be highly variable. We can have warmer temps and beautiful fall colors, or cold temps with an early snow blanketing the landscape.  No matter what happens, we'll ensure you get the best shots as per the conditions. Temperatures can range from 5°F to as high as 40°F.
The trip difficulty is rated as Moderate since we will be doing some short hikes from the vehicles over rough terrain.  We won't be doing any more than 1-2 miles per day. You should be comfortable carrying your own photo gear
We expect to encounter lots of wildlife during our journey. We've been able to photograph musk oxen and caribou every year we've been there.  Other species such as moose, red foxes, grizzly bear, dall sheep, otters, swans, snowy owls, ptarmigan, etc can occasionally be seen. We will be stopping along the way for wildlife and landscape shots. Having 2 camera bodies will keep you from having to change lenses all the time.
With 2 vehicles and 2 instructors, every participant will have a window seat and quick access to their gear.  This is really important since we need to respond quickly when we spot wildlife.
If skies are clear in the evening, we'll be watching for the Northern Lights.  If we see them, we'll be out photographing!  Being this far north, we can often see the aurora even with low Kp activity.
After you register, we'll be emailing you detailed information on how to book your flights along with checklists for clothing and gear to bring.  We will continue to stay in touch as we get closer to ensure you are setup for success!
Logistics
This trip is designed as an extension to our Polar Bear Workshop Sept 26-30, 2021, and you must be booked for the Polar Bear Workshop in order to sign up for one of the extensions.  We will be departing sometime after 8AM from Fairbanks, AK on Oct 1 and specific information will be provided on where to meet after booking.  This trip will be venturing into some very remote parts of the high arctic.  We will have satellite communication devices in the event of an emergency since there is little to no cell signal.
Accommodations in the Arctic are in short supply and very expensive. For the first and third nights of our trip, we will be sharing large cabins with some private rooms. The bathrooms will be shared among 4 people. A couple of the beds will be in the main living area of the cabins. For the 2nd night of the trip, everyone will have their own private room and bathroom/shower. We are including the final night's hotel in Fairbanks and single occupancy is assumed. If you would like double occupancy, we can give you a discount.
There is always a chance that adverse weather will make it unsafe to drive the Dalton Highway. If that were to happen, our itinerary could be delayed or modified.  Situations like this are beyond our control and this is why we highly recommend you purchase Travel Insurance. We will require you to sign a consent form if you wish not to purchase Travel Insurance.
For meals, we will be stopping at restaurants and dining areas whenever possible.  But many of the areas we visit will be so remote that no such facilities exist.  In those cases, we will have food available in the vehicles for us to eat.  When we are in the cabins, we may be cooking dinner for everyone depending on the day's itinerary.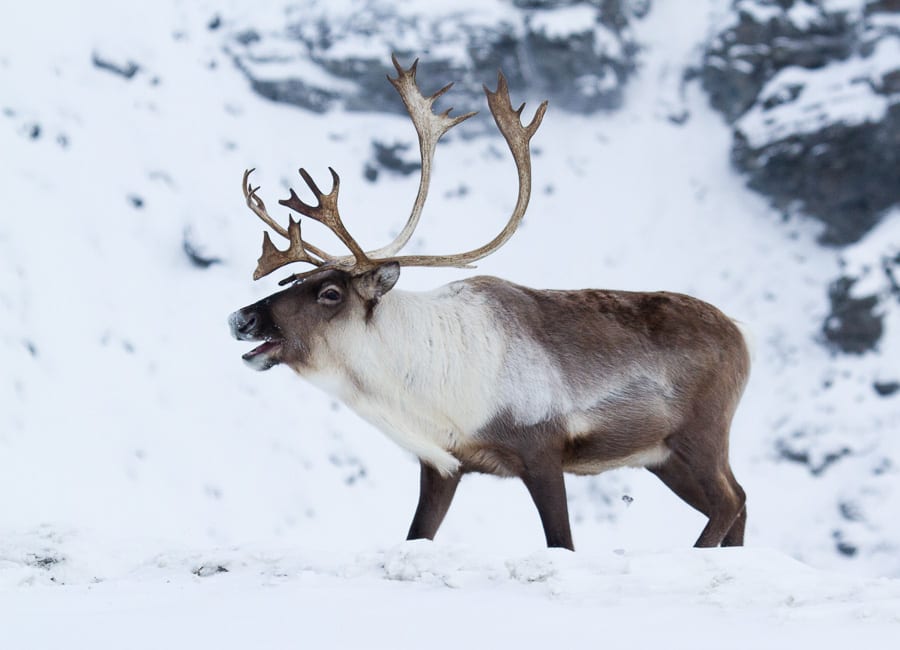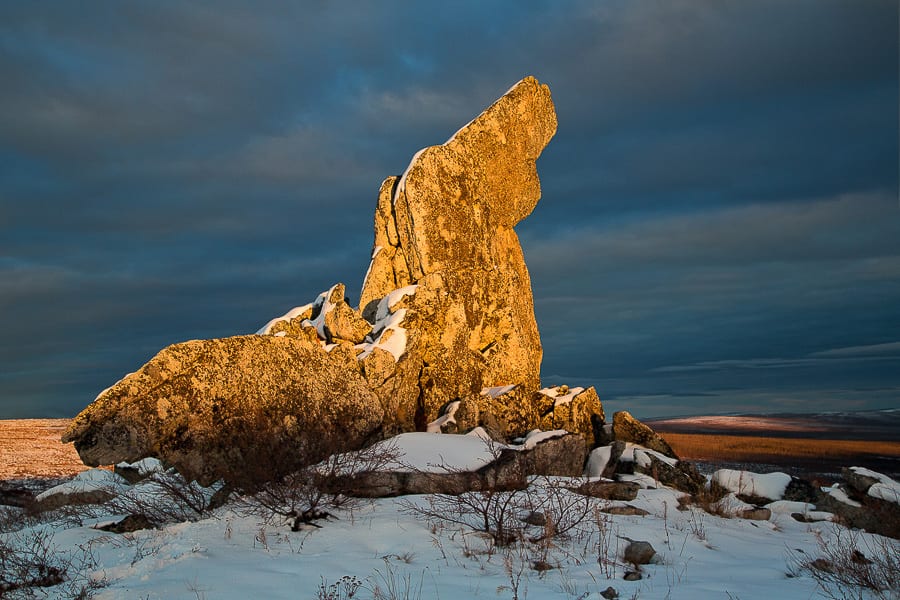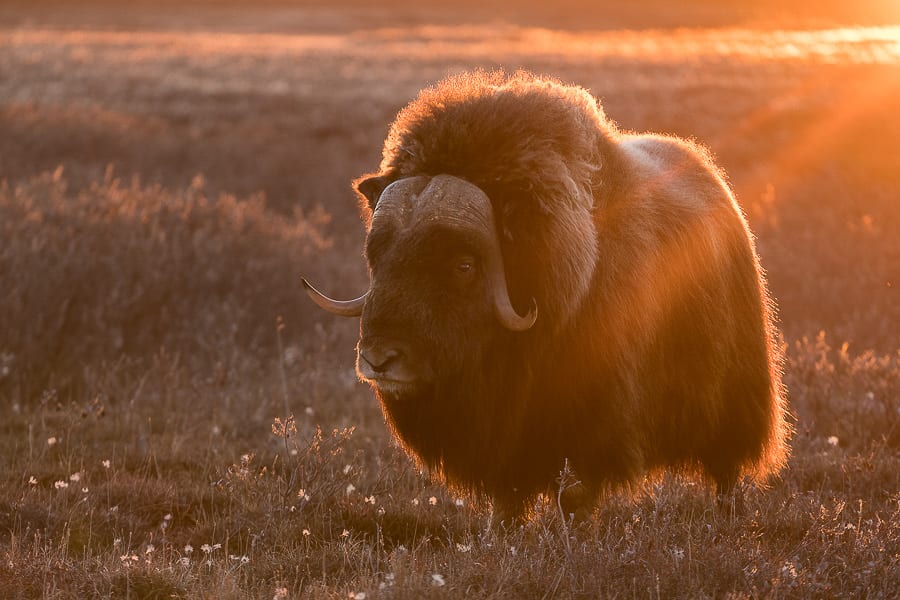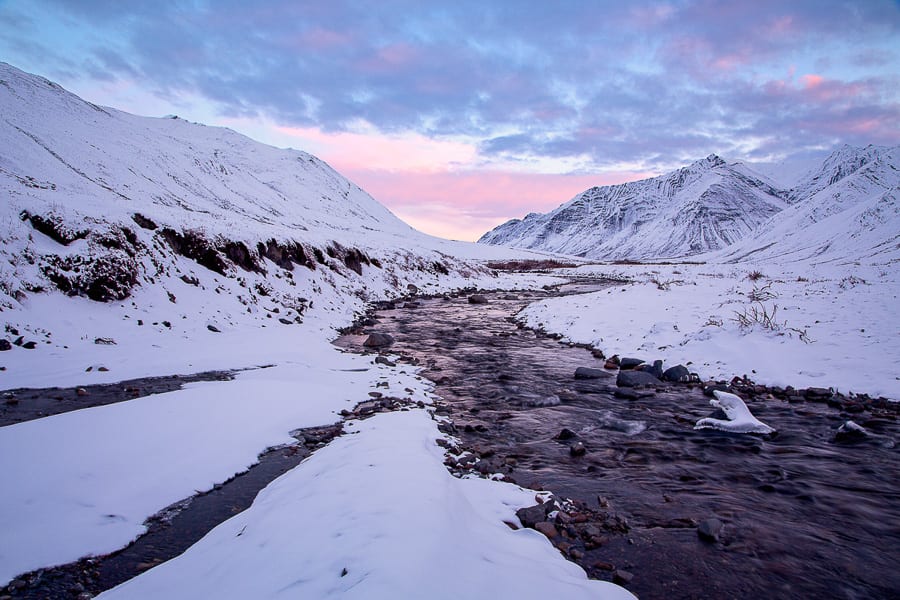 Pricing
$2995/person + Tax
Trip Includes:
1 Night Single-Occupancy Lodging in Fairbanks, AK.
2 Nights Semi-Private Lodging in Wiseman, AK.
1 Night Private Lodging in Deadhorse, AK.
All Meals and Snacks.
All Ground Transportation in comfortable SUVs. Every participant gets a door and a window.
In-Field Photography Instruction
Post-processing and Image Critique
Trip Does NOT Include:
Transportation to/from your home to Fairbanks, AK.
Alcoholic Beverages.
Hotel charges if we must spend additional nights in the arctic due to inclement weather.
When you complete the checkout process, you will be given the option to either pay the full amount or put down a 50% deposit.  If you pay the deposit, the remaining amount will be charged 90 days prior to departure.  See the full Terms and Conditions.
We are an authorized permittee of the Alaska National Wildlife Refuge.
Instructor - David Swindler
A carefree childhood amongst the rolling landscape of Iowa ignited David Swindler's passion for the wild and his unquenchable thirst for exploration.  "I am the oldest of five kids so I was a bit of a ring-leader.  We were always up to something."   From crafting an improvised raft to sail down a local river to biking the vast countryside, young David realized that he is happiest when surrounded by nature.  At age ten, he saw the Grand Canyon for the first time and that experience changed him forever.  "My grandpa and I were camped at the edge of the North Rim.  I got out of the tent at night and saw the Milky Way for the first time.  I think all I managed to say for the next 30 minutes was WOAH...while my jaw was hanging open.  It's impossible to describe how one feels when they see the Milky Way for the first time.  Any words feel like an understatement."
Years later, while feeling restless as a chemical engineer, the memories of that starry night inspired David to start Action Photo Tours, a boutique photo-workshop operation.  Trained as a classical pianist, David has always been artistic.  But his engineering background in optics and photolithography give him an edge in understanding the technical aspects of photography.  When on tour with David, you can expect in-depth discussions on composition, photographic techniques, and post-processing tricks.  Yet the real gem is his boundless energy and infectious enthusiasm for exploring the great outdoors!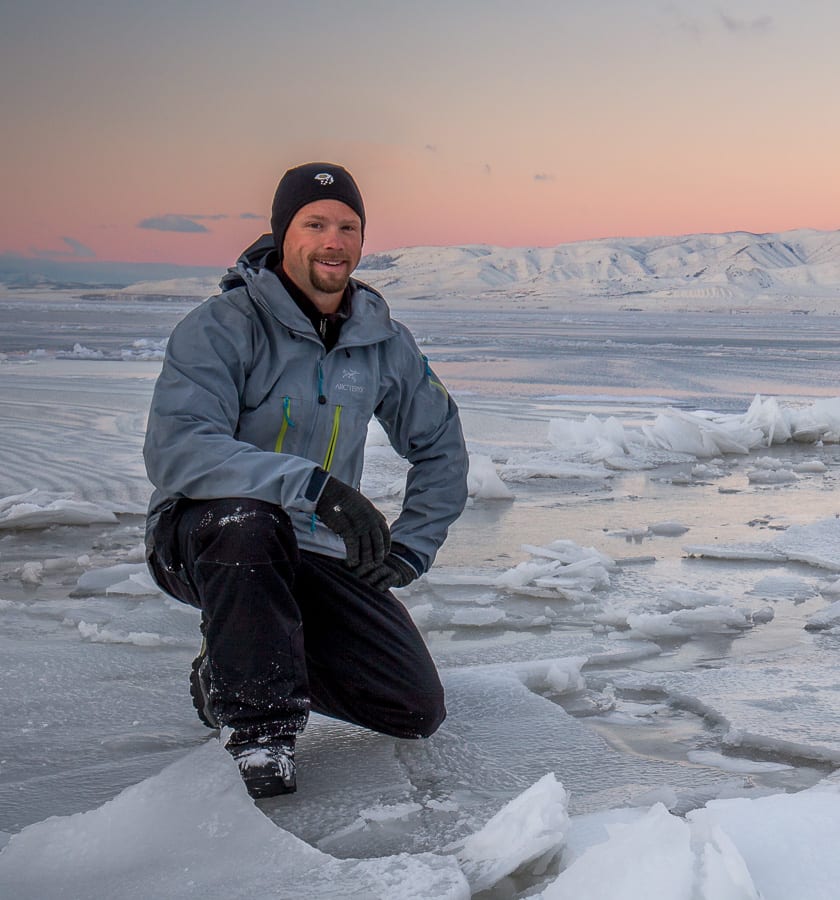 Need More Information? Contact Us!
Phone Number: 435-767-0222